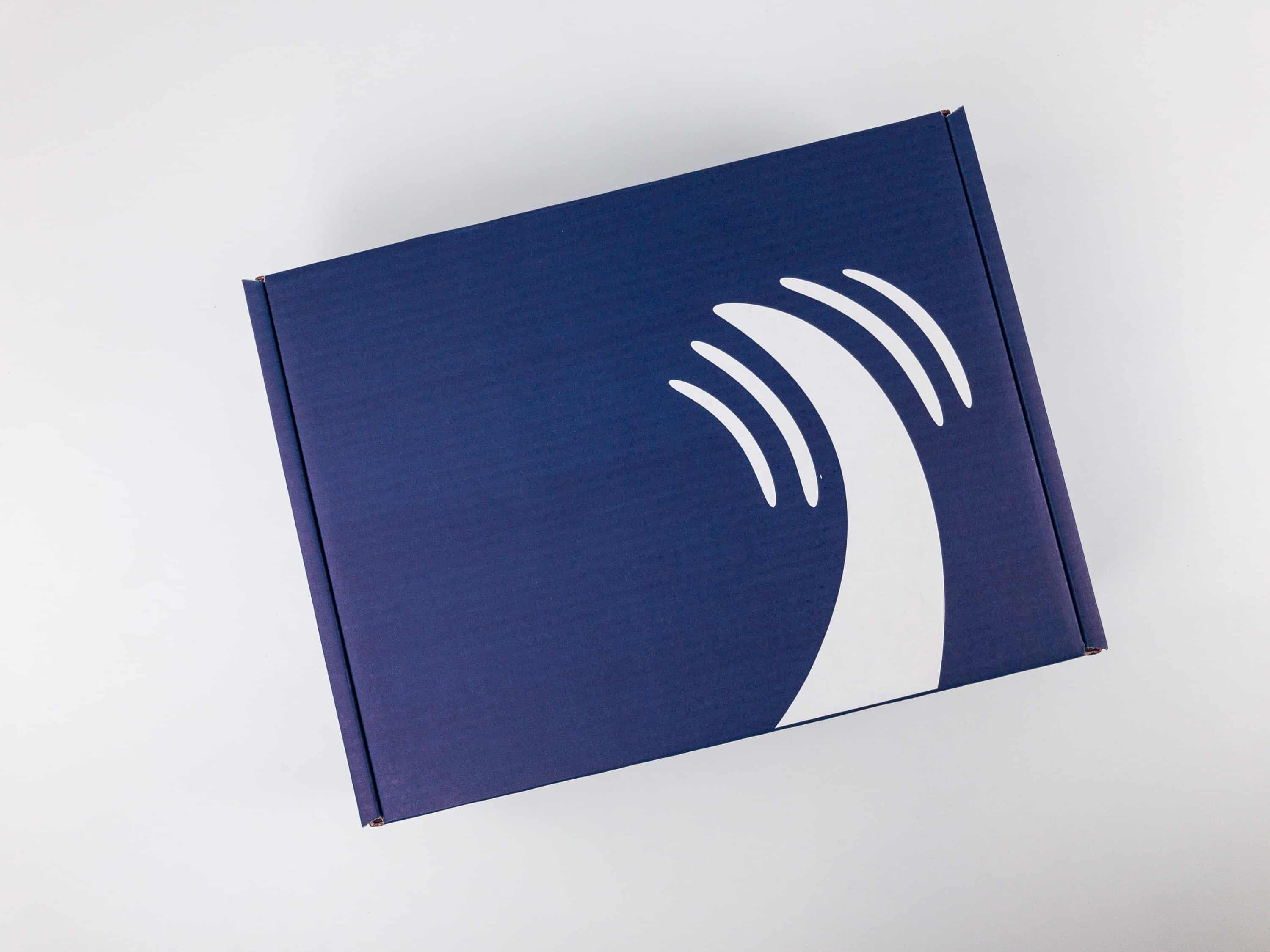 Pupjoy is a subscription box for dogs that delivers the healthiest dog treats with all-natural ingredients and clear labeling, as well as well-crafted dog toys and artisan accessories. You can choose from monthly, bi-monthly or quarterly subscriptions, and then have it customized for your dog's specific needs. To date, PupJoy has a total of 28 options to customize your box.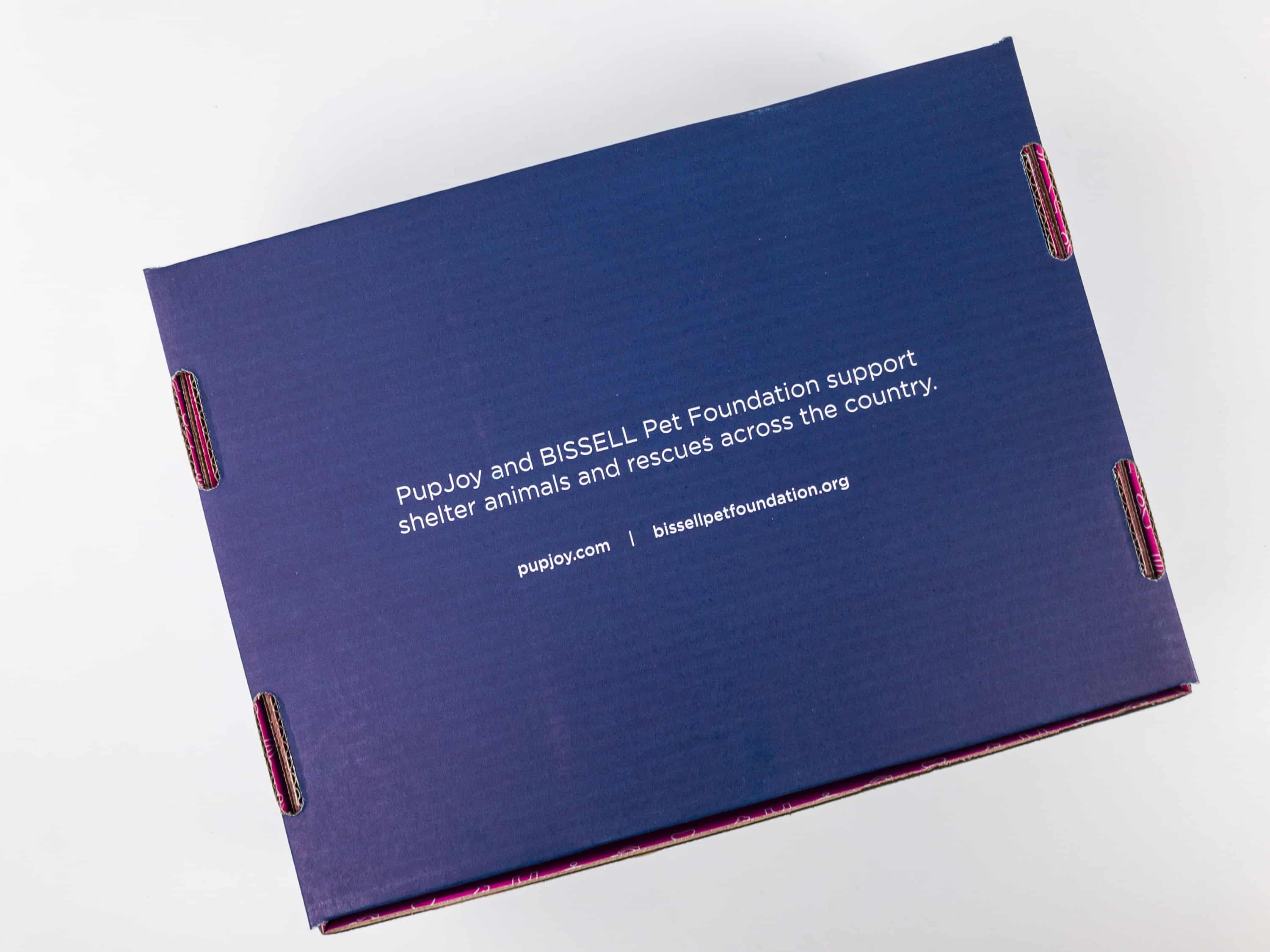 PupJoy, together with BISSELL Pet Foundation, supports shelter animals and rescues across the country.
You can choose either an Uno Box, great for single dog households or a Grande Box, a plus-sized box for a multiple dog household. There is also an option to receive a combination of toys, treats & accessories, or you can limit the subscription to toys & accessories only. If you wish, you can even opt to receive treats only. You can skip renewals and edit or cancel a subscription – anytime, without penalty.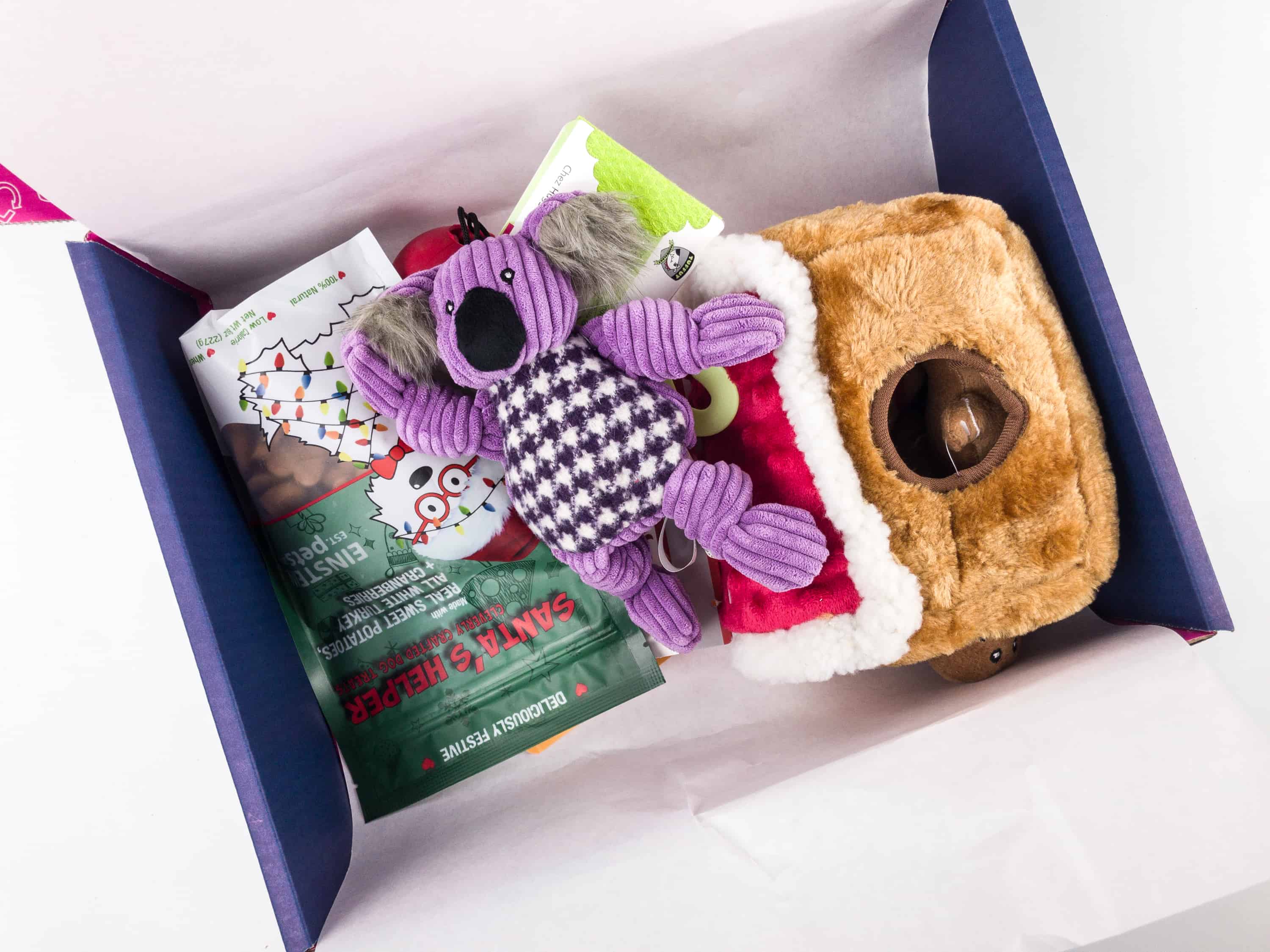 As always, our box is full of dog goodies! The first thing you will notice is a welcome card on top – it contains information about PupJoy and how to share pup photos to get featured on their social pages.
DEAL: Get 2 free items with your first order on any Uno Box plan or 3 free items on Grande or Power Chewer Plans. Use coupon code HELLOSUBSCRIPTION.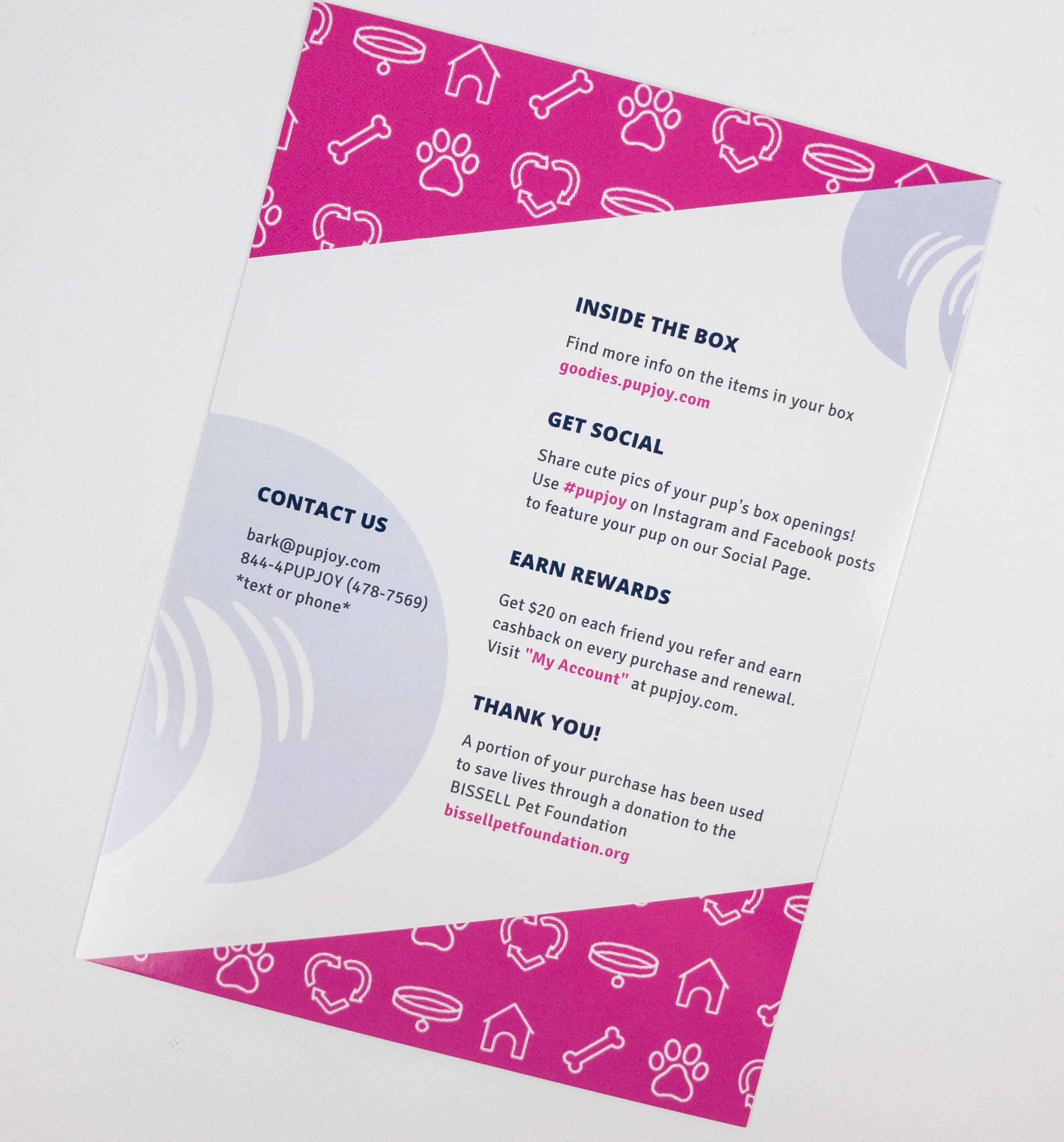 PupJoy works directly with small manufacturers. They support independent businesses and they give back through charitable programs too.
Everything in the box! O. M. G. SO cute!
Hopkin's Pork N' Potato Homestyle Dog Meal ($7) This is a healthy and ready to eat dog meal made with pork and potato. It can be served as a topper or as a treat meal.
This product is intended for intermittent feeding or supplemental feeding – basically meaning it's a topper or treat or adjunct to your dog's regular diet. It canalso be served directly from the pouch or warm from the microwave. The ingredients are also approved for human consumption.
Our Dean and Lindy loved it soooo much! Wet beard alert!
Einstein Pets Santa's Helper Holiday Treats ($12) This pack of holiday dog treats also has ingredients approved for human consumption, so you'll be sure that what your pets are eating are safe and healthy.
The festive biscuit treats are made from oats that are rich in nutrients like fiber and protein.
They're really good, our pups can't keep their mouths from chowing them! We loved the size of these treats – perfect for our pups – and they couldn't get enough of the flavor. Lindy makes it known when she loves something and she is in love with this snack!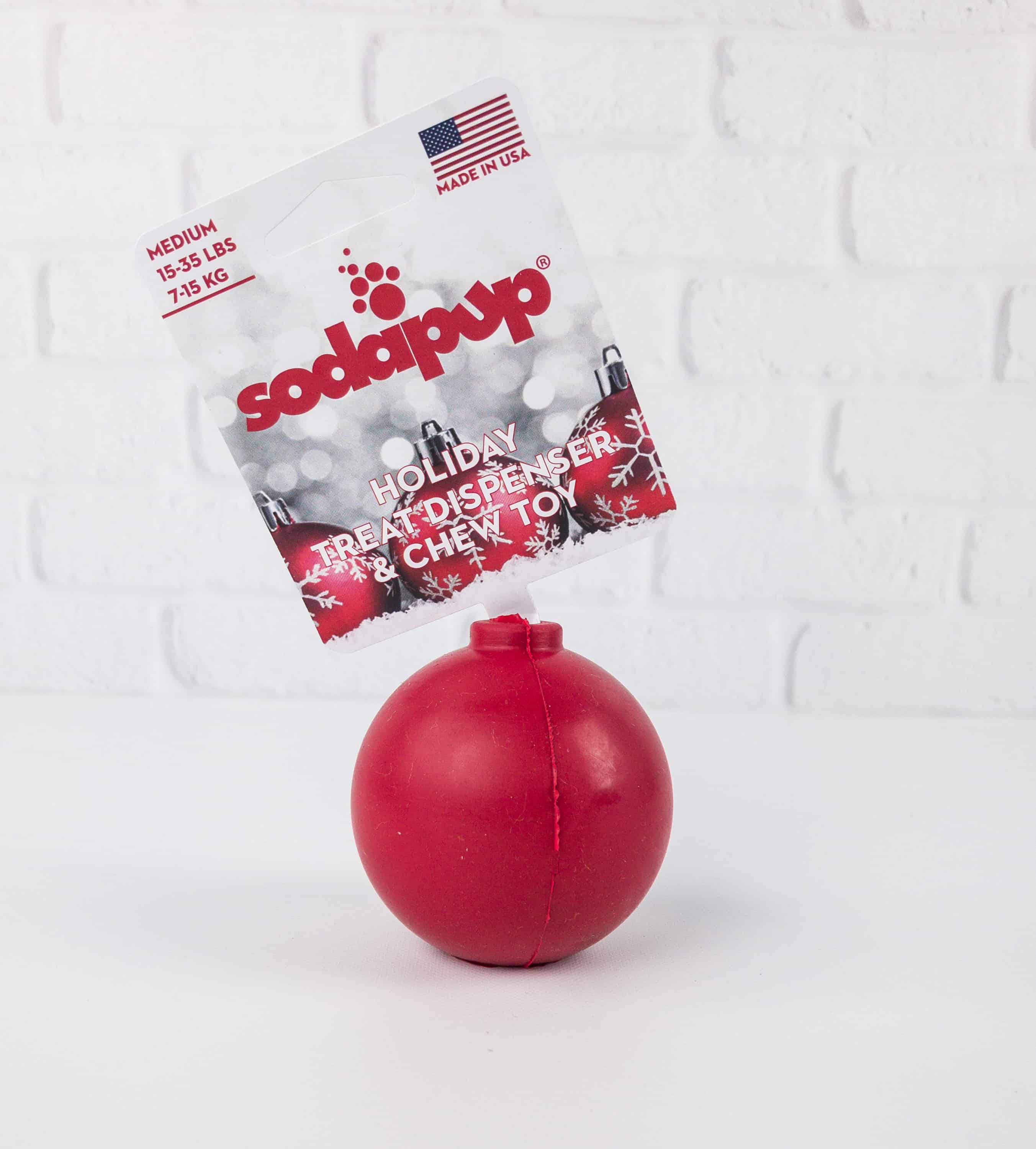 SodaPup Holiday Ornament Treat Dispensing Dog Toy ($8) This rubber dog chew toy can be filled with treats that can create fun challenge for the pups.
This definitely kept my dogs in a festive mood with its holiday-themed design.
The specially designed opening at the bottom of the toy prevents kibble from falling out, creating an extra challenge for dogs. I tried filling them up with treats and Dean couldn't be happier! It's kept him busy for hours. (Score!)
HuggleHounds Koala Bear Knottie ($25) This corduroy plush animal with knotted limbs is great for gnawing.
It is made with the exclusive Tuffut Technology®, known for its durable, unique three layer construction and identified by its signature Firefly Green color.
This cute koala is soft yet strong, and can stand our dogs' bites! This one is perfect for our younger dog.
Zippy Paws Holiday Burrow Gingerbread House ($14) This gingerbread house is especially made for the pups to enjoy (but hint – our 3 year old loves it too!). This is the first time I can recall a theme going on with Pupjoy and I'm loving it.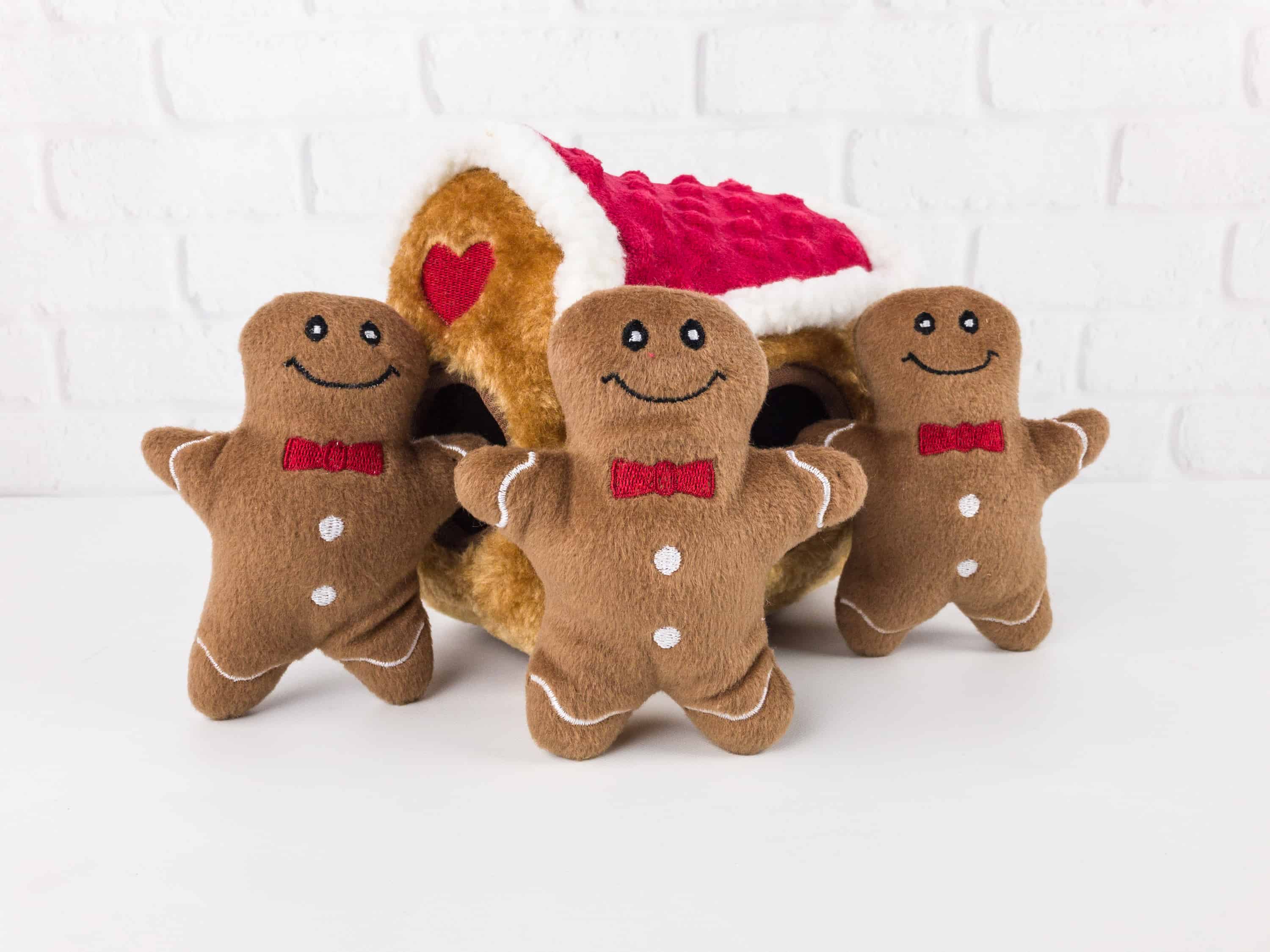 It comes with 3 gingerbread men and a 7.5 x 5 x 6.5 inch gingerbread house.
Let the pups have fun by burying their noses in the Zippy Gingerbread House and digging out the little critters!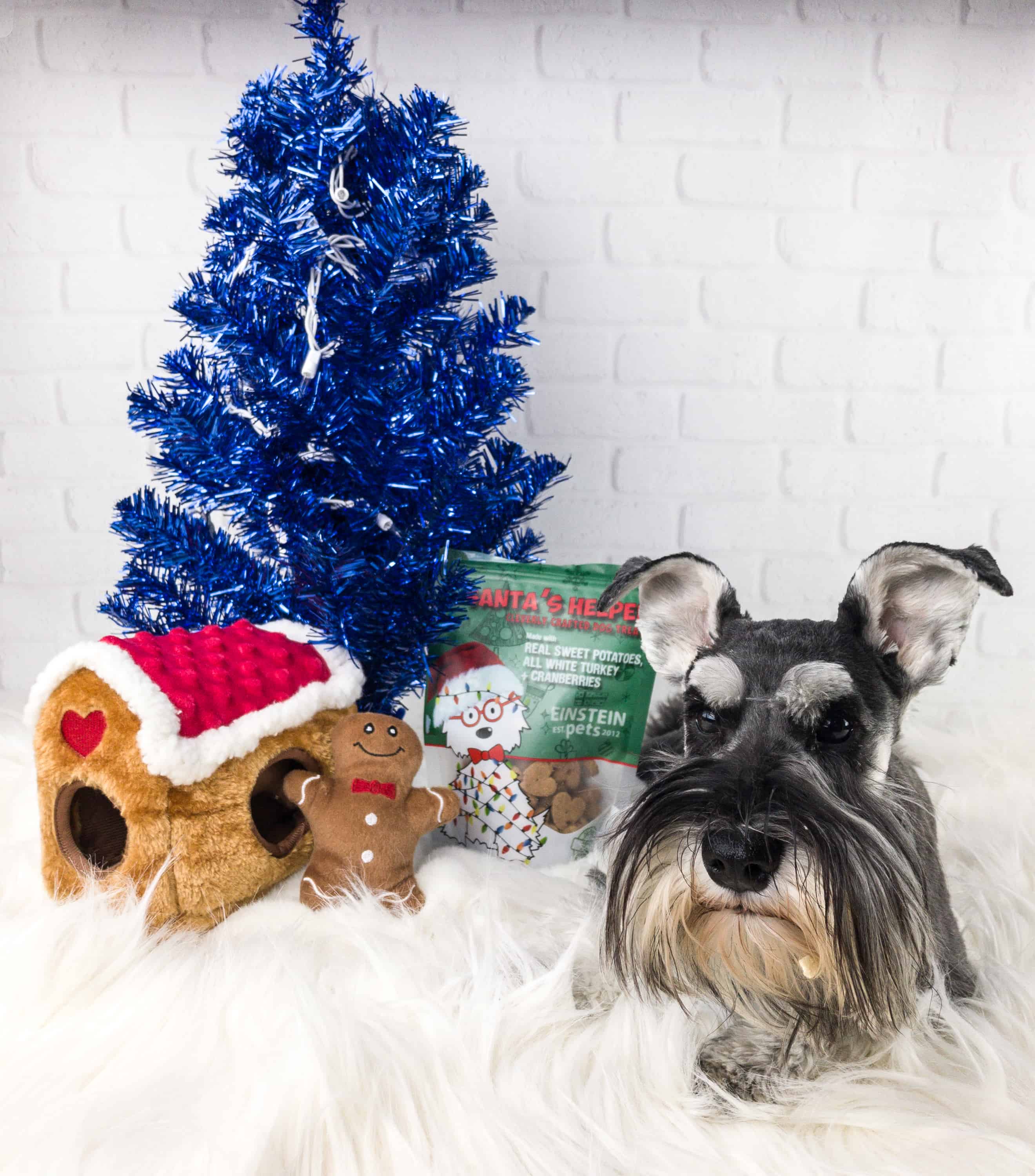 Pupjoy is a wonderful subscription box for pups and pup lovers. Dean and Lindy loved the toys in this month's box, it put them in a festive mood! The treats are so good that they kept on asking us for more. As always we love that the treats are made with all-natural ingredients and packed & sourced in the US, an indication that they all came from reputable sources and the makers are all concerned about the pups' health and enjoyment.
What do you think of this month's PupJoy?