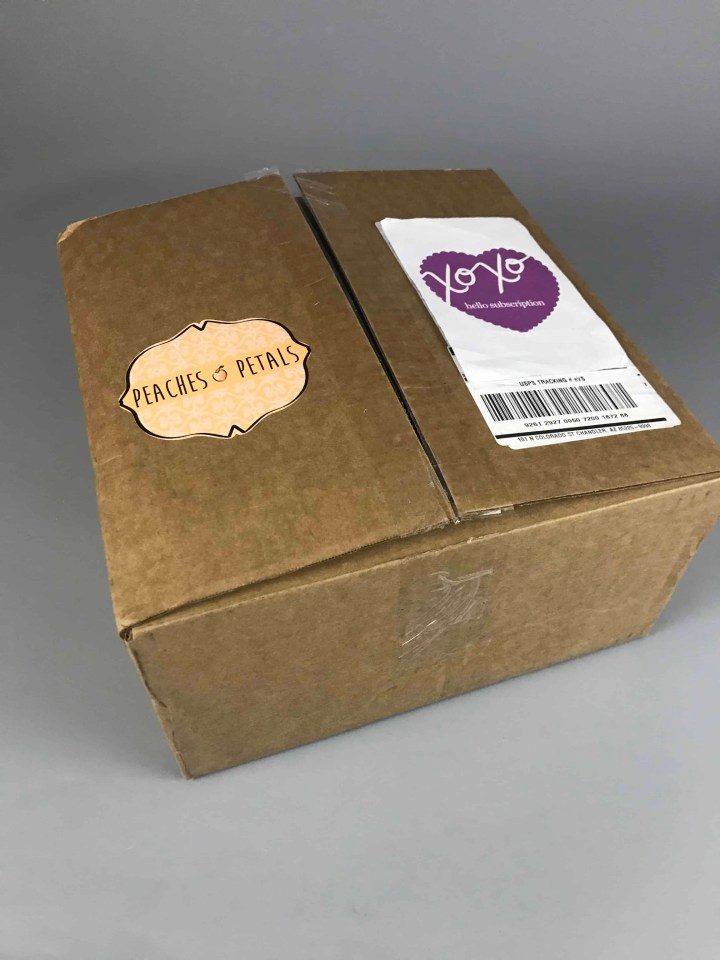 Peaches and Petals is a subscription box that centers on trying new experiences for only $20 plus free shipping and handling. This is a lifestyle box so it is ever changing to reflect what is going on in fashion and fun.
This month's theme is Rejuvenate, Relax and Refresh. A reminder that I can never get through to practice because I am always momma/wife first. I hope that I can putt these new items to use as a way to get some me time.
DEAL: Use coupon code PEACH10% to save 10% off your first month!
Water Filtration System. There are a lot of parts to this system and it would be great if I planned on being in the great outdoors or somewhere with sub par water but I will never be without clean running water, I like city life too much. Perhaps I could try this on water that isn't as purified to see if it makes a difference.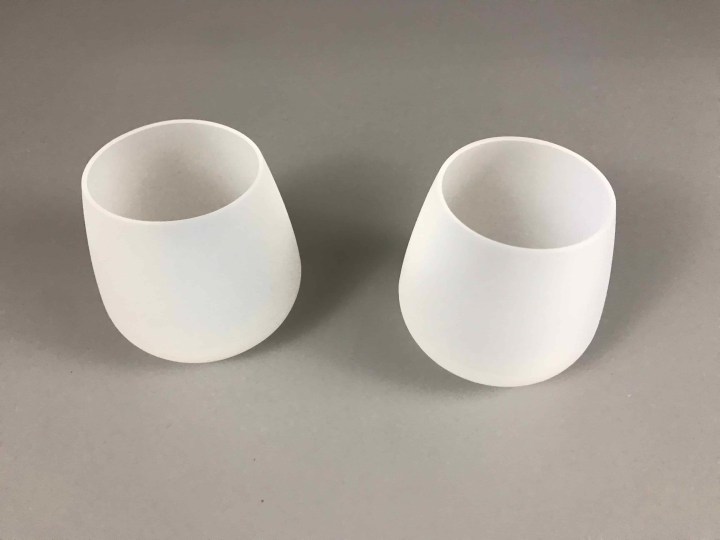 Silicone wine glasses. I have wanted a set of these for lazy pool side summer days and relaxing nights by the fire. I am sad to report that I 'm glad that I never purchased them, they don't hold their shape well when filled. My daughter and I have found that when filled with about two sips of water they are great. I'd say these are more of tasting glasses than drinking glasses.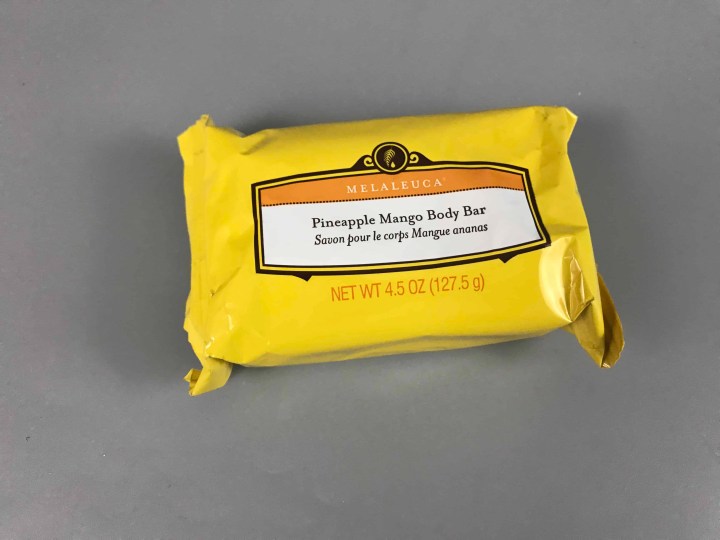 Melaleuca Pineapple Mango Body Bar. Heavenly scent within a soft body bar. This bar of soap makes me want to make a smoothie of the same name. This might be a stocking stuffer from Momma Claus to me, thank goodness for great ideas from Peaches & Petals.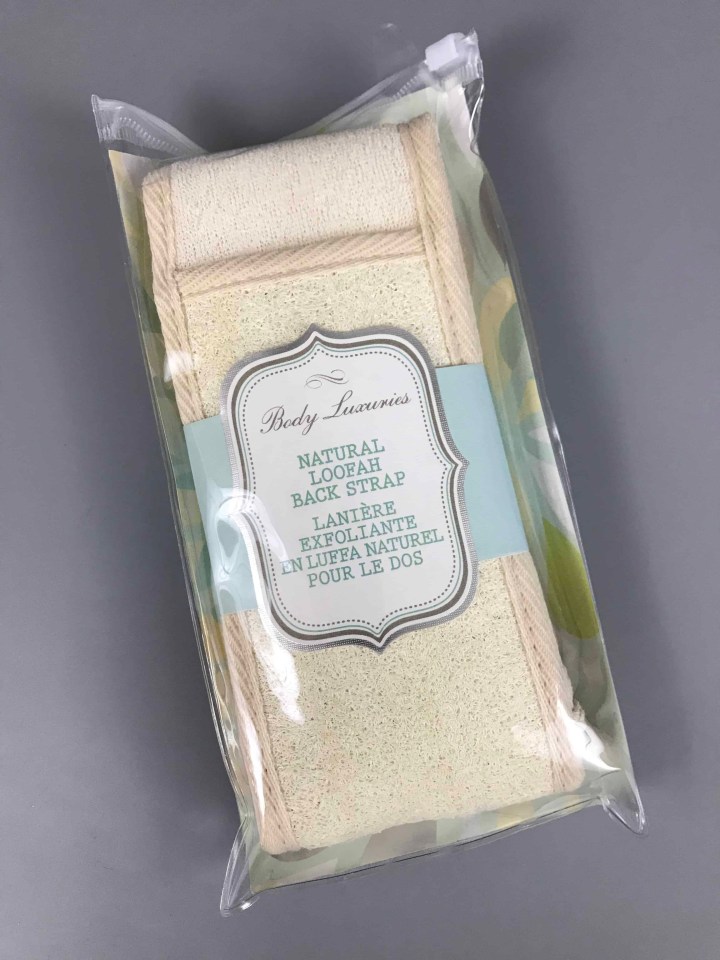 Natural Loofah Back Strap. A wonderful addition to any bathing routine, it's just rough enough to exfoliate without leaving scratches. I love that this is made with quality and will last for a long time.
Anti-Cellulite Body wish in a Sponge. I was not impressed with the scent of this, it kind of smelled like an old perm. I did love the exfoliating sponge, the rough sponge worked wonders on my dry heals. The best way to use this sponge in my opinion is to add your favorite body wash and scrub away.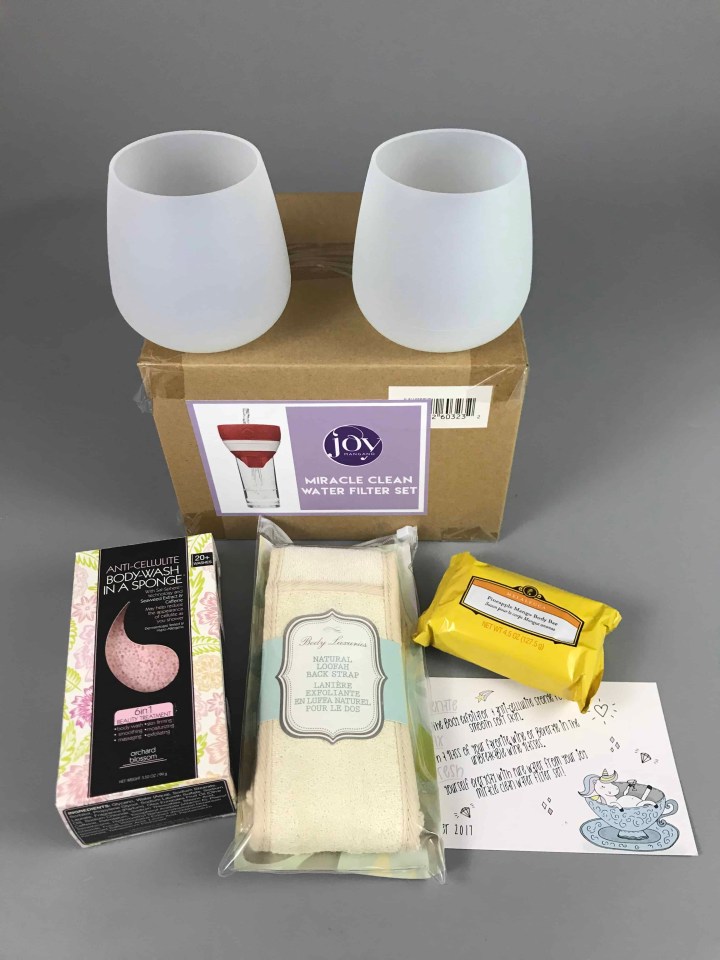 Peaches & Petals sent an alright box this month. I love that everything was focused on my favorite things… great hygiene and wine (not necessarily in that order). The thought and time that go into curating this box amaze me, they always seem to focus the theme on my life. Peaches & Petals always makes me focus on me and that it's not a bad thing. I can't wait to see what next month brings!
What did you think of Peaches & Petals this month?