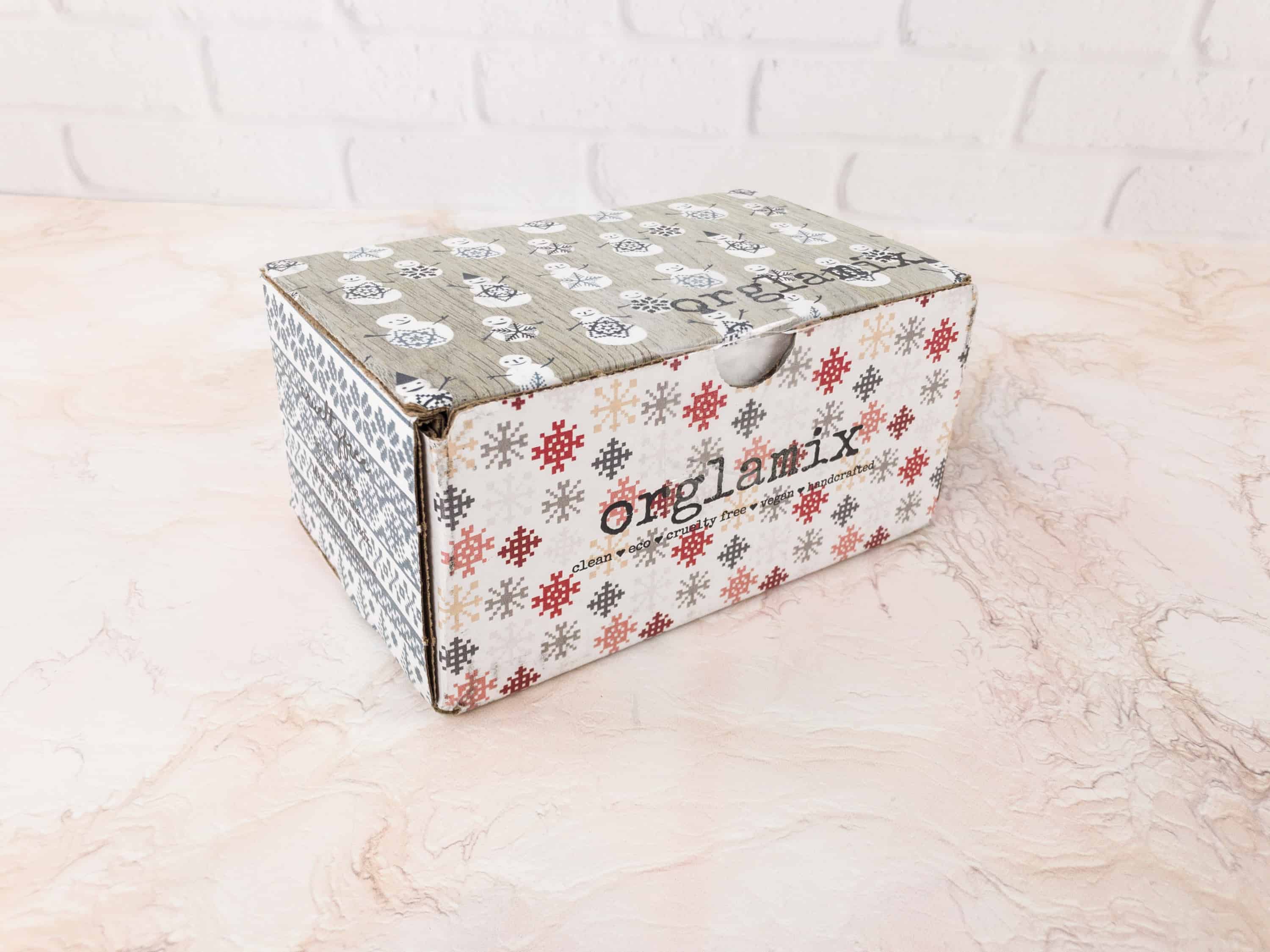 Orglamix is a monthly vegan beauty and makeup subscription box. Every month you'll get vegan natural beauty products with a cute monthly theme! Some months are more skin care and body care focused, others have a good dose of Orglamix mineral makeup.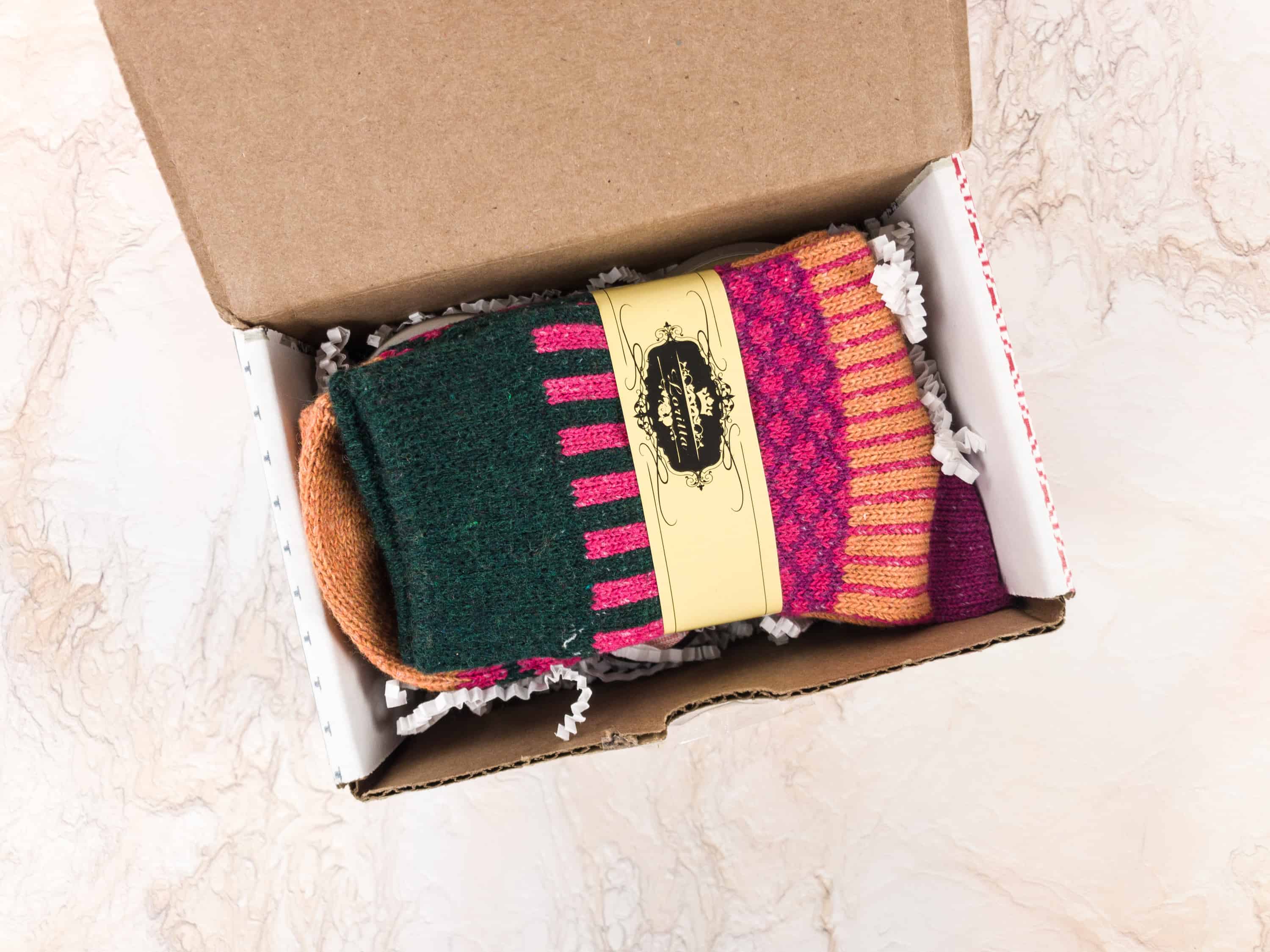 I absolutely love that they custom design the boxes to match the themes and packaging! It's too cute!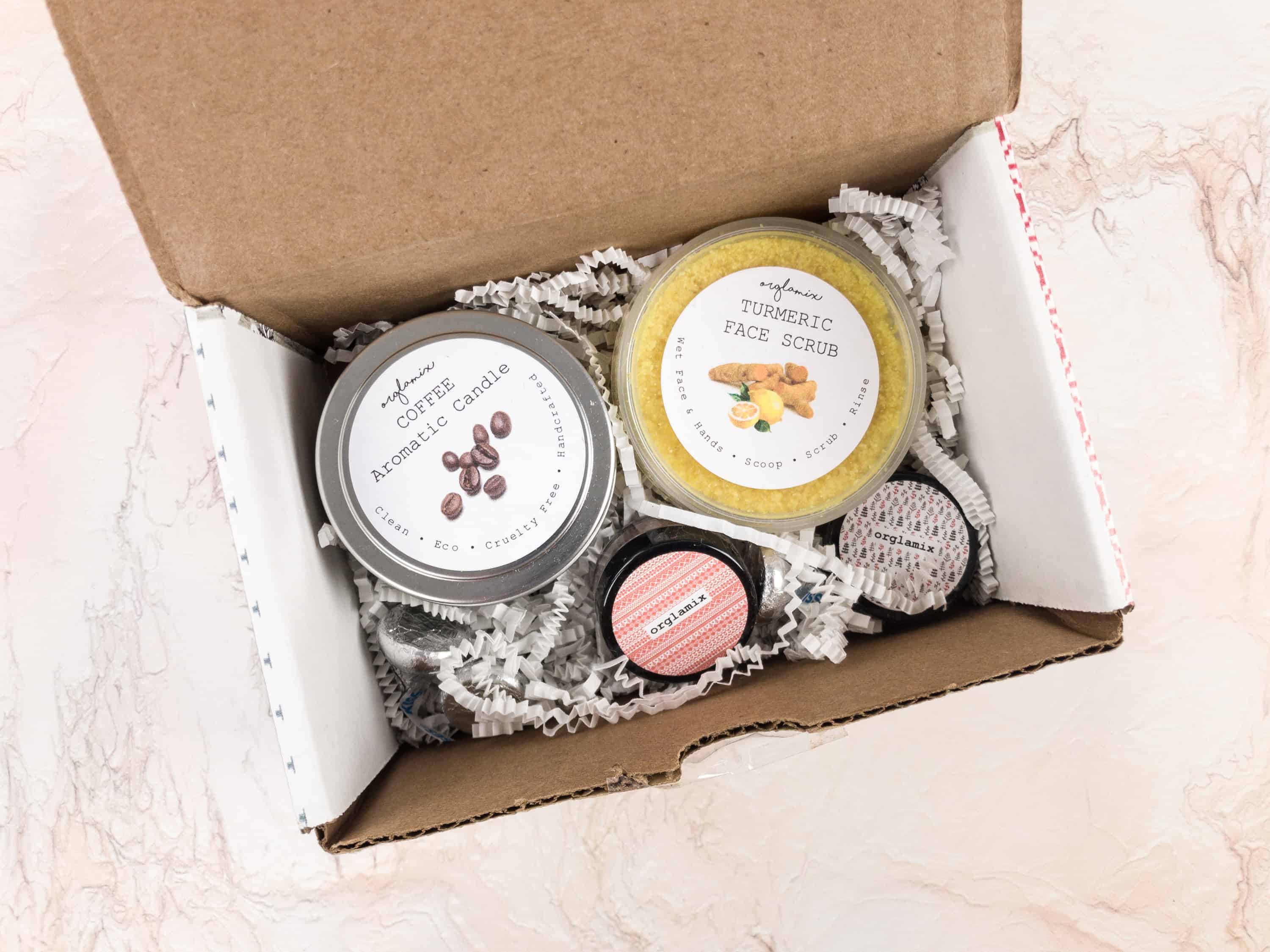 DEAL: Save 30% on your first month with coupon code SA30.
The November theme was HYGGE.
The information card has details on every item plus useful tips.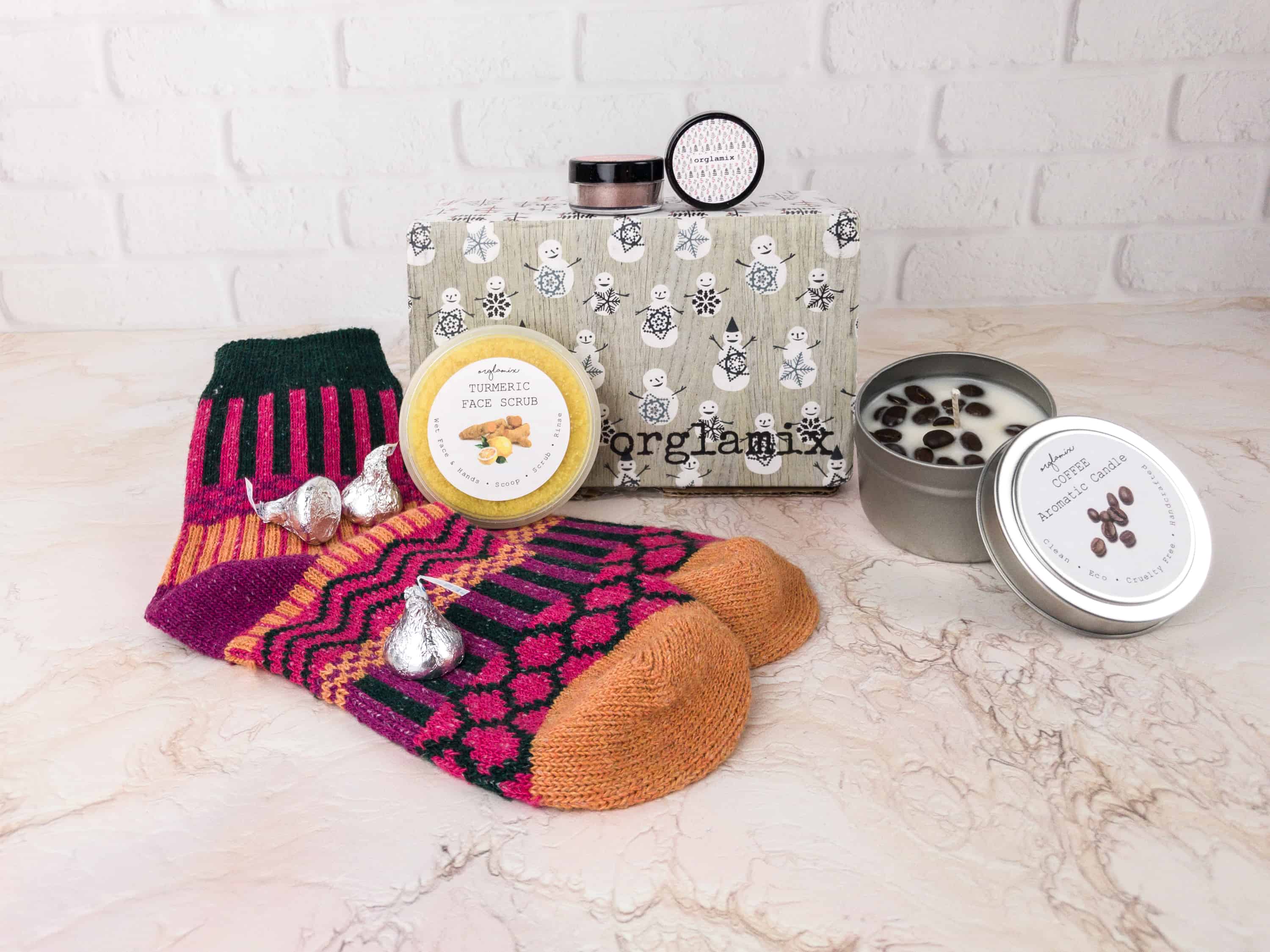 Everything in the November 2017 Box!
Hershey's Kisses. Chocolates are awesome, but it's a bit odd to see Hershey's in a vegan beauty box, although most subscribers are probably concerned with animal testing and not necessarily 100% vegan.
Lorilla Warm & Cozy Sox ($9) Winter fashion wouldn't be complete without a pair of nice socks! This pair is so cushy and toasty, you can wear it all day long.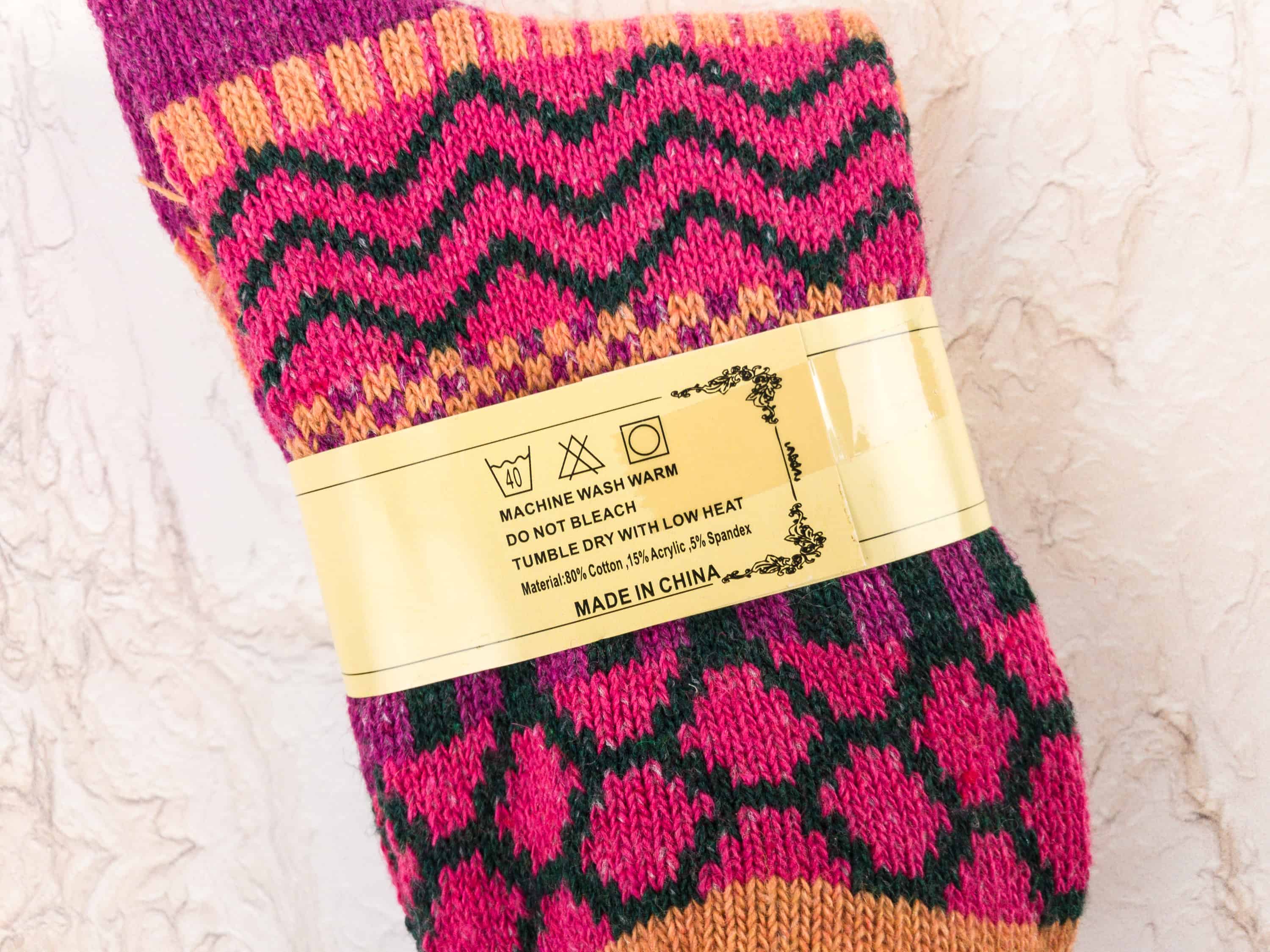 The pattern is so festive. This will look great in boots!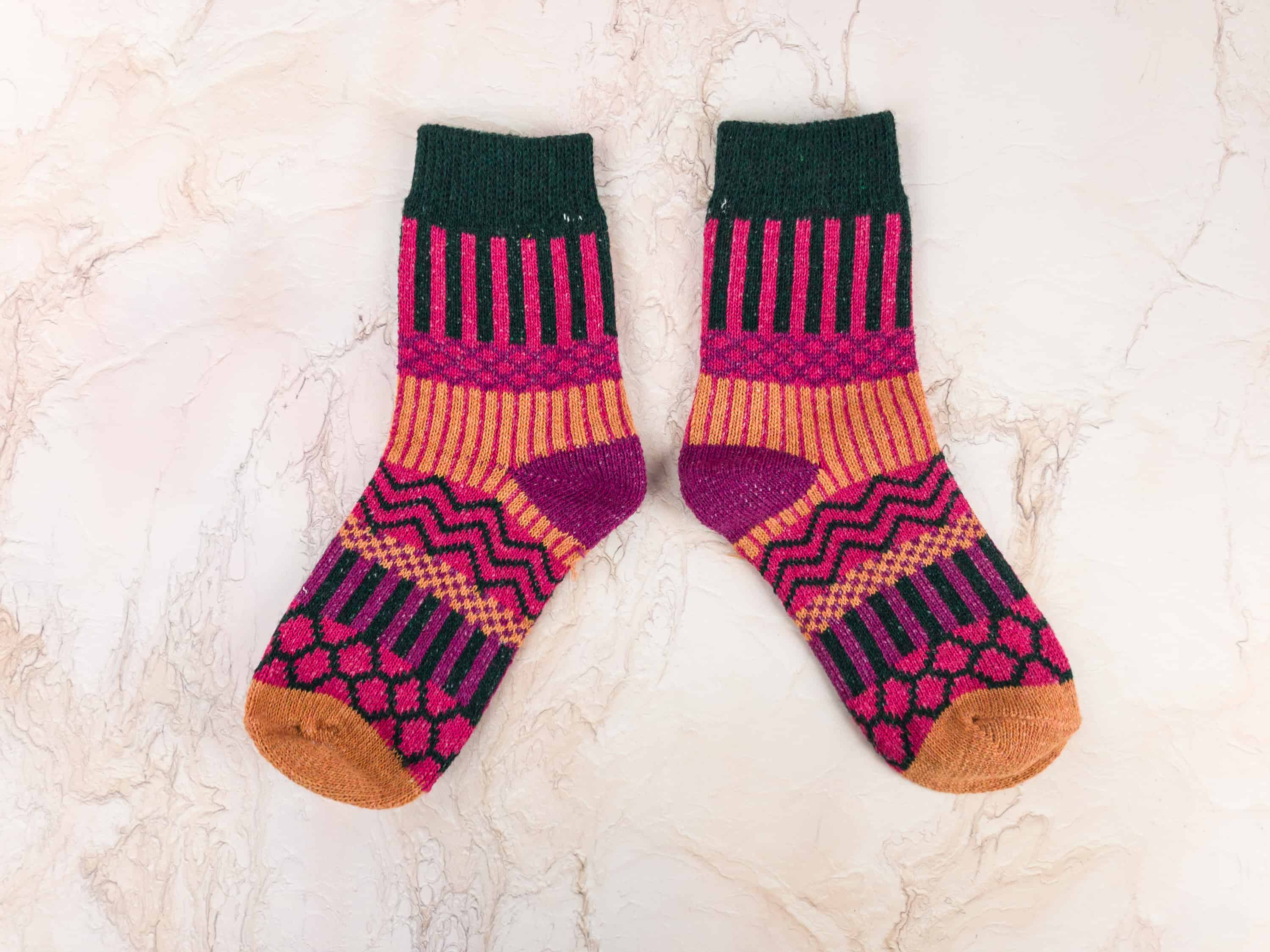 These socks are totally on point for the Hygge theme – super comfy and lounge worthy.
Turmeric Face Scrub ($21) Apparently, turmeric doesn't just make food taste good, it also has properties that help fight acne, rosacea, scars, and wrinkles.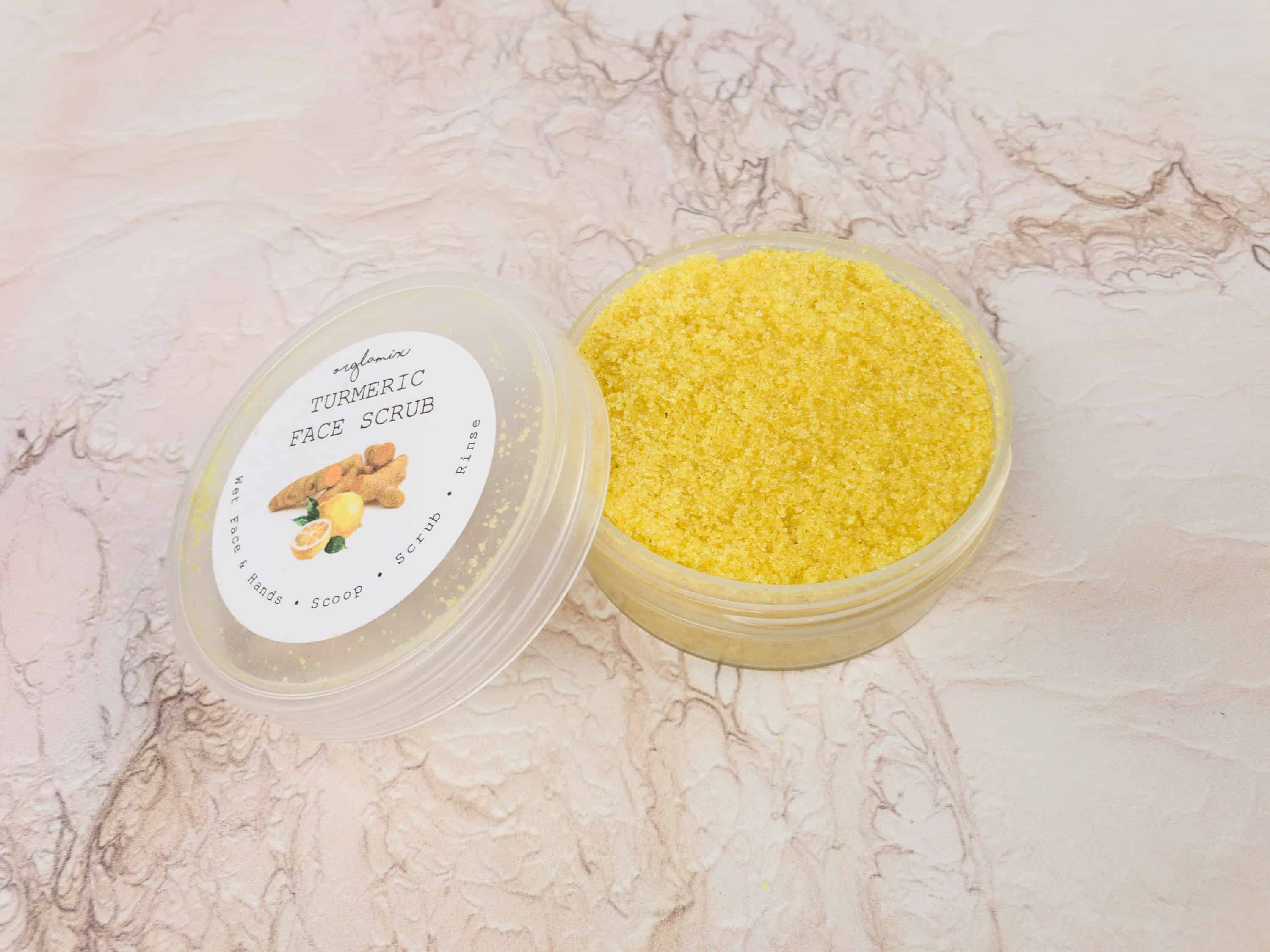 This works as an instant face mask. Just mix 1 tablespoon of the scrub with 1/2 teaspoon of water and then massage it into your skin in small circles. After leaving it for 20 minutes, wash it with lukewarm water and you're good to go.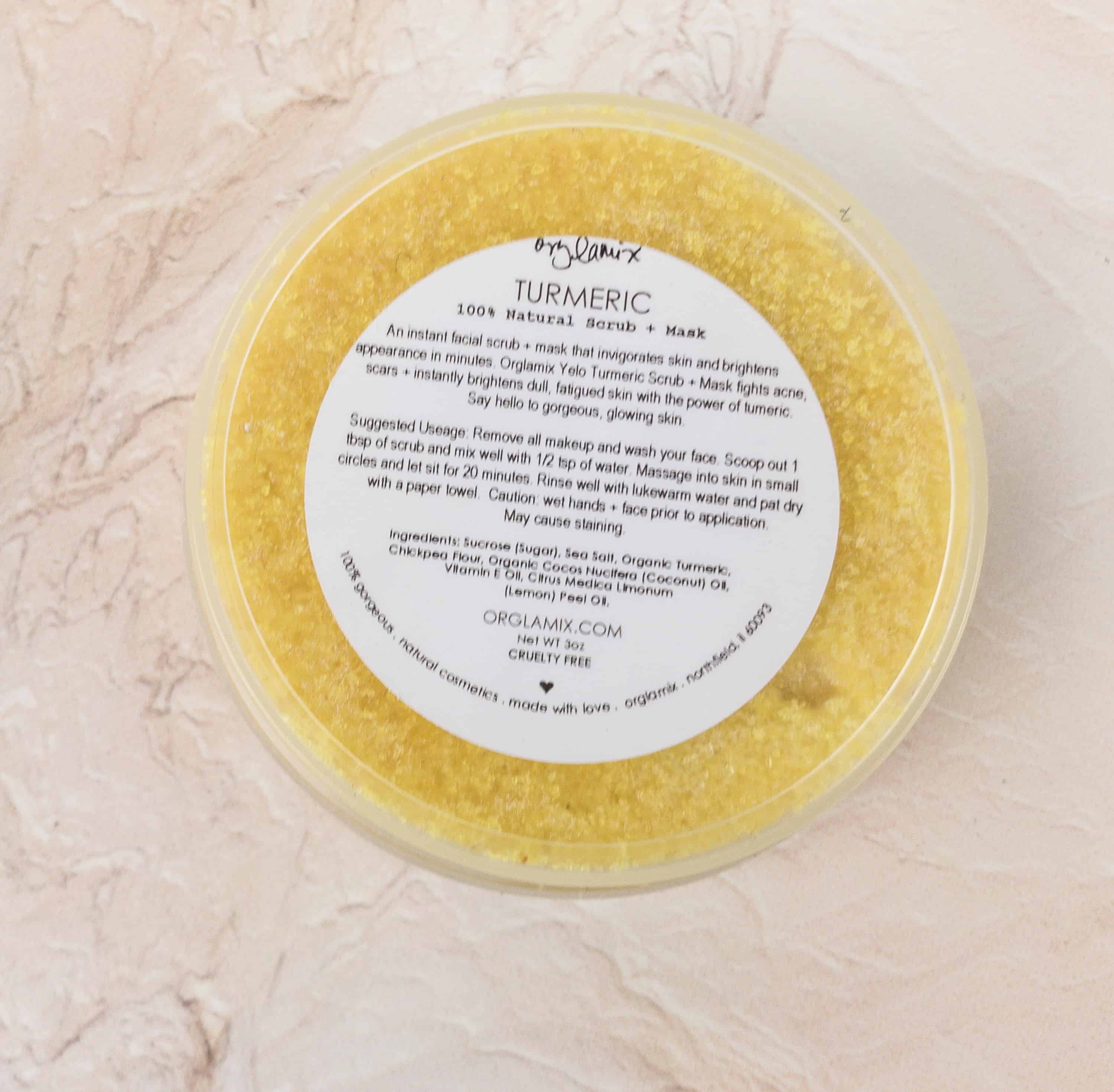 Other ingredients include chickpea flour, coconut oil, cane sugar, sea salt, vitamin E oil, and essential lemon oil. The lemon scent is to die for.
Coffee Aromatic Candle ($12) I love candles, but this coffee-scented one is not for me (yep I'm one of those weirdos who cannot appreciate the scent).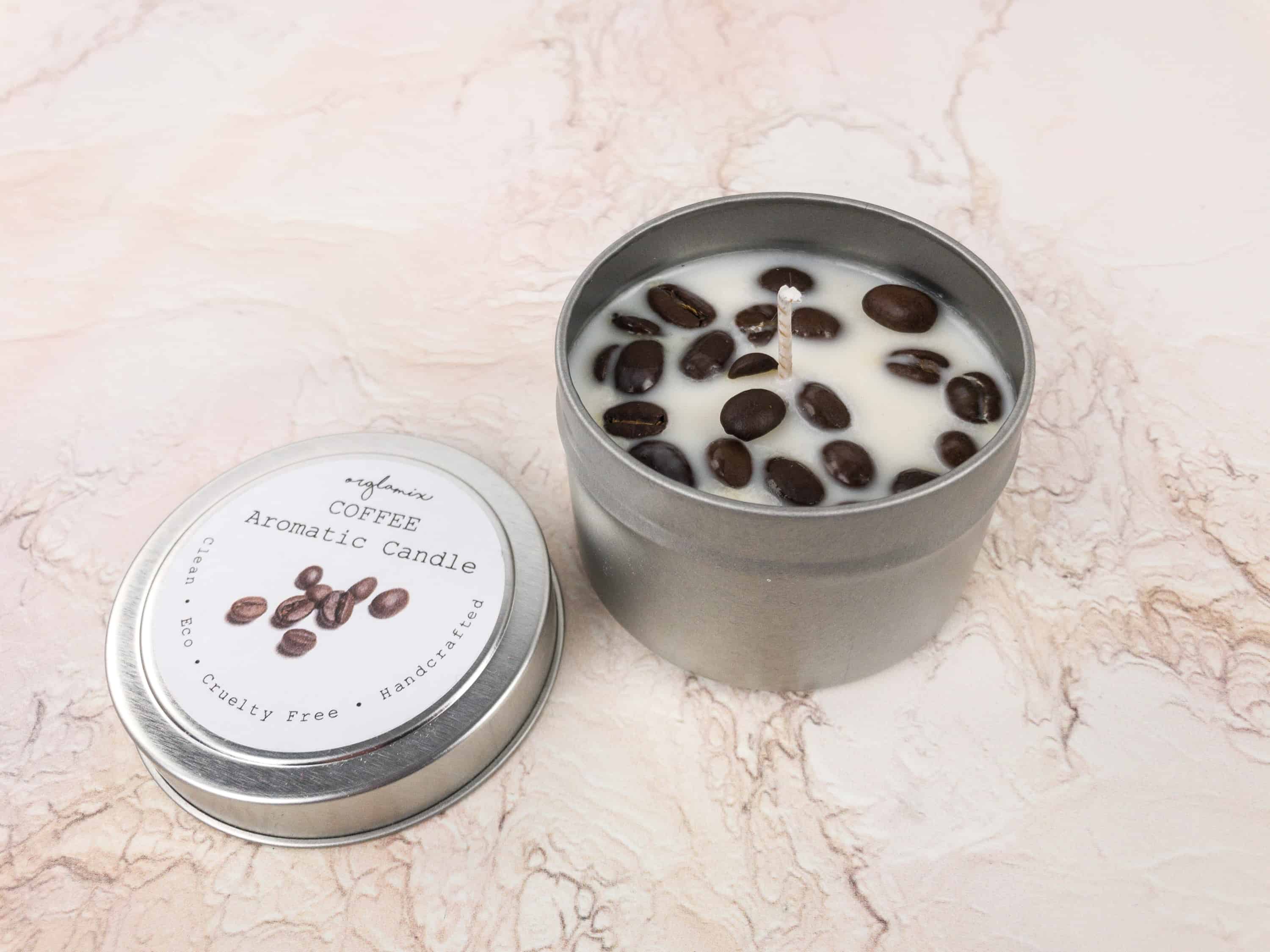 Those are actual coffee beans! I'll make sure to gift this to someone who will love the scent of actual coffee beans in their candle.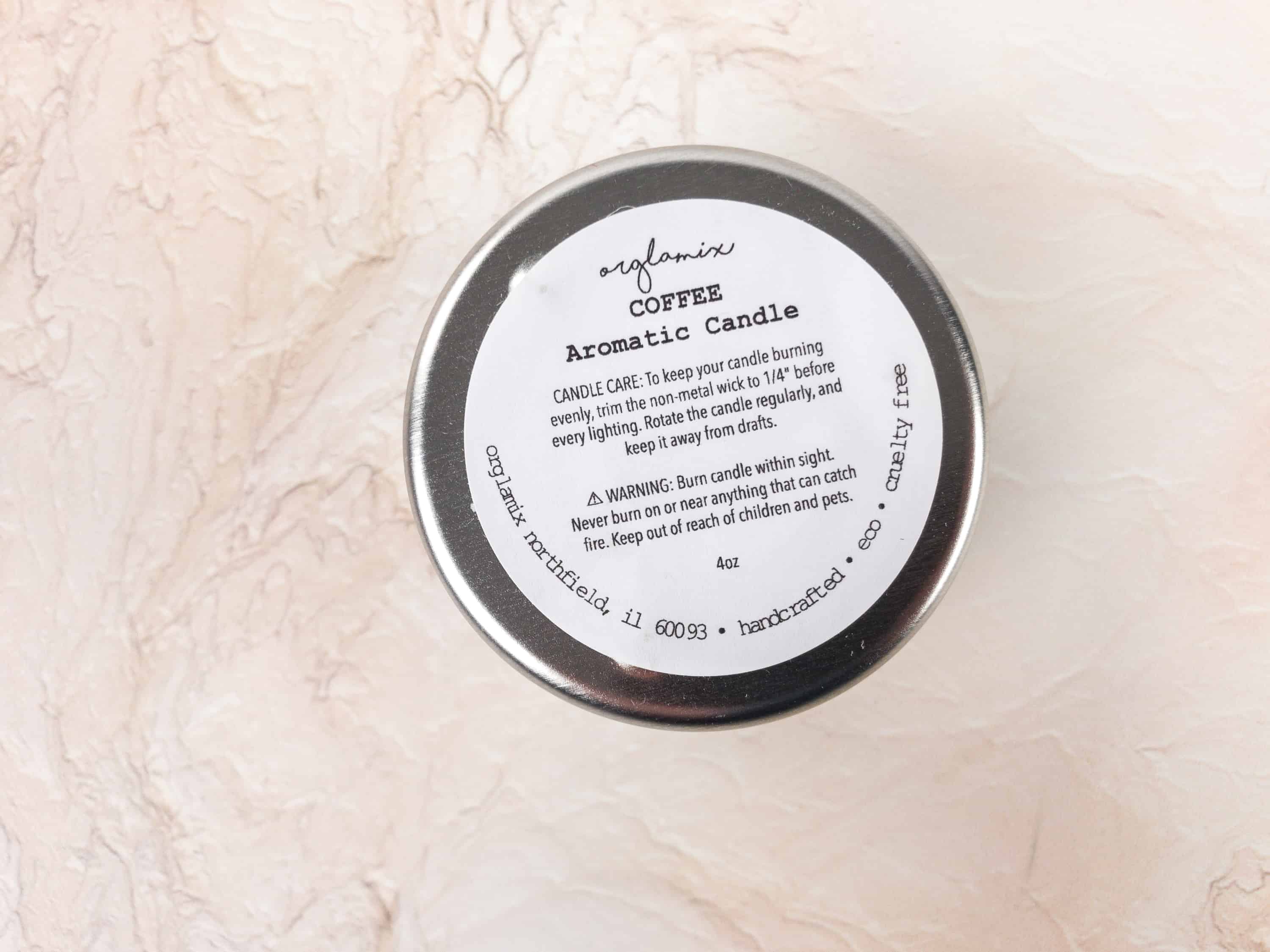 One tin can has an approximately 20-25 hours burn time. Its wick is made of 100% cotton, while the wax is made of 100% soy.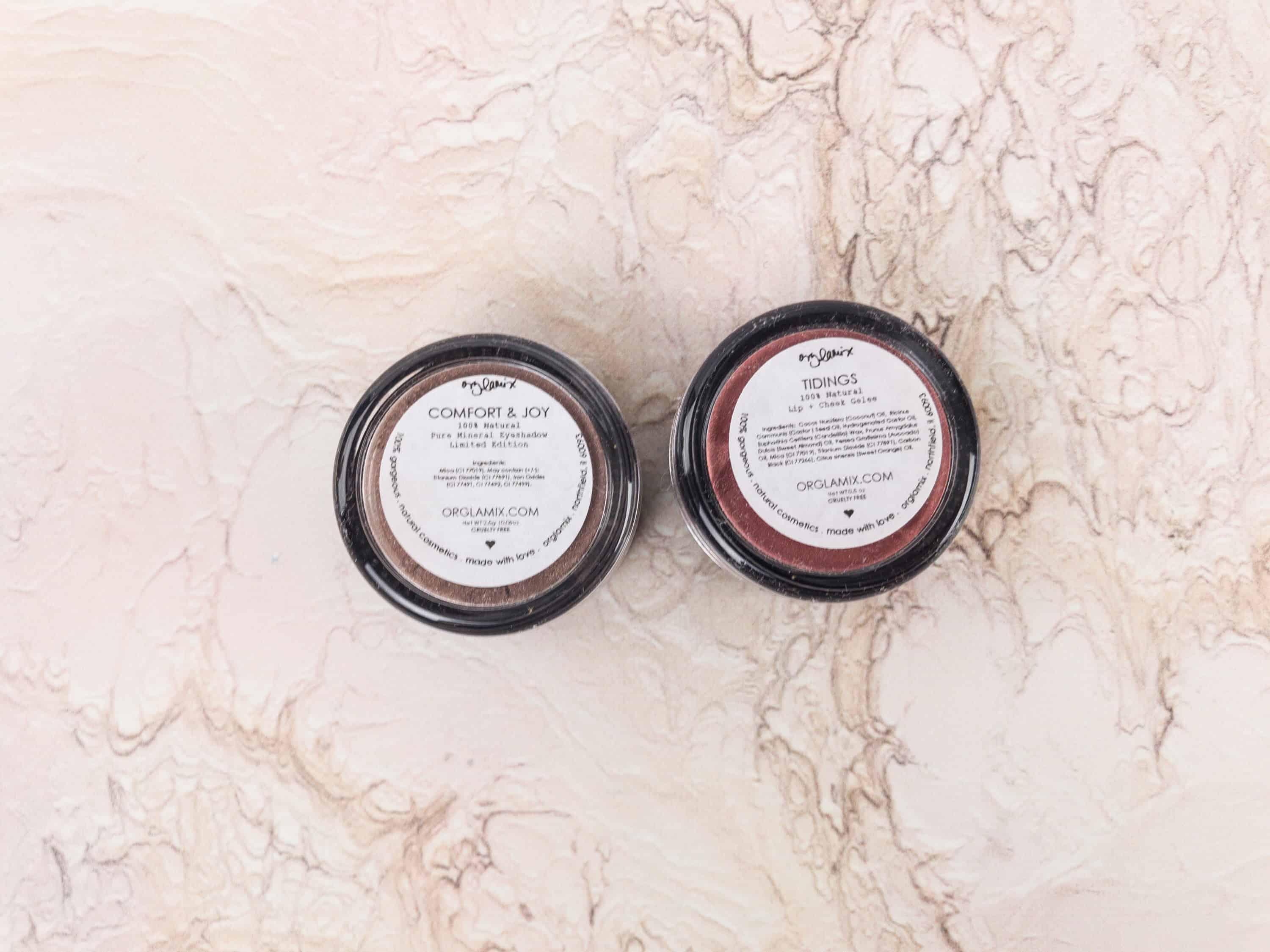 All the items show the ingredients on the back.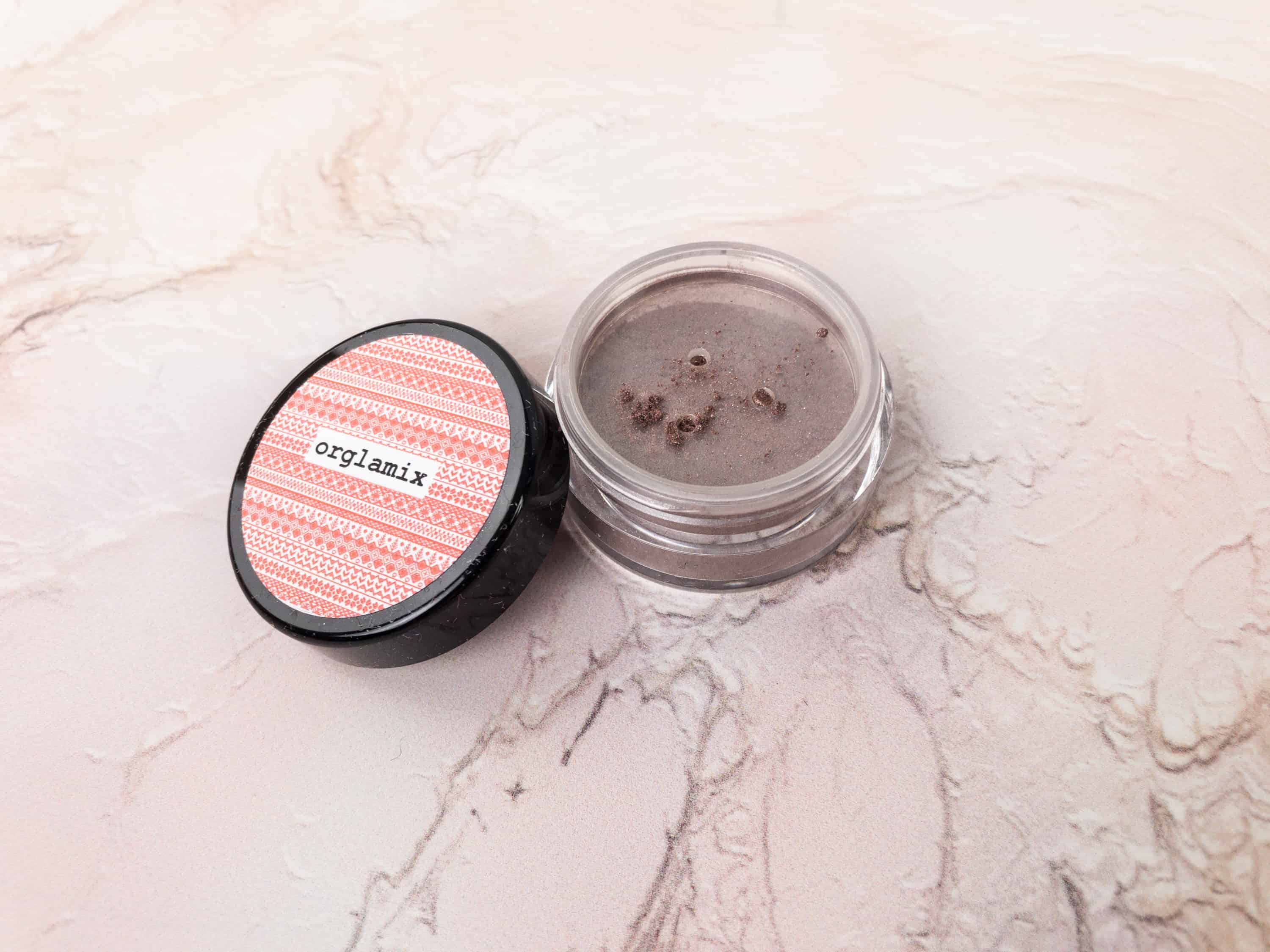 Comfort & Joy Natural Eyeshadow ($12.50) It's an earth-toned eyeshadow, which is versatile and super buildable.
Orglamix has nicely packaged make-up items. This eyeshadow, for an instance, has a clear lid with small holes which prevents the powder from spilling all over.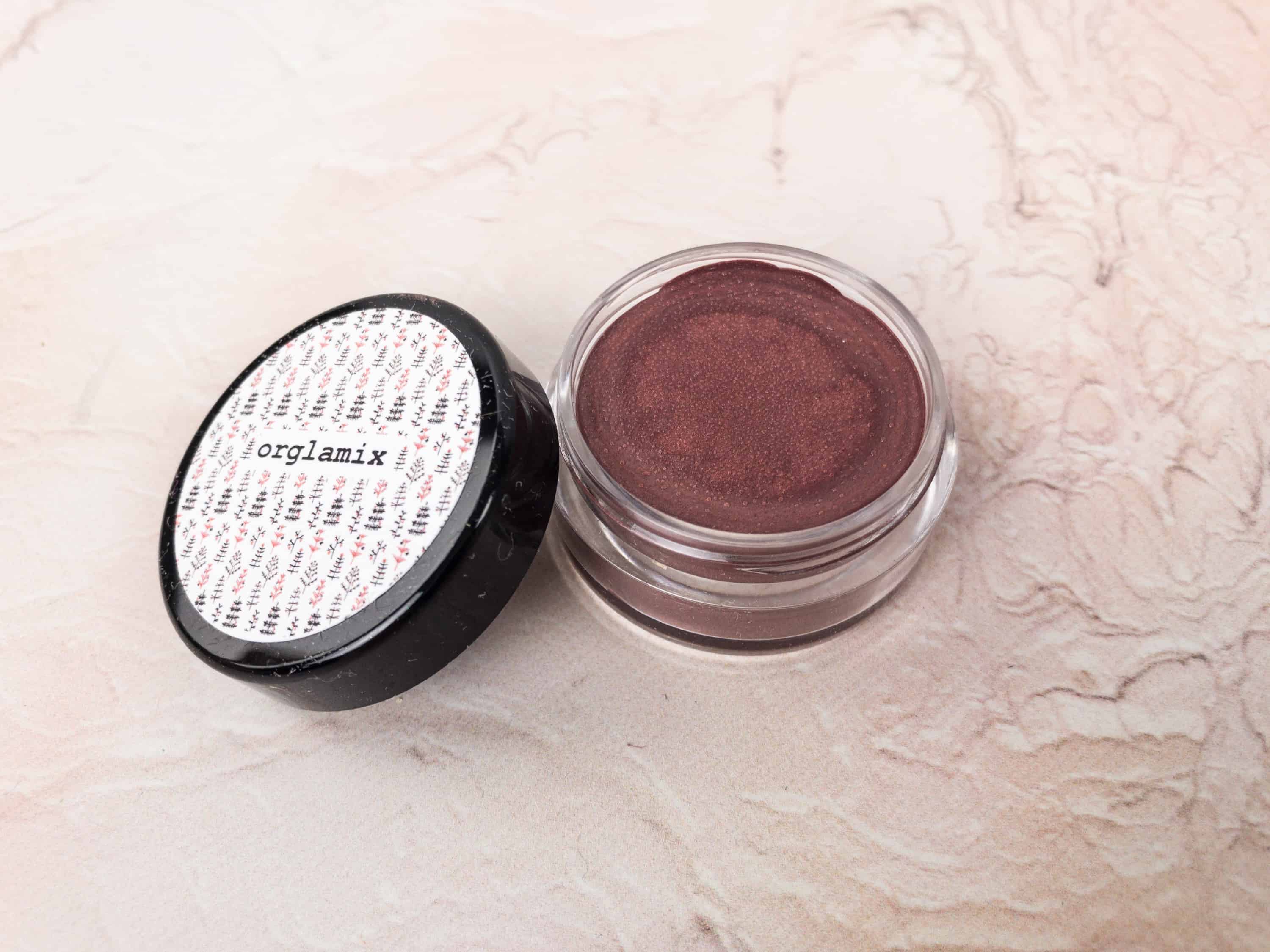 Tidings Lip & Cheek Gelee ($16) Yay to dual purpose beauty items! This cream can be worn under lip gloss, while a dab of it on the cheeks leaves a rosy glow.
Both the eyeshadow and this cream are made with vegan and natural ingredients, so I feel safe using them.
Swatches! On top is the lip and cheek cream, and at the bottom is the eyeshadow.
Orglamix is a great way of discovering new vegan and natural beauty items. However, the November box arrived late and there wasn't any notice about it, but there was a $10 credit on the back of the information card. Perhaps it was a bit late because they are branching out on the items? I think this is a solid subscription and I am loving the variety, so I'm still happy with it.
What do you think of this month's Orglamix?