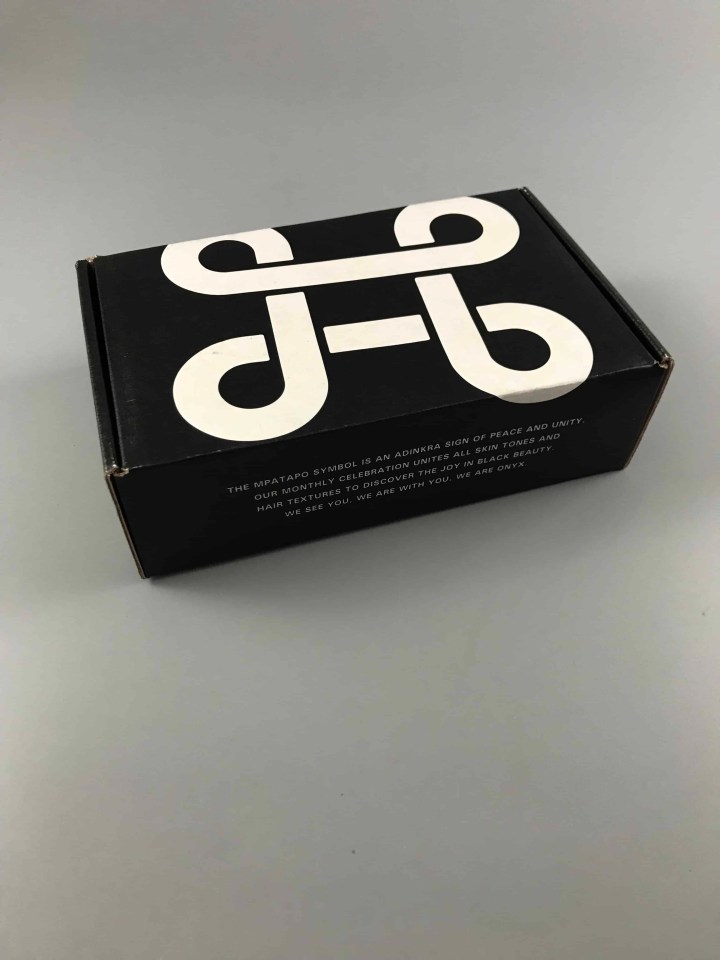 OnyxBox from We Are Onyx delivers 5 deluxe-size or full-size items ranging from hair, skin, makeup and lifestyle products. This subscription is curated for Women of Color and items from high-end brands from around the world. All these for only $25 a month.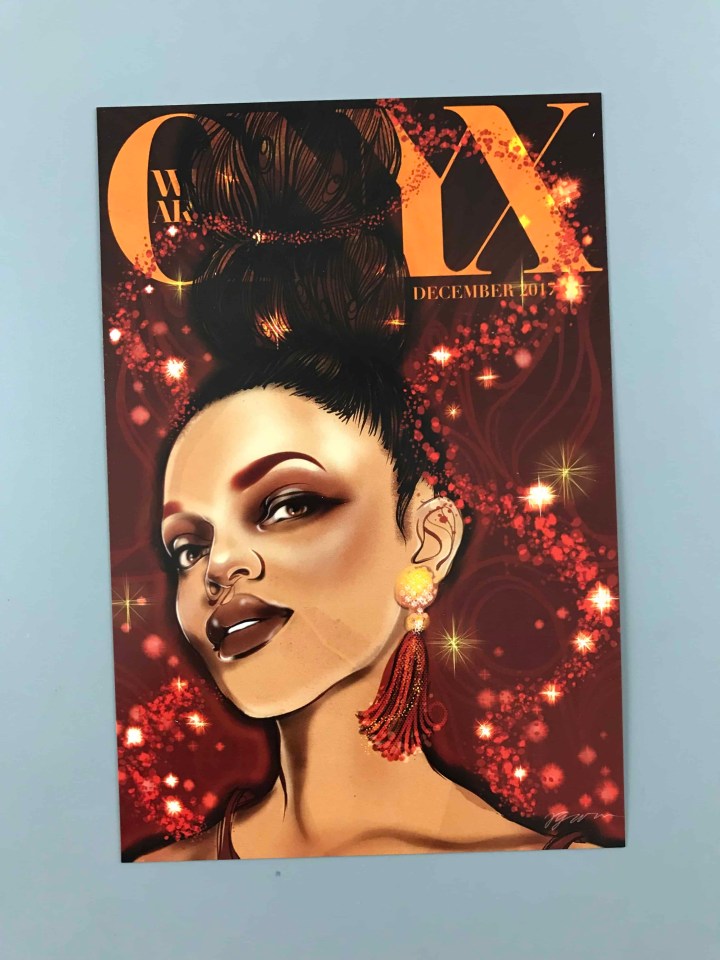 This month's box feature is Issa Celebration. I love that there is a small description of the products as well as prices for most of the items. I would like to have all the prices listed just because it's nice to not have to guess the price of my box and the stellar savings I get.
DEAL: Get 10% off your ONYXBOX subscription! Use coupon code HSONYX10.
Iman Cosmetics Luxury Moisturizing Lipstick ($10). First I loved this purple color and my husband was not, he gave me that oh so sweet smile that said please take that off before coming any closer. I was super impressed by how soft and moisturized my lips felt. I can honestly say that I will be seeking out more neutral colors because the cost in my opinion is reasonable for such a great product.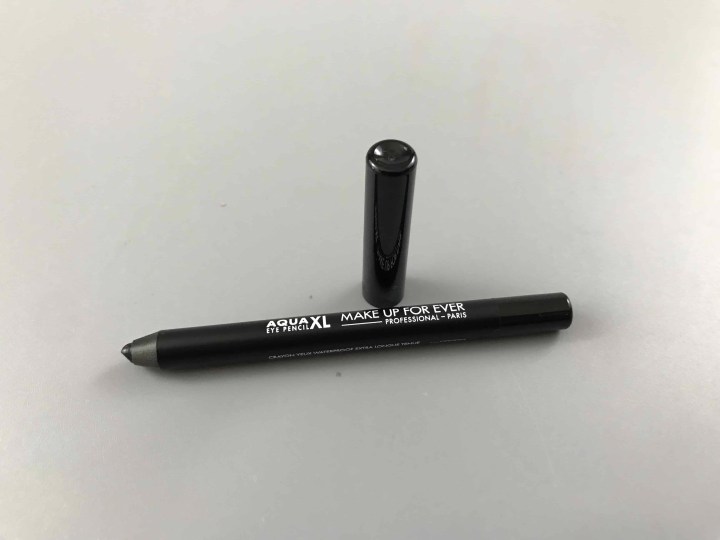 Makeup For Ever Aqua XL Eye Pencil ($9). Holy cow is this amazing eyeliner. I tested it out on my arm and then tried to wash it off with water, it never budged added some soap and still had to scrub before it disappeared. I can't wait to put this to the test, a heart touching movie that makes me cry. It's going to be so much fun to play around with and see if using brushes will help create different looks.
Swatches!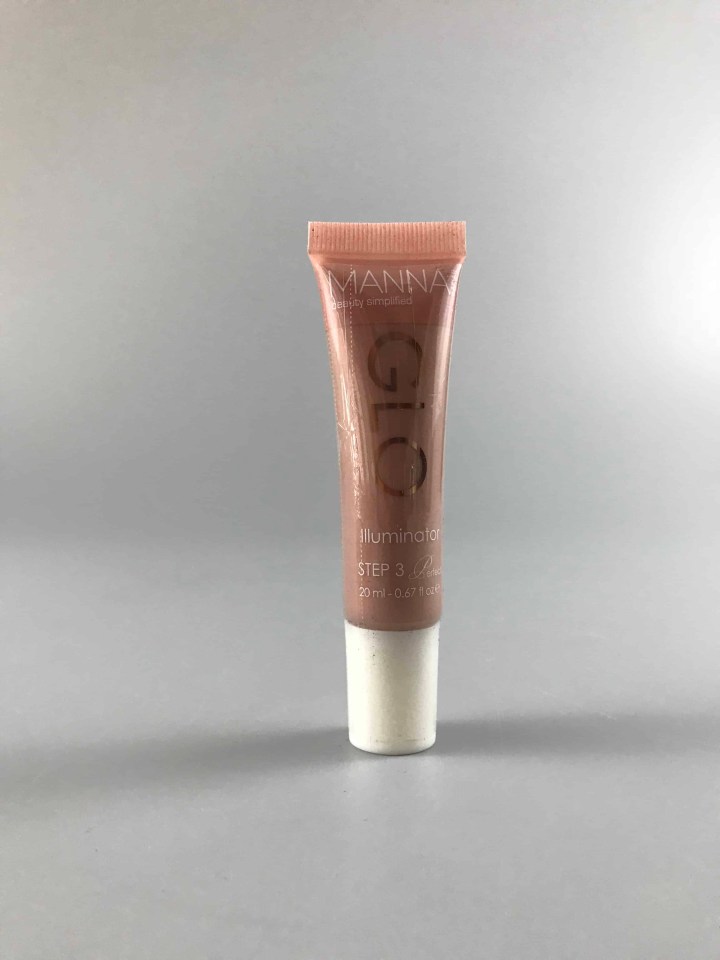 Manna Kadar Beauty Glo Illuminator ($29). This illuminator can be used on the face or body to give skin a youthful glow and dewy finish. Perfect for all skin types, can be mixed with foundation or worn alone. This is the second time We are Onyx has brought this to my door and I like it as much the second time around as I did the first time. I personally like it for the sun kissed look I am able to get without having to spend hours in the sun.
Leyla Milani Hair Miracle Brush ($23). A brush that detangles, boosts shine and adds volume…it's a miracle. This brush smoothes and detangles your air without pulling. Perfect for styling all hair types. I have never used a brush that was so perfect for my hair, it helps reduce frizz and I haven't said ouch once since using this product. I will be purchasing another one for my daughter and I will be preaching the awesomeness of the miracle brush.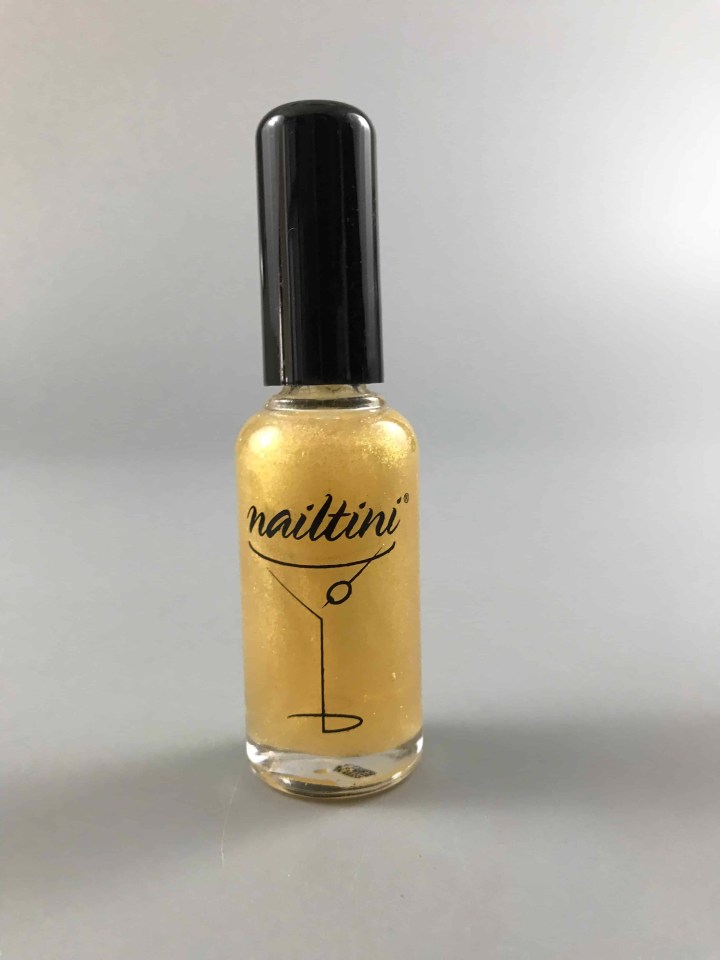 'Tini Beauty Nail Lacquer ($10.50). Full opacity in 2 coats, 5-free, cruelty free and vegan. I tried this but couldn't get the color just right, I had to add too many coats in order to see something other than glitter. It does look amazing over fire engine red nail, it's going to be a holiday party necessity.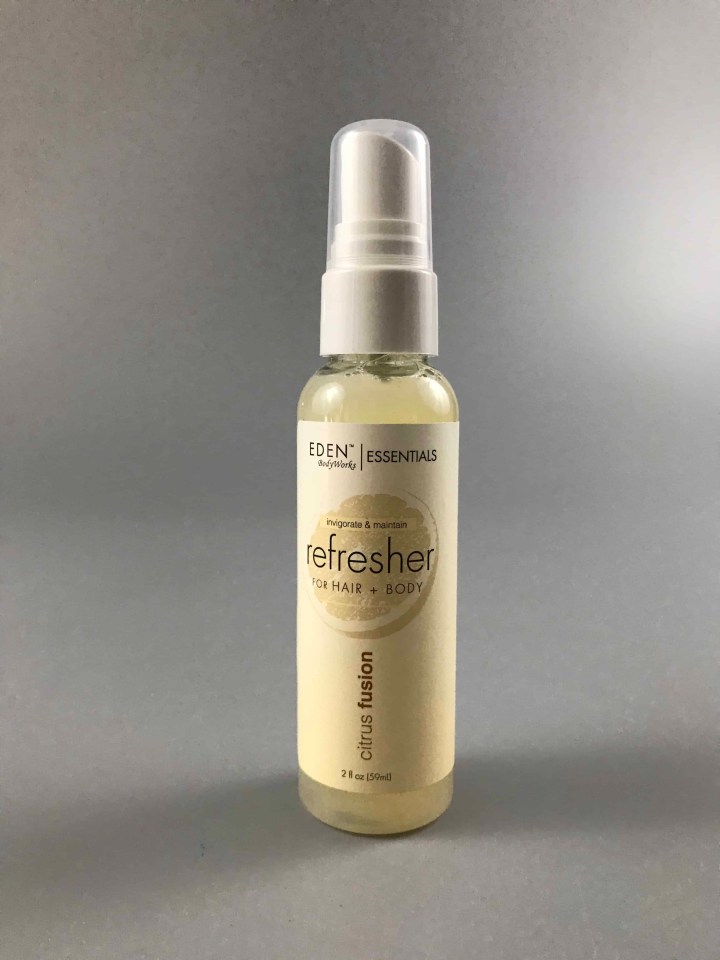 Bonus…Eden Body Works Refresher in Citrus Fusion! They weren't joking when they said some of our favorites from over the year were going to be my bonus item. This refresher smells great and is great for both hair and body, it really does help refresh a worn look. I love that this is small enough to fit into my purse so I can get a pick me up any time of the day.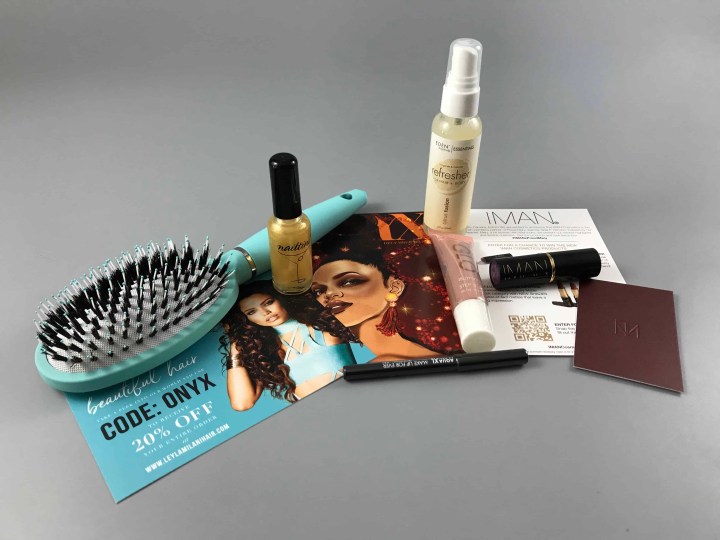 ONYXBOX keeps sending me the best in beauty items. The quality of items brought to my doorstep each month makes me ridiculously happy. This subscription continues to blow the $25 price tag out of the ballpark! I get so excited to see this box each month, I do miss the brightly colored boxes from past months. THe Miracle Brush is my favorite item and I will be letting everyone know it's amazing and where to find it. We are Onyxbox keeps my beauty regime new and up to date. I love this box and will be sharing it with my favorites this holiday season.
What did you think of Onyx Box this month?