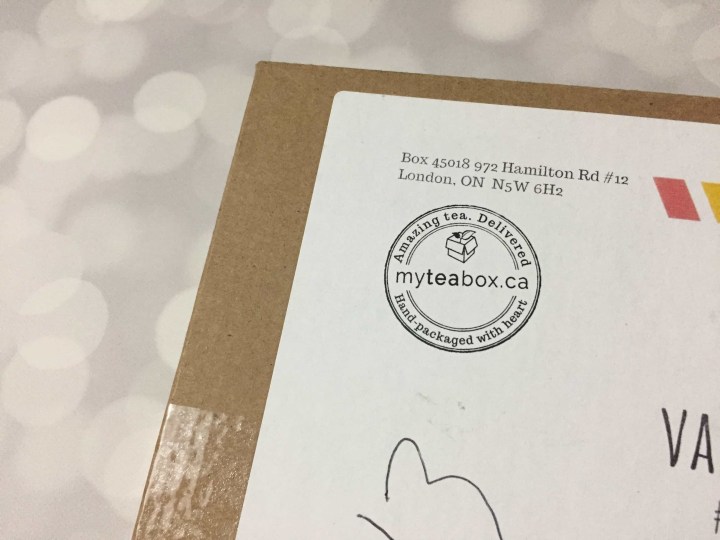 I'm so excited to review MyTeaBox again! They are a Canadian tea subscription shipping from the East Coast. Every month promises 3 delicious bags, enough for 5 cups of each tea (so 15 cups altogether). The box is $24.99 CAD (around $19 USD) and ships free anywhere in North America!
I didn't take a picture of the mailing label because it had my address, but it has your name and address typed out in funky font that matches all the other details on the box!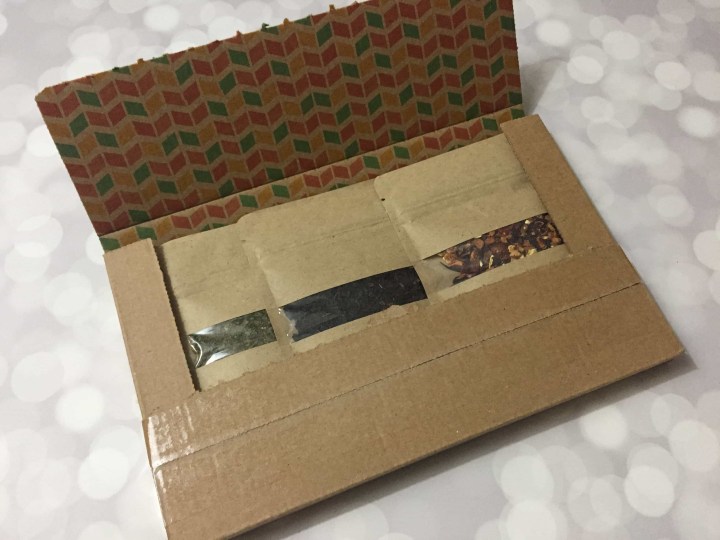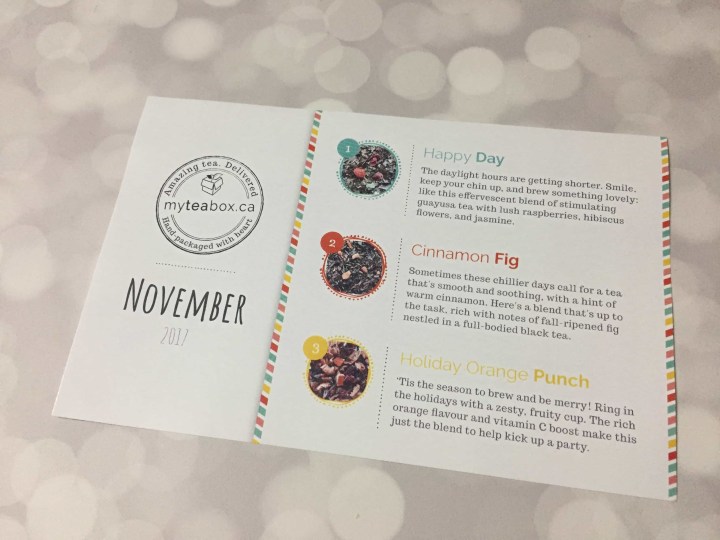 On to the teas themselves! The information card is bright and cheerful! Now that the weather is getting colder (YAY!) the focus is shifting to hot teas once again.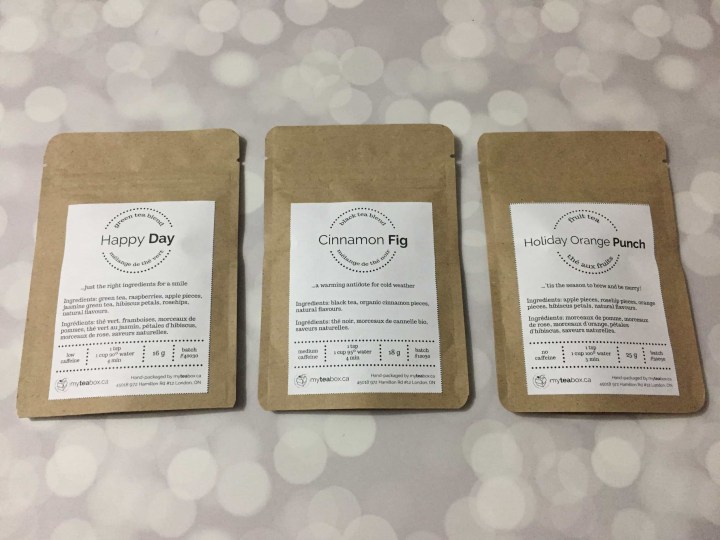 Happy Day — Guayusa tea, raspberries, hibiscus, and jasmine. I have yet to find a green tea I enjoy, and sadly this one didn't make the cut. It is definitely aromatic, and when steeped properly isn't at all bitter.
Cinnamon Fig — Black tea with cinnamon and fig. I wasn't a fan of this combination either — though I think cinnamon fans would really like it!
Holiday Orange Punch — An herbal blend with apple, rosehip, and orange. I think I would prefer this one iced but it has a light sweetness to it without being too sugary. I'll hang on to this one for summer and share the other two!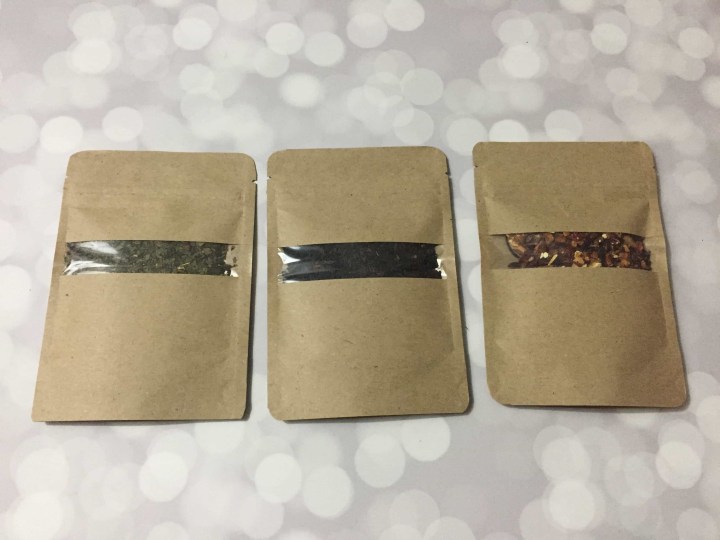 The packaging is awesome with clear windows to get a peek at the leaves. I find the packages make around 5 cups depending on how much I use.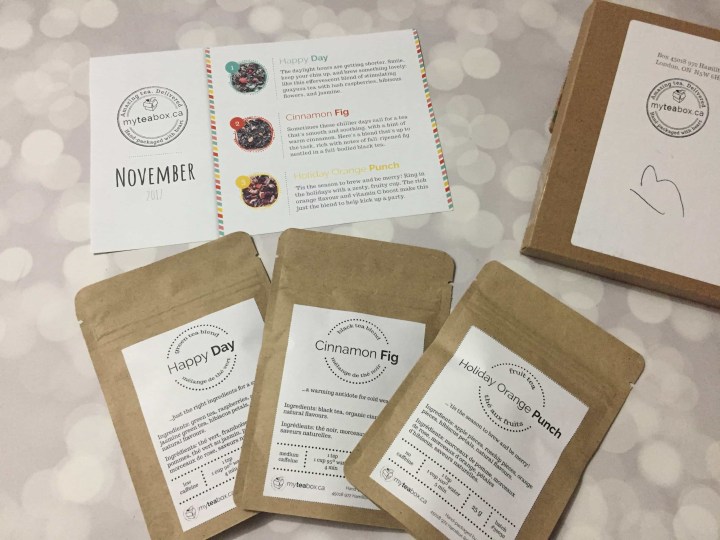 MyTeaBox is such a fun subscription. This month was a miss for me, personally, just because of my preferences but I love sharing tea with my friends and coworkers — MyTeaBox makes it easy to do so!
What do you think of this month's selections?