Lip Monthly is a monthly makeup subscription that is all about your lips. Every month you will receive a unique bag of 4-5 items mostly for lips, although other cosmetics may appear from time to time. The pink outer bag is also new and an upgrade from the previous plain kraft envelope.
DEAL: Subscribe for a whole year and get 3 bags free with 3FREE or use coupon code LIPLOVER1 to get your first bag for $5.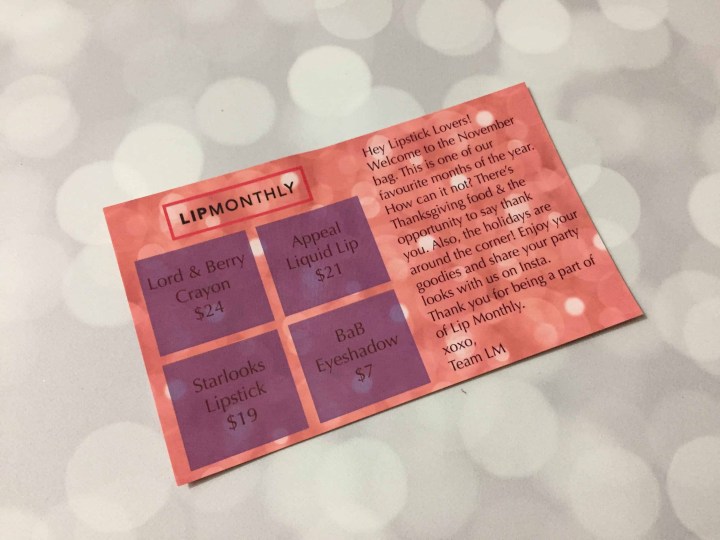 My bag contained four items.
Three lip products and an eyeshadow. I'm excited to see a Starlooks item — I used to sub to their customizable monthly box.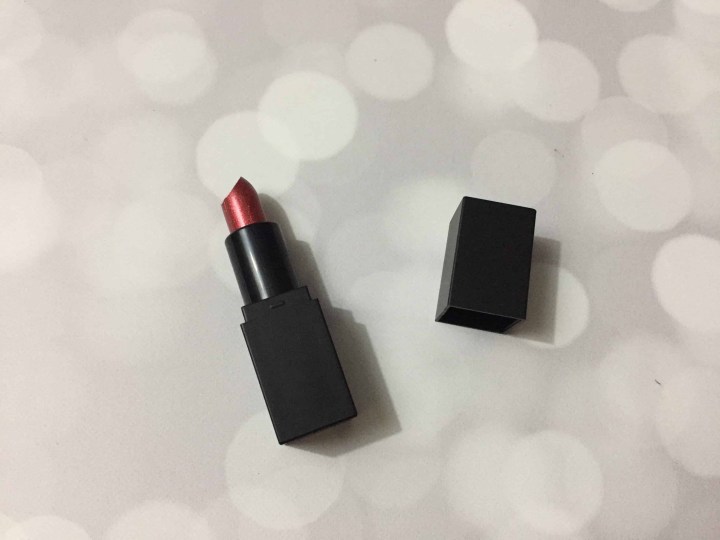 Starlooks Vin Petillant Lipstick/Blush/Shader ($5.50) — Starlooks has a "Perfect Size" collection which is travel sizes. This is a new prouct, a lipstick/blush/shadow sort of hybrid. This is LE for the holidays! It has a metallic sparkle to it and is quite sheer — swatch at the bottom of the review.
Be a Bombshell Eyeshadow ($7) — This Mardi Gras is a vibrant purple I will never wear, but I've had other shadows and they are good quality with minimal fallout.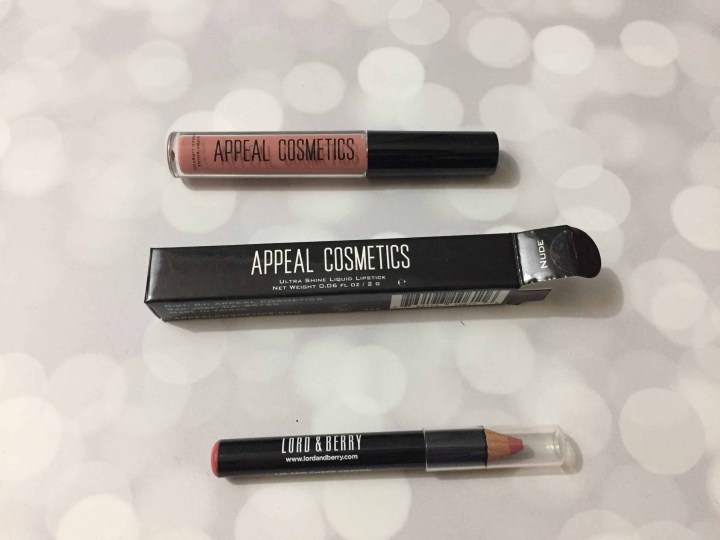 Appeal Cosmetics Ultra Shine Lipstick ($21) — A really pretty nude colour. It has a shiny finish but I found it wore rather well!
Lord and Berry Crayon — I couldn't find any info on this, but it looks like you can use it as a liner, colour, and blush too.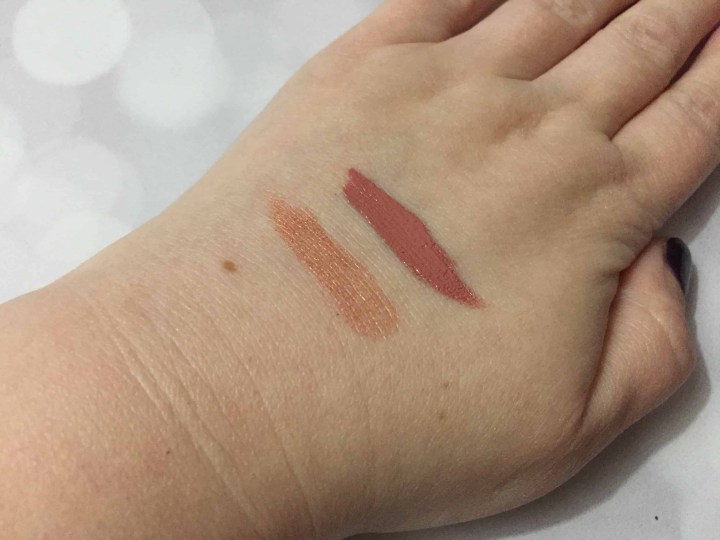 Swatches of the Starlooks lipstick and the Appeal liquid lipstick, which I'm keeping for myself!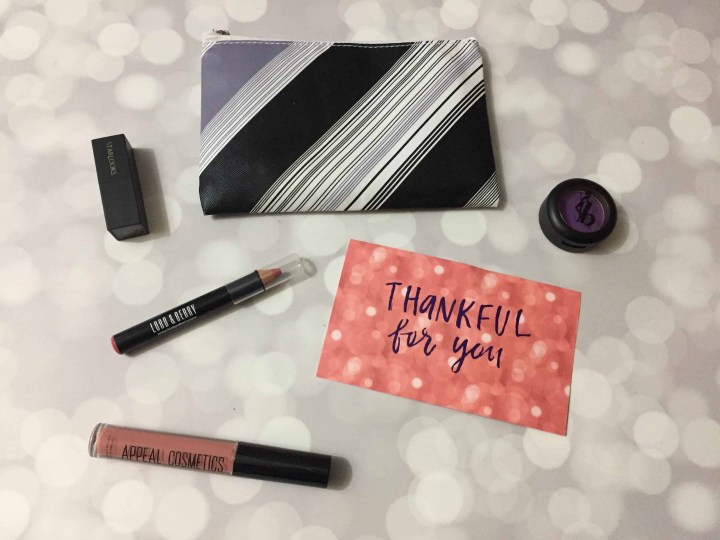 This month's bag was pretty decent and it actually arrived in November which is a welcome change. I really liked the Appeal Cosmetics lipstick and it was nice to see Starlooks. The eyeshadow was way too bright for me but it was great to see a high quality brand I know I have enjoyed in the past.`
What do you think of Lip Monthly?