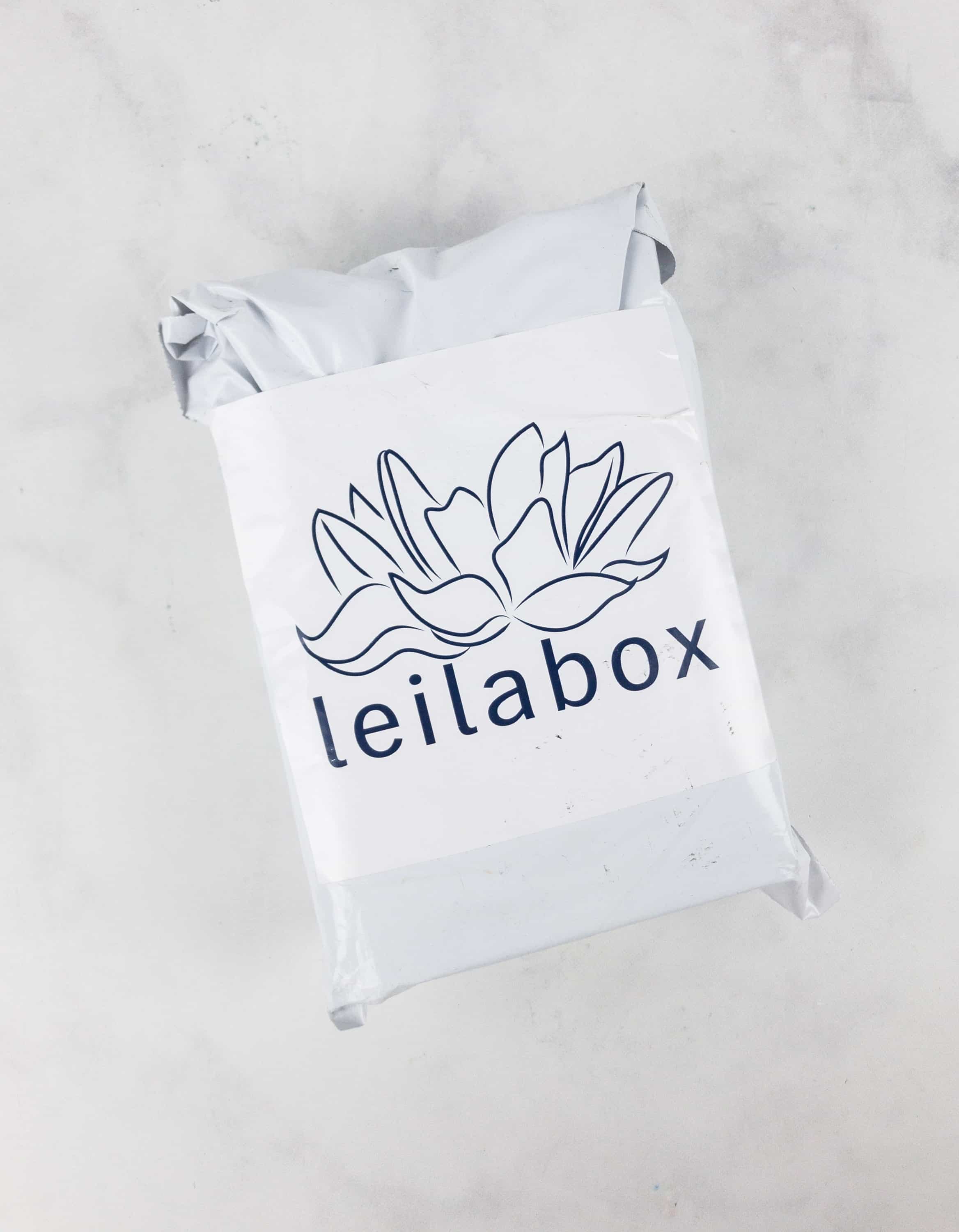 LeilaBox sends three gorgeous pieces of jewelry every month for $22. You can wear them as long as you like, and then put them back in the postage-paid box and send it back for a refresh. They offer a wide variety of designs, including couture styles and colorful gemstones. Each box's total retail value ranges from $100 to $250.
DEAL: Get your first box for $1! Use coupon code HELLO. A $21 refund will be processed once you subscribe.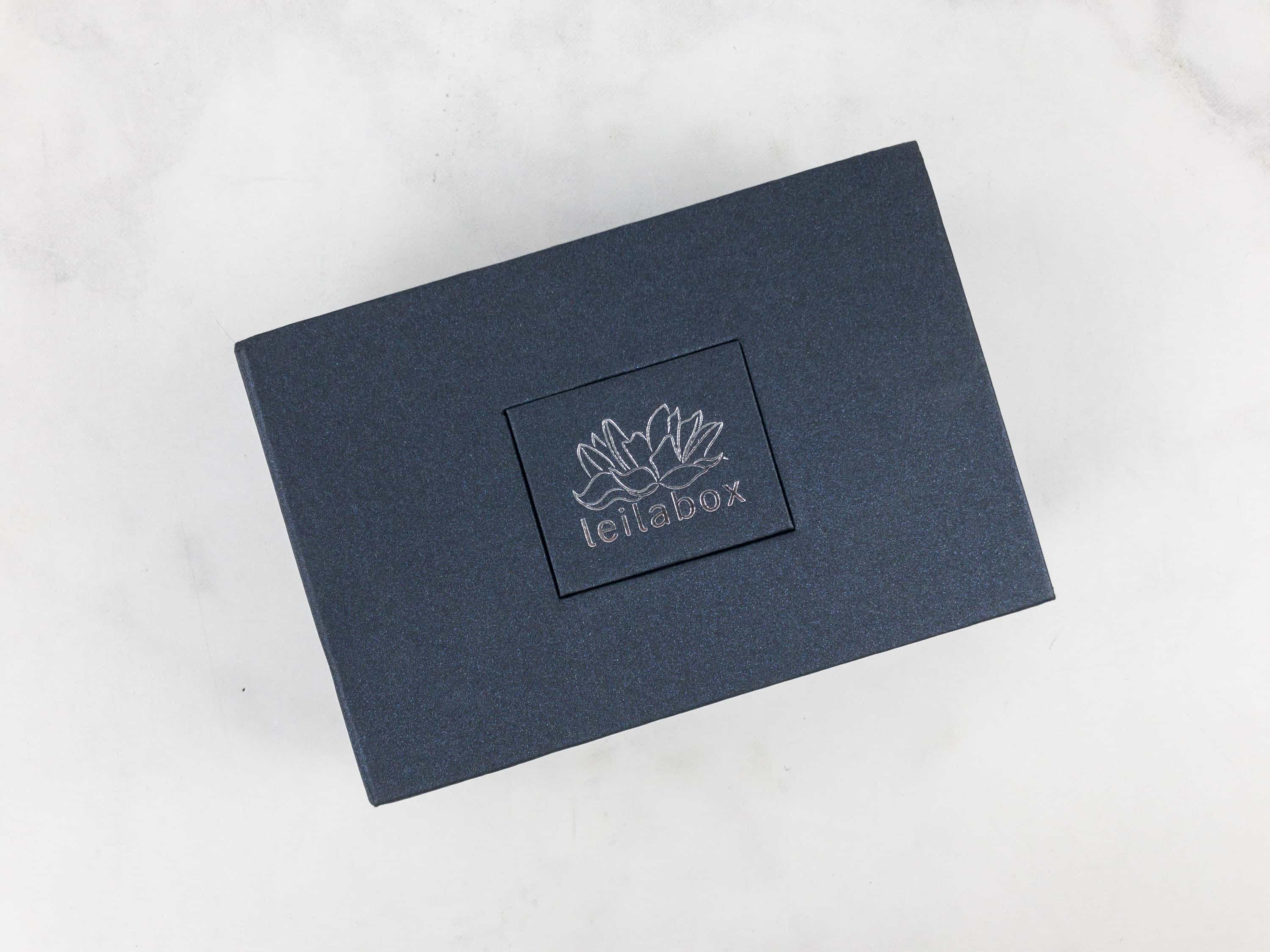 The box is so classy and elegant!
Accessories are packed in individual pouches.
The theme for this box is Casual/Weekend.
The information card comes with a list of all the items in the box, plus their retail value and purchase price when you decide to keep them.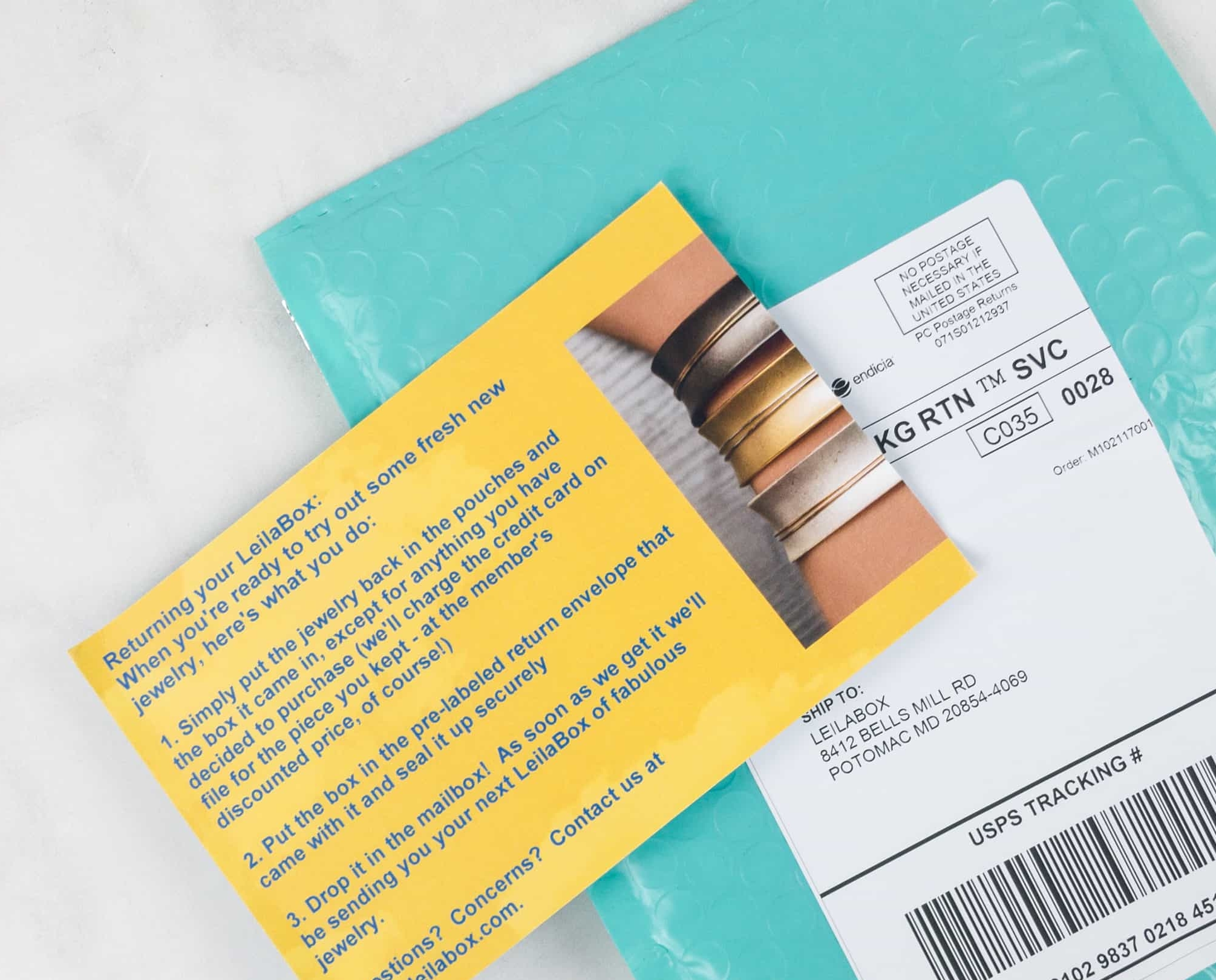 Here's how to return your LeilaBox.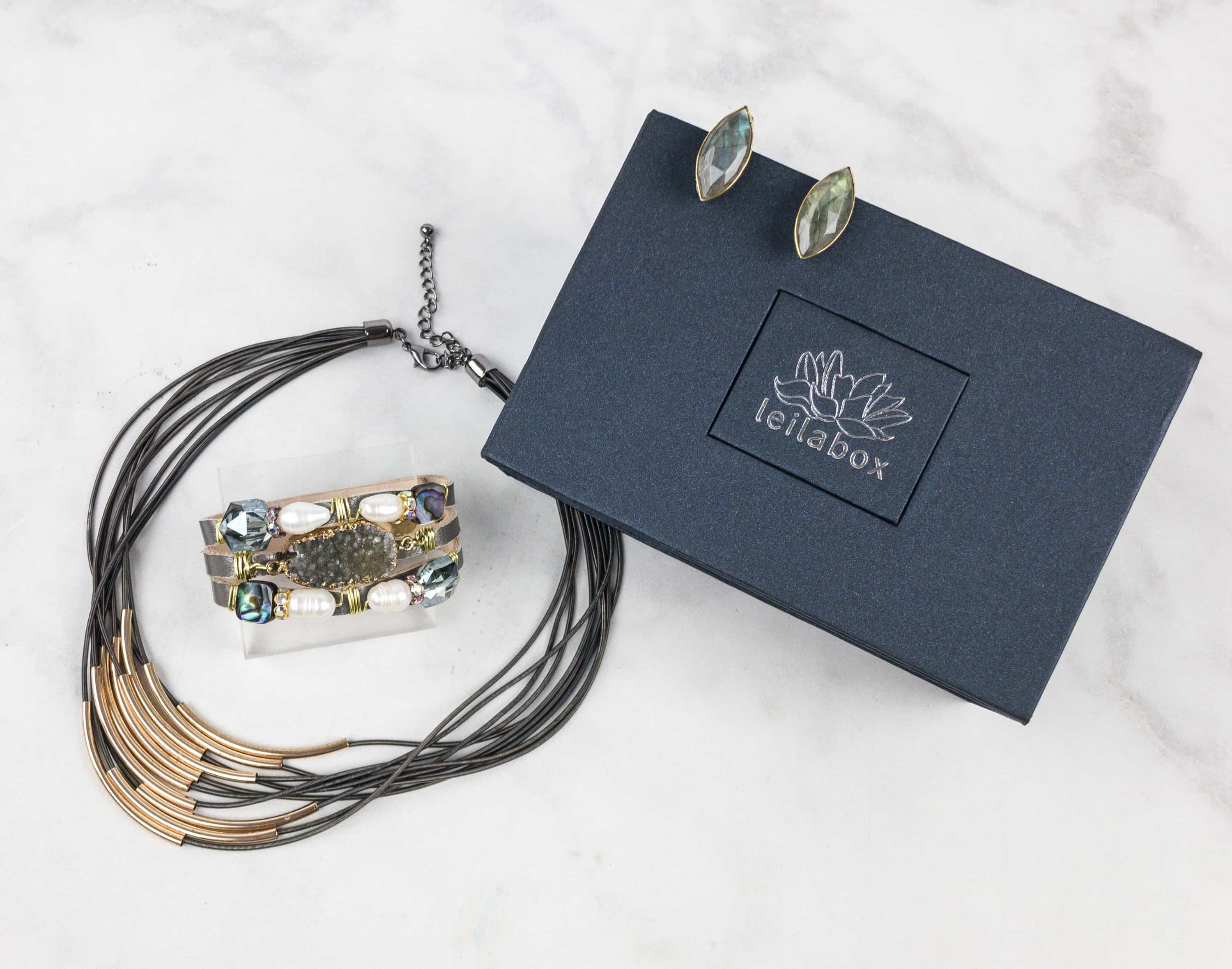 All the jewelry goodies this month!
Multi Strand Piano Wire Necklace With Gold Bars ($40.00) This ultra-stylish and uniquely designed necklace gives a bold, modern and edgy vibe. The gold bars really are a perfect accent for this piece. It also comes with a lobster claw clasp and extension for great adjustability.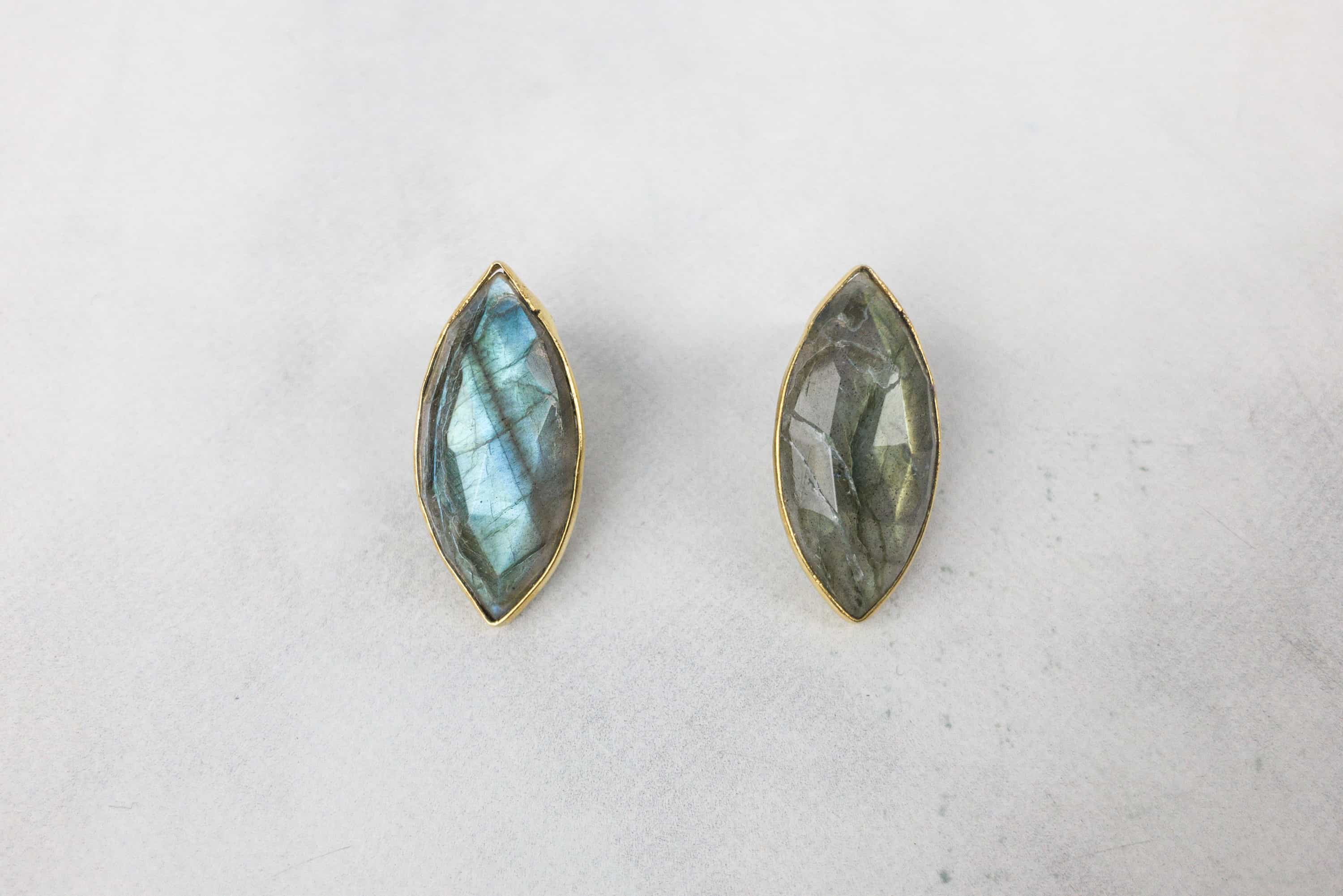 Nakamol Chicago Natural Labradorite Gemstone Marquise Cut Stud Earrings in 18kt Gold Plate ($58.00) A really pretty stud earring! The Labradorite crystal is a known stone of magic. It is believed that amazing life changes will be brought to the life of whoever wears it.
Suzy T Leather Mini Cuff With Druzy, Swarovski Crystals, Freshwater Pearls & Abalone ($150) This gorgeous mini-cuff bracelet has a natural skin base, enhanced with freshwater pearls, Swarovski crystals, natural abalone and druzy, in a silvery gray color.
There are lots of things going on in this bracelet, so it's best to pair with a plain outfit to make it really stand out.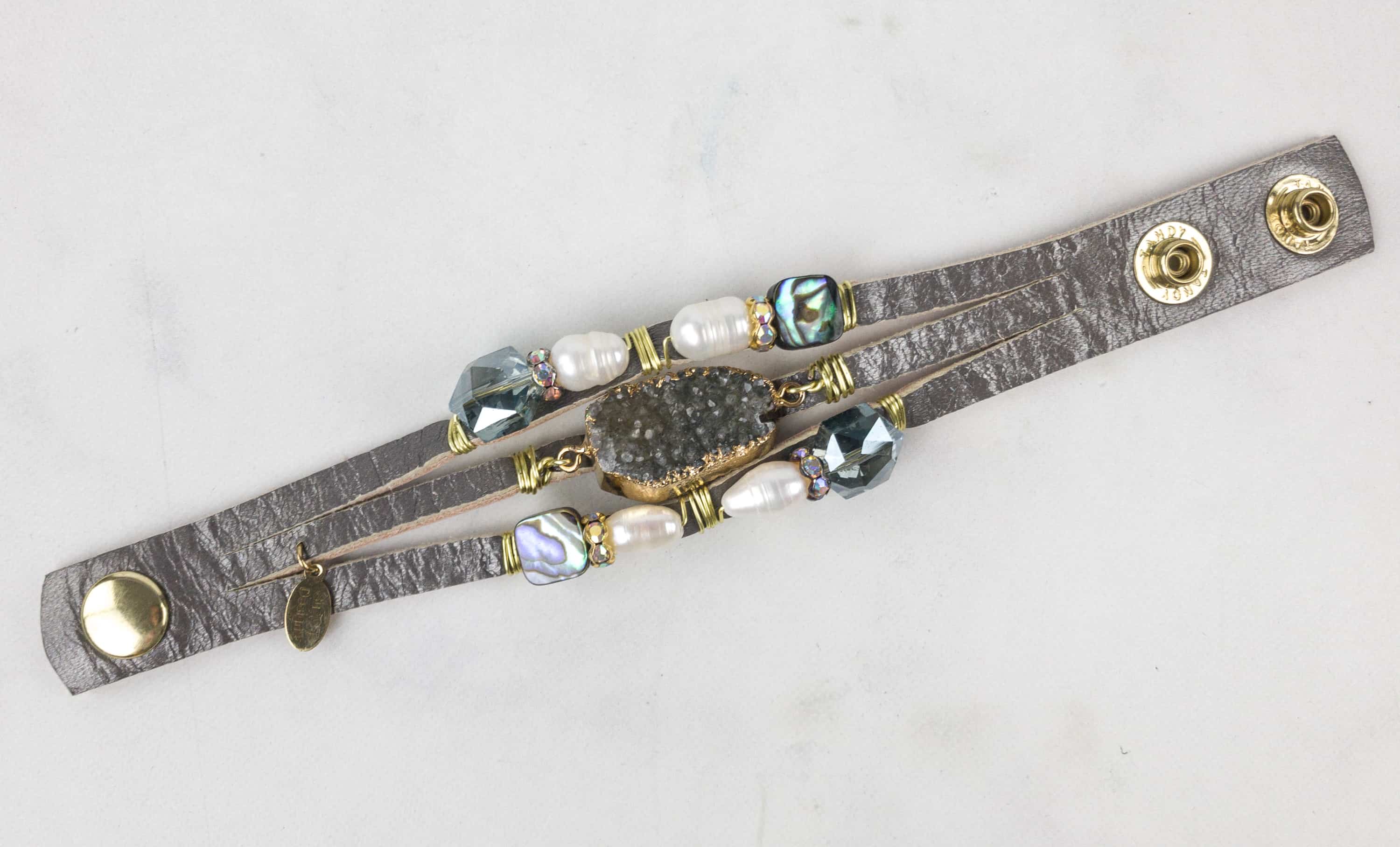 It's pretty adjustable!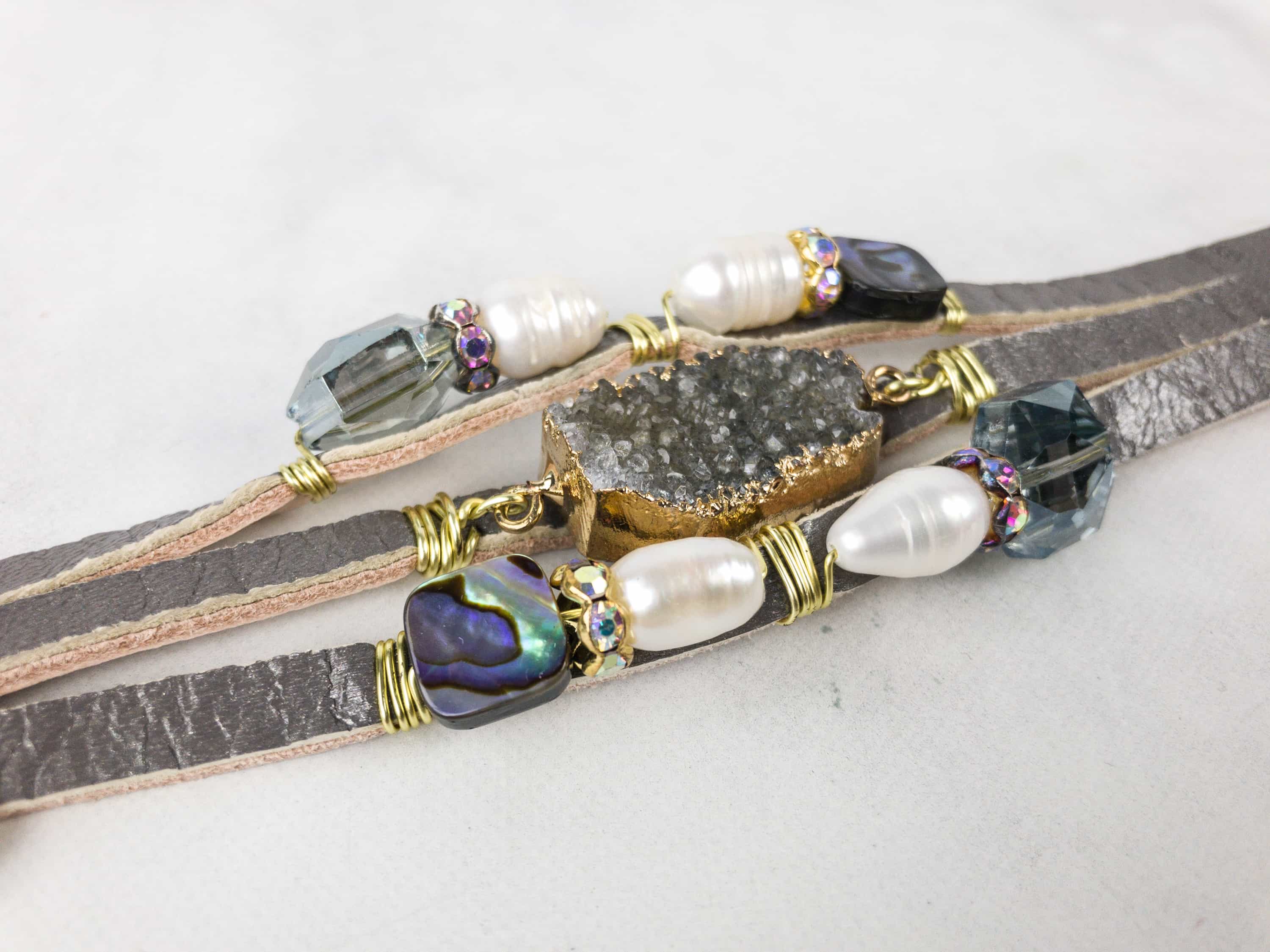 This piece proves that leather goes well with almost anything, pearls, abalone, crystals, stones, or a combination of everything.
LeilaBox is a fun jewelry rental subscription. I love the styles I got this month, they're unique and eye-catching. Of course, it's also very convenient since I get to try new styles every month and it's totally up to me how long I want to try a certain piece.
What do you think of this month's Leila Box?