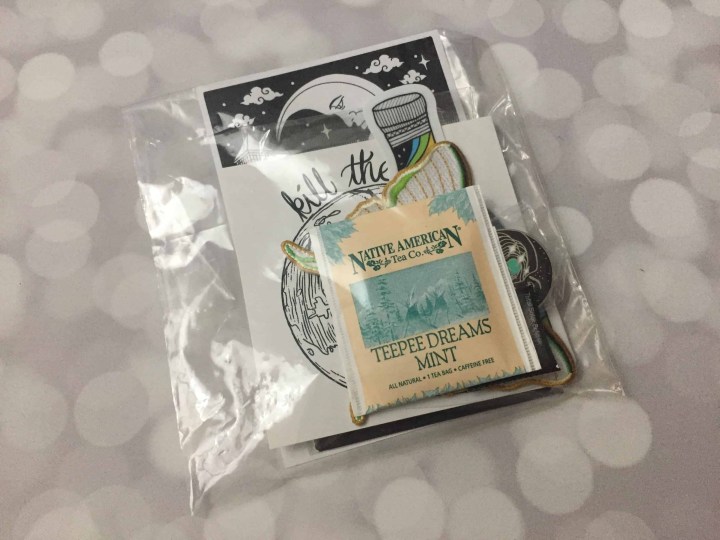 Laserbrain Patch Co produces the coolest, nerdiest, niftiest pins, patches, and other goodies. They come up with awesome themes and put together a truly unique monthly package, and I was super excited to have them land in my mailbox! The three founders are all tattoo artists, and I am super excited to see their incredible art and illustrations with a nerdy twist! This subscription is only $12.50 plus shipping, making it an attractive price point with a LOT of fun packed into it!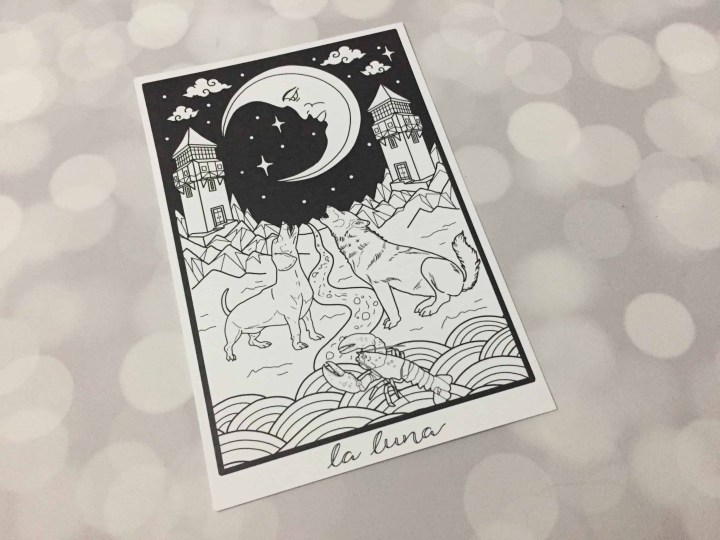 The front of the info card is a colouring image. This month's theme is THE MOON. I love space, and anything to do with it, so I am SO excited for this month! The colouring image is the tarot card for The Moon.
DEAL: Get $2 off of your first monthly box. Use coupon code HELLOLASER.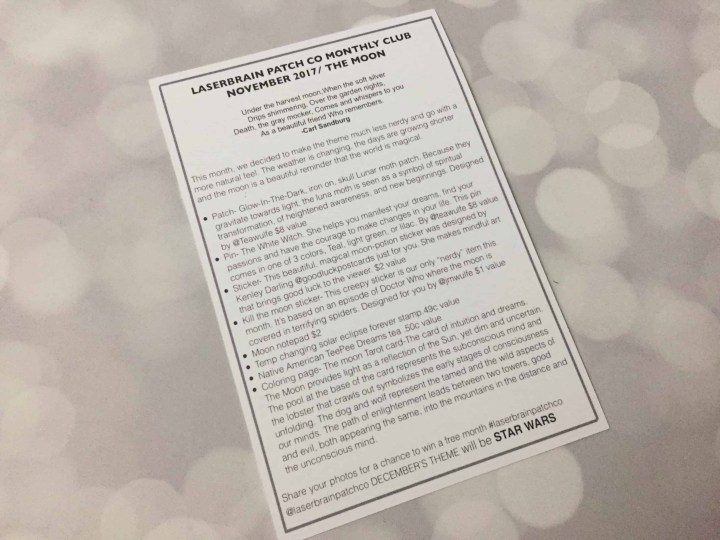 The info card always breaks everything down.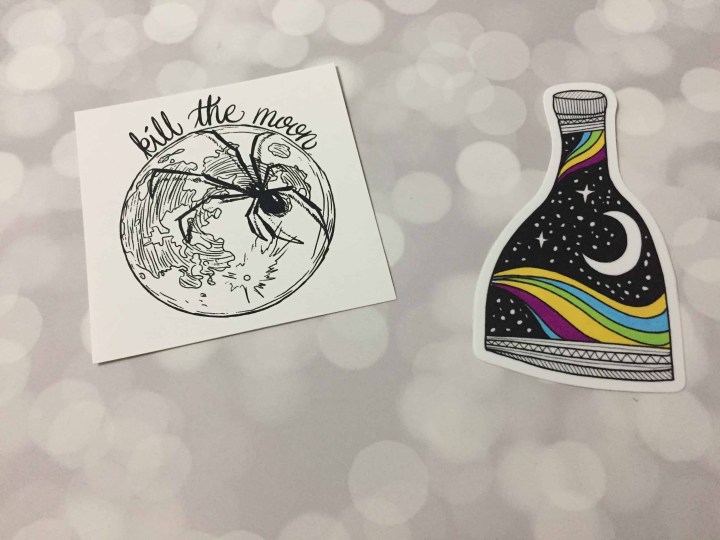 Stickers — The stickers always high quality! The one on the left is a reference to a Doctor Who episode, and the right is a magical mystical looking moon potion!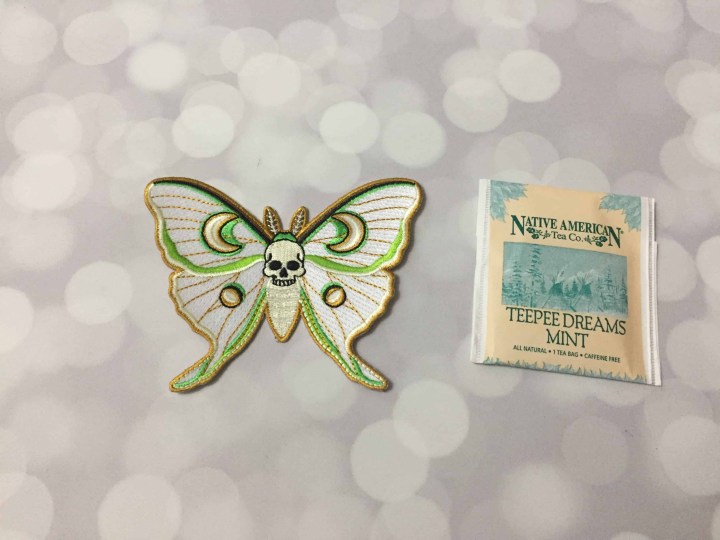 Patch — A lunar moth patch; it actually glows in the dark! The skull face is a spooky addition.
Tea — Mint tea to help you sleep.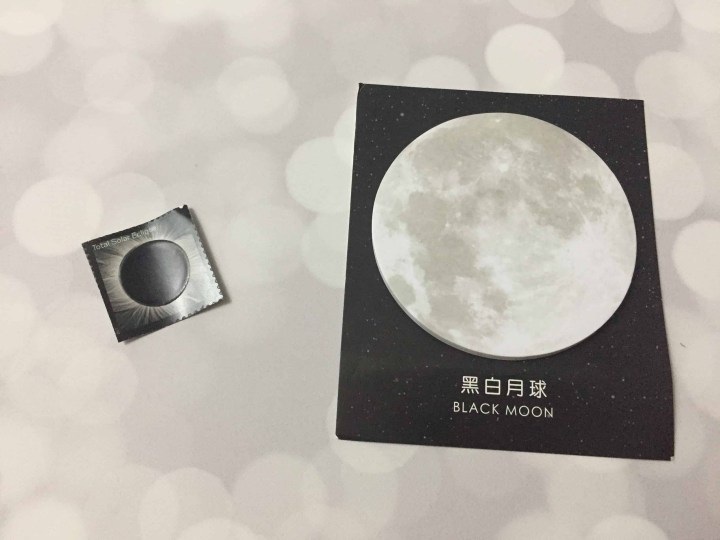 Colour-Changing Moon Stamp — Ahhhh this is so cool; these forever stamps were issued in honour of the solar eclipse this year.
Moon Post-Its — A pad of moon design post-it notes! Super cool!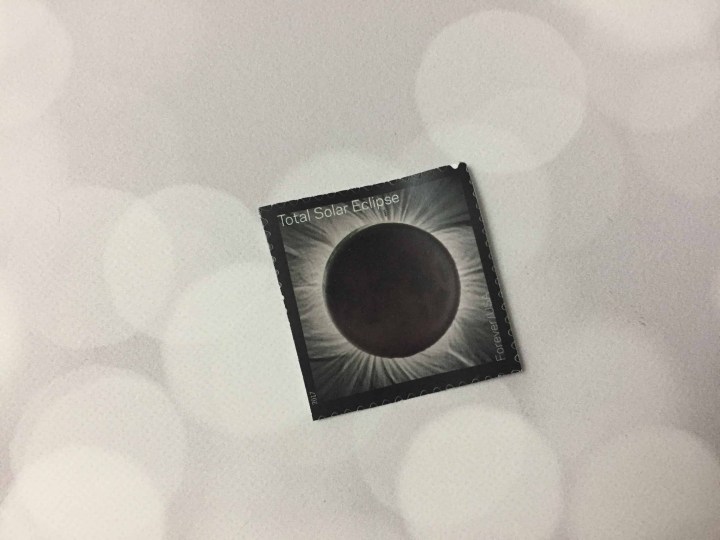 Applying heat to the stamp makes the features of the moon stand out a bit more.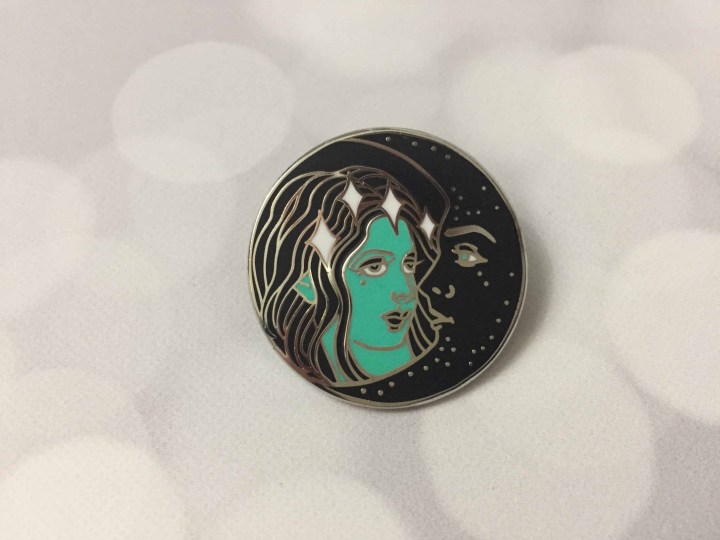 Pin — The White Witch! They actually sent this one out in three colour variations, which is a first. I love the design and the teal colour of mine.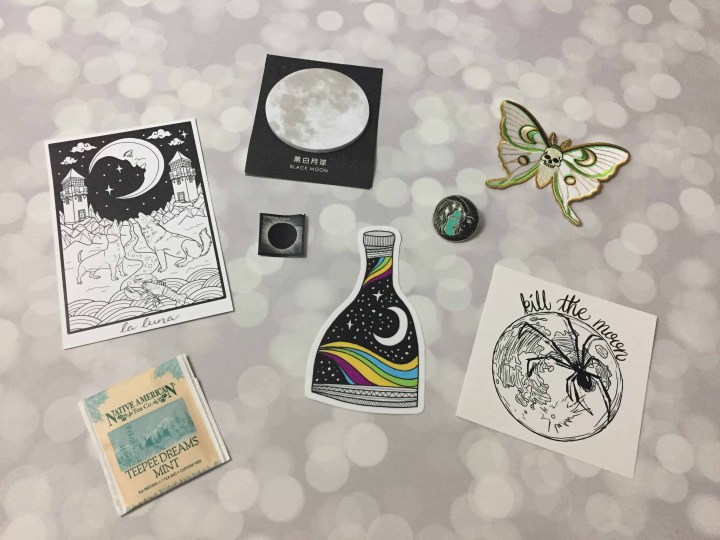 Laserbrain is a subscription I look forward to every month. It's small but mighty! I love the different themes and the little details that go into the curation. This month's theme was right up my alley so I loved it especially!
What do you think of this month's box?