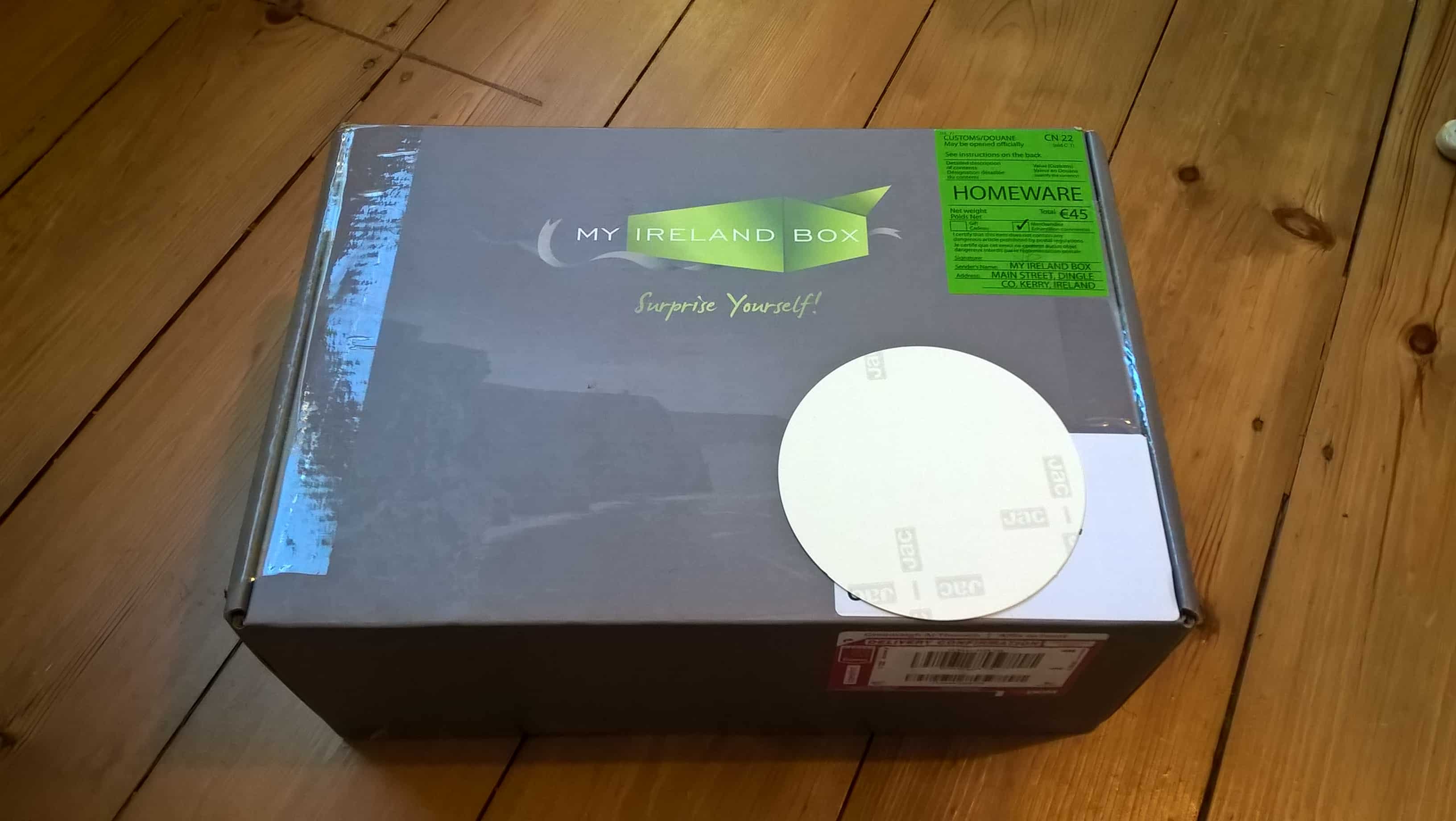 My Ireland Box delivers monthly curated gift boxes featuring unique items from Ireland's favourite artisans. Boxes can be shipped anywhere in the world, so a subscription can be a great gift for yourself or someone special abroad.
The box is sturdy and padded out with lots of green tissue paper to keep the contents secure.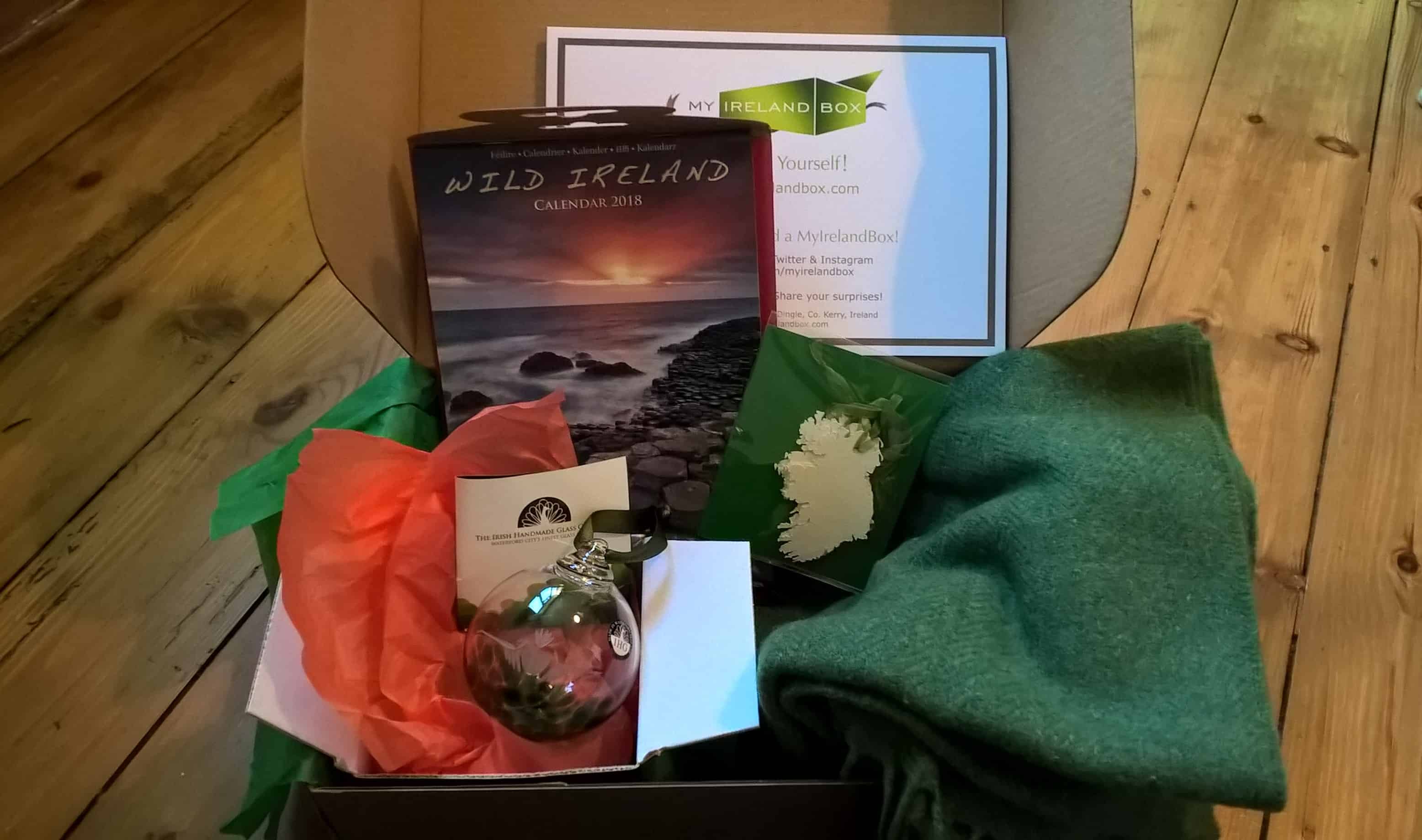 December's box is full of festive designs from Irish makers.
The box includes a note to subscribers which tells about each of the products in the box, as well as a bit of history about the makers and their inspiration. The notes are always heartfelt, adding a nice personal touch to the box. I really appreciate that the My Ireland Box includes lots of information about its contents – it shows the care that goes into selecting the products and it shows respect to the artists and producers who create them.
Now, let's look at the contents…
Foxford Woollen Mills, on the banks of the River Moy in County Mayo, was founded in 1892 by the Irish Sisters of Charity to provide work for local people. Today, the mill hosts master craftspeople producing pieces for sale all over the world. The My Ireland Box includes a lovely green lambswool scarf. This is an immaculately finished, high quality scarf.  It is thin and lightweight yet still really warm.
The Irish Handmade Glass Company was set up by a group of master craftsman after the closure of the Waterford Crystal factory in 2009 with an aim of keeping the craft of glassblowing and cutting alive in Waterford City. Visitors to the Company's home in the new 'Kite Design Studio' can watch glass masters create works of art in person.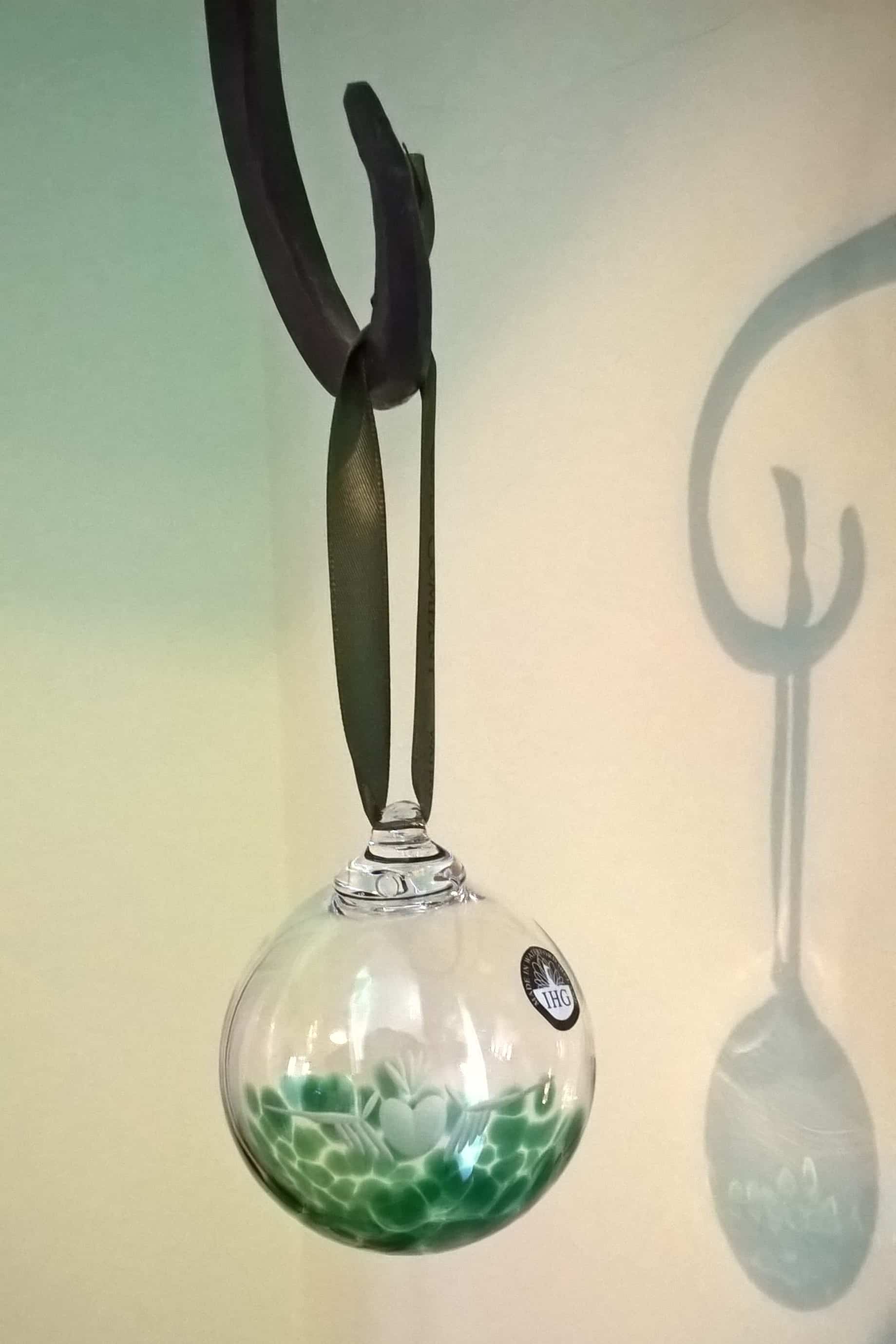 The box includes an Irish Handmade Glass Company bauble with hand-etched Claddagh symbol and emerald green colouring at the base. This is a beautiful and sturdy bauble and a perfect addition to my Christmas tree.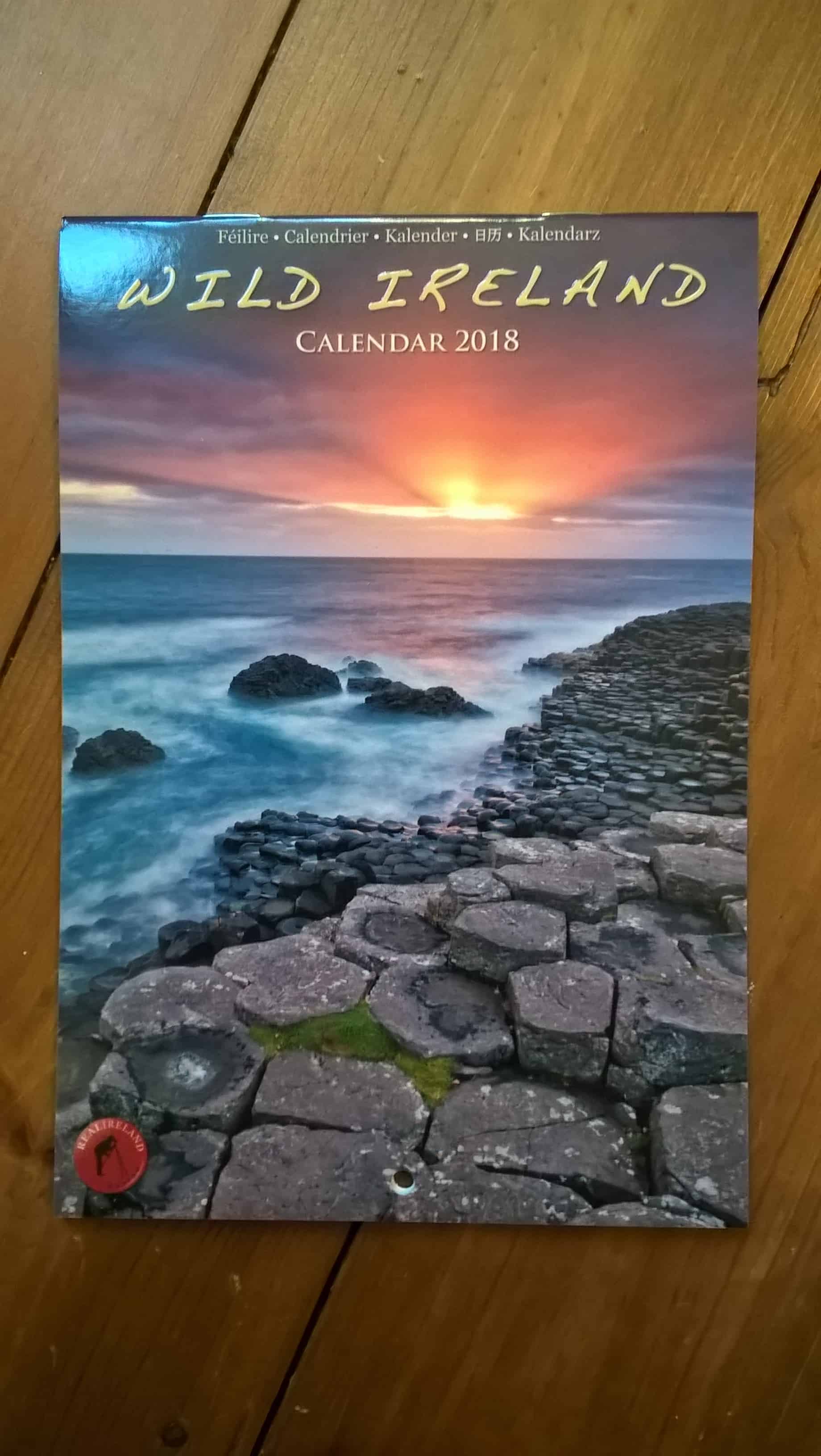 The Wild Ireland Calendar 2018 features stunning images of the Irish landscape by photographer Liam Blake.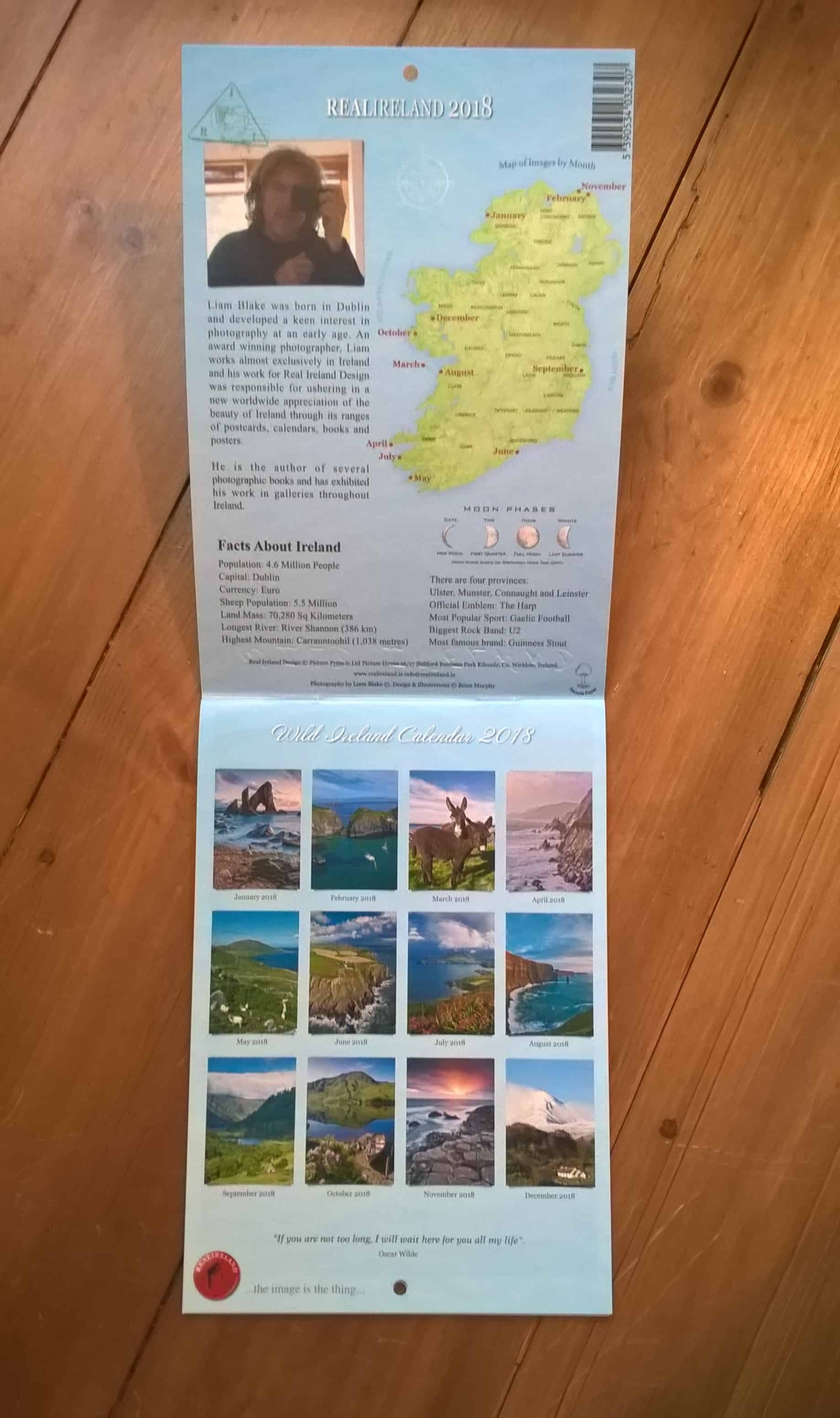 The calendar is produced by Real Ireland Design, based in County Wicklow.  As far as calendars featuring gorgeous and awe-inspiring landscapes go, this is pretty much tops!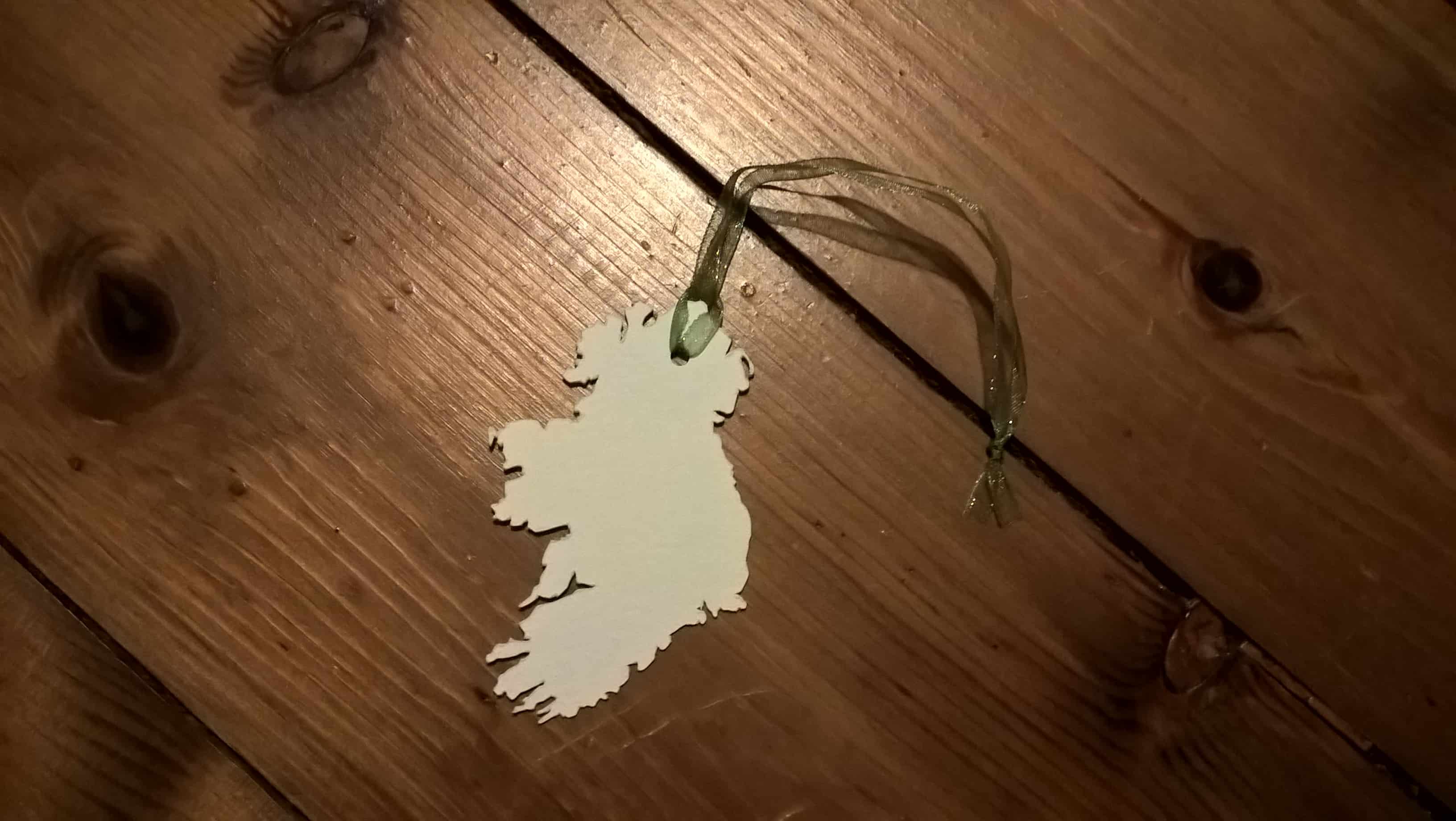 Finally, the box includes Ireland shaped gift tags made by Claire Kamber of County Dublin, a trained map maker and crafter who uses modern paper cutting techniques in her Irish-themed crafts. Ideal for Christmas gift giving!
This was another great My Ireland Box. I especially love the scarf and bauble – both are so beautiful and perfect for the festive season.
What do you think of this month's My Ireland Box?