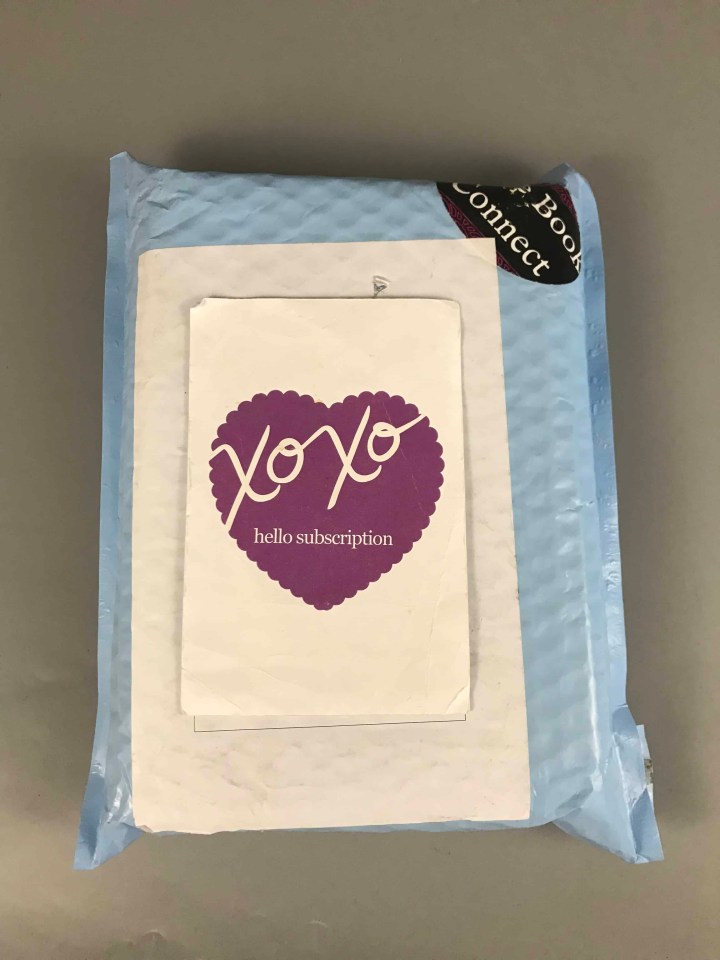 Indie Book Connect is a subscription box for the reader who walks into Barnes and Noble and feels like they have read it all. It will introduce you to a wonderful world of independent authors and all of the books that you have been missing out on. Every month, you can expect to receive two new fiction books from two separate authors. All of the books come autographed and the box also includes a unique bookmark from an indie artist.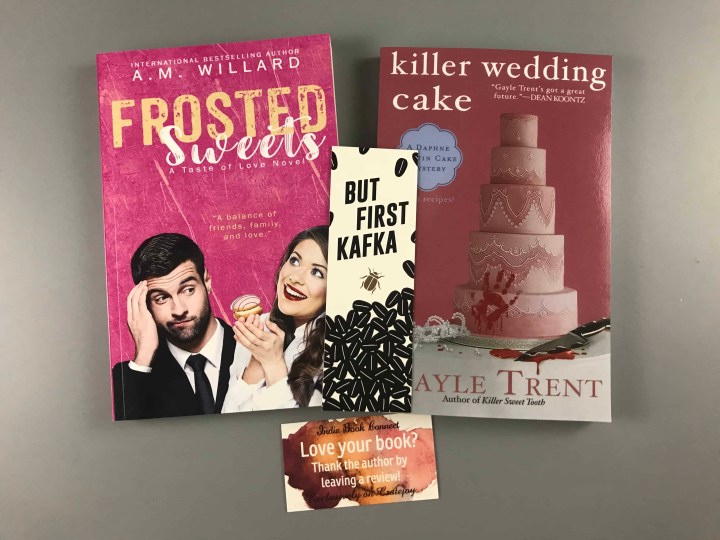 DEAL: Get 5% off every box for life! Use coupon code HELLO.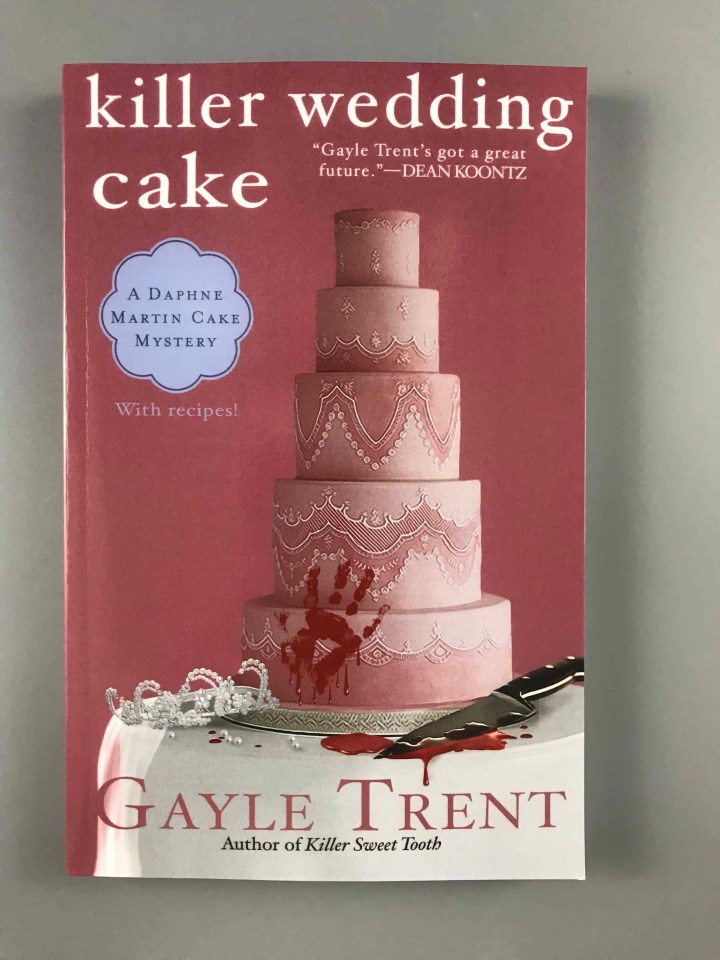 Killer Wedding Cake: A Daphne Martin Cake Mystery by Gayle Trent ($9.99)
Daphne Martin's wedding to Ben Jacobs is only a couple of weeks away. An award-winning cake decorator, Daphne is busy designing their wedding cake. Her twin nephew and niece, Lucas and Leslie, are excited about being in the wedding party. And Daphne's brother-in-law Jason is planning a bachelor party for Ben. Everything is going beautifully until Daphne's ex-husband Todd shows up. Just released from prison after serving a sentence based on his shooting a gun at Daphne, Todd comes to Brea Ridge to profess his undying love for her.

Despite Daphne's attempts to make Todd leave town, he insists on hanging around to reconnect with people he used to know. When he's found murdered, Daphne finds herself at the center of the investigation. Now she must track down Todd's killer before she becomes the next victim. Can she still make it to the church on time?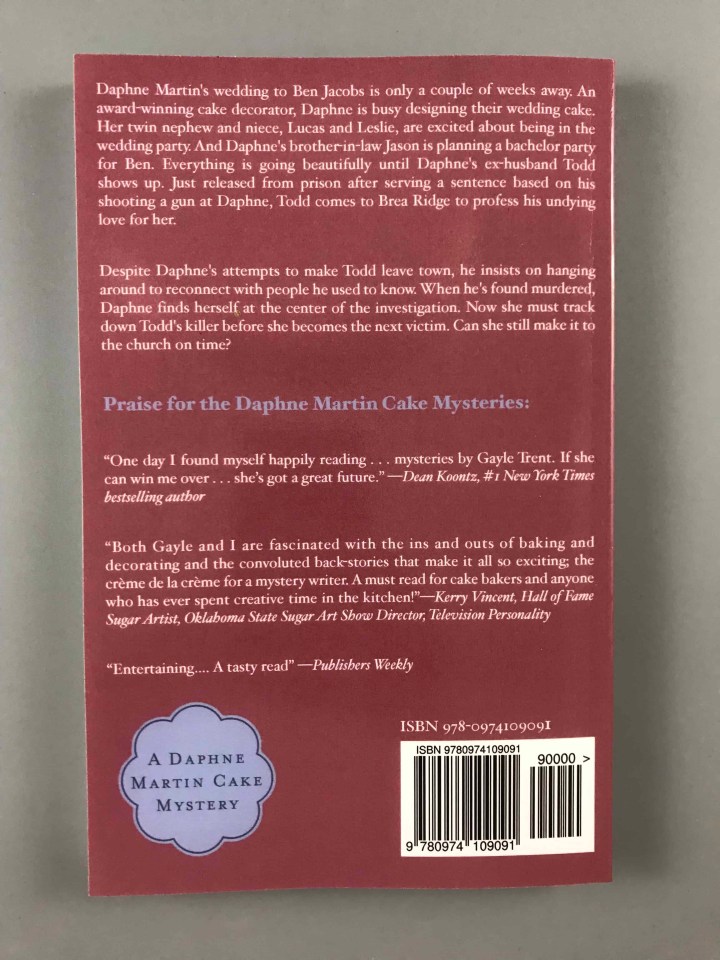 This sounds like a cookie cutter series in the best kind of way, easy to read in a day and entertaining. The most exciting feature in my opinion is the recipe in the back of the book. Once I'm hungry from reading about Daphne Martin's wedding cake I can make my own cake to satisfy my baking and sweet tooth needs. I personally call that marvelous.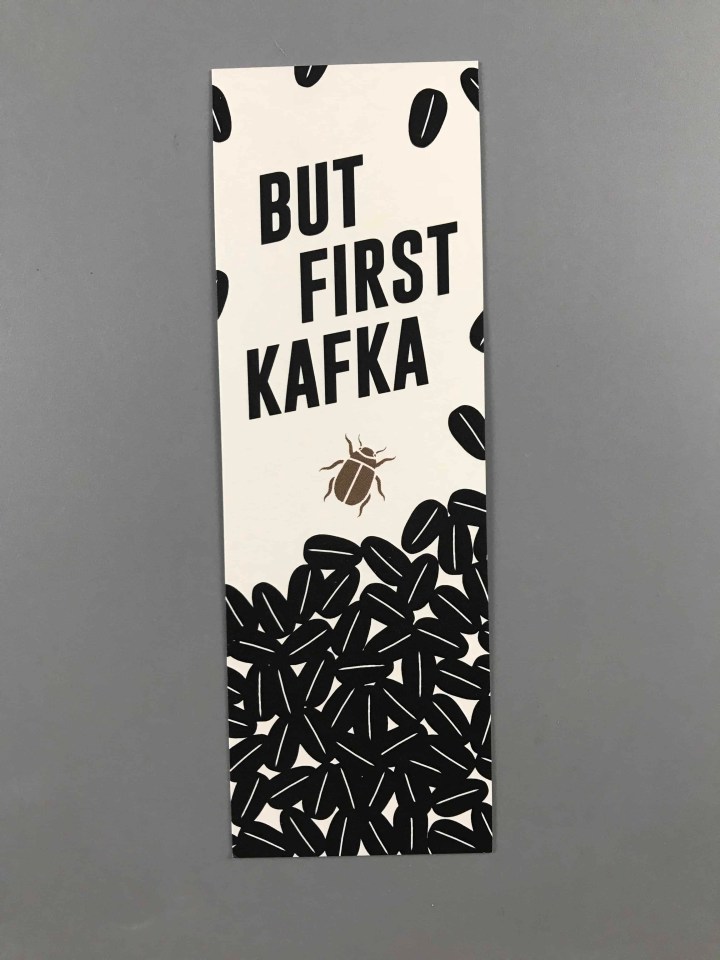 But First Kafka bookmark from www.obviousstate.com. This is the perfect site to find beautiful bookish gifts for every bibliophile and art lover on your list.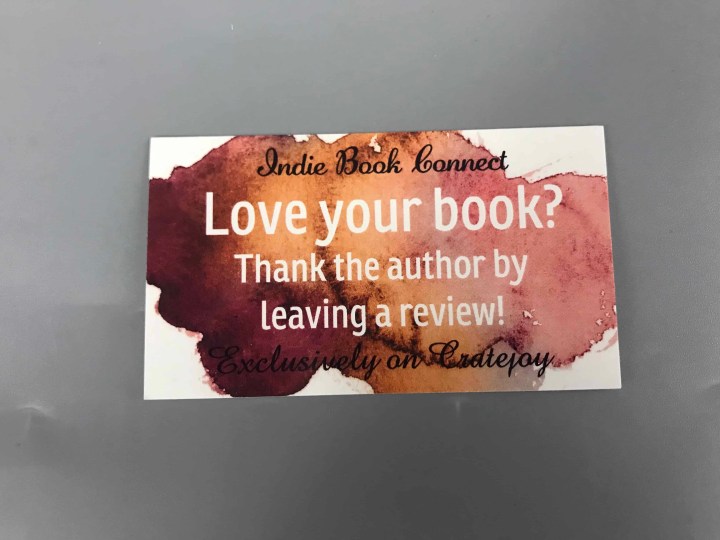 A reminder to leave a review as a way of thanking the author!
Frosted Sweets A Taste of Love Novel by A.M. Willard (12.99)
Bestselling Title – Frosted Sweets a contemporary romantic comedy.

Morgan Lewis, a hopeless romantic and the bubbly owner of the Polka Dot Bakery, couldn't wait to wed the man of her dreams. Feeling giddy as she walks through the park carrying her beautiful wedding dress over her shoulder, she sees a sight no soon-to-be bride should ever see. In that moment, the wedding of her dreams becomes a story fit for a gossip magazine. As tears stream down her face, she wonders who to cancel first; the church or the caterer.

Insert Jayden Rivers whose career in production has him relocated to Atlanta. His mother always said it would take a special woman to lure him away from his work, but he felt like someone sucker punched him when he saw her… the sweet smelling goddess carrying a wedding dress through the park. Will Jayden be able to set the camera aside and restore Morgan's faith in love?

Frosted Sweets brings women a pinch of contemporary romance, a dash of romantic comedy, and a sprinkle of chick lit in one delicious treat.
I can't wait to read this romantic chick lit comedy! Normally I'm not a love story fan but this sounds very cute and like a book I could knock out within a few hours. Not to mention the holidays always put me in a good mood that wants to spend hours reading by the tree. I am also excited to see it's the first book in the series, so if I like it I will be able to continue with the series until they run out or I get bored.
It's so exciting to find new authors and to have books signed by them is even more exciting. I love that there is no unnecessary packaging and that the focus is on the books. I'm very excited to put the thriller genre on a shelf for the holiday season and get wrapped up in some sweet tales. This month Indie Book Connect is asking me to step out of my box and enjoy another genre and I am happy to step up to the challenge.
What do you think of this month's book collection?