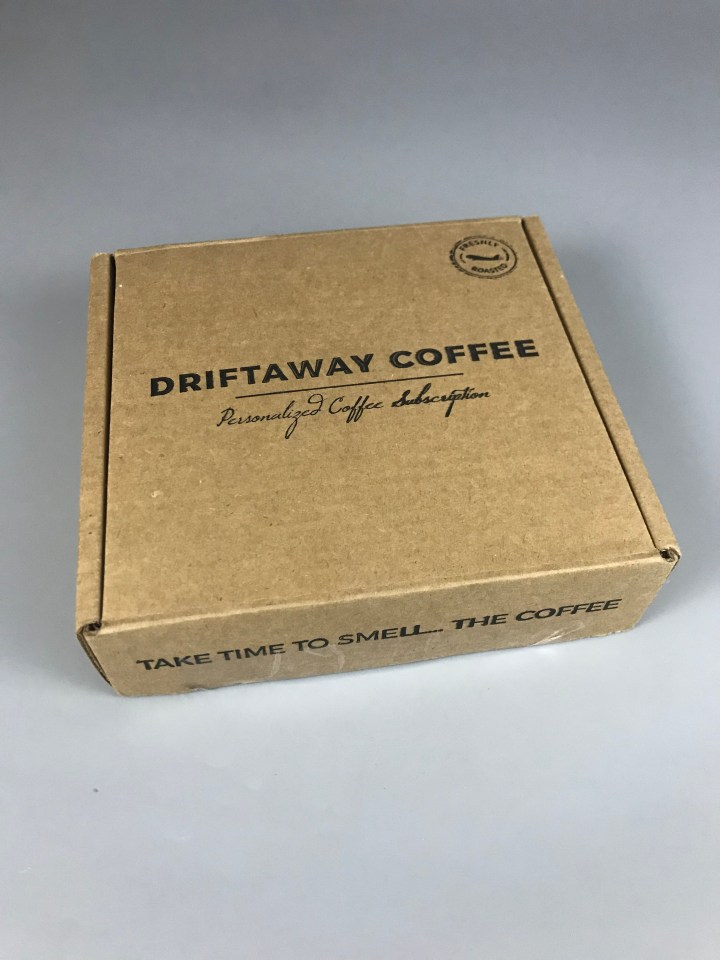 Driftaway Coffee delivers fresh whole bean coffee that works with any brewer, including espresso. Every shipment includes a coffee story, so subscribers will know their drink better. Orders placed by Thursday ship on Friday, unless you pick another shipping date. They give back to the community as well: 5 cents for every pound of coffee is donated to World Coffee Research for long term coffee sustainability.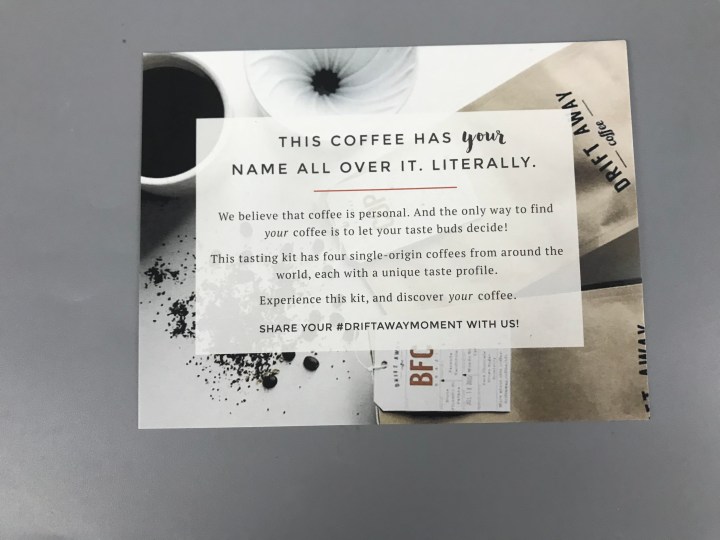 This coffee literally has my name on it! I received the tasting kit, it's four single-origin coffees from around the world, each with a unique taste profile.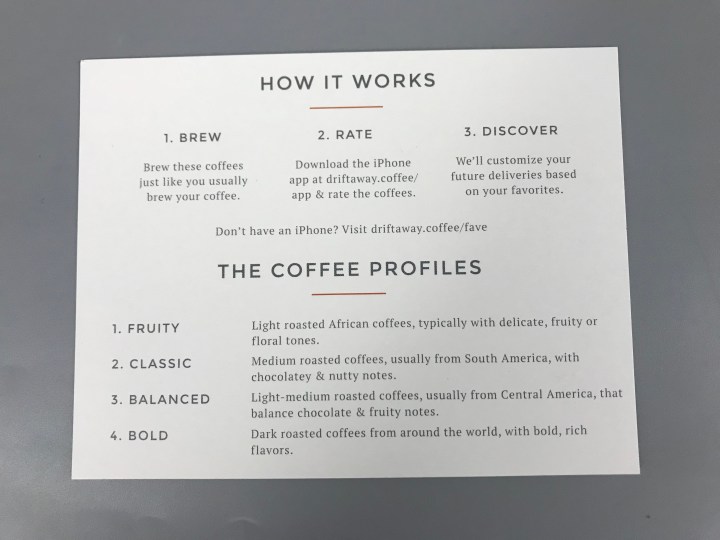 How it works, you create your own profile by rating coffees on the downloadable app! There is no better way to pick and choose and remember what you liked and didn't prefer.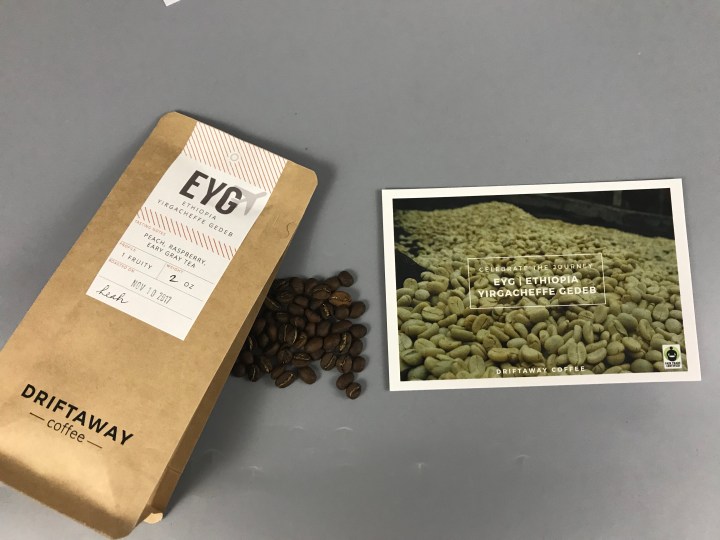 EYG from Ethiopia Yirgacheffe Gedeb. There is the story of the producer on the back of this card plus a little bit of trivia. I loved this light roast that is fruity with hints of peach and raspberry. This was almost a good as a cup of tea but smelled s much better.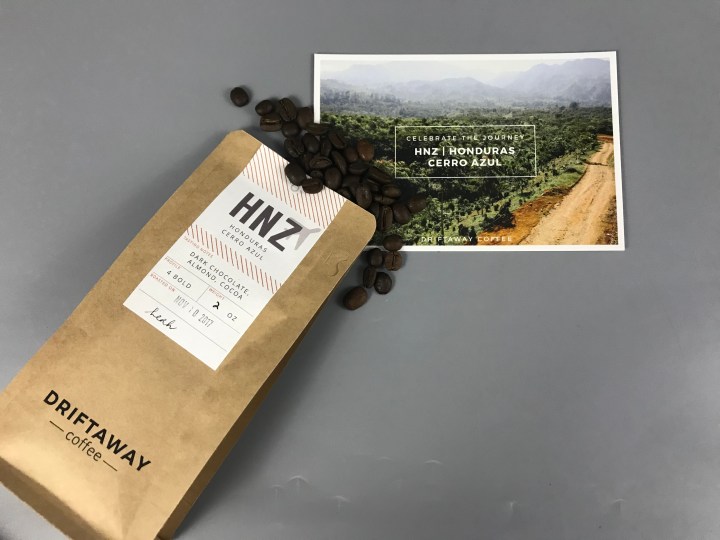 HNZ Honduras Cerro Azul. A dark rich roast with dark chocolate notes and cocoa. I added a bit of almond milk to help bring out the almond in this roast. I love this was produced by a vegetable cooperative that was able to expand into the coffee world, they help one another get their coffees to commercial markets. This really should be on every coffee drinkers radar.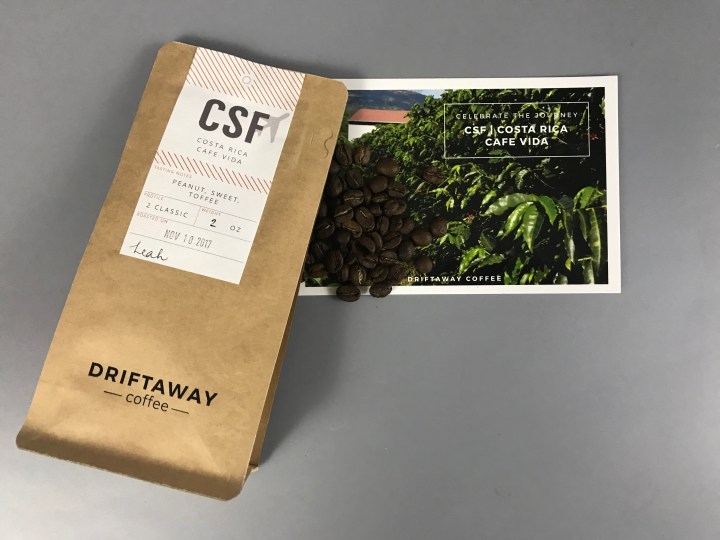 CSF Costa Rica Cafe Vida. This coffee comes from small farms in Tarrazu, apparently Tarrazu coffees are featured in the summer because they make excellent iced coffee. This blend form a classic coffee country is a true winner, sweet and nutty. It holds up to iced coffee and hot coffee too, I'm not sure which way I enjoyed it more.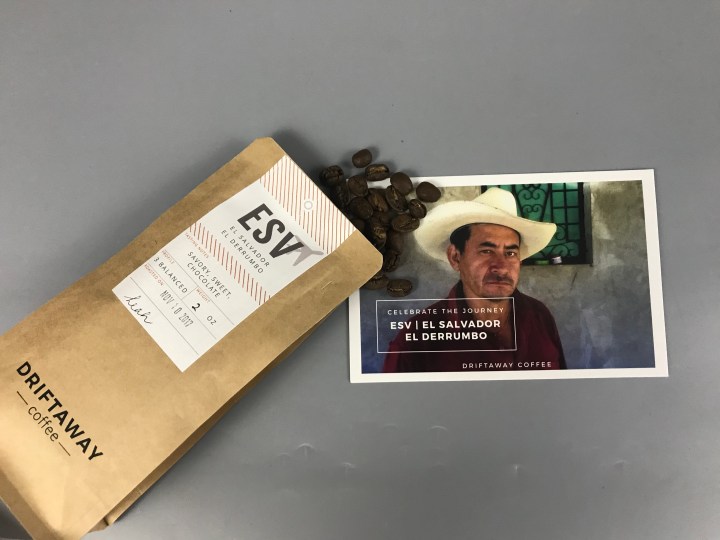 ESV El Salvador El Derrumbo. EL Derrumbo is owned and operated by Vincente Rafael Diaz. He is so committed to his coffee that he harvests twice increasing his operating expense just to bring me amazing beans. This blend is savory, sweet and chocolatey, it's awesome. THis might be my favorite selection of the month.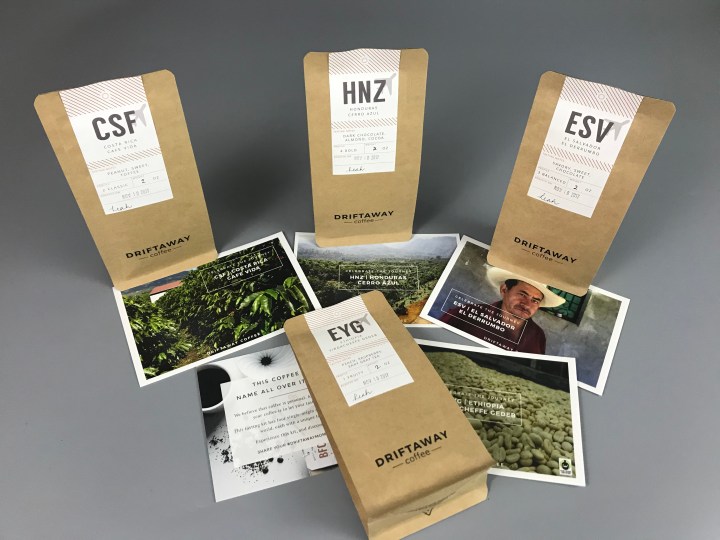 This was so much fun…I tasted great coffee and expanded my coffee knowledge. These little bags of coffee where perfect for two cups and a true appreciation for each blend. I would be sending this to my favorite coffee loving friends and family for the holidays and maybe a birhtday or too.
What do you think of this month's Driftaway Coffee box?
Visit Driftaway Coffee Cold Brew to subscribe or find out more!