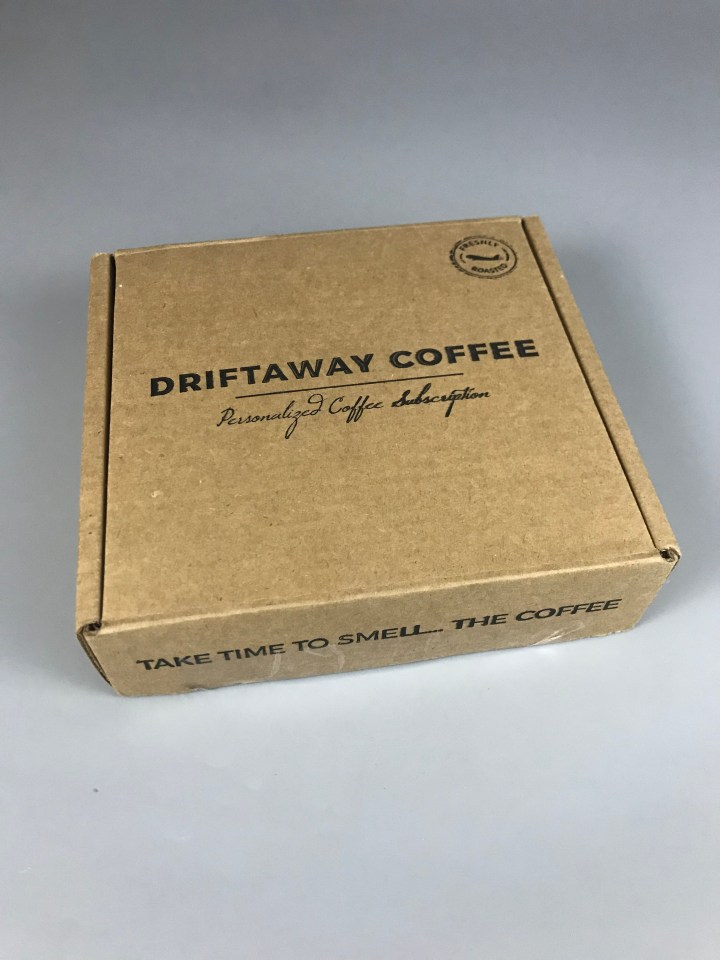 Driftaway Coffee delivers fresh whole bean coffee that works with any brewer, including espresso. Every shipment includes a coffee story, so subscribers will know their drink better. Orders placed by Thursday ship on Friday, unless you pick another shipping date. They give back to the community as well: 5 cents for every pound of coffee is donated to World Coffee Research for long term coffee sustainability.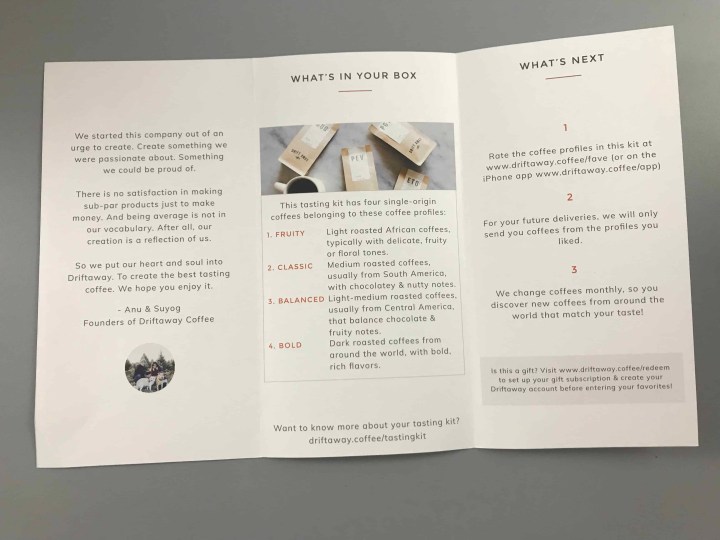 How it works, you create your own profile by rating coffees on the downloadable app! There is no better way to pick and choose and remember what you liked and didn't prefer.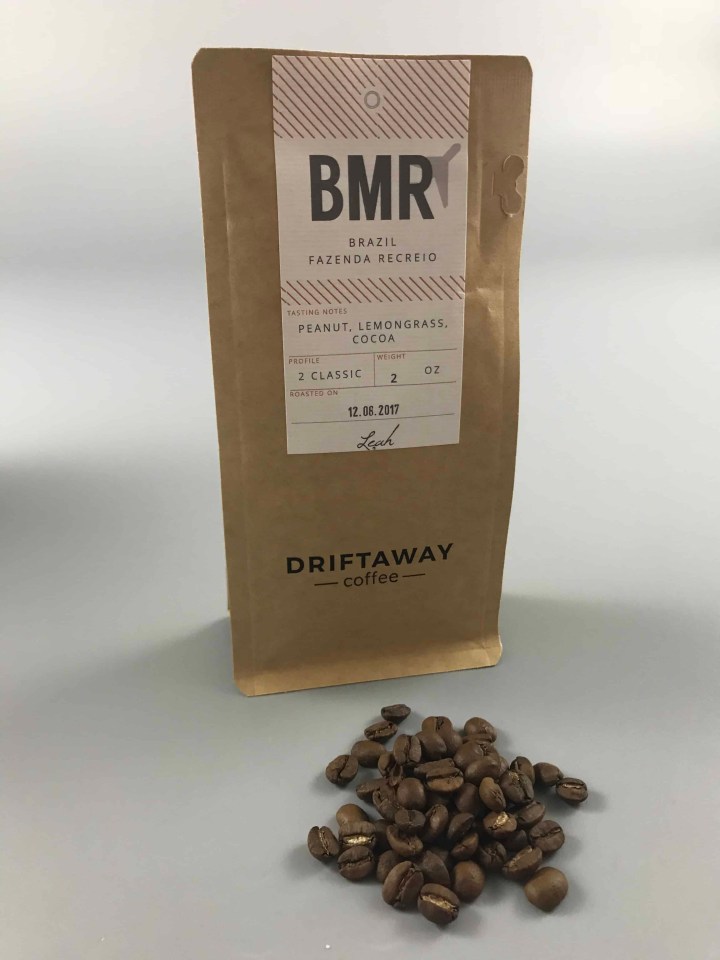 BMR by Brazil Fazenda Recreio. Unfortunately this is the only coffee that didn't come with a description card. I know nothing more about this coffee other than it's delicious, nutty with a hint of cocoa. I love that each bag has the roasted date and the profile, this one is classic which is probably why I like it so much.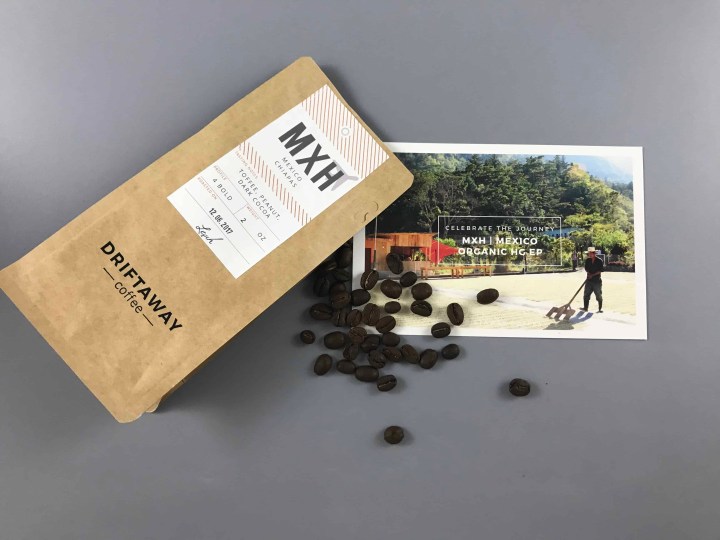 MXH Mexico Chiapas. All of the growers that contribute to this blend farm organically… that's a win for everyone! Farmers get to charge premium prices, the environment isn't contaminated and I get a more pure coffee. This darker a little more bold coffee has hints of dark cocoa and toffee. For me this is the perfect breakfast cup, I like a little bit of sweetness and then the nutty flavors that are highlighted by my almond milk.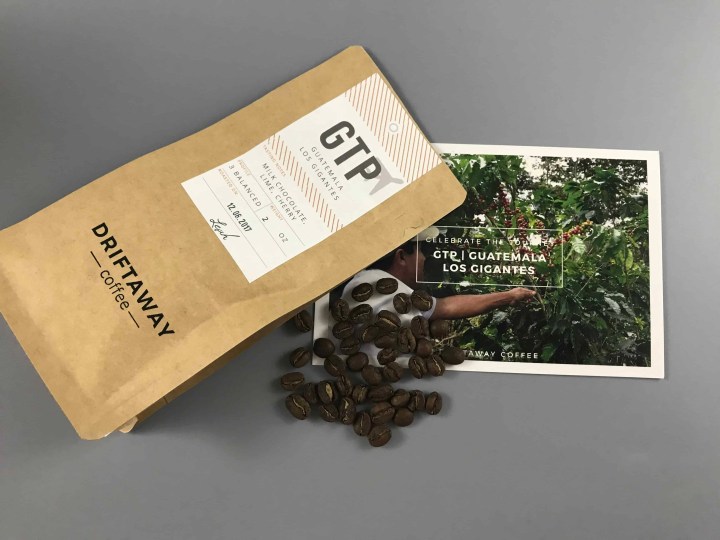 GTP Guatemala Los Gigantes. This coffee is grown in high elevations on steep mountainsides. The labor intensiveness of growing and havesting these beans command higher prices because the elevation creates premium lots. GTP is roasted to showcase its milk chocolate, lime and cherry origin characteristics while giving it a little body. The tasting notes in this coffee share the same items as some of my favorite wines, I can't wait to fall in love with this Guatemalan coffee. This is will be the first taste of anything I can remember from my home country, I think that's pretty amazing.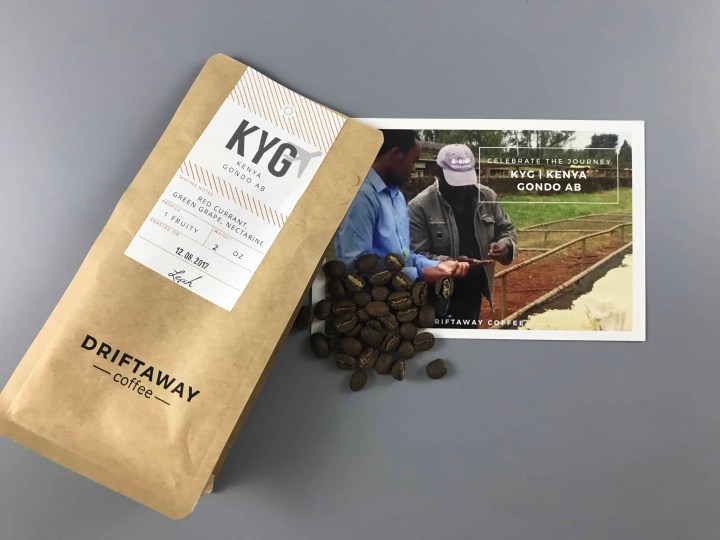 KYG Kenya Gondo AB. The New Kiriti Farmers Cooperative Society is a co-op consisting of 2,469 small-scale coffee farmers. This is the #1 Fruity Profile, which is a lighter roast bringing out the red currant, green grape and nectarine notes of this coffee. Fruity coffees mean iced coffee in my world, I love a glass of iced coffee with milk and honey… there isn't much better and this coffee has now set the par very high.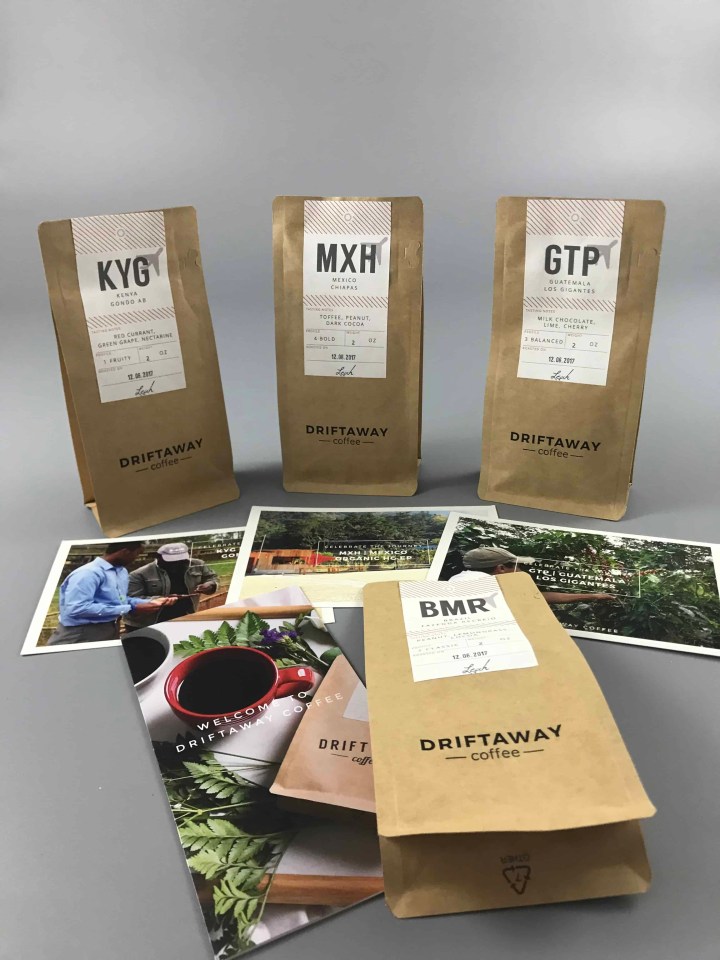 This was so much fun… I tasted great coffee and expanded my coffee knowledge. These little bags of coffee where perfect for two cups and a true appreciation for each blend. I love that there is information on each grower blend and they give you a push into becoming a true coffee aficionado. Driftaway Coffee would make a great gift for a coworker or close friend or even family.
What do you think of this month's Driftaway Coffee box?