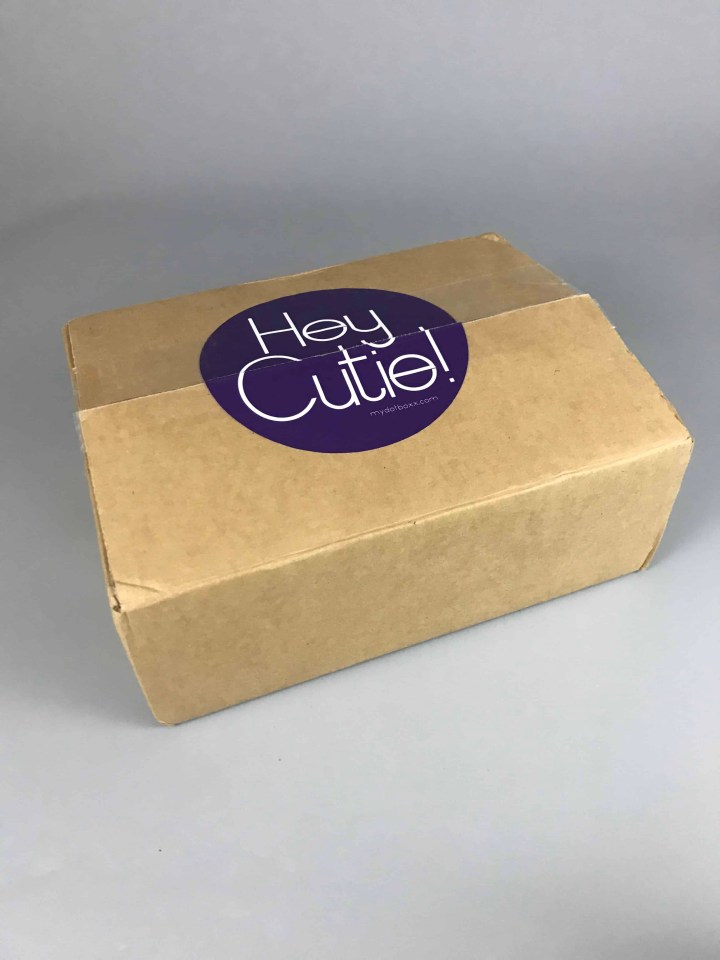 Dot Boxx is a period subscription box for ages 9+. They deliver period essentials to spoil yourself or a female you love. Each box includes up to 4 additional products including beauty, skincare, treats, and fun, trending accessories. They also offer customized boxes for tweens and adults.
There doesn't seem to be a theme this month but I think there is always the theme of spoiling yourself.
DEAL: Save 20% off your first box! Use coupon code HELLOSUB.
Beyond BodiHeat Pain Wrap. These are the best hidden secret ever to combat menstrual cramps, I swear by these wraps and so does my daughter. A full eight hours of soothing pain relief, these are amazing!
Organicare Unicorn Whipped Soap & Body Butter. Scented with a blend of pink sugar, vanilla, raspberry lilac, blackberry and bubble gum, this sweet pair fits perfectly into your daily routine. Made with 100% pure shea butter and vitamin E this body butter will leave your skin silky soft. The whipped soap also doubles as a shaving cream. A little goes a long way to making your skin feel fantastic. I will say that the scent is a little immature for me but this is a teen box, the quality of these products very much out weights the scent factor in my opinion. I will be looking at the other products by Oragnicare, this was a winner in my book.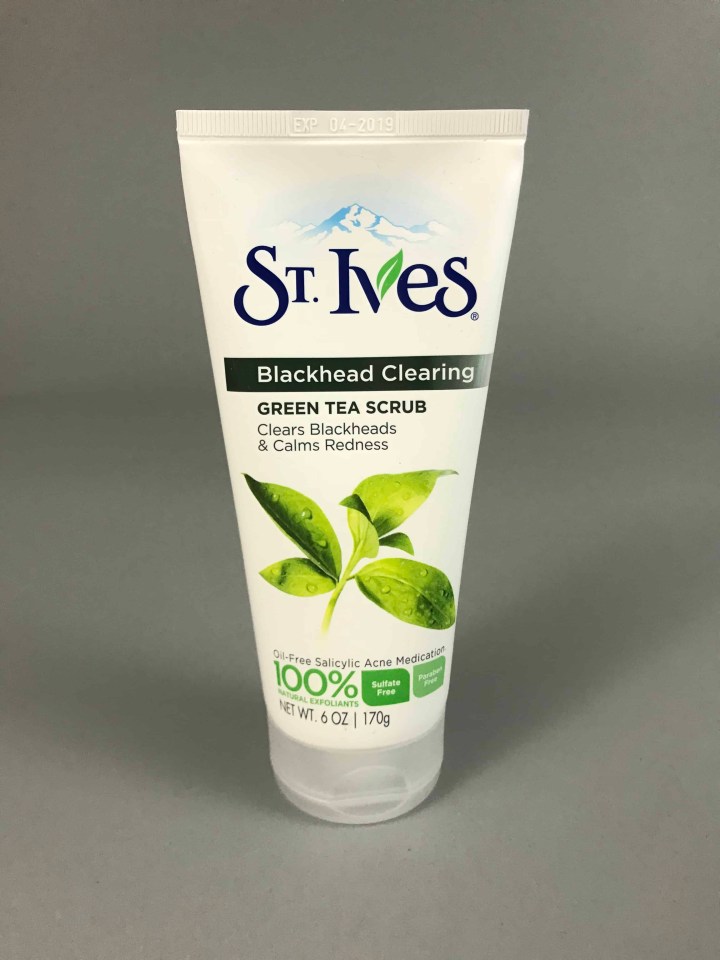 St. Ives Green Tea Blackhead Clearing Scrub. Green tea is known for effectively treating and preventing blackheads. The other black head fighting ingredients are olice oil leaf extract, antioxidants and minerals to exfoliate and target blackheads. I love the clean scent that comes with green tea, this was the perfect blend of grainy and cleansing, I can't wait to see the lasting effects of this scrub. Pretty sure it will be sitting on my shelves as part of my daily facial routine.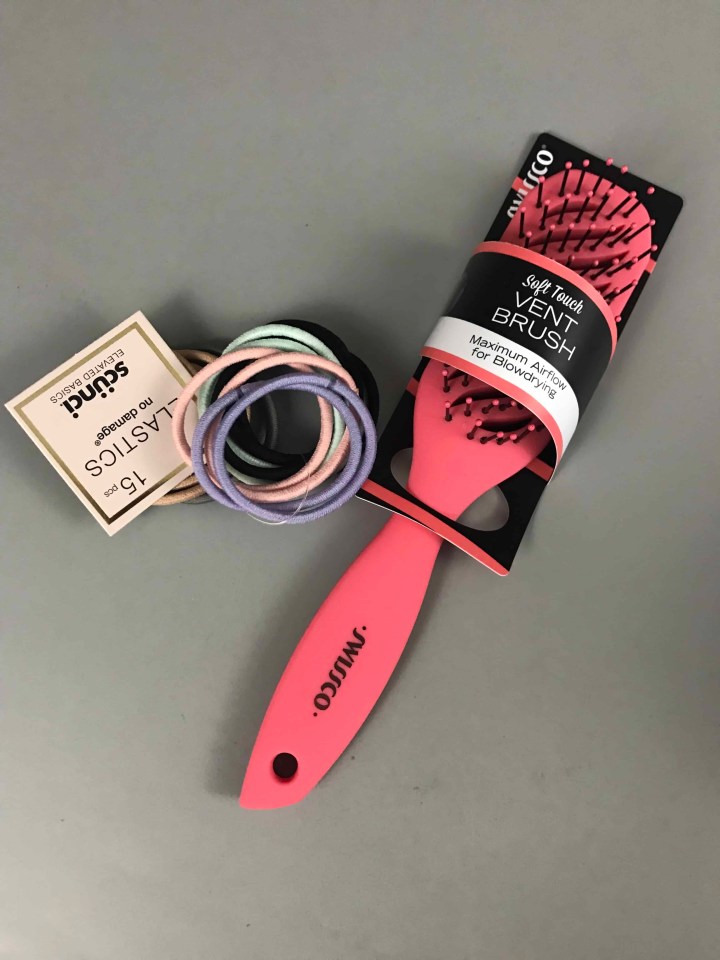 Swissco Vent Brush with Hair Ties. I am in love with this brush, it makes detangling my curls super easy. I will be getting a few more as stocking stuffers for all the ladies on my shopping list. It really does make getting the perfect style just right.
Krusteaz Triple Chocolate Chunk Cookie Mix. Holy yum! We made these right away into cookie bars. I will be buying this brand again… they were super easy and called for only ingredients we always have on hand. Next time I'm thinking ice cream with hot cookies, this combination keeps the mood swings at bay.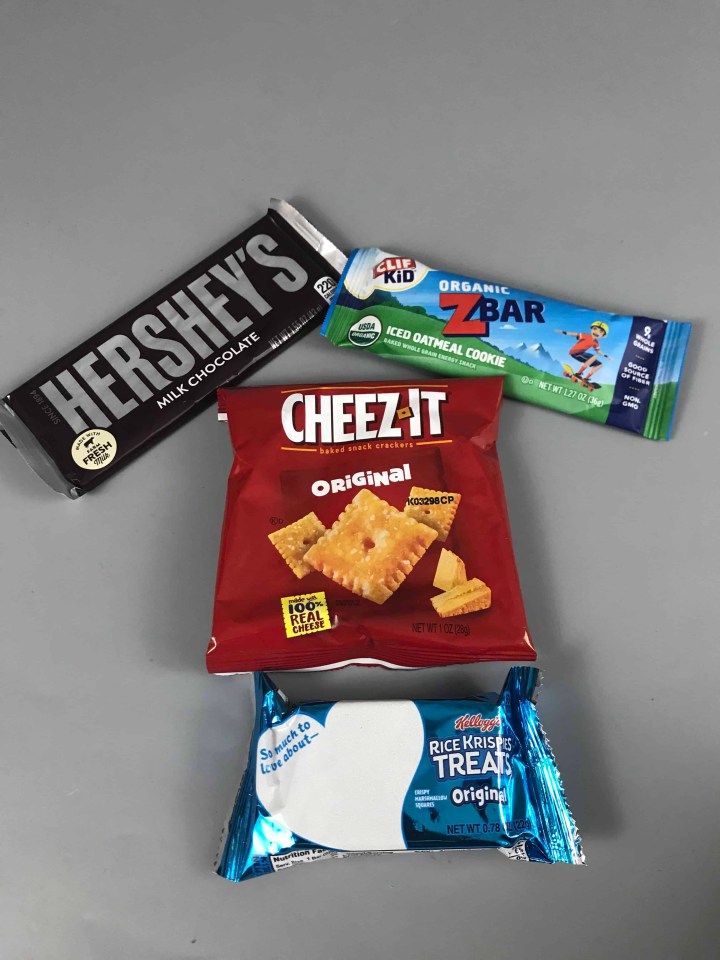 Snacks! Rice Krispie Treat, Hershey's Chocolate bar, Z Bar and Cheez-Its, in my opinion there aren't many better snacks. I was happy that I've had each and every one of these treats and they are delicious in their own way. I was nice enough to share everything except the Hershey's, that's my all time favorite candy.
Nature's Bees Cocoa Butter Mango Butter Lip Balm. I love getting lip balms, because nothing is less attractive than chapped lips. Now I haven't gotten to use this brand so I will have to reserve all judgement until that time, but I do like how I think it's going to smell. It's the little things in the subscriptions that keep me asking for more.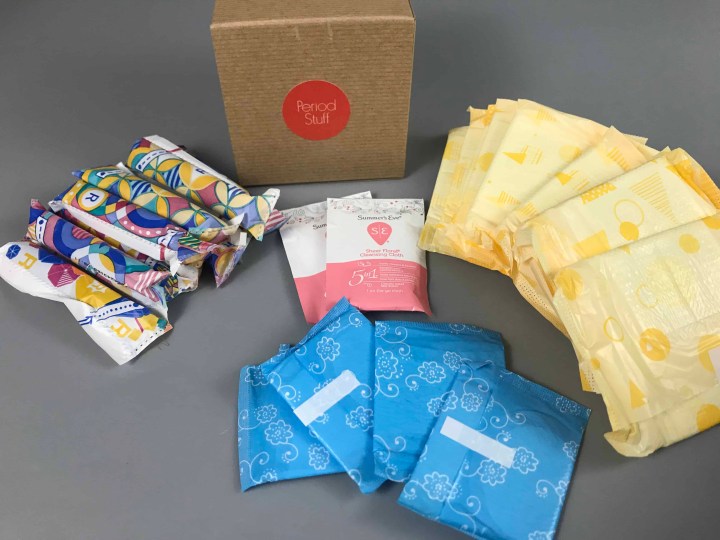 Period Stuff. I love that this box of necessities is packaged together and takes nothing away from all the pampering goodies. Pads, tampons, panty liners and cleansing wipes… everything I need without going to the store. Does it get much better than this, I think not. I love that the brands Hey Cutie from Teen Boxx sends are trusted and the creme de la creme of women's products.
Hey Cutie is a wonderful box for teens and women alike. I love that it's more about pampering oneself than it is about having a week of cramps and mood swings. The products that were brought to my door this month are not only fun but one hundred percent practical.  My favorite item was the St. Ives Green Tea Blackhead Clearing Scrub. Just because I'm not in my teens any longer doesn't mean my skin doesn't need some help from time to time. I would recommend sending this to a special teen for a pleasant monthly surprise.
What do you think of this month's Dot Boxx? Let us know in the comments!