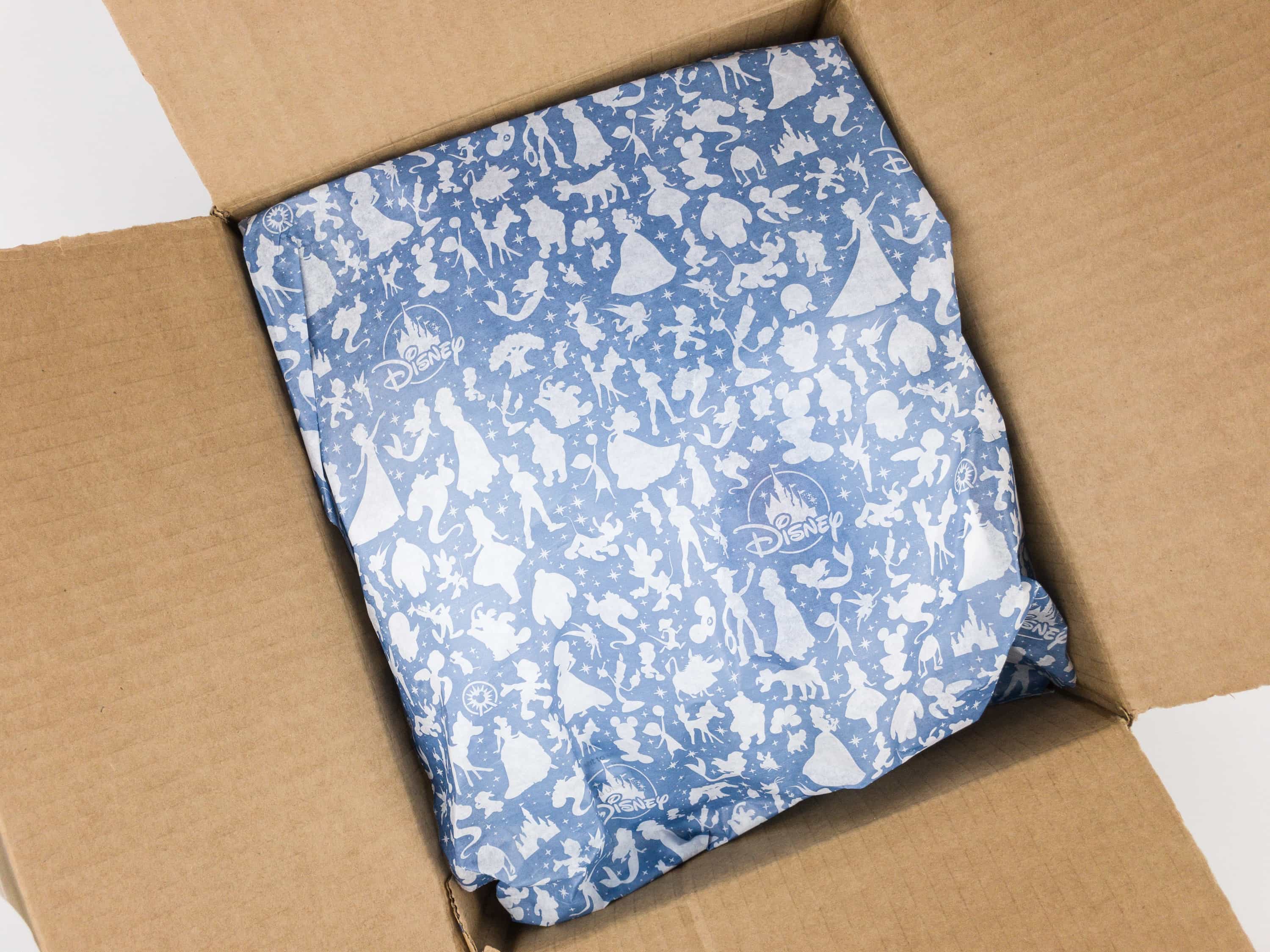 Disney Store has imagineered another Disney subscription – the 30th Anniversary Snowglobe Ornament Subscription! Every box comes with the latest, fully-sculptured snowglobe, featuring your favorite Disney characters, for $19.99.
UPDATE:  You can now order subscriptions via mobile devices now. The new layout allows you to do so.
This subscription commemorates the Disney Store's 30th Anniversary!
This ornament features Disney's most famous icon, none other than Mickey Mouse!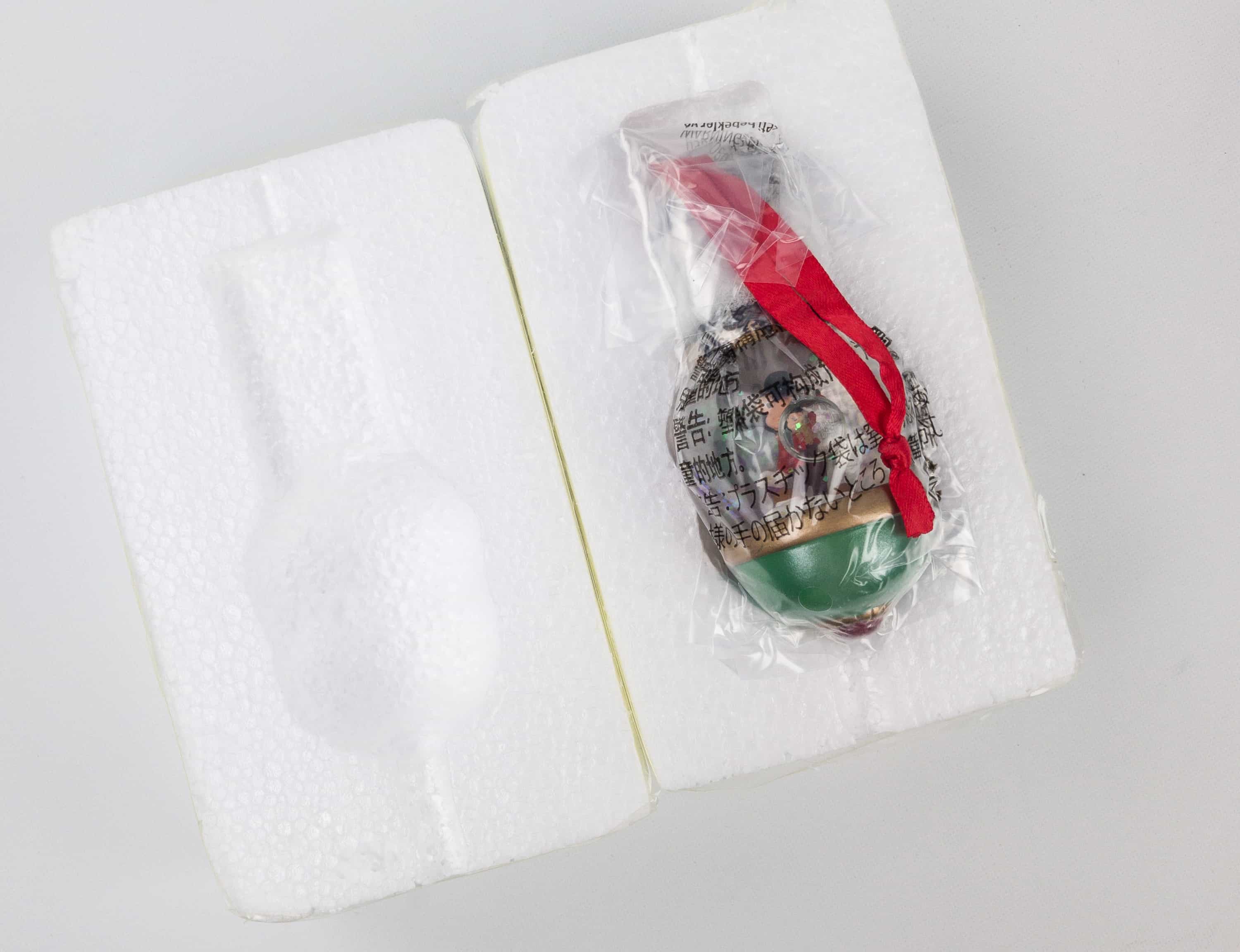 Like the Park Pack – Holiday Edition subscription, (which just ended!) the boxes are custom-designed to hold the ornaments.
These ornaments are inspired by the Sketchbook Ornament collection and are designed to capture magical moments with immaculate detail!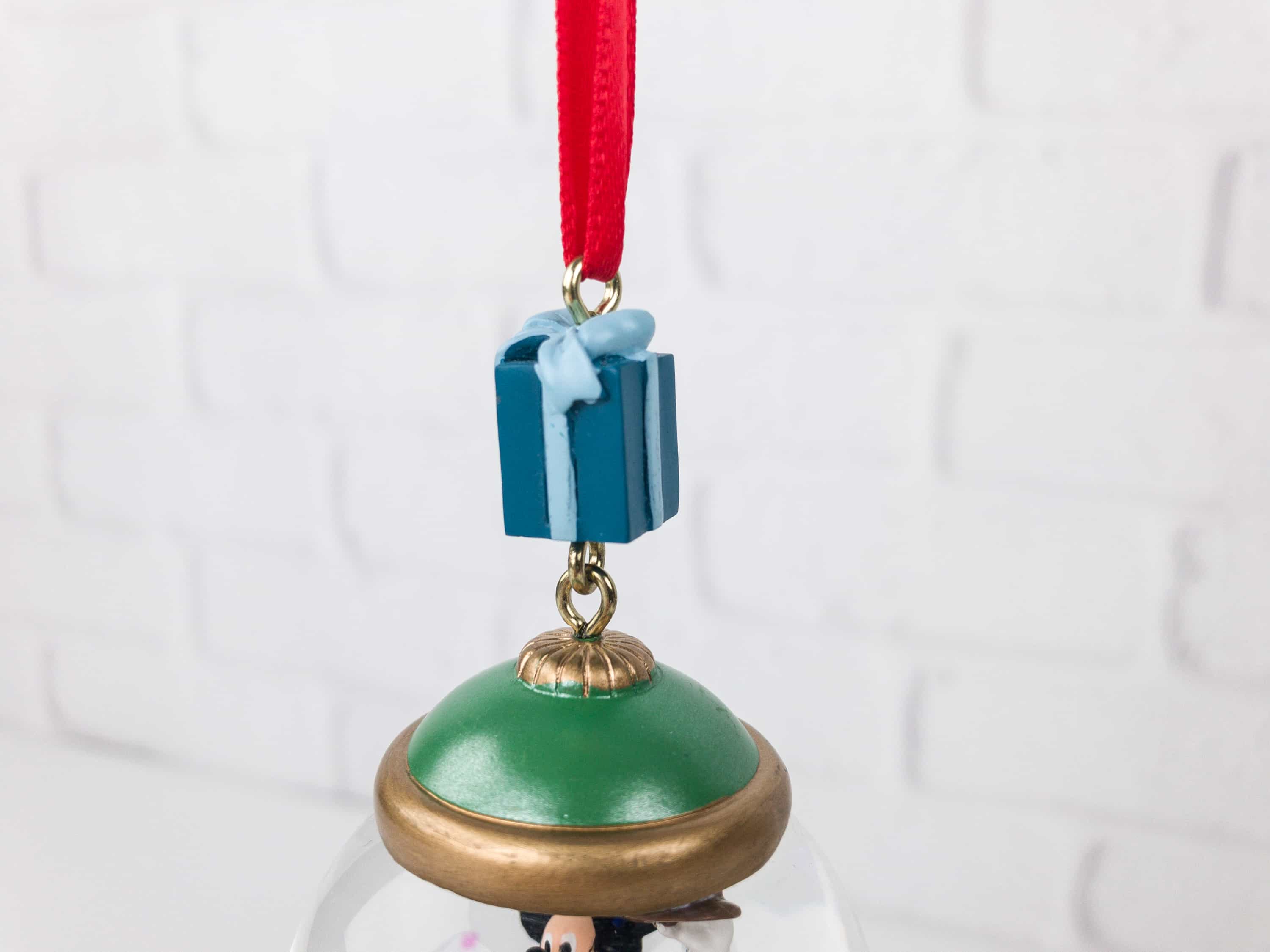 The charm on top of the ornament is a Holiday gift box. I guess Mickey is ready for gift-giving!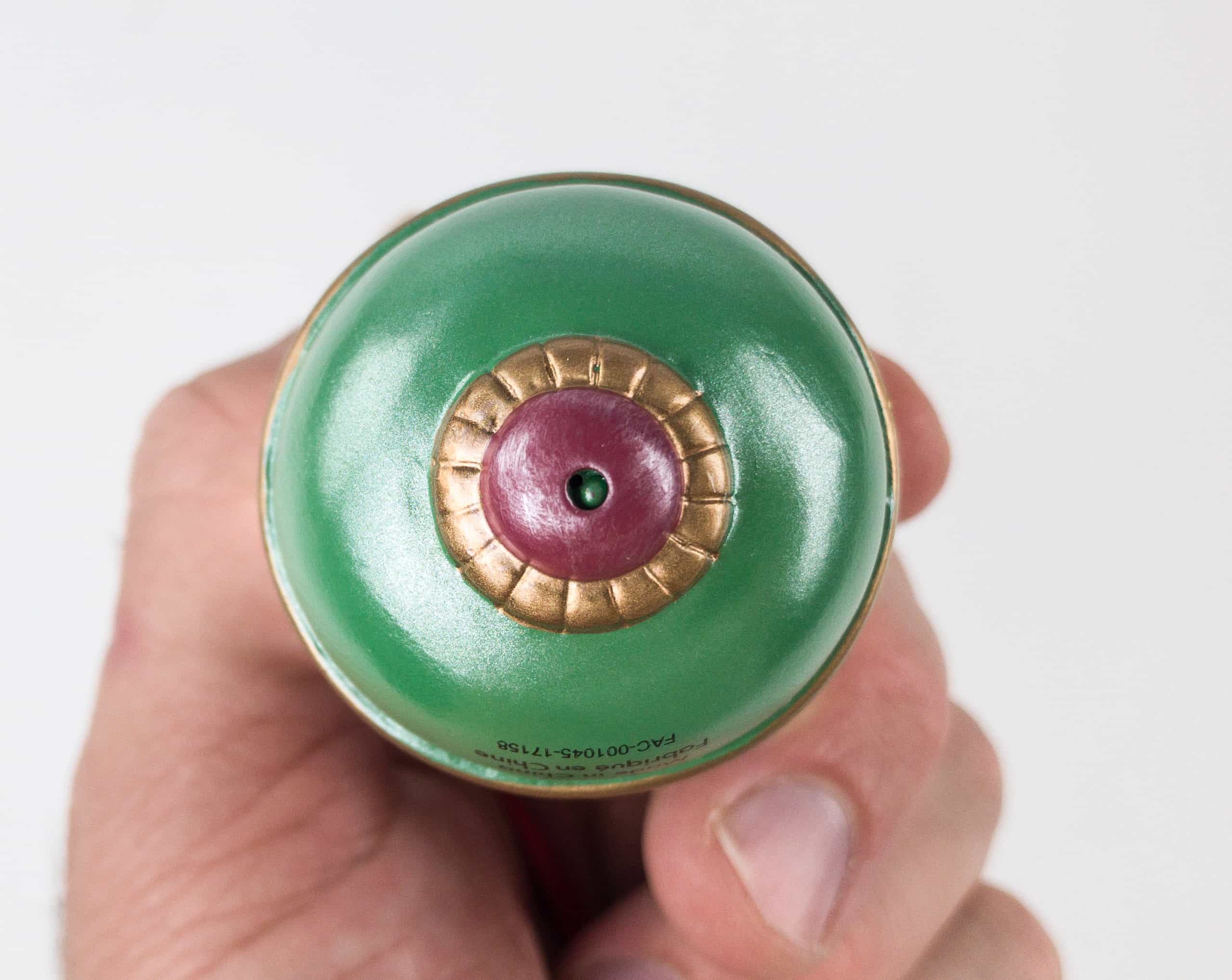 All sides of the ornament is decorative, even the bottom.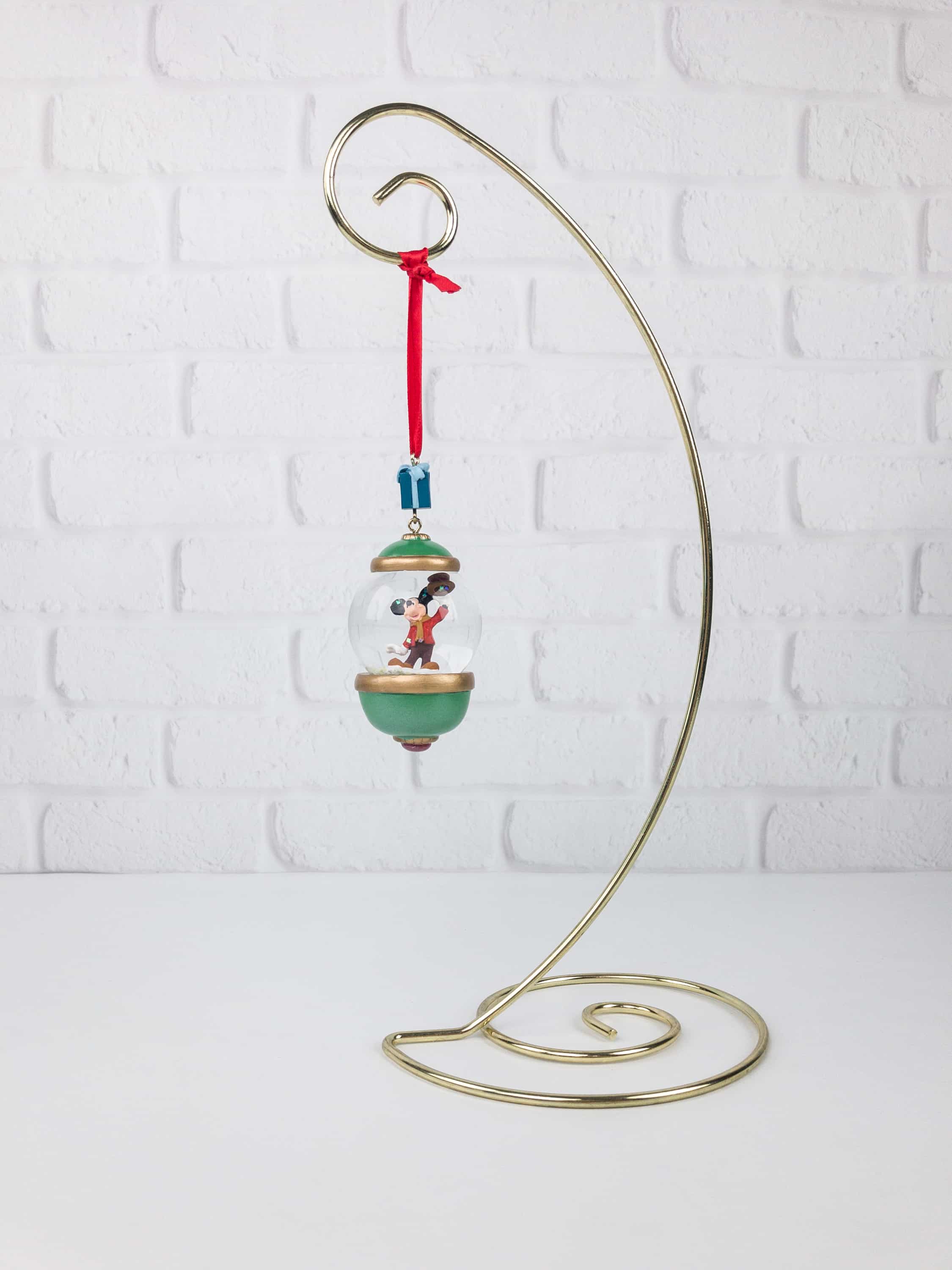 The ornament won't stand on its own, but you could use an ornament stand to display it.
We use a stand to see how the ornament hangs. Though clearly ideal for Christmas trees, the snowglobe ornaments aren't explicitly Holiday decorations, so they could also be displayed on stands, ceiling or shelf hooks, or racks year-round. This Mickey ornament will look great on a Christmas tree or just display it in any corner or anywhere in the house, it'll still look magical!
Although FYI – please choose a well weighted tree. Ours knocked over and we lost the Snow White snowglobe. SAD!
Here's a closer look at our beloved Mickey Mouse! He's holding a hat, while wearing a red jacket paired with brown pants and a brown scarf.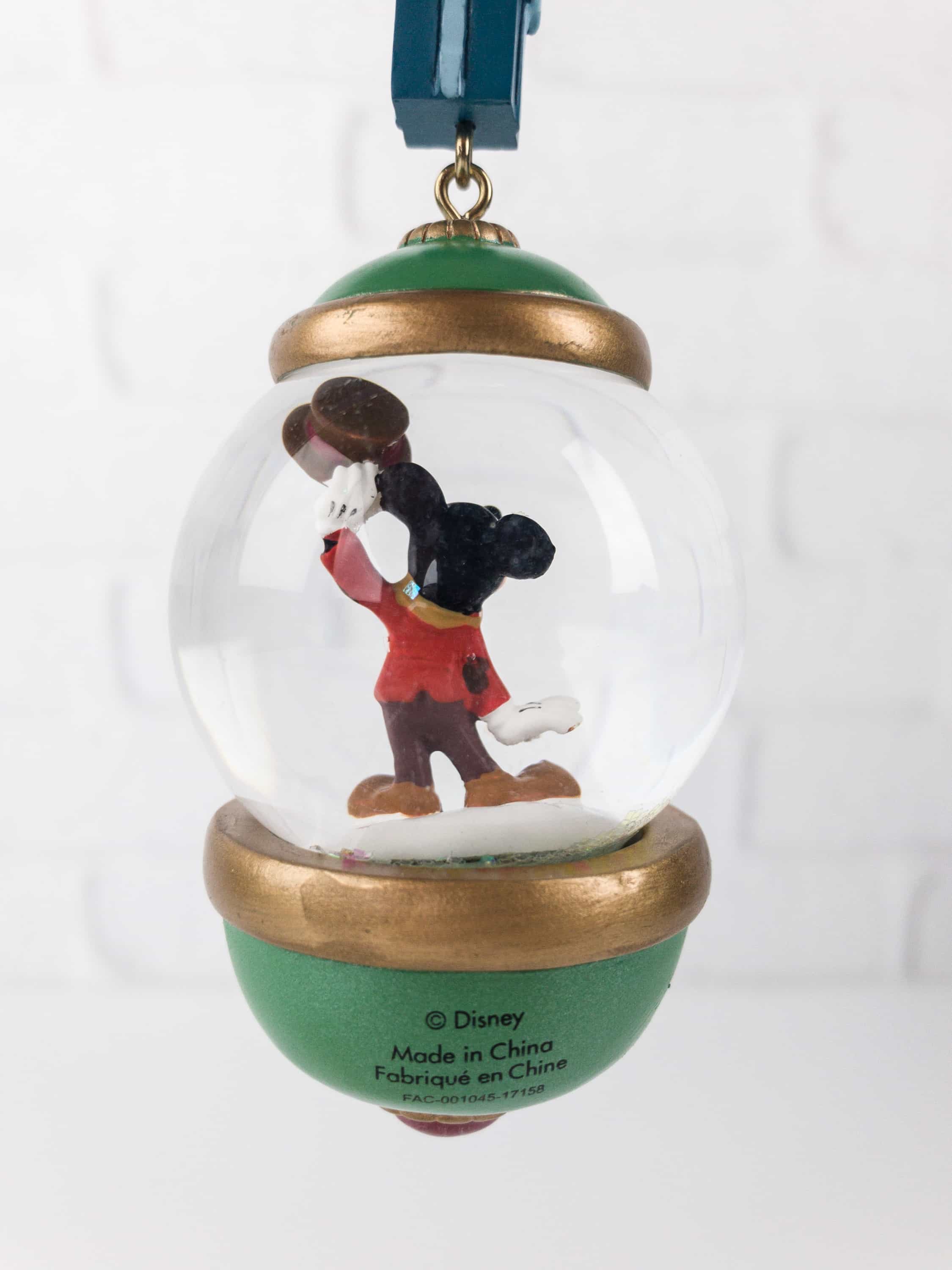 Even from the back, there's no doubt it's Mickey. Look at his iconic white gloves and pair of ears!
If you shake or turn it over a couple times, it becomes so sparkly! This snow globe really gives us a warm and merry feeling for the coming Holidays, an awesome magic that only Mickey Mouse can bring and we love it!
This month's featured ornament is a must-have for all the Disney fans and collectors, as it features the most iconic Disney character of all. I think this monthly subscription is priced just right, and is a better value proposition than any of the other official Disney subscriptions (except of course for Tsum Tsum). The ornament is cute, collectible, and the subscription basically promises to include the most magical Disney moments. I am happy with what I've got from this subscription! And I just can't wait to show this off!
What do you think of the Disney Store 30th Anniversary Snowglobe Ornament Subscription?