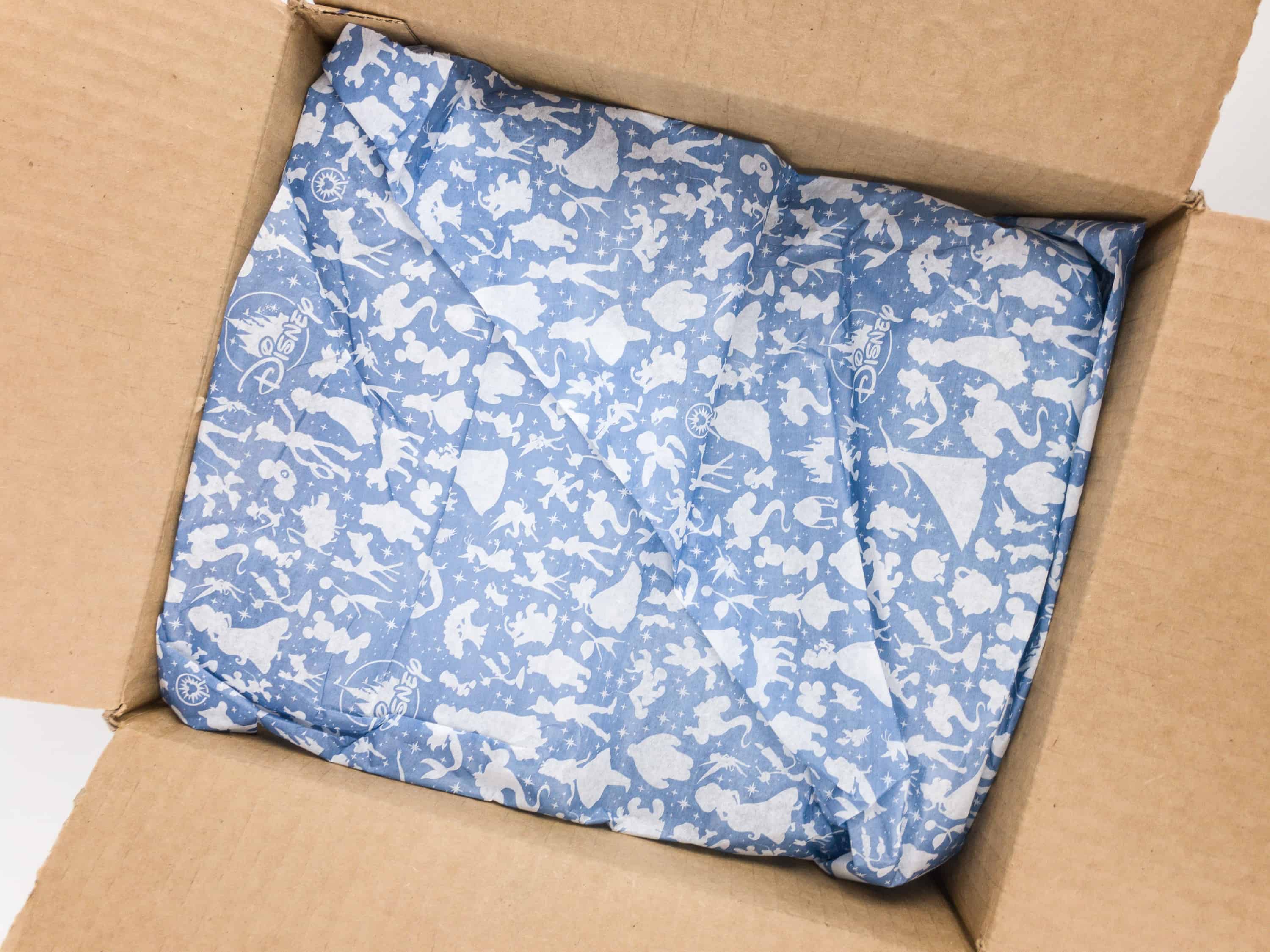 Disney Park Pack: Pin Edition 3.0 is a monthly limited edition enamel pin subscription from shopDisney. Every month in this subscription you'll receive three hand-picked, blind-boxed Limited Edition Disney Pins from Parks Attractions, Star Wars, Marvel, and more.
The 2.0 version has been canceled.
With the Pin Trading Edition 3.0 each pin is a Limited Edition of 500 and each monthly box of three pins will all be themed together!
Here are the Park Pack 3.0 pins for December!
There is no information card for this box, and I always wish they'd included a curator's note – maybe with names for these pins and perhaps a matching exclusive postcard or a free lithograph like Disney Movie Club.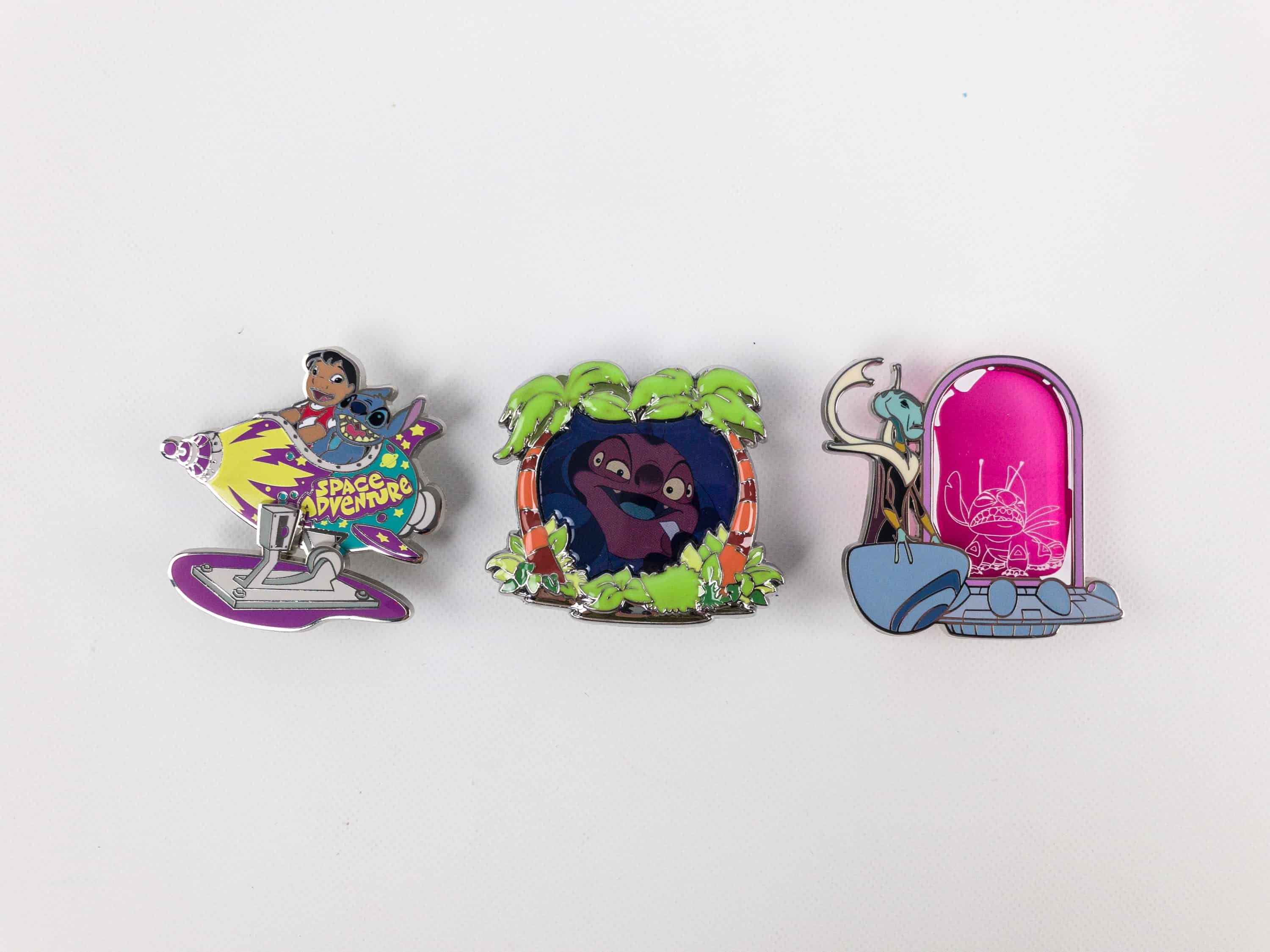 The Disney Park Pack Pin Edition 3.0 theme for this month is LILO & STITCH!
All the pins this month came with two posts that fits a rubber Mickey pin back. There are 6 variants of each pin, and 500 of each. Which of the 216 variations of this box did you receive?? 🙂
Lilo & Stitch Pin. The first pin on this edition features our heroine Lilo showing "Experiment 626", a dog-like creature she named Stitch, a good time by riding a coin-operated supermarket rocket ship, the Space Adventure. This is her way of showing him how "Ohanas" (families) have fun time in our world, as Stitch came from another galaxy!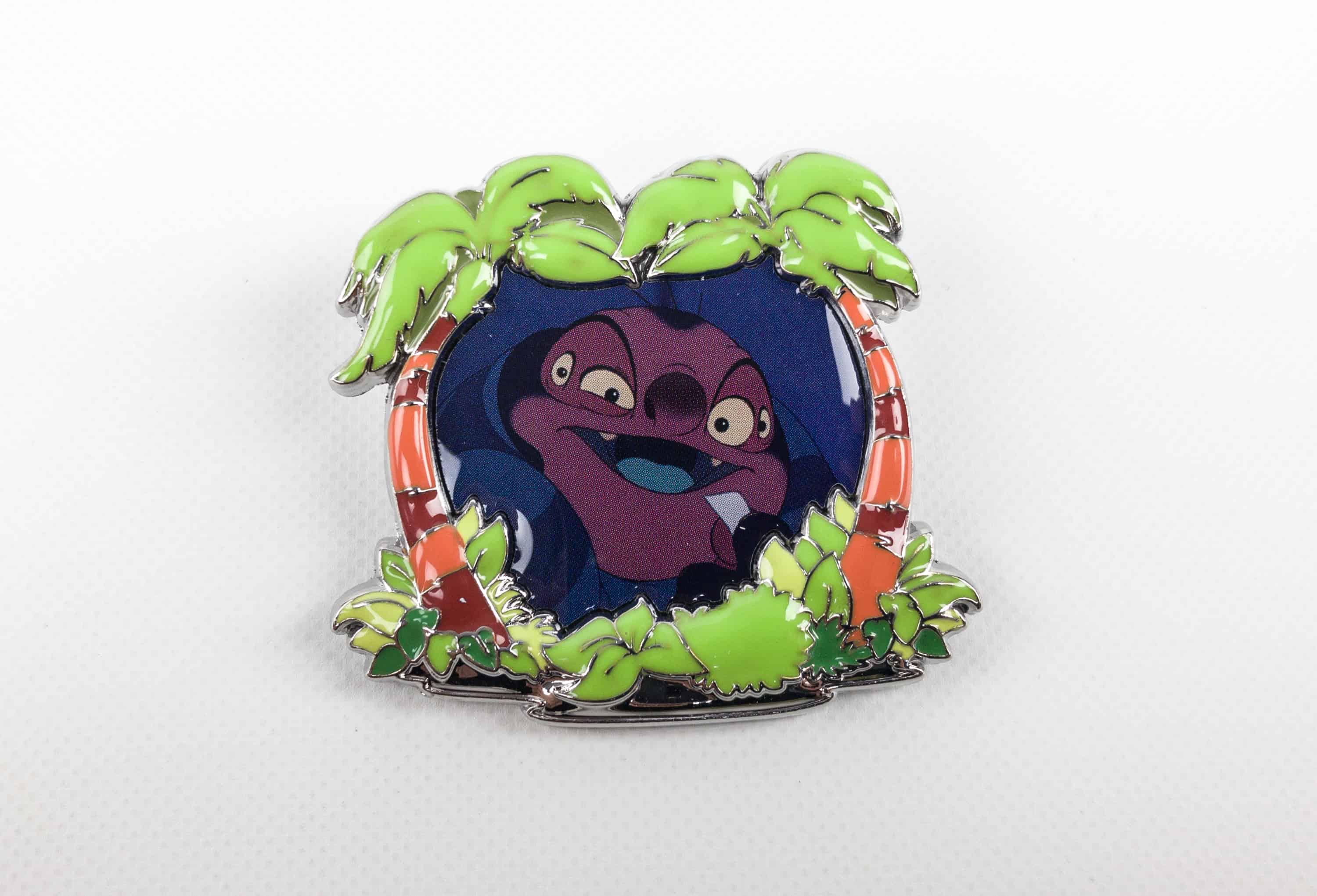 Jumba Pin. Jumba Jookiba is a self-proclaimed evil genius responsible for the creation of the infamous Experiment 626, known as our guy Stitch! The pin captures most of Jumba's appearance in the animated film: he's seen as an obviously obese indigo space creature, with 3 hairs on his head, two pairs of eyes, a  pink face, rose eye circles, black eyebrows, purple trimming on his nose, blue tongue, and periwinkle lips. And two coconut trees served as his frame. Despite his "evil" status, he is actually very friendly and sociable outside his work. He also loves Stitch and his other creations and serves as a father-figure to them.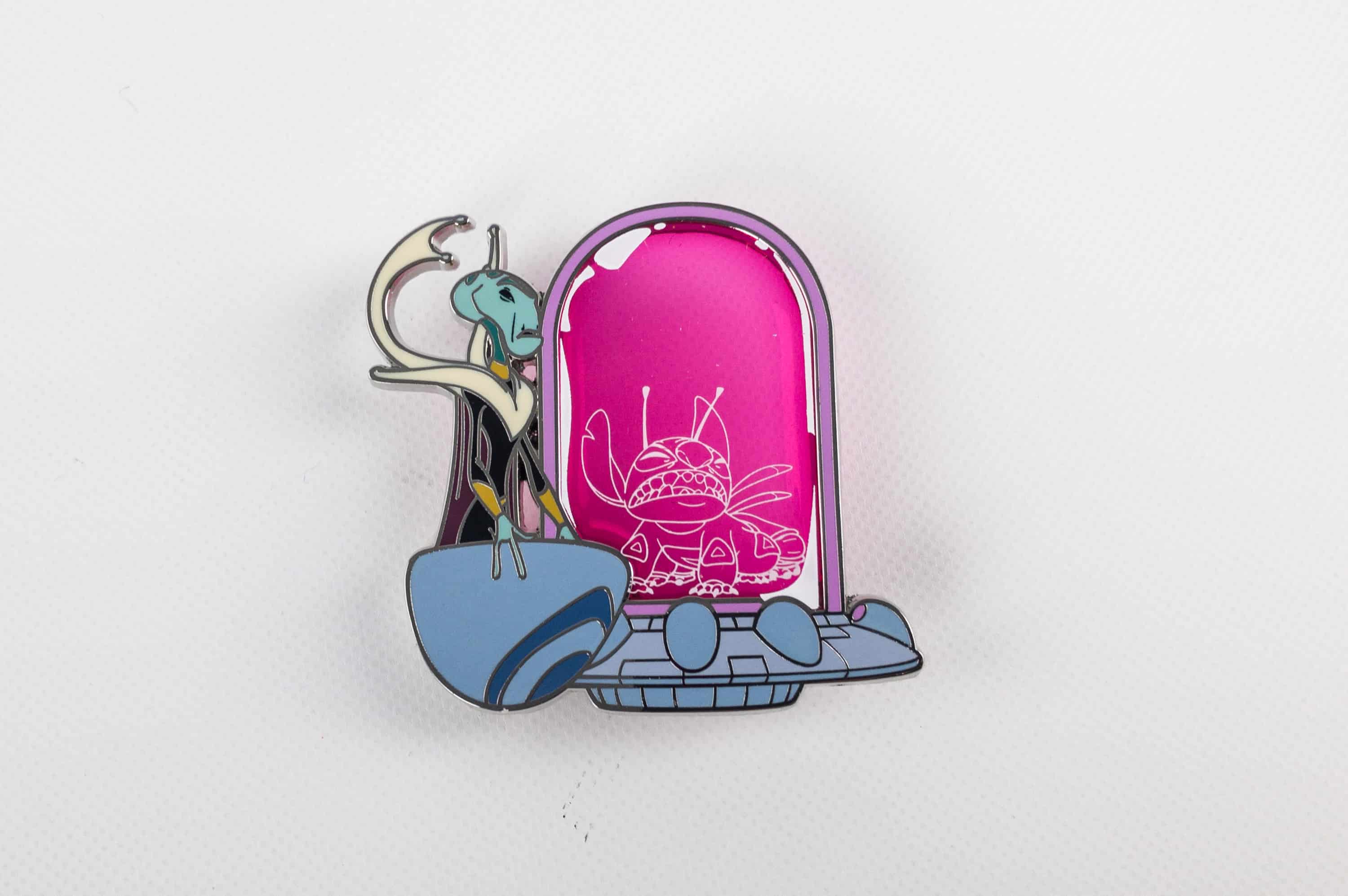 Grand Councilwoman Pin. The last pin is showing the Grand Councilwoman, the leader of the United Galactic Federation, looking out for Stitch on her spaceship! She is a neutral character in the animated film and occasionally referred to as "Your Majesty" and "Your Highness,".  She seems reasonable and well-intentioned, and knows almost nothing about Earth or its inhabitants. She is of an unknown species but she seems to be reminiscent of the Greys, with hoof-shaped feet, large black eyes, a big head, and is almost eight feet tall.
This month's box featured characters from Lilo and Stitch, one of Disney's most loved animated films that focuses on the importance of family and friendship. The pins are a mixture of cuteness, adventure and love. I really like the first pin because it reminds me of that cute scene in the supermarket rocket ship, and how people will always remember their childhood and family day outs with such amusement rides. The pins are of high-quality and the designs are well thought of. This box is the perfect subscription for any Disney enthusiast or pin collector. Three great pins from animations that we totally love!
What did you think of the Disney's Park Pack Pin Edition 3.0?
Visit the Disney Park Pack: Pin Trading Edition landing page to find out more.