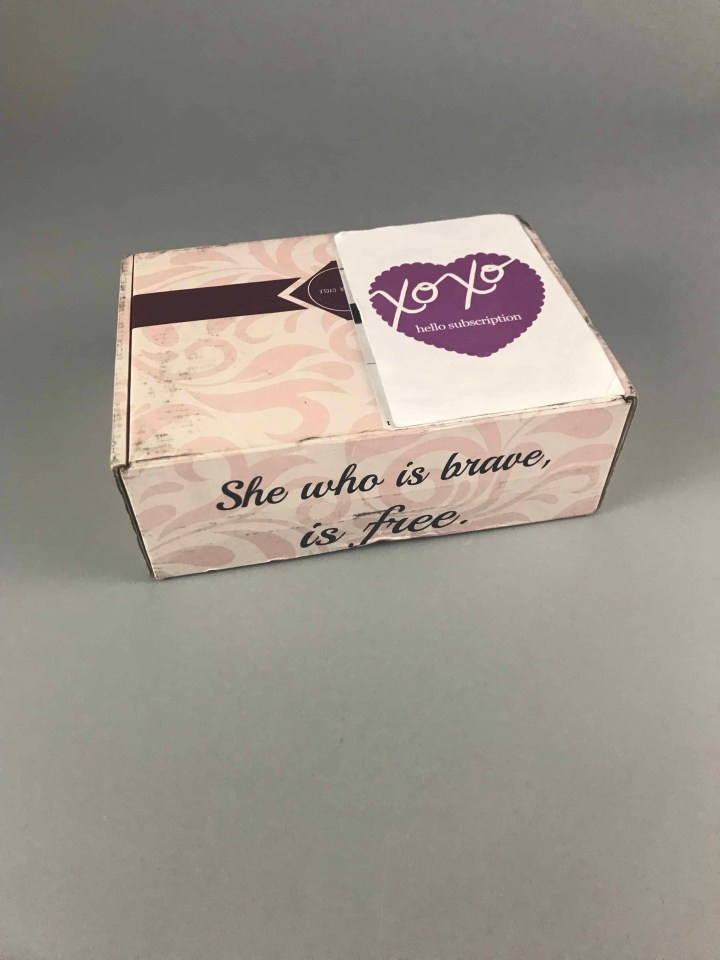 DelightfulCycle includes everything you might possibly need for when Aunt Flo comes knocking. More than just a tampon/chocolate subscription, every month will feature a few luxury items that will pamper you, as the subscription also aim to be a gentle reminder to practice some much needed self-care. The box will have popular brands, favorite snacks, and a few surprise goodies each month. $40 retail value, you only pay $19.95, with free shipping!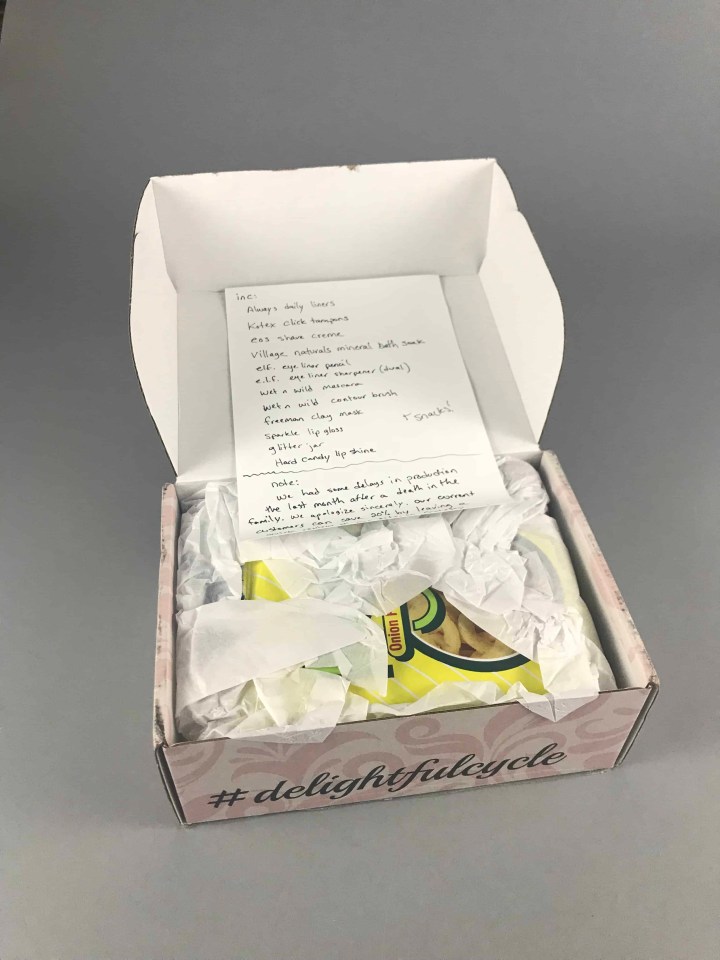 Beautifully packed with very little wiggle room.
DEAL:
 Receive 25% off of your first month's order! Use coupon code 
hello25
.
Kotex Clicks Tampons and Always Daily Liners. Two of the most trusted names in feminine care, I couldn't have asked for more. I like that there is a mix of regular and super absorbency in this month's box because every day is a little different.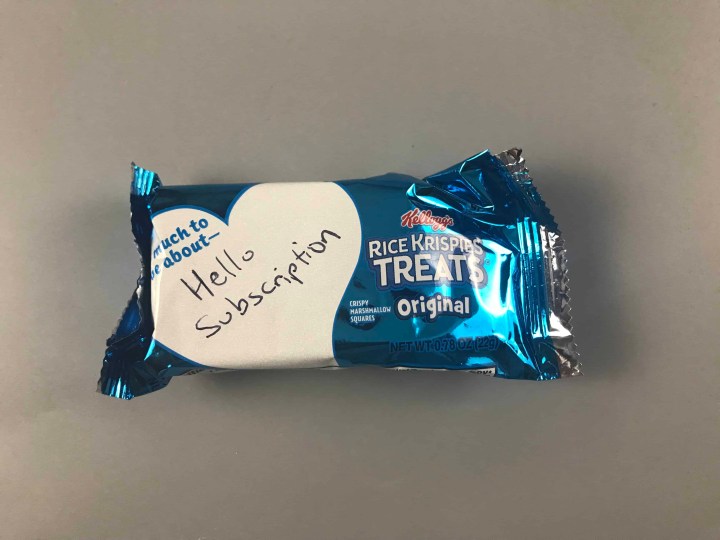 Kellogg's Rice Krispie Snacks. These are a favorite of mine, they are sweet and tasty no matter what time of the month. I love that they took the time out to write Hello Subscription on it, it's so personal.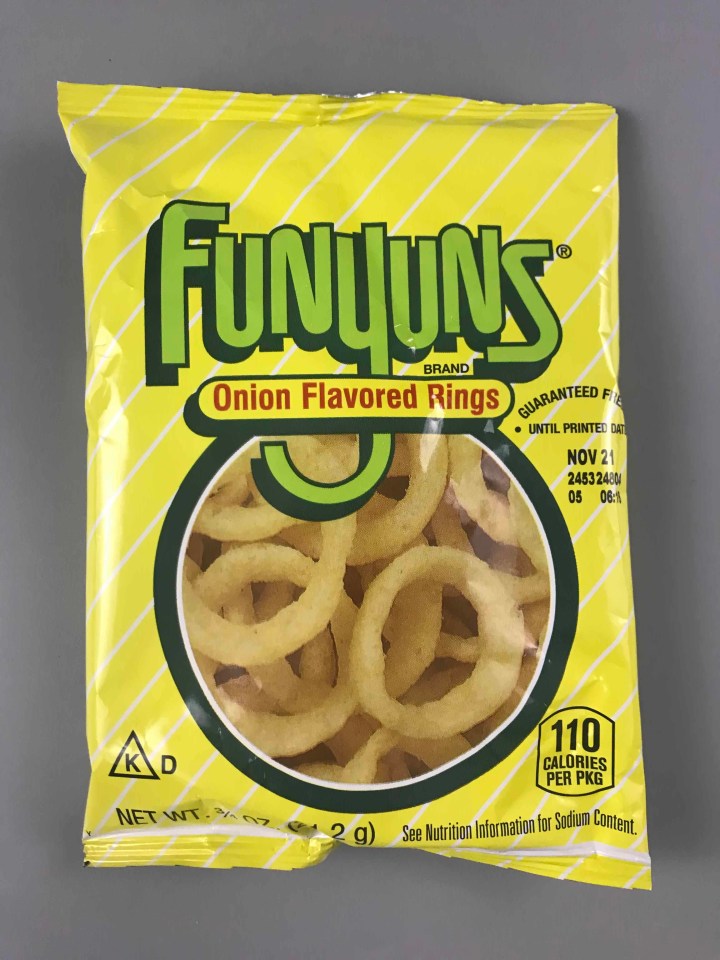 Funyuns Onion Flavored Rings. I'm not sure who decided to create these marvelous little treats but I sure do love him or her. These babies were made for those days when you crave crunchy and salty, they may not help with the bloat but they taste great.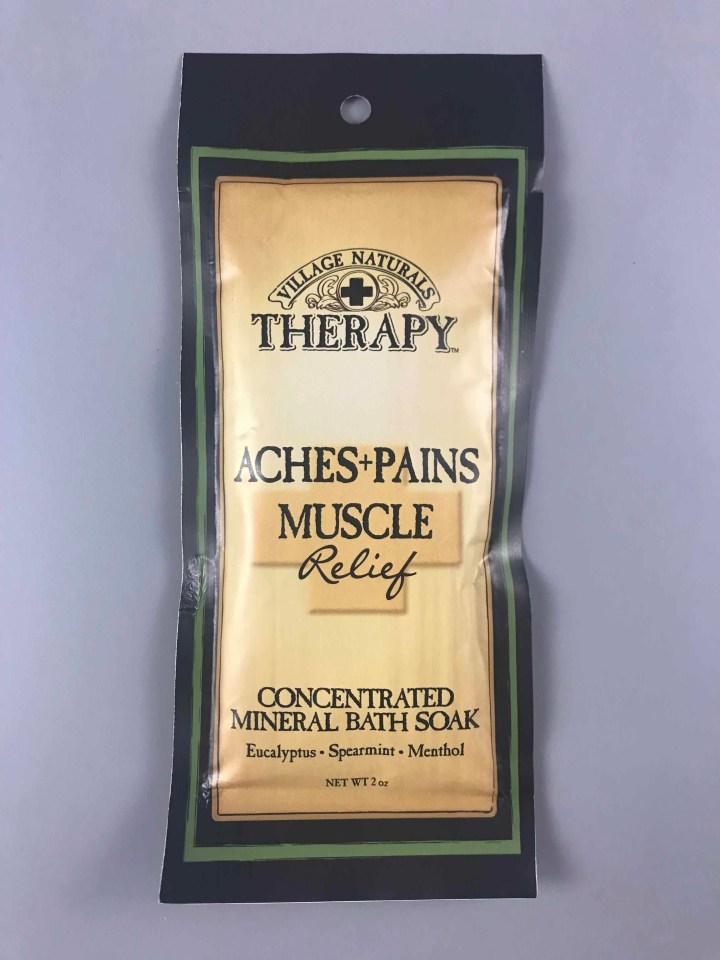 Village Naturals Concentrated Mineral Bath Soak. It smells like eucalyptus, spearmint and menthol… kind of like a muscle cream, not for me at all. I could see trying this after a long workout for the relaxation factor.
Freeman Clay Mask. Holy cow, this mask was amazing! My skin was left soft and smooth. I also have to say that the cucumber and pink salt smelled amazing. It was the perfect combination for a little me time and very relaxing.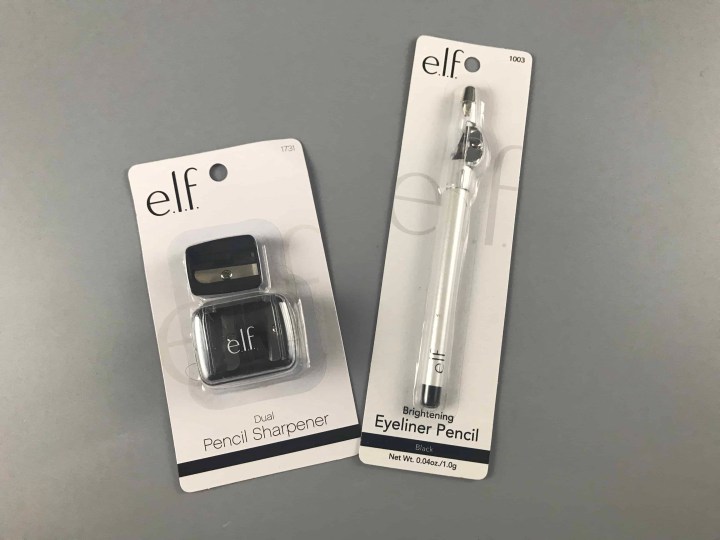 E.L.F. Dual Eyeliner Sharpener and Eyeliner Pencil. A girl can never have too many eyeliner pencils or good sharpeners. With that said, I find that these are the items I hardly ever replace, so thank you Delightful Cycle for making me do it. E.L.F. products are some of my favorites because they are cost effective and have a long life when taken care of.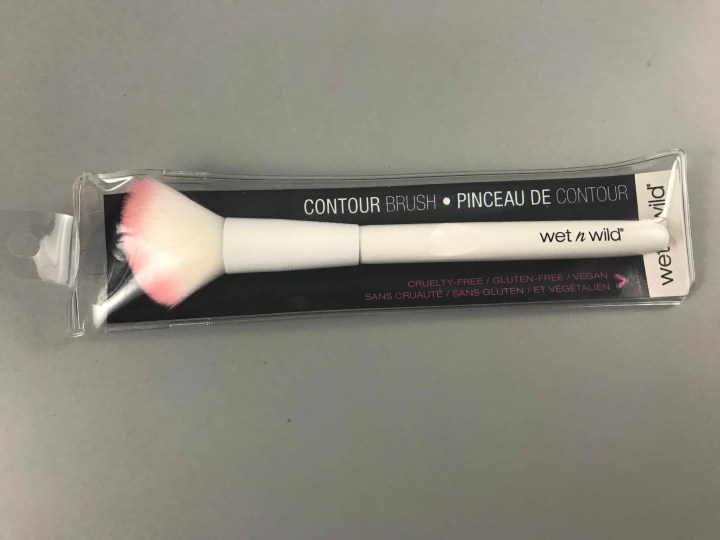 Wet n Wild Contour Brush. Yet another thing I don't replace or clean enough are my brushes. I have recently learned how to contour (not very well may I add), this brush is small enough that I feel like I have great control and my practice will make perfect.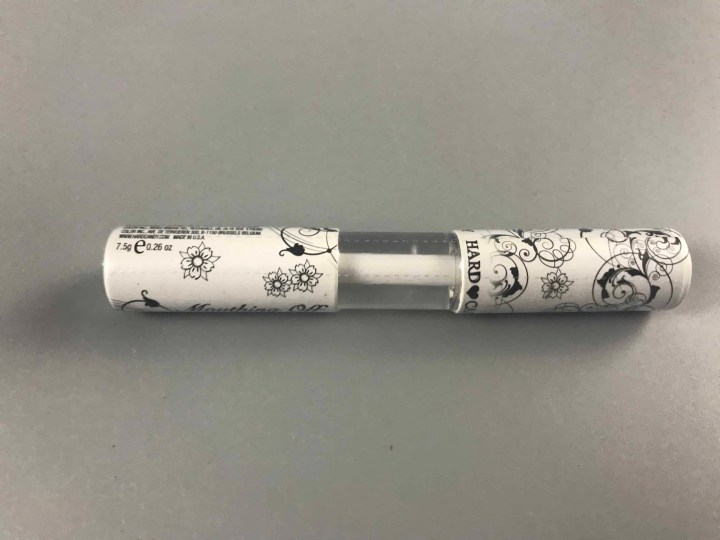 Hard Candy Lip Shine. Clear coat lip shine is amazing, I love when I can get the high shine I desire without having to buy a new lip color. Another nice thing about clear lip gloss is I don't mind sharing with my 13 year old daughter, it's age appropriate for every girl in my house.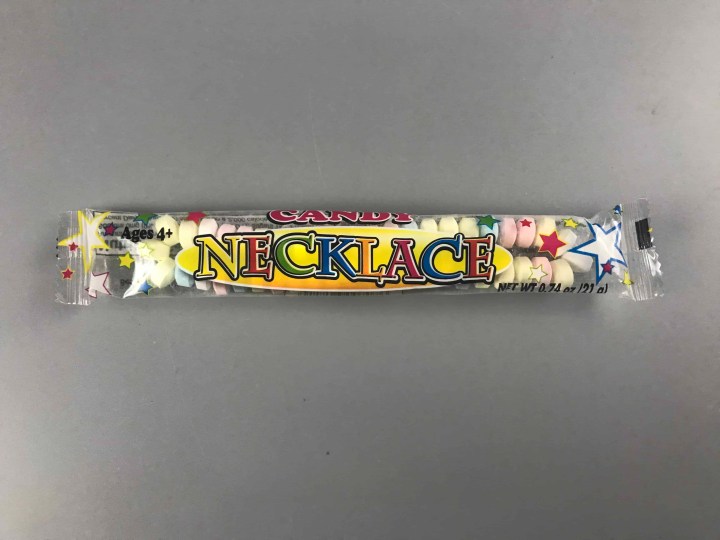 Candy Necklace. A wonderful blast from the past. I don't think anything brought me as much joy as this silly candy necklace. I haven't had one of these since I was a child, it's still terrible and yet I enjoyed the heck out of it. Mind you, I didn't wear it as I would have as a kid because that would have been gross. Santa is definitely going to be bringing these to our stockings this holiday season.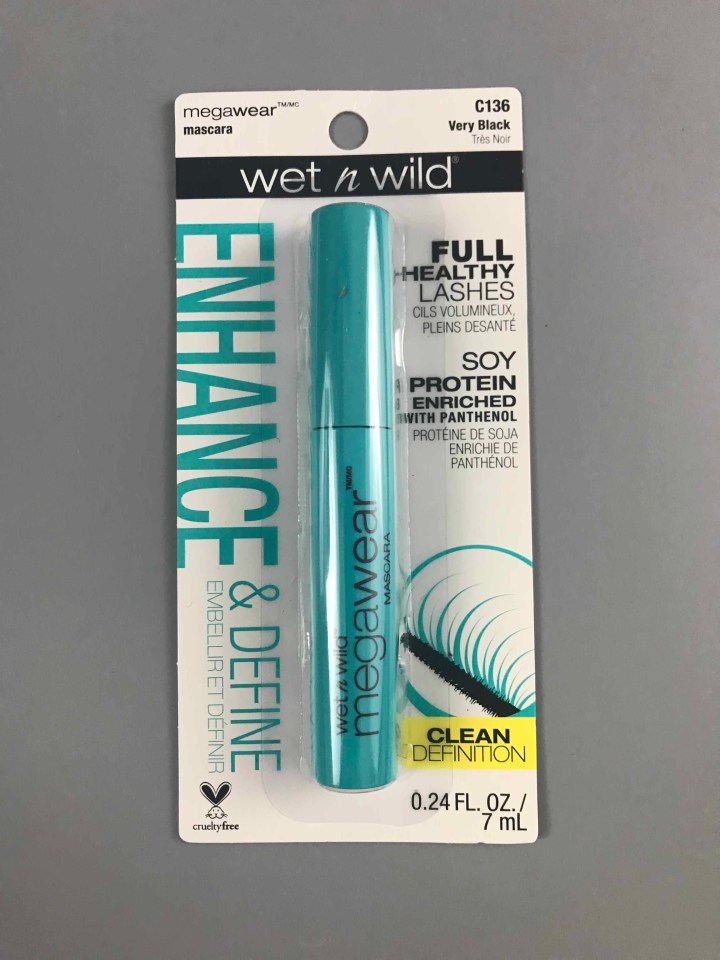 Wet n Wild Mascara. I love this brand, it leaves me with long full lashes that hit my glasses all day long. Let's also point out that Wet n Wild is cruelty free, another thing that makes it a great product!
EOS Shave Cream. Like every other product I've used from this company, I was thrilled. It smells wonderful and left my legs silky smooth. I thought shaving oil was the best product but now that I've been turned on to EOS Shave Cream, I am super happy.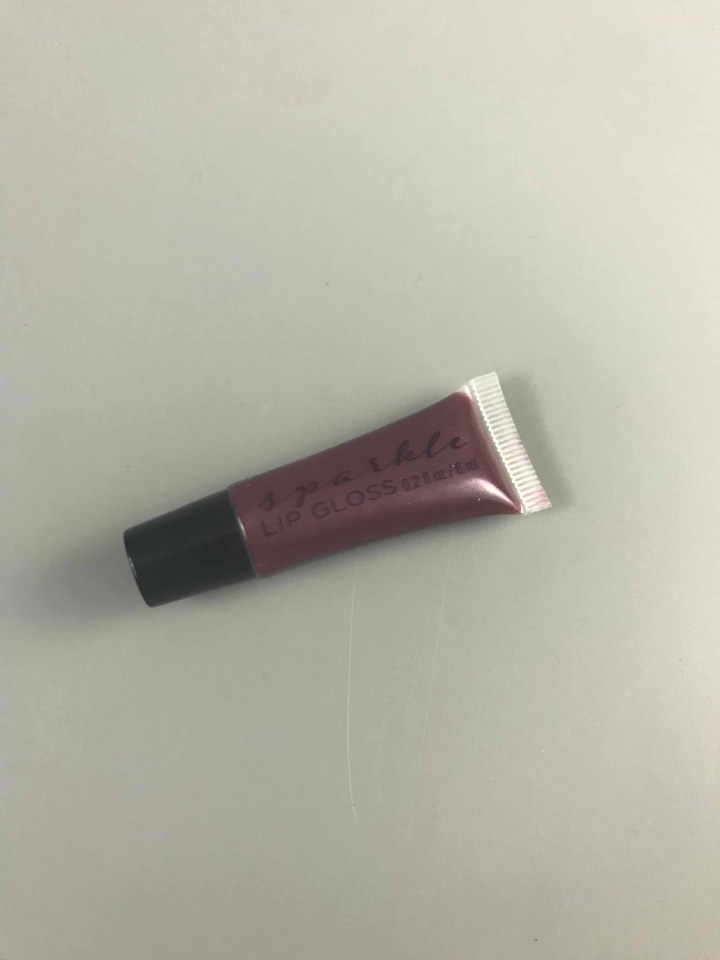 Sparkle Lip Gloss. This was my least favorite item in this month's box, the color isn't me and it was a glob instead of smooth going onto my lips. With a name like Sparkle Lip Gloss I was expecting a lot of glitter so that was also a little disappointing.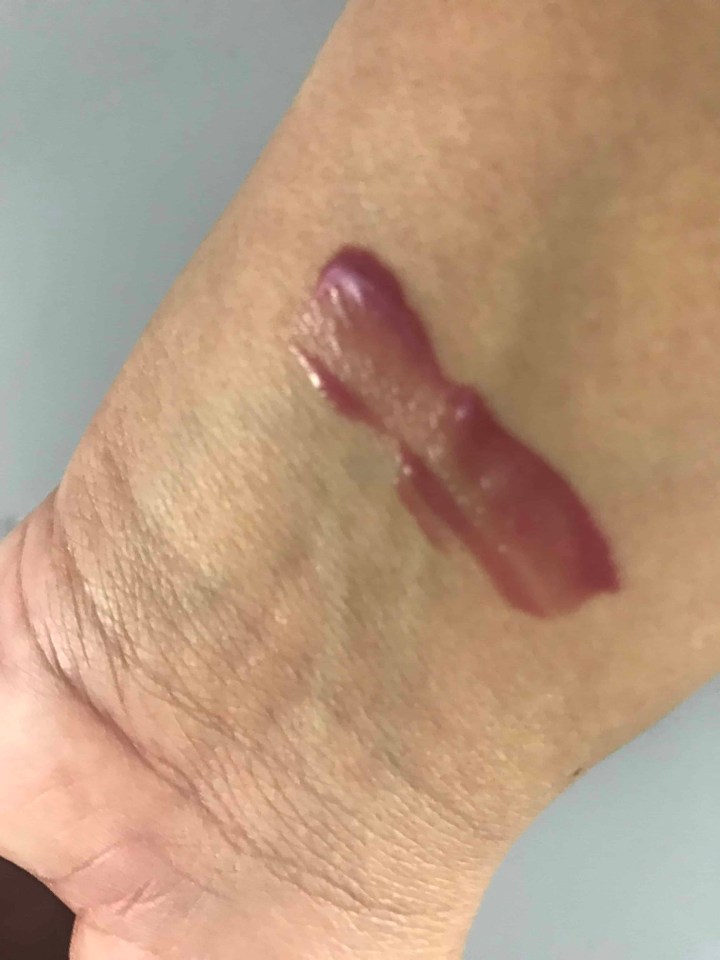 Sparkle Lip Gloss swatch…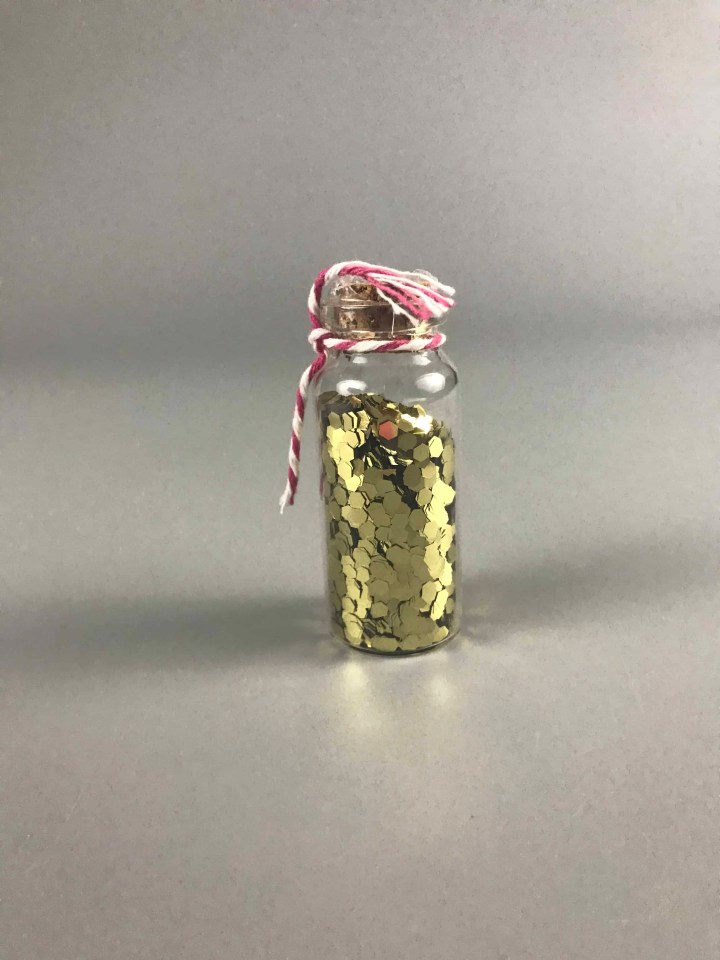 Glass jar of glitter. Glitter makes all my days better so just having this really makes me happy. I will be keeping this on my bathroom counter as a way to remind myself to sparkle and shine all my days long.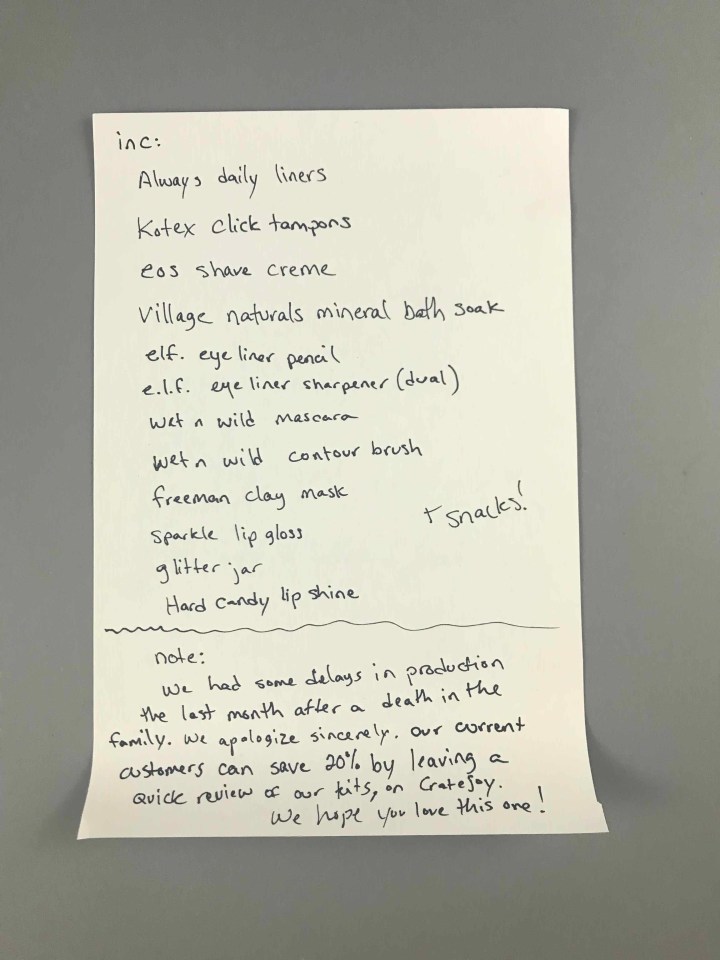 Normally the list of included items is printed. However, for this month the team send me a handwritten one and I love the personal touch. Also there is a note letting current customers know they can receive 20% savings by leaving a quick review due to delays in the production from last month. My personal note on the back was hilarious… You may have your period and you may have cramps but at least you don't have a baby in your pants! Thank you Alex and team for always putting a smile on my face.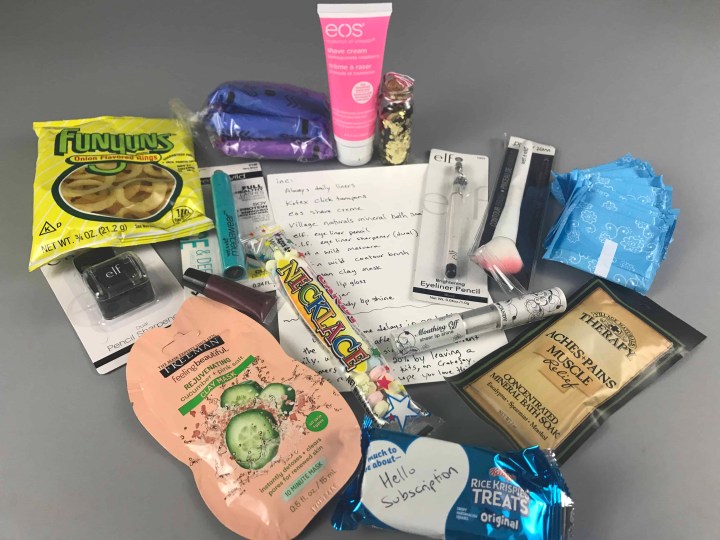 DelightfulCycle is just what it claims… delightful. The happy balance between the much needed supplies and the fun items is perfect. I really liked that they acknowledged delays in production and gave subscribers a nice discount. The team is just amazing and helps me to pamper myself without feeling bad about myself. I can't wait to see what next month brings!
What do you think of this month's box?