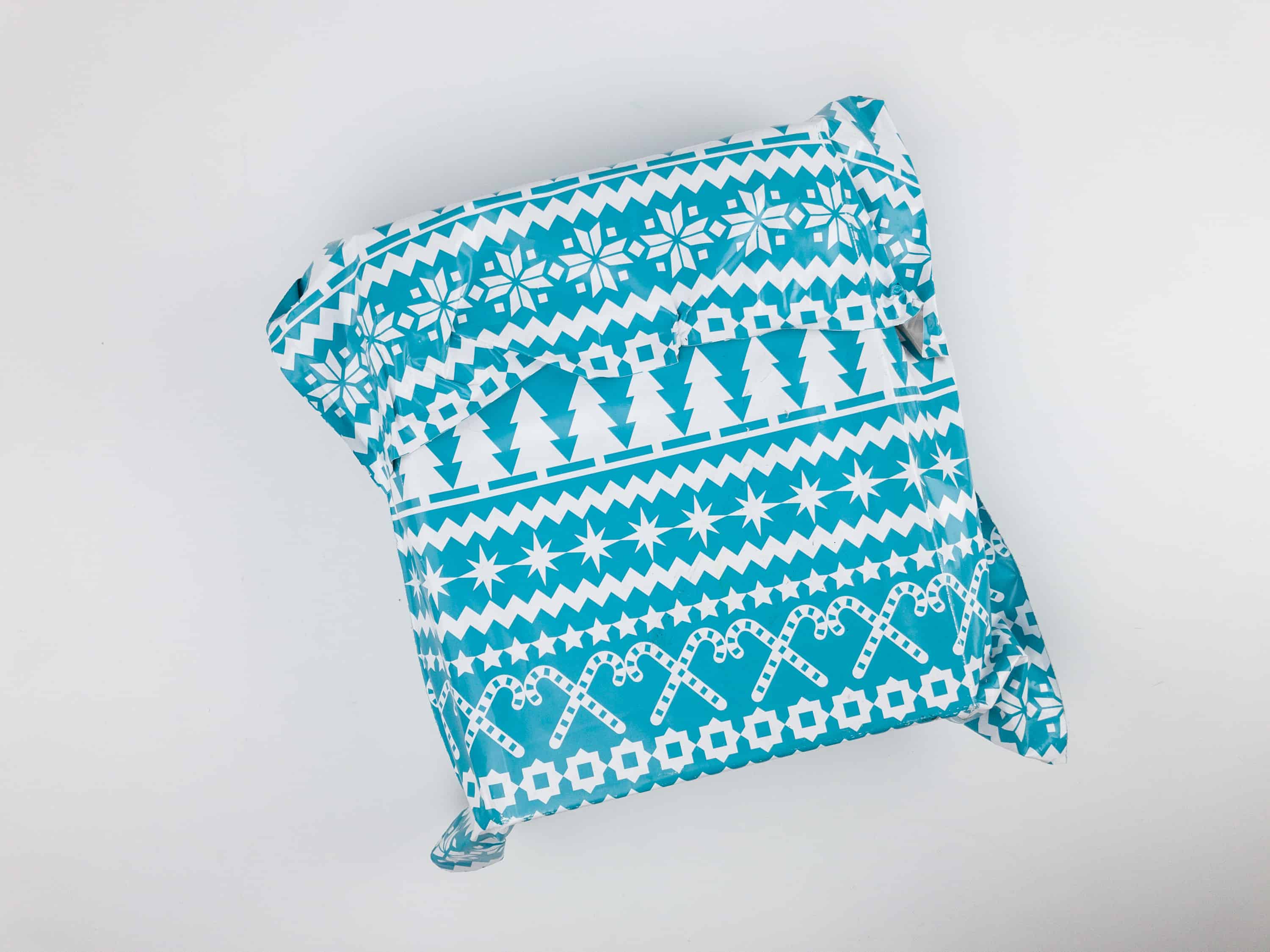 The Dapper Dog Box is a monthly box for your best friend in the world – your dog! Organic and natural items are hand-picked for your dog based on a personalized survey. The Dapper Dog Box sources from passionate small companies that love dogs. The regular sized box has 4-6 items with an average $50 value. The personalized survey offers five different dog sizes with allergy preferences.
This month's theme is the Happy Holidays Box.
DEAL: Save 10% off your first shipment! Use coupon code HELLOSUBSCRIPTION.
You help save a rescue dog's life in every purchase of The Dapper Dog Box. You can also join Dapper Dog's monthly contest to win a free box!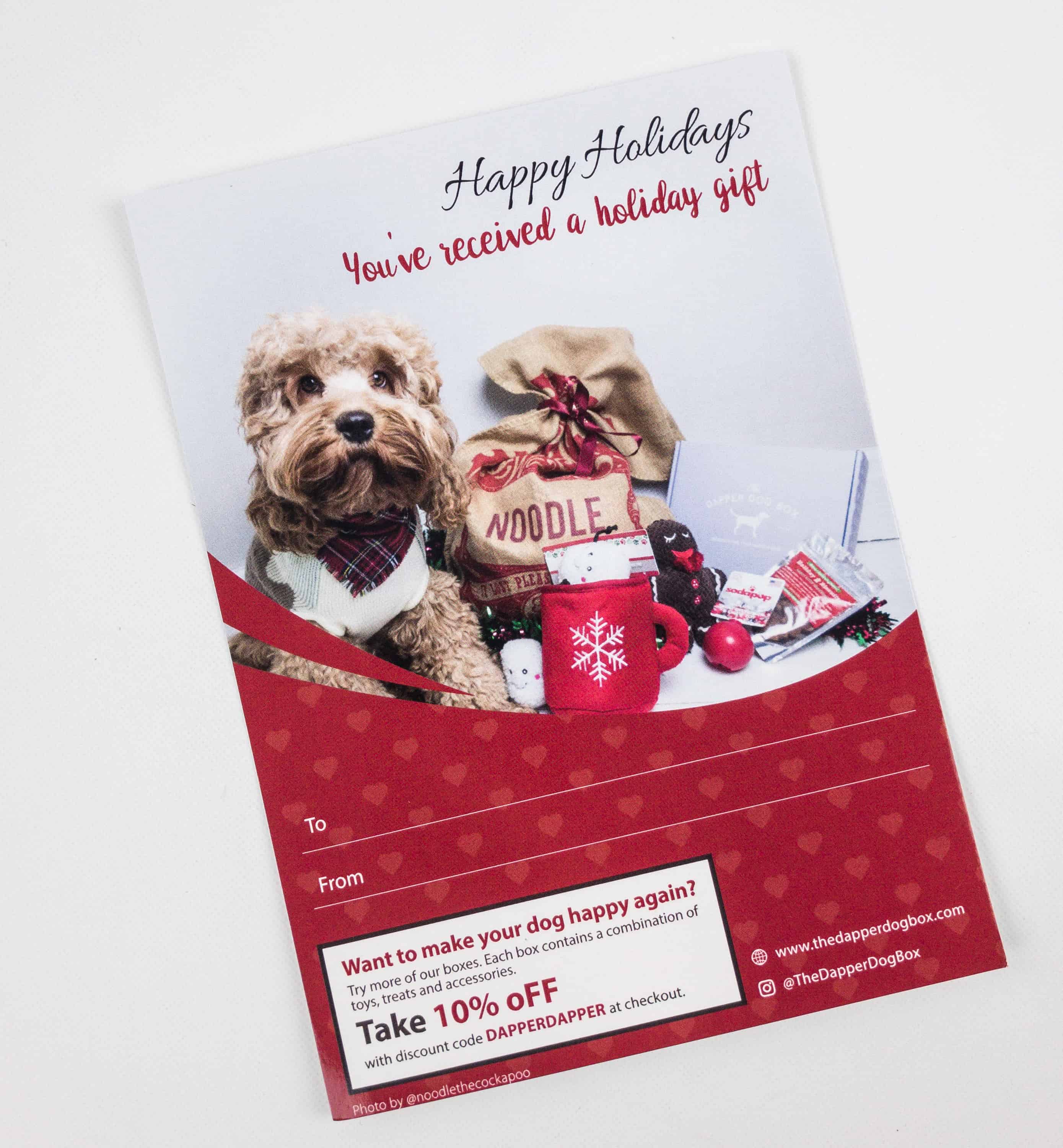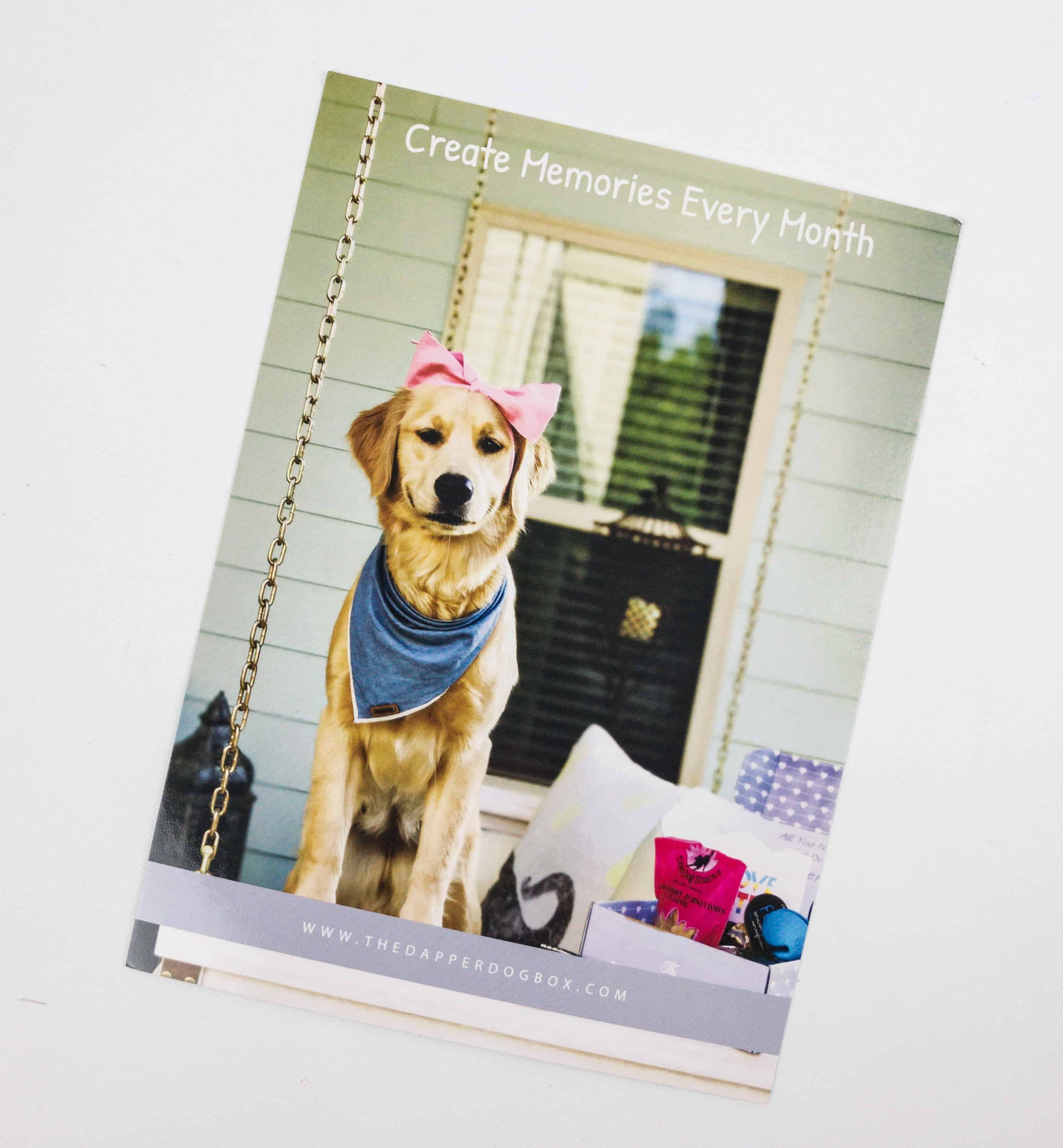 The information card contains the items, descriptions, and prices – plus a discount on future orders.
Here are the items in the December box.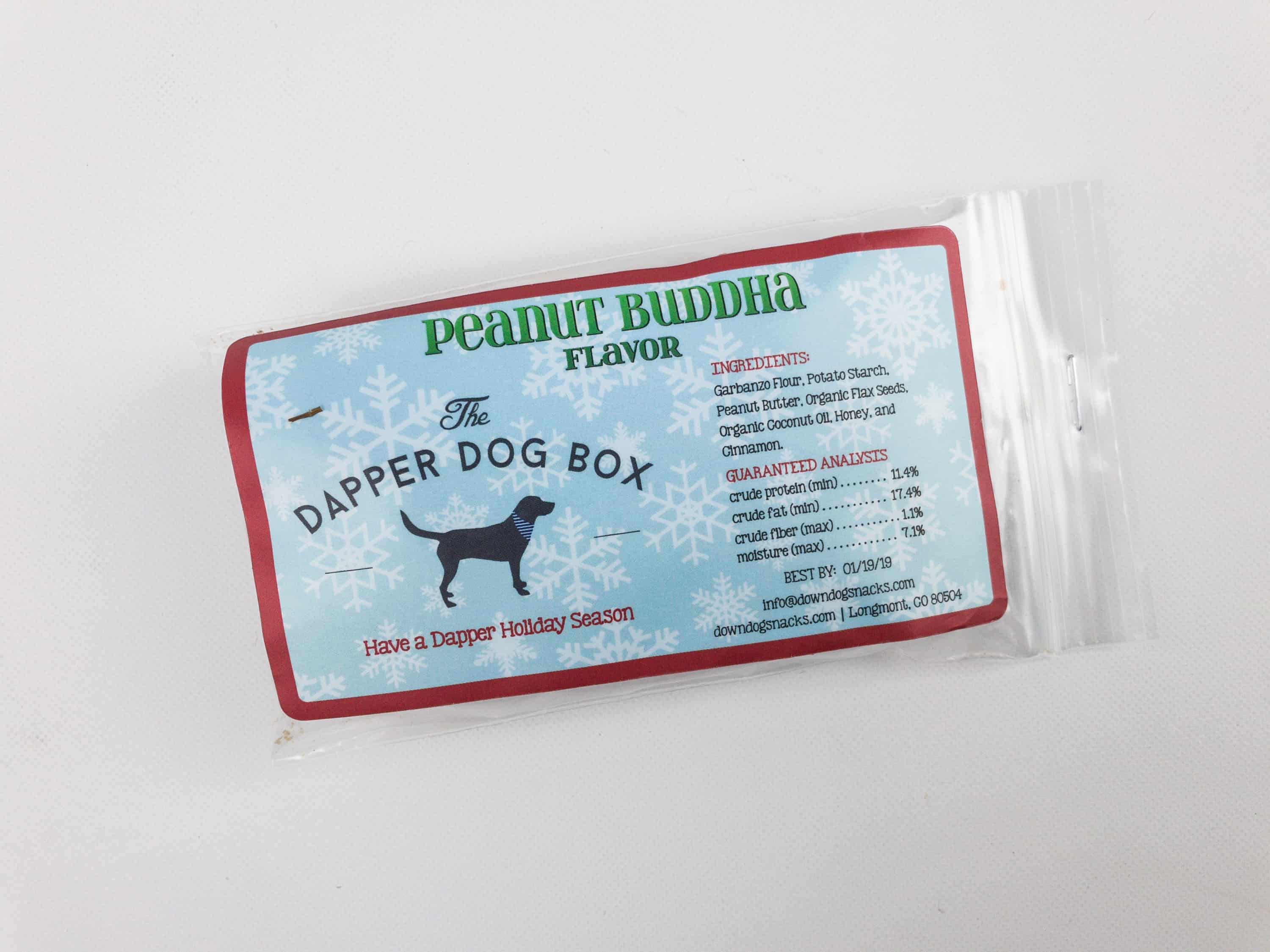 Down Dog Snacks Peanut Buddha Bone Dog Treat Peanut butter is always a hit with our dogs!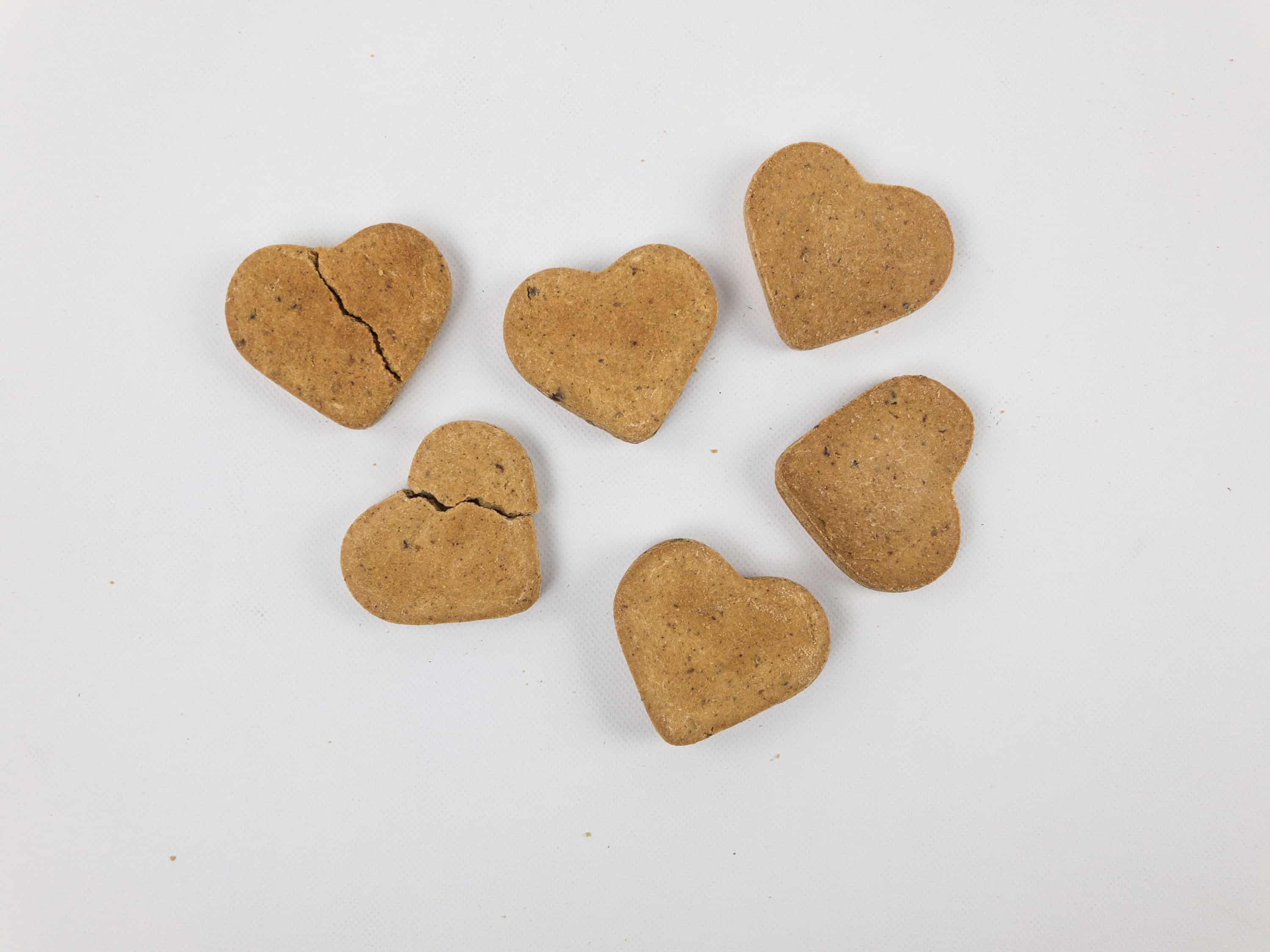 This bag of treats is made with all-natural peanut butter. The pieces are heart-shaped and really crunchy too.
Bobby + Bambi's Dog Bakery Peanut Butter Gingerbread Holiday Cookies ($10.99) Here's another bag of peanut butter flavored treats that our dogs can't get enough of. It's grain and gluten free, definitely safe and healthy for the pups!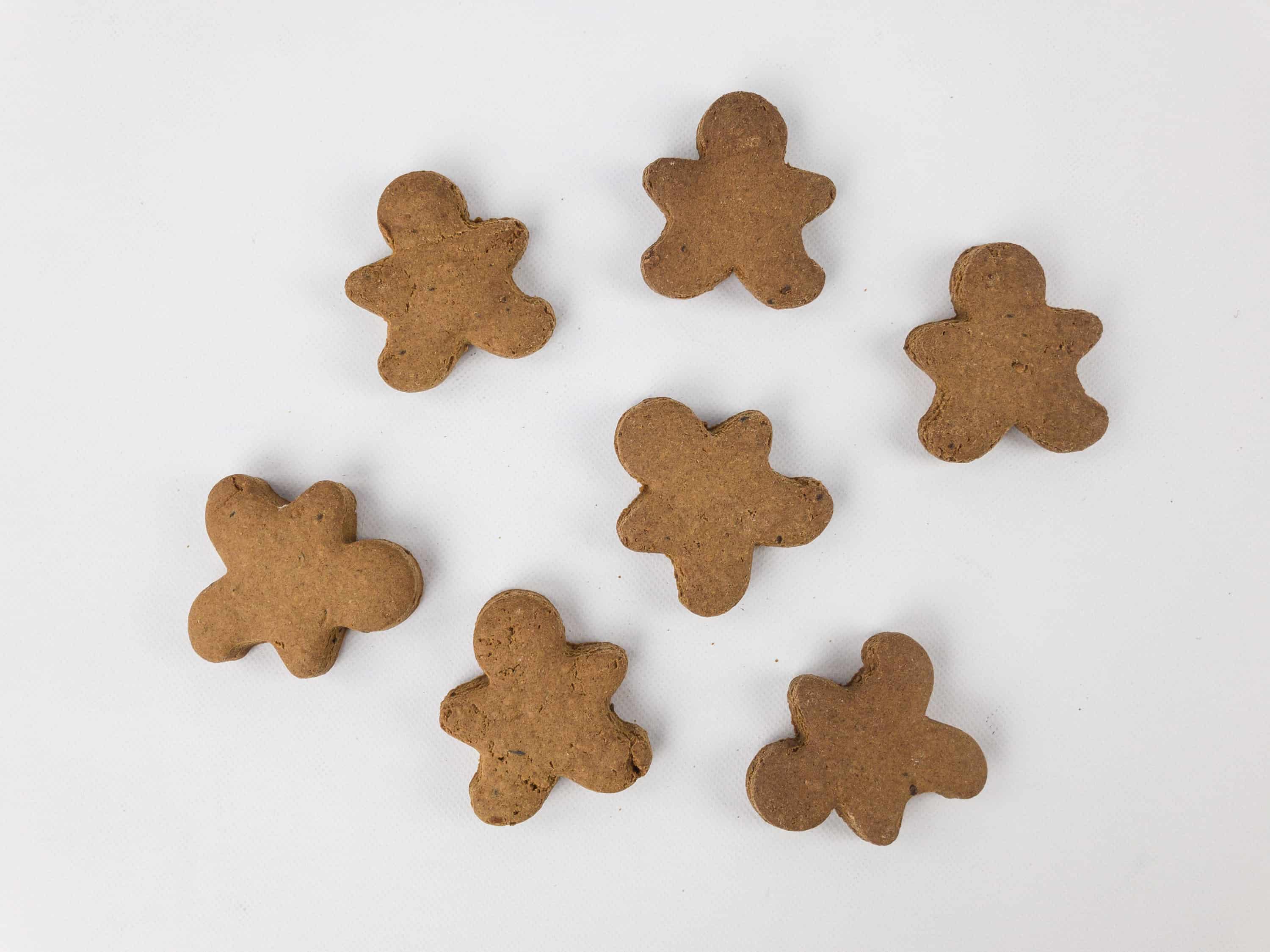 They are shaped like gingerbread cookies and made with organic, human-grade, and all-natural ingredients.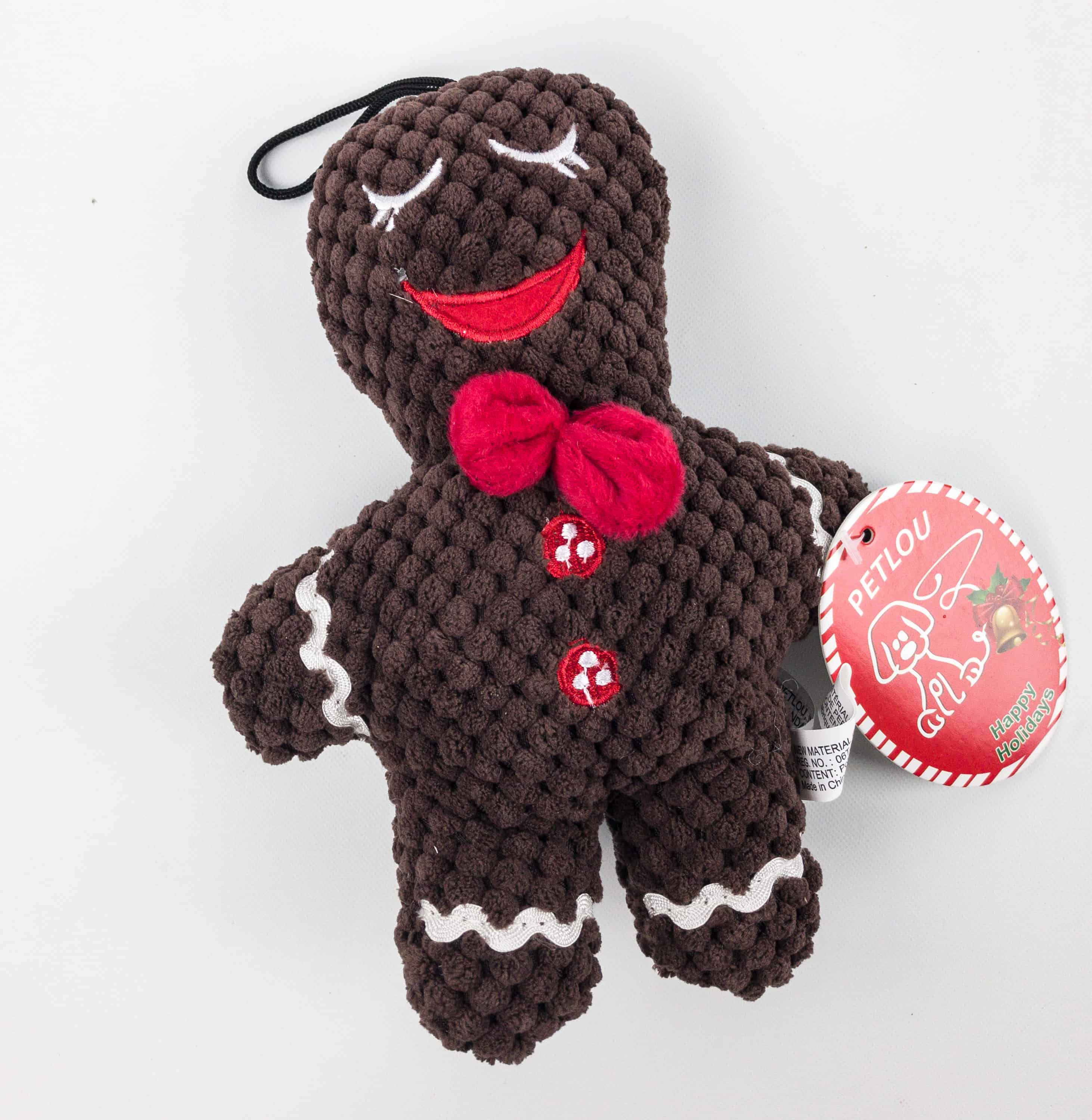 Petlou Gingerbread Dog Plush Toy. It's not edible but the pups can still chew on this gingerbread toy. It's their new squeaky, soft, and cuddly holiday best friend!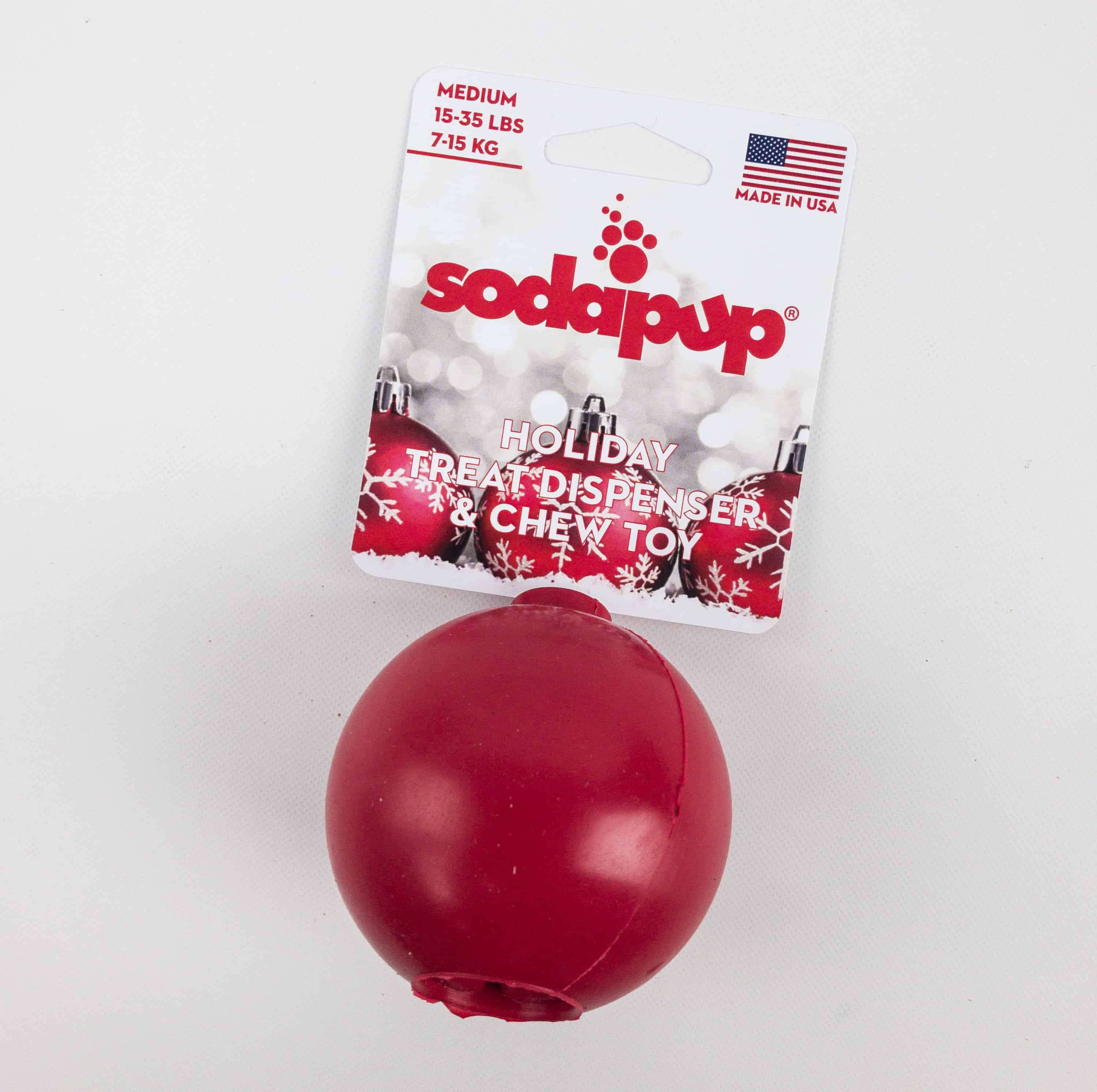 SodaPup Holiday Ornament Treat Dispenser & Chew Toy ($14.99) This rubber dog chew toy can be filled with treats that can create fun challenge for the pups.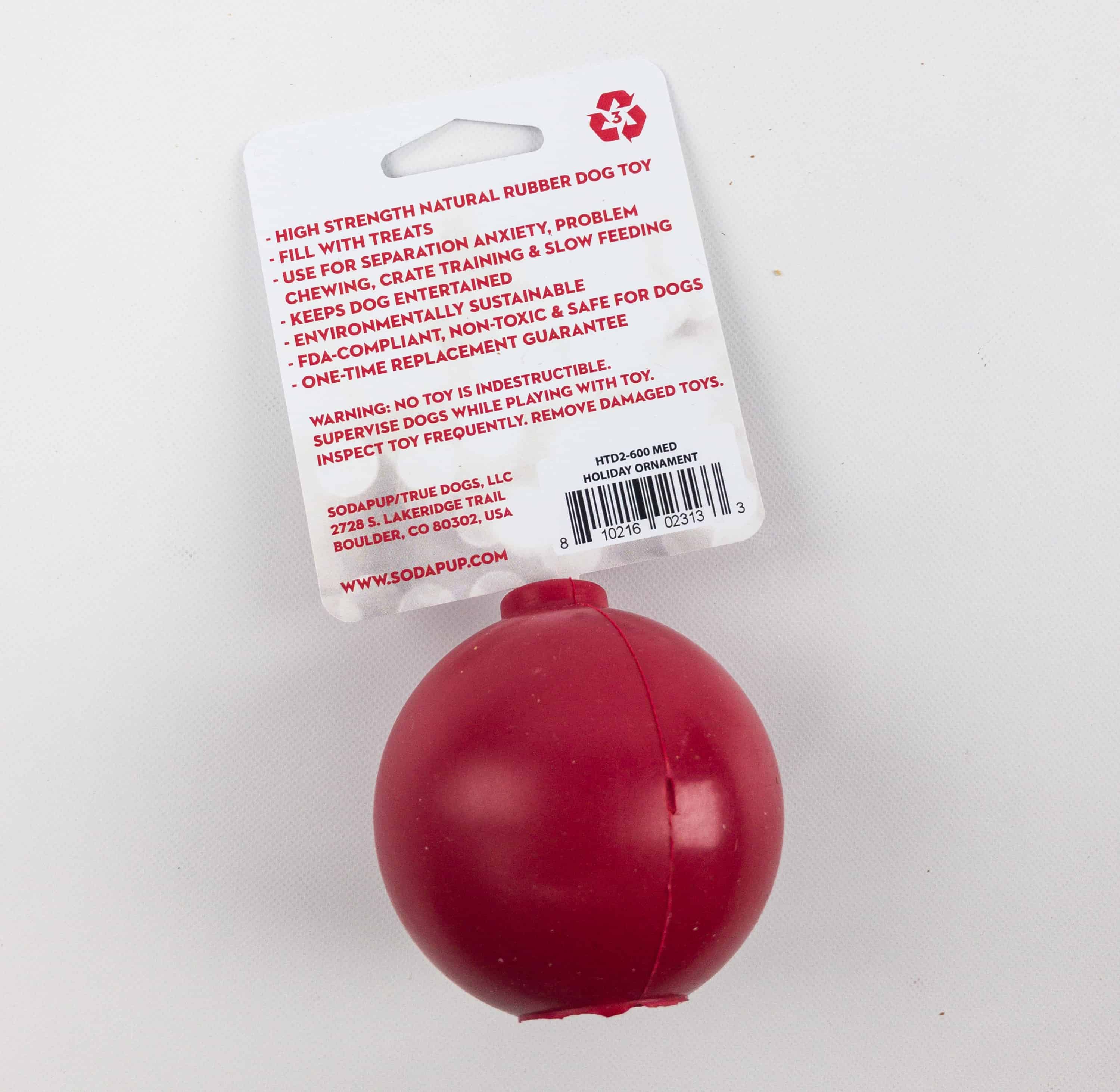 This definitely kept my dogs in a festive mood.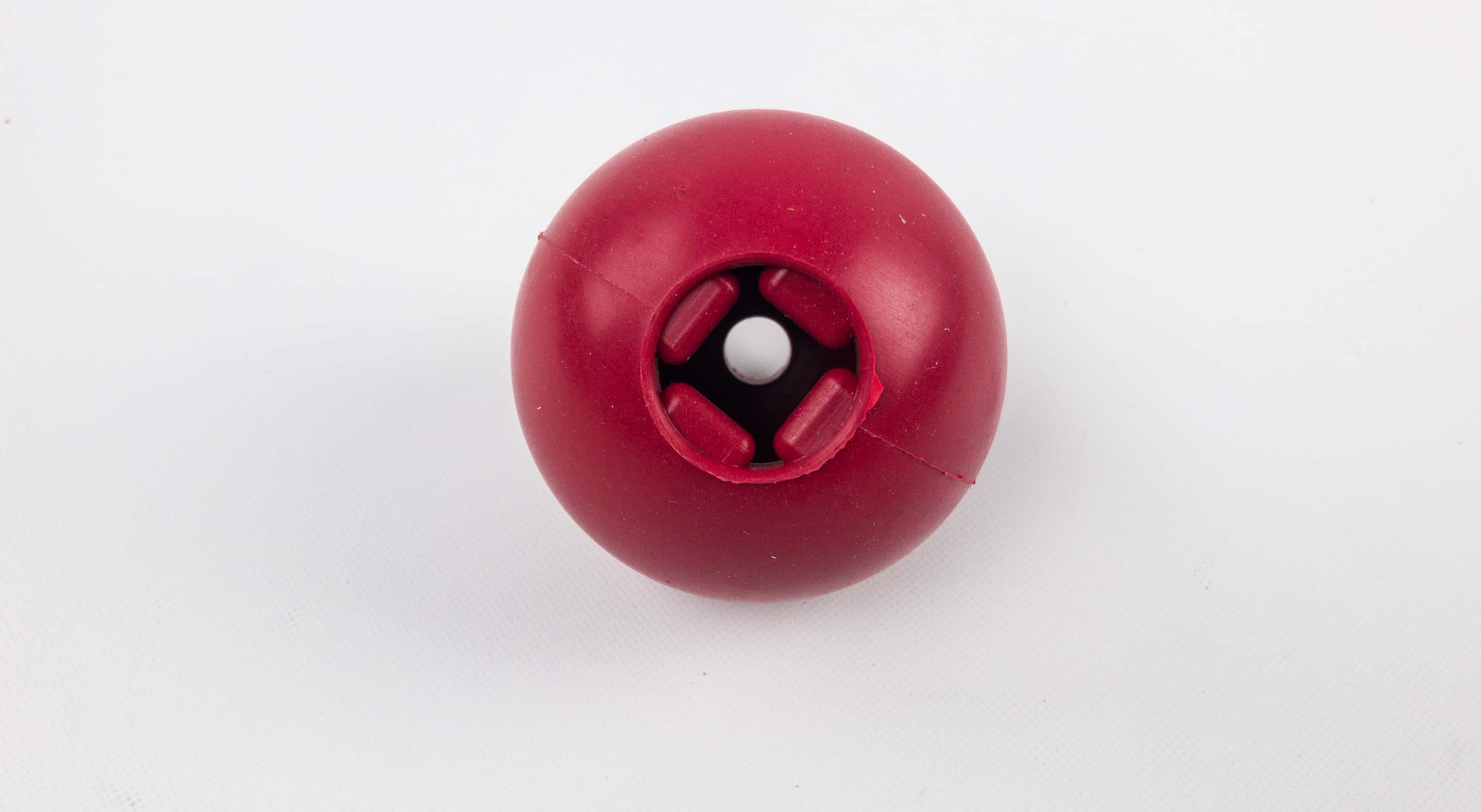 The specially designed opening at the bottom of the toy prevents kibble from falling out, creating an extra challenge for dogs. I tried filling them up with treats and my Deanie Weenie has been occupied for hours!
Willowear Holiday Plaid Bandana ($17.99) This gorgeous festive bandana is super soft as it is made from 100% woven cotton. We folded it in half to knot around the neck area of our pup and he looked gorgeous!
Here's Dean striking a pose with his new holiday bestie!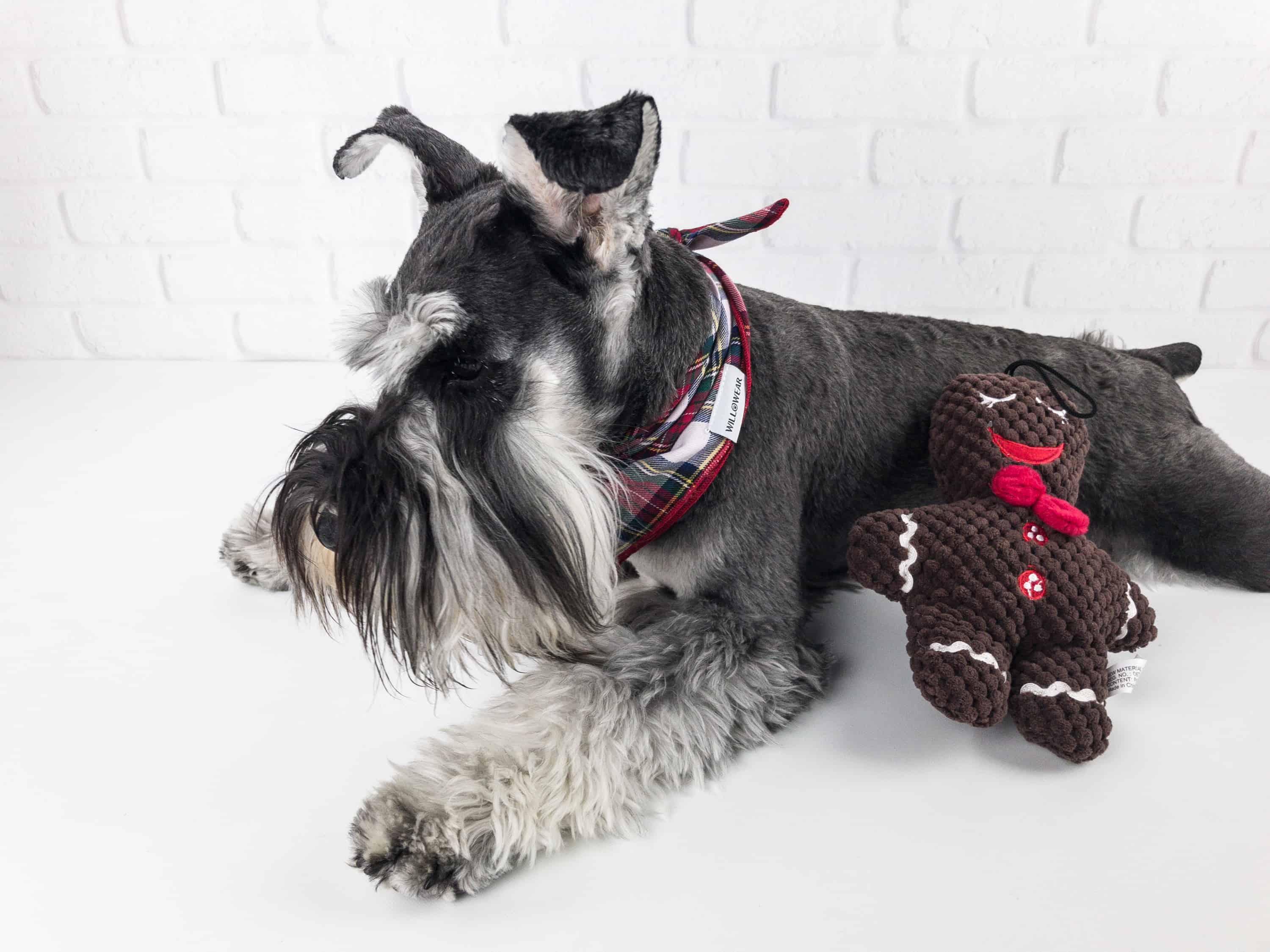 Can you see that Bandana he's wearing? Dean definitely looks gorgeous! We can't get enough of this look!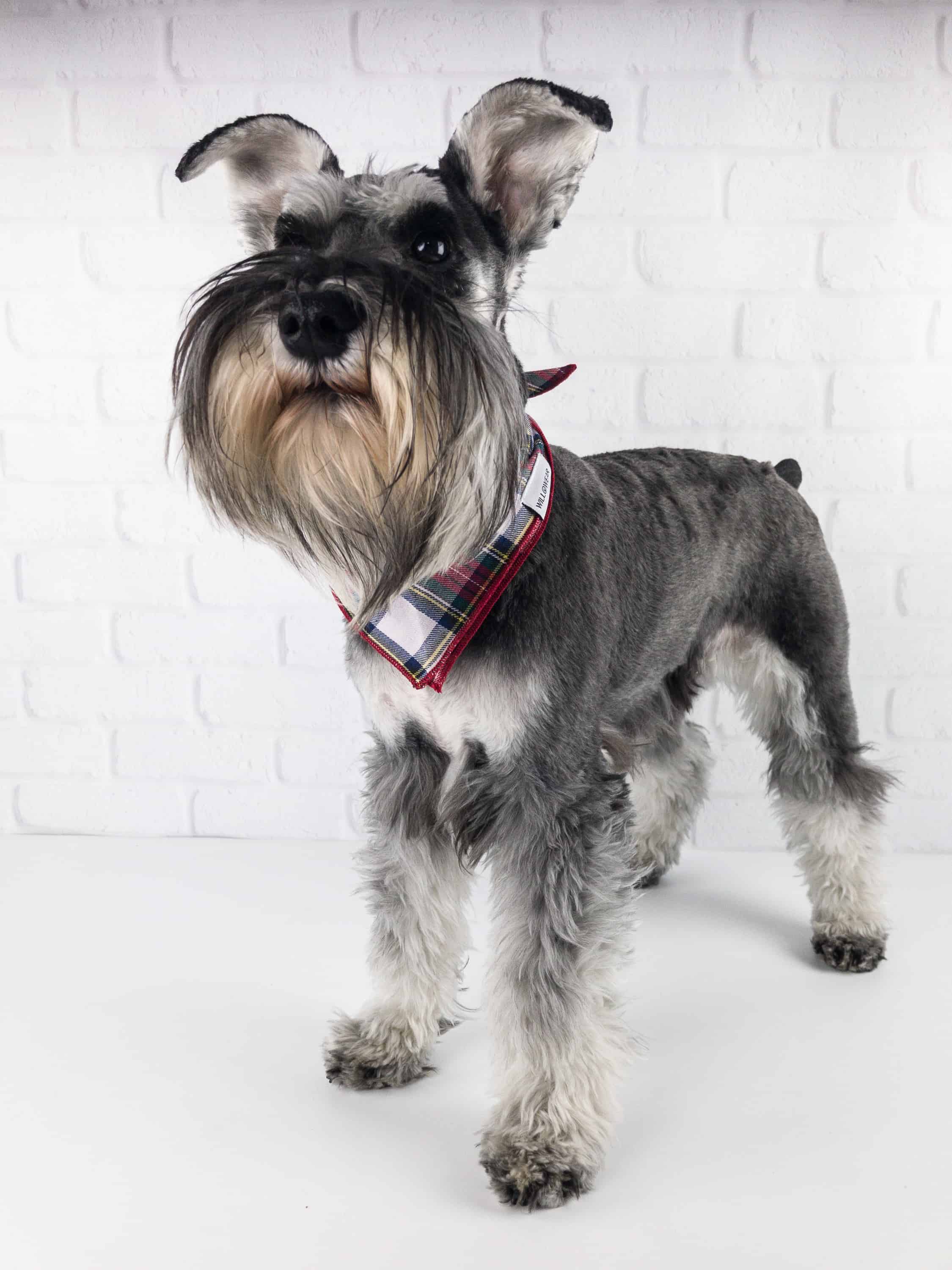 The bandana made him look ready for the holidays. He knows how handsome he is!
He's really a dashing pup who loves to try on stuff.
We are so pleased that the stuff from this box make our pups happier and healthier. They enjoyed chowing down the peanut butter treats and playing with their new toys. This month's curation was been a really great way of making the pups feel that the holidays are near and that they're a part of the celebration!
Do you love this month's box as much as we did?