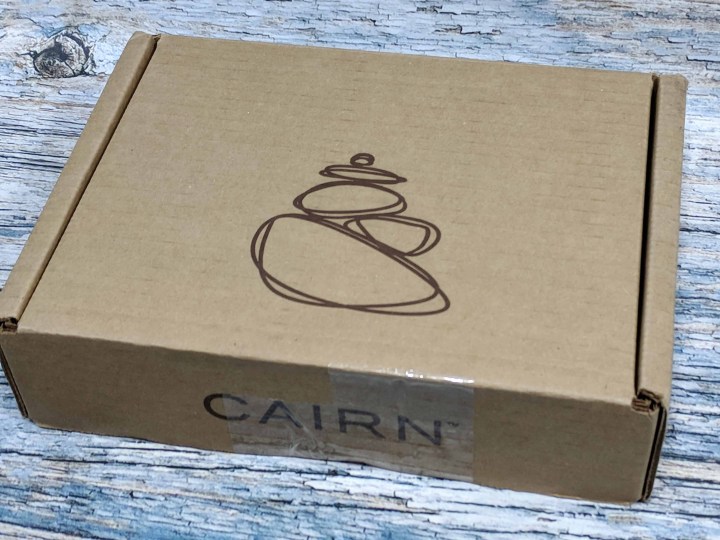 Cairn is a monthly subscription box for those who love spending time in the outdoors. Each month, you can expect to receive 3-6 cool products that will help you enjoy your time in the outdoors even more. Subscriptions cost $29.99 each month, but the cost goes down with longer subscriptions. Shipping is free for US subscribers and $5 to Canada. Cairn promises that the total retail value of the items in each box will exceed $50, with a mix of gear, apparel, food, skin care, and emergency tools. If you complete the subscriber profile, the box will be curated to best match your outdoor lifestyle. As such, most months will see a variation of boxes, while there may be some months when everyone will get the same thing.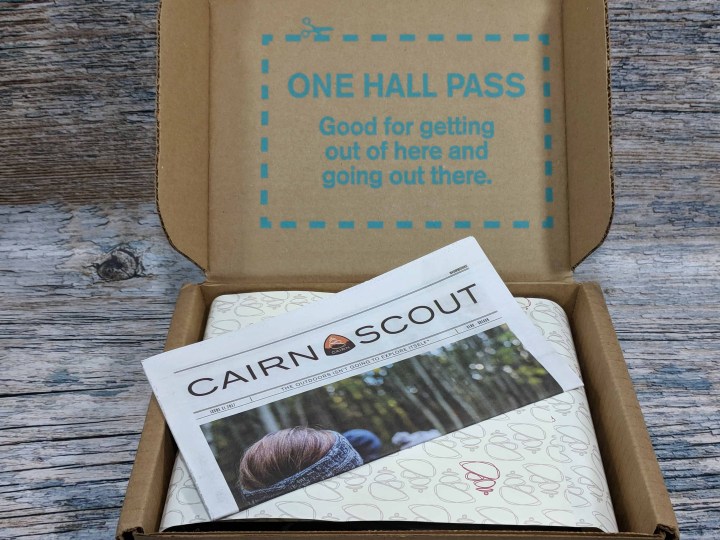 DEAL: Use coupon code TRAILHEAD to start your subscription with the Trailhead Collection, a collection of Cairn subscriber favorites including Cotopaxi Luxon 18L Daypack in colors exclusive to Cairn.
Every month, you receive a newsletter with some information and discount codes to the products included in this month's collection.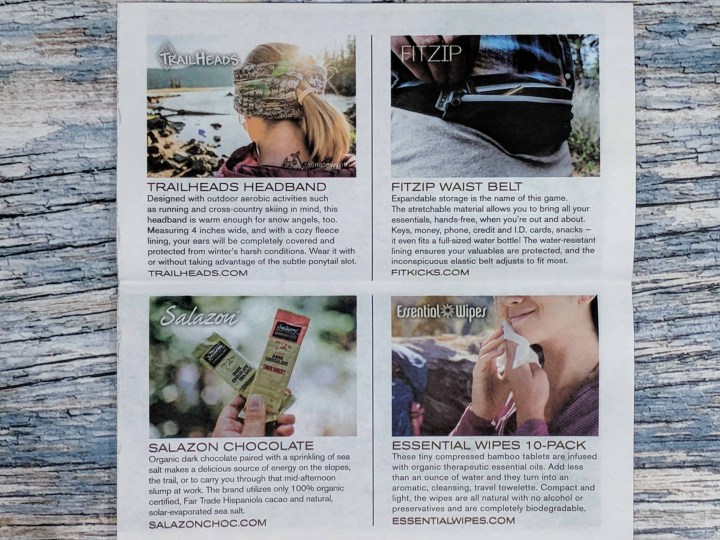 We get full information about the items included in the box.
Every month, two lucky subscribers get a little something special in their box. For November, you could have received a Yakima Rack System worth over $1200. All you need to do is to be an active subscriber to the monthly box.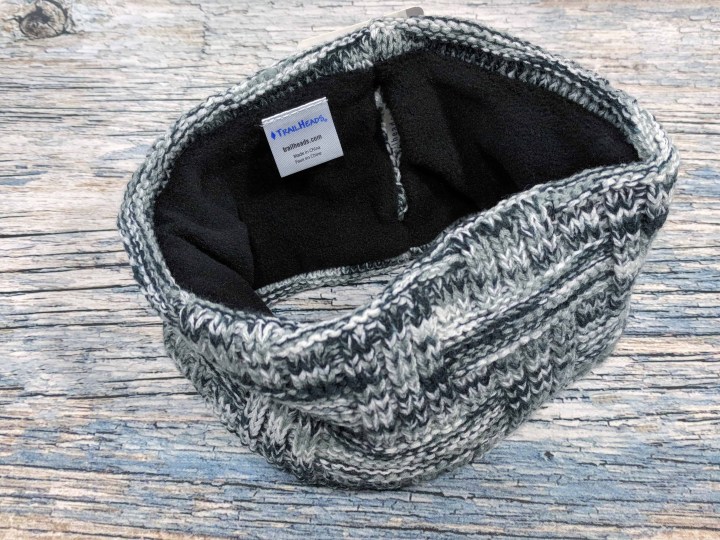 Trailhead Headband ($22). This is such a great item for anyone with long hair! How many times have I had to remove my ponytail to wear a hat or a headband in the middle of the winter because it felt uncomfortable? Too many times! This headband as a subtle slit for your ponytail! No more messy hair while out for an adventure, and the headband will be secure on your head.
FitZip Waist Belt ($8). A small fanny pack that you can easily wear on your next adventure! It looks small but you can hide a lot of things in this belt!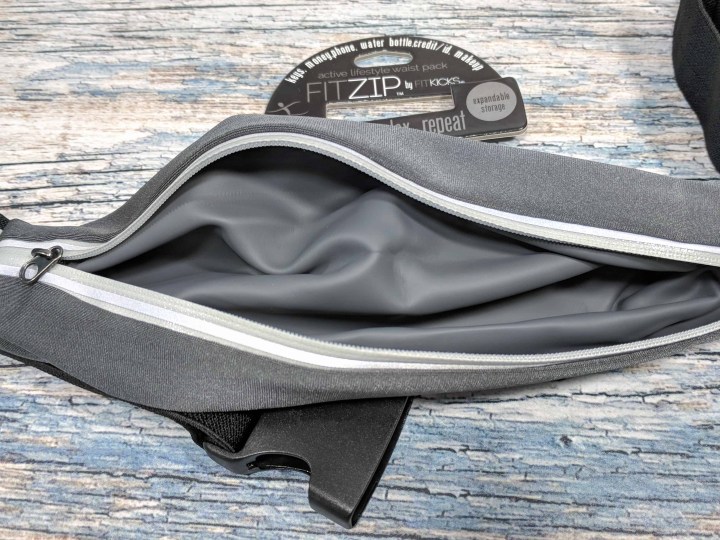 The zipper closes tight so you don't have to worry about dust or water getting inside! The bag/belt is lined with water-resistent fabric to protect your belonging or, if you put a water bottle inside, you are protecting yourself against leaks! Yes, a bottle of water can easily fit in it, but I'll admit it's not the most comfortable thing to carry in it! The belt can also fits phone while still laying flat against yourself.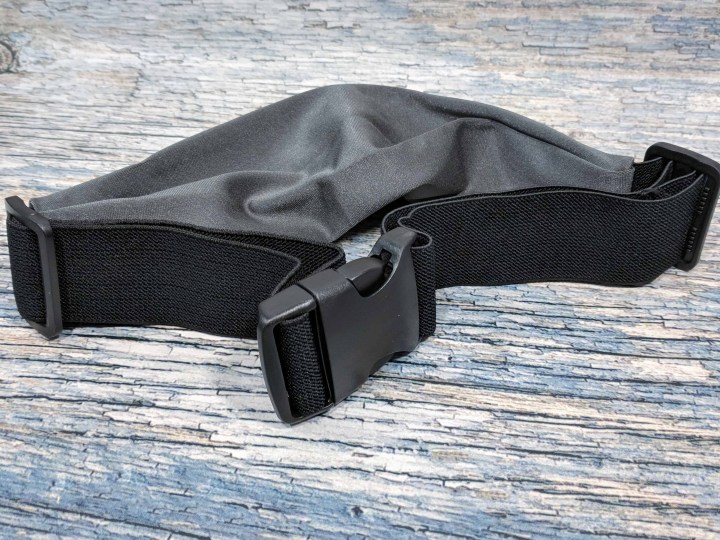 It has two adjustable elastic bands, so you can choose where the closure and the bag sits on your hips.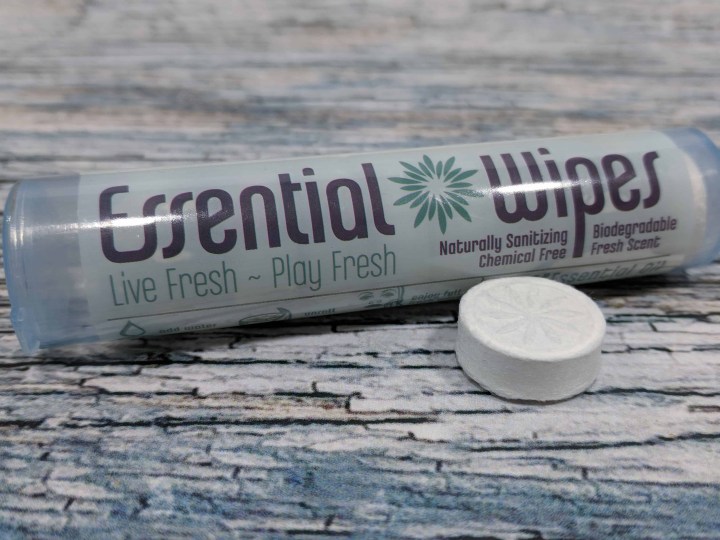 Essential Wipes – Travel Pack ($5). These bamboo tablets only need a bit of water to loosen up the towelette full of essential oils like copaiba, lavender, ylang yland and palo santo.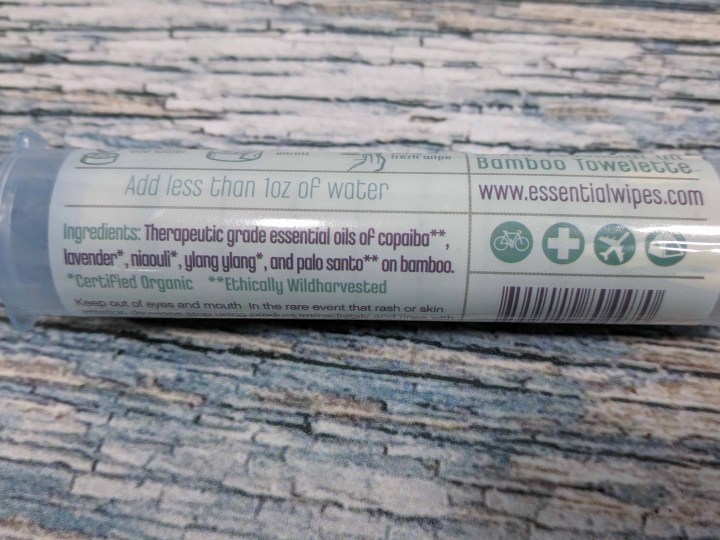 Made with bamboo, they are completely biodegradable and they are safe to use on sensitive skin and with babies.
Salazon Chocolate. They are made with 72% organic dark chocolate, and they are gluten-free and vegan.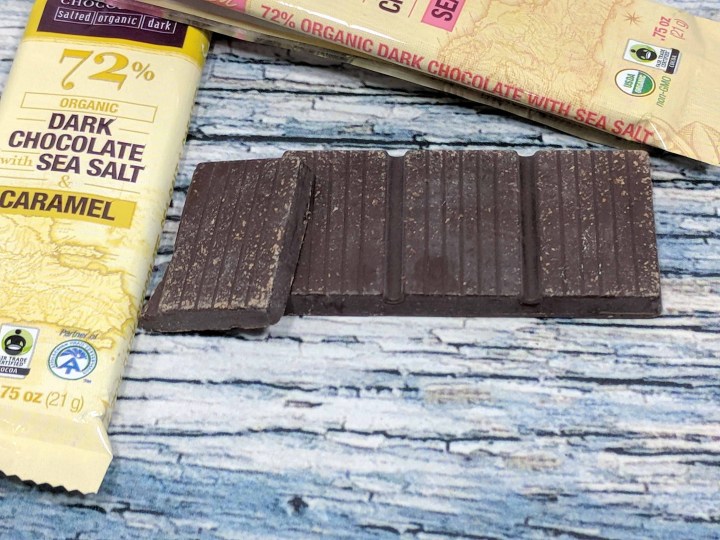 Perfect little pick me up in the afternoon!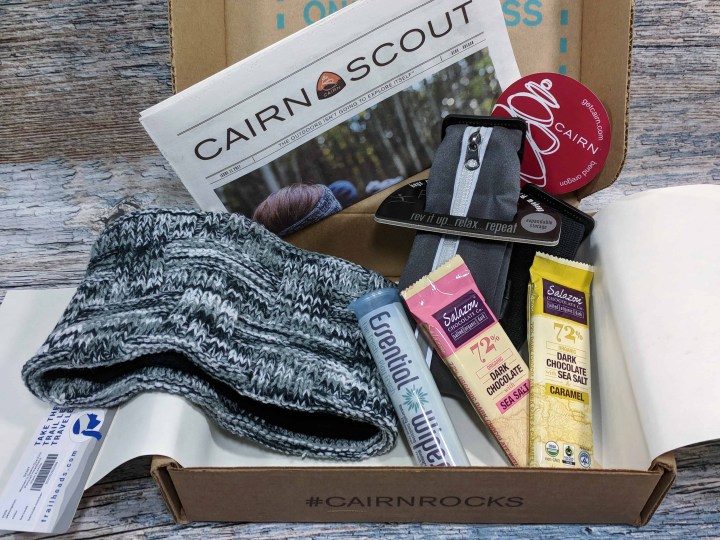 As usual, this box packs a lot of value! I really like the headband as the weather is getting colder, and the wipes are something nice to keep in the car or in a purse for emergency refresher! The chocolate bars were a nice addition and I appreciate that we got something that wasn't full of nuts as usual. Overall, I really like this box!
What did you think of this month's Cairn box?