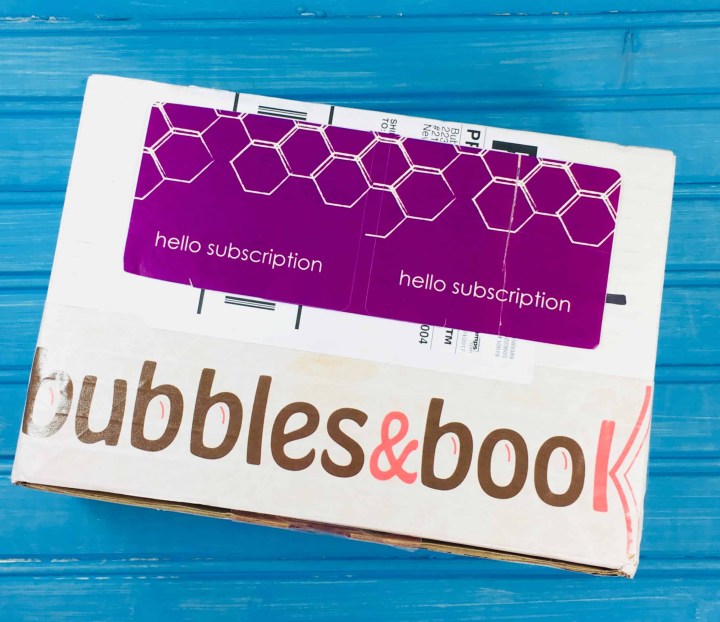 Bubbles & Books is a monthly subscription that sends a romance book and items to help you relax in your tub after a long day doing whatever you do. Need a break from the hectic work day? Step inside your bath/spa. Wrangling little ones under your feet? Time for a bit of me-time in the tub. What can you expect from this subscription?
Every box contains at least one romance novel, one artisan-crafted soap, and one other book- or bath-related goody. However, the majority of our boxes contain more than this!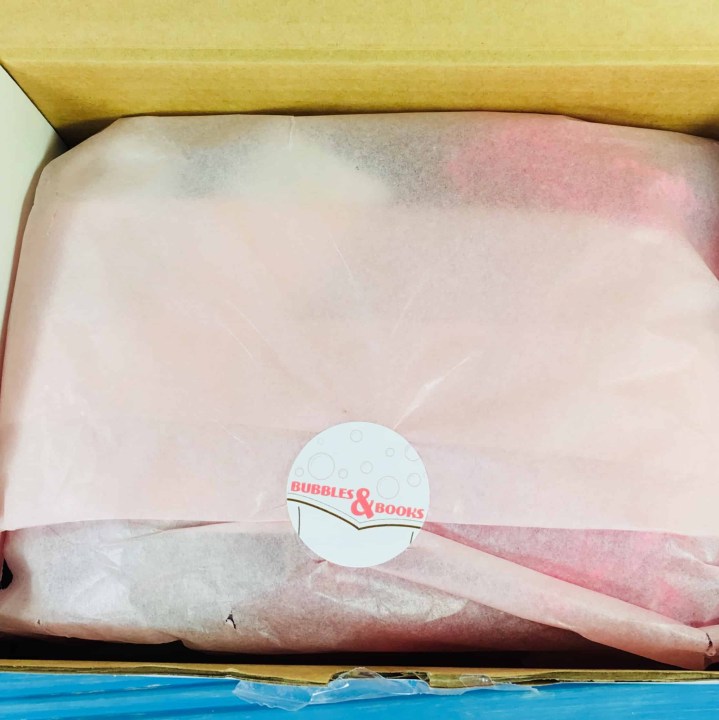 Bubbles & Books is $24 a month plus shipping. My items were wrapped in pink tissue paper that was sealed with a Bubbles & Books sticker. Hot pink squiggles kept everything safe on the journey to my mailbox. Bubbles & Books has 3 genres to choose from: The Bad Boy Box, The Luxe Paranormal Box, and The Swept Away Box.
DEAL: Get 10% off on your first box! Use coupon code SOAKME.
Everything in my Swept Away Bubbles & Books November box! I received a book, a bath bomb, a bar of soap, and samples of body butter and perfume. I didn't receive a product info card or any inserts.
Lucas by Susan Fisher-Davis ($6.65) is book 1 of 4 in the Bad Boys of Dry River, Wyoming series and features cowboys and their amazing abs on the covers of all the books.
Emily Walters needs help fast. Her ex-husband is being released from prison and Adam swore he'd never let her go. She knows he'll come for her. Her only choice is one of the bad boys of Dry River, Lucas Taggart. Lucas raised a lot of hell when he was younger and never backed down from anyone. It's what Emily needs in a protector and a husband. She offers him half of her ranch in exchange for protection and marriage. Whispering Pines is one of the largest horse ranches in the States. Would it be enough to entice the brooding man? Lucas Taggart isn't interested in marriage but he is interested in Whispering Pines and when he looks into Emily's eyes, he knows it wouldn't be a hardship being married to her, as long as it's a real marriage. When Adam shows up to claim the woman he still thinks of as his wife, will Lucas have to do the unthinkable to protect the woman he's come to love with all his heart? What happens if or when Adam is finally out of the picture? Will Emily still want Lucas around and will she ever return his love?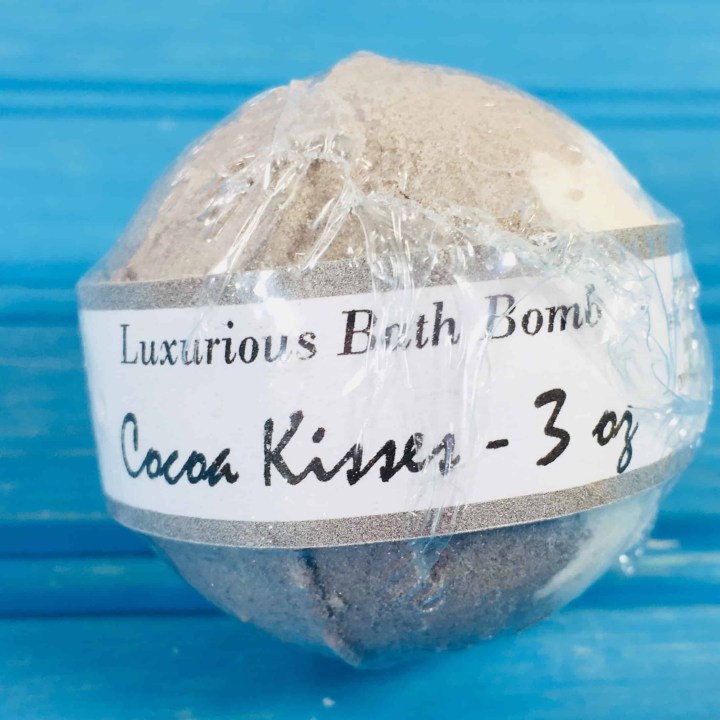 Cocoa Kisses Bath Bomb by Sugar Shak ($4.99) smells like hot cocoa and is made with shea and cocoa butters plus coconut oil. You could drink a cup of hot cocoa while soaking in your very own hot cocoa scented bath!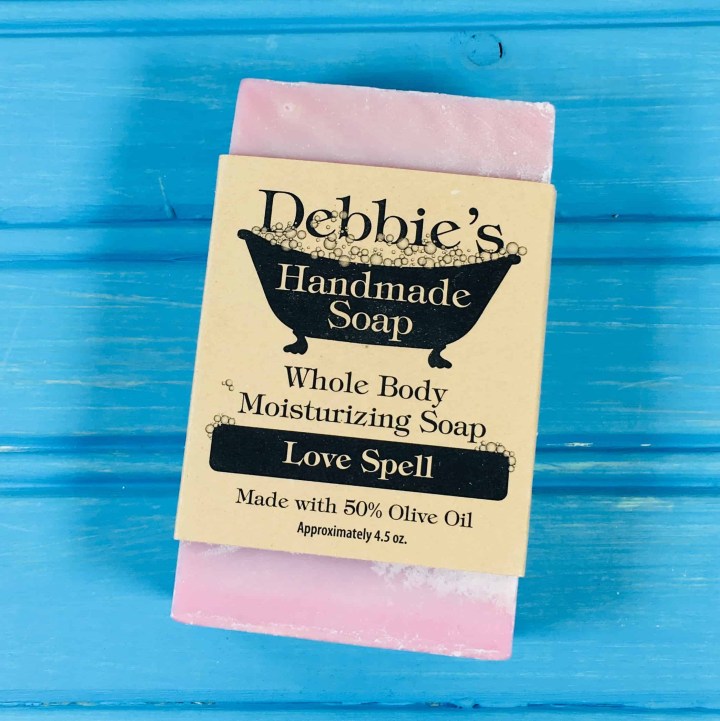 Debbie's Handmade Whole Body Moisturizing Soap in Love Spell ($3.49) is made with 50% olive oil for skin softening benefits.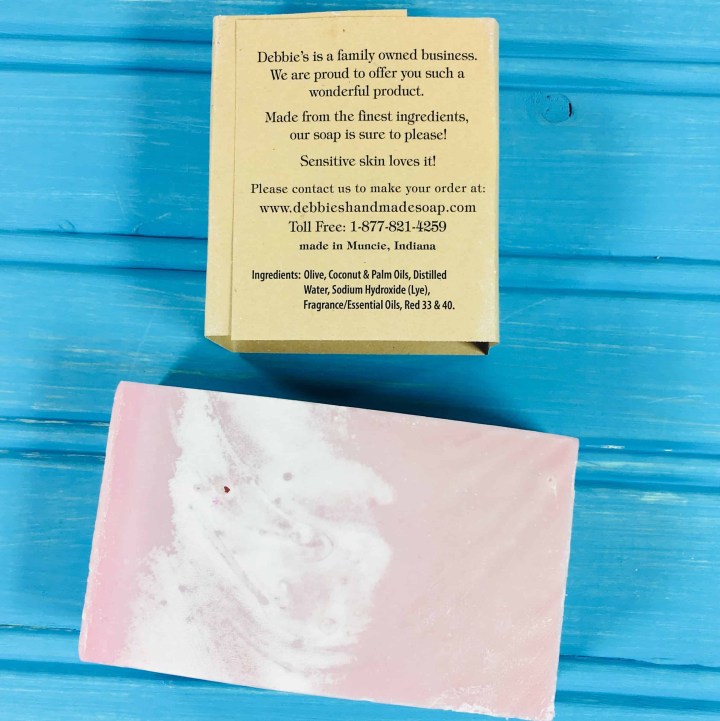 Love Spell is "a lavishly lush blend of orange, peach, cherry blossom and white jasmine" and reminds me of a floral fruit punch! These bars are hand-made in small batches.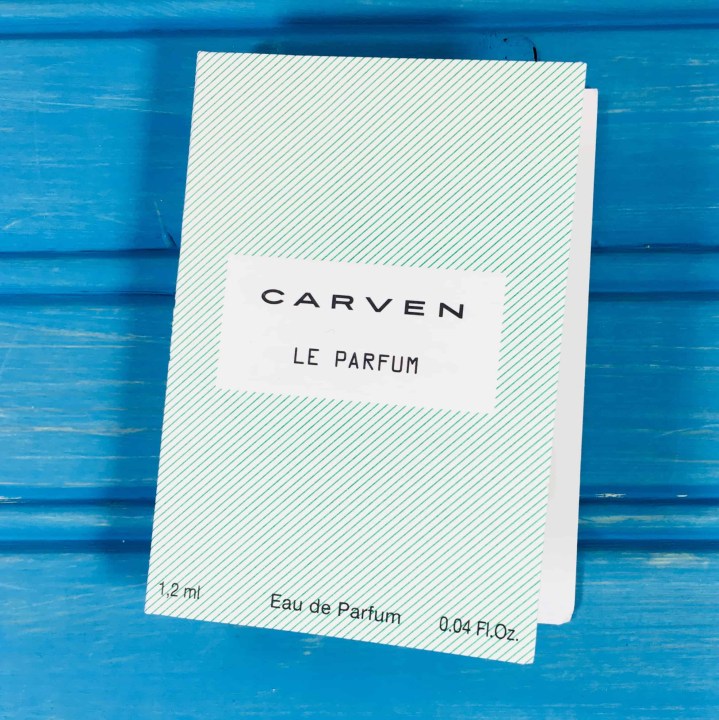 Carven Le Parfum for Women ($1.13) is a floral woody musk and I'm pretty sure I've tried this before from my Scentbird subscription!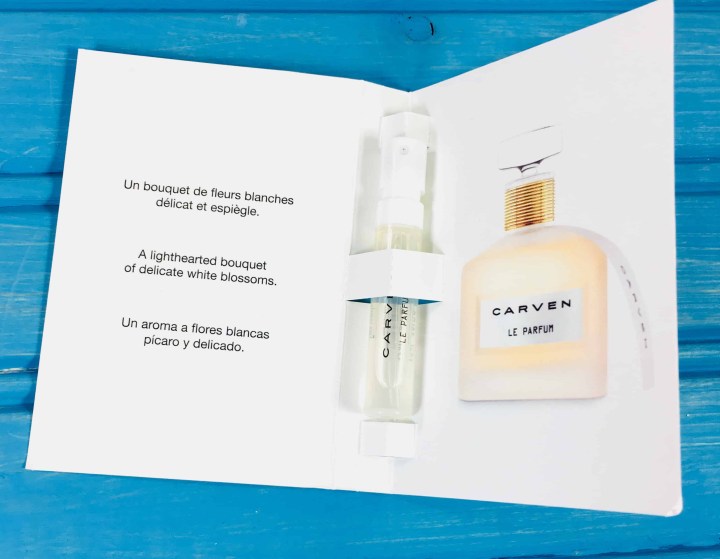 This is described as "a lighthearted bouquet of delicate white blossoms" and is perfect for fall as it has a bit of something dark among those white florals.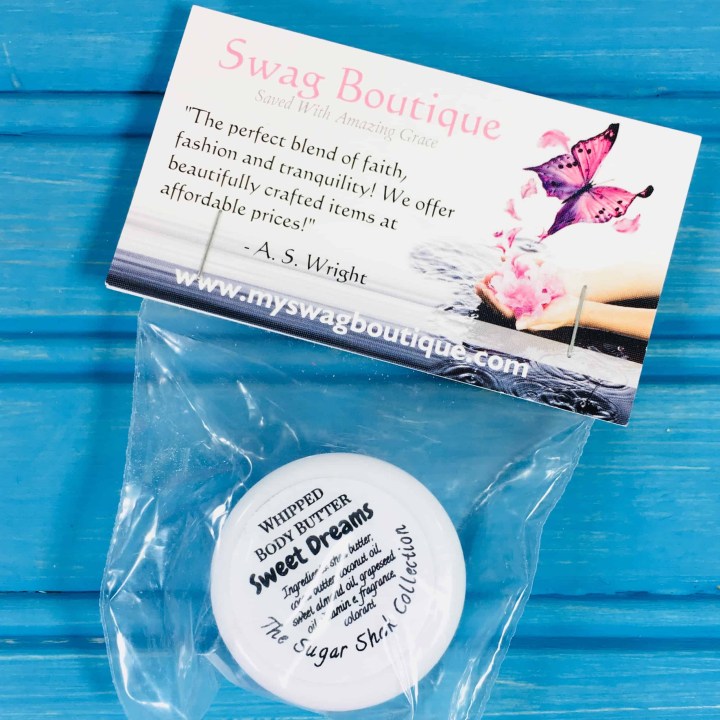 Sweet Dreams Whipped Body Butter Sample from The Sugar Shak ($3.99 for a sample size) is enough maybe for a one-time use on the whole body, or you can place this in your purse makeup bag for spot softening on the go.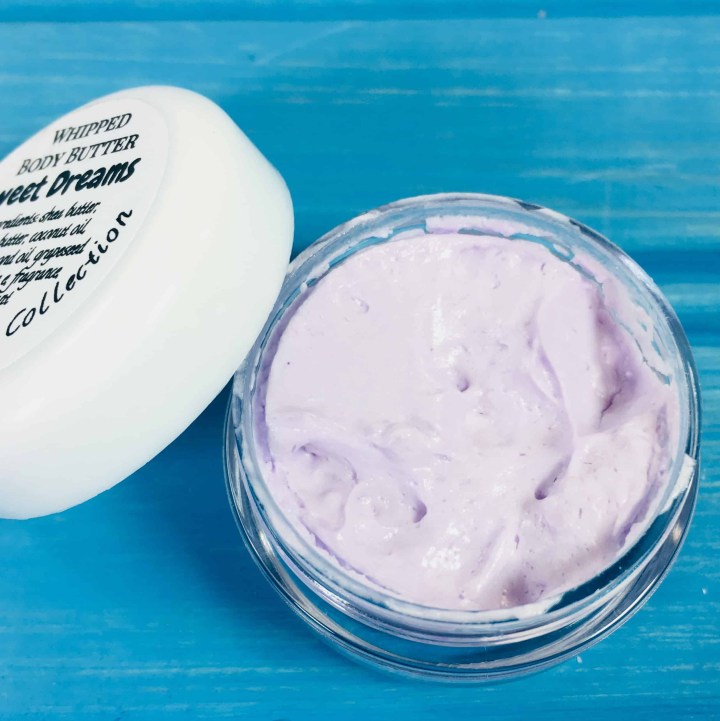 The scent of this lavender colored body butter is kind of hard to describe – it doesn't smell like lavender, but floral and sweet are the keywords I would use. Shea butter, coconut oil, and aloe vera help soften skin and leaves your skin very moist, so a wipe with the towel before getting dressed is probably in order.
Bubbles & Books is a nice subscription for those who would like to soak their cares away. For the price, I would expect a current release book. The soap and bath bomb are standard items for this subscription, so if you like to take a scented bath then this is a nice monthly reminder to stop and take care of yourself. I found these items to have a value of around $20.25, and that is if you believe the body butter sample is worth $3.99. This is under the price paid for the subscription plus shipping. I feel like the value really needs to go up, and a new release book would help it get there. I would love to see some more personalization, maybe a couple of choices of books could be sent out for subscribers to choose from.
What do you think of this month's box? Let me know in the comments!