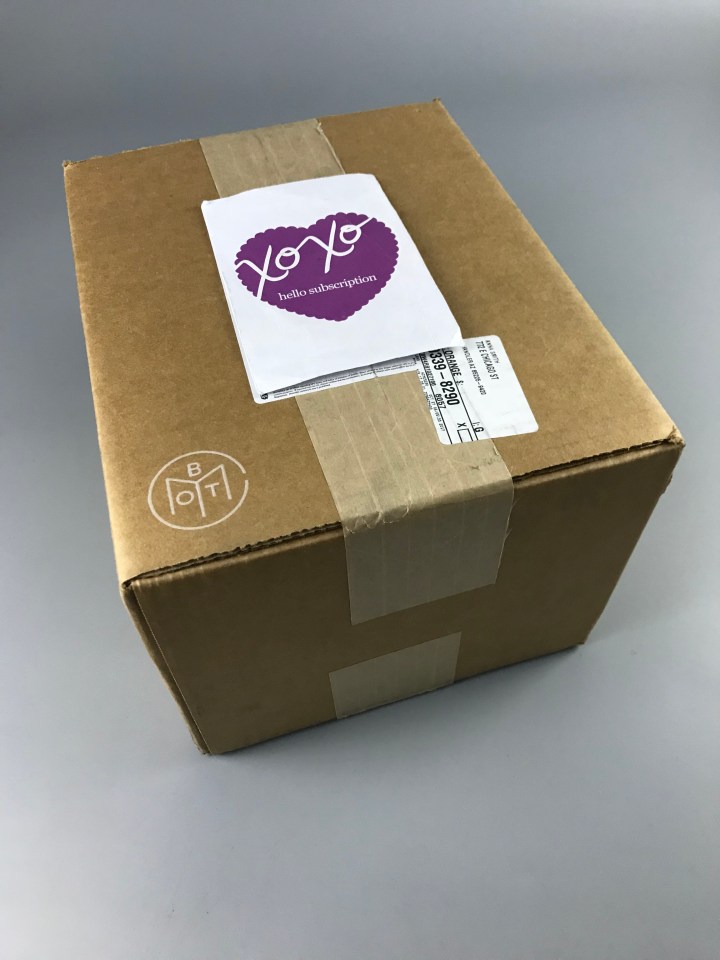 Book of the Month Club is a monthly book subscription box. Each month, their panel of Judges selects 5 books, which they announce on the first of the month, and members have six days to decide which book (or books) they would like to receive. One book per month is included in the membership fee, and members can purchase up to two additional books each month for $9.99 per title. The subscription price is $14.99 per month.
The Book of the Month subscription includes one book per month – we were sent all five to examine. You can add on extra titles for $9.99 per book!
DEAL: Book of the Month Club has a special deal – new subscribers can use this link to get their first month FREE!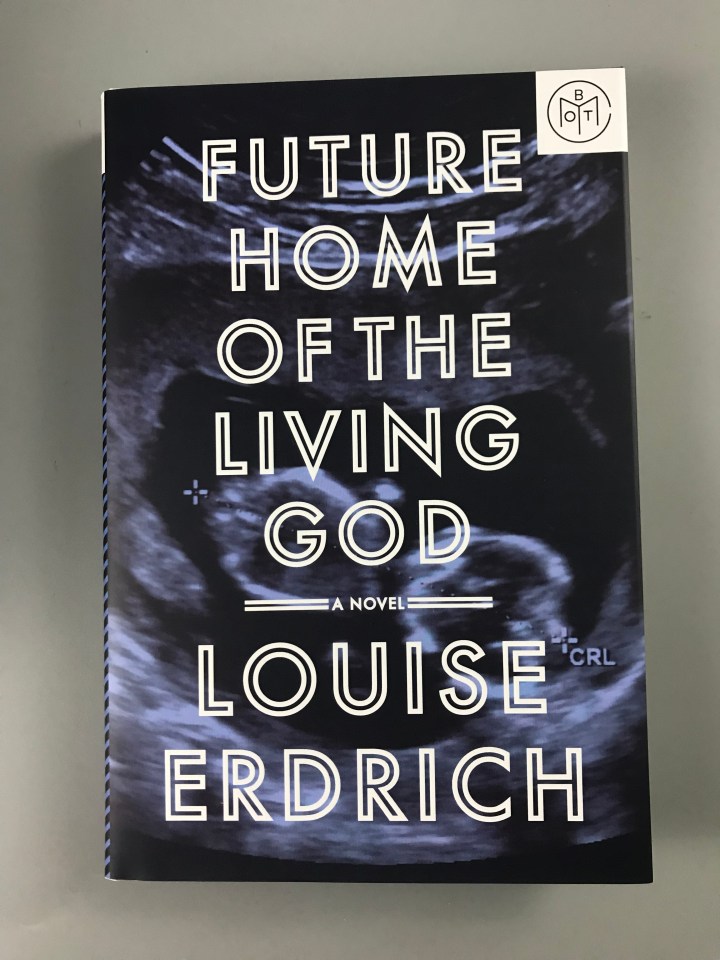 Future Home of the Living God: A Novel by Louise Erdrich ($17.43)
Louise Erdrich, the New York Times bestselling, National Book Award-winning author of LaRose and The Round House, paints a startling portrait of a young woman fighting for her life and her unborn child against oppressive forces that manifest in the wake of a cataclysmic event.

The world as we know it is ending. Evolution has reversed itself, affecting every living creature on earth. Science cannot stop the world from running backwards, as woman after woman gives birth to infants that appear to be primitive species of humans. Thirty-two-year-old Cedar Hawk Songmaker, adopted daughter of a pair of big-hearted, open-minded Minneapolis liberals, is as disturbed and uncertain as the rest of America around her. But for Cedar, this change is profound and deeply personal. She is four months pregnant.

Though she wants to tell the adoptive parents who raised her from infancy, Cedar first feels compelled to find her birth mother, Mary Potts, an Ojibwe living on the reservation, to understand both her and her baby's origins. As Cedar goes back to her own biological beginnings, society around her begins to disintegrate, fueled by a swelling panic about the end of humanity.

There are rumors of martial law, of Congress confining pregnant women. Of a registry, and rewards for those who turn these wanted women in. Flickering through the chaos are signs of increasing repression: a shaken Cedar witnesses a family wrenched apart when police violently drag a mother from her husband and child in a parking lot. The streets of her neighborhood have been renamed with Bible verses. A stranger answers the phone when she calls her adoptive parents, who have vanished without a trace. It will take all Cedar has to avoid the prying eyes of potential informants and keep her baby safe.

A chilling dystopian novel both provocative and prescient, Future Home of the Living God is a startlingly original work from one of our most acclaimed writers: a moving meditation on female agency, self-determination, biology, and natural rights that speaks to the troubling changes of our time.
Artemis by Andy Weir ($16.20)
Jasmine Bashara never signed up to be a hero. She just wanted to get rich.

Not crazy, eccentric-billionaire rich, like many of the visitors to her hometown of Artemis, humanity's first and only lunar colony. Just rich enough to move out of her coffin-sized apartment and eat something better than flavored algae. Rich enough to pay off a debt she's owed for a long time.

So when a chance at a huge score finally comes her way, Jazz can't say no. Sure, it requires her to graduate from small-time smuggler to full-on criminal mastermind. And it calls for a particular combination of cunning, technical skills, and large explosions—not to mention sheer brazen swagger. But Jazz has never run into a challenge her intellect can't handle, and she figures she's got the 'swagger' part down.

The trouble is, engineering the perfect crime is just the start of Jazz's problems. Because her little heist is about to land her in the middle of a conspiracy for control of Artemis itself.

Trapped between competing forces, pursued by a killer and the law alike, even Jazz has to admit she's in way over her head. She'll have to hatch a truly spectacular scheme to have a chance at staying alive and saving her city.

Jazz is no hero, but she is a very good criminal.

That'll have to do.

Propelled by its heroine's wisecracking voice, set in a city that's at once stunningly imagined and intimately familiar, and brimming over with clever problem-solving and heist-y fun, Artemis is another irresistible brew of science, suspense, and humor from #1 bestselling author Andy Weir.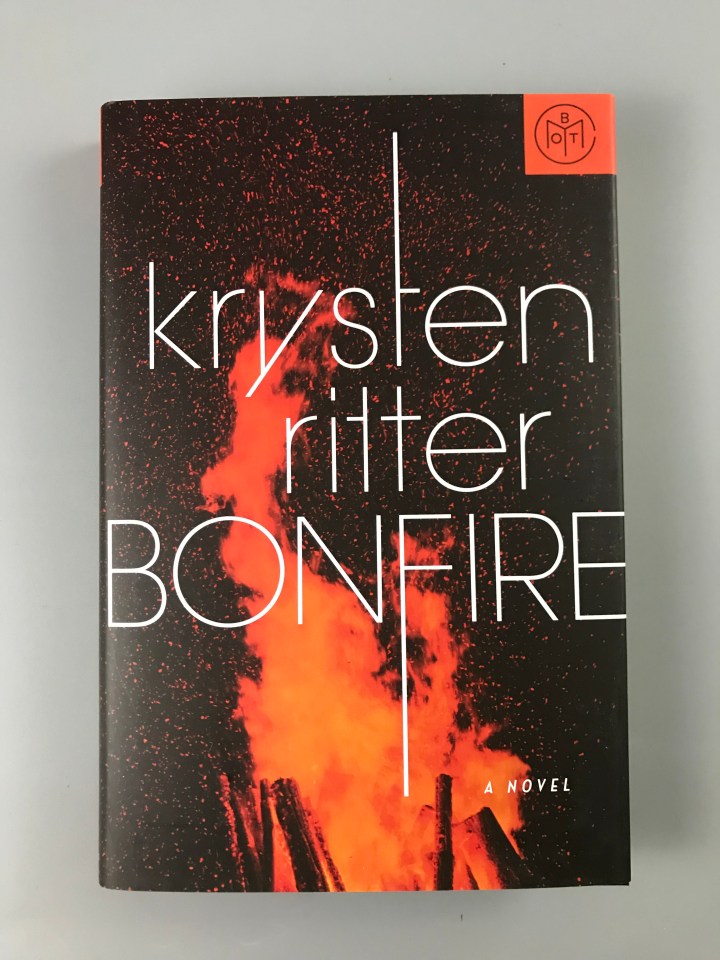 Bonfire: A Novel by Krysten Ritter ($15.60)
Can you ever outrun your past?

From actress, producer, and writer Krysten Ritter, a gripping, tightly wound suspense novel about a woman forced to confront her past in the wake of small-town corruption

It has been ten years since Abby Williams left home and scrubbed away all visible evidence of her small-town roots. Now working as an environmental lawyer in Chicago, she has a thriving career, a modern apartment, and her pick of meaningless one-night stands.

But when a new case takes her back home to Barrens, Indiana, the life Abby painstakingly created begins to crack. Tasked with investigating Optimal Plastics, the town's most high-profile company and economic heart, Abby begins to find strange connections to Barrens's biggest scandal from more than a decade ago, involving the popular Kaycee Mitchell and her closest friends—just before Kaycee disappeared for good.

Abby knows the key to solving any case lies in the weak spots, the unanswered questions. But as she tries desperately to find out what really happened to Kaycee, troubling memories begin to resurface and she begins to doubt her own observations. And when she unearths an even more disturbing secret—a ritual called "The Game"—it will threaten reputations, and lives, in the community and risk exposing a darkness that may consume her.

With tantalizing twists, slow-burning suspense, and a remote rural town of just five claustrophobic square miles, Bonfire is a dark exploration of what happens when your past and present collide.
The Rules of Magic by Alice Hoffman ($18.28)
From beloved author Alice Hoffman comes the spellbinding prequel to her bestseller, Practical Magic.

Find your magic.

For the Owens family, love is a curse that began in 1620, when Maria Owens was charged with witchery for loving the wrong man.

Hundreds of years later, in New York City at the cusp of the sixties, when the whole world is about to change, Susanna Owens knows that her three children are dangerously unique. Difficult Franny, with skin as pale as milk and blood red hair, shy and beautiful Jet, who can read other people's thoughts, and charismatic Vincent, who began looking for trouble on the day he could walk.

From the start Susanna sets down rules for her children: No walking in the moonlight, no red shoes, no wearing black, no cats, no crows, no candles, no books about magic. And most importantly, never, ever, fall in love. But when her children visit their Aunt Isabelle, in the small Massachusetts town where the Owens family has been blamed for everything that has ever gone wrong, they uncover family secrets and begin to understand the truth of who they are. Back in New York City each begins a risky journey as they try to escape the family curse.

The Owens children cannot escape love even if they try, just as they cannot escape the pains of the human heart. The two beautiful sisters will grow up to be the revered, and sometimes feared, aunts in Practical Magic, while Vincent, their beloved brother, will leave an unexpected legacy. Thrilling and exquisite, real and fantastical, The Rules of Magic is a story about the power of love reminding us that the only remedy for being human is to be true to yourself.
Uncommon Type by Tom Hanks ($16.17)
A gentle Eastern European immigrant arrives in New York City after his family and his life have been torn apart by his country's civil war. A man who loves to bowl rolls a perfect game–and then another and then another and then many more in a row until he winds up ESPN's newest celebrity, and he must decide if the combination of perfection and celebrity has ruined the thing he loves. An eccentric billionaire and his faithful executive assistant venture into America looking for acquisitions and discover a down and out motel, romance, and a bit of real life. These are just some of the tales Tom Hanks tells in this first collection of his short stories. They are surprising, intelligent, heartwarming, and, for the millions and millions of Tom Hanks fans, an absolute must-have!
BOTM is amazing – bringing a splash of so many different genres to my door in one very heavy box (the add-ons are a must if you read a lot!). I love that each book is hard-covered and how each jacket is made just for BOTM. BOTM keeps me up to date with new authors and most importantly new books. I can't decide if I'm going to read Krysten Ritter's book or Tom Hanks' book first. I just love that BOTM makes getting brand new books so easy. Keep up the great work and giving everyone fantastic options.
What do you think of this month's book selections?