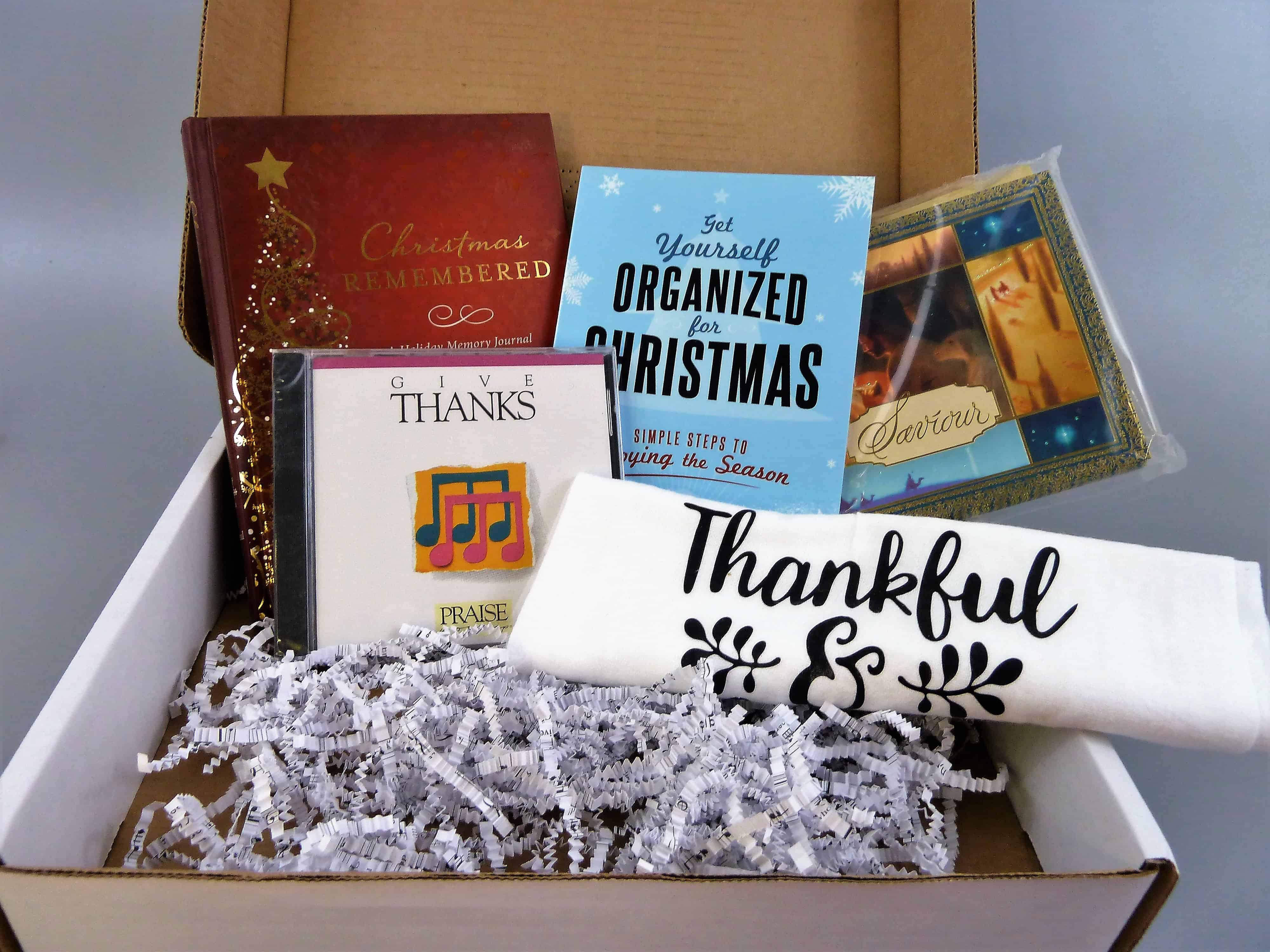 Bette's Box of Blessings is a subscription made with Christians in mind. It gives you a collection of gifts for yourself to help you grow in your faith and items to share your faith with friends and family. The boxes start at $29 per month.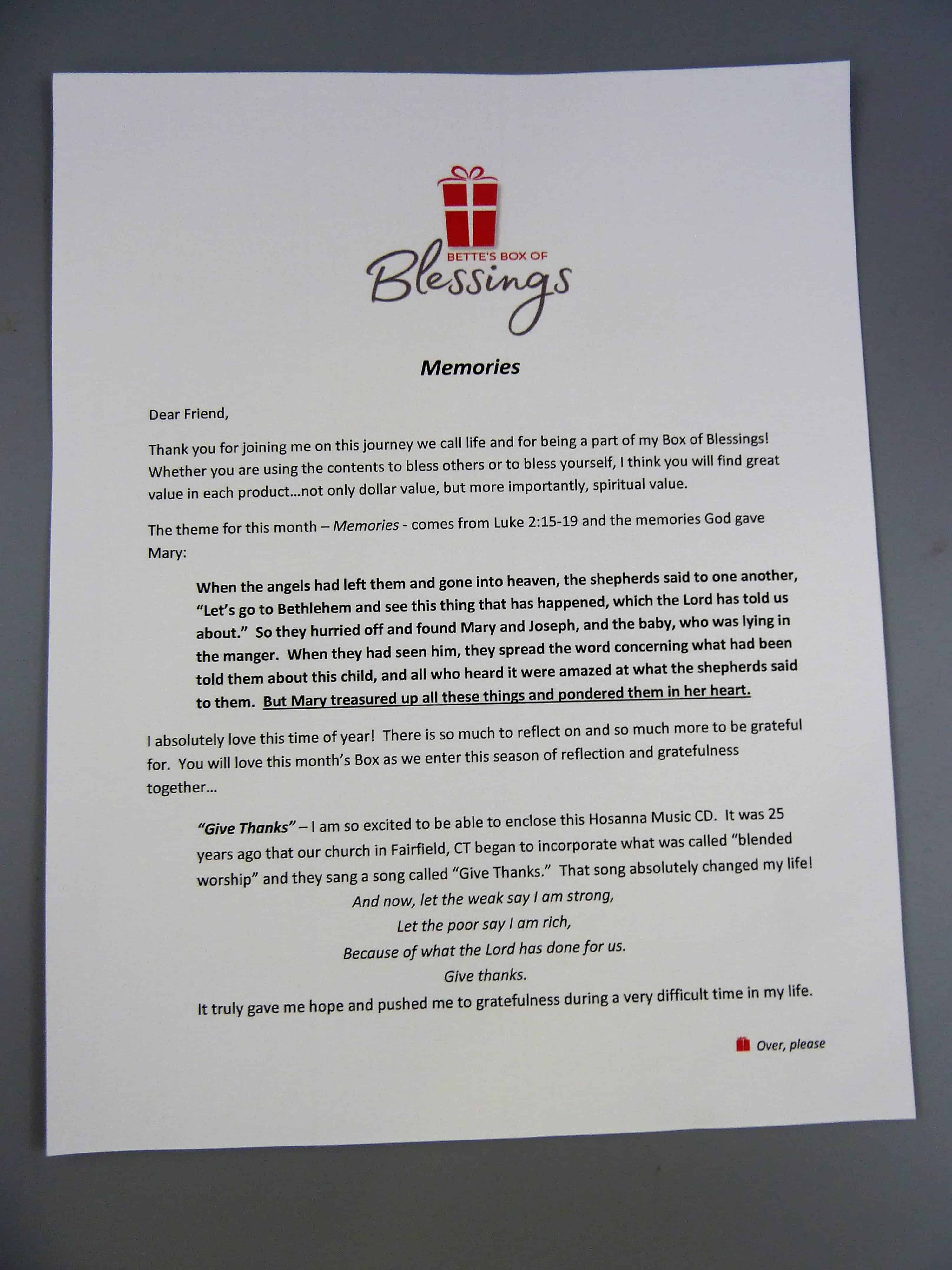 Each box includes a letter from Bette talking about the inspiration for this month's box. This month's theme is "Memories."
DEAL: Get $5 off your first month's box! Use coupon code HELLO.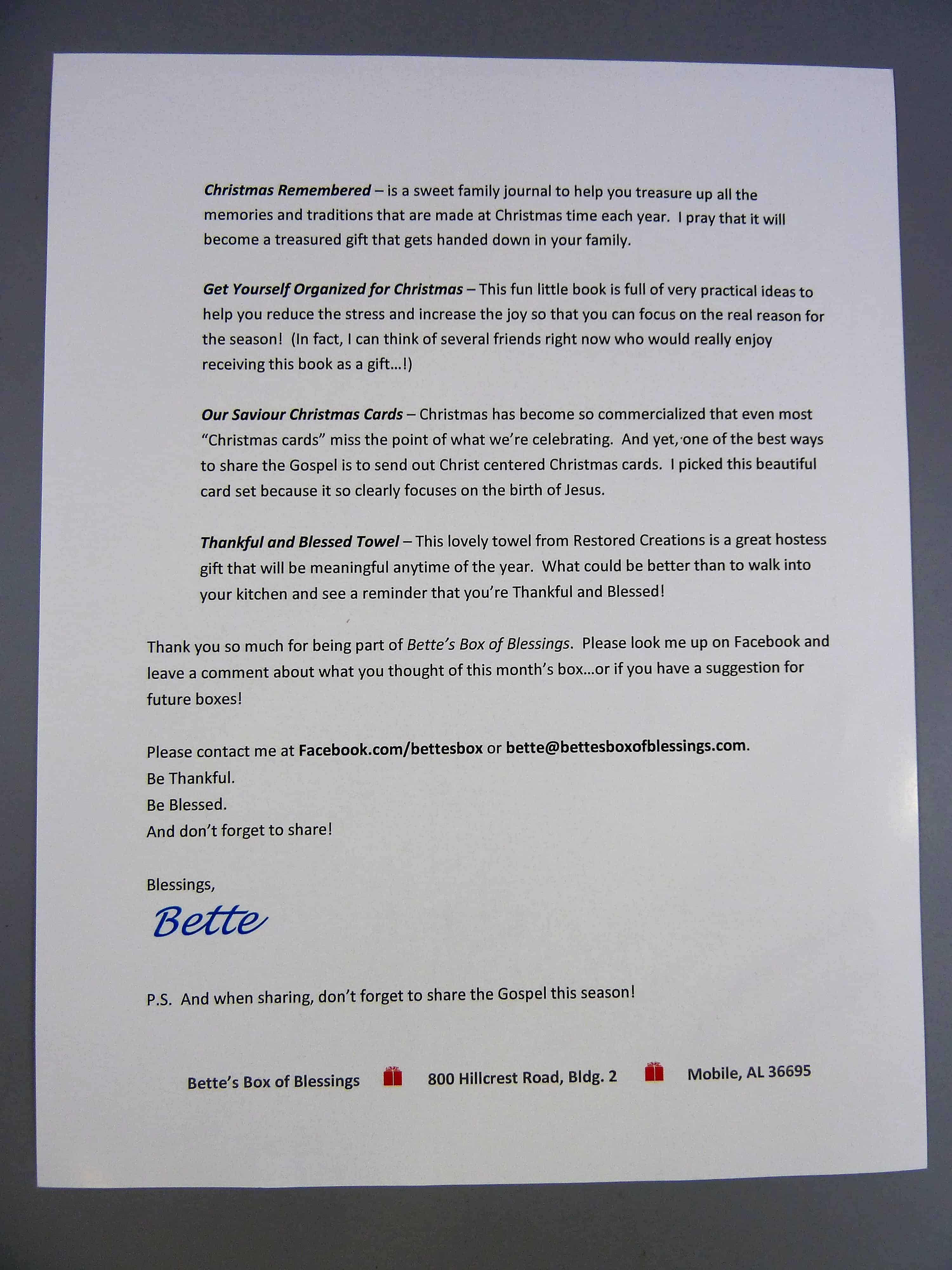 Bette provides an inspirational scripture and speaks to how each of the box's contents center around the theme and can be used to inspire you or a loved one in your life. I really like the personal touch and care taken in writing up the letters.
The Give Thanks by Praise Worship CD ($16.55) is full of traditional worship songs. The very upbeat chorus is bound to put a smile on your face as you praise God and sing along.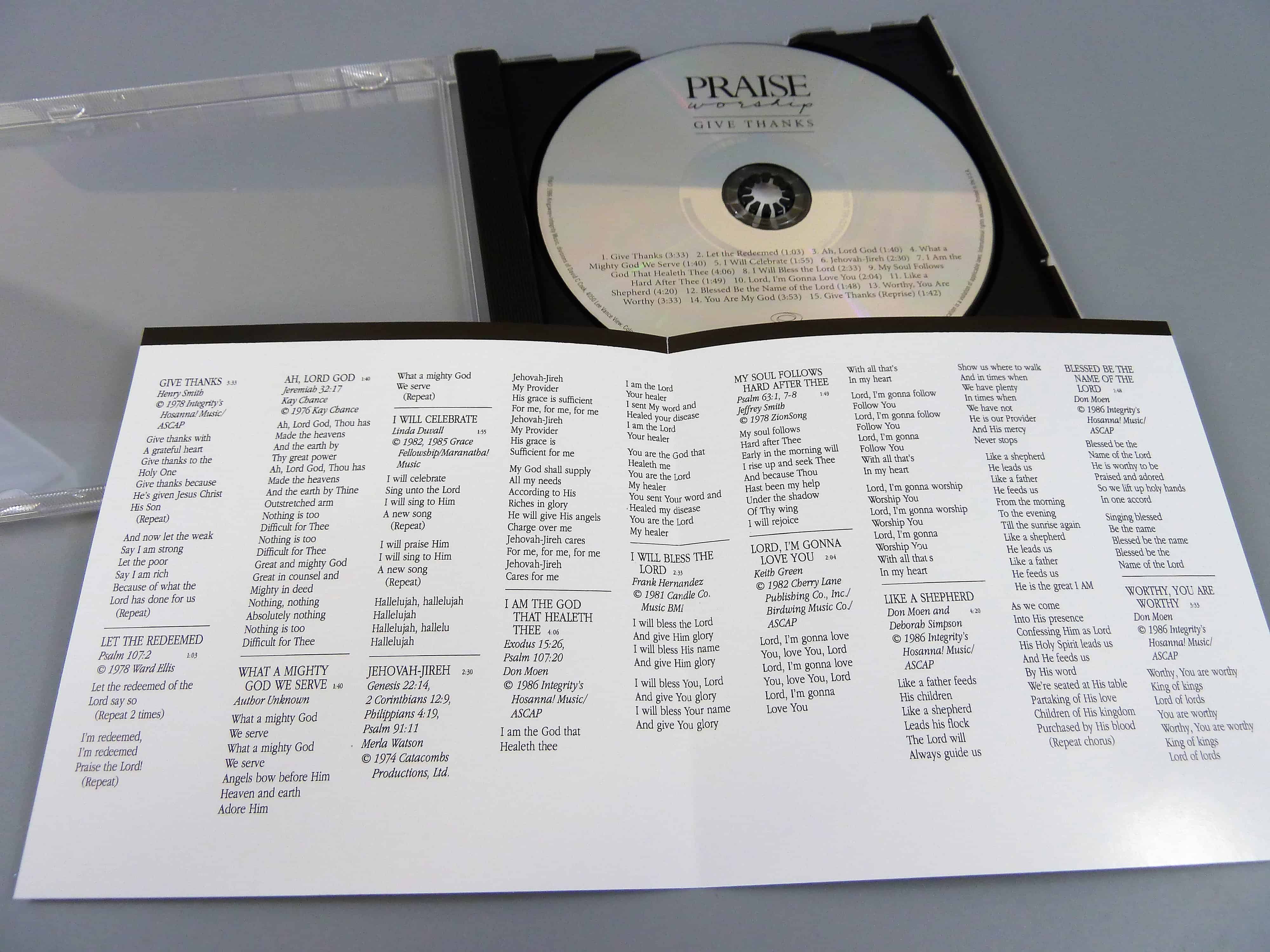 The booklet inside the cover comes complete with words to the songs to make it even easier to sing along.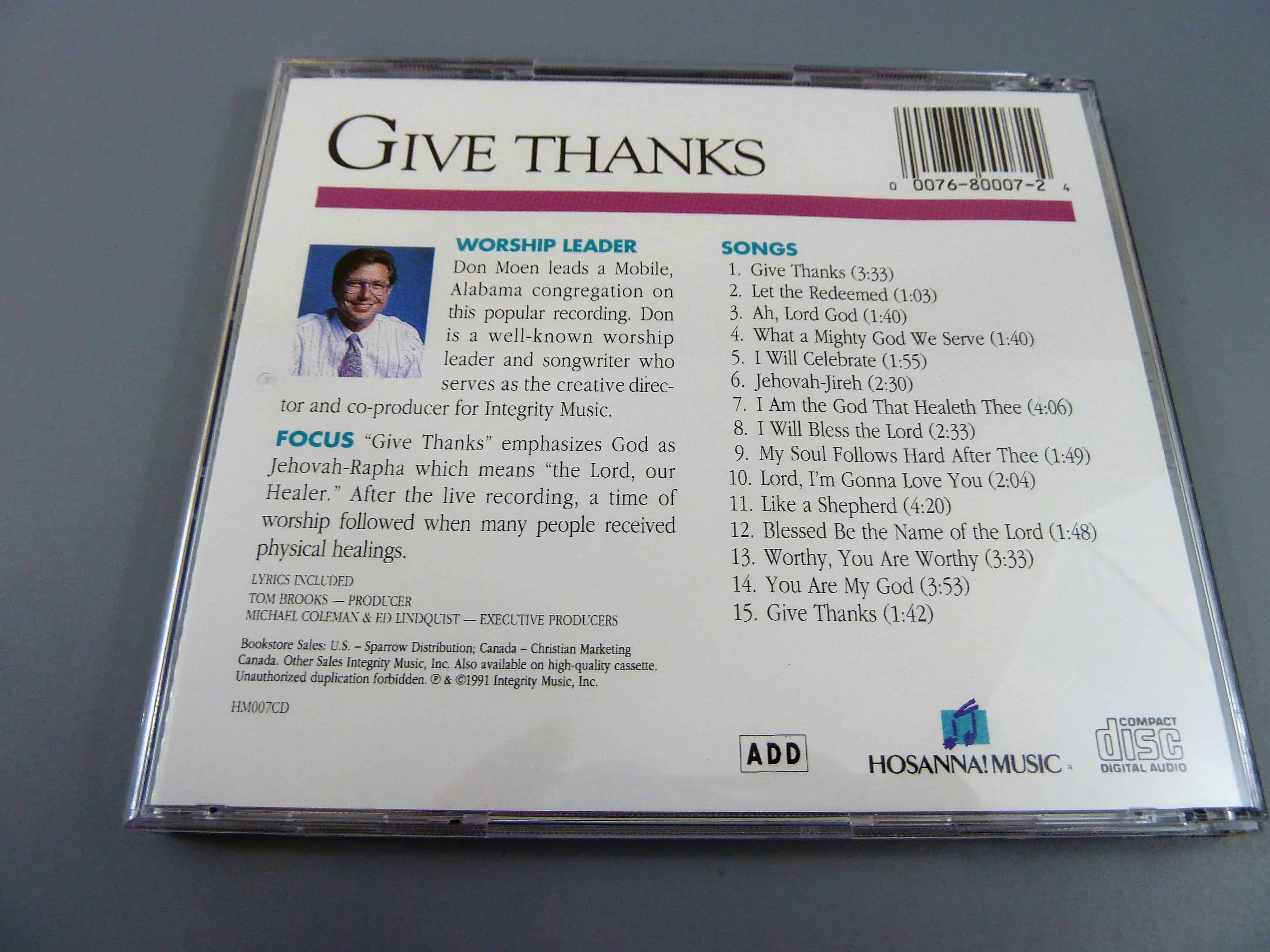 The back cover, showing the full list of 15 songs on the CD.
Just in time for the holiday season are these Christ inspired Christmas cards! It centers around Christ's birth and includes beautifully matching envelopes.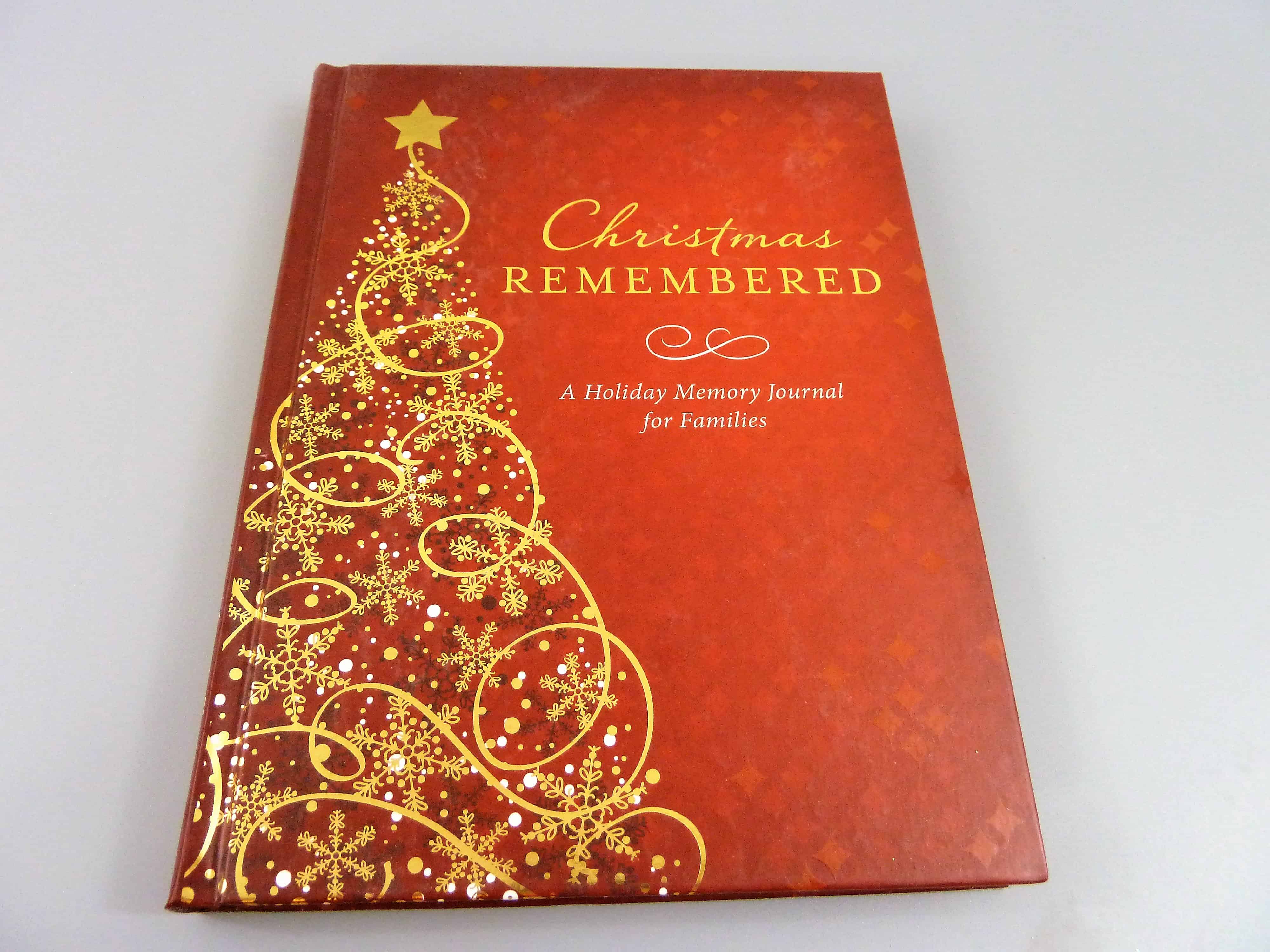 This beautiful Holiday Journal, called Christmas Remembered, ($9.83) was included in the box as well.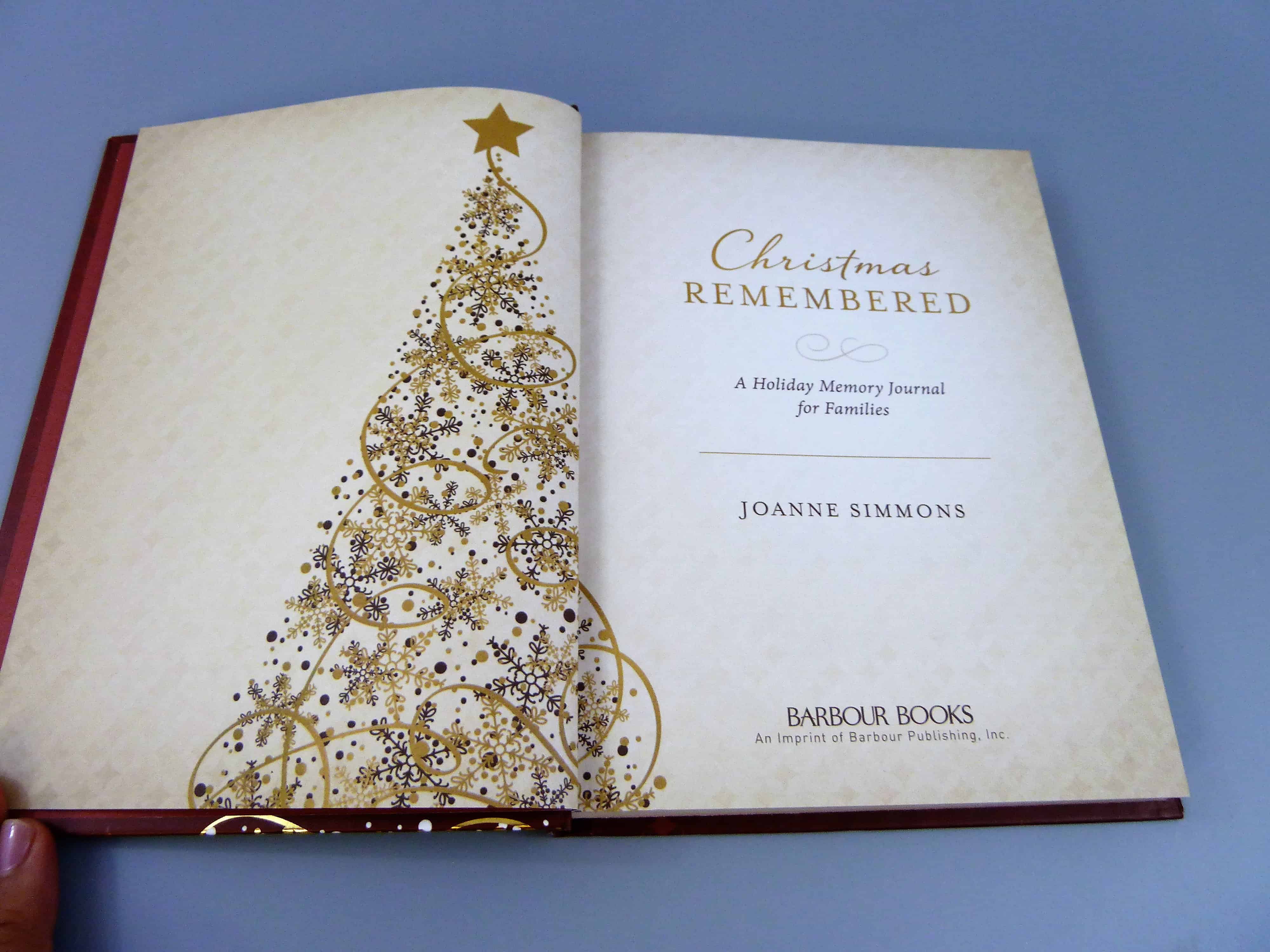 What a special journal to be able to jot things down together as a family! We should cherish each moment together, and this book reminds us to reflect, appreciate, and be grateful.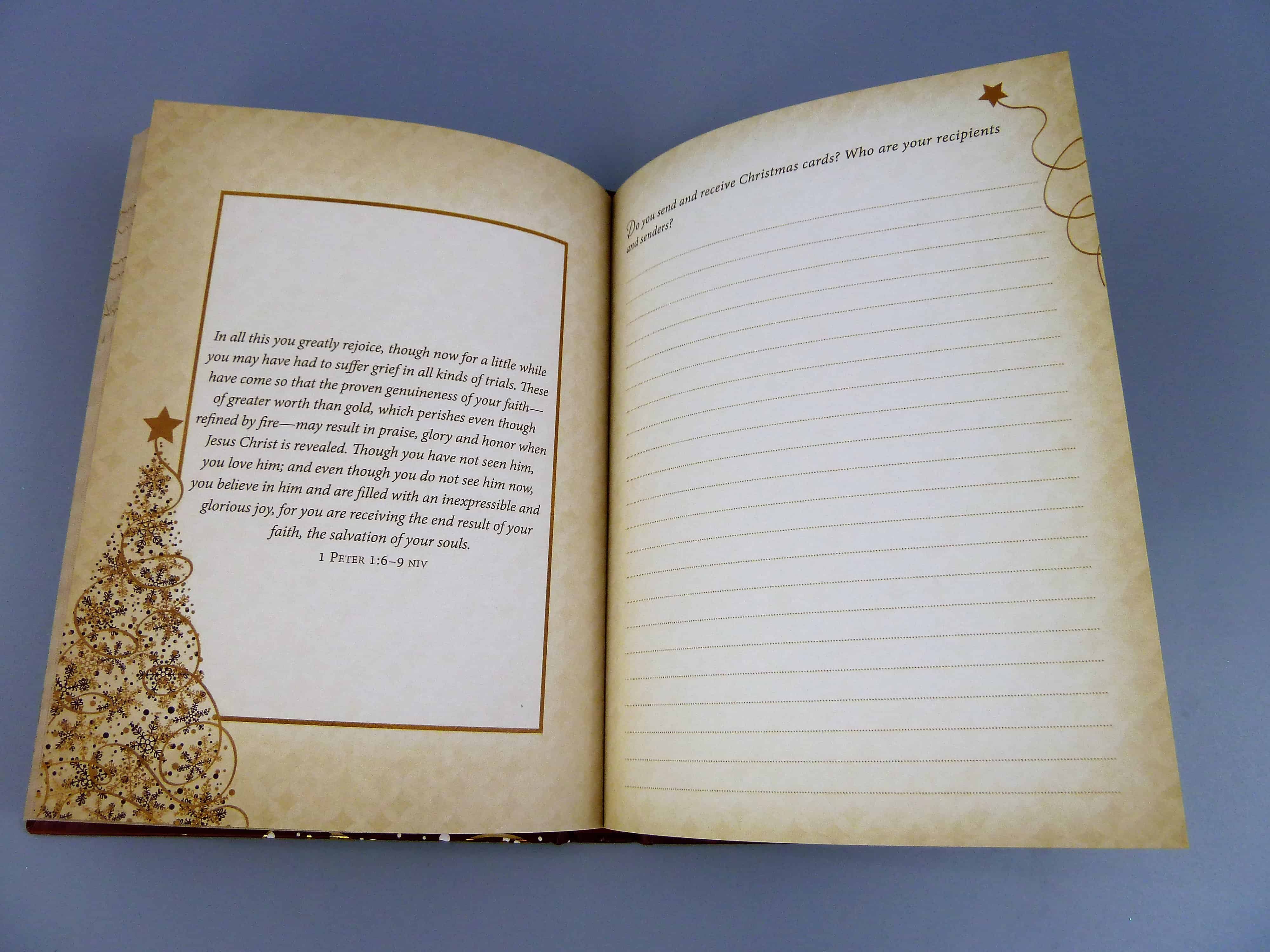 Most pages have questions at the top and lines to write in answers as shown on the right. However, some pages also come with a scripture, like the one on the left. It is to capture your thoughts on different topics as a family.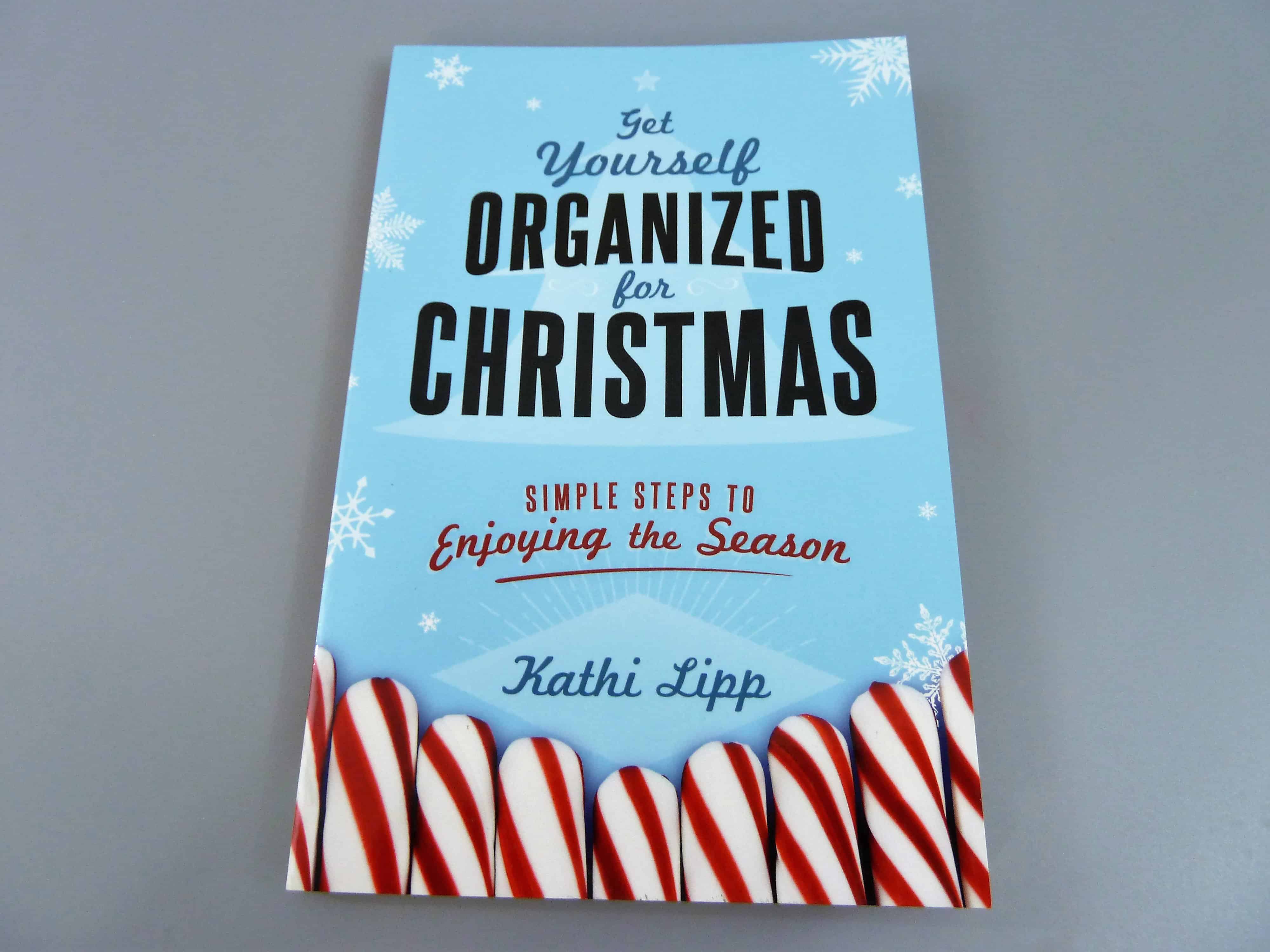 The second book provided was "Get Yourself Organized for Christmas" by Kathy Lipp. This 5 star rated book is $10.15 on Amazon. It is designed to help you shake off the stress and let you enjoy Christmas once again.
The back of the book talks a bit more about the intent of the book, and how its going to help you through the often hectic holiday.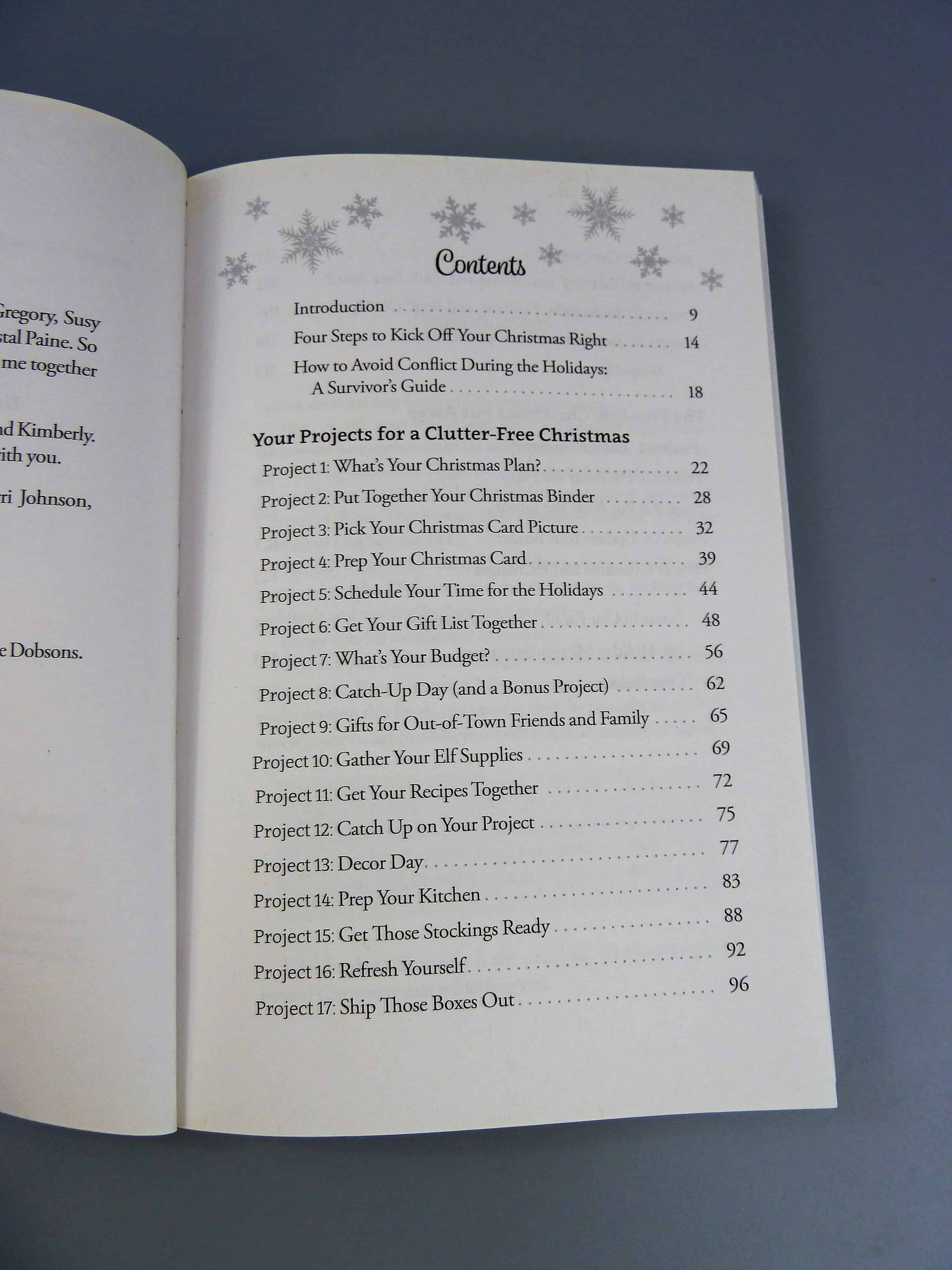 The table contents. This truly is a guide to help us keep our cool in this very hectic time of the year.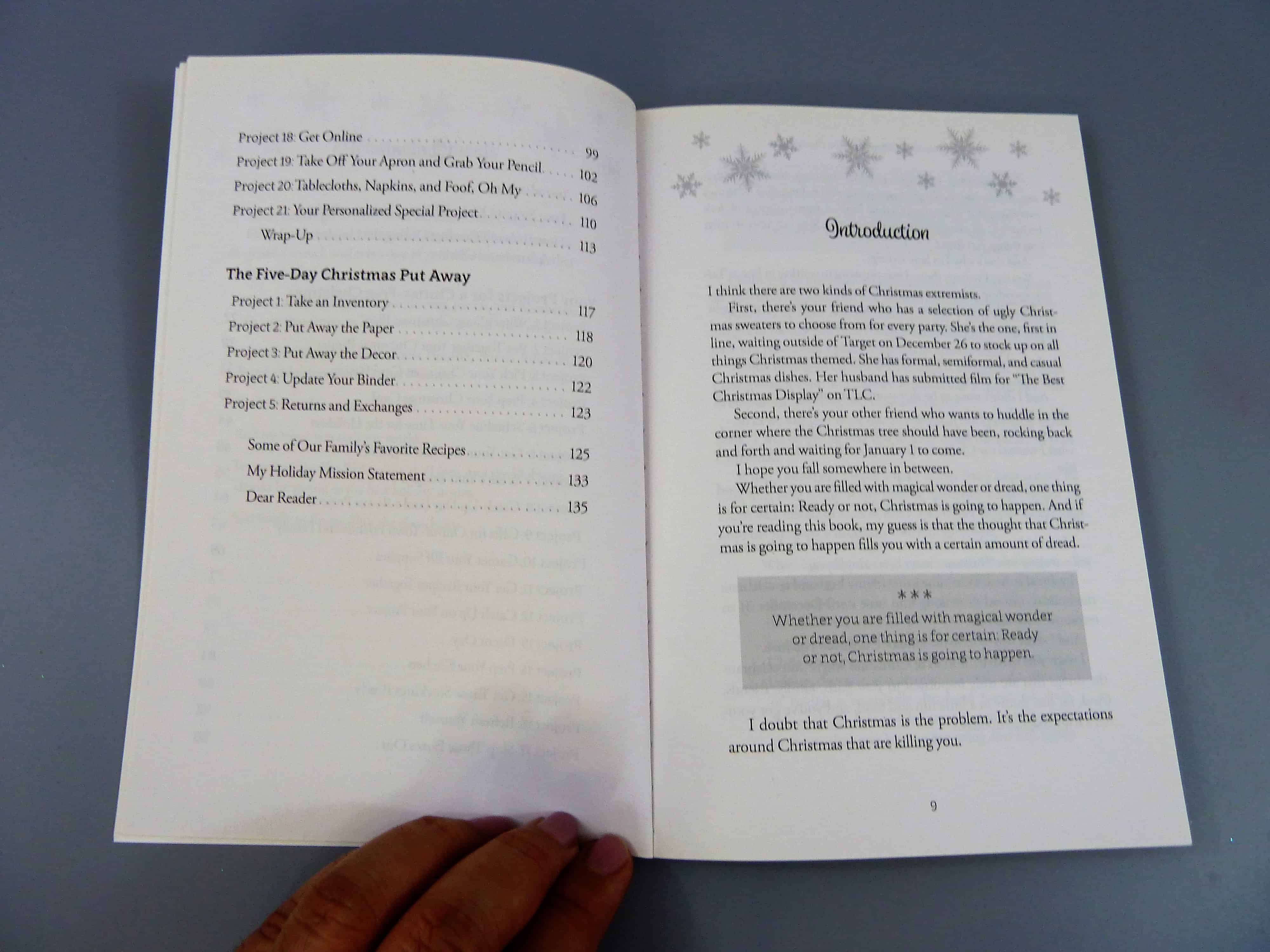 In the introduction, you are reassured that the problem really isn't Christmas, but the expectations around it that are the problem. Looking forward to reading through it all to learn to shift my  way of thinking about it!
This hand towel by Restored Creations was the last item in the box and provides an opportunity to smile and be grateful each time you look at it.
Give this box a try if you are looking to bring a little sunshine into your day. God's message of remembering and having a grateful heart comes through in this box of blessings and will surely be a blessing to you or someone you gift it to.
Merry Christmas!
Did you like this box? Let me know in the comments!
Visit Bette's Box of Blessings to subscribe or find out more!