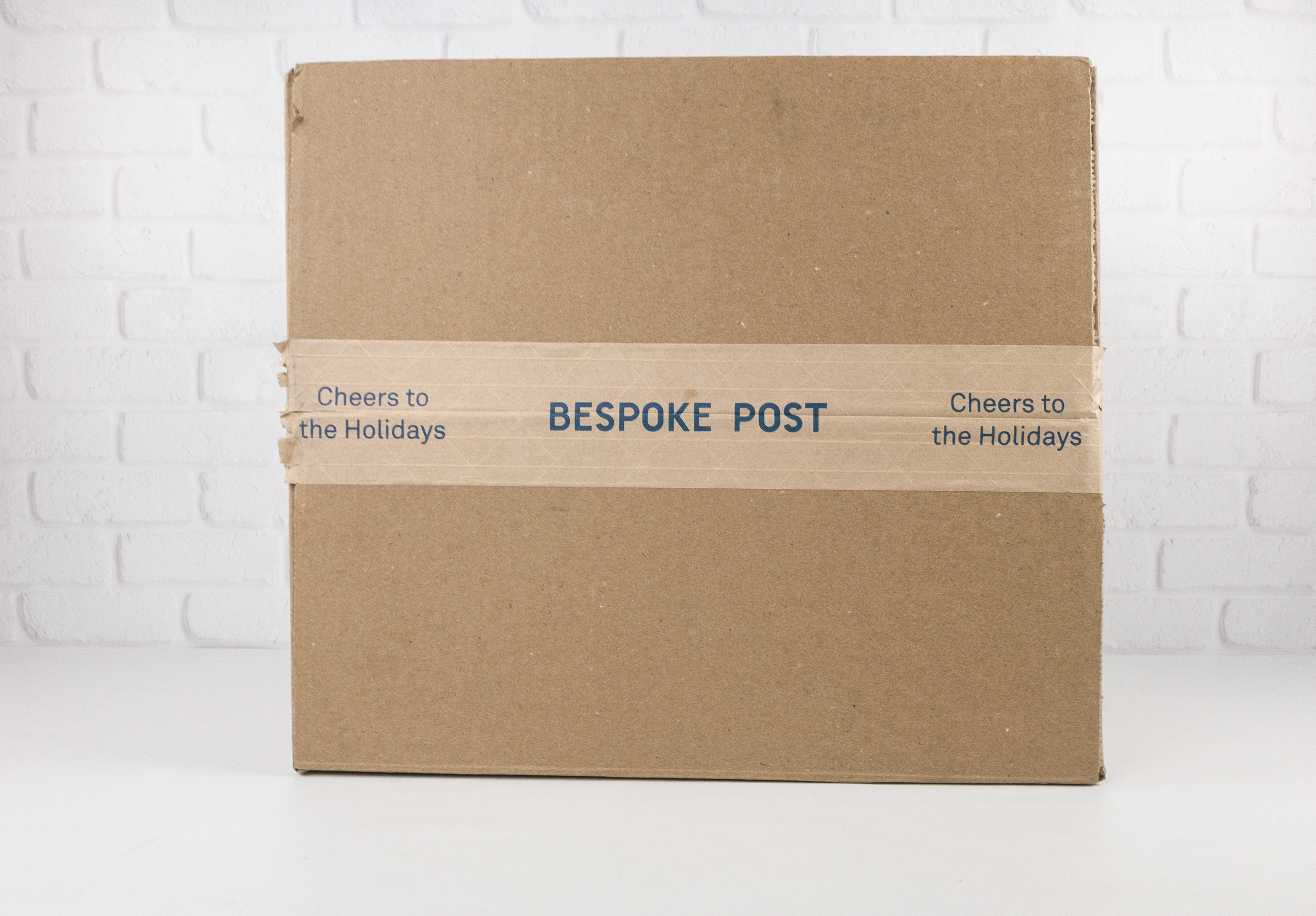 Bespoke Post is a men's lifestyle subscription box offering sophisticated accessories, gear, and curated interest kits, although many of their offerings are unisex and would be equally appropriate for any woman with a rugged and adventurous side.
The monthly limited-edition boxes are built around a central, unique theme, and there are usually two or three new boxes to choose from every month. You can also skip the month if you're not interested in any of the available boxes.
Every Black Friday, Bespoke Post offers a special edition Black Box free with a $45 purchase. This year, they added a second tier to their offer — you get the regular Black Box free with a $45 purchase, but you get a free Black Box Premium with $90 purchase. This is a review of Bespoke Post Black Box Premium.
To qualify for our Black Box Premium, we selected a grey sheepskin from the Bespoke Post store. It turned out to be a very brown sheepskin instead! You can see from the label in the previous pic that there was some sort of mixup with the labeling in their fulfillment center.
The skin has nice thick layer of wool attached, and it was definitely rustic. Mislabelling aside, we weren't impressed by the sheep selection or preparation. The wool was a bit streaky, and the color was uneven.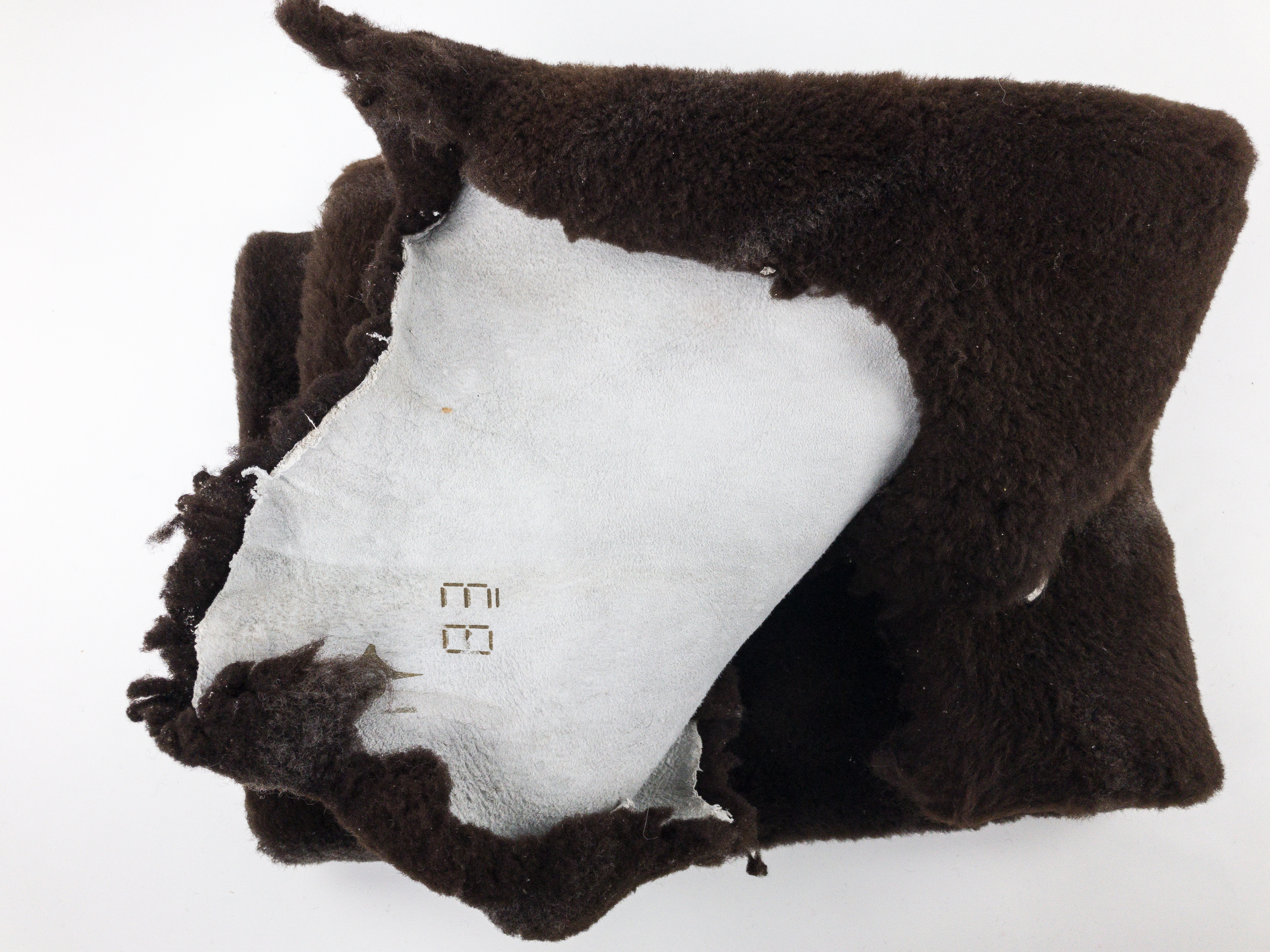 The cut was a little rough around the perimeter of the skin, as well. It was quite the polished sheepskin we were expecting.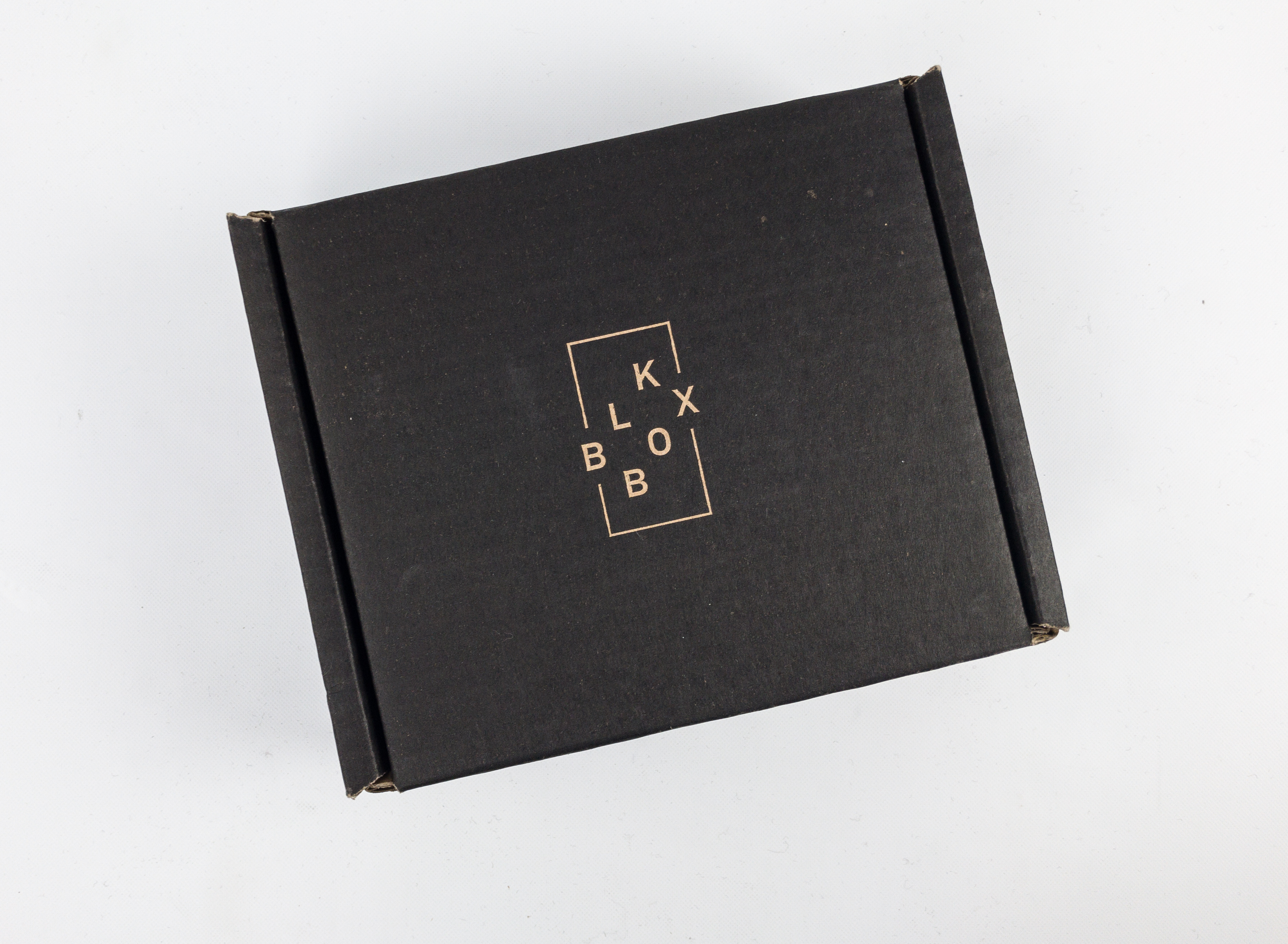 But it earned us a Black Box Premium!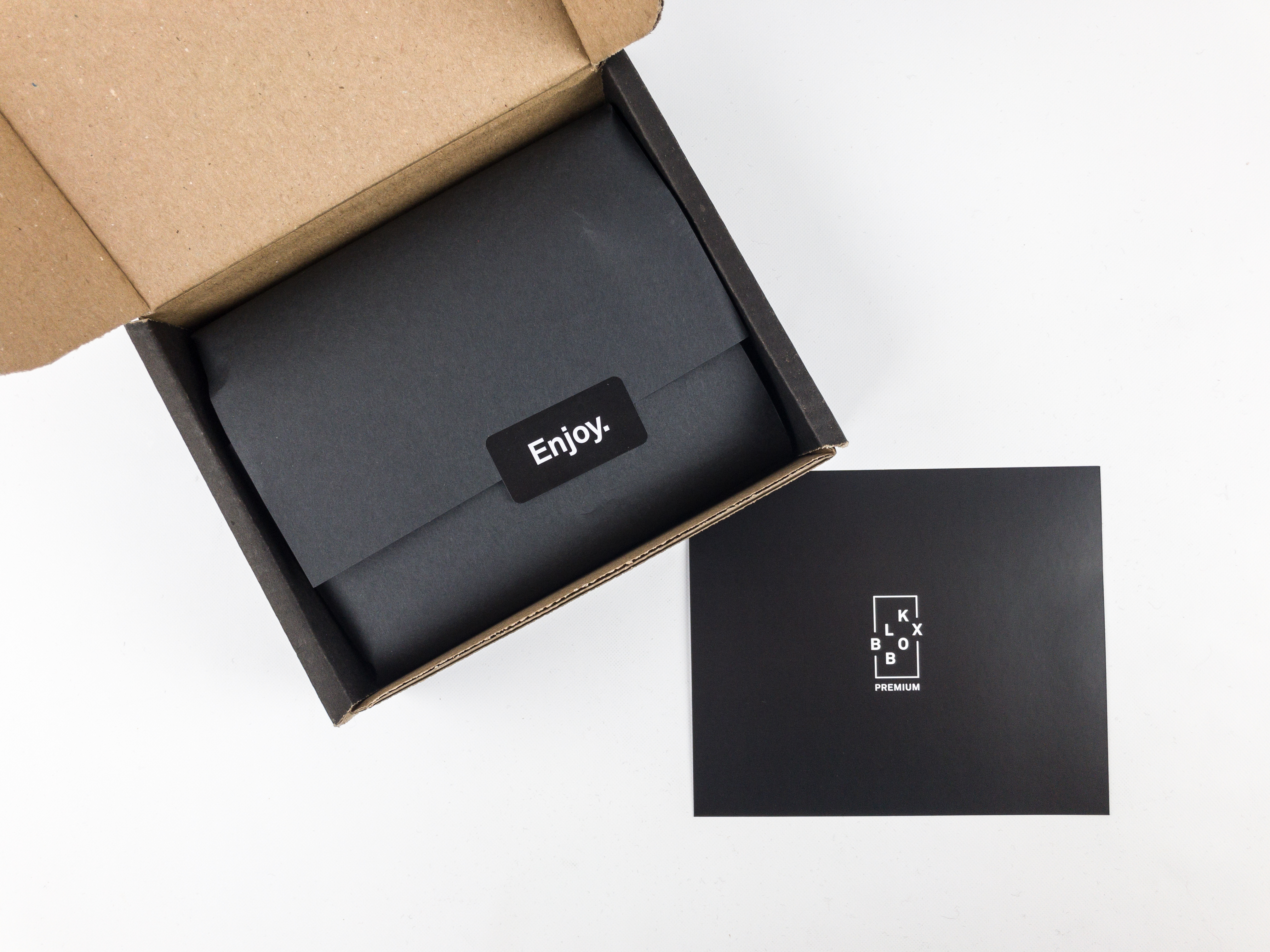 Unlike ordinary Bespoke Post boxes, the Black Box doesn't have specific theme — it's more of sampler.
DEAL: Save $9 on your first box with coupon code FREEBEER.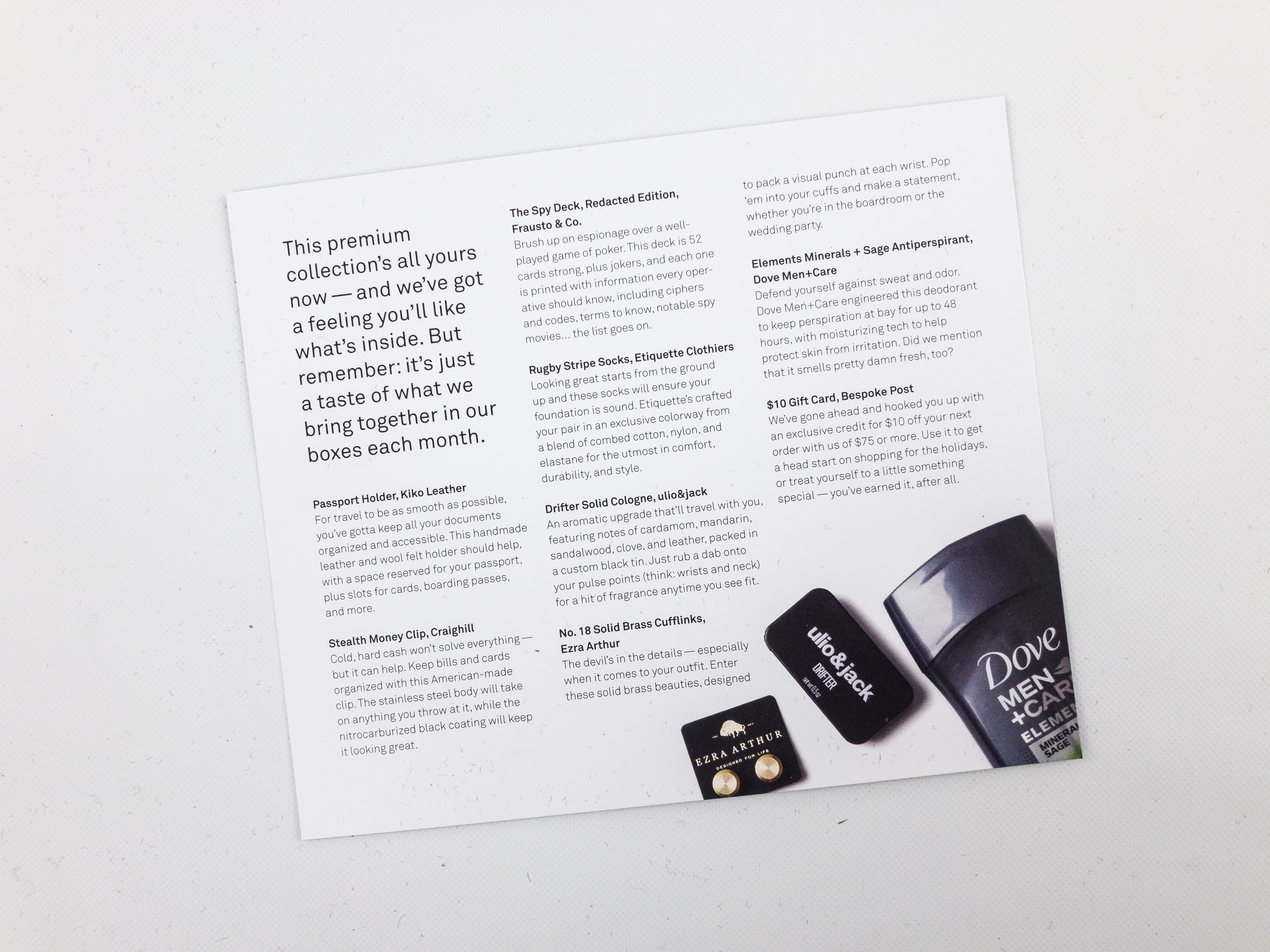 They included the usual info card with a bit of insight into each item selected. The collection is supposed to be representative of the kind of things you would see in a monthly box.
They certainly made a concerted effort to earn the name "Black Box," as every item was black or in black packaging.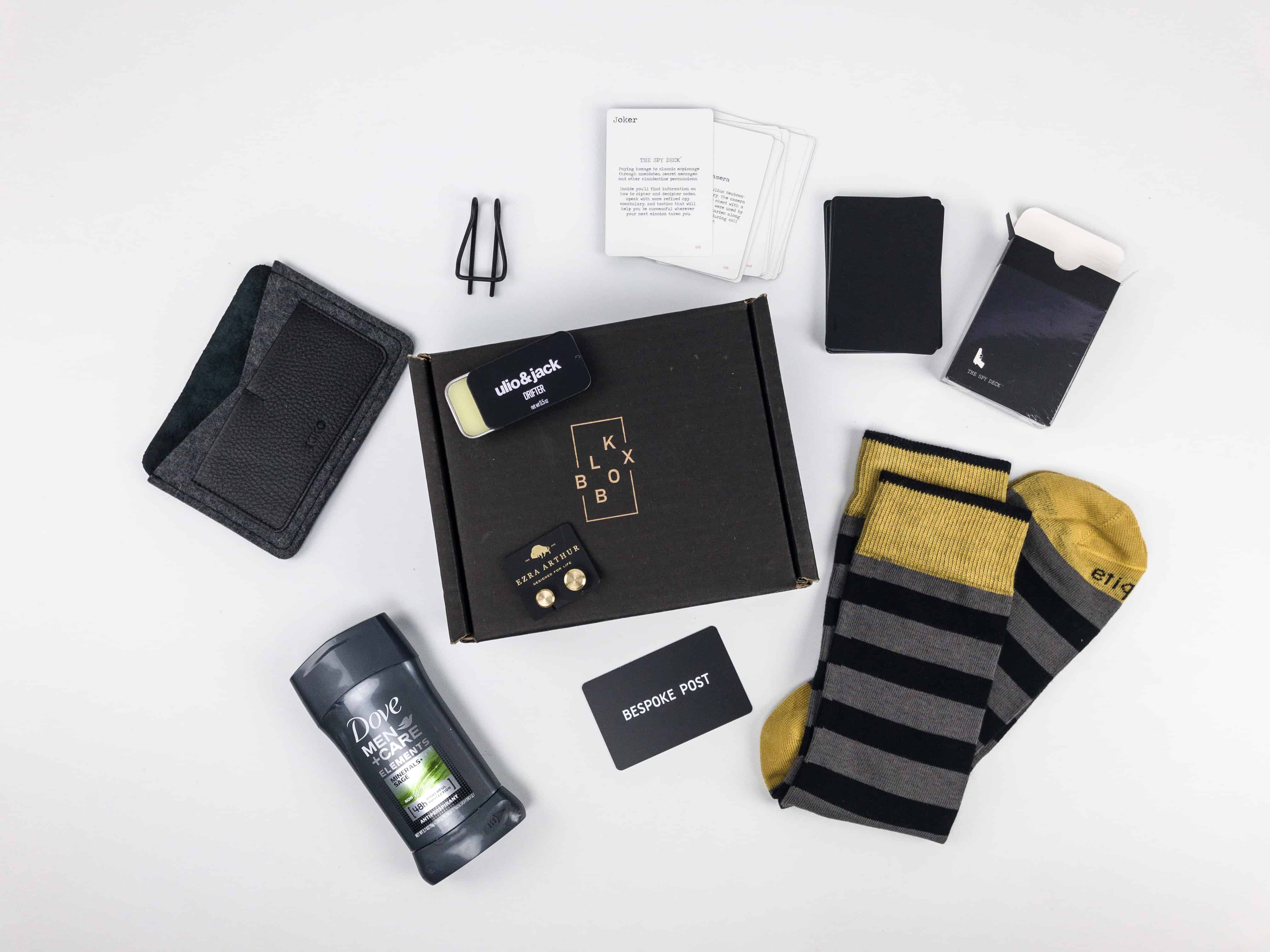 Everything in the Bespoke Post Black Box Premium.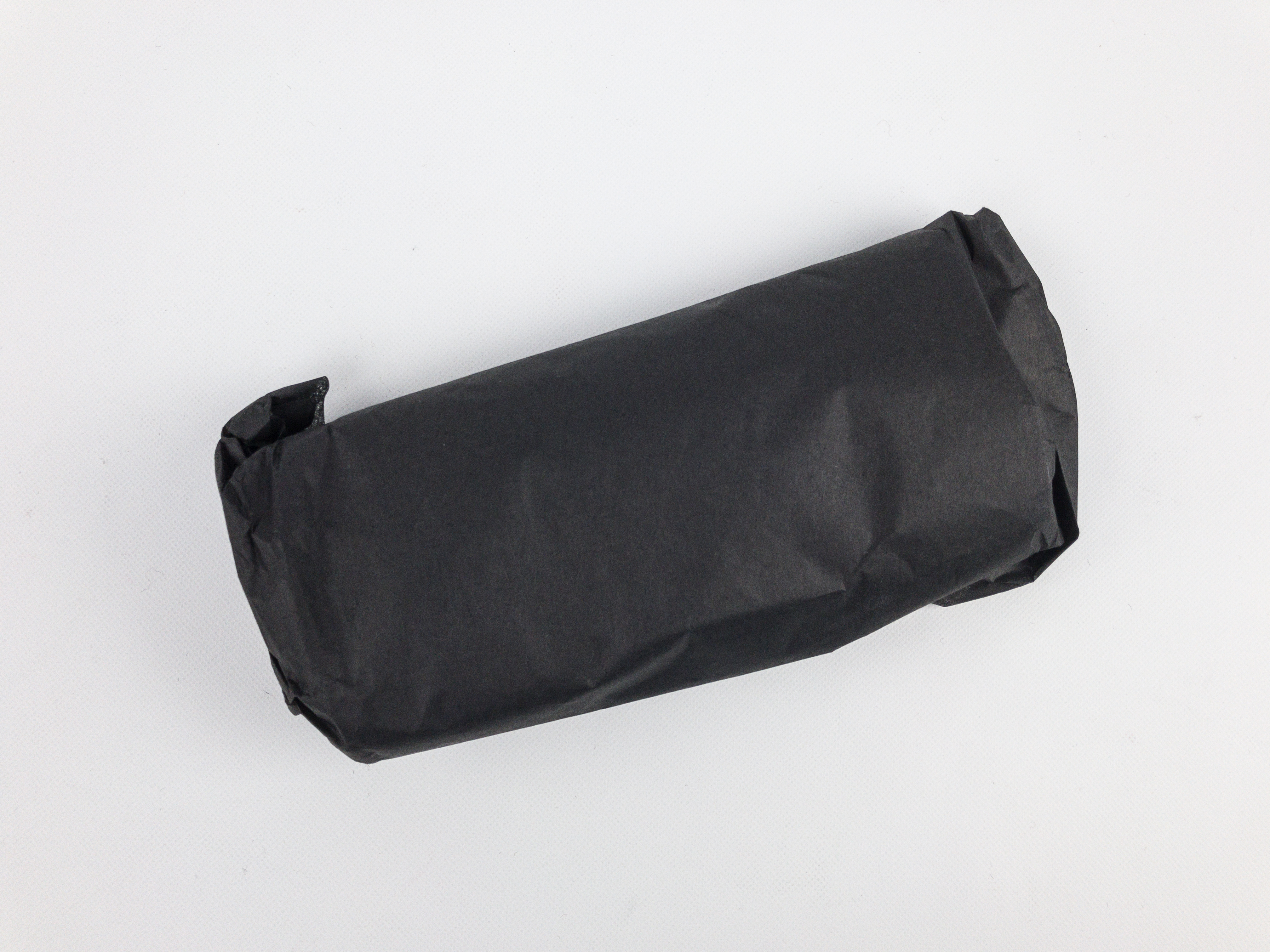 Everything was packed in pretty snug — to make all the packaging black, they even wrapped the grey anti-perspirant in black tissue!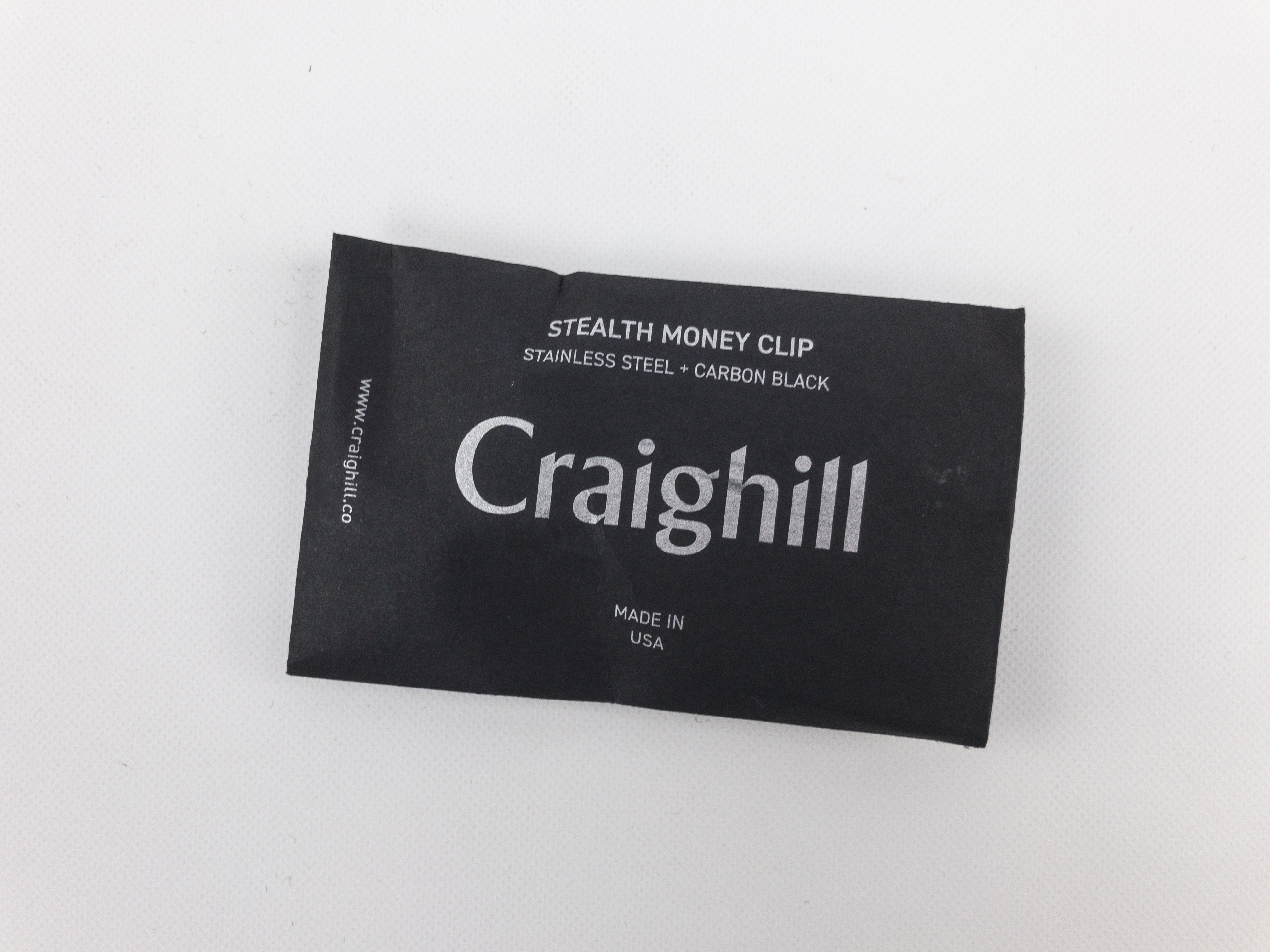 Craighill Stealth Money Clip. This is a solid stainless steel money clip. It's reliably strong, while it maintains its slender frame.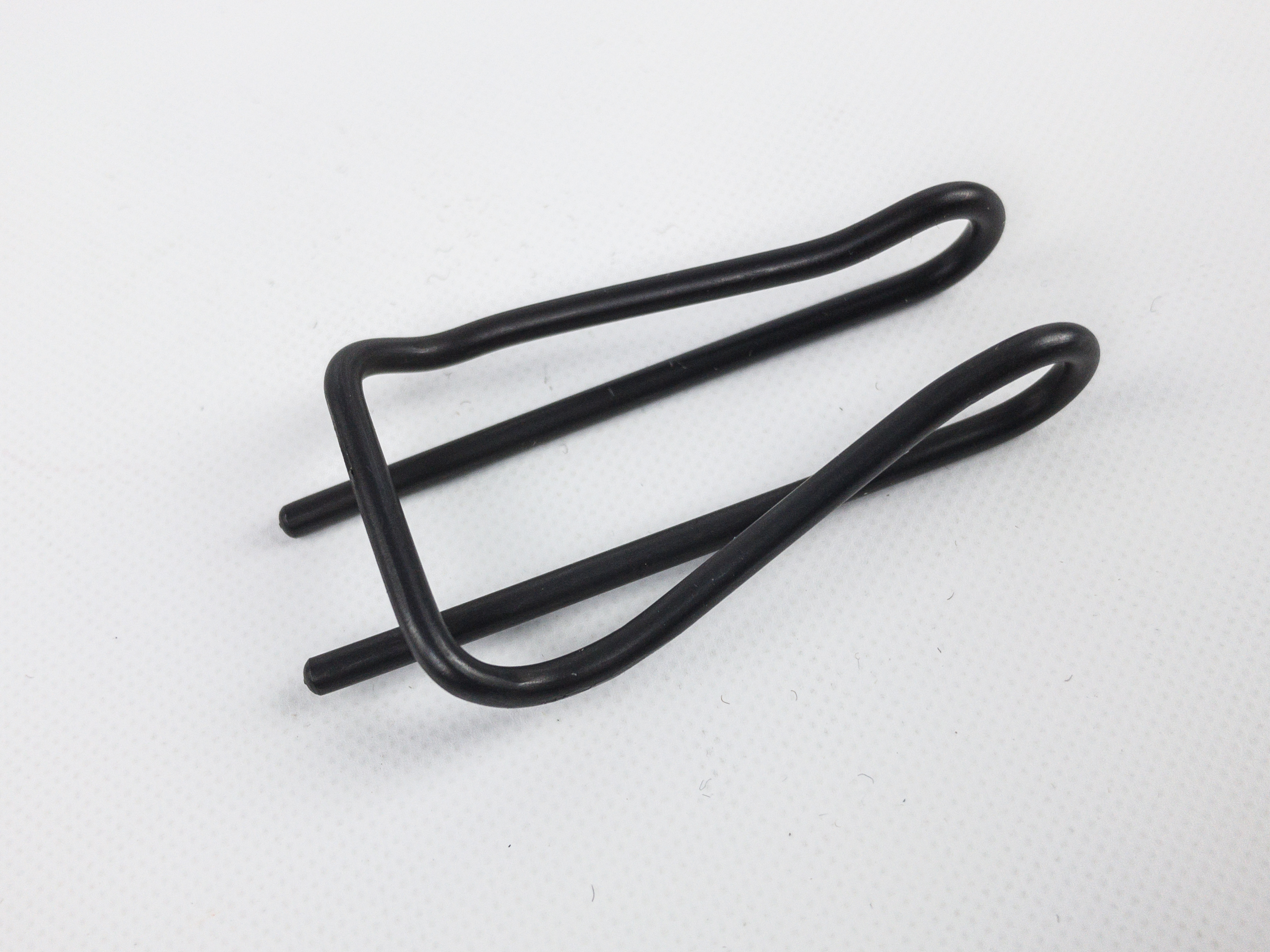 It's made from stainless steel with nitrocarburized coating and a brushed finish. Super solid. It gets its stealth moniker from its efficient shape — it pretty much disappear when slid onto sole folded bills. It's a classy alternative to shoving loose bills in your pocket.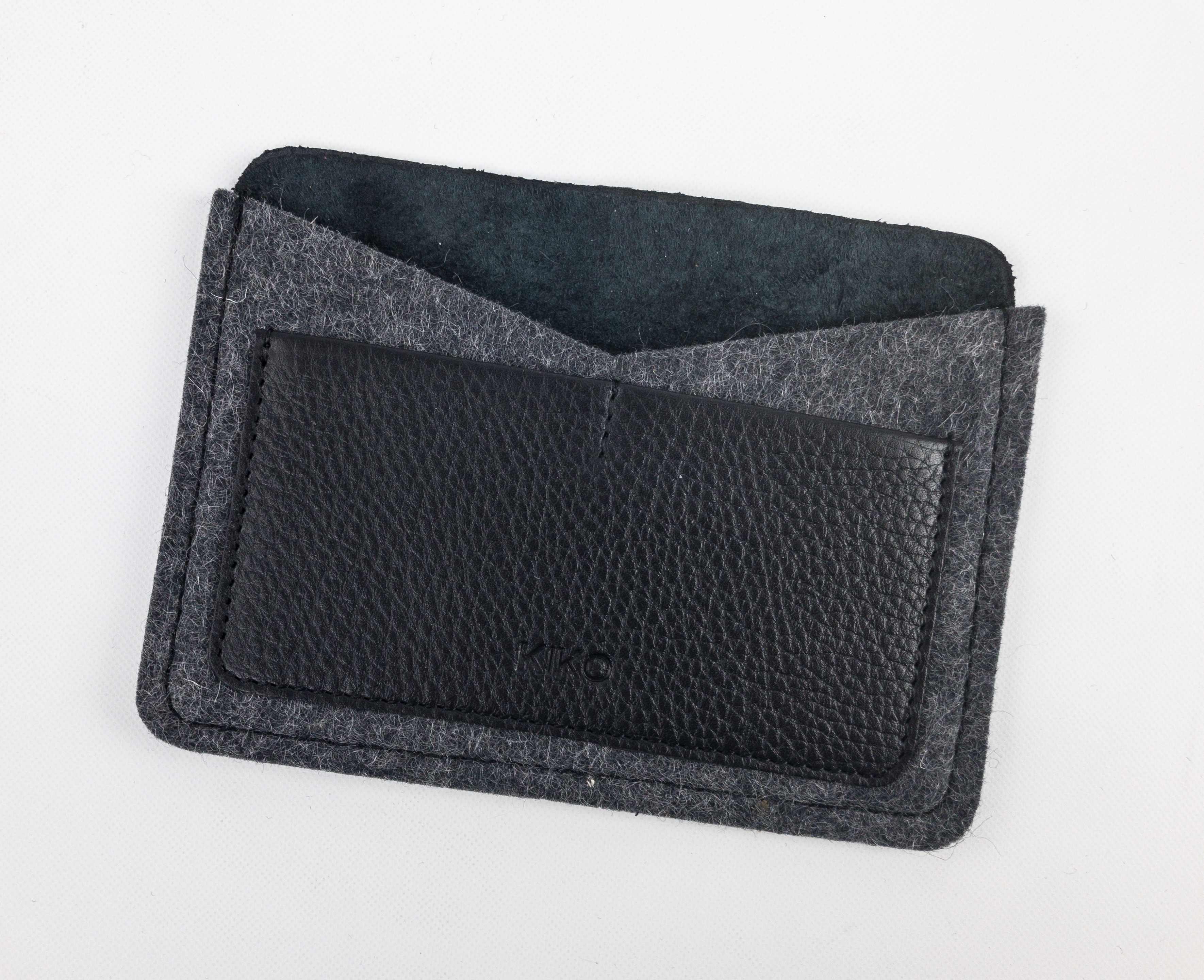 Kiko Leather Passport Holder ($35) This sleekly designed passport holder is made of leather and 100% wool felt. Even when loaded, it stays slim enough to fit comfortably in a breast or back pocket. Of all the items in this collection, this was the one most likely to be a main item in a Bespoke Post box.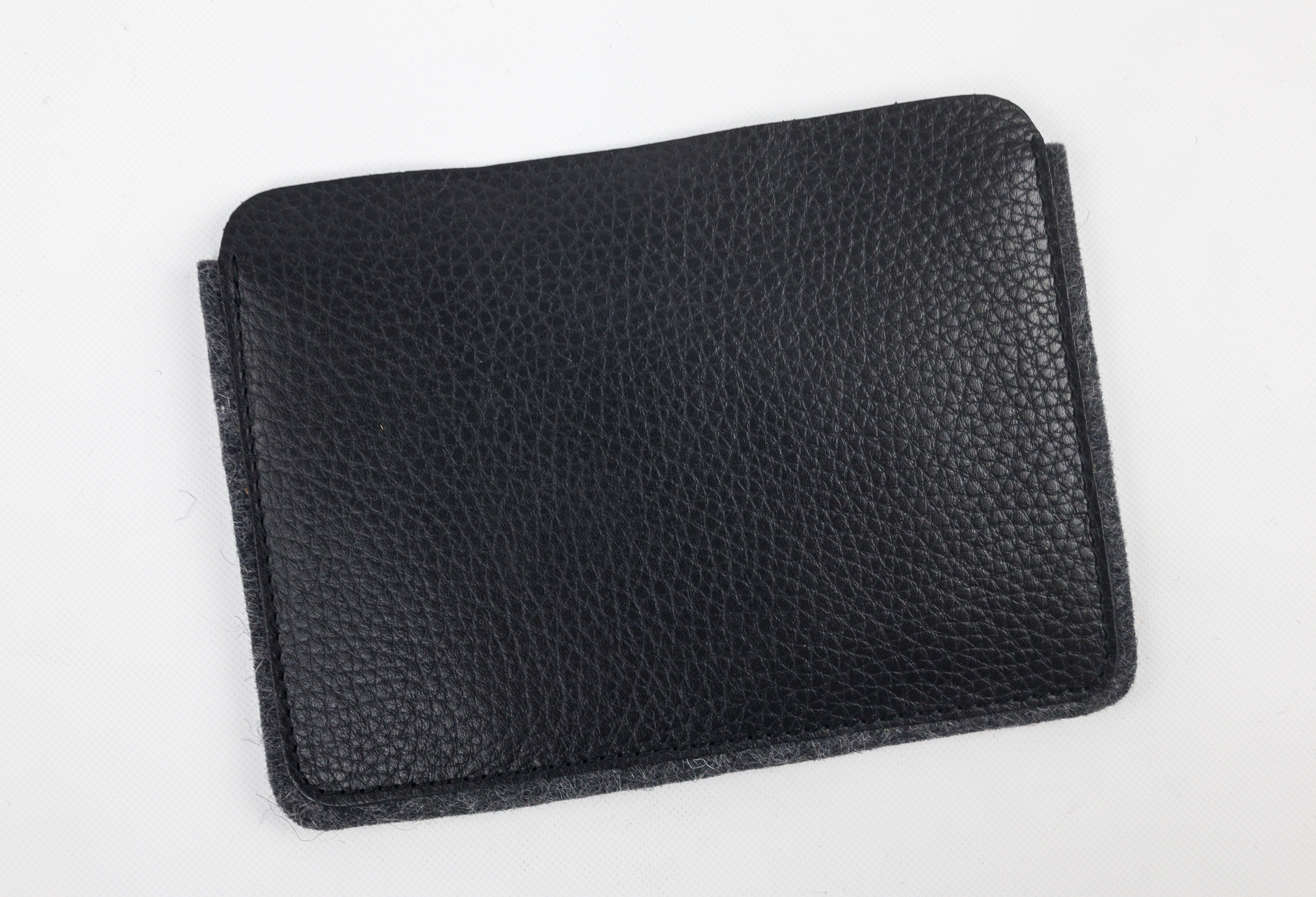 This passport holder also features 2 versatile card slots on the front that allows you to keep other stuff like bills, cards and receipts. It perfectly fits your passport so you're sure it's safe and secured, and also, very stylish.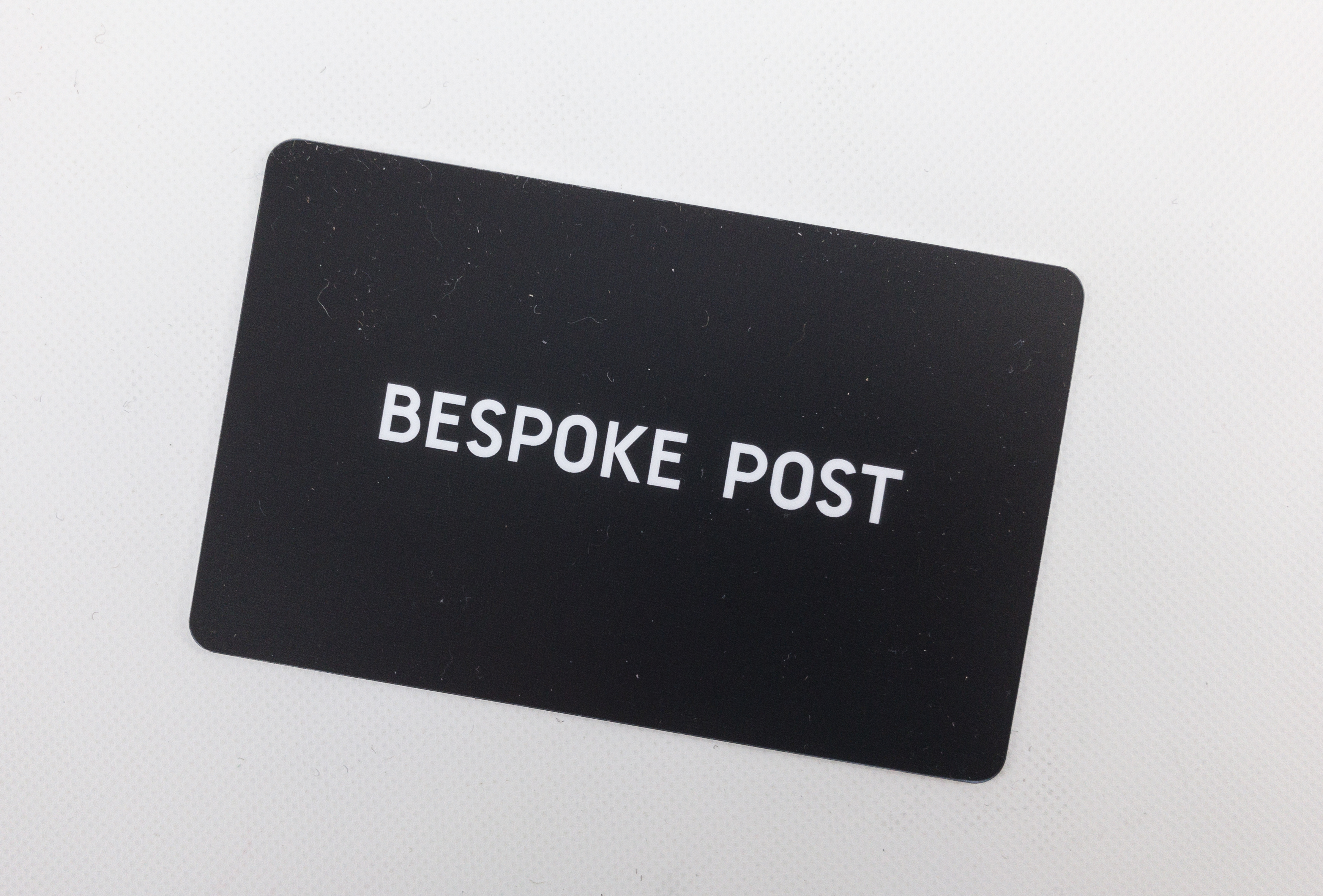 Bespoke Post $10 Gift Card. And Bespoke also has a gift for its subscribers!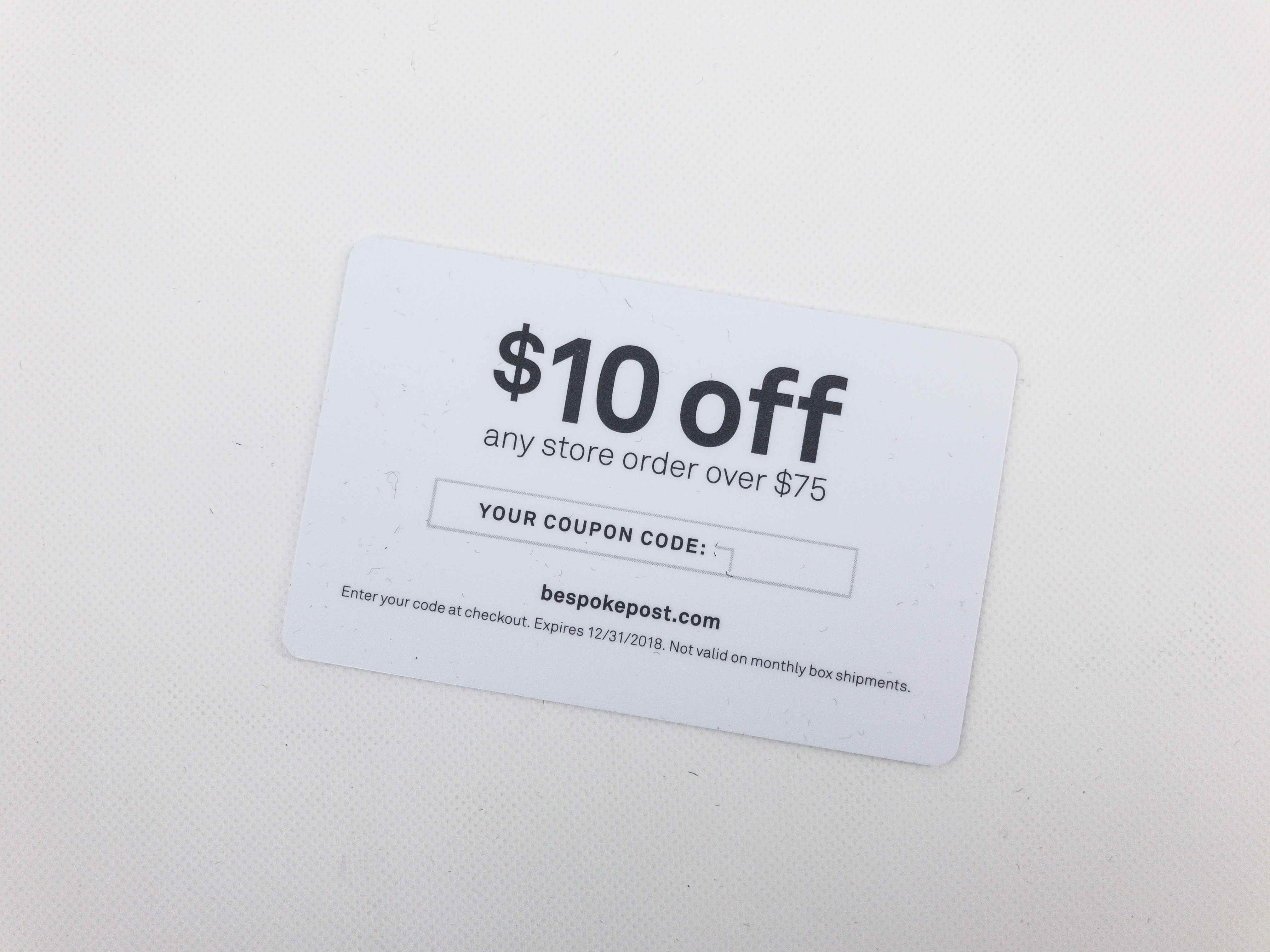 Get $10 off on any store order over $75!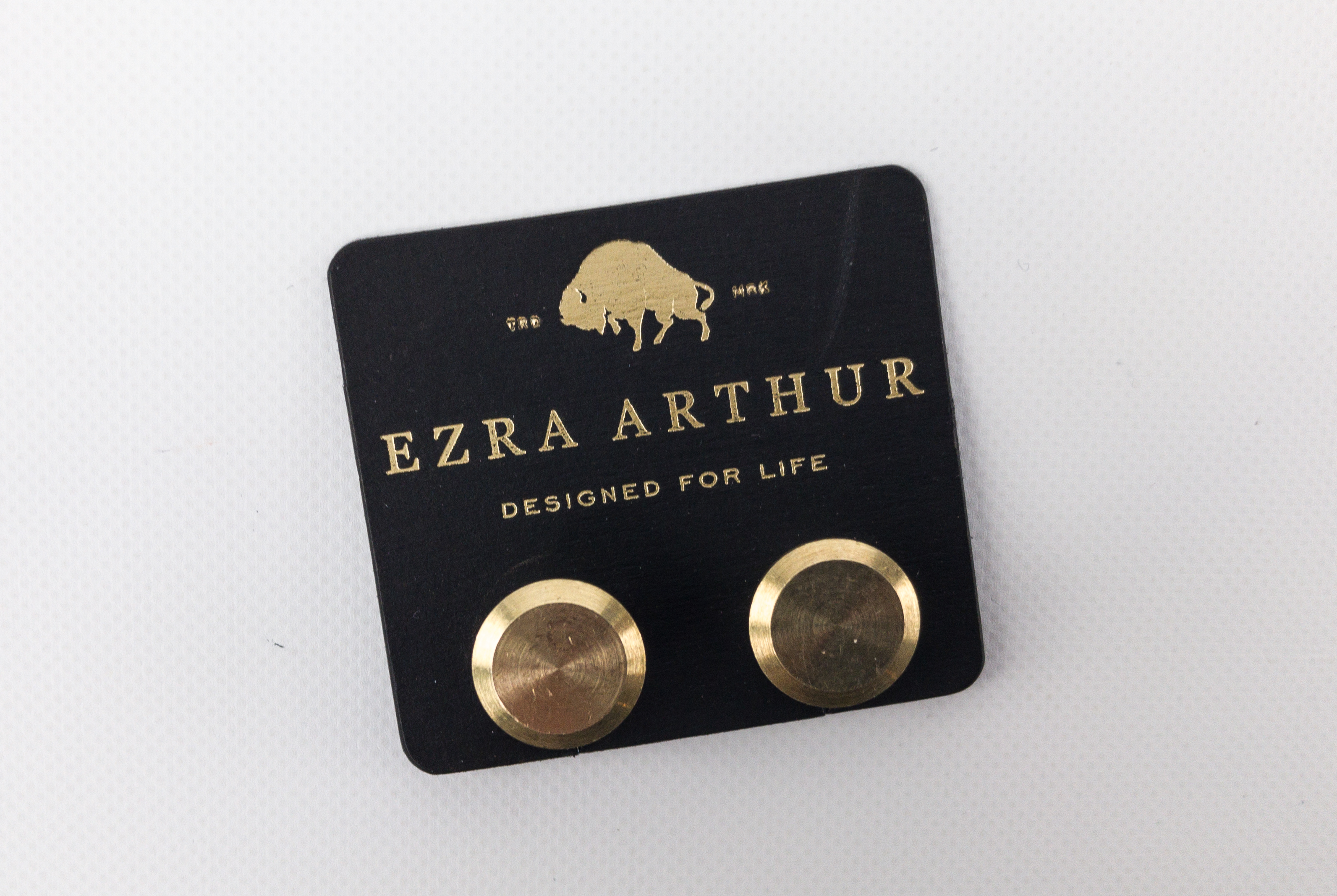 Ezra Arthur No. 18 Solid Brass Cufflinks. Secure your dress shirt cuffs with this solid brass Ezra Arthur cufflinks. They are simple and elegant.
Cufflinks not only complete your dress outfit, but the overall look as well. They are an affordable and excellent way to add style to your wardrobe — just make sure you own a shirt or two with French cuffs!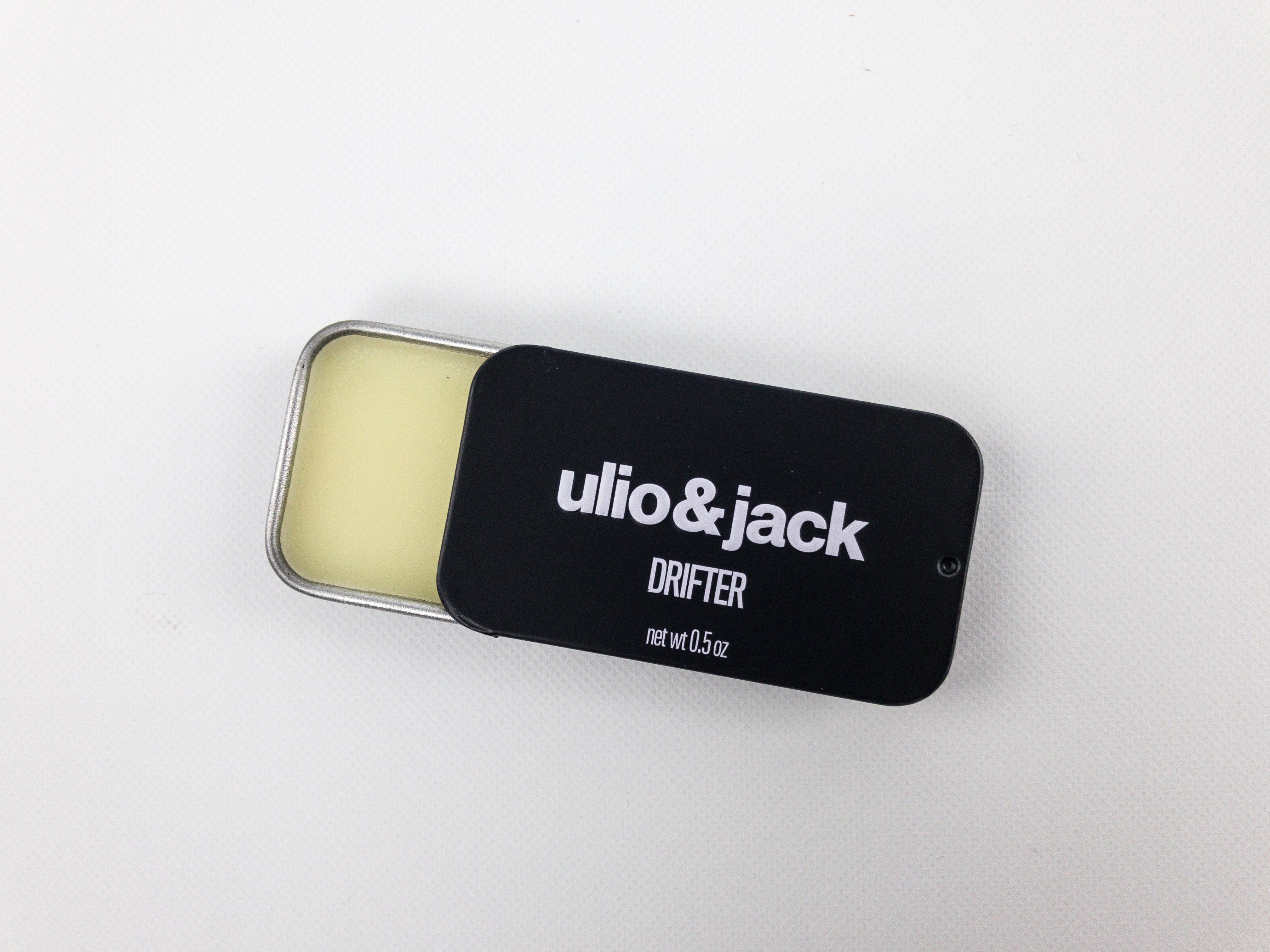 Ulio & Jack Drifter Solid Cologne ($24) This is a unique and easy way to add scent to your style, without the spills!
It is a lightly sweet blend of cardamom and mandarin with sandalwood, clove, and leather undertones.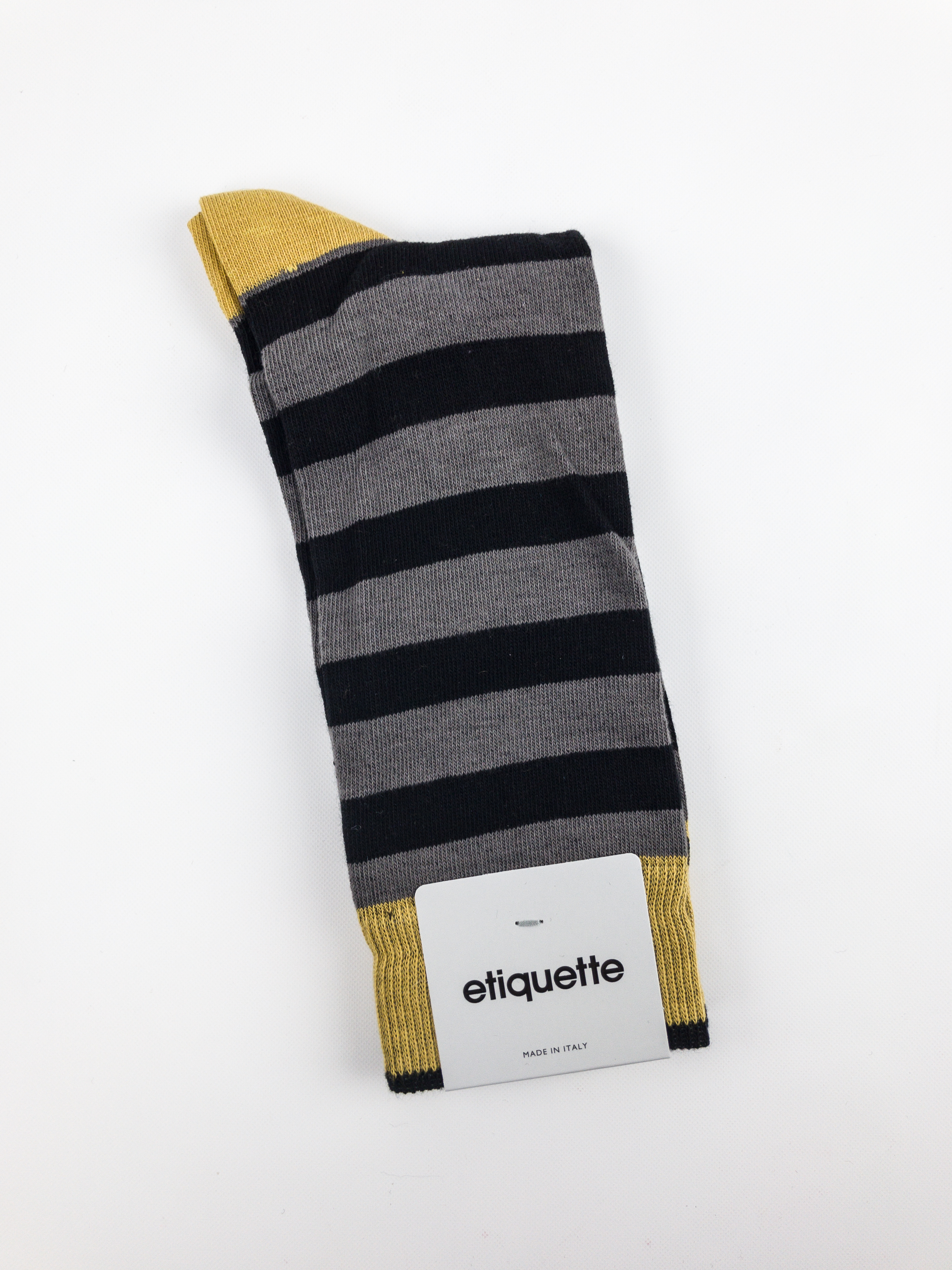 Etiquette Clothiers Rugby Stripe Socks. These black and gray striped socks have yellow accents at the cuff, toe, and heel. They are made from a soft combo of 80% combed cotton, 18% nylon, and 2% elastan.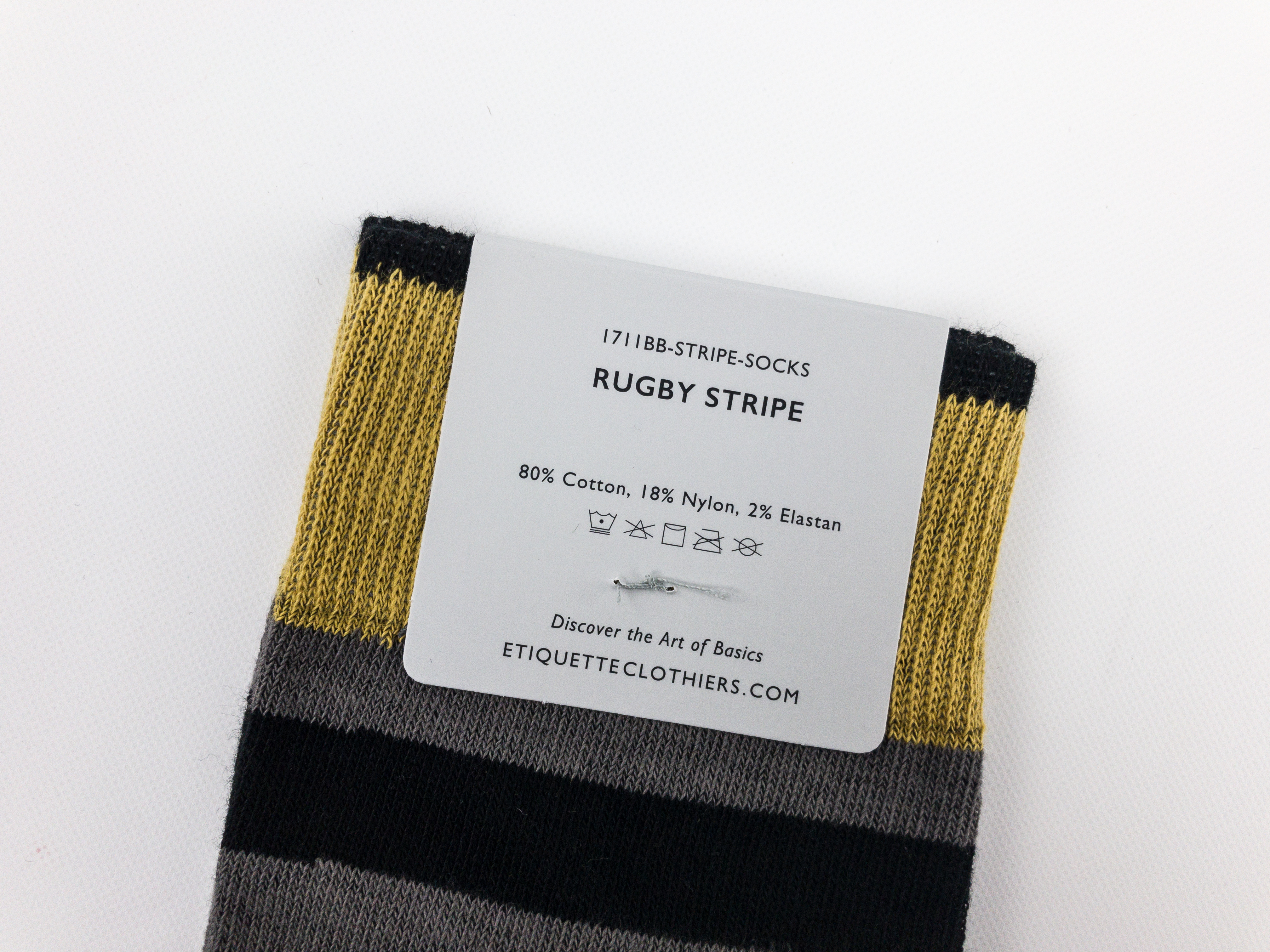 They are Italian-made and have a distinct rugby stripe pattern.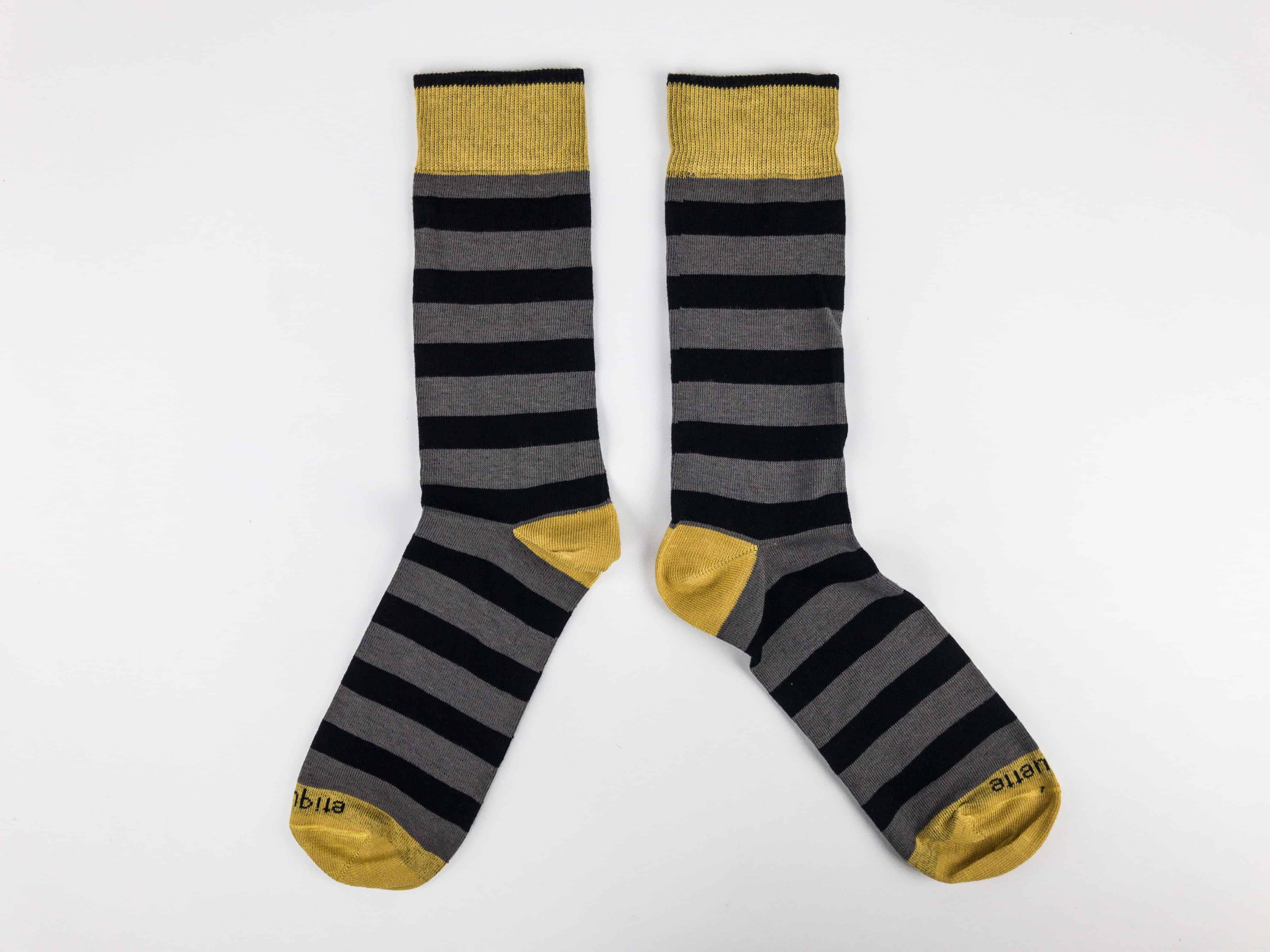 These socks are whimsical, yet sophisticated and fashionable. And most importantly, they very comfortable.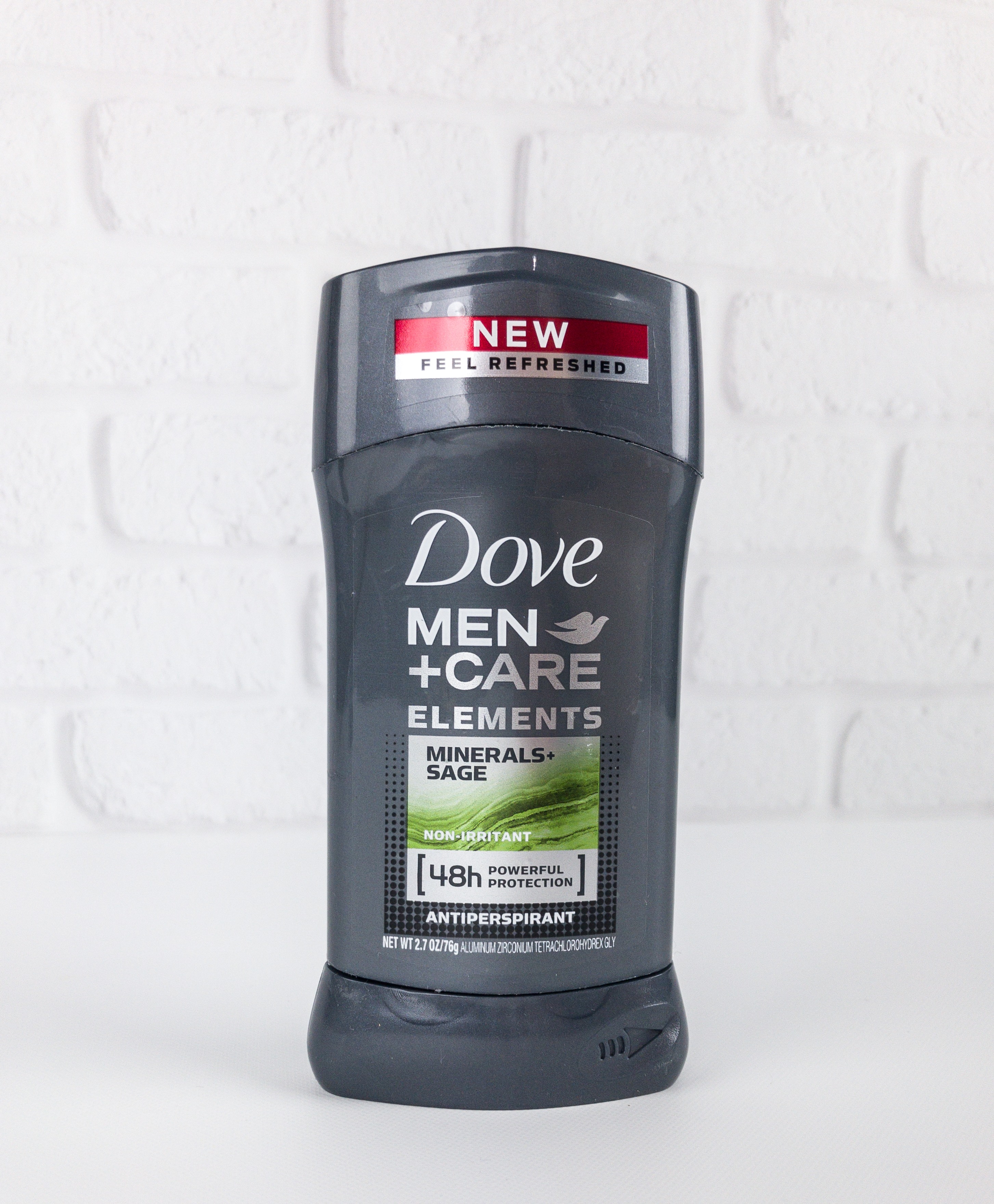 Dove Men + Care Elements Minerals + Sage Antiperspirant Deodorant Stick ($4.94) 48 hours of lasting freshness sounds great!
This men's deodorant stick infused with the essence of minerals and sage provides a boost of freshness leaving underarms feeling refreshed.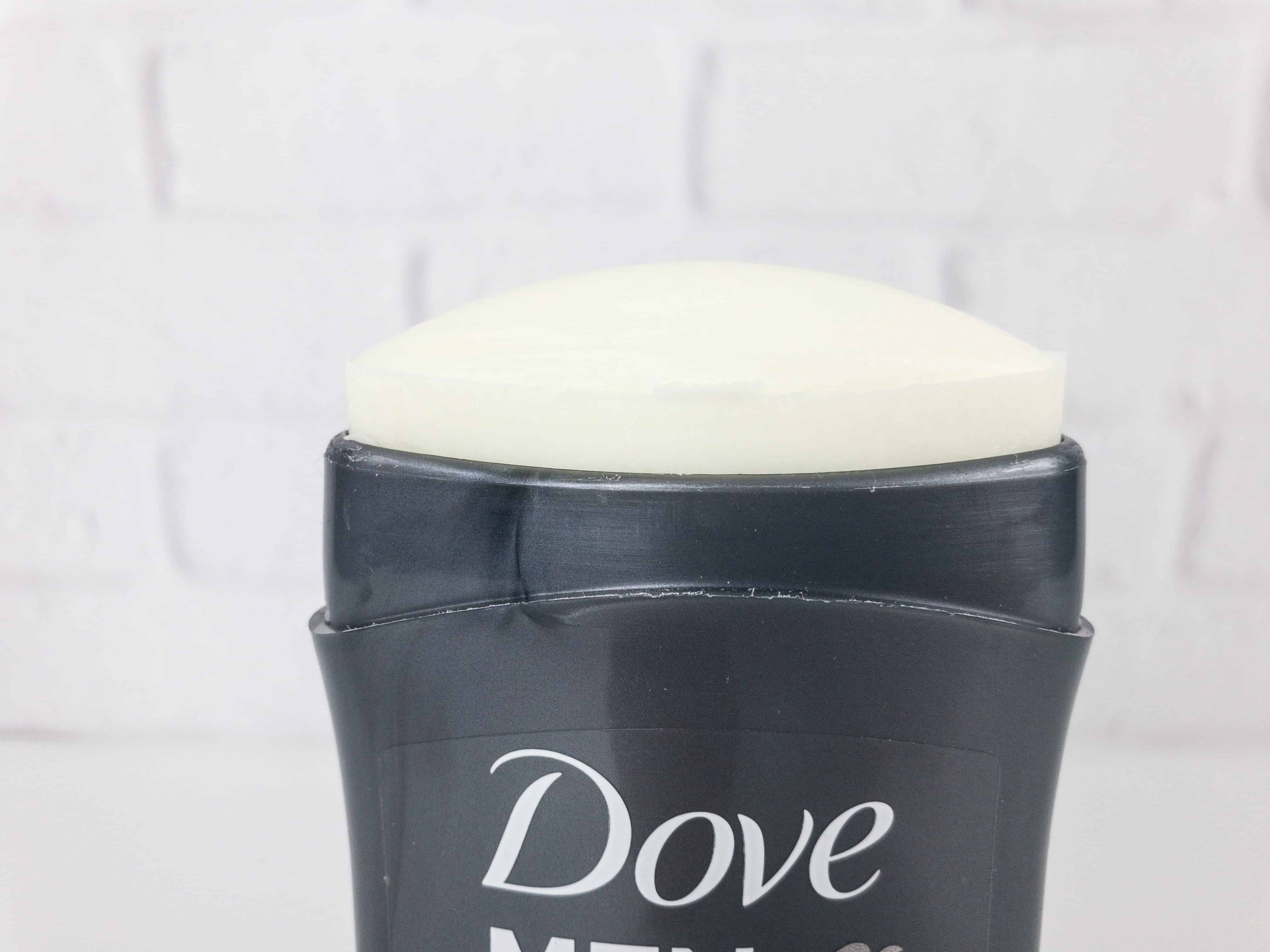 This product prevents odor but is really gentle on skin so it's great for everyday use.
Frausto & Co The Spy Deck Redacted Edition. Who wouldn't get fascinated with playing cards that also provide  information on how to cipher and crack codes, speak with a more refined spy vocabulary and helpful tactics for your next mission?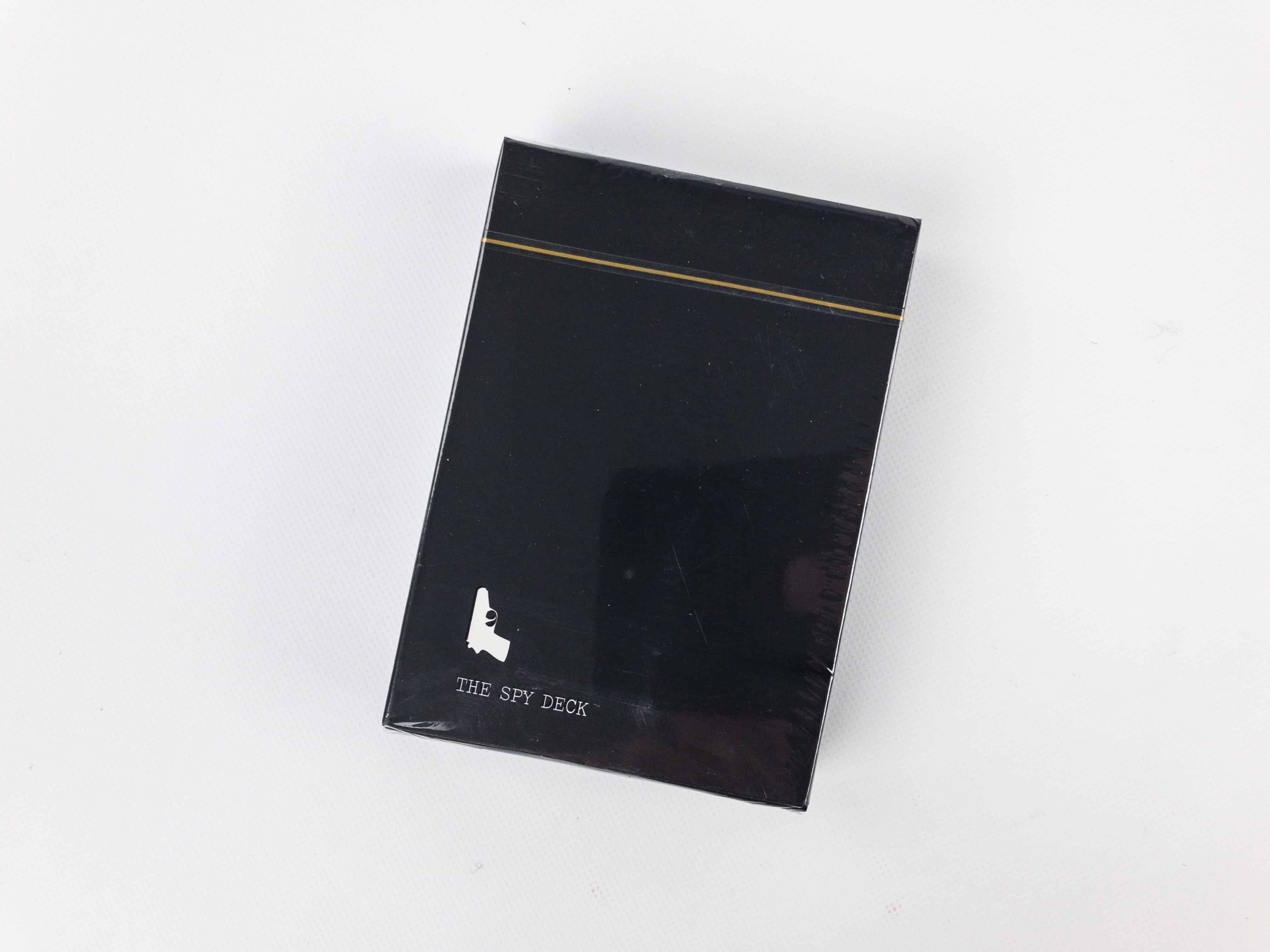 The cards are printed on 350GSM matte finish cardstock, enclosed in elegant black box with stamped logo.
The markings are very subtle, and each card has different material printed on it (i.e. not every Jack has the same stuff printed on it). The cards have tons of classic spy geekery — maps of capital cities, international time zones, explanations of ciphers, and glossaries of spy terms and tactics.
This year's Black Box Premium was a great gift to get from Bespoke Post, especially if you were planning on making the qualifying purchase anyway. The box had quite a few handy items, and I am very much happy with the contents. It was certainly a very functional collection (focused on accessories, not baubles), and it is intended to provided a sample of items you get in a regular Bespoke Post. I think it is fair to note that, though these items are representative of those you might receive in a Bespoke Post collection, they aren't your typical central item — they are usually a secondary item or part of a collection — most Bespoke Post boxes are built around a single, premium item or kit, with a few other items to flesh out the theme. The Black Box is a great freebie, but the regular Bespoke Post boxes are ever cooler!
What did you think of the Bespoke Post Black Box Premium ?