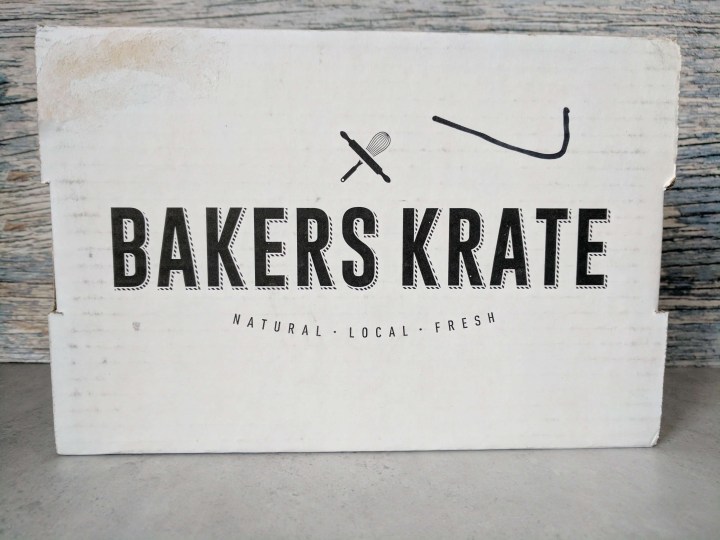 Baker's Krate is a Canadian subscription that sends you a box of delicious desserts once a month. The bakeries featured are all Canadian! This box features goodies mostly from Ontario. This box is $19.99 CAD and shipping is $9.99 across Canada (except to the Territories).
DEAL: Save 10% on your first month with coupon code SWEET.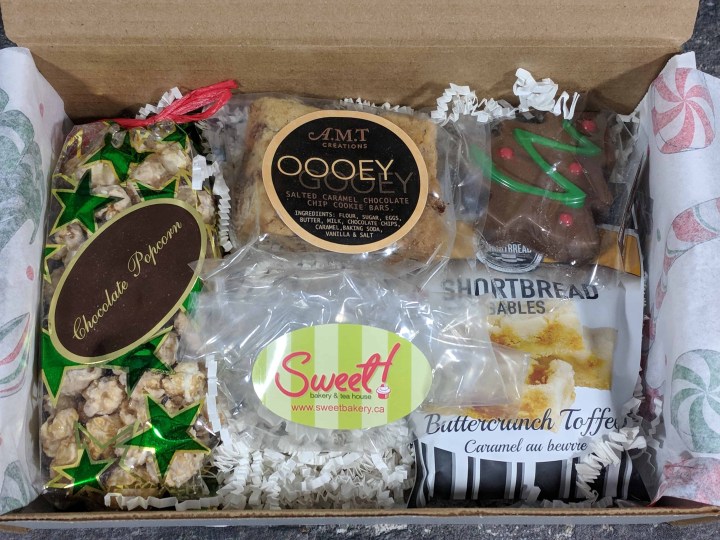 Everything in the box! Christmas!
All the bakeries featured in this box have their little introduction with their web address so you can order more of your favourites!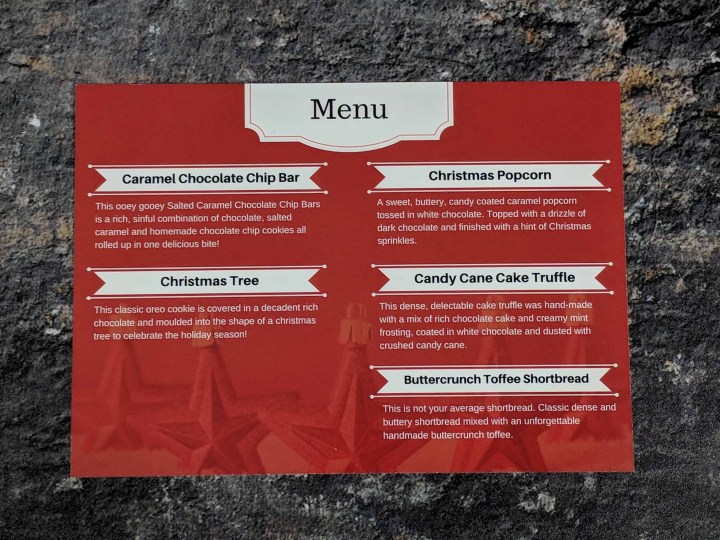 A second card tells us a bit more about all the sweets we get to discover.
An in-depth ingredients list is also included for all of the items on the reverse. I appreciate that, it's easier to avoid whatever could contain an allergen. I also like that you have an expiry date for each items, which is good if you intend to pace yourself (we don't).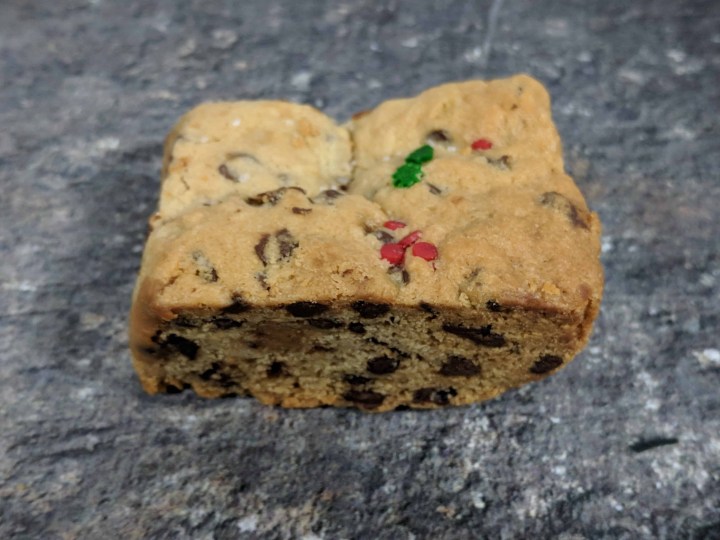 Caramel Chocolate Chip Bar by A.M.T. Creations. It's like a soft chocolate cookie, but with a melty center! The salted caramel center is not that strong, but it adds a nice balance to all the chocolate chips. And also, the Christmas Tree sugar sprinkles are adorable!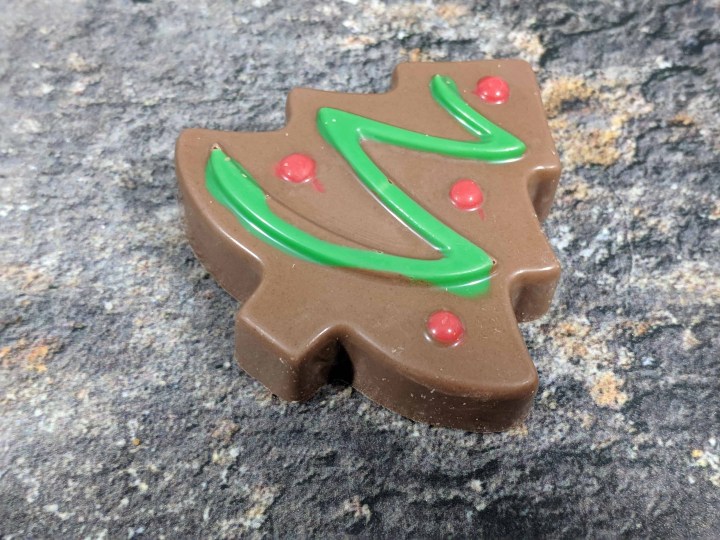 Christmas Tree by Chocolate Lab. And Orea cookie covered with chocolate! Sweet and tasty!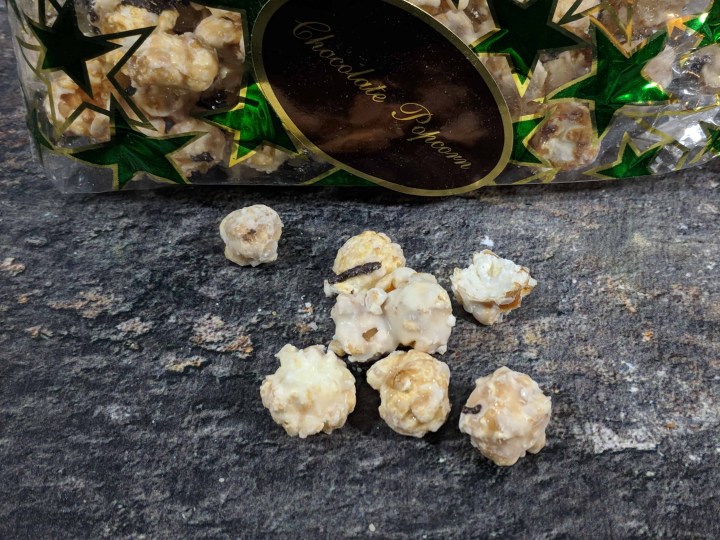 Christmas Popcorn by Chocolate Lab. That was tasty! The sugar coating was almost crispy, with a bit of dark chocolate flavor. The popcorn itself was still crunchy. Really good!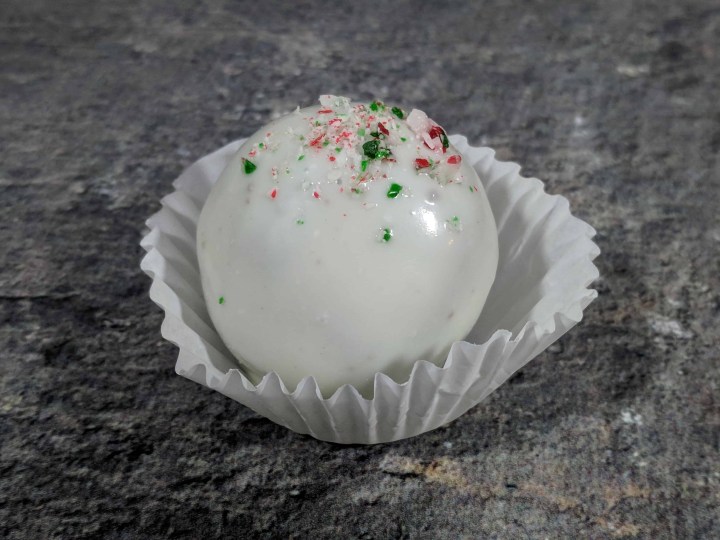 Candy Cane Cake Truffle by Sweet Bakery and Tea House. Dark chocolate with a hint of mint truffle cover with a hard sugar shell and candy cane pieces. Soft and crunchy, chocolate and mint. This was the perfect dessert to feel like Christmas is coming!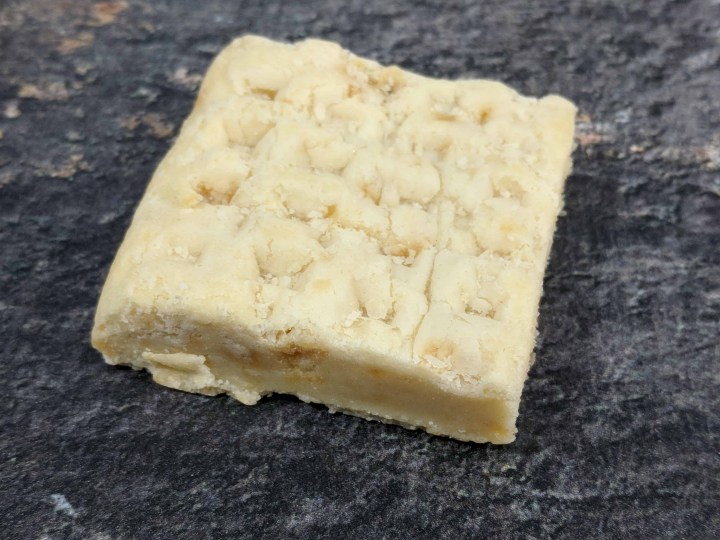 Buttercrunch Toffee Shrtbread by Eat My Shortbread. A shortbread cookie, it almost had the texture of a dense soft sugar cookie, but with buttercrunch toffee. It almost tasted like the Caramel Brulé latte from Starbucks, but in a cookie form, and less sweet! I could eat more!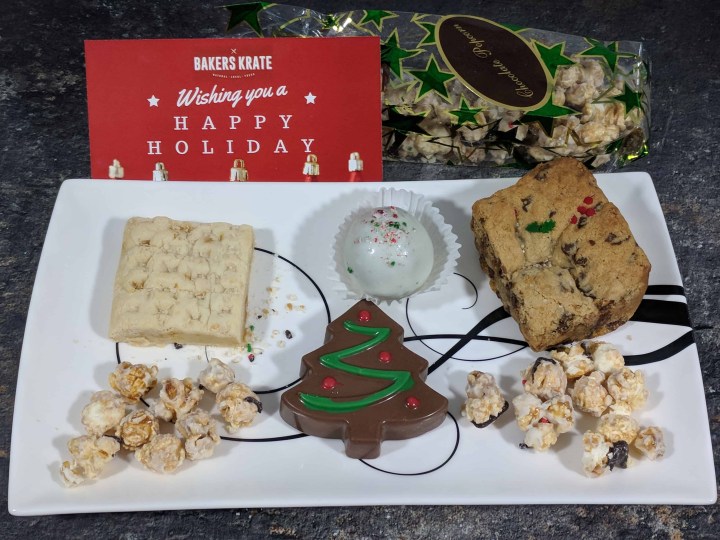 I really enjoy my Bakers Krate and this month didn't disappoint with a strong Christmas feel, but without going overboard with a specific flavor, even though I would have been game for more peppermint or ginger flavor! I also like the mix of texture that we get across the different dessert.
What do you think of this month's treats?