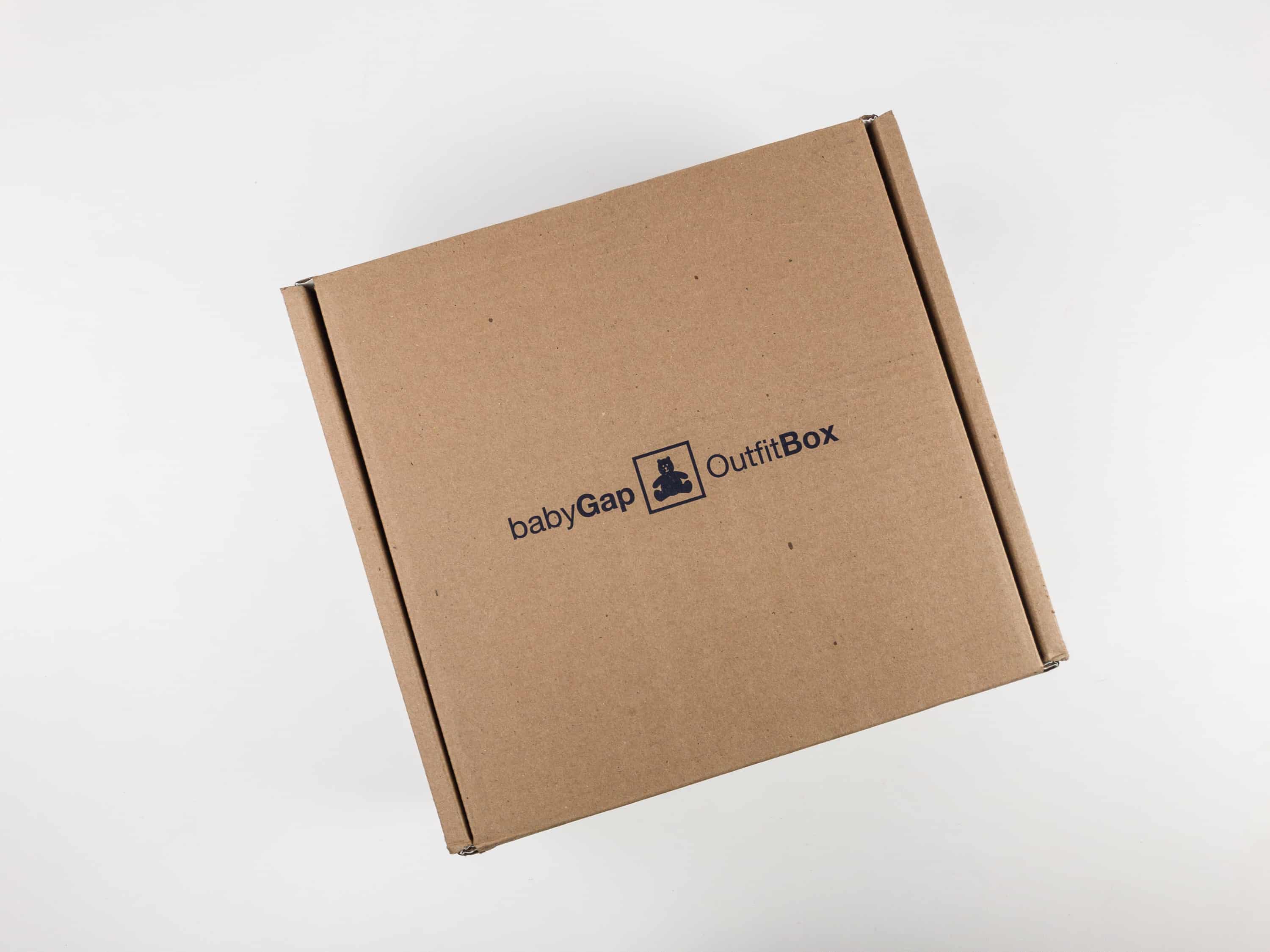 babyGap OutfitBox is a quarterly subscription from babyGap that delivers mix and match pieces for your baby's OOTD! Each babyGap OutfitBox is $70 (with over $100 value) and contains 6 adorable apparel items for baby.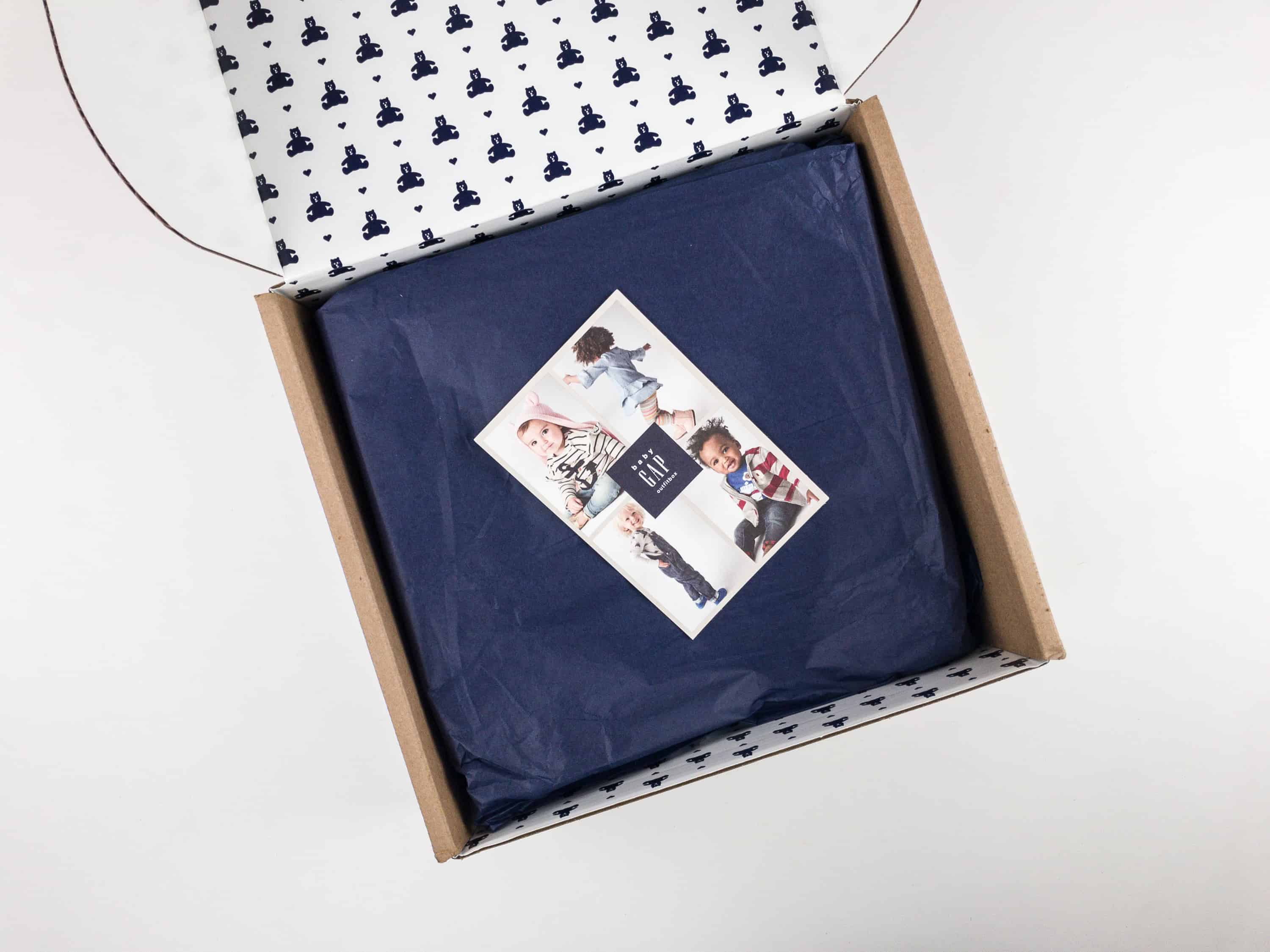 Everything looks cute from here!
When you sign up you'll be able to select size, birthday, and gender. This box is for a 6-12 months baby girl. If you select a size larger than 0-3 months, you'll also have a style profile choice.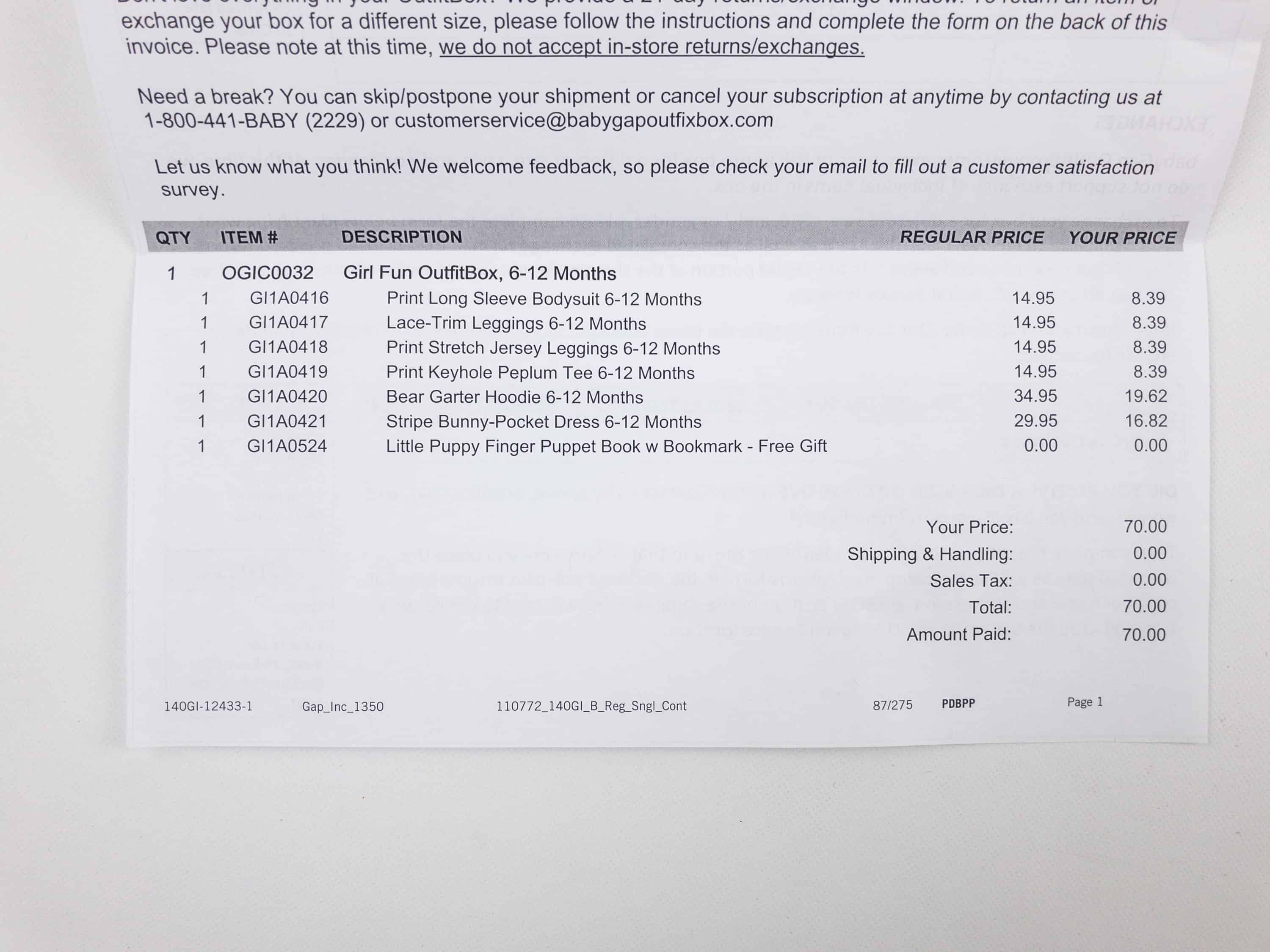 The information card comes with a list your baby's outfit for this quarter, plus their retail and discounted value. You can return anything for free and obtain a refund of the discounted price.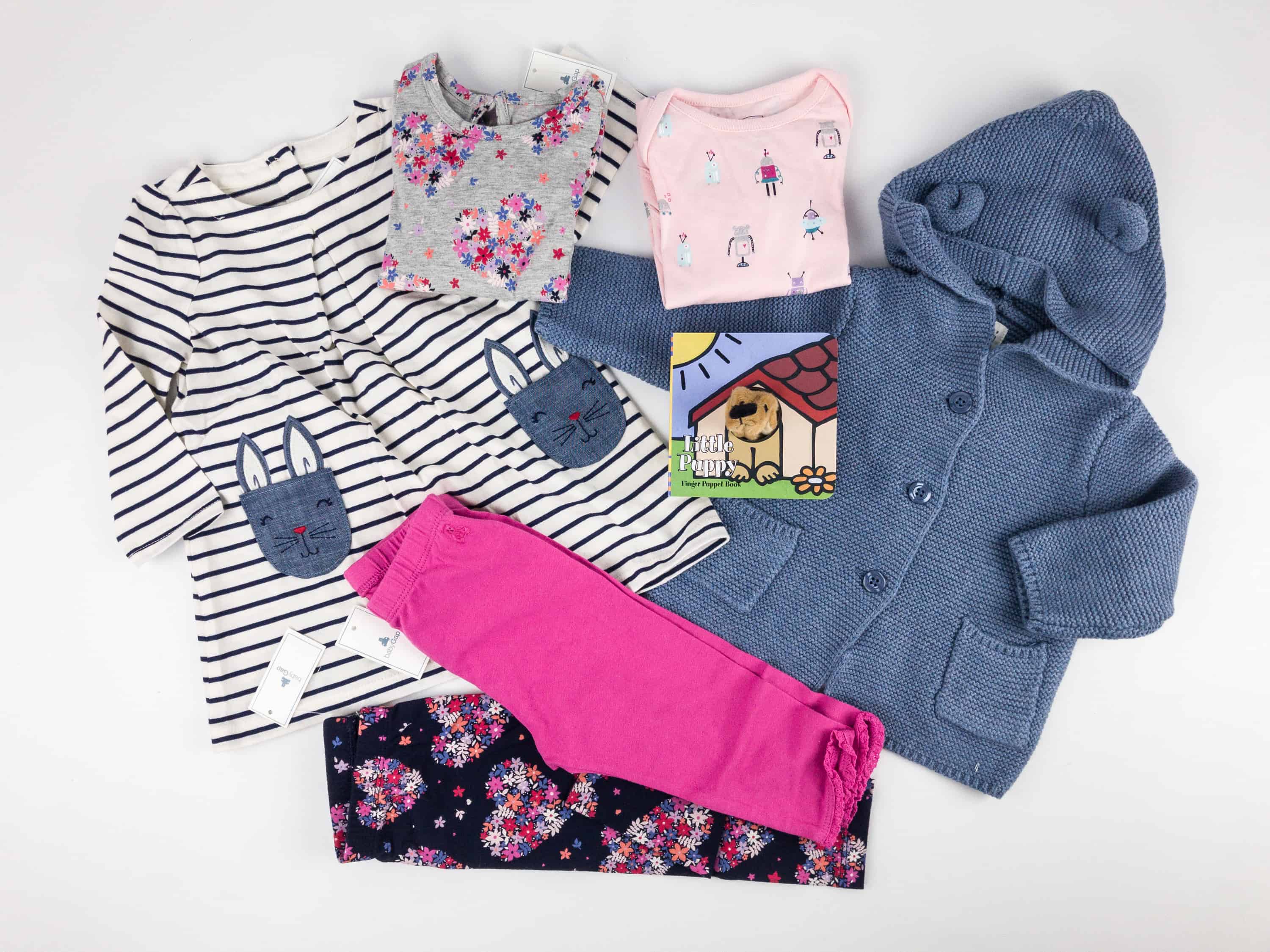 Everything in my babyGap Outfitbox! It's super cute – I picked the FUN outfit style.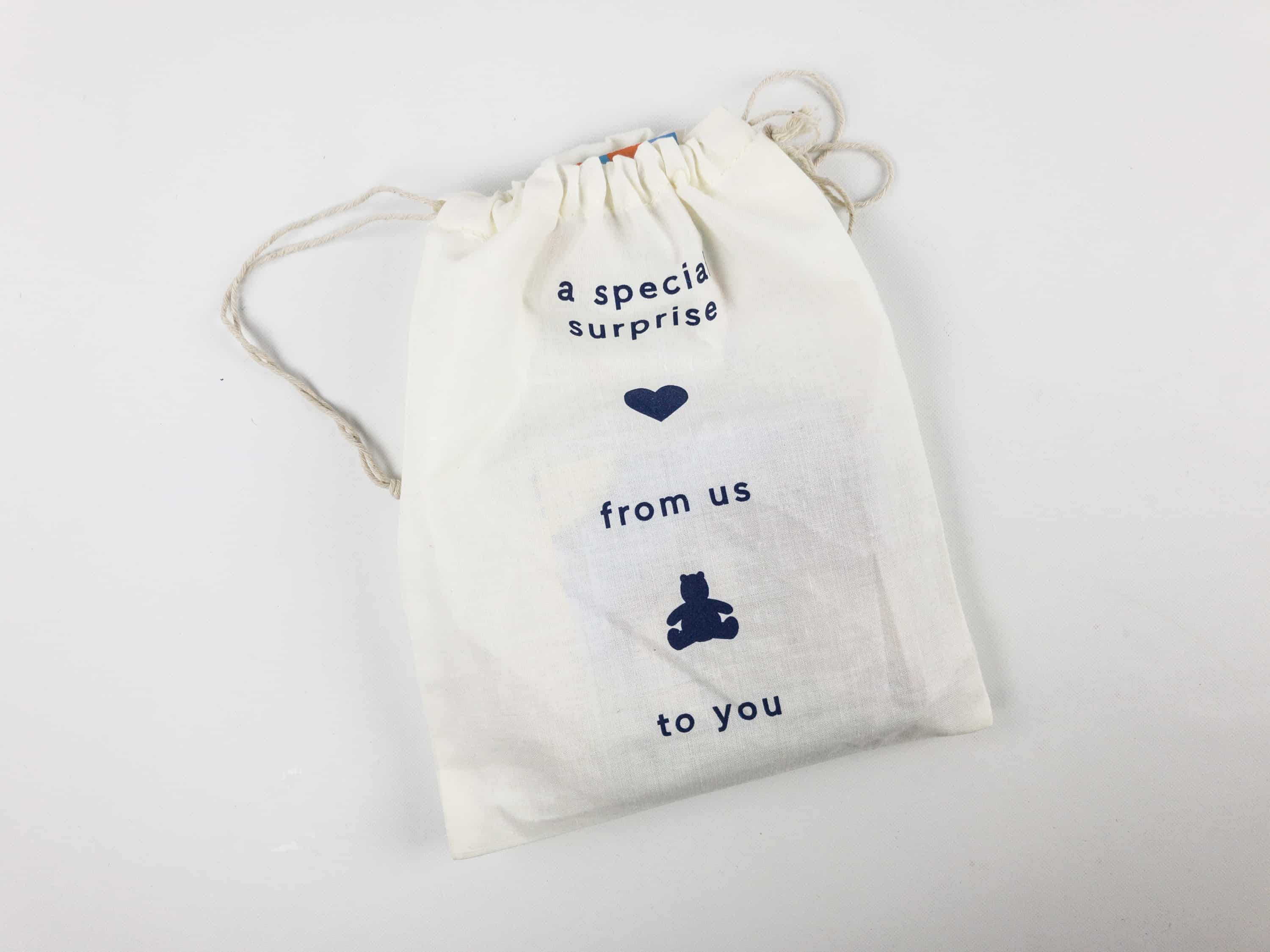 We received a special gift from BabyGap this quarter!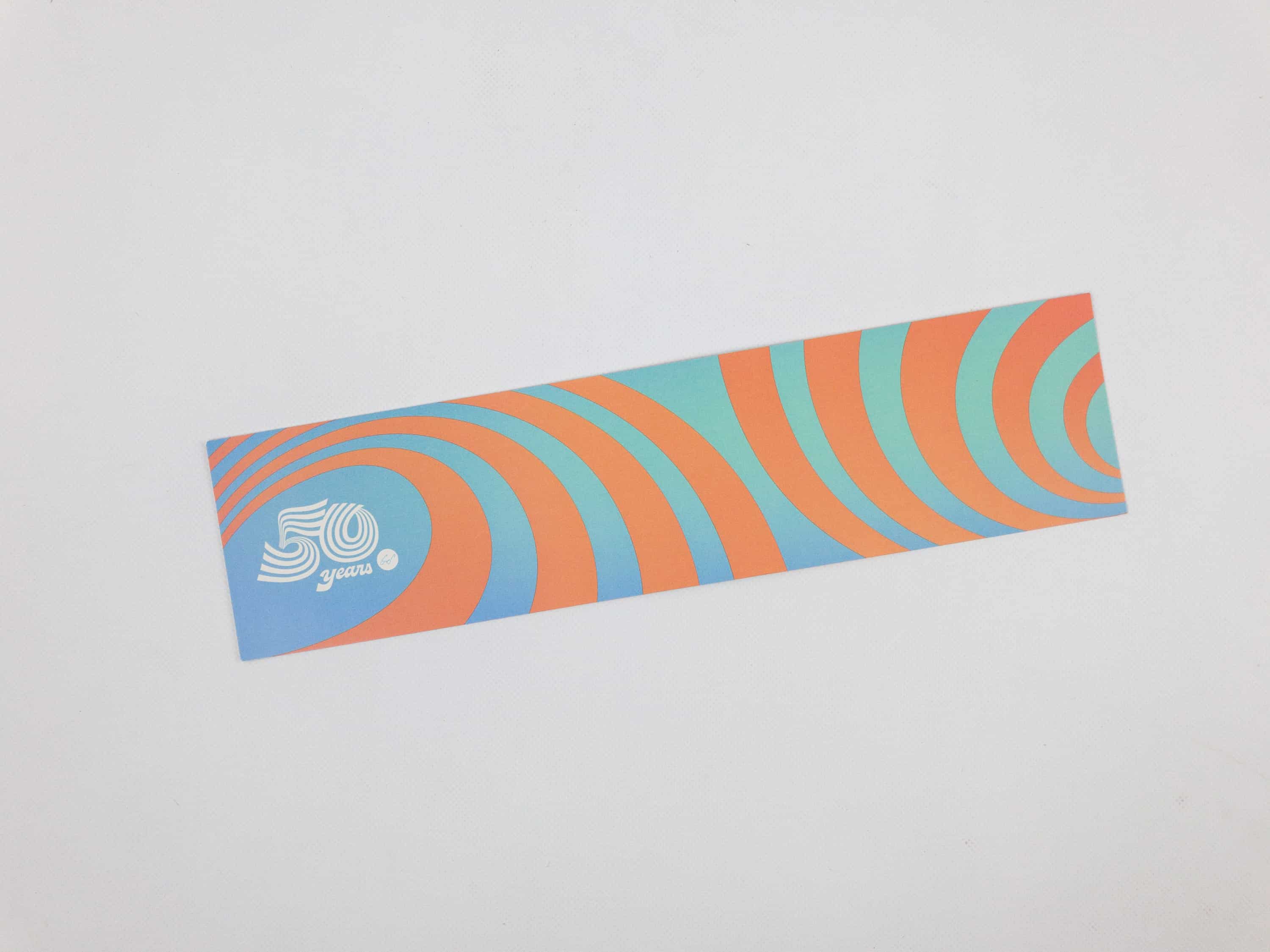 Also included is a cute and colorful bookmark from Chronicle Books!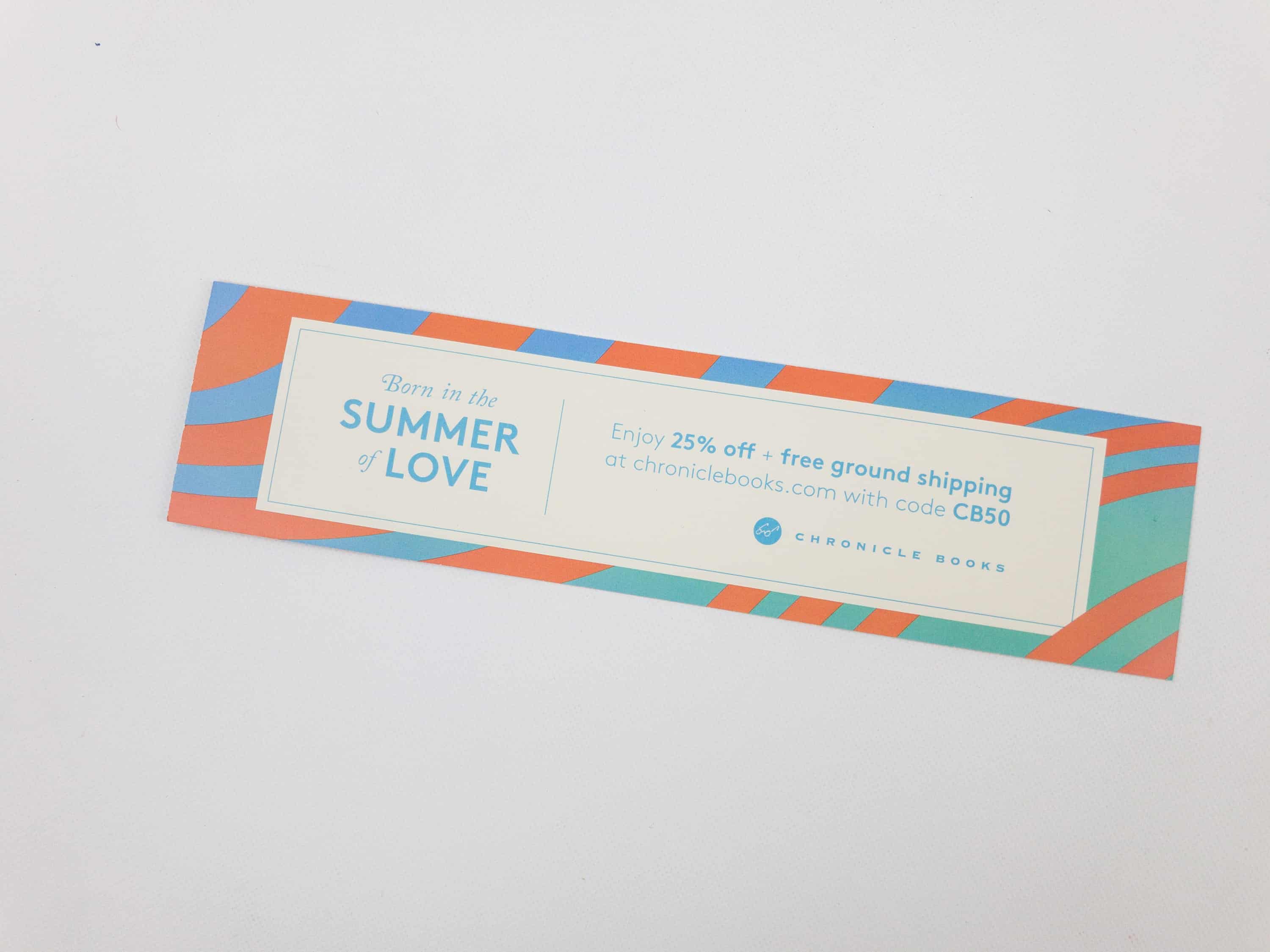 At the back is a code for 25% off and free shipping for Chronicle Books.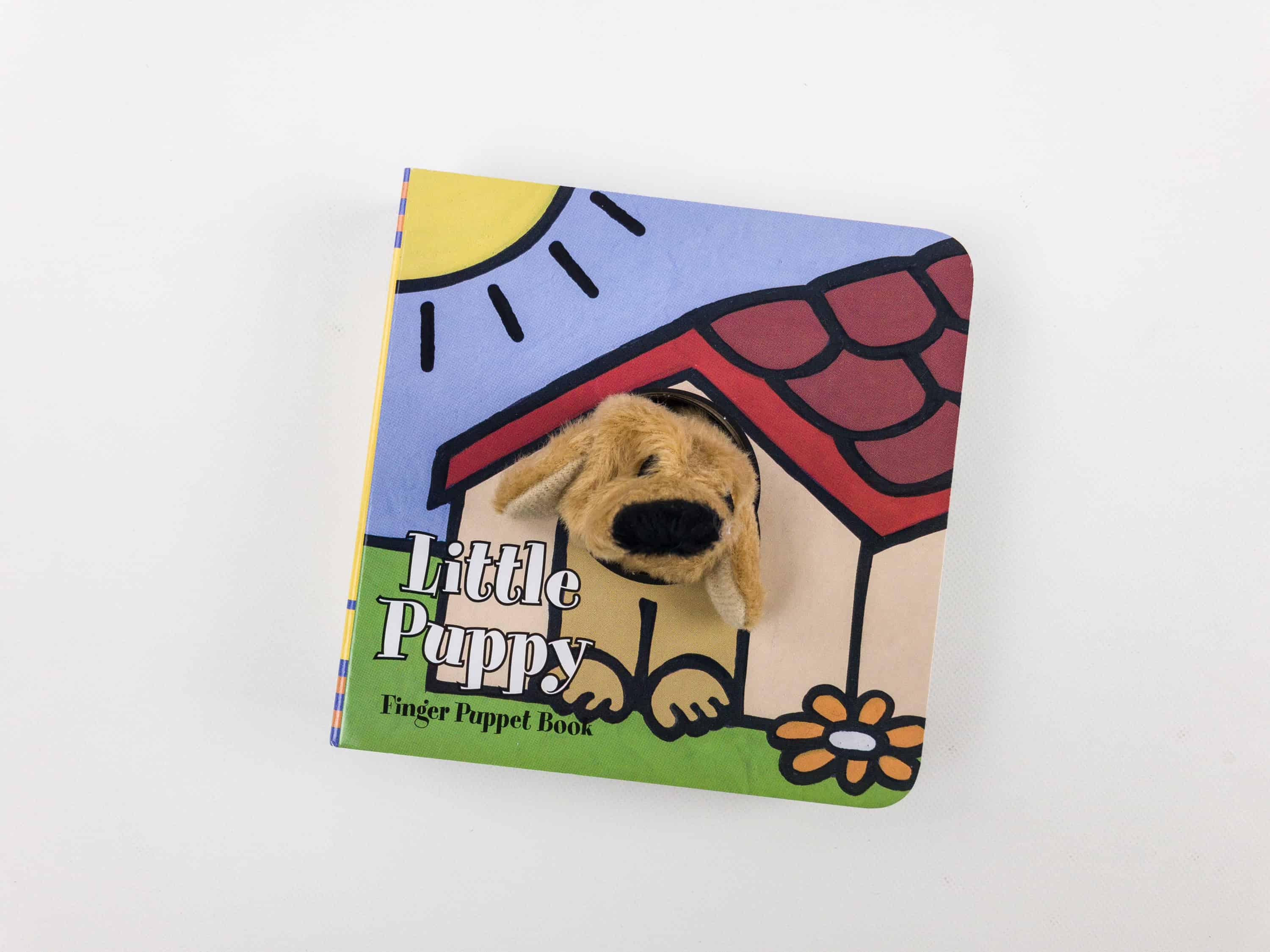 Little Puppy Finger Puppet Book ($5.94)
With a plush finger puppet permanently attached to the book and peek-a-boo holes in every page, this charming board book is a fun way for parents and children to play and read together.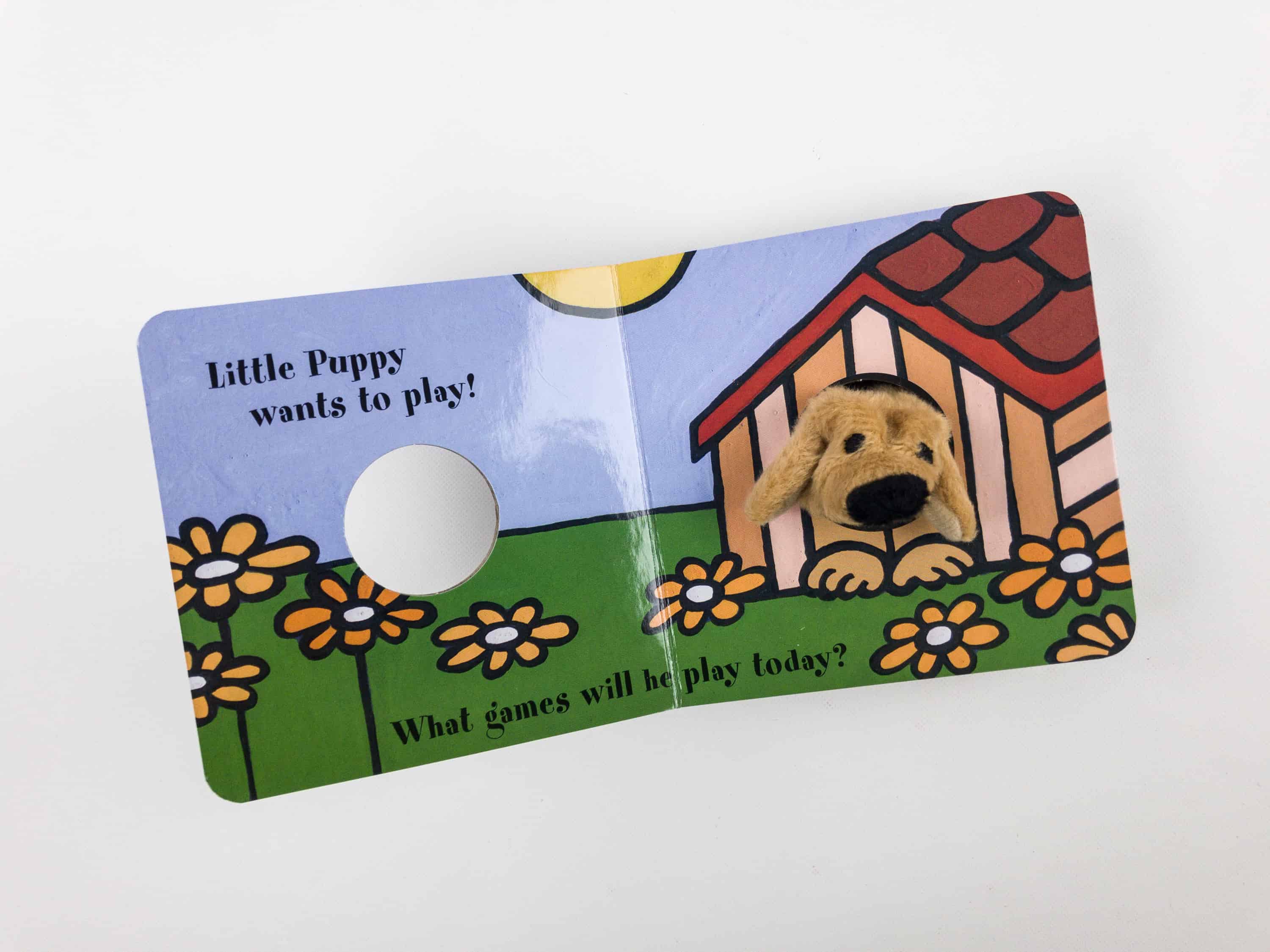 This cardboard book is great for kids who just started to appreciate colorful drawings and to learn words.
The puppy finger puppet is so cute!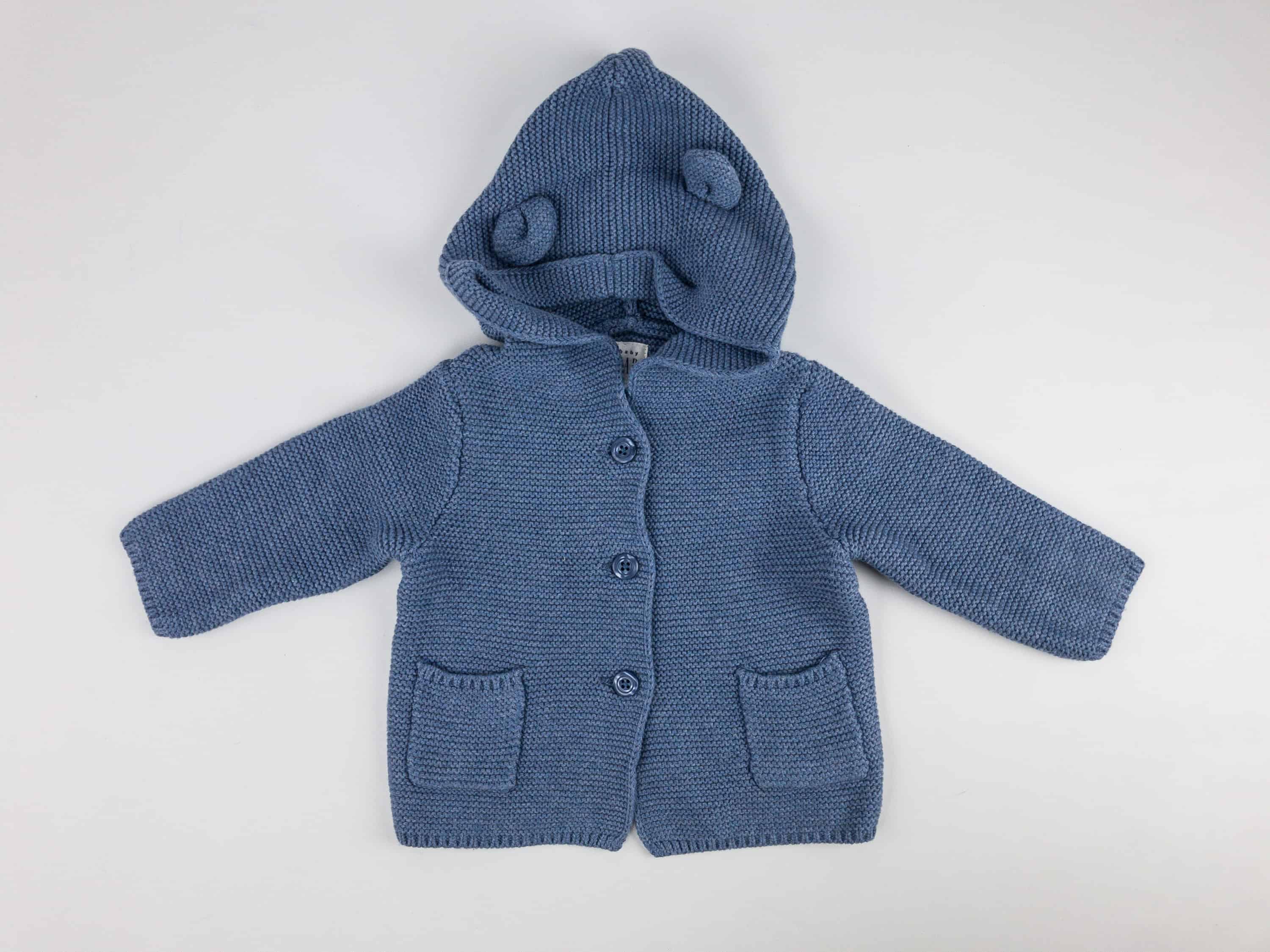 Bear Garter Hoodie ($34.95) This hoodie has a soft garter knit with long sleeves. I love the bear ear detailing on the hood! It also has a front button placket, front patch pockets, and a ribbed trim throughout. It's soft and will really keep the baby warm.
Stripe Bunny Pocket Dress ($29.95) This allover striped dress is so adorable. It's a soft cotton jersey with long sleeves and a rear button placket. The best part? It includes a diaper cover.
It also features a contrast chambray patch pocket with bunny detailing. OMG JUST STOP. So cute.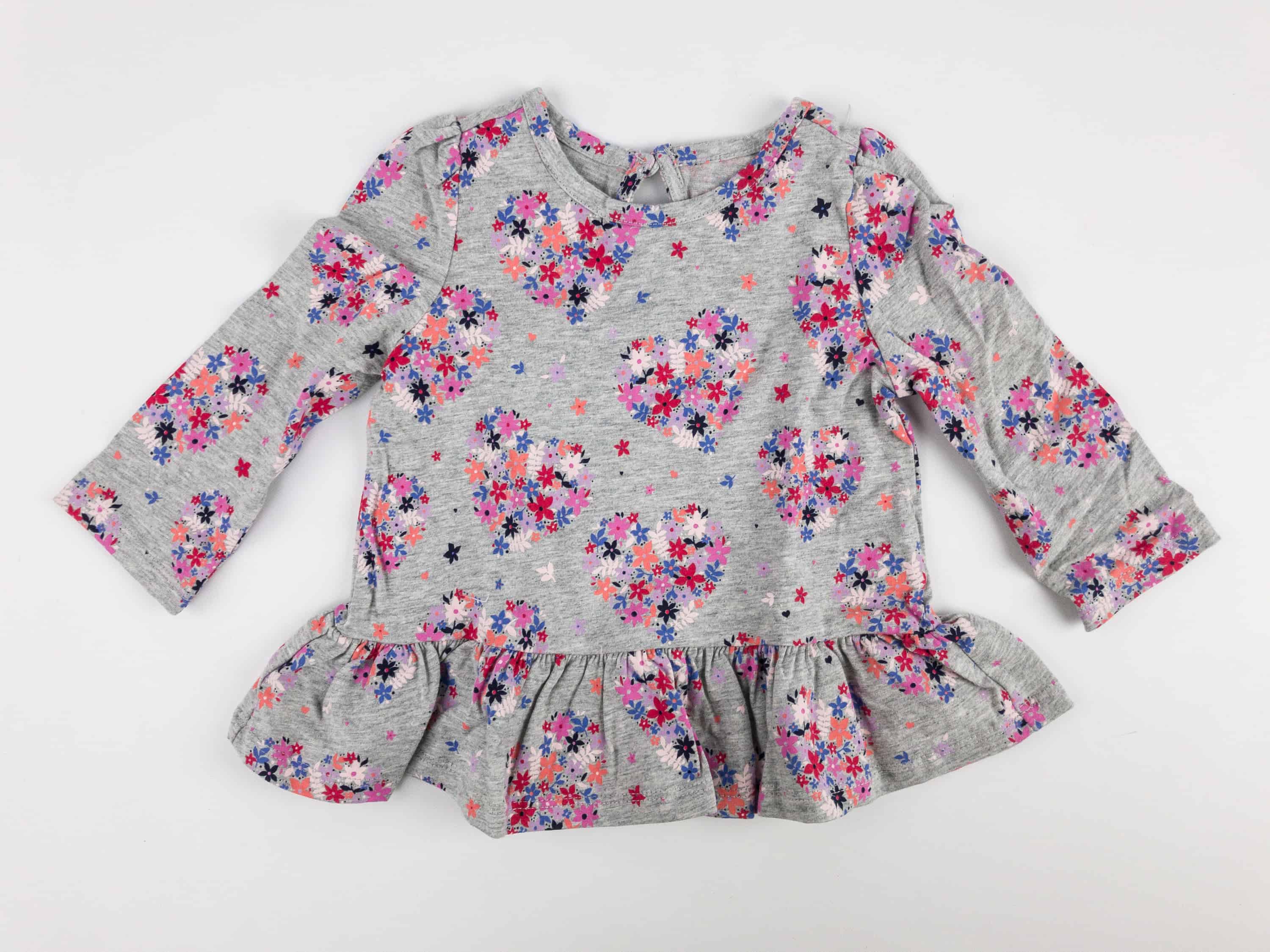 Print Keyhole Peplum Tee ($14.95) This 100% cotton tee with assorted allover prints is a great piece of clothing suited to wear during playtime. It is a soft cotton jersey with long sleeves and round neckline. The shirring at peplum hem adds some fullness to this piece and it also has keyhole button and loop closure at the back so it's easy to wear.
Robot Print Longsleeve Bodysuit ($14.95) This pink bodysuit with adorable prints is so soft as it is a finely ribbed cotton knit piece. It has long sleeves with shirring at the shoulders. The shoulders, neckline, and leg openings also has ribbed trims.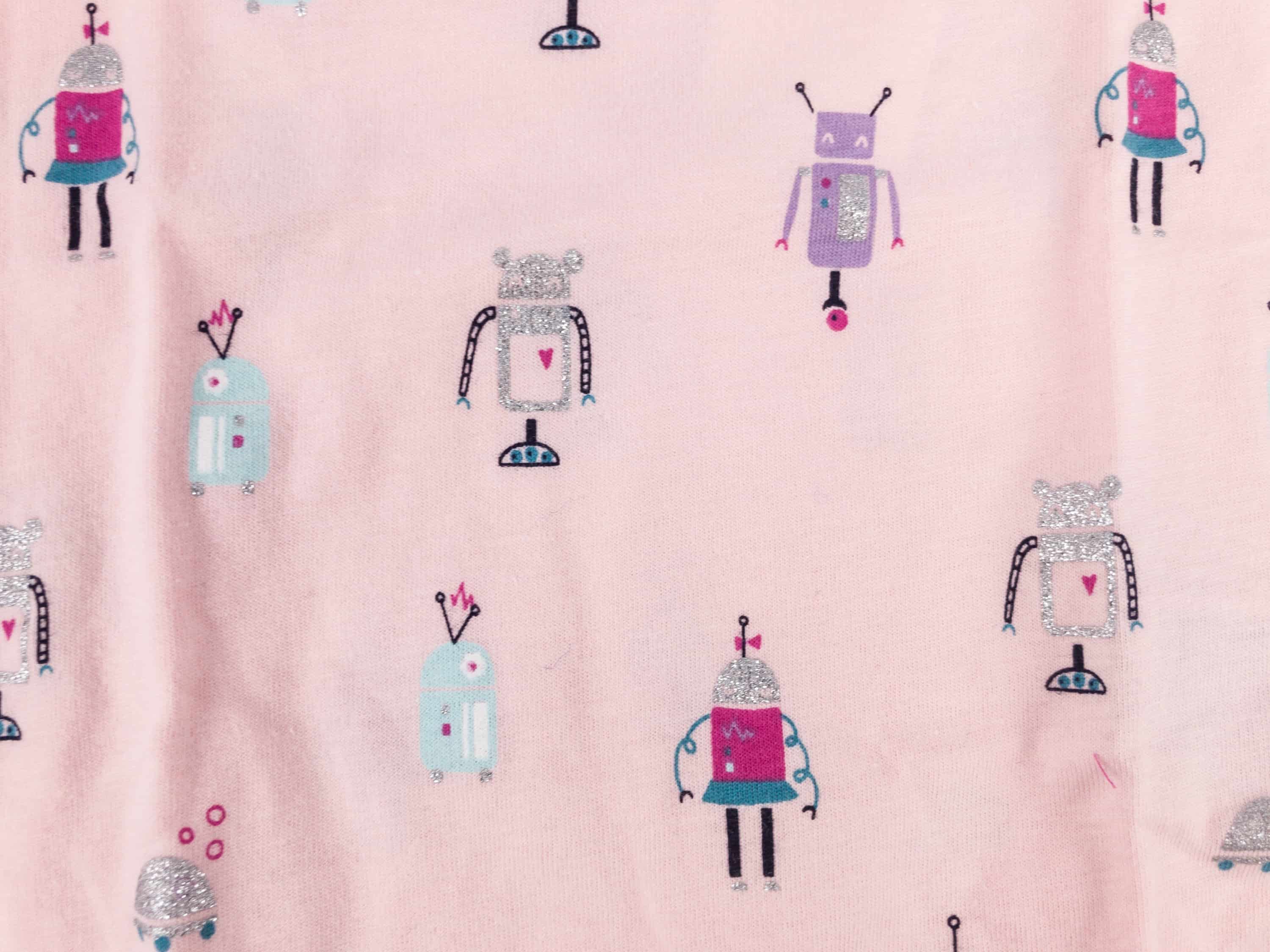 It snaps easily at the crotch so you won't have a hard time dressing the baby and changing the diapers. Look at those shiny little robots, such sweet prints that complement the garment color really well.
Print Stretch Jersey Leggings ($14.95) This pair of leggings is a supersoft stretch jersey, which is really comfortable and ideal for layering. It has an elasticized waistband and cute floral design that forms the adorable hearts.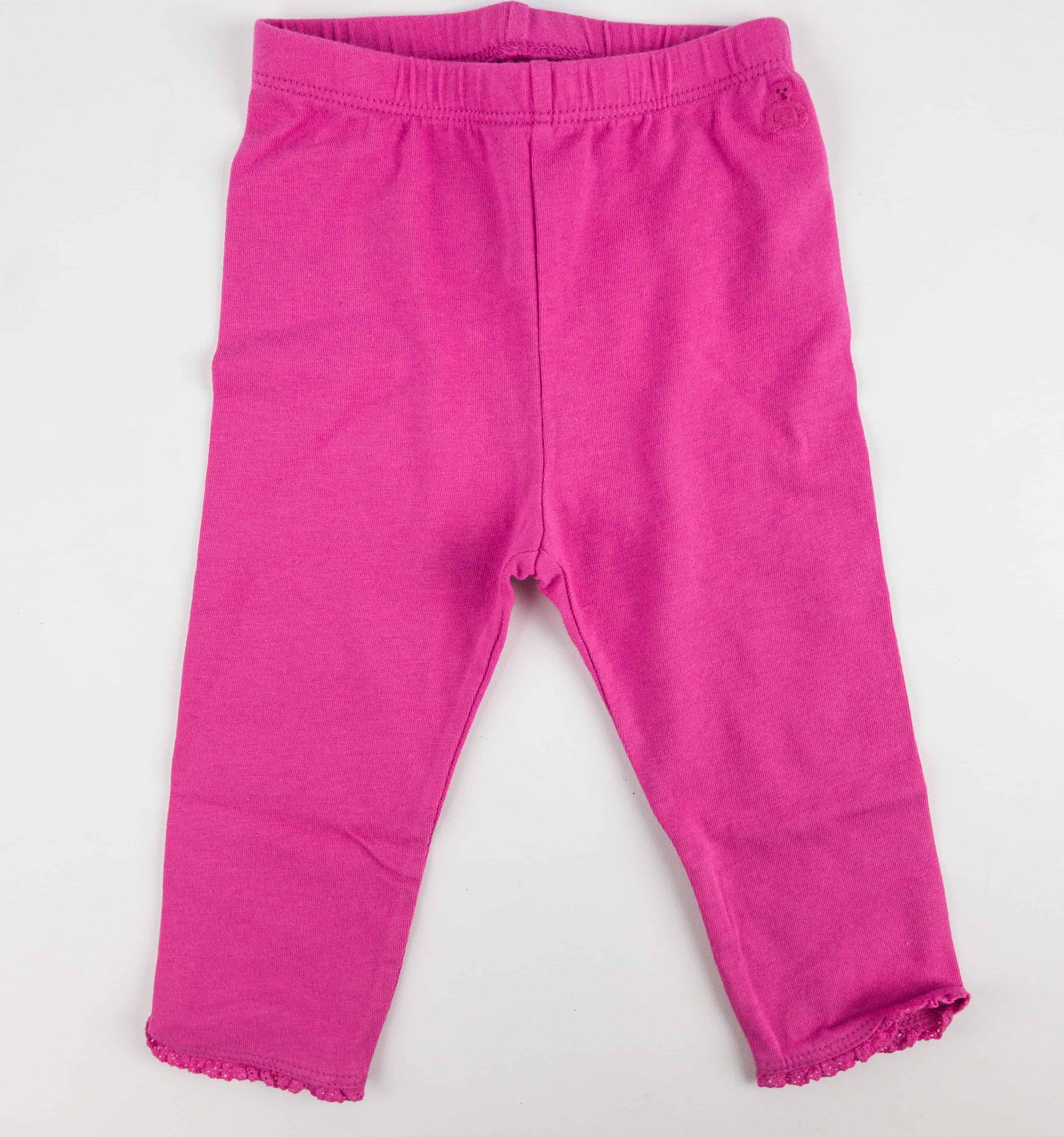 Lace Trim Leggings ($14.95) This pink lace trim leggings is another great layering item for the season. It has an elasticized waistband for easy dress-up. The lacey trim at the leg openings make it extra adorable!
This quarter's babyGap box is full of cute pieces suitable for layering. The prices for this quarter's box is also good, and I ended up keeping everything because I loved the style. As much as I would love another garment piece for a freebie, the book is cute too and the finger puppet is adorable.
Just one thing to note – baby isn't actually here yet (who can wait for baby to collect some cute clothes?!), but my box did indeed advance to the next size in my account. I reset it for impending arrival. I do, however, really appreciate the convenient auto advance feature and wish other kids clothing subscription boxes would be more proactive about requiring clothing size updates.
What do you think of babyGap OutfitBox?