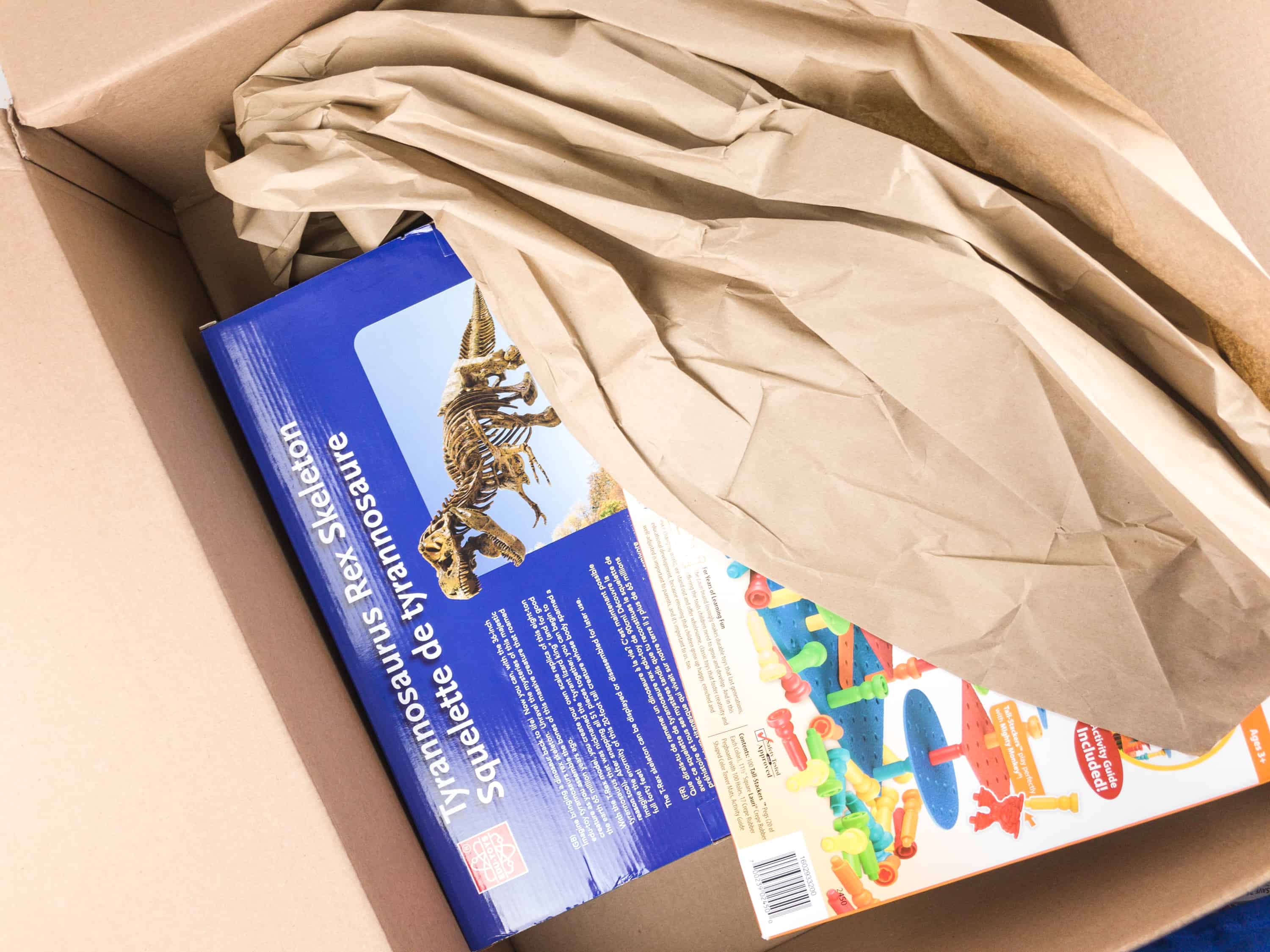 Amazon STEM Toy Club is a monthly subscription box service that delivers age-appropriate STEM toy that encourages any child to learn through play. The subscription costs $19.99 per month, and the theme of the month can be anything from natural sciences to robotics. There's always something new to discover in every box of Amazon STEM Toy Club!

There are three age ranges available for this box: 3-4 year old, 5-7 year old, and 8-13 year olds. This is a review of the 3-4 year old box.
The subscription doesn't include any Amazon-generated introductory materials – just the toy in its commercial packaging. It arrives in the usual Amazon shipping materials – multiple age range selections usually ship together.
Everything in our box! We ordered the 3-4 year-old and 8-13 year-old subscription items this month. This review will cover the 3-4 year old subscription.
In case you're wondering what's included in the other subscriptions, here's what they have: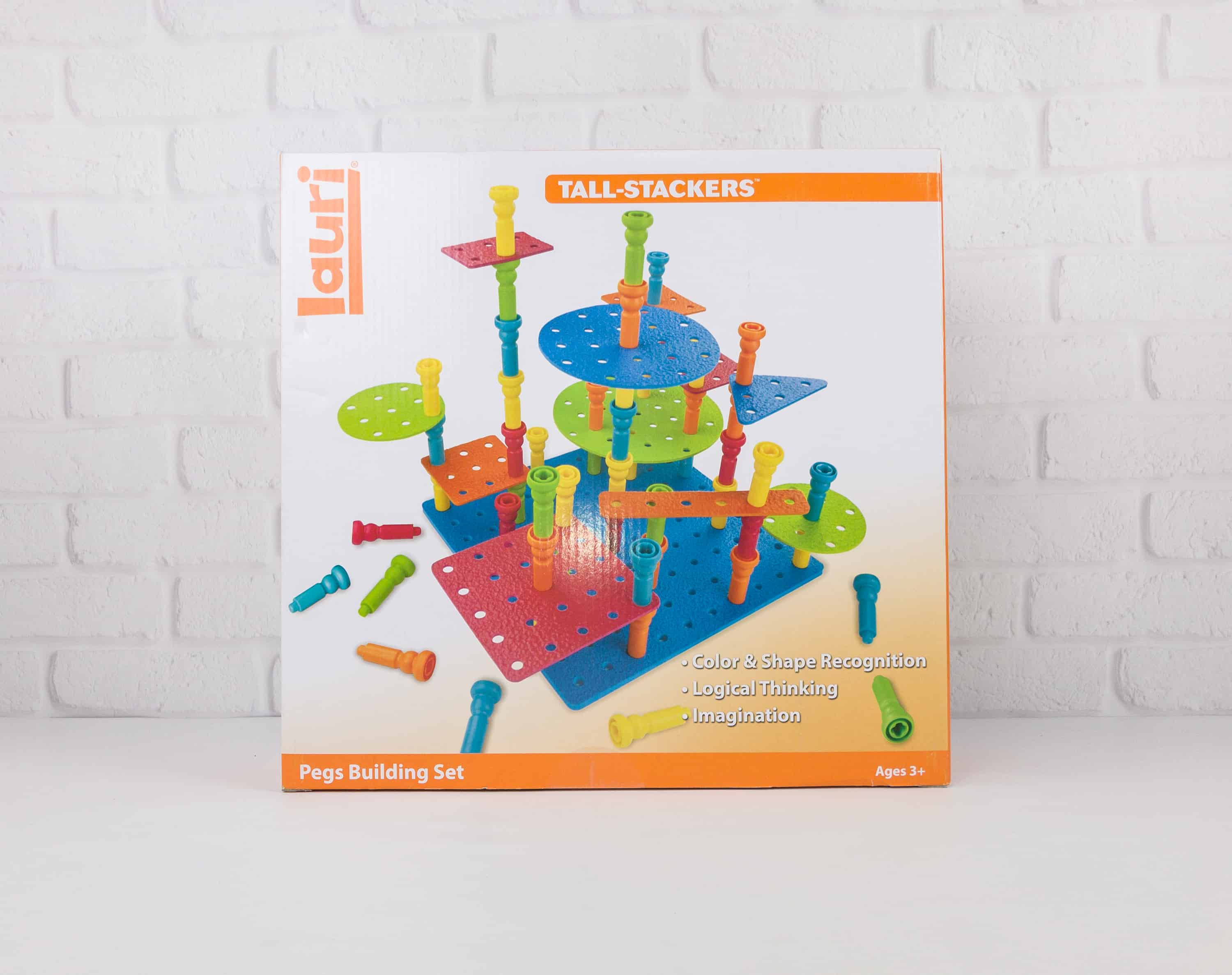 PlayMonster Lauri Tall Stackers Pegs Building Set ($36.49) We've been on the lookout for a perfect stacking game for the youngsters, so we're glad that this was in the box.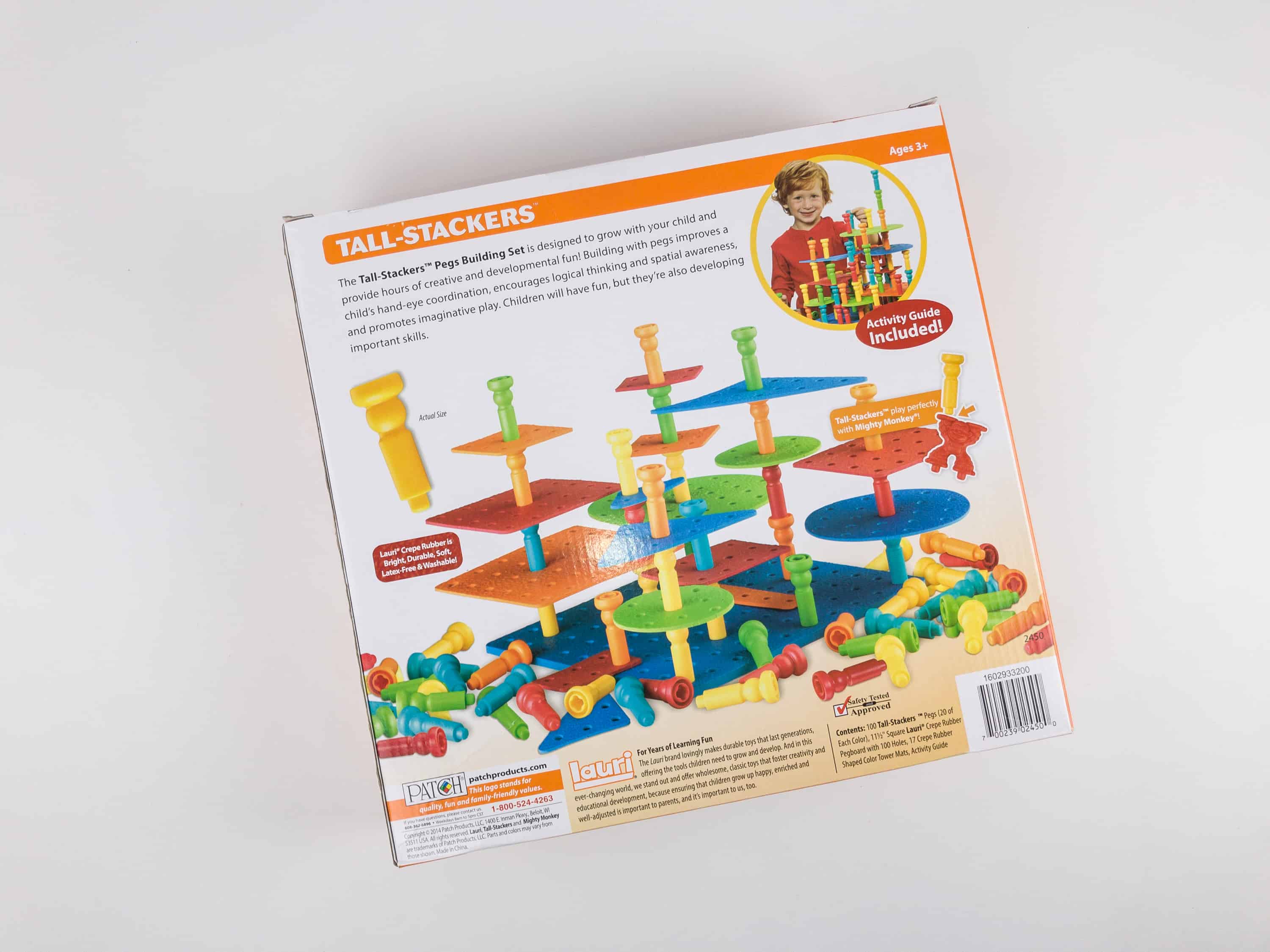 The box serves as an easy storage container for the pieces.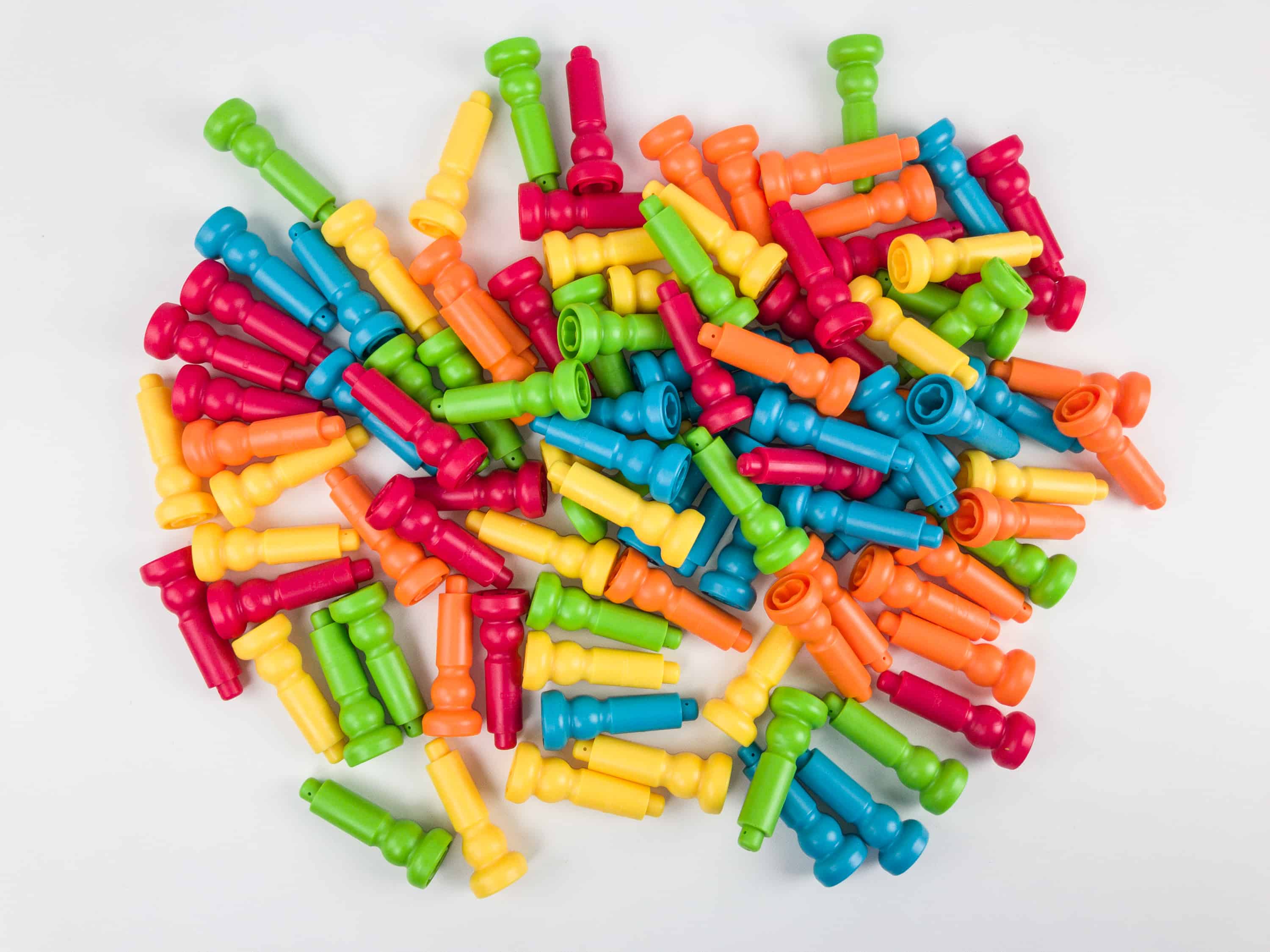 The box contains 100 colorful pegs (with 20 pieces of each color)…
…and 17 Lauri crepe rubber tower pegboards of various colors, shapes and sizes.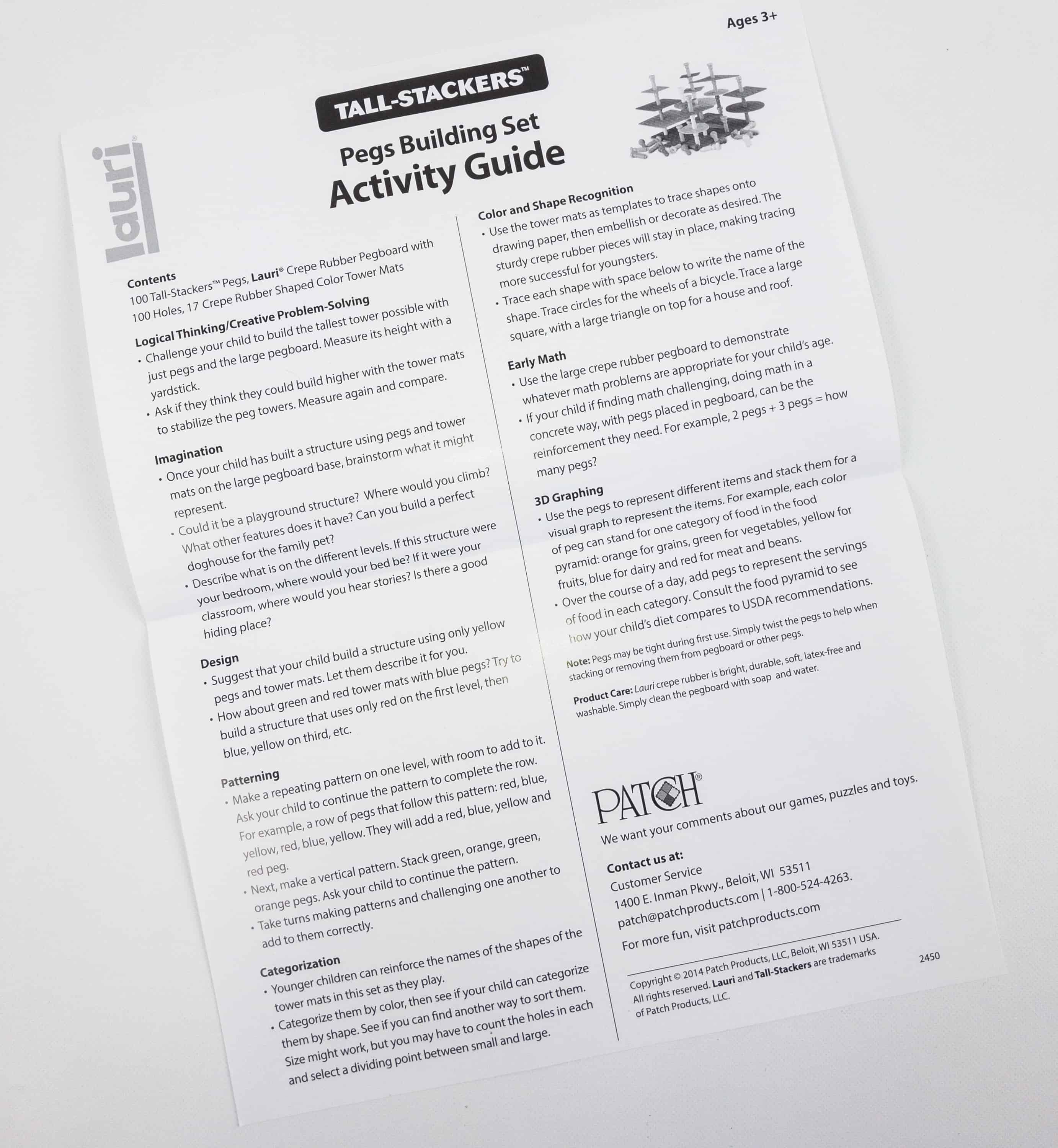 The kit includes an Activity Guide to get you started.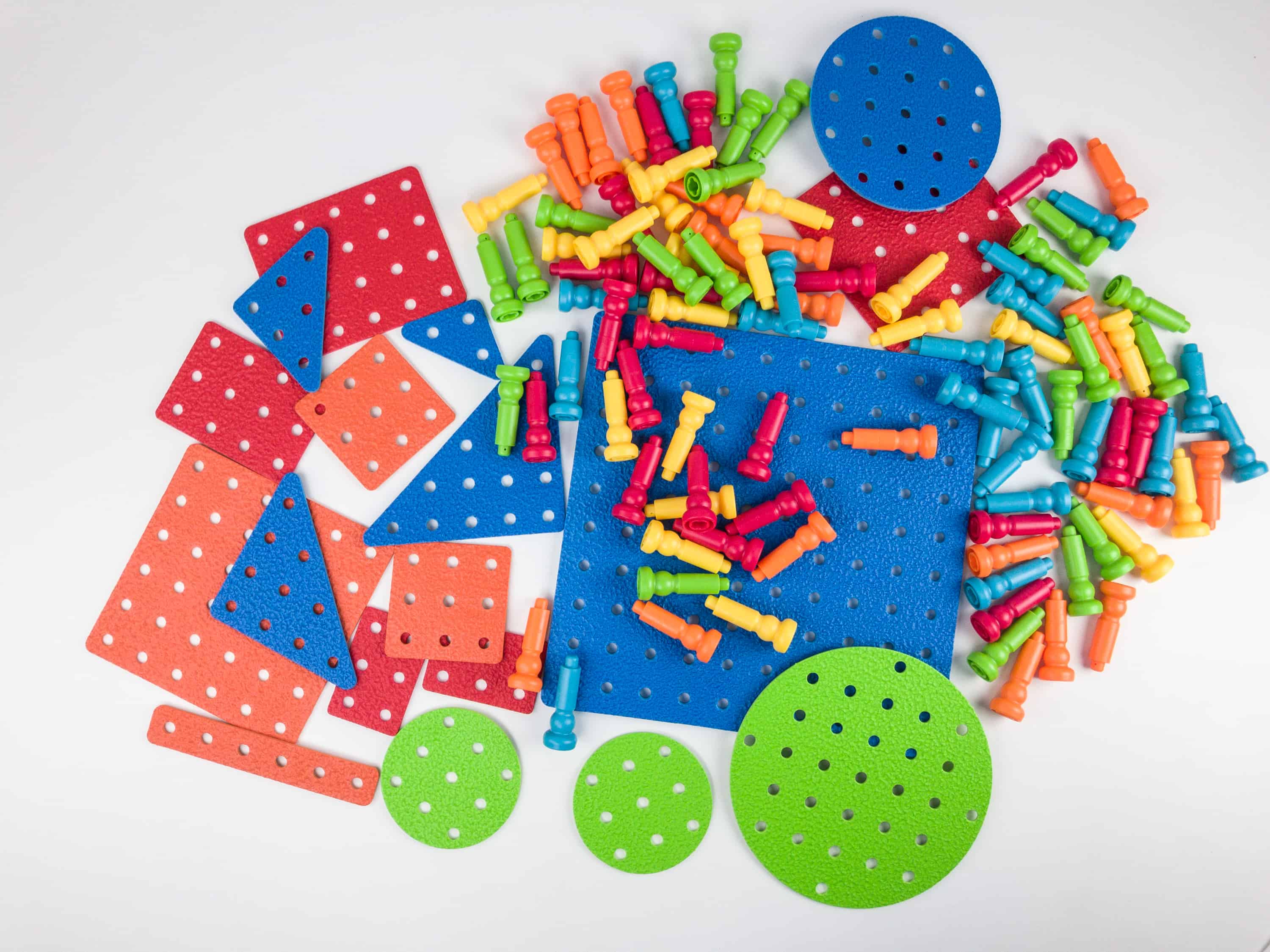 Presenting all of the pieces in the kit!
Stacking and building possibilities are endless, it's such a mind enhancing activity for the kids!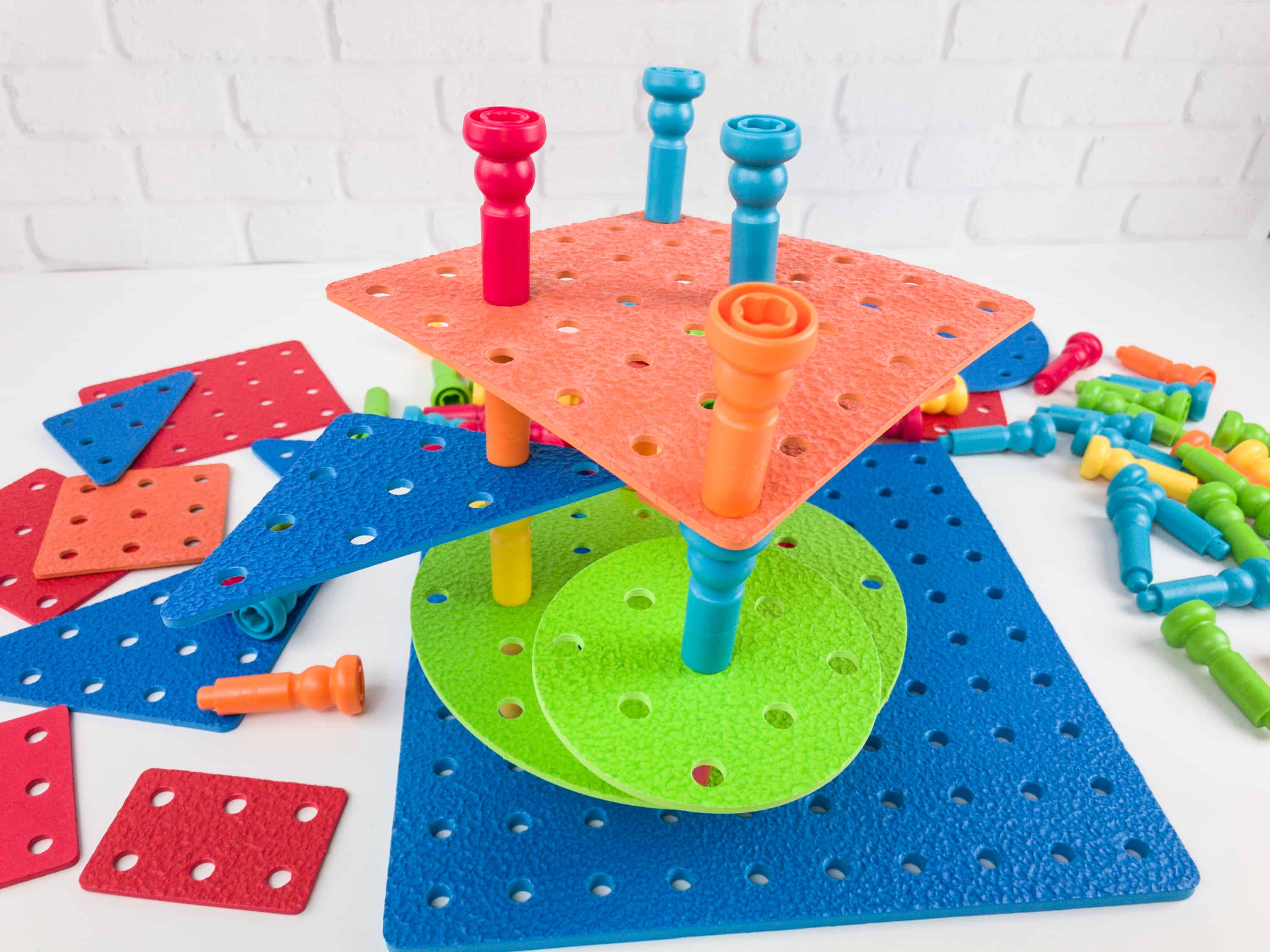 The peg boards have enough holes to also create multiple layers and continue stacking.
Also, the pegboards are rubberized so it's durable for building and stacking more pegs. The kids will also learn to think ahead and use their imagination on where they can place the pegs to build their next platform.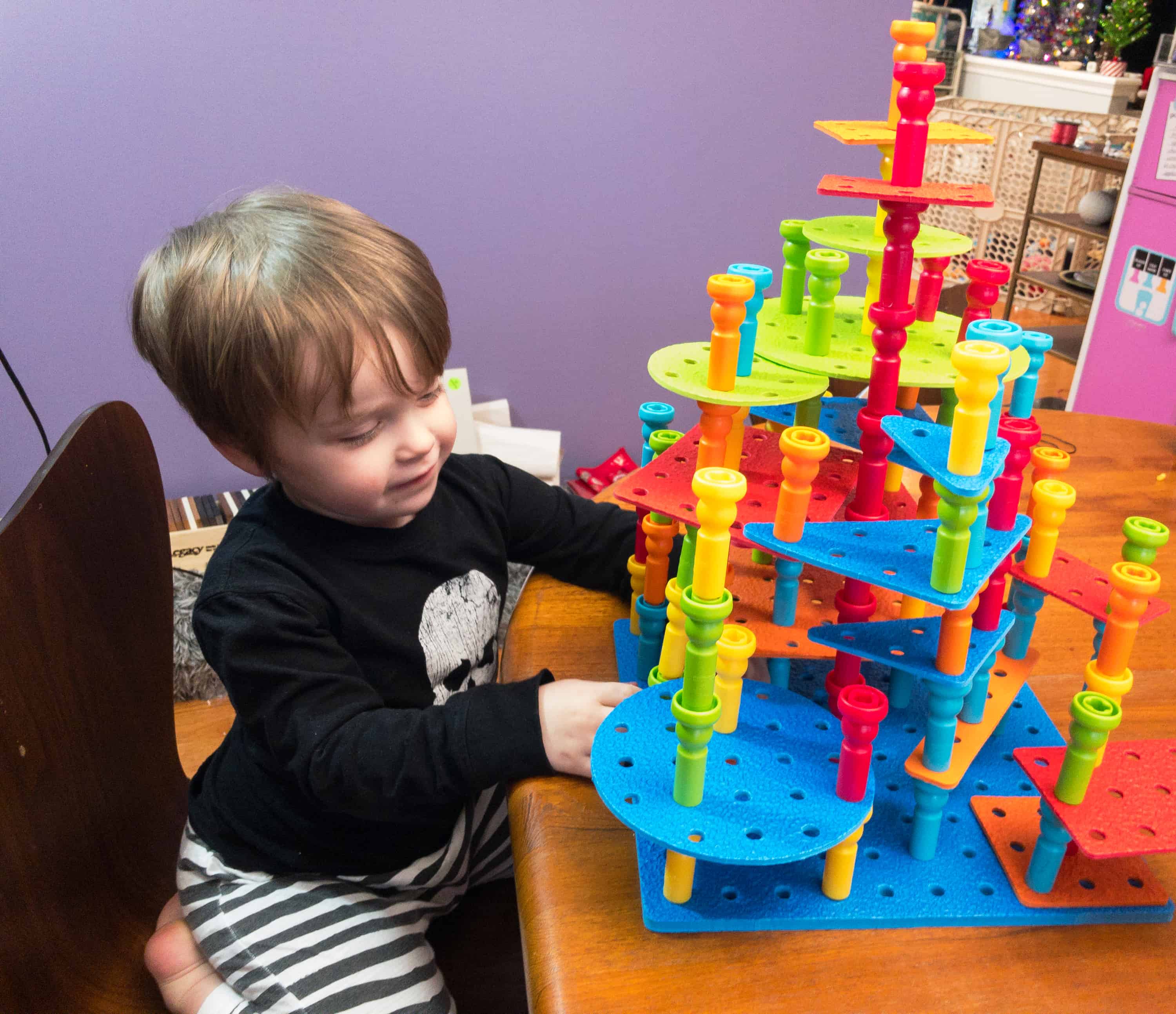 My son really enjoyed stacking, just look at how high and amazing his tower looks!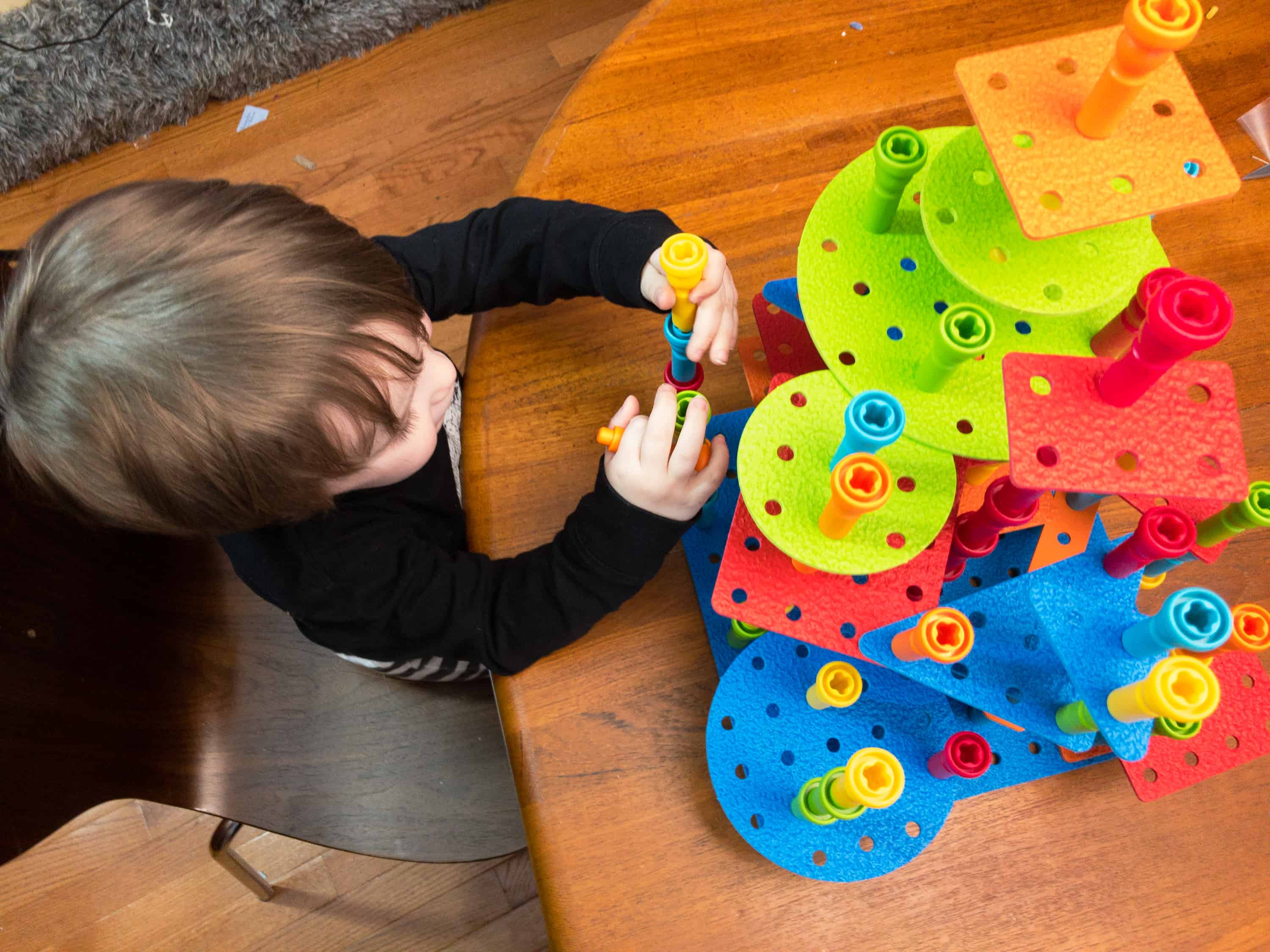 Stacking is really easy and the peg boards are sturdy enough to hold the pegs and to build a higher tower. Our son really had fun with this toy. It's a great bonding activity for the whole family too! We used the included sheet quite a bit when interacting with him and the toy.
This is another great mind enhancing game for the kids from Amazon STEM. We love how colorful and functional this set is. It's really a great activity, whether solo or played together. It comes with lots of pieces, and it's great that they are big enough to not easily get lost. Aside from stacking, the pegs can also be used to learn counting, sorting, adding, matching, subtracting and making designs. The kids love this game as they get to build and stack, and they also had a competition on who can build the tallest tower. Being great little builders, nobody wanted to lose in the game!
What do you think of this toy set? If you received something different than our family, let us know in the comments!