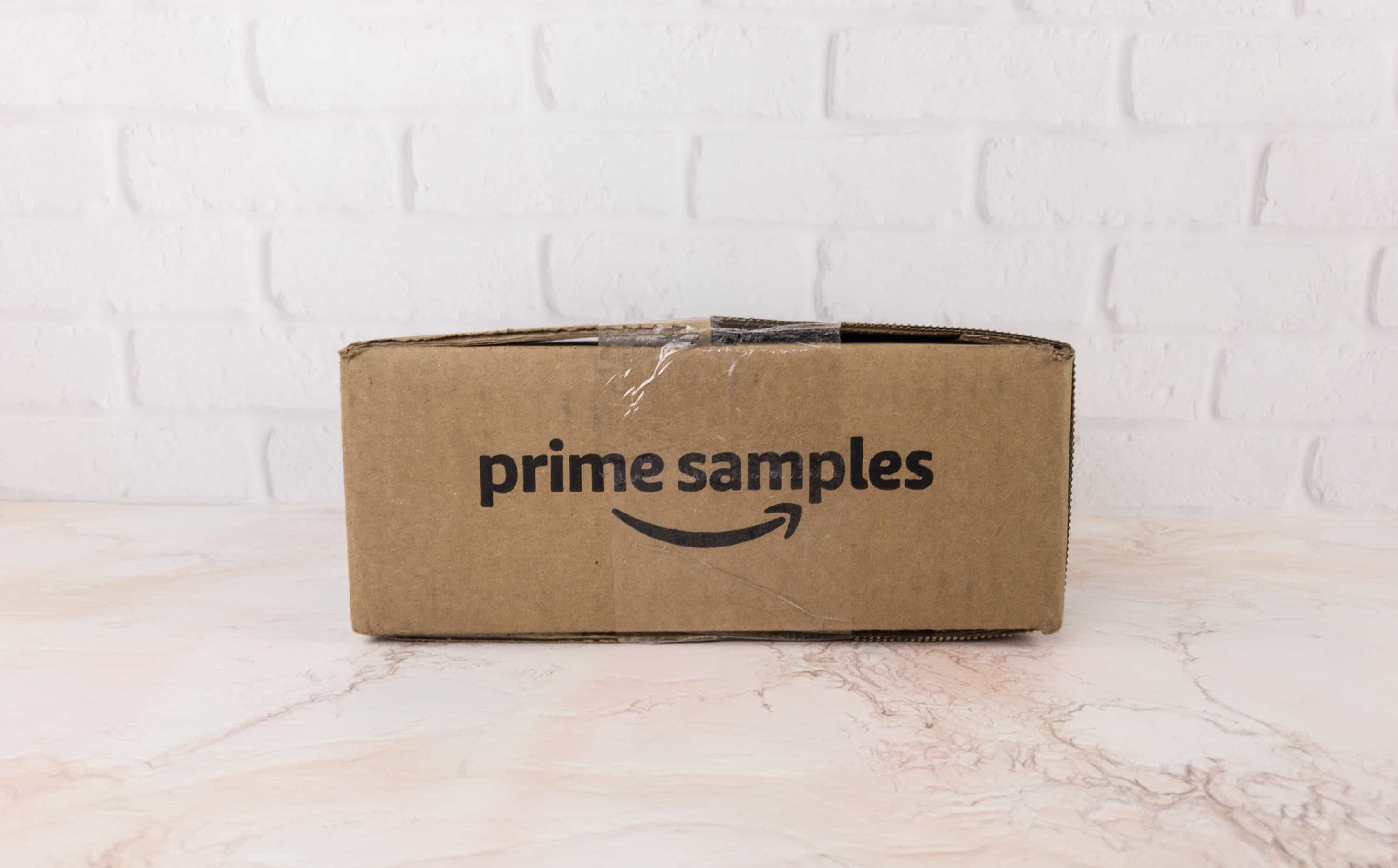 Amazon Dog Food & Treats Sample Box is one of the sample boxes periodically available for Amazon Prime Members and is packed with pup dog food and treats items. Simply purchase the box for $11.99 and one week after shipping you will receive a $11.99 credit on your account that can be used towards the purchase of dog food & treat products.
FYI – this is the second version of this box! Amazon launched this latest version a few weeks ago.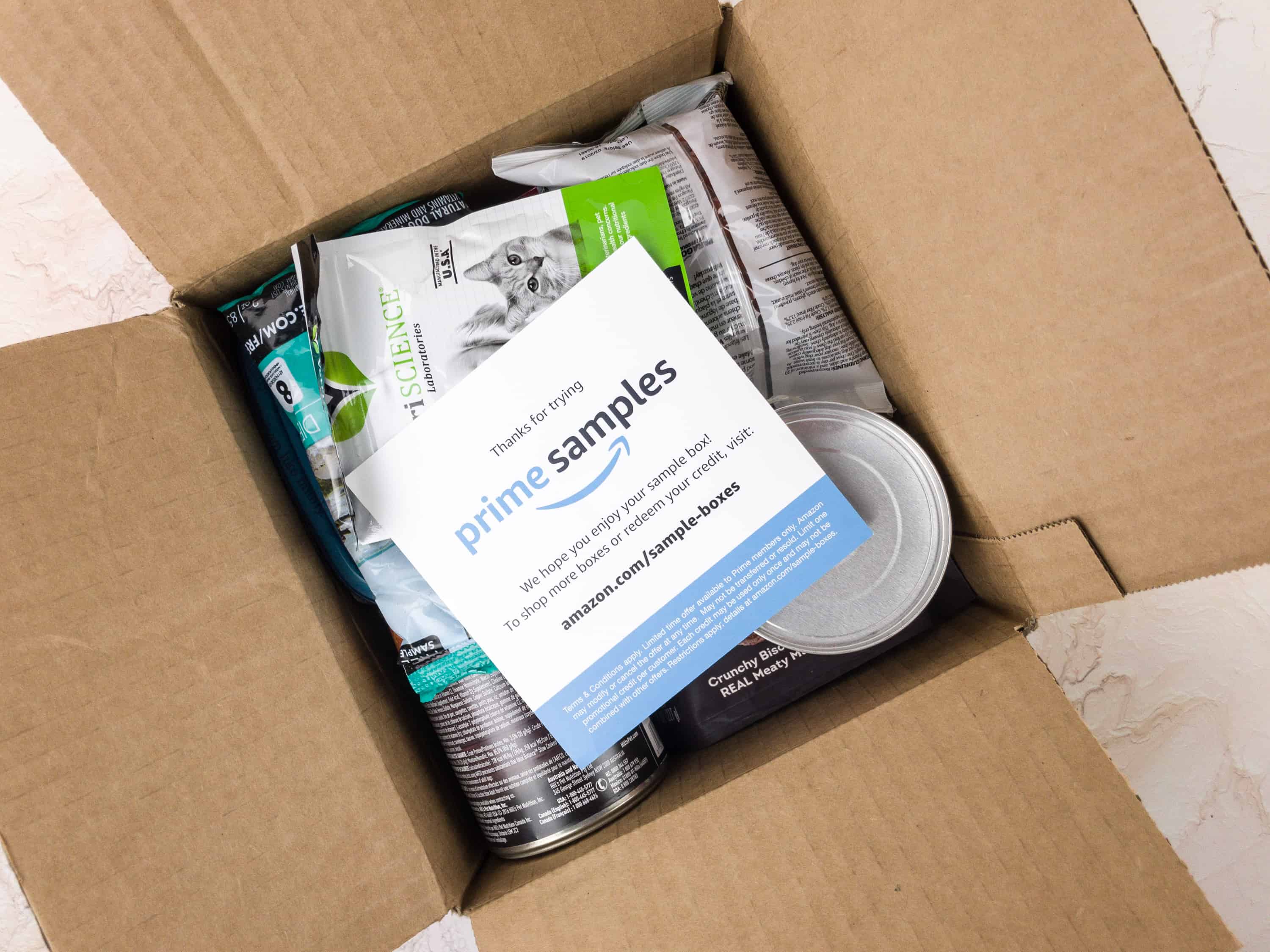 This box is still available! You can find everything, including this box while supplies last, at the Amazon.com Sample Boxes Center.
And if you don't already, you can try Amazon's Subscribe & Save – which I love! Easiest way in my book to get my household essentials delivered. We get our dogs' food delivered via S&S, as well as Lindy's secret treat stash (Marrobones!).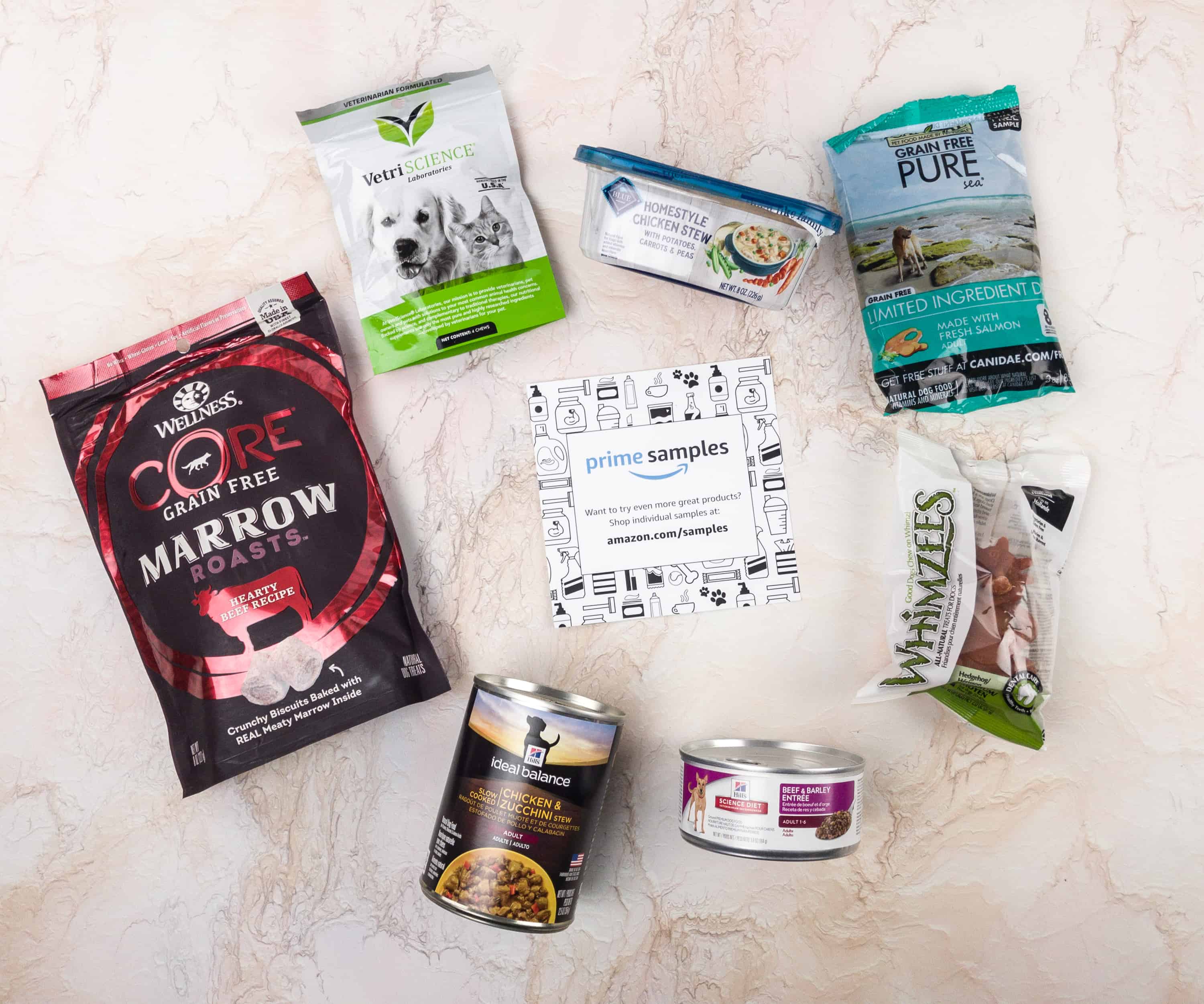 All the doggie food and treats in this box!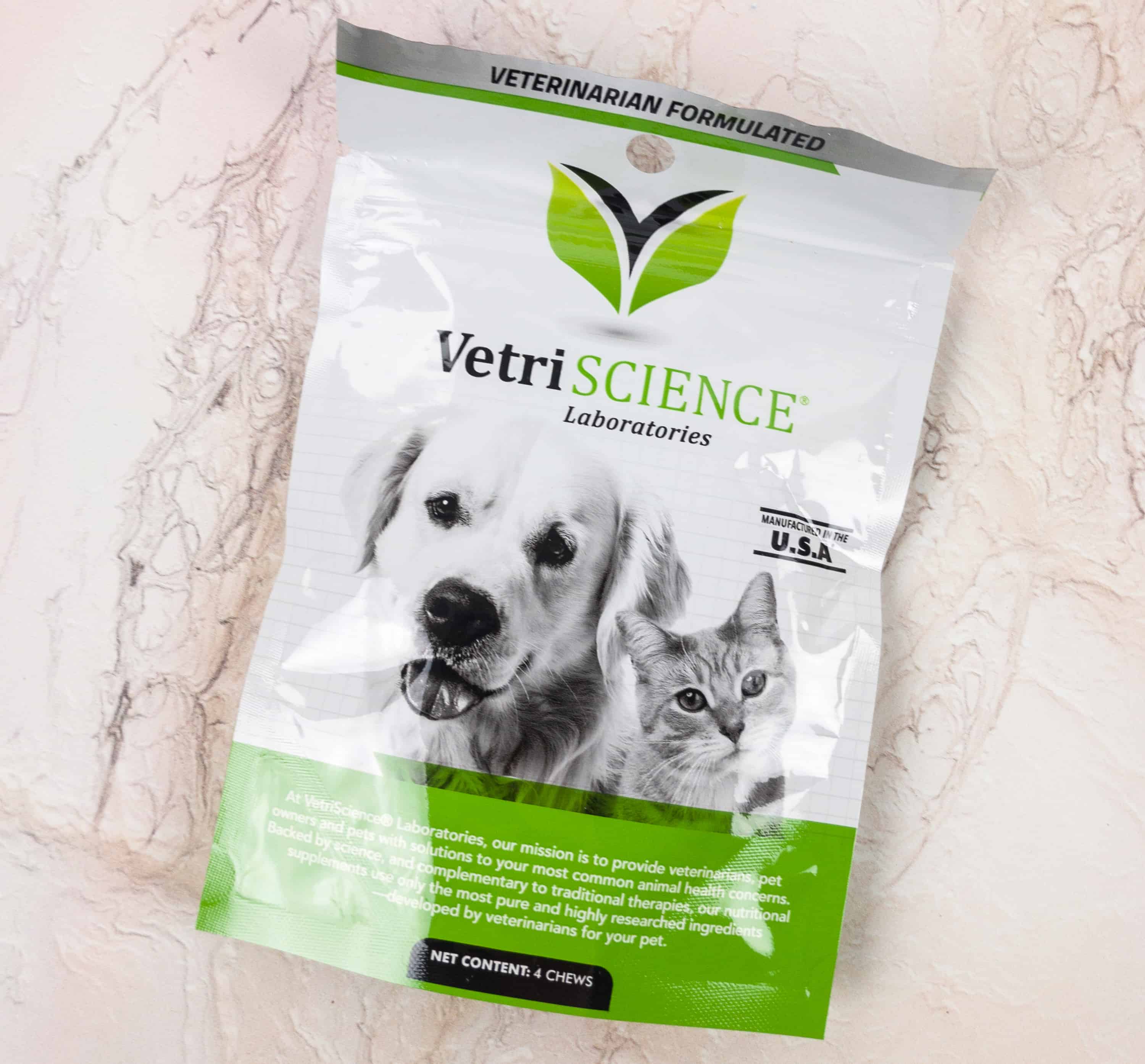 Vetri Science Laboratories Glyco Flex Plus. This is a joint supplement for dogs that provides nutritional joint support for working dog breeds, competitive and senior dogs.
These chews are vet formulated and can be given on a daily basis, 1 chew per 30 pounds. It promises to increase hind leg strength up to 41% in four weeks. We haven't noticed any joint degradation in our older dog but we're feeding these to her to see if they have any improvement (who knows, she could need them! preventive medicine is great!).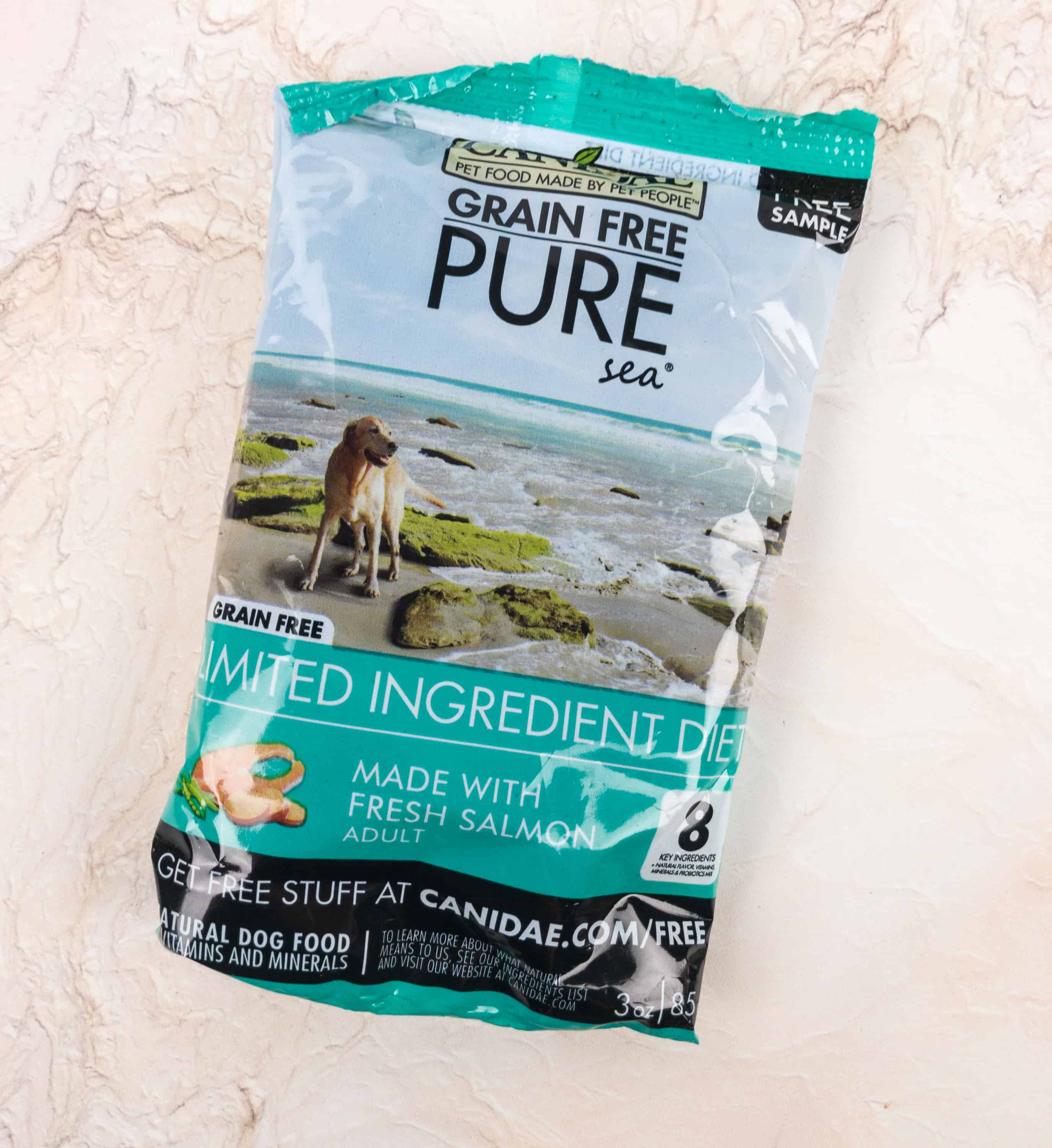 Canidae Grain Free Pure Sea ($0.47) This pet food is made with fresh salmon and whole foods like sweet potatoes and peas for gentle digestion. It is also a limited ingredient diet that can help dogs with sensitivities.
Even if your dog isn't ingredient sensitive, they will still love this yummy dog food! The makers add HealthPlus Solutions to every kibble after cooking with probiotics to help support healthy digestion, with antioxidants to help support a healthy immune system, and omega 6&3 fatty acids to help support beautiful skin and coat.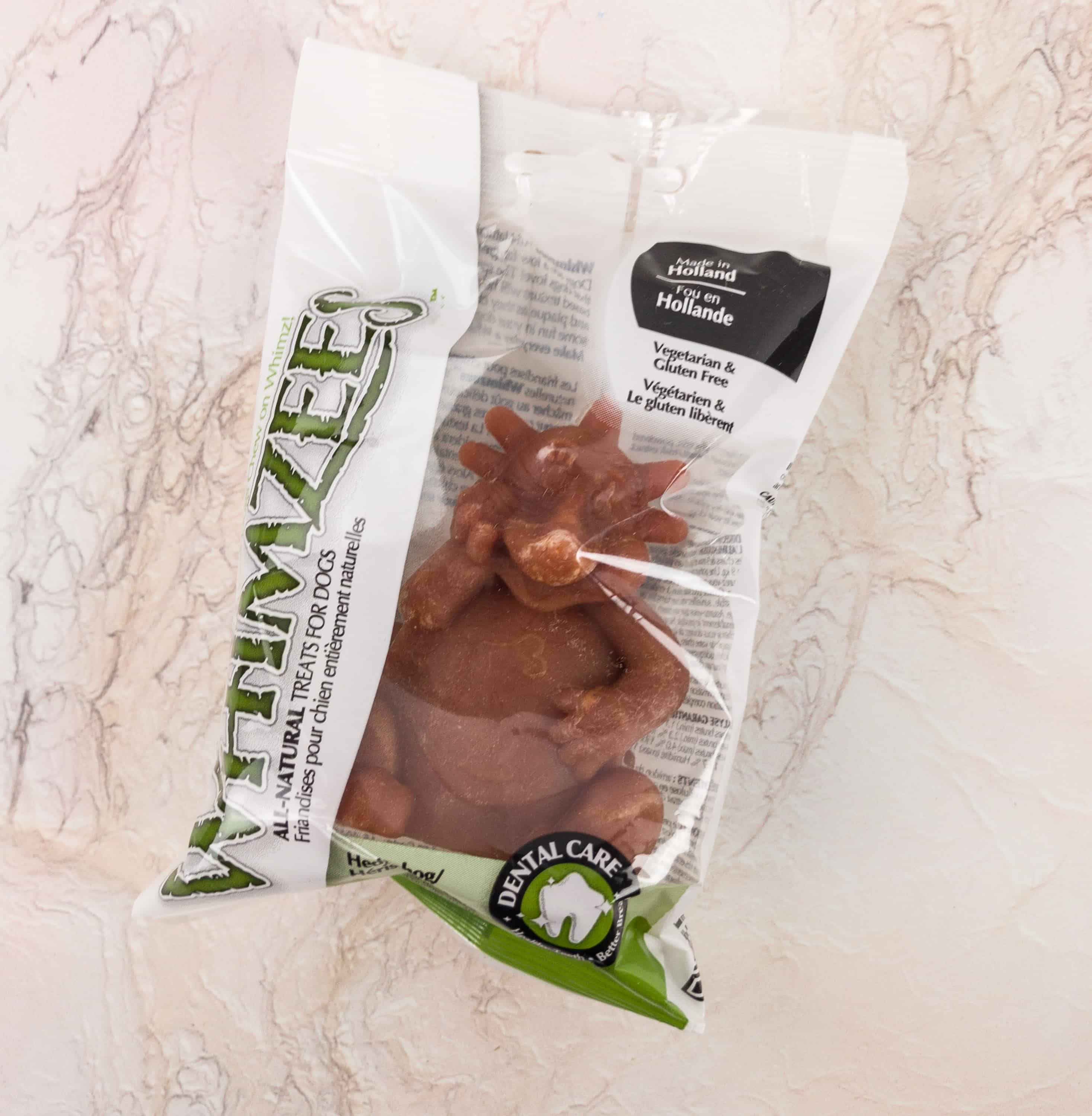 Whimzees Dog Dental Treats ($5.69) Packed with all natural ingredients, these dental chews will make the pups' teeth and gums healthier!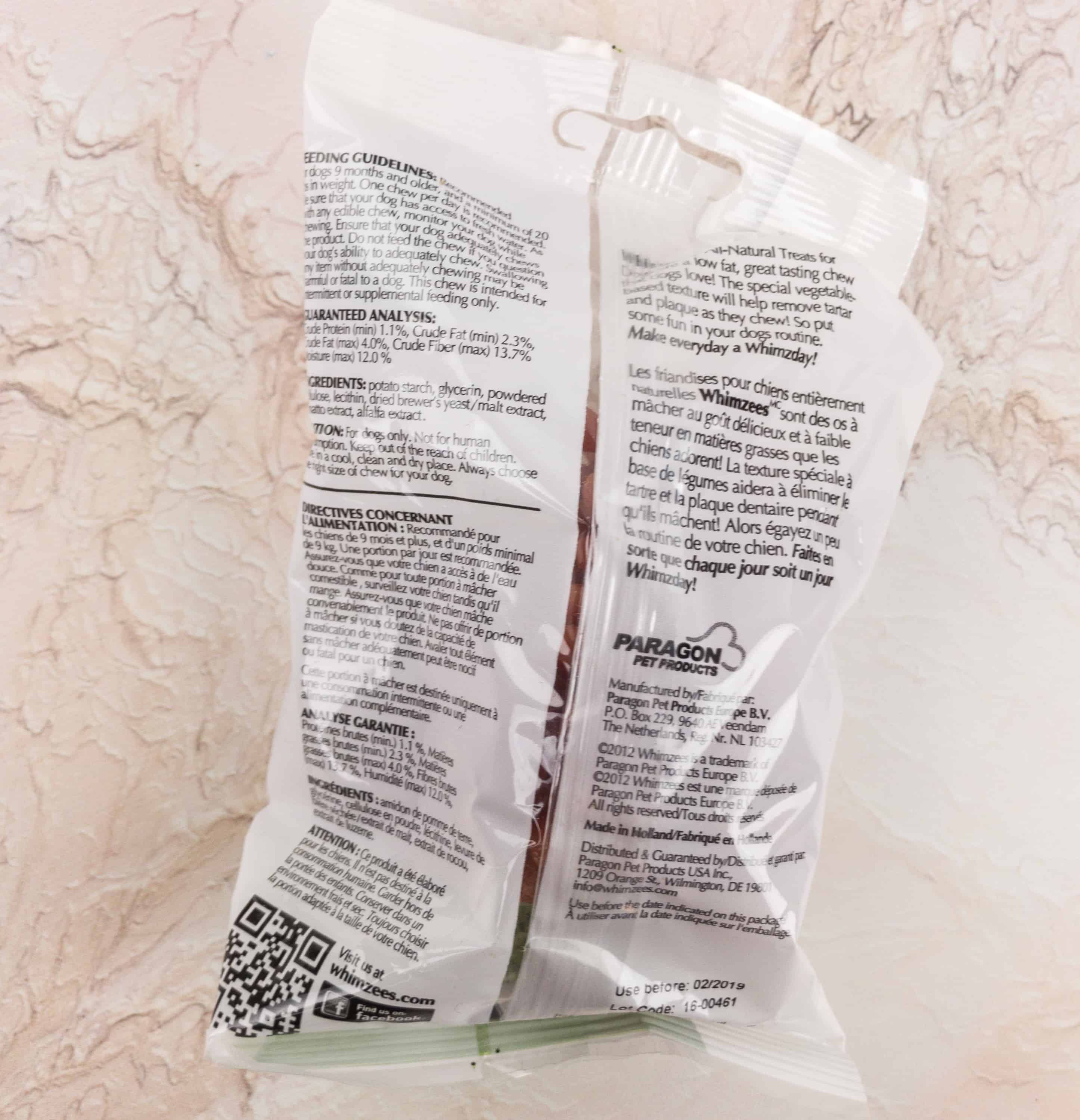 It has a vegetable-based texture that will help remove plaque and tartar as the pups chew.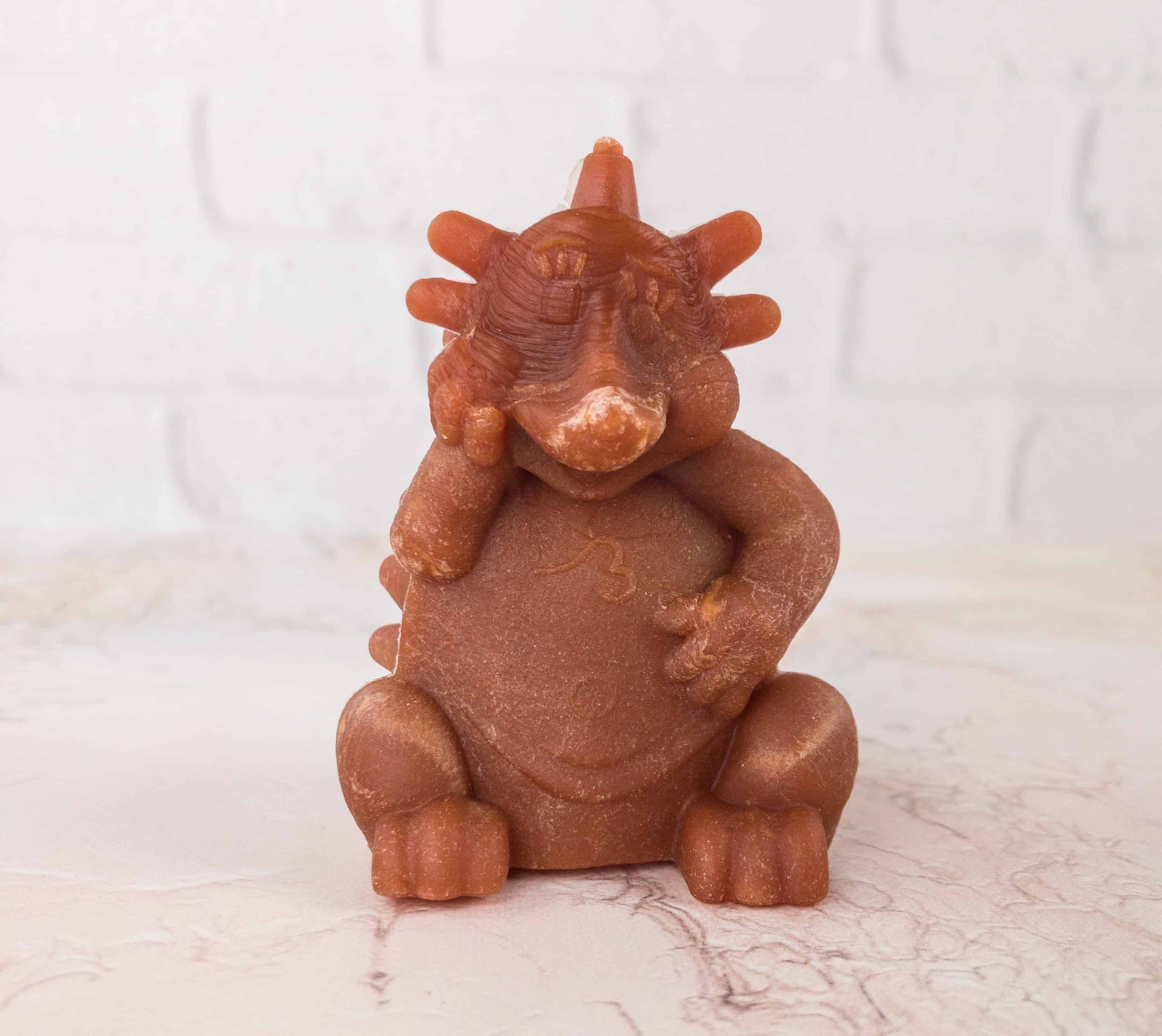 It comes in a hedgehog shape.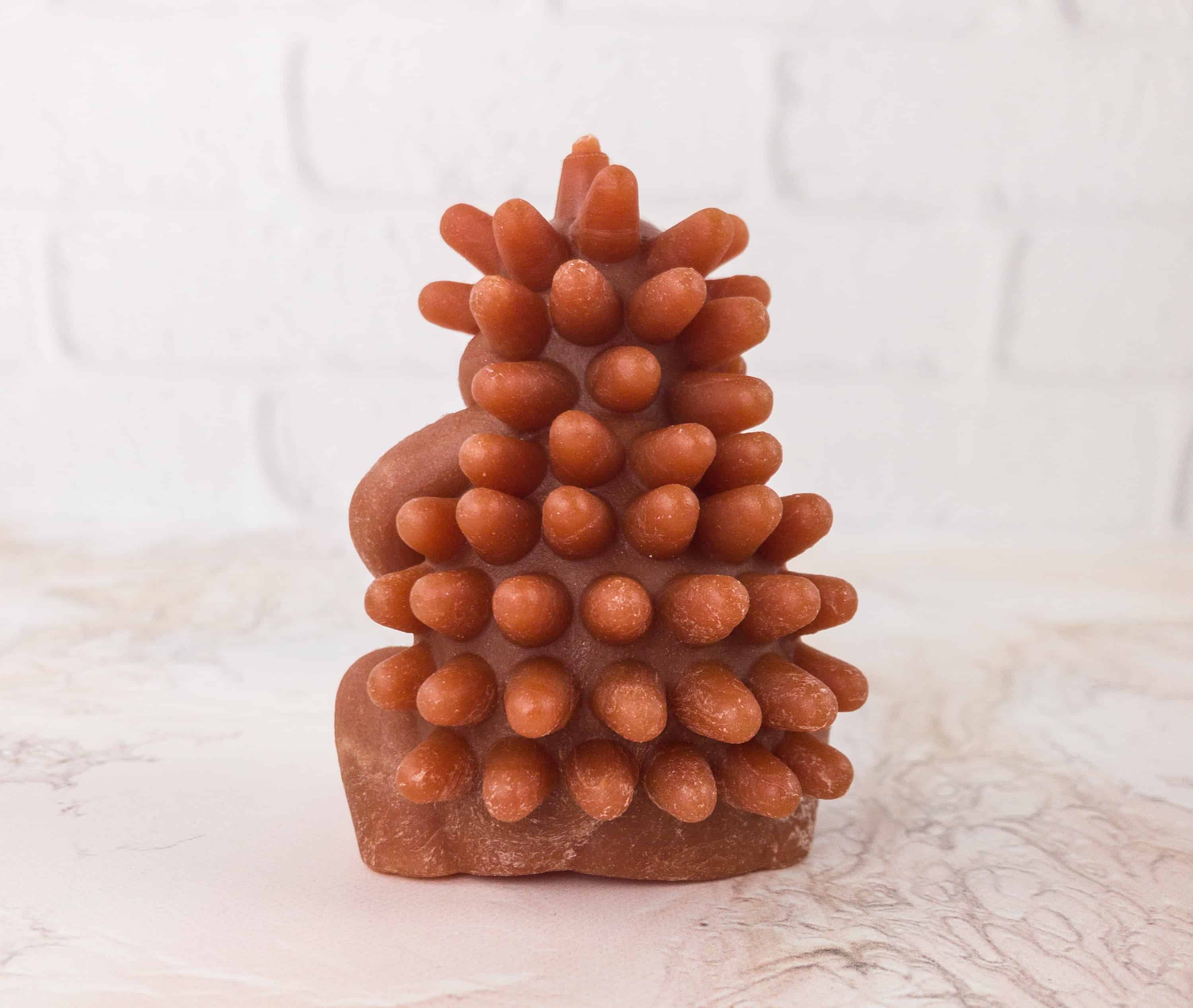 Most dogs don't like having their teeth cleaned, and with this treat the task will be a little easier.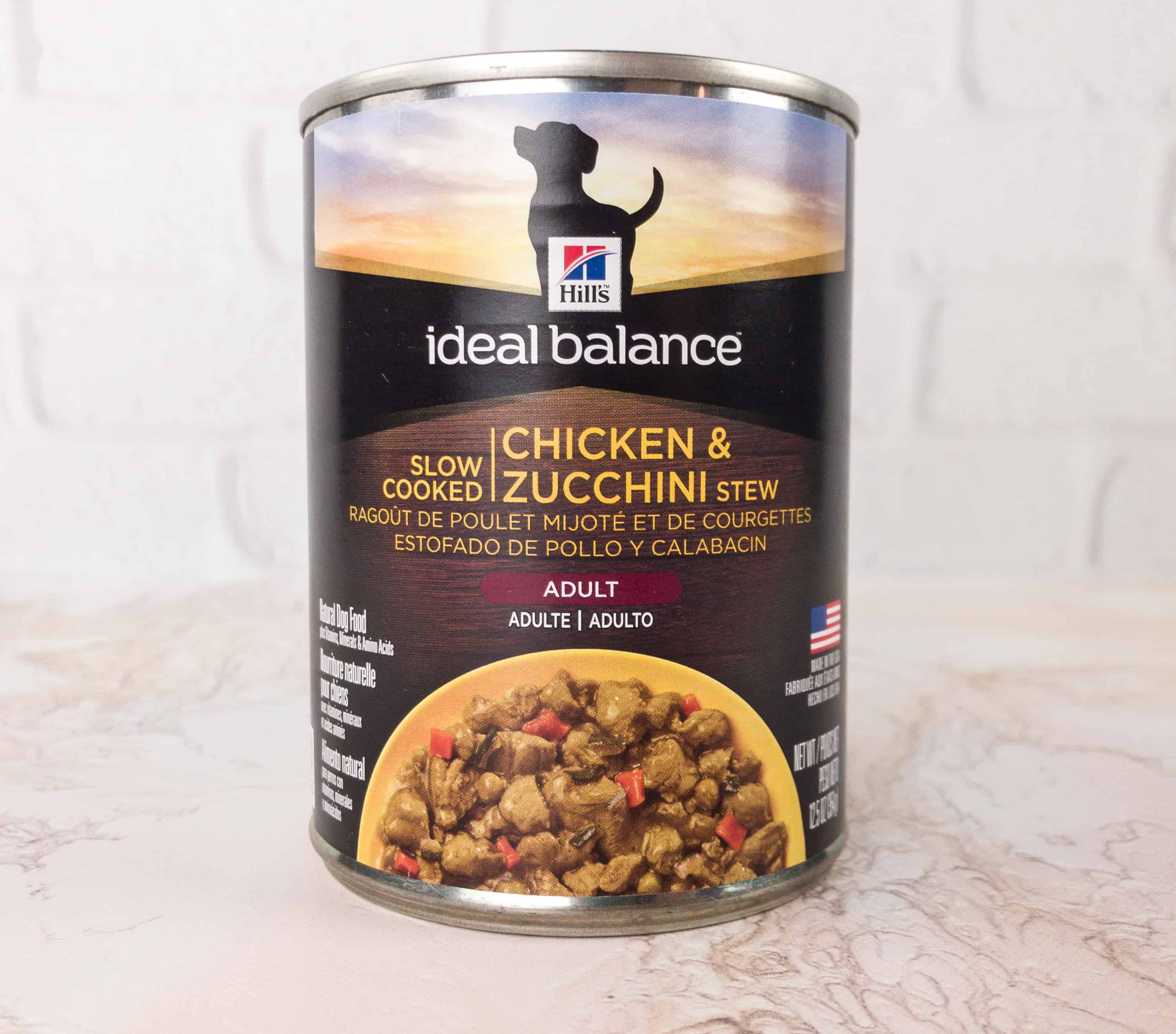 Hill's Ideal Balance Slow-Cooked Chicken & Zucchini Stew ($2.47) This ideally balanced stew is made with natural ingredients. It's so yummy that even the veggies got devoured on, and the dish was empty in no time!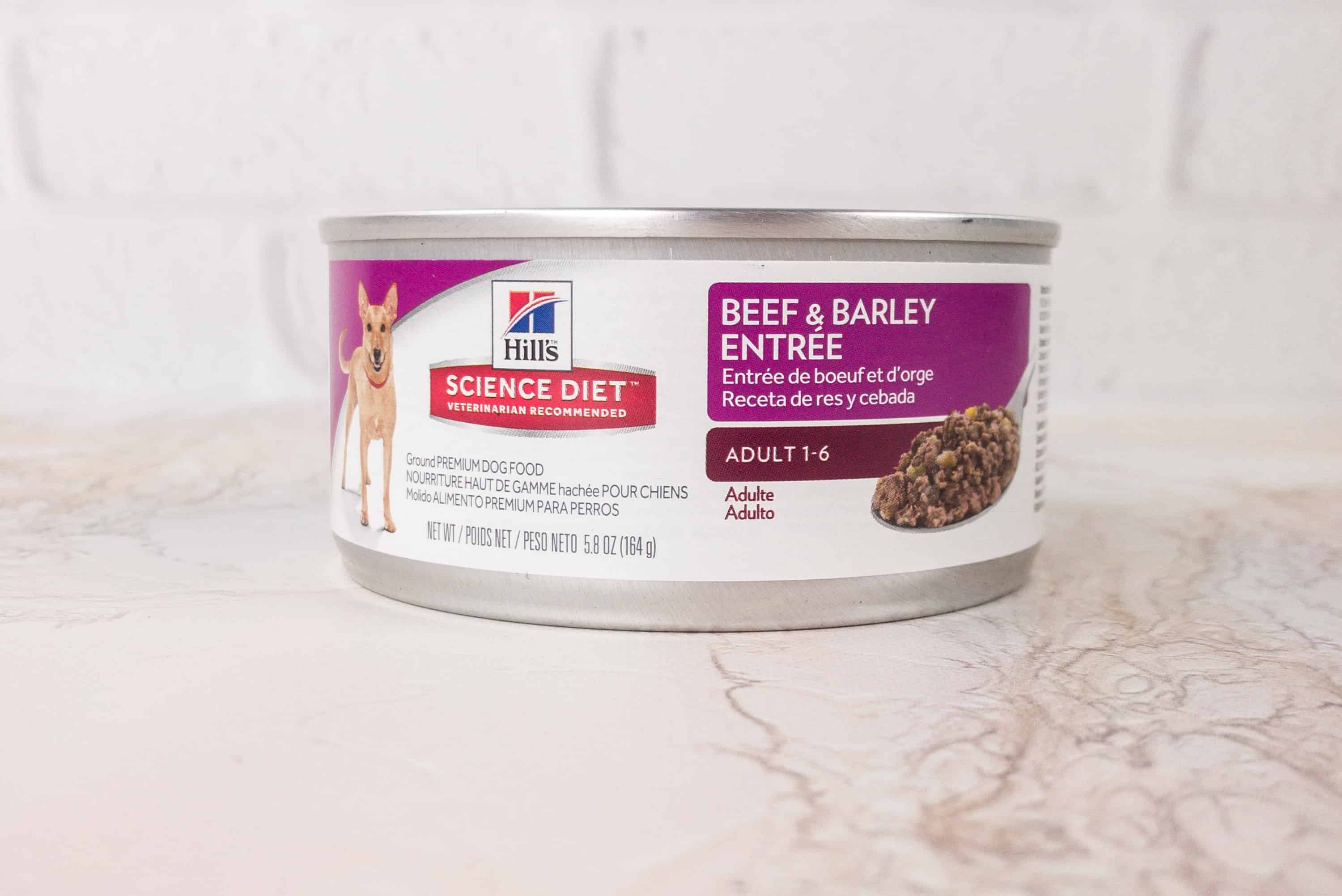 Hill's Science Diet Beef & Barley Entree ($1.50) Next is a can of dog food that contains high quality lean proteins for lean muscles. It promotes ideal body weight and is very easy to digest. Our pups love it!
Wellness Core Grain Free Marrow Roasts ($5.49) These crunchy biscuits are baked with real marrow centers.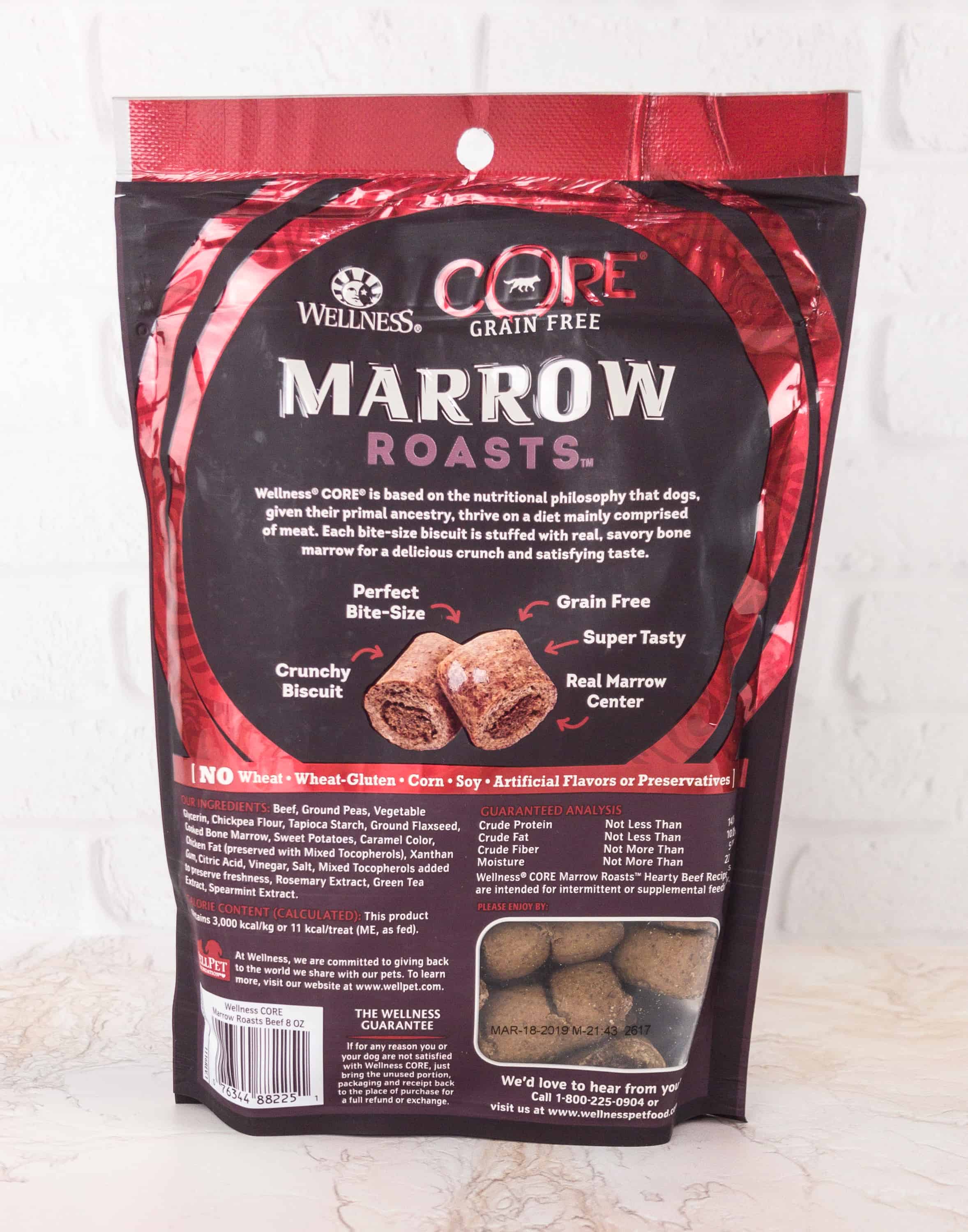 These are made from real beef with no by products and all-natural ingredients. No wheat, wheat-gluten, corn, soy, and artificial colors or flavors.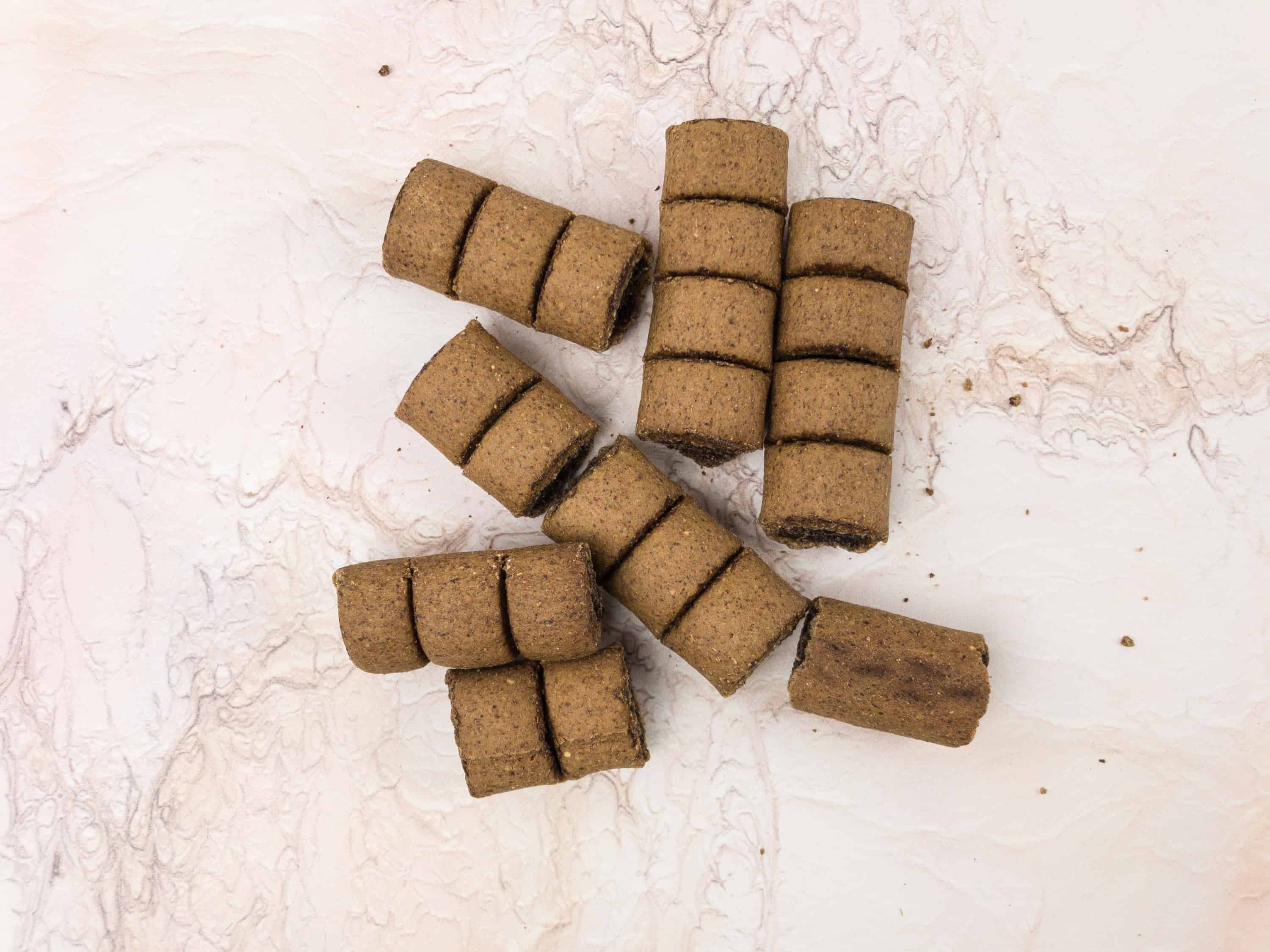 They're so crunchy and tasty, the pups can't keep their paws off them. These are a natural upgrade from our doggies' fave Marrobone and perfect for dogs with sensitivities.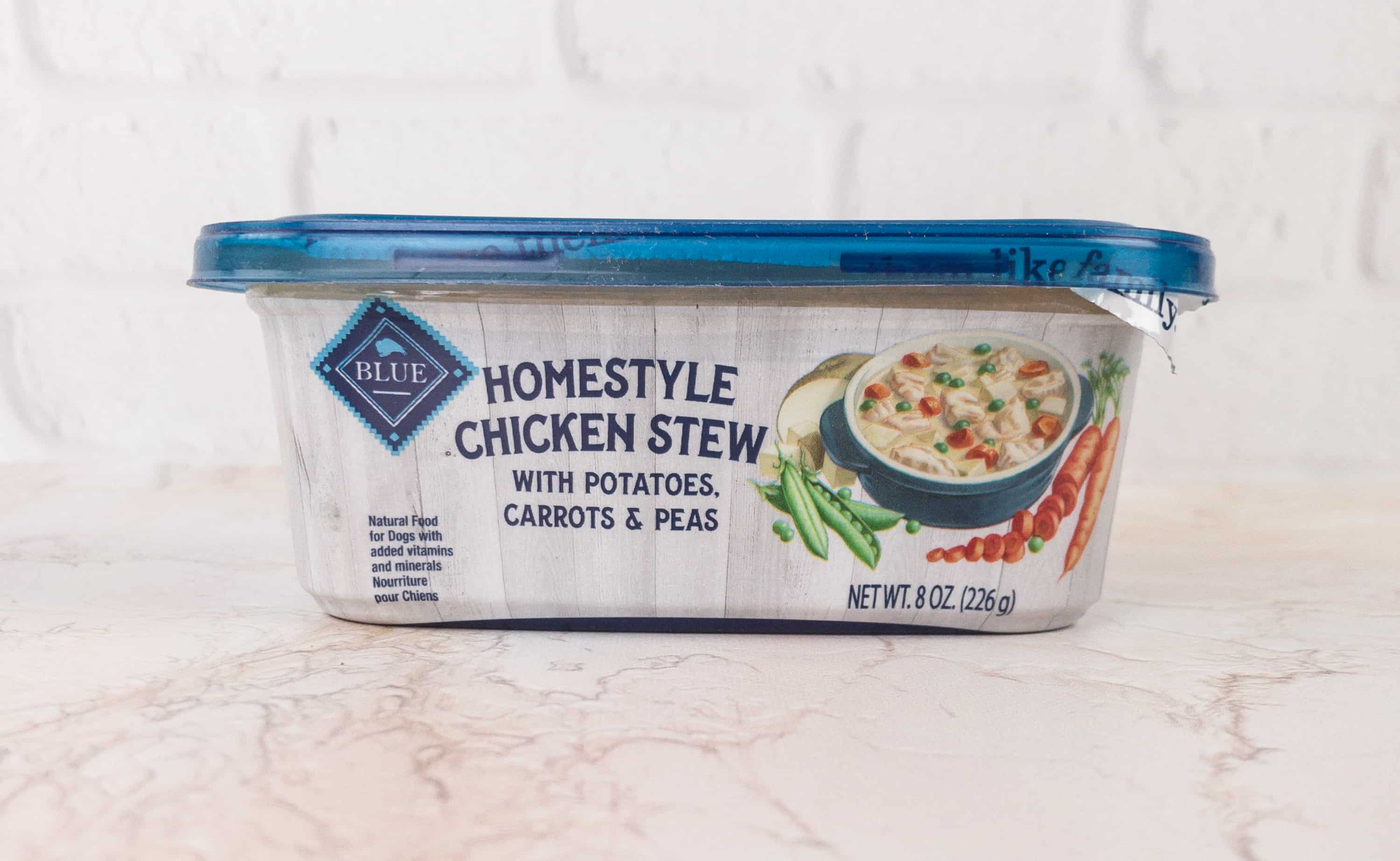 Blue Homestyle Chicken Stew With Potatoes Carrots & Peas ($2.37) This stew comes in a reusable container! It has tender chunks of chicken with generous pieces of potatoes, carrots and peas.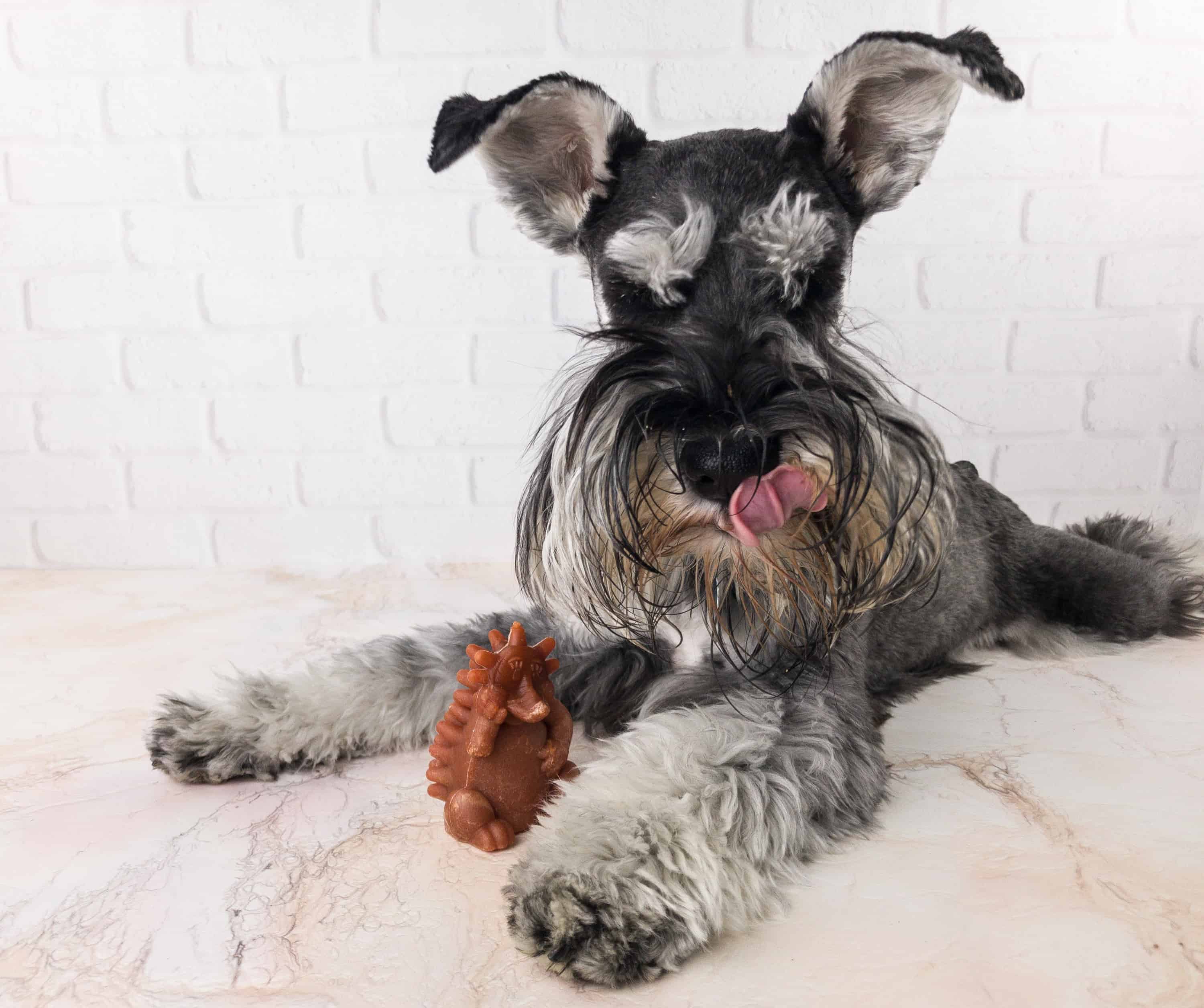 It's teeth cleaning time! Dean enjoyed it with this hedgehog!
This box had a nice variety of treats to sample, and I was impressed that so many were grain-free and health-conscious. And the box is totally free after I use my credit (which I will use, because we buy the brands in the box.) The pups are really happy about it too! We're getting Marrow roasts!
FYI:  Here's the instructions to get the the other available boxes!
Amazon is offering FREE sample boxes for Prime members after credit! You will pay for the sample box and then receive a credit back on Amazon for the purchase of specific brands/items in the categories you purchased the box in!
Here's how it works:
Be an Amazon Prime Member! If you're not, you can sign up for a 30-day free trial! Amazon has a lot of offers for Prime Members, including the Baby Welcome Box!
Visit the Sample Boxes page and sign up for the ones you want.
A week after your product ships, you will receive an email with instructions about how to use your credit.
Use the credit back on Amazon for the items you want more of!
What do you think about this box? Let us know your comments!
Visit Amazon Prime Sample Boxes to subscribe or find out more!