Yarn Crush is a monthly subscription box for the yarn enthusiast. It includes at least 100 g of premium yarn (either one large skein or several coordinating mini skeins), a knit and a crochet pattern, any notions necessary to complete your project, and most months will also include a bonus gift.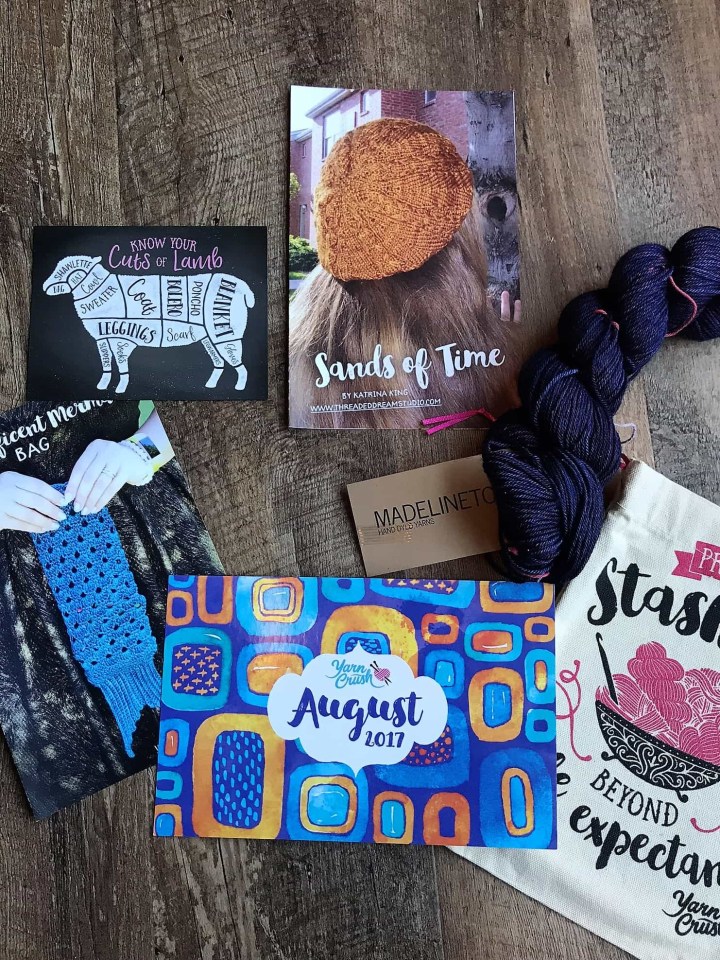 DEAL: If you'd like to give Yarn Crush a try, use coupon code HELLO to save $5 on your first box!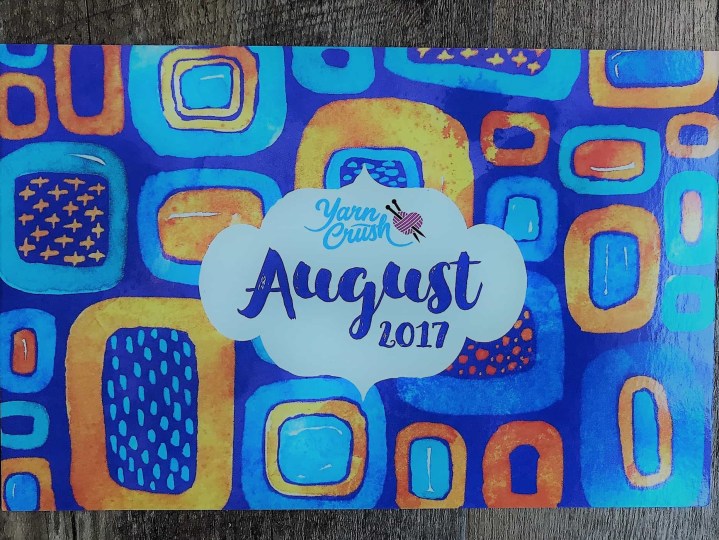 If you choose to subscribe to Yarn Crush month to month, the price is $32.99 per month. If you prepay for 3 months, the price is $32.00 per month and you get a free gift. If you prepay for 6 months, the price is $31.66 a month and you get the free gift. And, if you are totally committed to this box of swoon-worthy yarn, you can prepay for a full year and the price drops to $31.25 a month (you get the free gift of course). Shipping to the U.S. is $5 per box.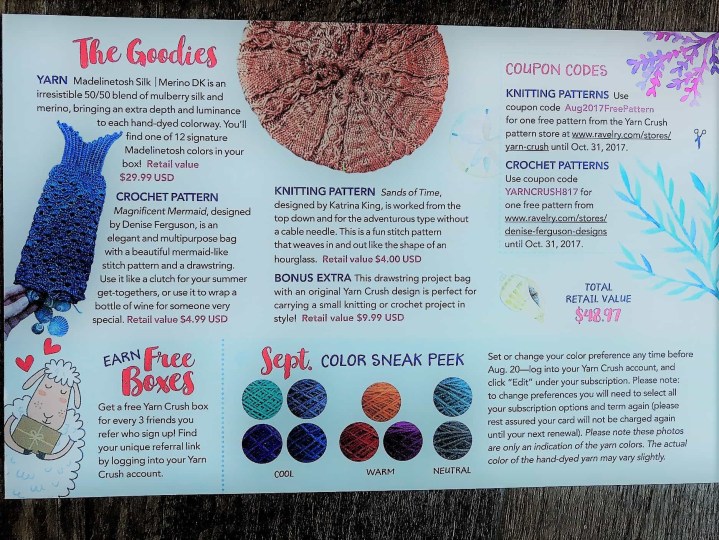 You also get to have some input to the colors that you get. You can choose between Warm, Cool, Neutral, and Surprise Me.
The flip side of the Yarn Crush card gives all kind of useful information about the included products including their retail price. There are also coupon codes for patterns and a referral offer from yarn crush. For every three friends that sign up using your referral link, you get a free box. Cha-ching! (You have to subscribe first and then log into your account to get your referral link).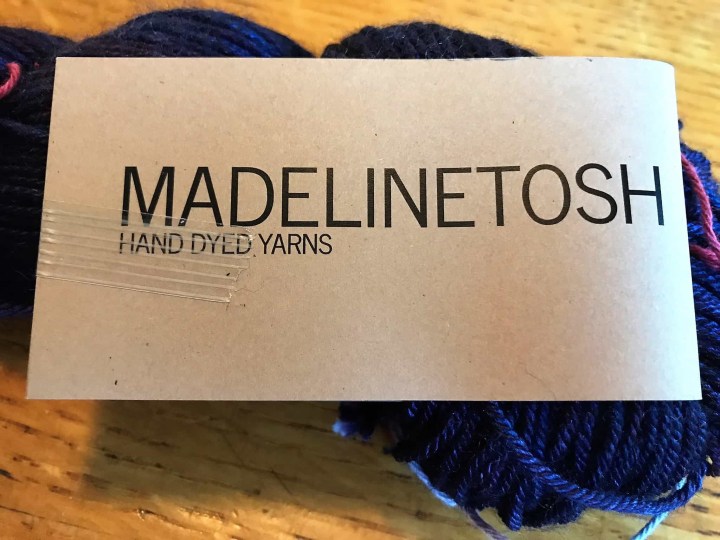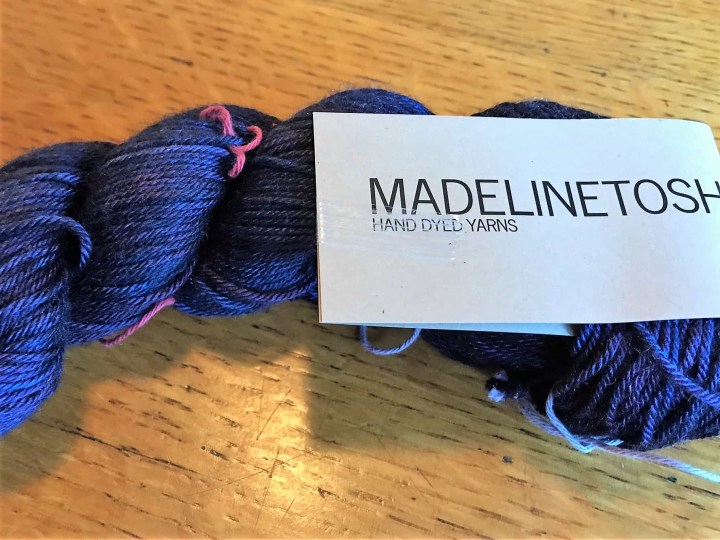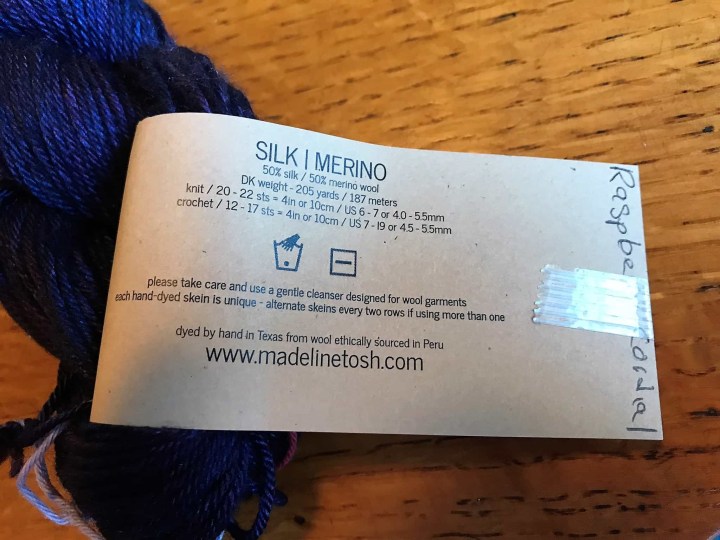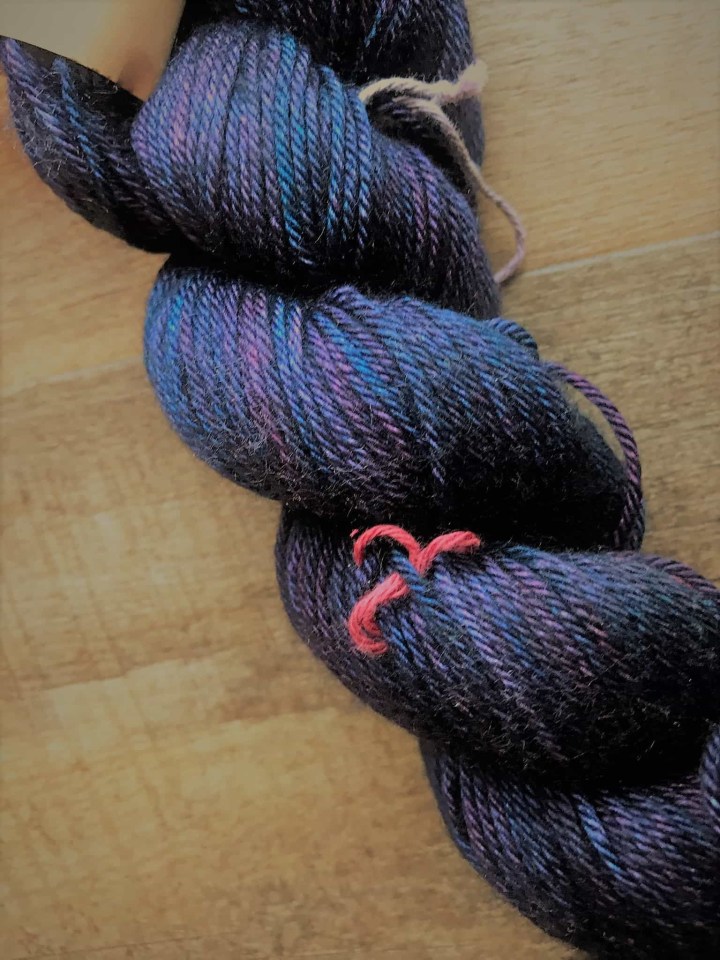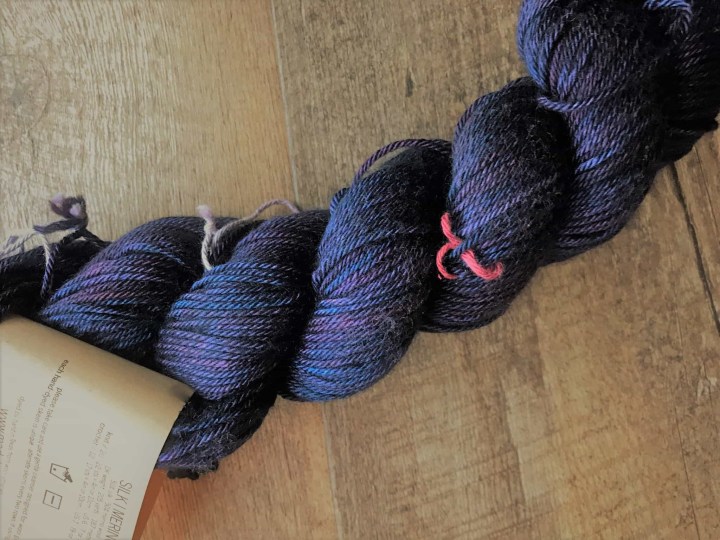 This month's fiber is a hand died yarn from Madelinetosh. It's a 50% silk and 50% merino wool blend in a colorway entitled raspberry cordial. The color is a rich purply blue that begs to be crocheted into something beautiful.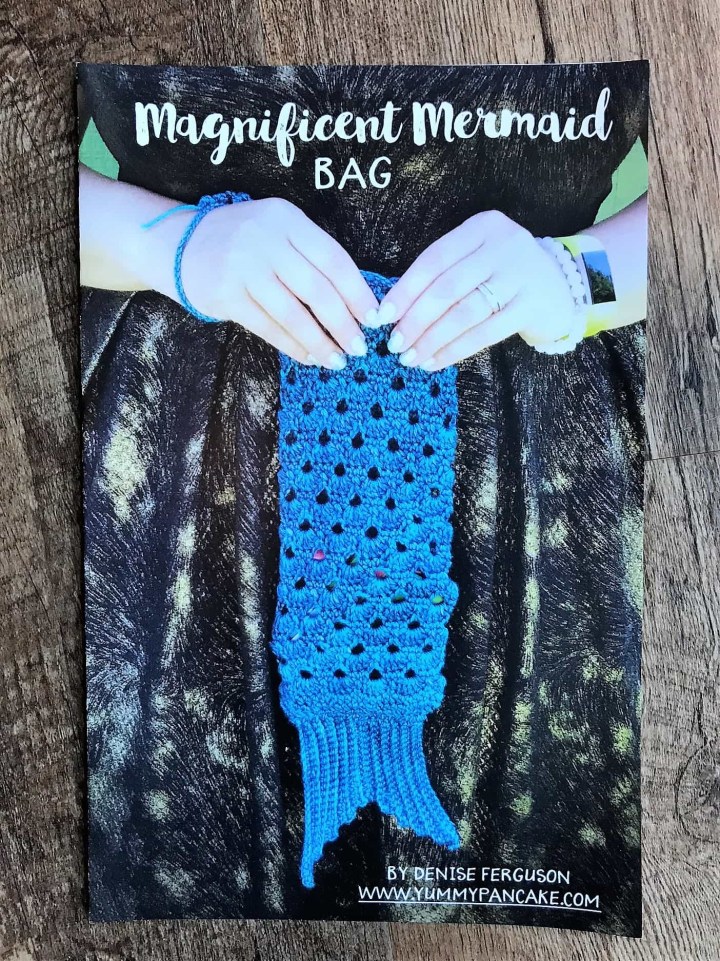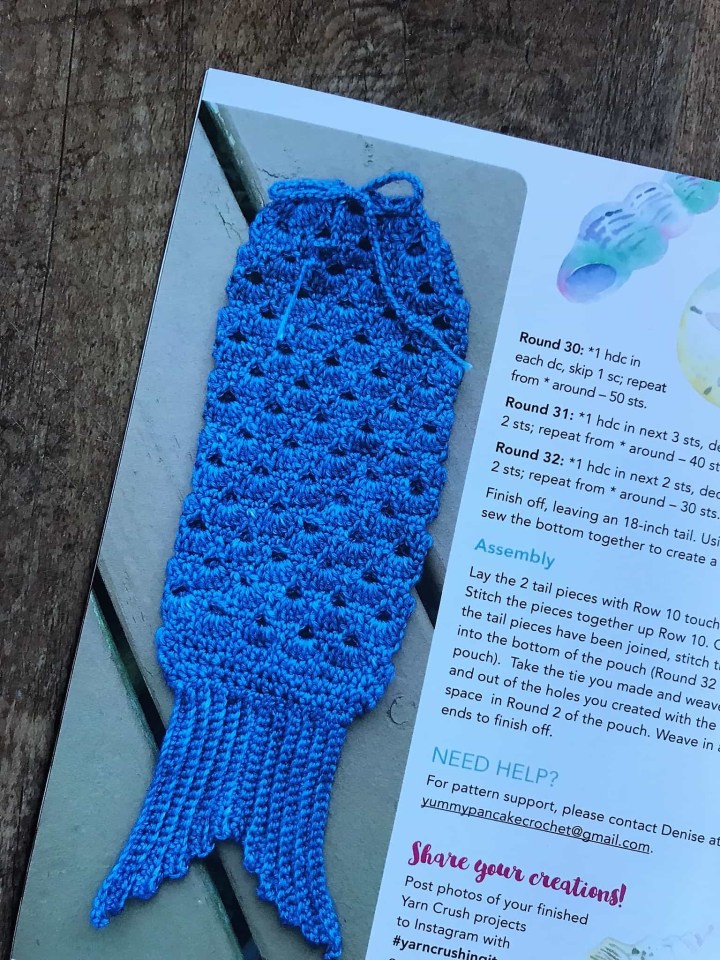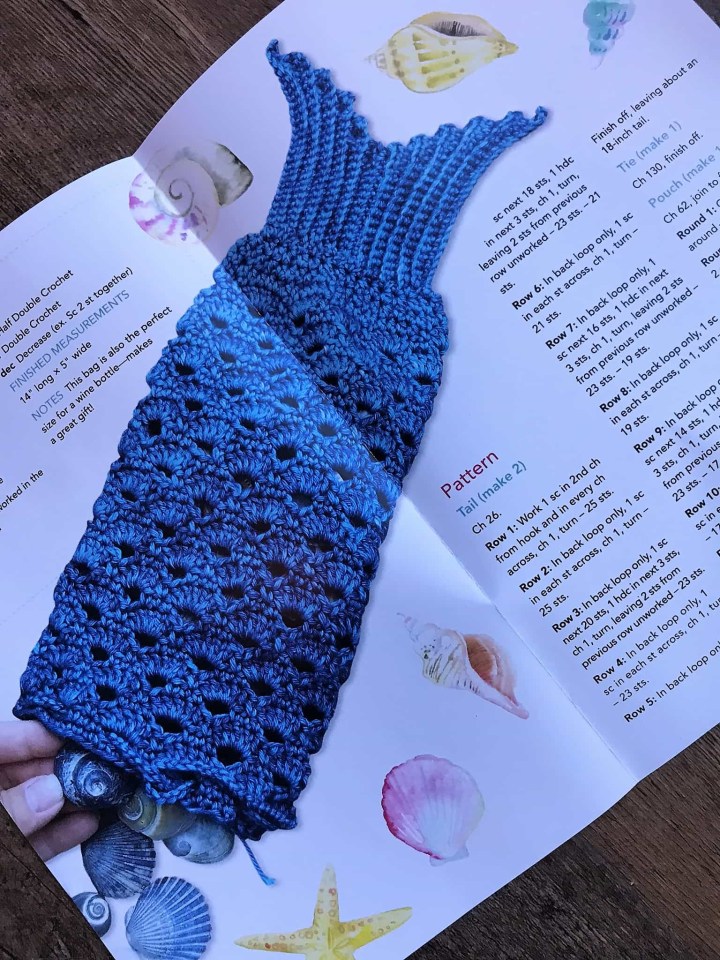 This month's crochet pattern is a Magnificent Mermaid Bag by Denise Ferguson from YummyPancake. I love this!!! I think you could make it just slightly larger and use it for a baby sack for some serious baby portrait cuteness.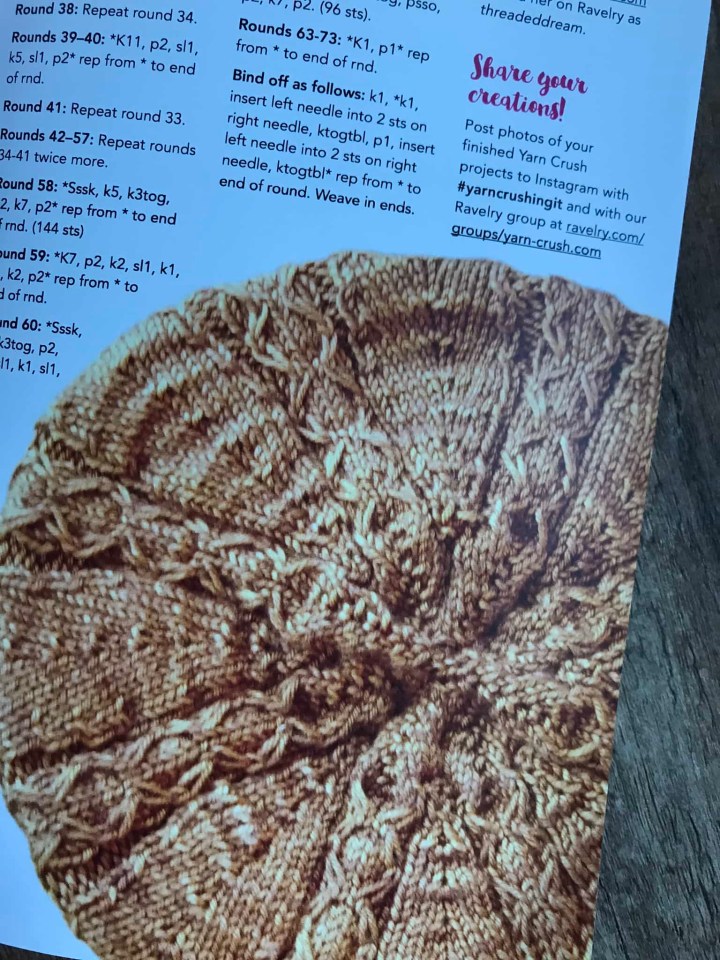 The knit pattern (I love that they include both!) is for a beret entitled Sands of Time by Katrina King of Threaded Dream Studio. I love the cabling in this hat! It is too cute.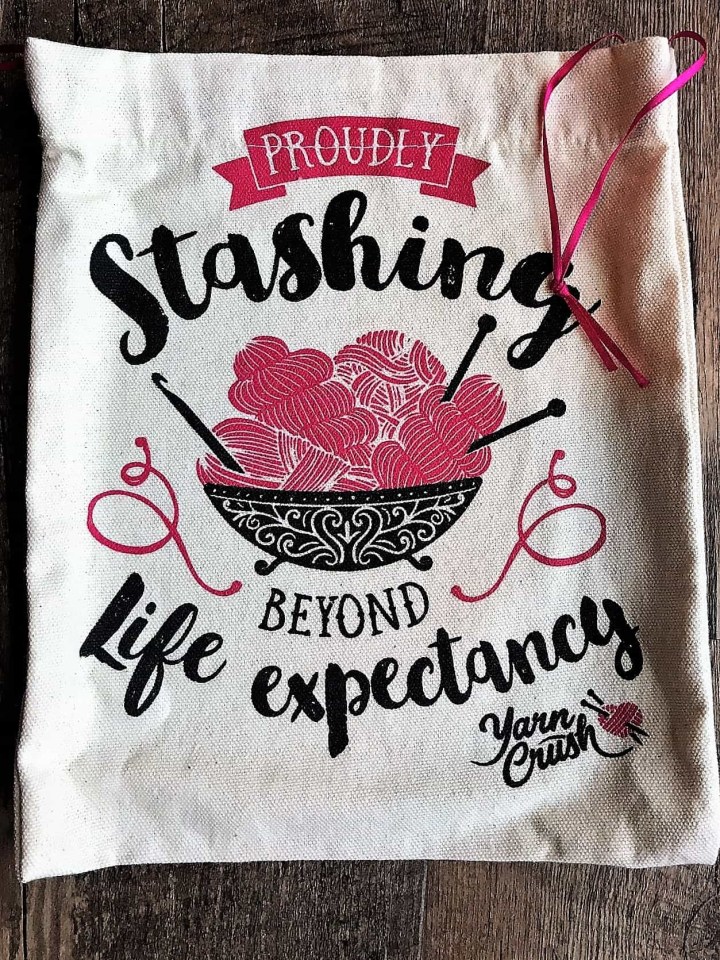 This little bag describes something that I have been saying for years now. I am pretty sure that I have more yarn than I have years left in my life. Don't judge me. And yes, I do need more yarn.
This month's box was slightly delayed, so they sent a bonus gift to keep us smiling. It worked.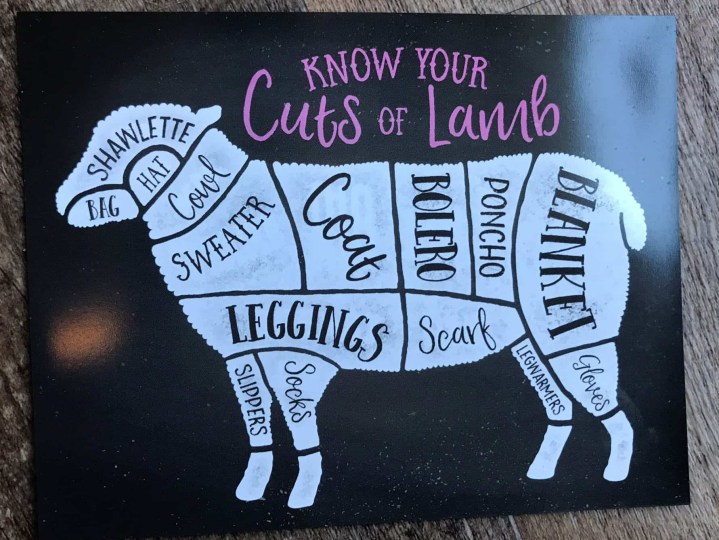 It's a magnet that describes the cuts of wool on a sheep. I would have thought a hind leg for socks and slippers and a front leg for gloves. Who knew?
Yarn Crush subscription box is a great way to get your fiber fix. I love the high quality fibers and the fact that they come with the perfect patterns.
Did you order the Yarn Crush subscription box? Did you choose the Warm, Cool, Neutral or Surprise Me box? What color yarn did you get in your box?