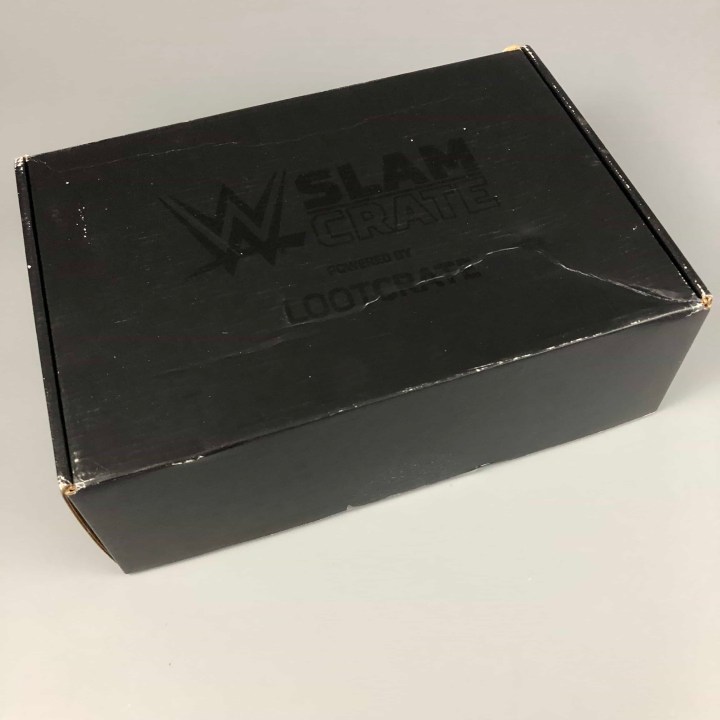 The WWE Slam Crate has arrived! The biggest names in professional wrestling are in the WWE and I can't wait to see what this box has in store. WWE Slam Crate is a bimonthly subscription box from Loot Crate full of exclusive and authentic collectibles and apparel – about $60 in value in every box.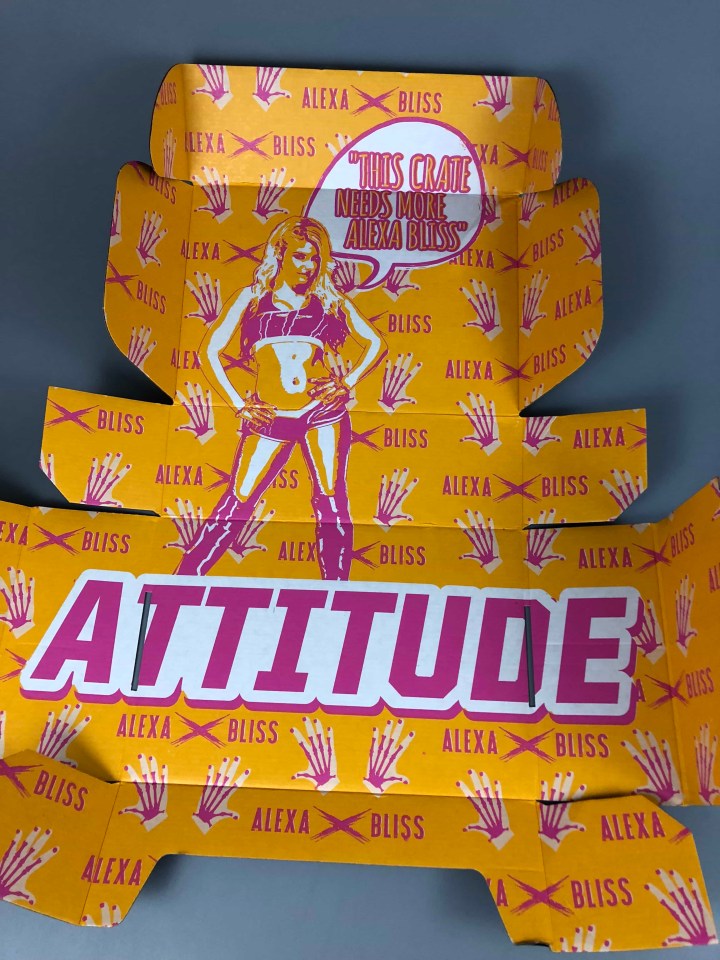 The inside of the box looks pretty awesome!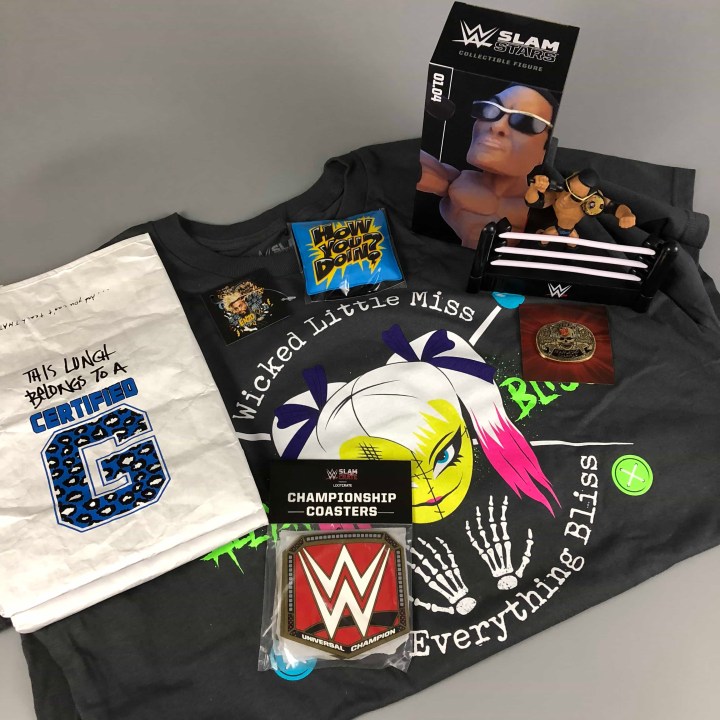 Everything in the Crate!
DEAL: Save 15% on any subscription when you use this link and coupon code HELLOSUBSCRIPTION15.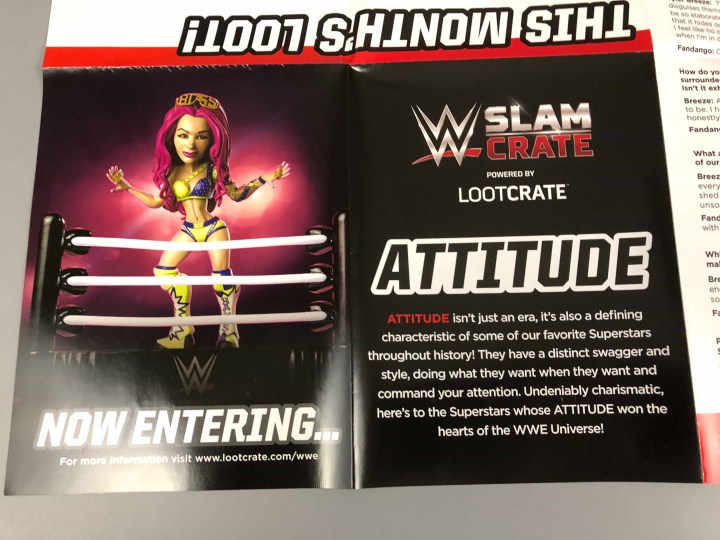 The theme for this month is "ATTITUDE." The WWE is known for it's Attitude, especially when it comes to a particular era in wrestling. We also get to see a bit of a preview for next month.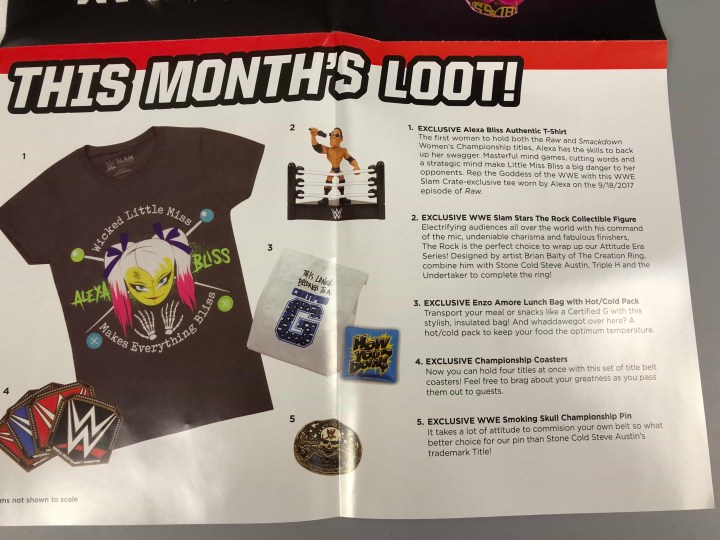 The description sheet lets you know about all of the items within the WWE Slam Crate. There's more to this sheet as you will see in the next couple photos.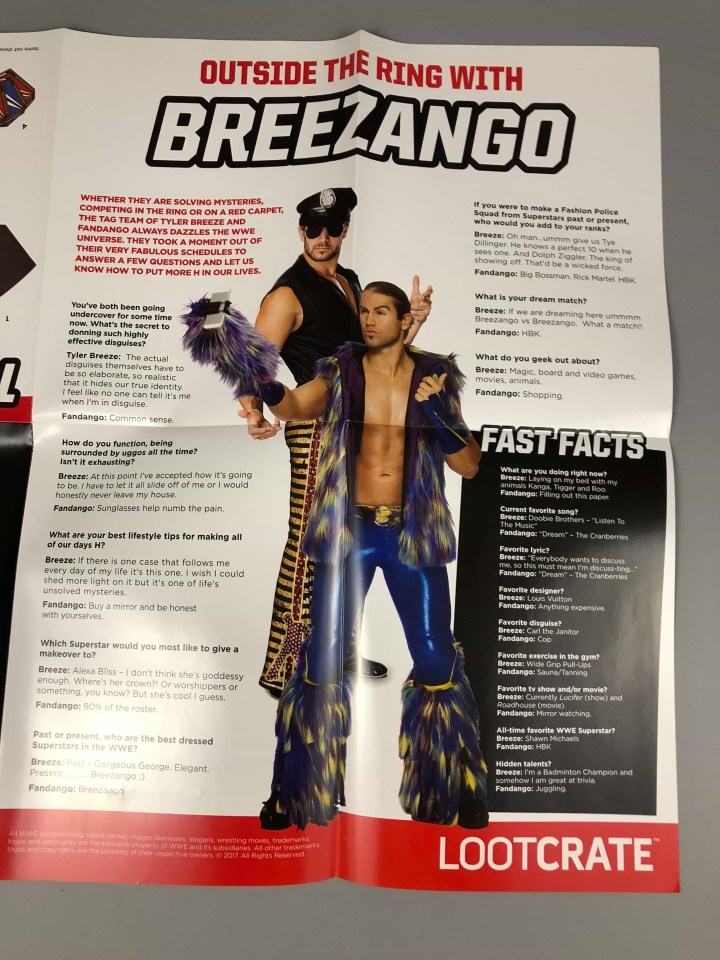 Outside the Ring with Breezango. I like the interviews included with WWE Slam Crate. These guys have some of the best backstage vignettes going today.  I look forward to seeing Fandango and Tyler Breeze on every show they're on.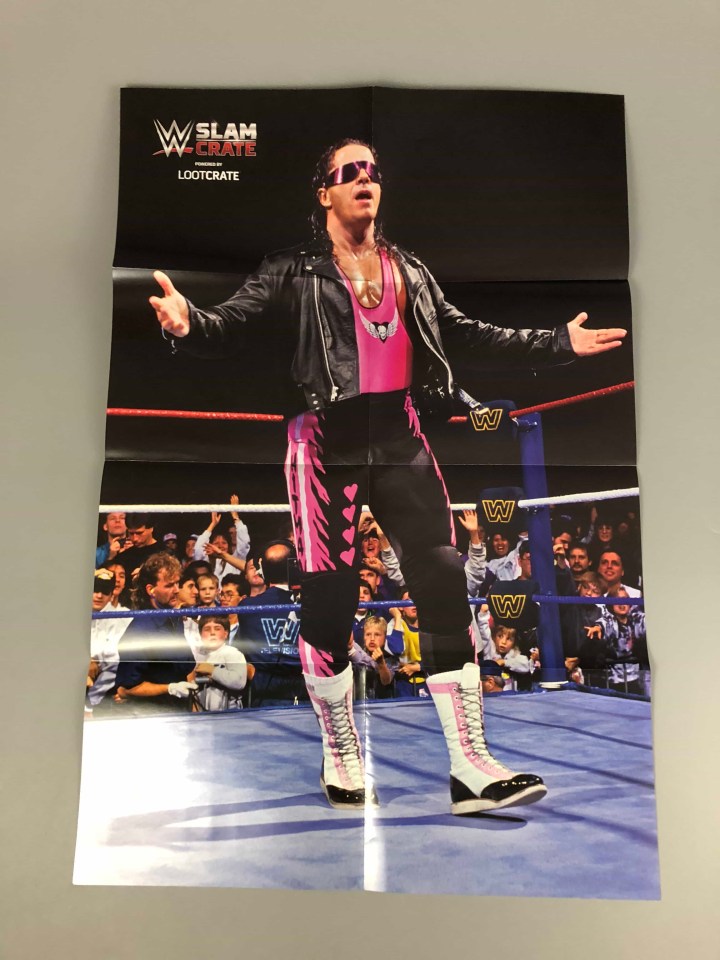 Bret "The Hitman" Hart Poster. The best there is, the best there was, and the best there ever will be. I am happy to say that I was able to see the "Excellence of Execution" in the ring on a few occasions.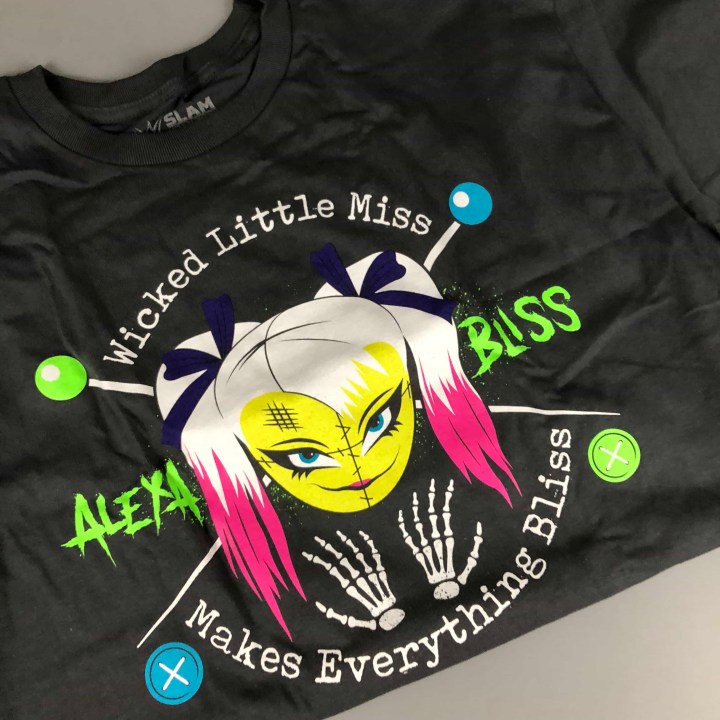 Alexa Bliss"Wicked Little Miss Makes Everything Bliss" Authentic T-Shirt. Alexa Bliss has taken the wrestling world by storm. Every match I see her in is super entertaining.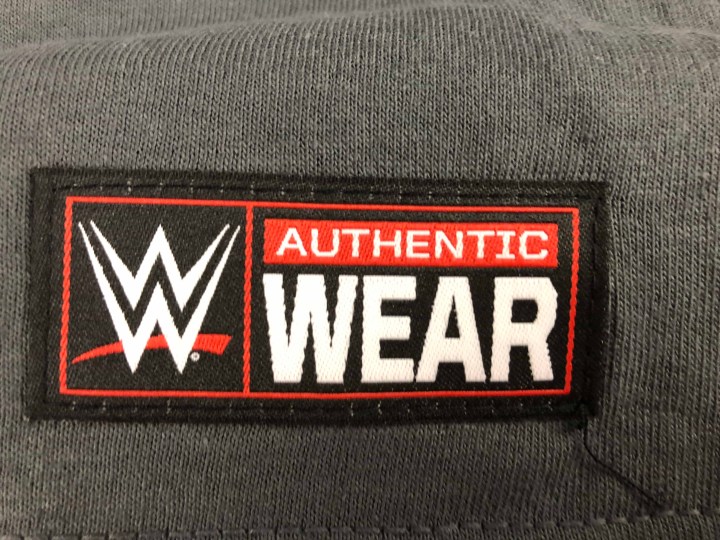 Do not accept imitations. This is authentic WWE apparel.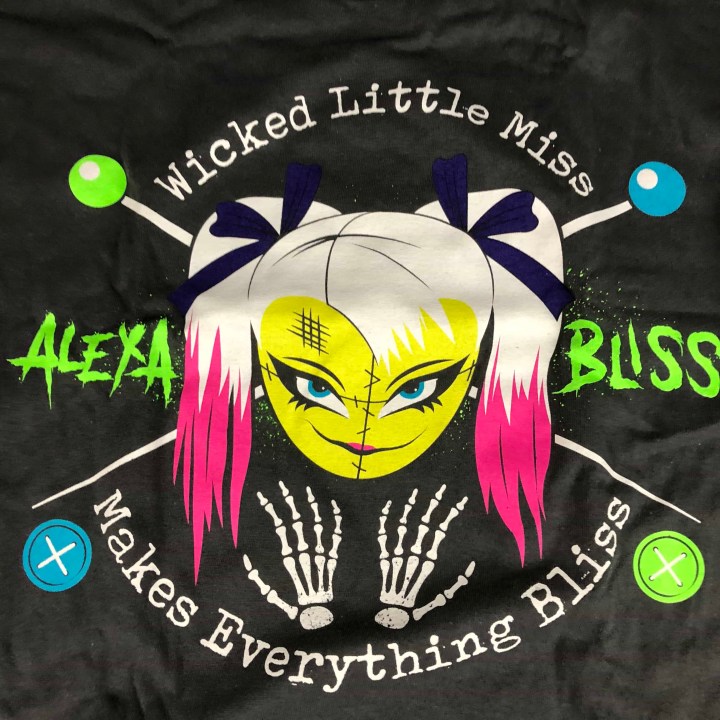 The graphic is huge, and the bright colors scream attitude.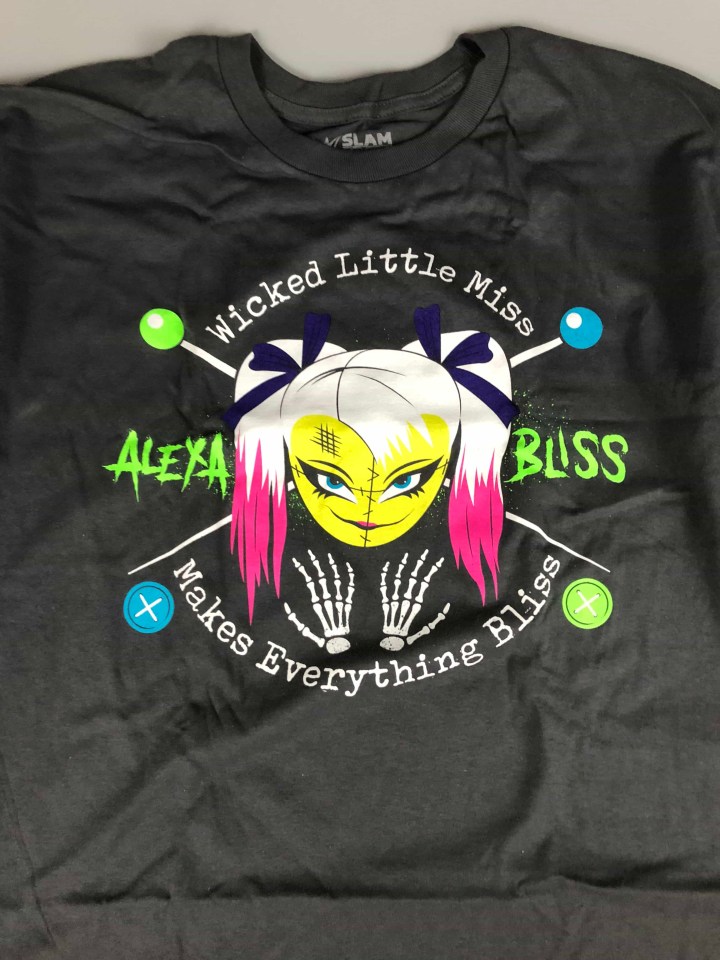 A more full look at the t-shirt.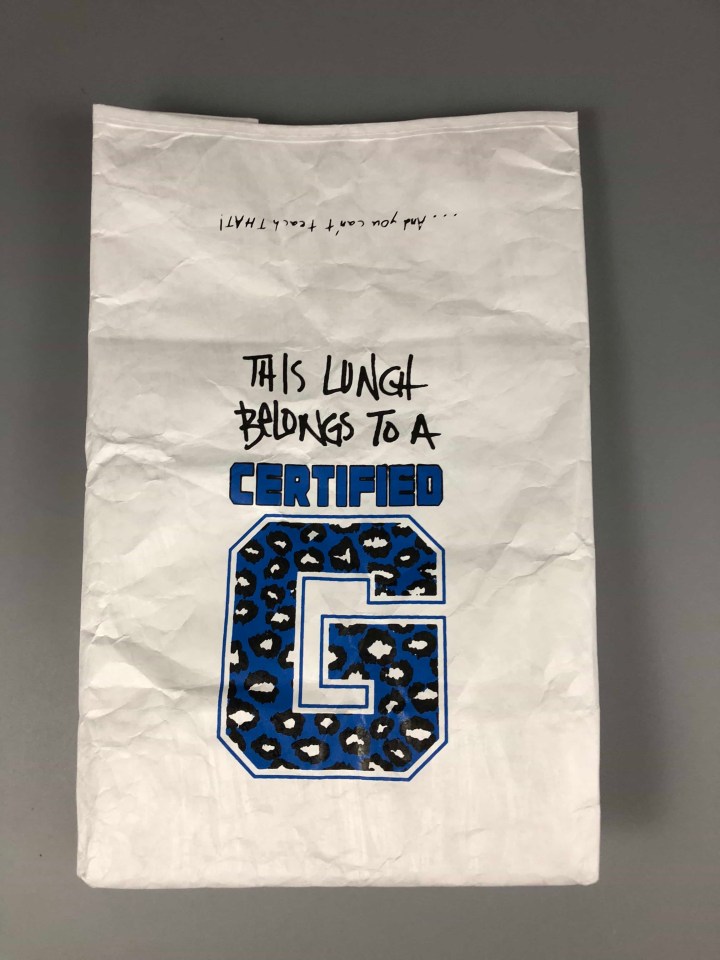 Enzo Amore Lunch Bag. This lunch bag is insulated and now belongs to a Certified G… and you can't teach that!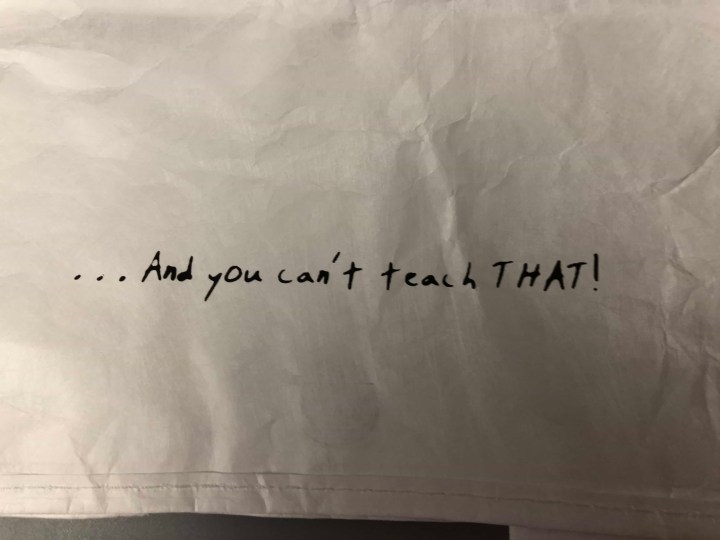 No really, that's what it says.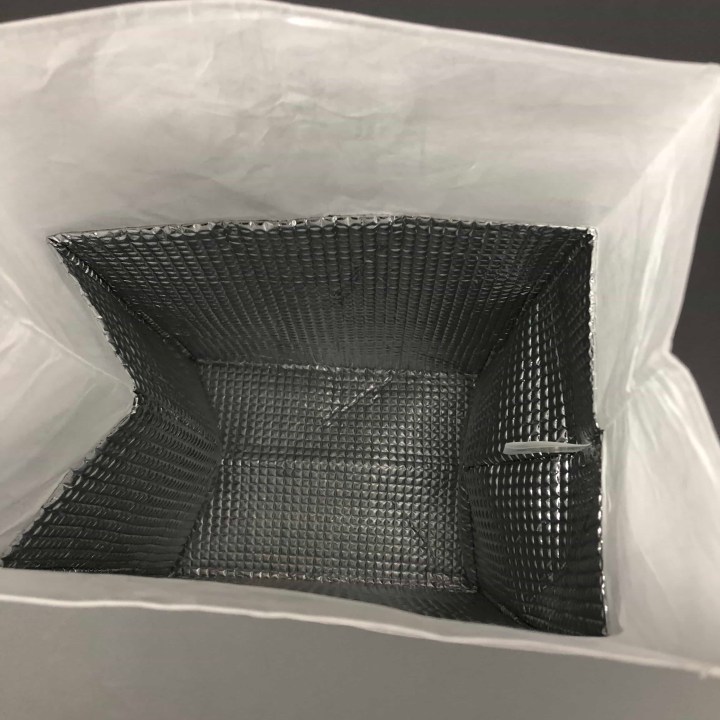 This is one of the more clever items I've seen in this box. I'm really digging this lunch bag.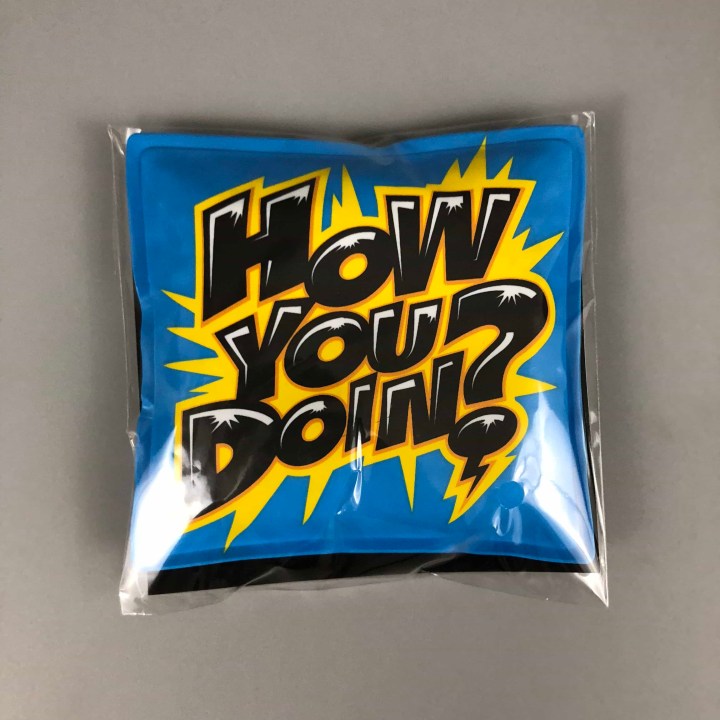 How You Doin' Ice Pack. This is just what I needed for my lunch bag. This is great!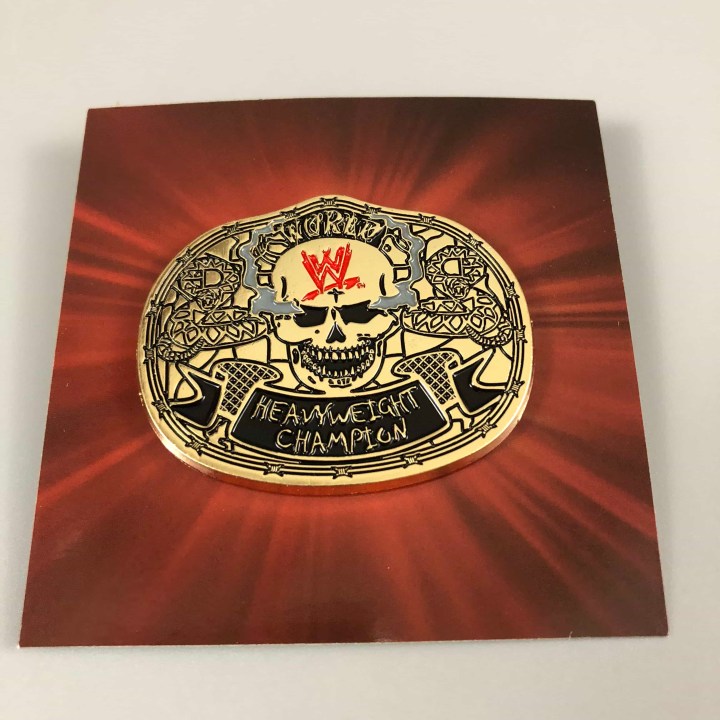 Smoking Skull Championship Pin. When "Stone Cold" Steve Austin was World Champion, he had his own championship fashioned for him. It was a pretty cool looking title and makes for a great pin.
The Rock Figure. He looks pretty amazing!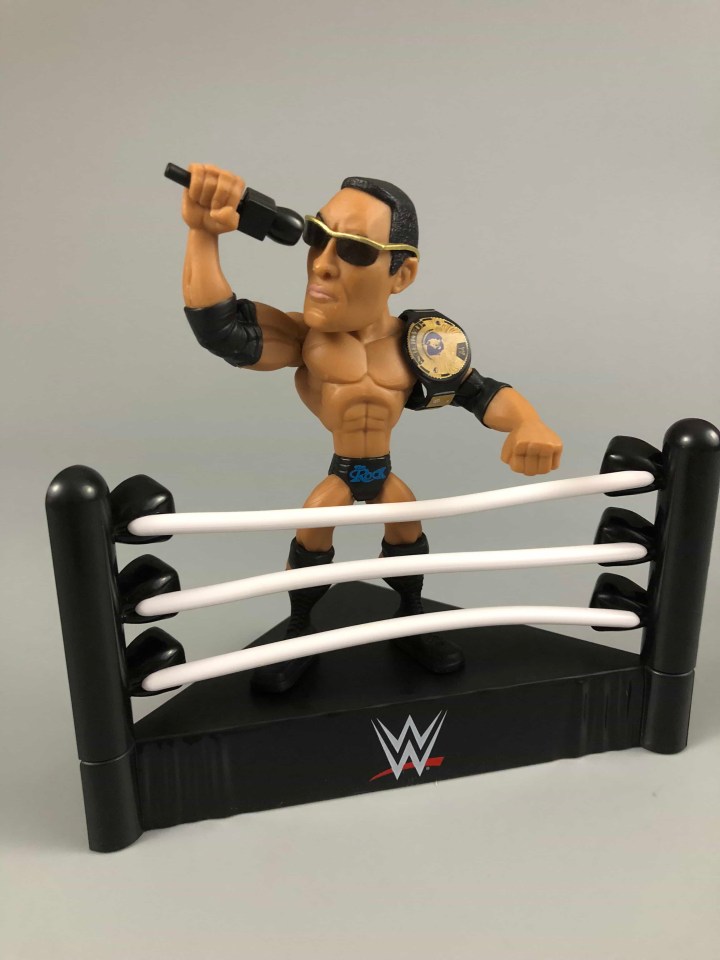 The Great One has got his removable glasses and championship belt. Subscribers who have had the WWE Slam Crate for the past half-year or so received other portions of the ring. Let's take a look at a couple more pictures of Rocky and then we can look at the ring put together.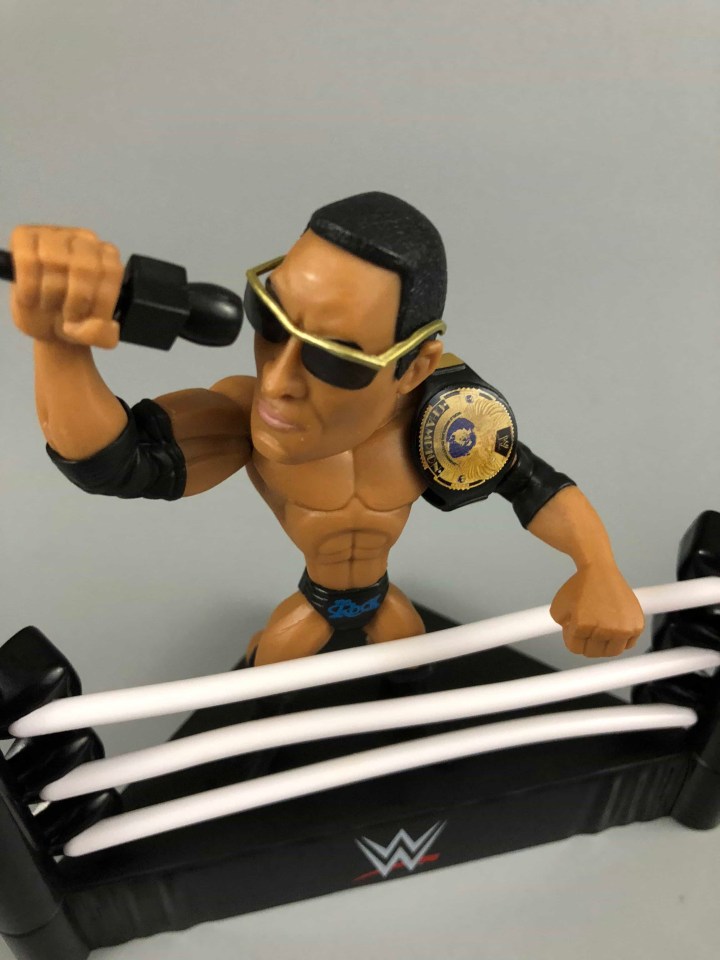 The details are incredible.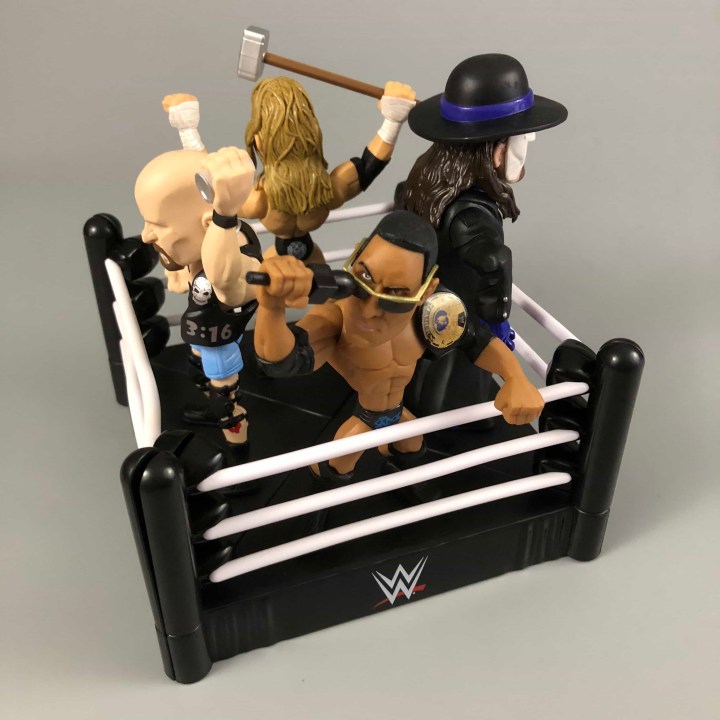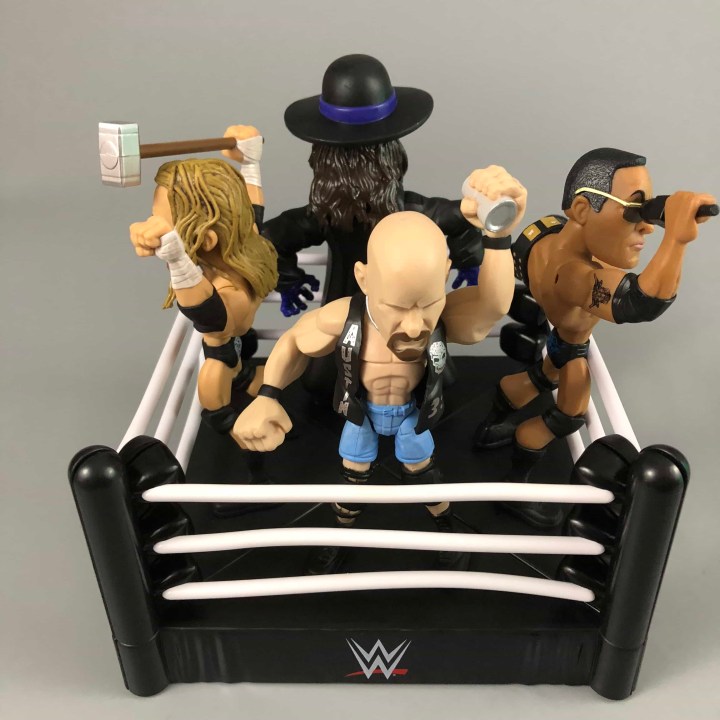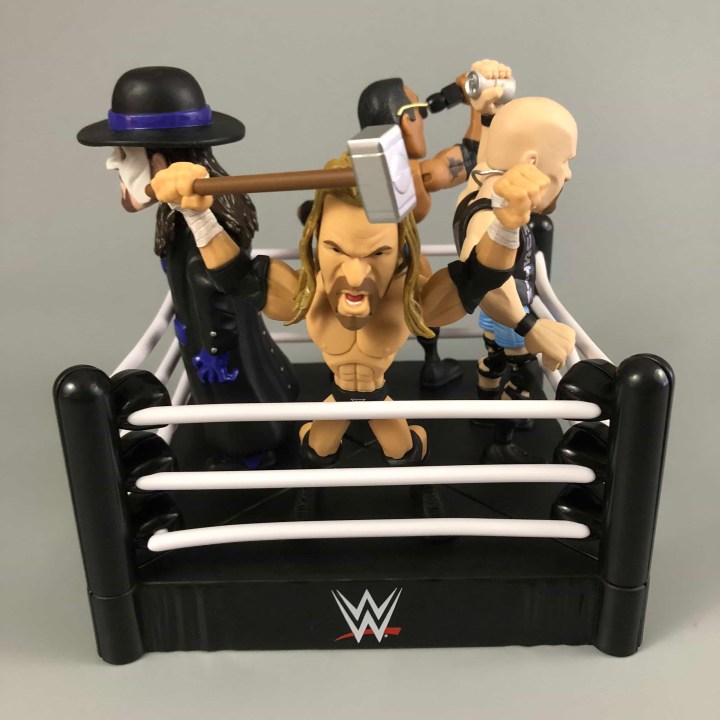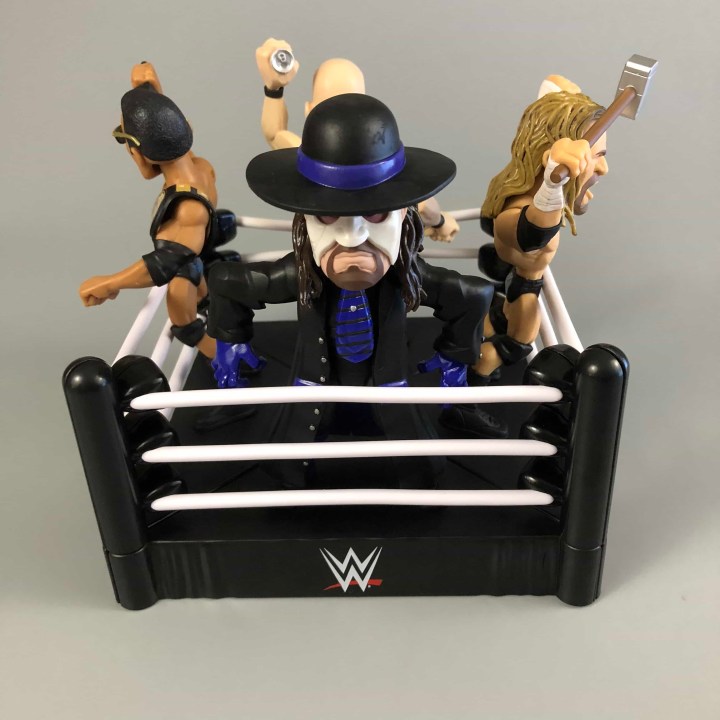 The Rock,"Stone Cold" Steve Austin,Triple H, and The Undertaker look incredible together! Based on the preview for next WWE Slam Crate, a new ring is about to be formed.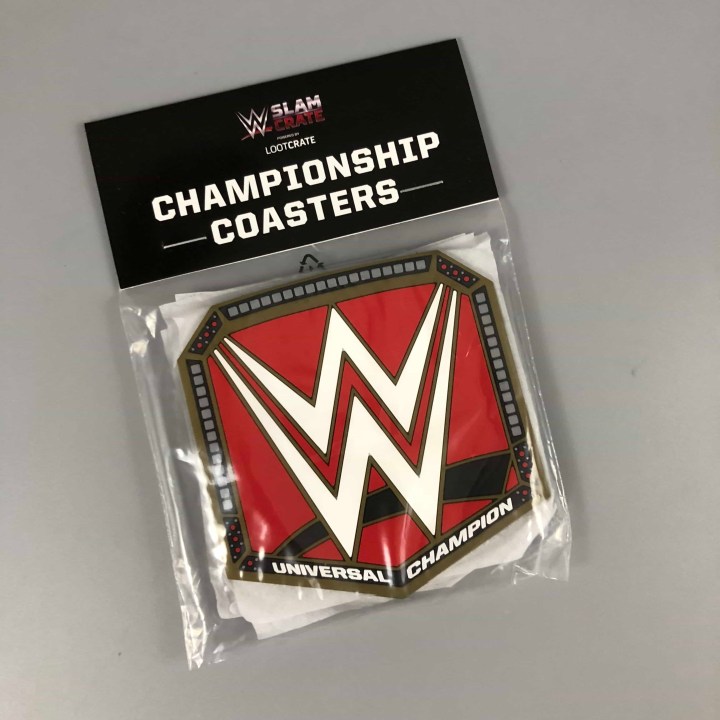 WWE Championship Coasters – WWE Slam Crate continues to deliver fun items. These coasters will come in handy.
The WWE Slam Crate powered by Loot Crate is a ton of fun! It's full of items that are exclusive to the box and they are pretty remarkable as well! If you're a WWE fan, you need to check this out.
What do you think of this month's WWE Slam Crate?