The Vegan Kind is the UK's most popular subscription boxes for vegans. The Beauty Box delivers a mix of vegan skincare, cosmetics and beauty products quarterly.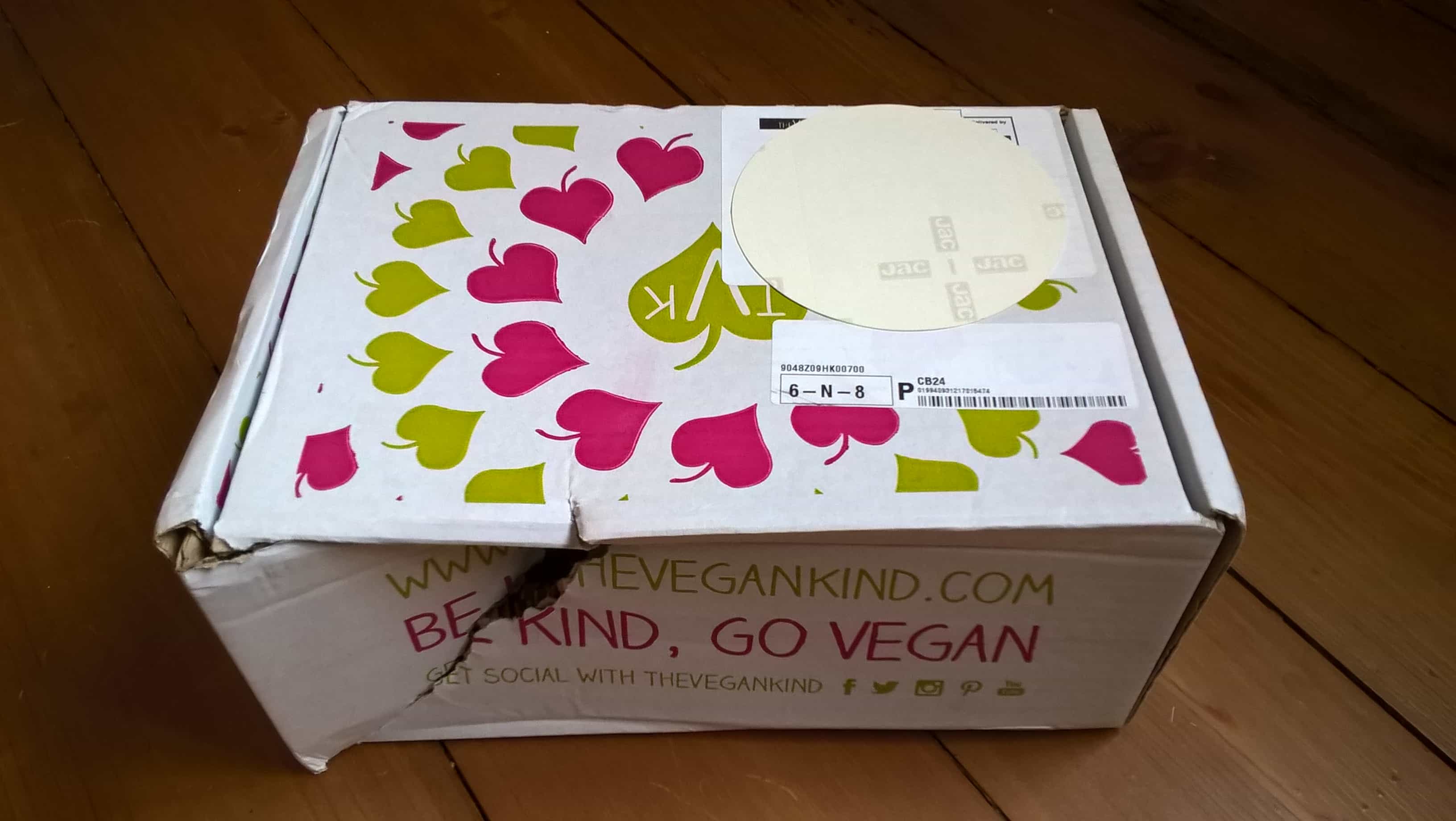 My box arrived a bit worse for wear – it had a big hole in the side! Luckily, there was lots of crinkled paper inside which kept everything safe from damage.
DEAL: Get £5 off your first box! Use coupon code VEGAN.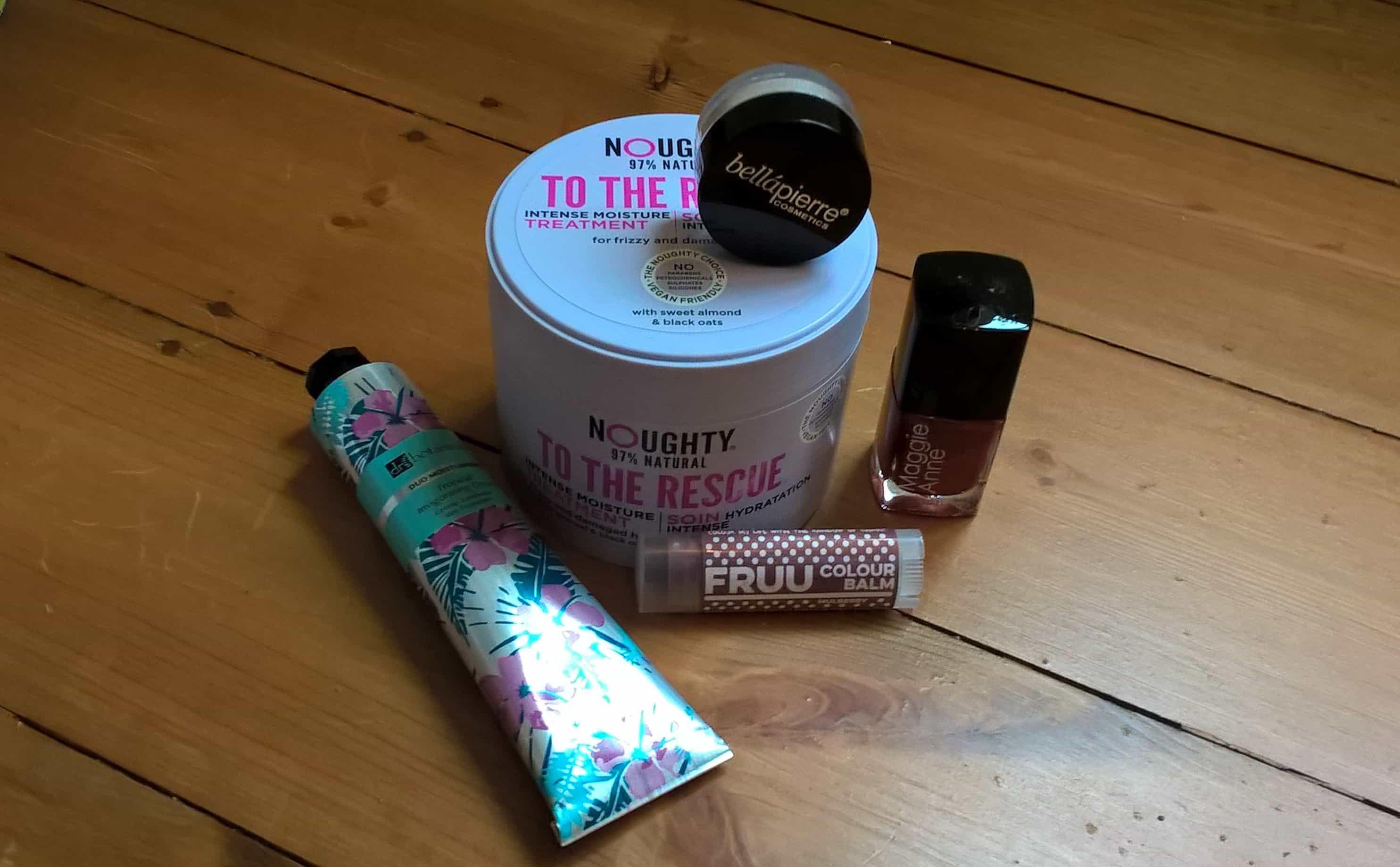 Here are the five products, all safe and sound.
The Inside Your Box sheet includes information about each of the products.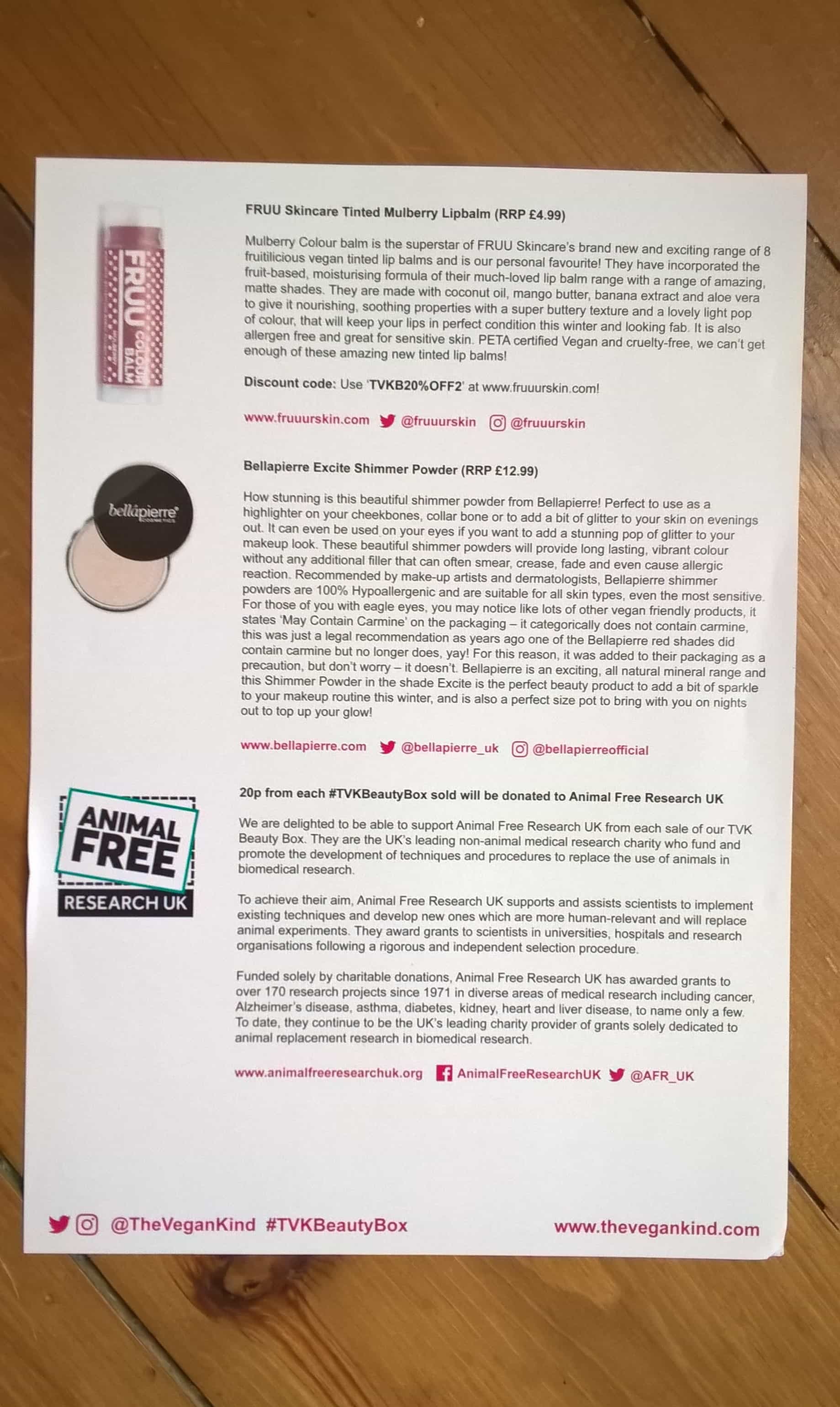 20p from the sale of each beauty box goes to Animal Free Research UK which supports the development of techniques and procedures to replace the use of animals in biomedical research – a worthy cause indeed!
Maggie Anne Gel Effect Nail Varnish (RRP £10.50) gives nails a manicured look with a super-glossy shine. The colour Susie is a bright and shimmery classic red shade. I've used Maggie Anne polish before and was happy to see it in this box. The gel effect means this polish is thick, making for easy and streak-free application, as well as durablility.
Noughty To The Rescue Intense Moisture Treatment 300ml (RRP £8.99) uses sweet almond, black oats and argan oil to rescue frizzy and damaged hair. It's also 97% natural and free from parabens, petrochemicals, sulphates and silicones. This has a wonderful almondy scent that left my hair smelling so good and really soft. I love that the box includes a big tub of the stuff, so there's no need to be conservative with how much you use – it will last awhile!
Dr Botanicals Tropical Invigorating Cream 50ml (RRP £39.99) is a lightweight cream with elderflower, chamomile flower extract to heal and soothe irritated skin, and tiare flower extract to moisturise and purify the skin. Like all Dr Botanicals products, it is fully natural and vegan friendly. This moisturiser is light and non-greasy, with a really pleasant floral scent. The packaging is beautiful, the silver tube with floral print is one of the most attractive products on my bathroom shelf.
FRUU Skincare Tinted Mulberry Lipbalm (RRP £4.99) is part of a new line of 8 vegan tinted lipbalms. This balm is made with watermelon, mango butter, coconut oil and aloe vera, and has a deliciously fresh and fruity scent. I really like this balm! It has a rich texture that does a great job of moisturising, and is a lovely dark matte, long-lasting shade. The oval applicator is a bit awkward at first, especially if you have thin lips like I do, but you get used to it.
Bellapierre Excite Shimmer Powder (RRP £12.99) is an all natural, 100% hypoallergenic shimmer powder. This product is perfect for highlighting your cheekbones, collar bone or as a bold eyeshadow. It is a super bright and glittery powder, definitely best suited for when you want to stand out from the crowd on a night out.
I am really pleased with The Vegan Kind Beauty Box. The products are top-quality and full-size, making the box a particularly good value. You certainly don't have to be a vegan to enjoy this box, just someone who appreciates natural and eco-friendly products.
What do you think of this month's The Vegan Kind Beauty Box?
Visit The VeganKind Beauty Box to subscribe or find out more!