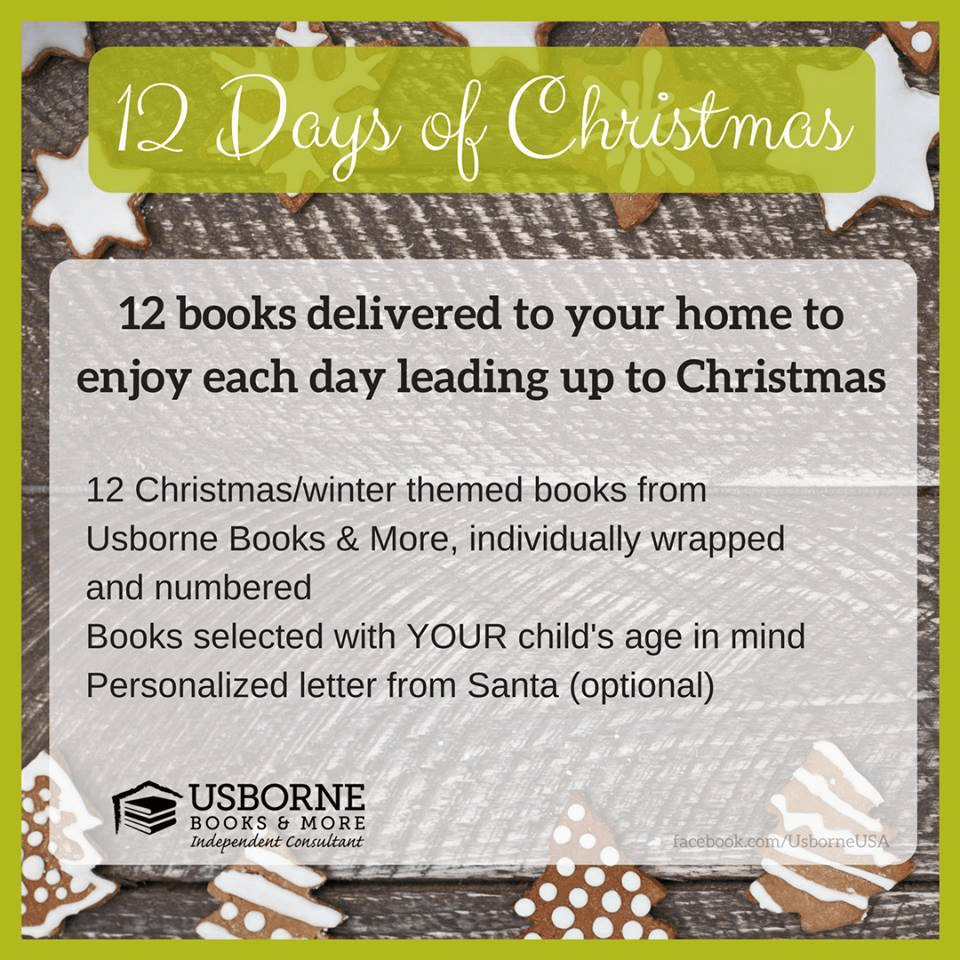 A unique option for an Advent Calendar is a book Advent Calendar! Select books for your family and wrap them up for under the tree! Each night, unwrap one book to read together – you will build up the excitement for Christmas and encourage a love of reading at the same time!
We love to use Usborne Books & More because our kids reread the books over and over (and over!) and they're fun and educational – and aren't available on Amazon
Usborne Books & More has been around for decades and is well known for their engaging, educational, and interactive books. They are also a Children's Publisher of the Year recipient! There are books for kids of all ages, from babies to young adults. Check out these great books here!
DEAL: For every $40 in retail books that you purchase, you are allowed 1 Customer Special – check them out here.
If you'd rather have the shopping done for you, visit our friend Glenna's Facebook group and ask her to be your personal shopper! She is a former librarian and very knowledgeable about Usborne Books & More's wide range of products She'll make you a wish list based on your family's ages and interests. Some of her family's favorites are:
If you'd like to keep up with Glenna, you can join her VIP group on Facebook, where she often shares deals, giveaways and literacy tips!