Tennis Trunk is a monthly subscription box that sends tennis balls and other essentials for the tennis enthusiast. Developed by tennis players for tennis players, this box equips you with all of the gear you'll need to skip last minute store runs and head out to the courts instead!
Tennis Trunk was created by and for tennis players, and it really shows. Each month, they include a number of different "I never knew it existed, but now that I do, I can't live without it" products. While every box has fresh balls, the unstated theme shifts each month — sometimes you get upgrades for your racket, like hi-tech strings or grips, other times you may get training aids or other gear.
This is the men's Tennis Trunk box.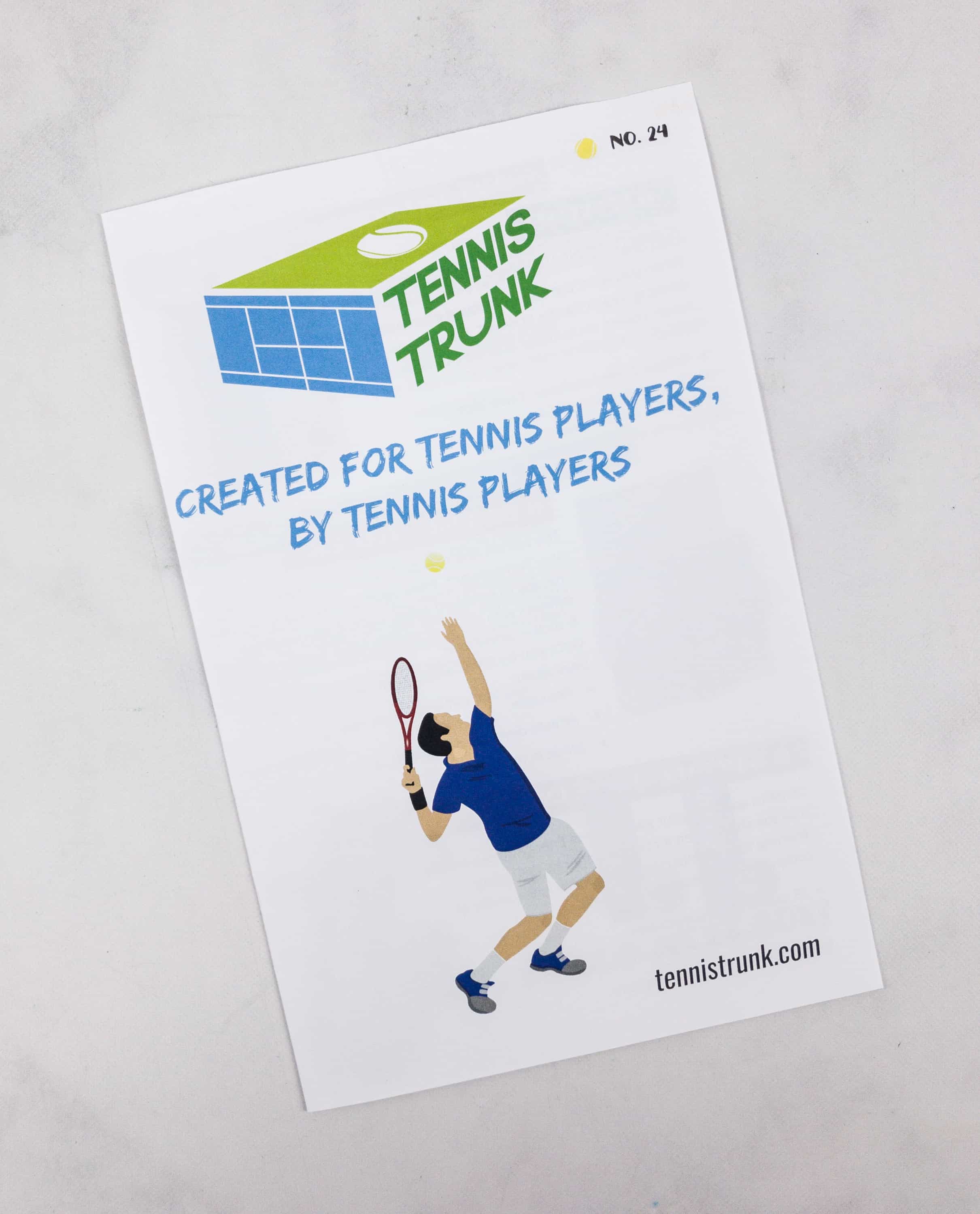 DEAL: You can use code HELLOSUB to get free shipping on your first month!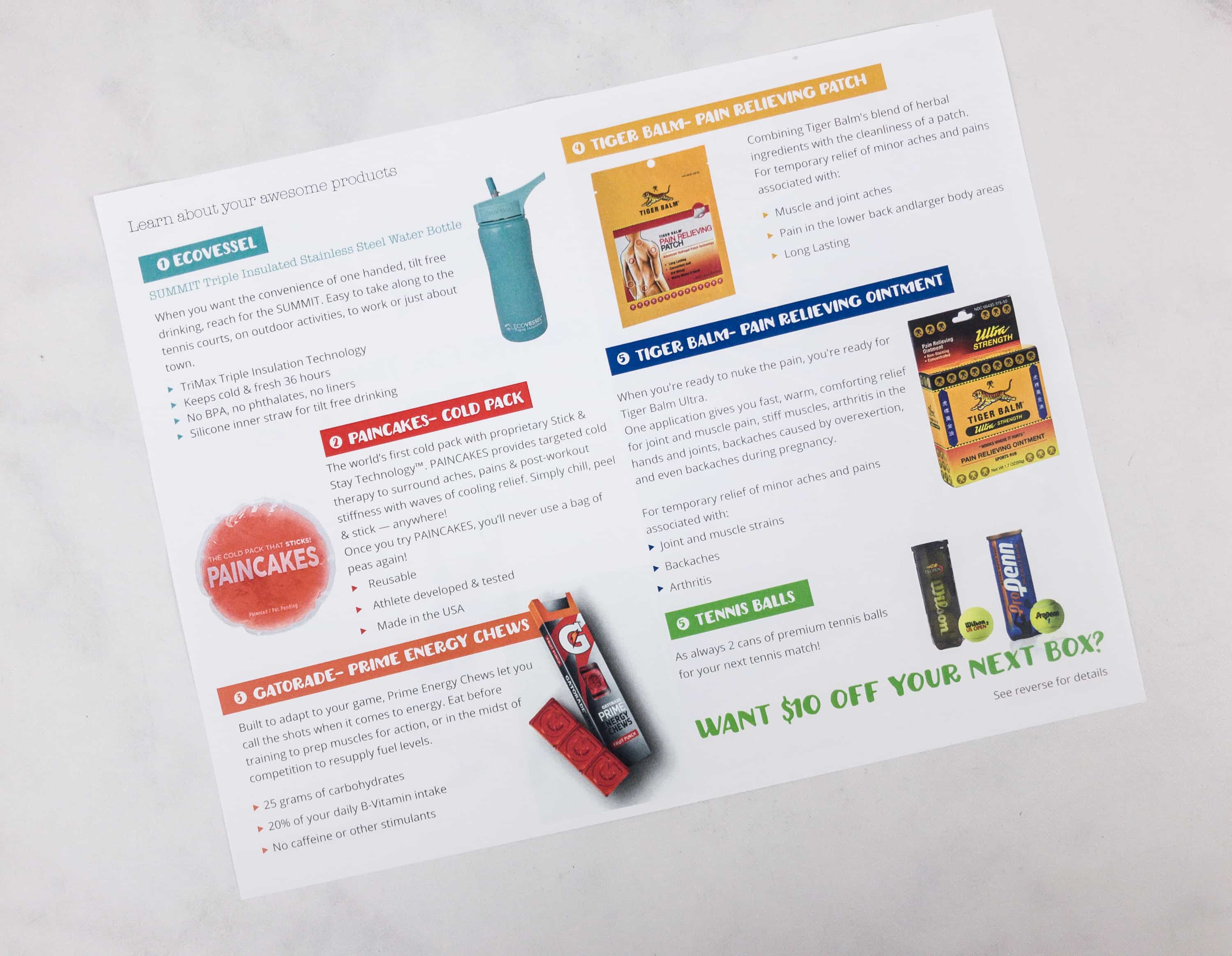 This month, the focus was on taking care of your body, with items to fuel your game and mend your aches. An info sheet provides helpful information about each of the included products.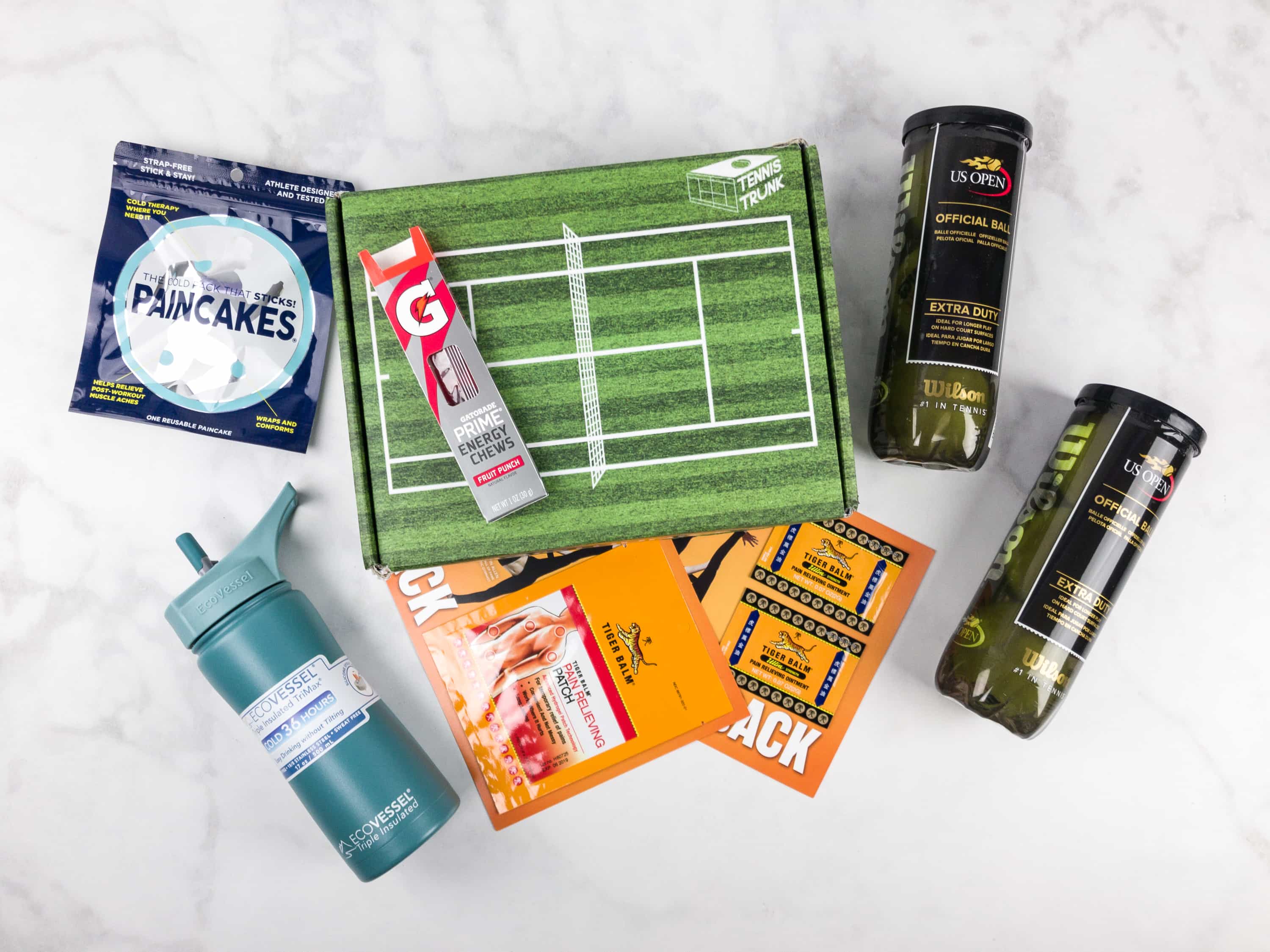 Everything in the box!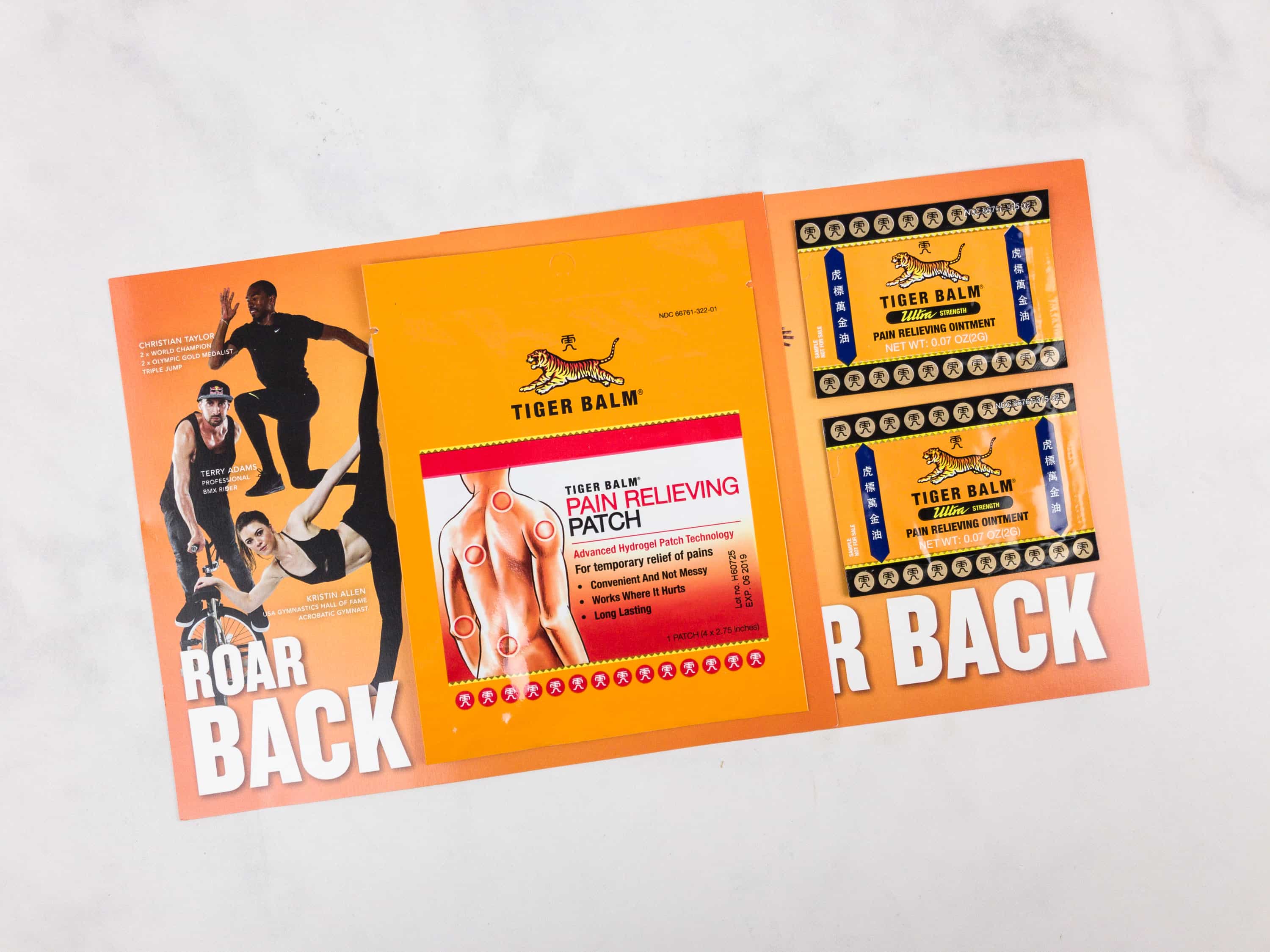 Tiger Balm Pain Relieving Patch ($1.88) and Tiger Balm Ultra Strength Ointment (full size is $11.31 for 1.7 ounces): The patch provides convenient pain relief for hours. The good thing is that it only has a minimal odor, unlike other patches that have strong and unpleasant smell. It also isn't messy nor greasy, and won't stain clothing, so it is great for wearing under your work clothes to get some stealth relief. The pull-and-peel protective film makes application and removal easier. It's perfect to apply after a long and tiring day of training.
The Ultra Strength Ointment is a potent upgrade on the classic Tiger Balm formula. Using camphor and menthol for pain-relieving heat and cooling. The ointment form is more versatile than the patch, letting you apply to where a patch wouldn't wear well.
Pain Cakes Mini ($12.99) These mini paincakes are also great as a post-workout muscle ache reliever.
These paincakes are easy to use. You store in the freezer, within the original pouch. When needed, just stick them to your neck, fingers, toes, elbows, knees, heels and other parts of your body that needs pain relief.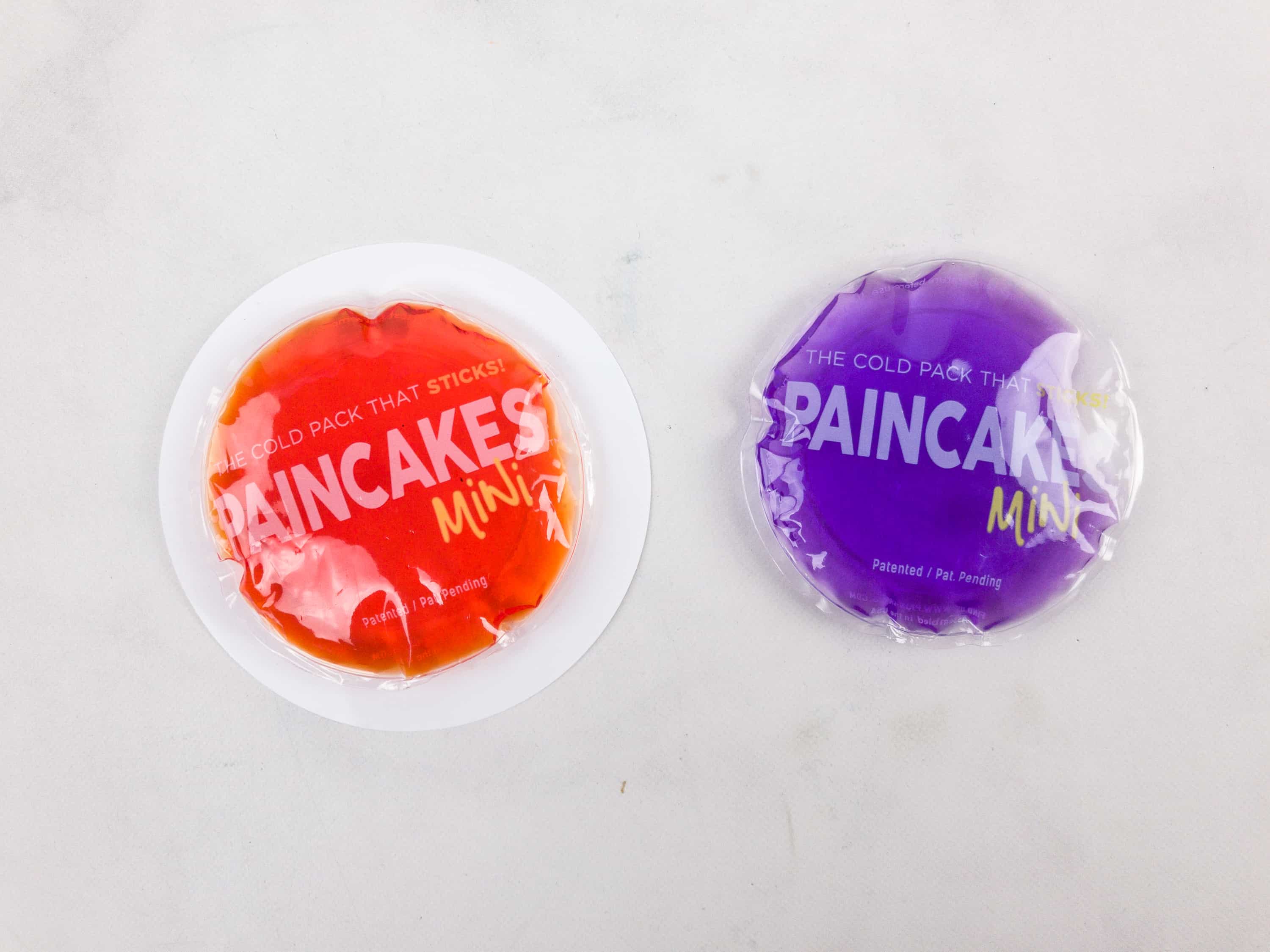 The package claimed to contain one, but we got two! they come in cute colors and they're latex-free.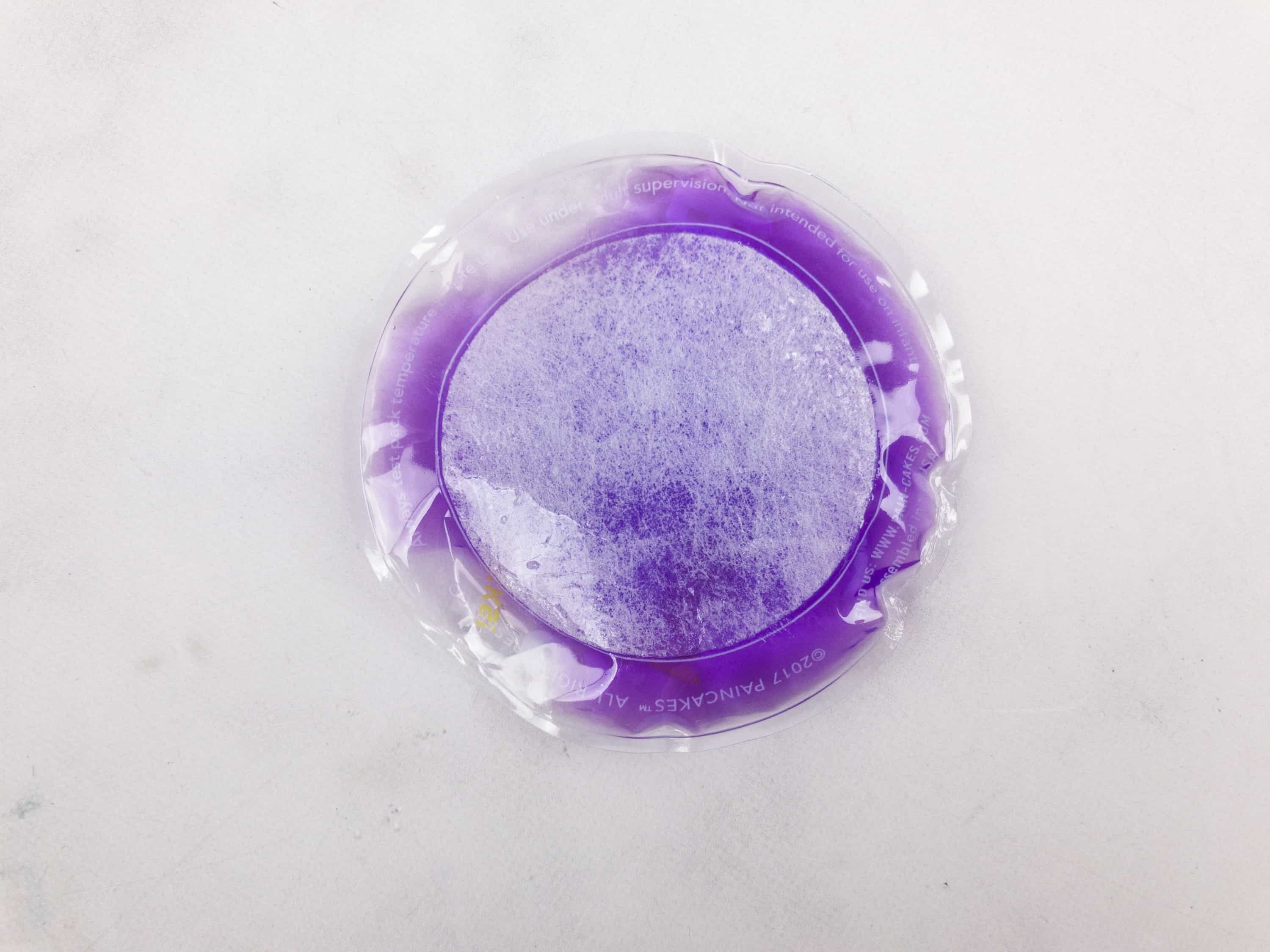 Paincakes are discreet — though a little puffy, they cling well and don't require wrapping or tape. A gel pad on the back clings to skin and comes off painlessly. They are easy-to-use and give just the right amount of chill. Really soothing!
Gatorade Prime Energy Chews Fruit Punch ($1.19) You can just put this inside your pocket for a quick energy refuel. It is available in 6 flavors – we got Fruit Punch. Each chew packs a blast of glucose and B vitamins. They are handy for fast fuel when you don't want to have your stomach full of drink or bars.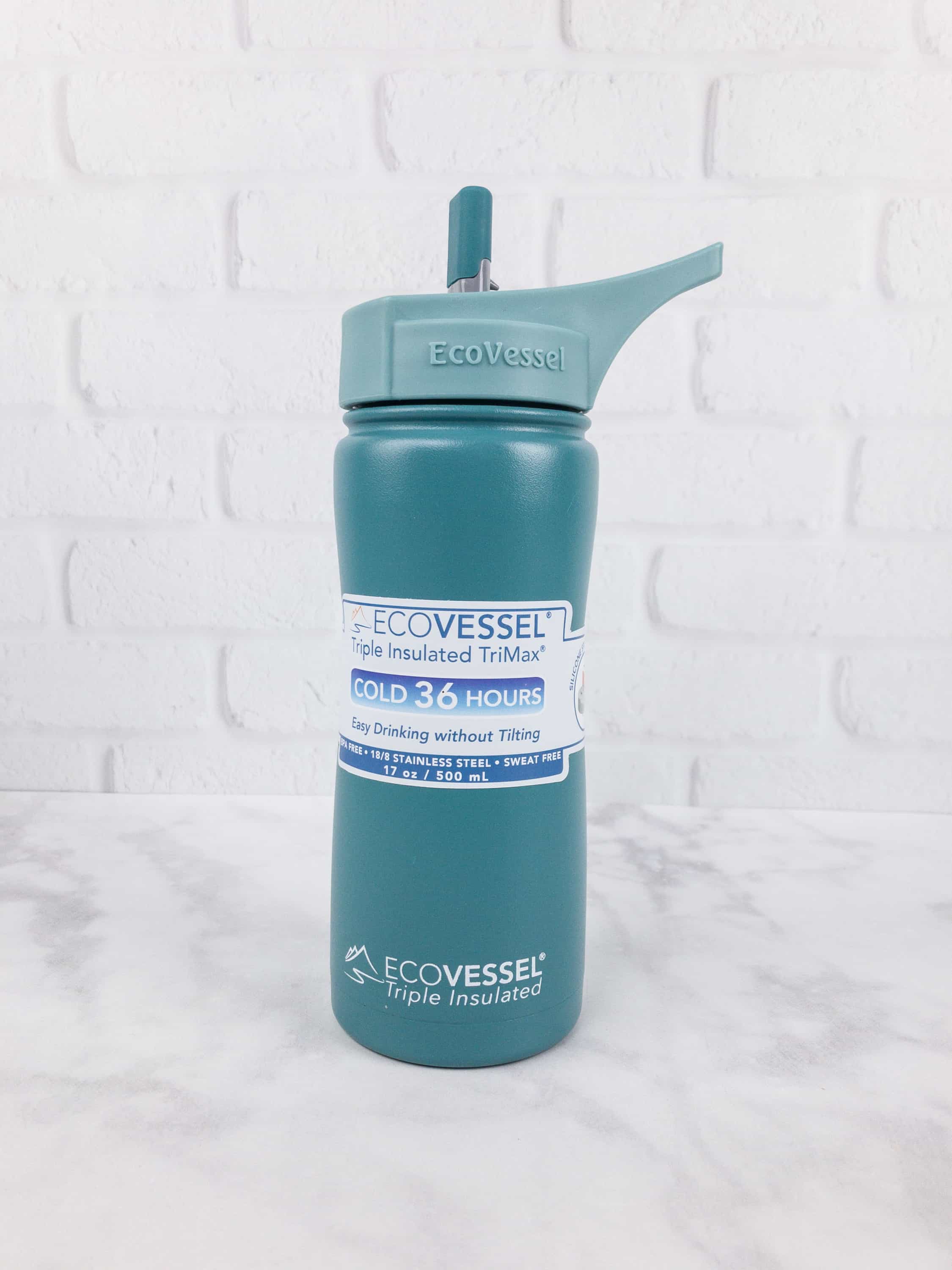 Eco Vessel Summit Triple Insulated Bottle With Flip Straw In Teal Lagoon ($39.95) This vacuum insulated bottle keeps drinks cold for up to 36 hours! The exterior is durable, coated steel, with a stainless interior.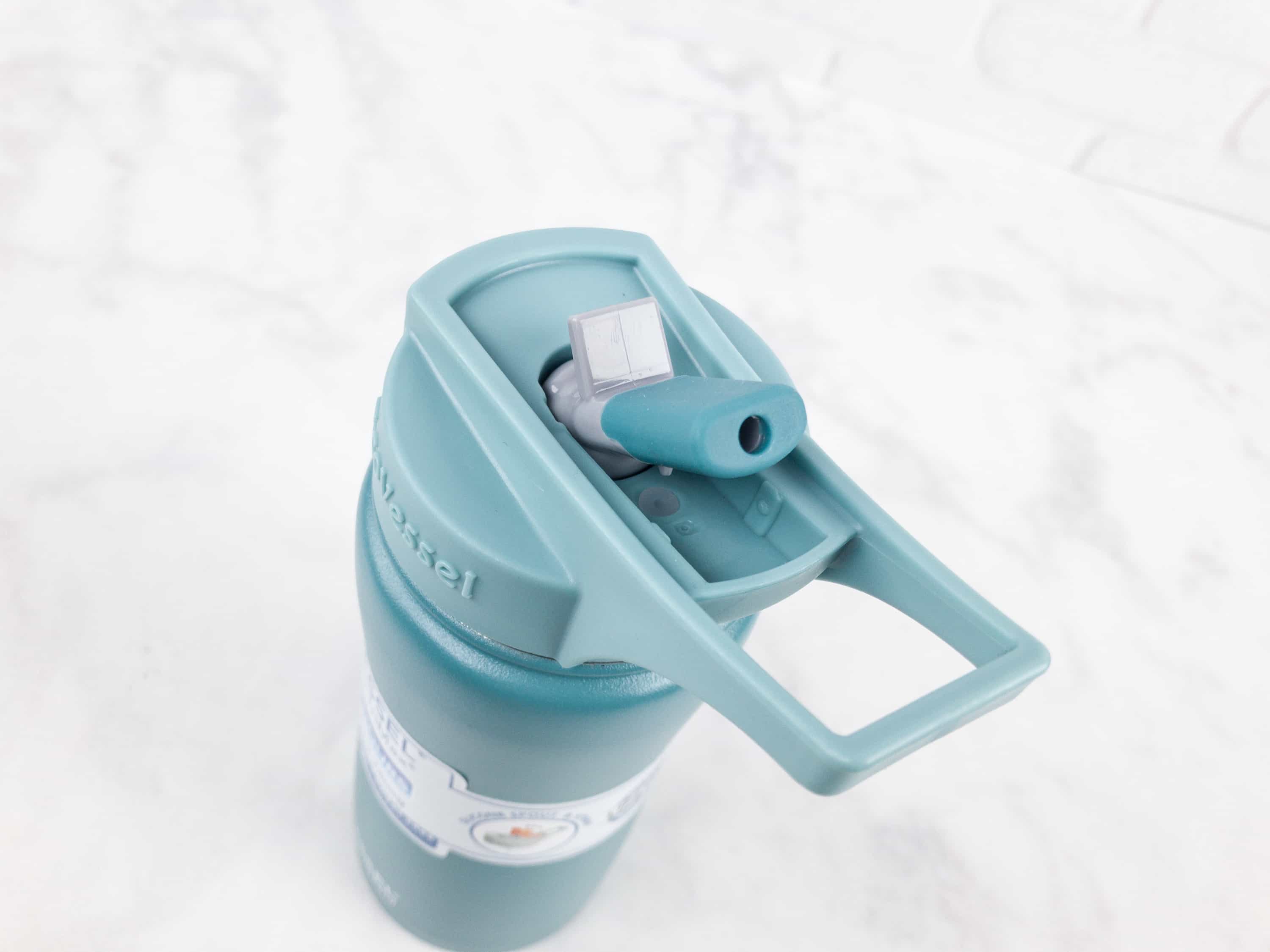 It also comes with a flip straw so there's no need to tilt the bottle to enjoy your drink. And it's sweat proof! Also, the silicone drinking spout is removable for easy rinsing and replacement.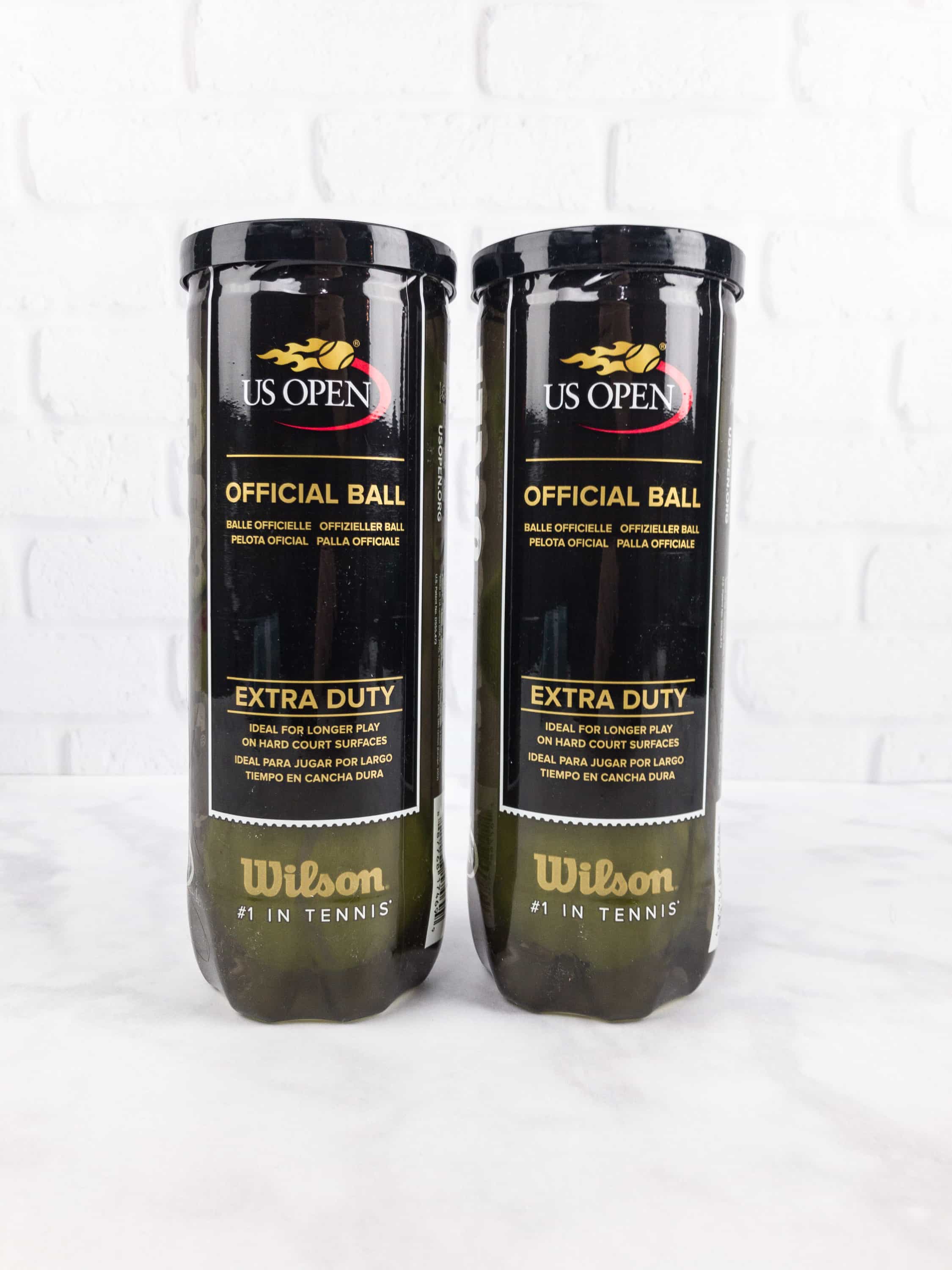 Wilson US Open 2 Tennis Balls ($6.95 each) High-quality tennis balls made with premium grade wool. I love that they sprung for actual Wilson balls, so you are getting tournament quality fresh balls every month.
The snap opening the can was just so delicious — the quickest way to take your game out of slow-motion is to swap out your dead balls for some lively ones.
Tennis Trunk is a great subscription for any tennis player, whether a beginner, a professional player or even for someone playing just for fun. This month's box comes with very useful items for mending your aches, especially the balm patches and the paincakes, which are great to use during and after the game to soothe aching muscles. The Gatorade chews are also a good take on energy-giving treats. We love the focus of this box — everything is practical, useful, and targeted specifically to the needs of tennis players. Including fresh, match-quality balls in every box makes it perfect to receive as a monthly equipment refresh.
What do you think about this month's Tennis Trunk?