TeeBlox is a pretty neat monthly t-shirt subscription box for a low price! You can choose multiple themes for your shirt, including Movies & TV, Anime, DC Comics, etc. TeeBlox has recently updated their model to give subscribers the freedom to get shirts for all their fandoms in one subscription — how cool is that?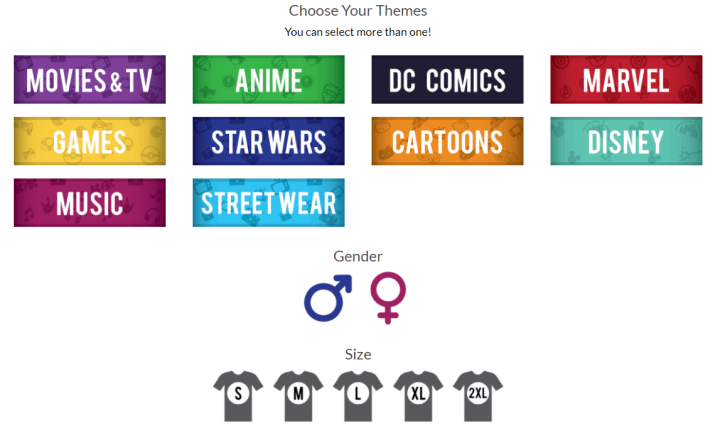 Tons of categories to choose from — pick as many as you want!

If you have a fave character, you can let TeeBlox know!
There are now three levels of TeeBlox:
TeeBlox ($8.99 + shipping) — an authentic, licensed shirt chosen from the themes you have selected/
TeeBlox Premium (launching soon!) — the former TeeBlox model including a shirt, a comic, and another extra goodie like a pin, sticker, or accessory.
CommunityBlox ($8.99 + shipping) — a shirt featuring a design by a fanartist, which supports aspiring designers!
This is a review of the TeeBlox Premium, with only MARVEL selected.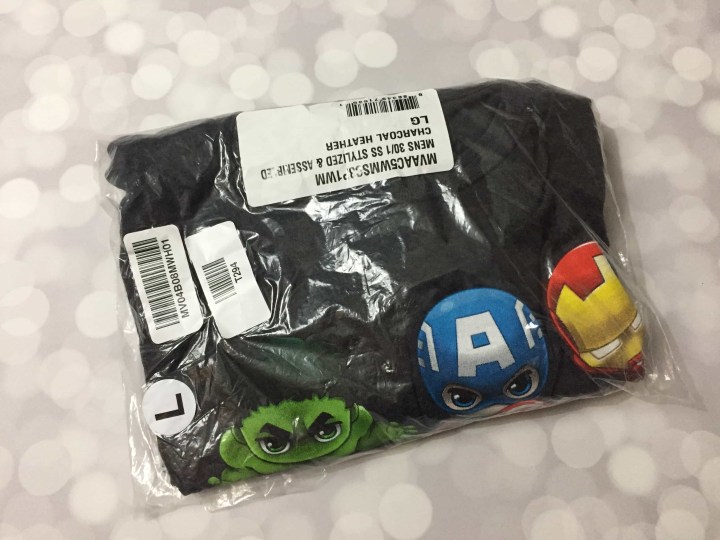 DEAL: Get 10% off on your first box! Use coupon code HELLOTBX.
It's the Avengers! I love that they even included Nick Fury. The chibi style is super cute, and they don't have mouths which is a rather cute detail.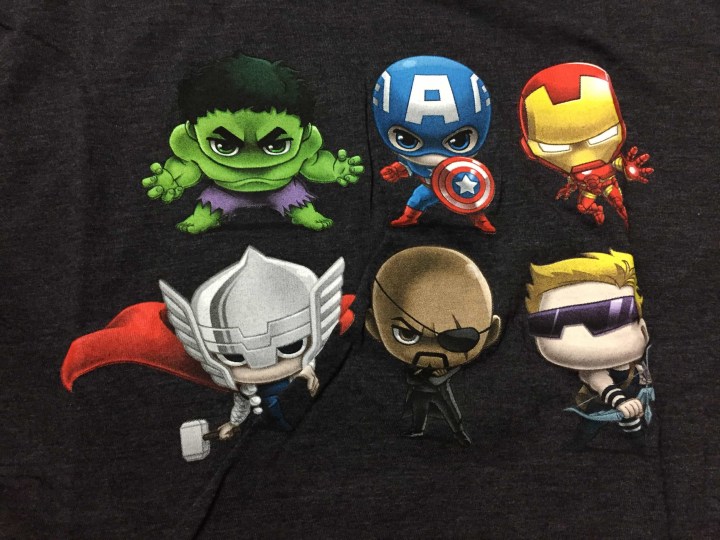 Closer view of the design.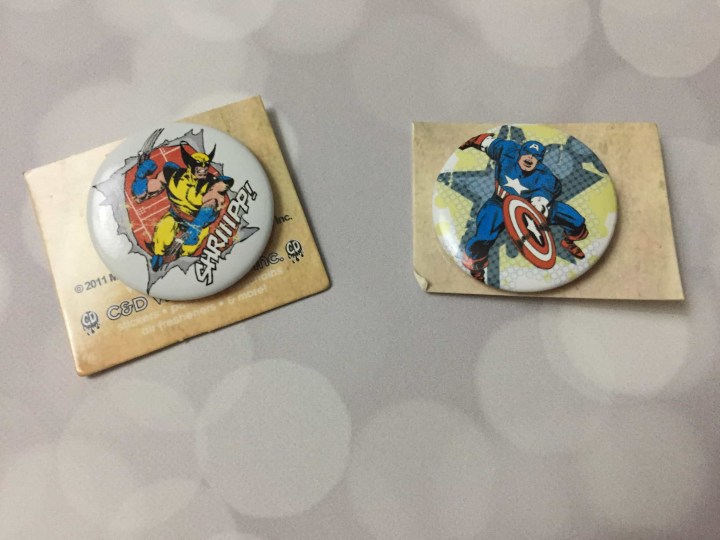 I received two buttons instead of a comic this month. One is Wolverine and one is Captain America.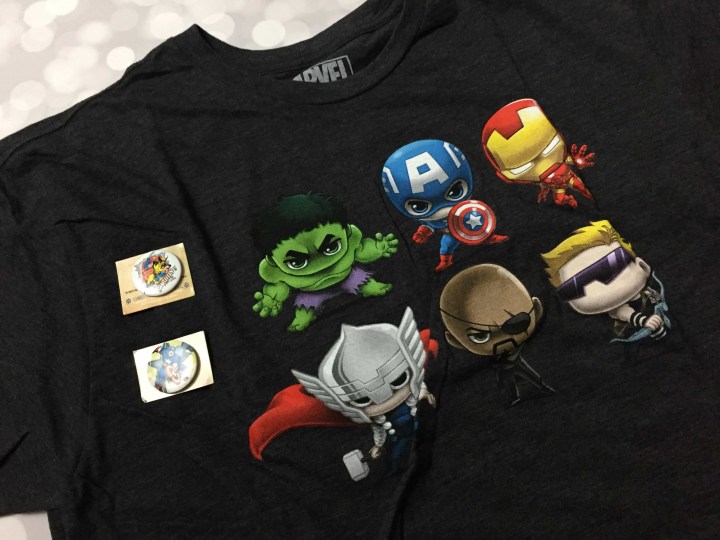 I really liked this month's TeeBlox Premium. The larger shirts make awesome sleepshirts because they're so soft and oversized on me.
What did you get in your TeeBlox this month?