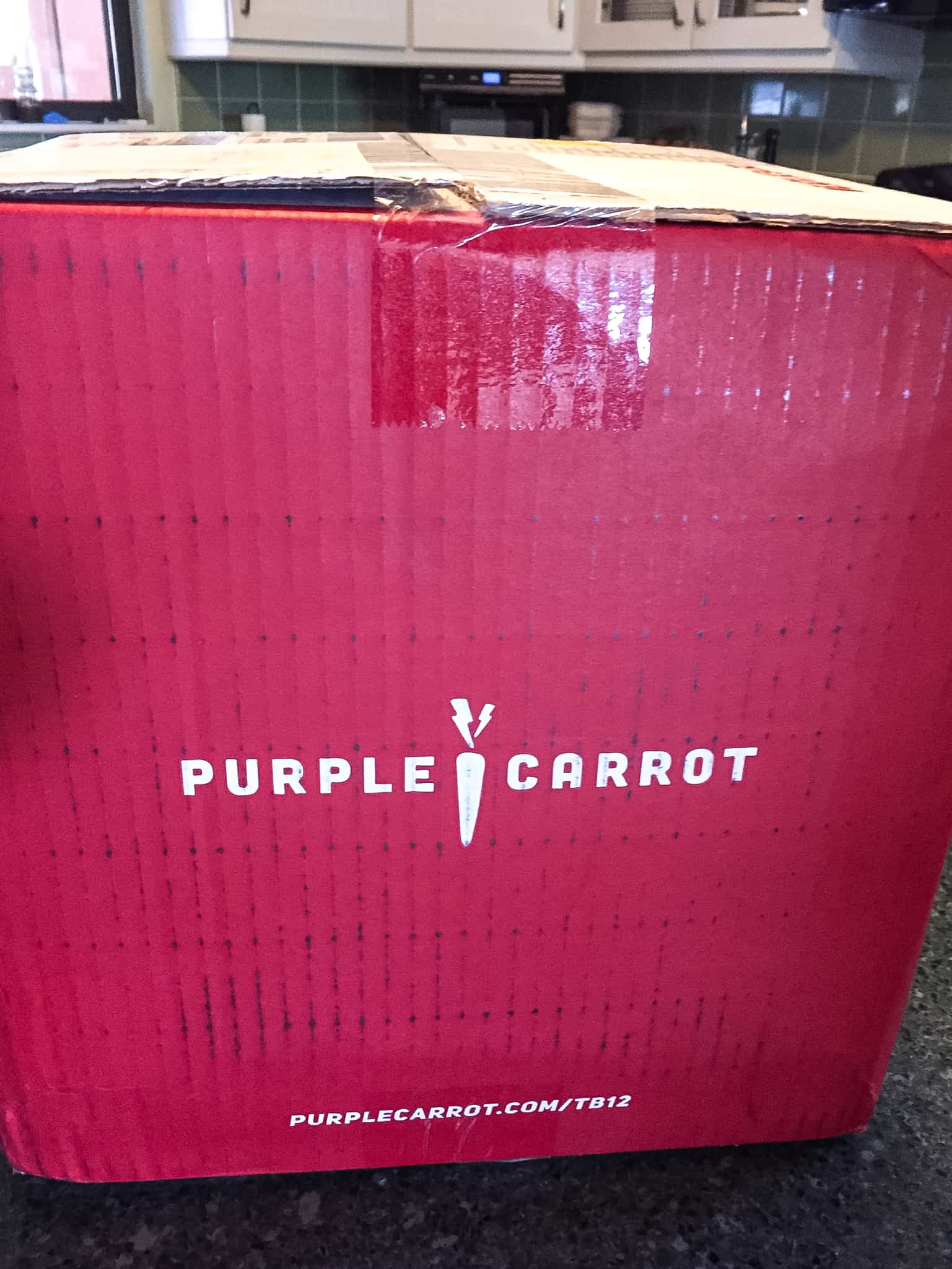 TB12 Performance Meals, in partnership with The Purple Carrot, is a healthy meal subscription box that delivers pre-portioned ingredients to create plant-based, gluten-free recipes based on the TB12 nutritional guidelines.
Even his critics admit that Tom Brady, at an age when most quarterbacks are eyeing retirement, is performing at a higher level each year. He credits his to hard work and a sound diet to leverages the benefits of plant-based nutrition.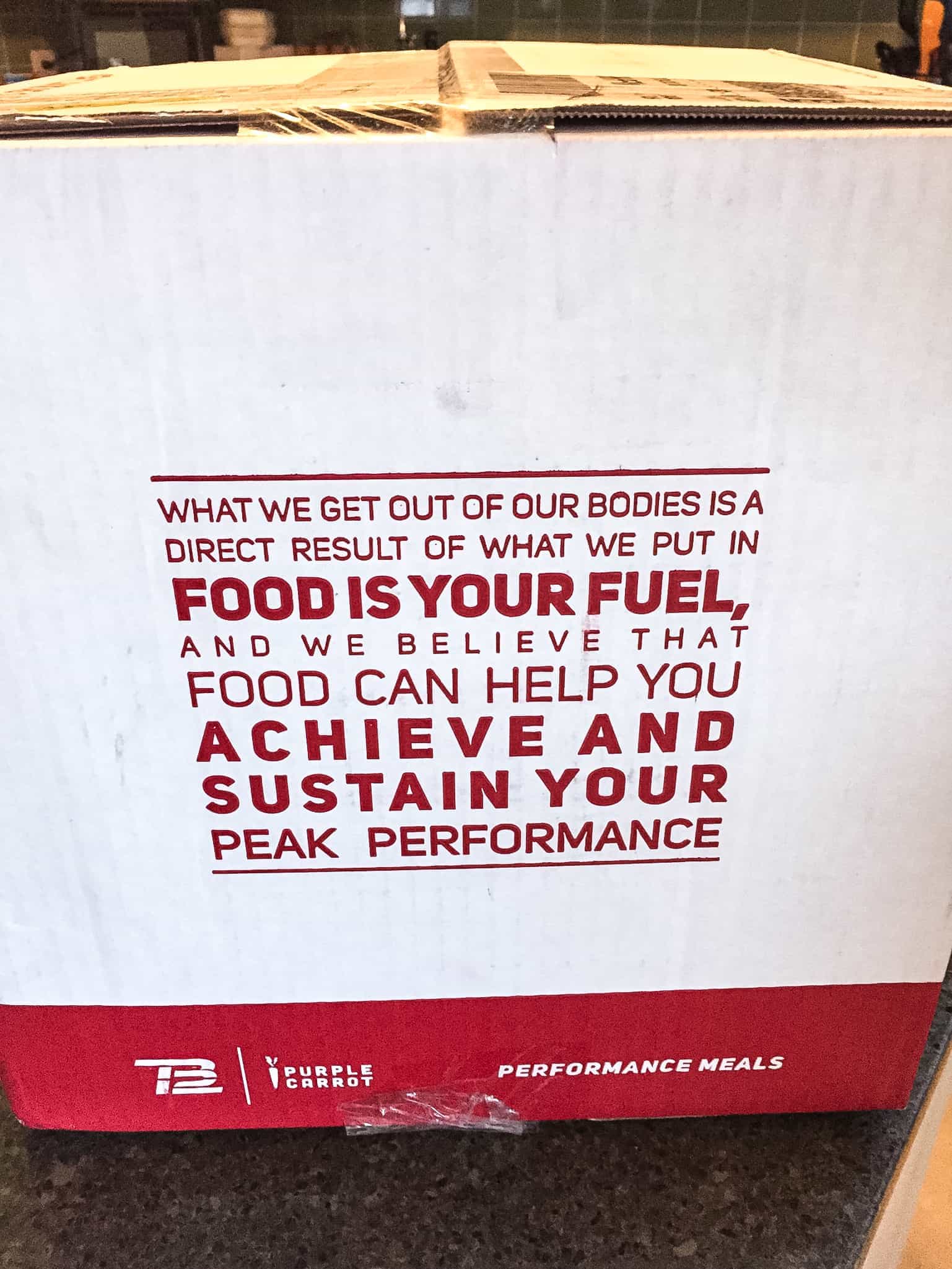 TB12 Performance Meals partners with Tom Brady & TB12 to create meals that help you achieve and sustain your own peak performance. When we chose our meals for this month, we were able to pick from two flights of three meals for each week of the month – you can switch between regular Purple Carrot & TB12, you just can't swap meals in or out of one of the flights (they come as a set).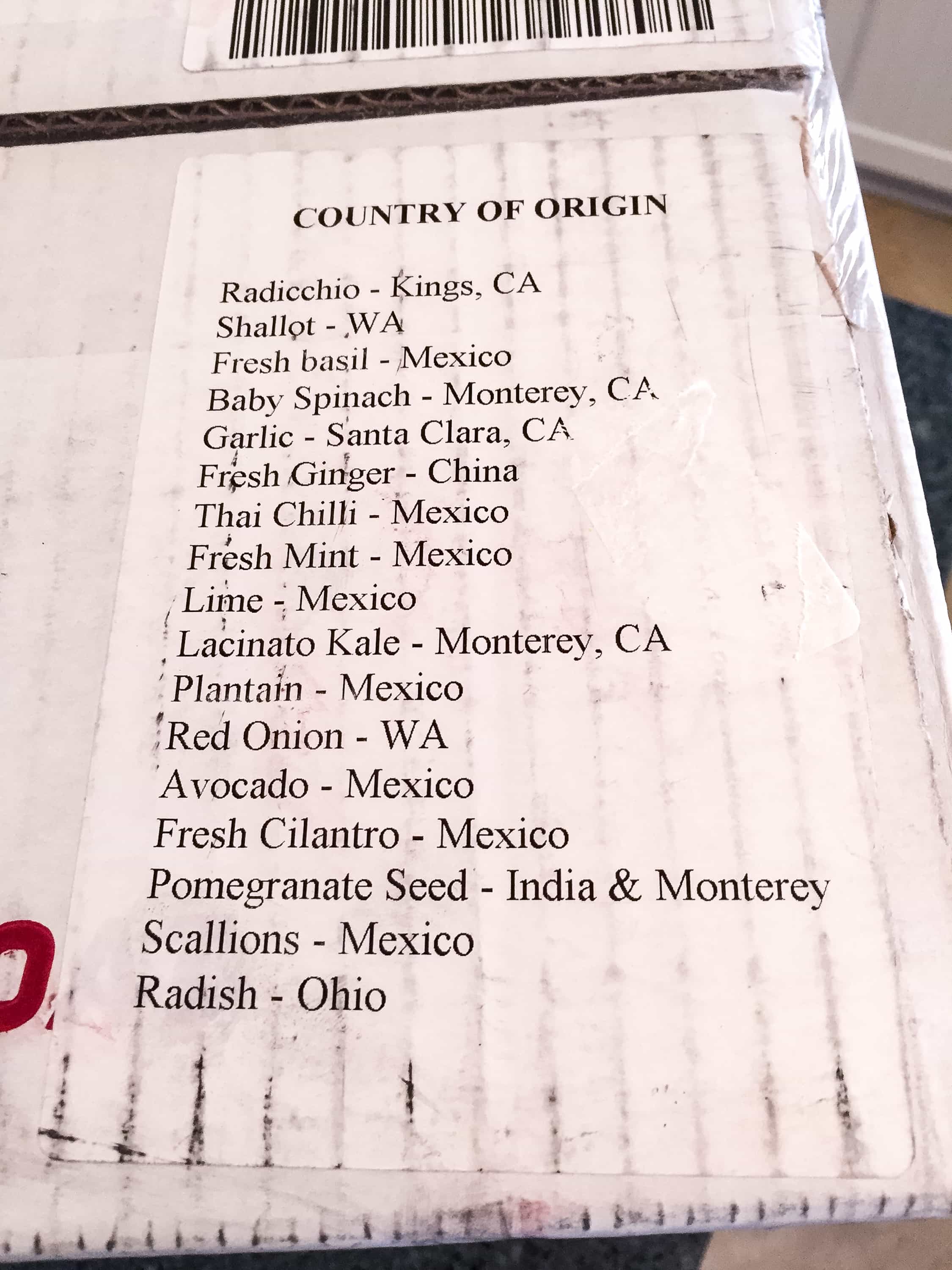 This was the first time receiving Purple Carrot and I had to laugh at the name printed with a red background! Amusing. I did like the their mission statement on the side, "What we get…" and knew by reading that statement that the recipes would be packed with nutrition. I like eating food that helps my body especially since I'm in my late 50's, you want to make everything count. Another pleasant surprise on the package what the "Country of Origin." I do watch for food advisories.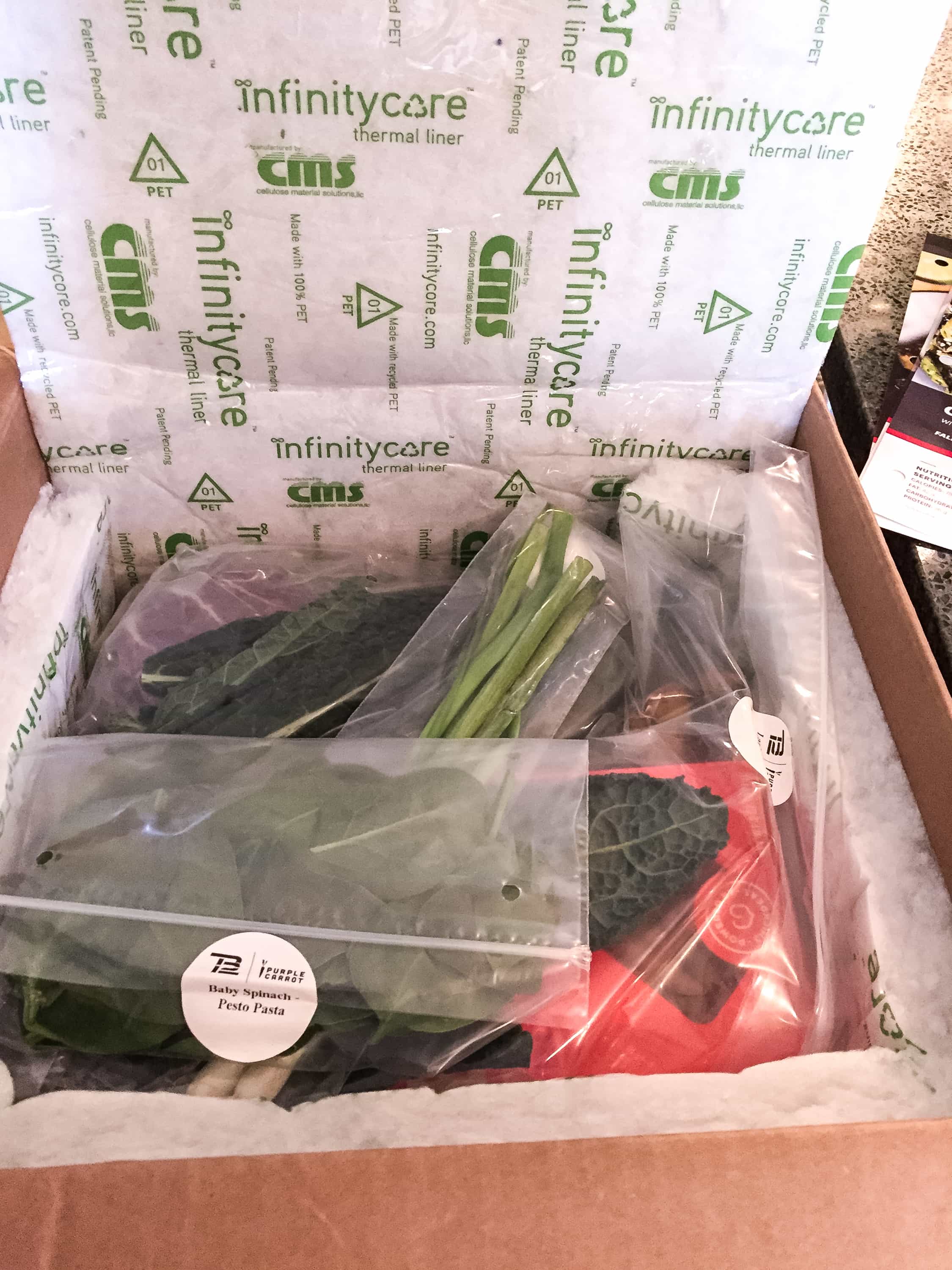 TB12 Performance Meals insulates the food with ecologically-sound padding. A few huge icepacks sit below the food, separated from it by cardboard. Though it looks like a bit of a jumble because of the larger ingredients not being bundled, everything seems to make it in good condition. My latest box got a bit banged up and torn open in transit, but the contents stayed inside and weren't damaged.
On-card information includes an estimated prep-time, number of servings, and a breakdown of the essential nutrition info (calories, fat, carbs, protein).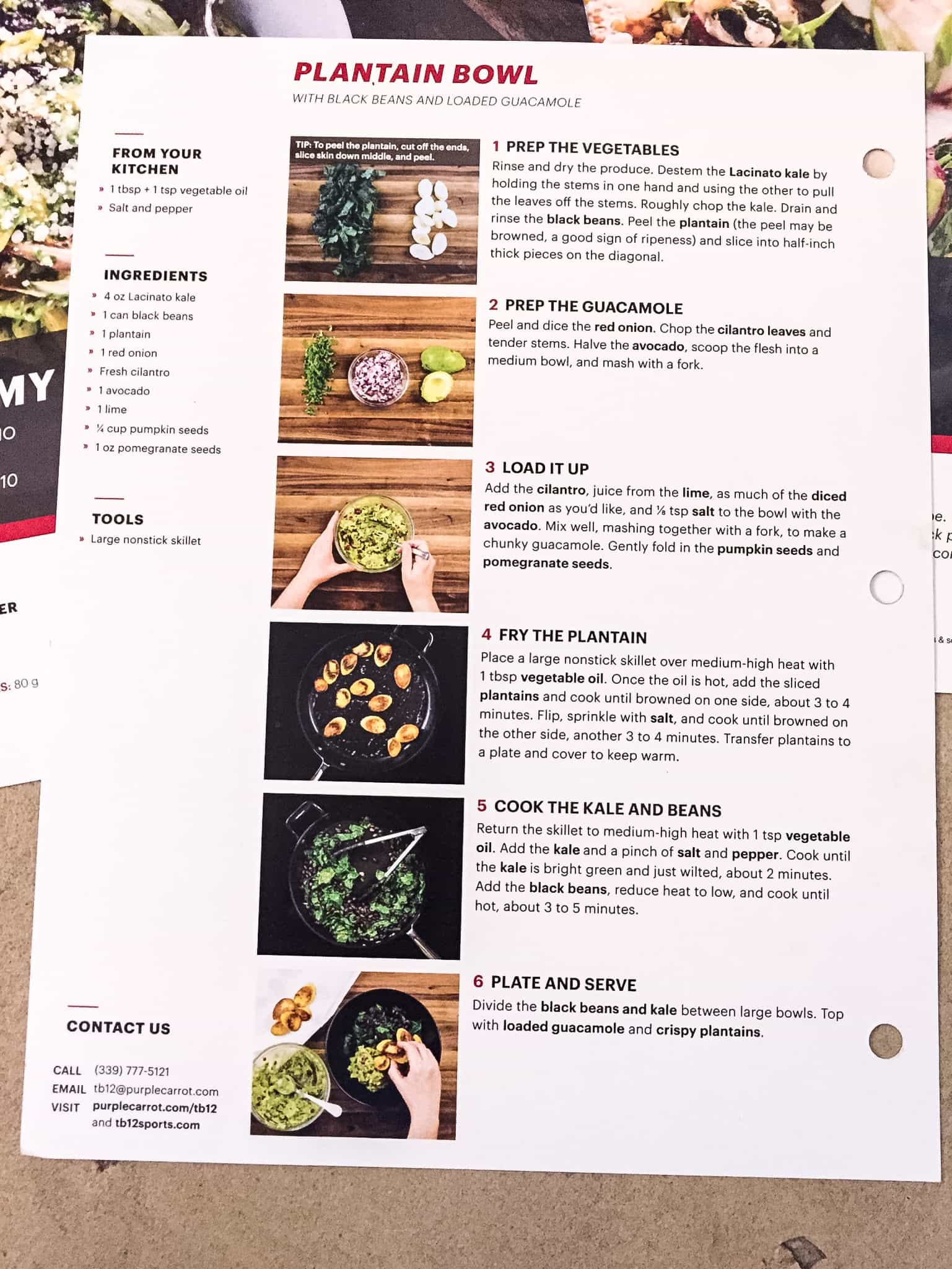 The recipes are really well designed, with most prep done ahead in a mise en place approach. Any items needed from your kitchen, whether food or cooking vessels, are set out separately. As far as ingredients, only olive oil and salt and pepper are needed. Ingredients are bolded for ease of recognition, and they even put ingredients in red font if they are divided and used in more than one spot in the recipe. Handy tips were worked into the text, like how to tell when a phase of cooking is done by smell or sound. They even have a hotline for phone or email help if you need it!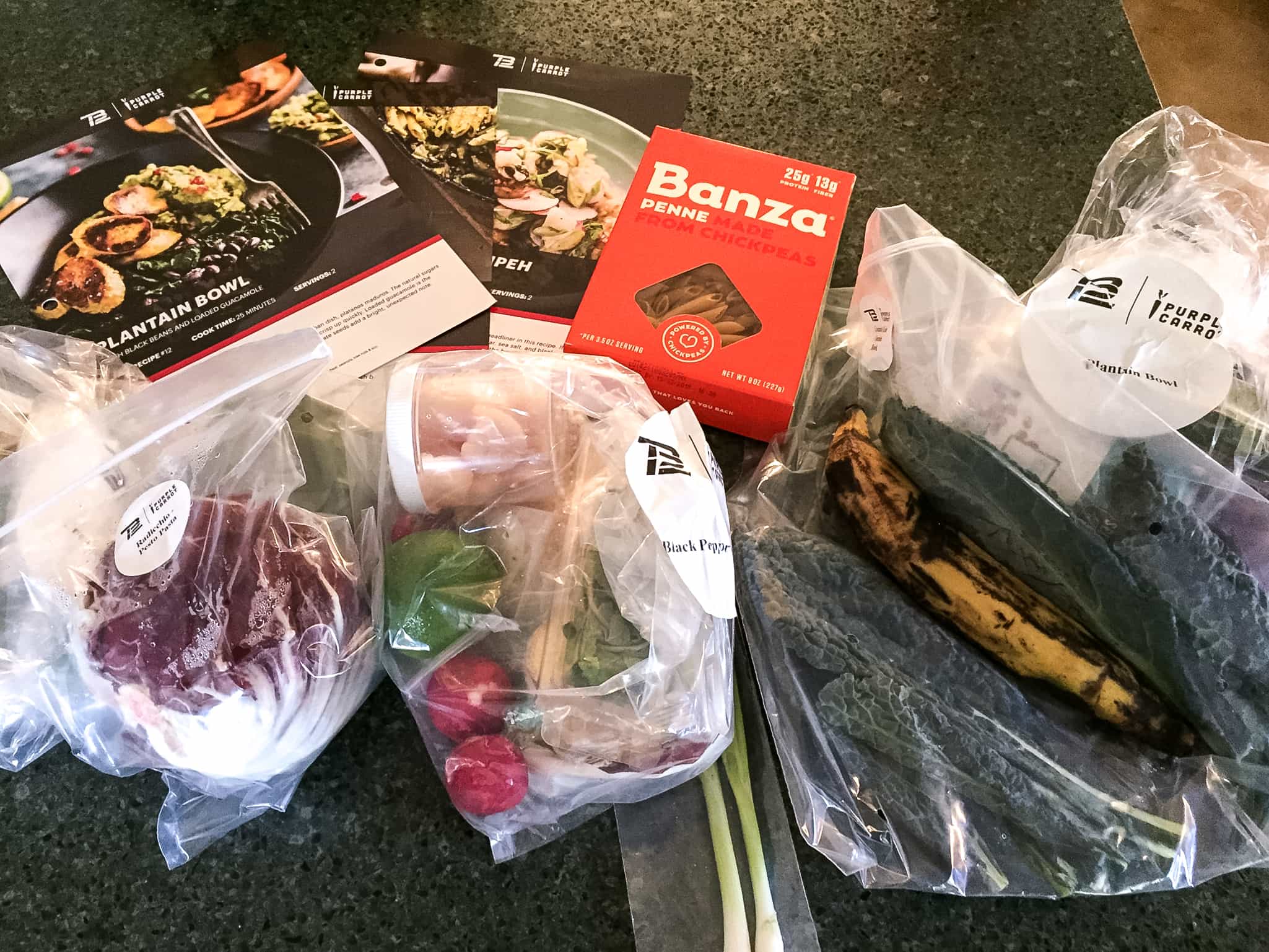 All our food! The meals are bagged separately, with the large or delicate items labeled in individual packages. Veggies that were bagged separately usually state which recipe they go with.
Plantain Bowl With Black Beans and Loaded Guacamole. 25 minutes, 770 calories per serving.
We decided to start with the Plantain Bowl, we like plantains especially with honey and powdered sugar. My husband helped with the cooking of plantains and he did a great job, nice and crisp on the outside, soft on the inside. We find that plantains don't really have all that much taste but paired with the awesome loaded guacamole and black beans & kale, there was lots of flavor.
When making the loaded guacamole, the directions say to use only as much diced red onion as you like, well, first we sauteed our onions and then dumped them all with the guac. Talk about delicious!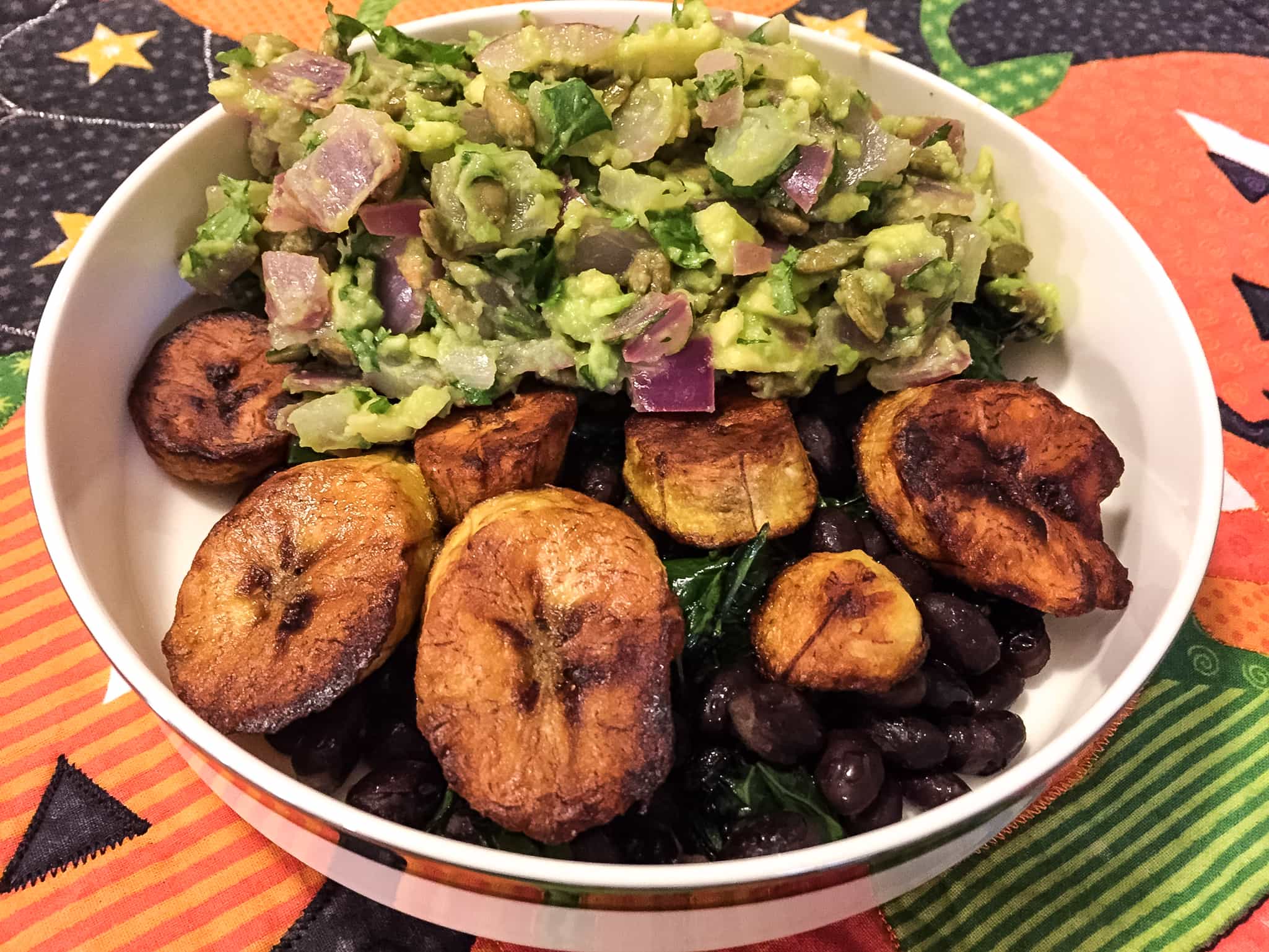 This was a very good meal.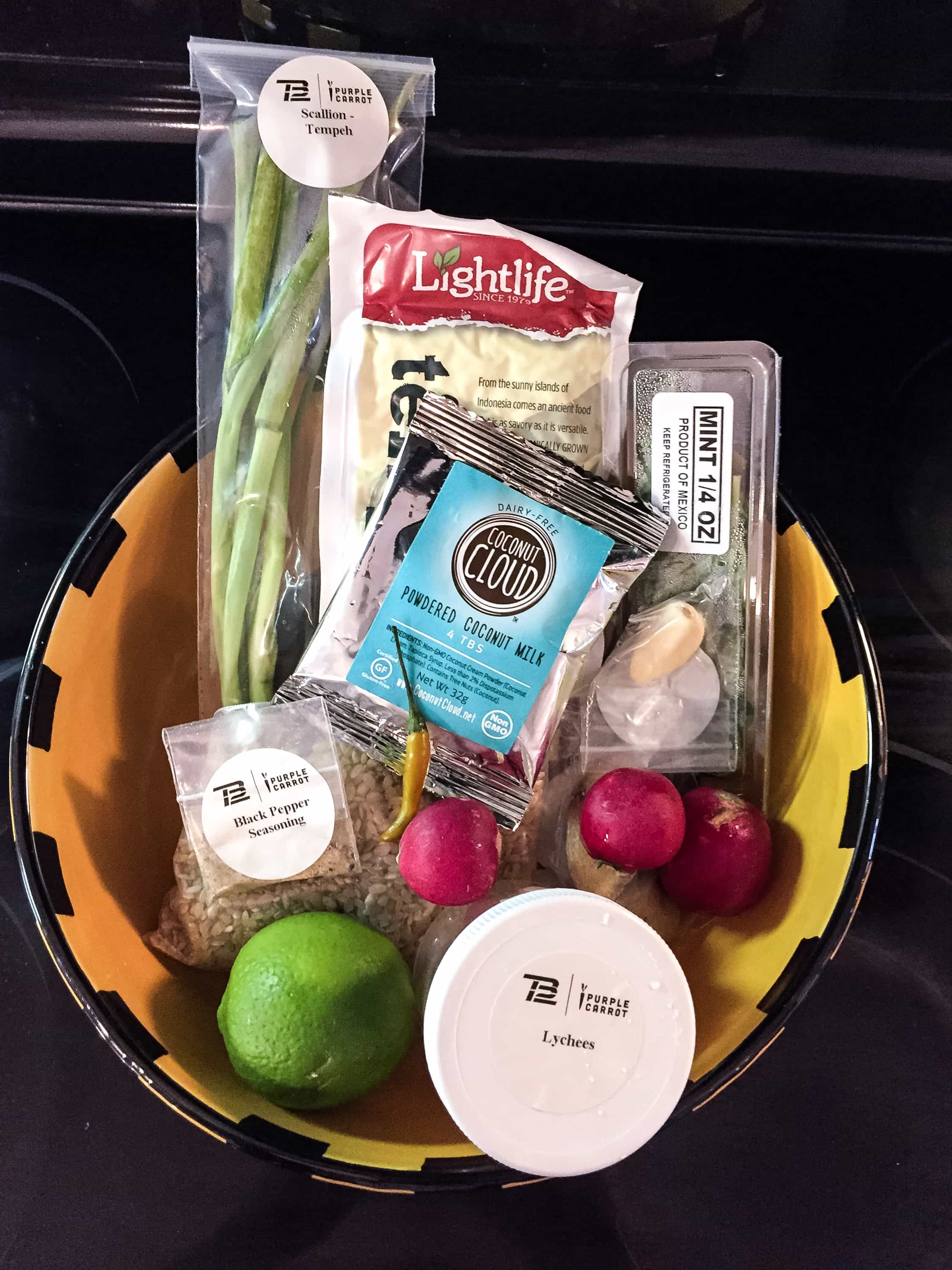 Black Pepper Tempeh With Radish Lychee Salad And Brown Rice. 40 minutes, 720 calories per serving.
This meal provided us with 2 new foods to try and we enjoyed both of them. Tempeh which is a soy based product usually found in India reminded us of packed together rice. Lychees are a fruit native to provinces in China. I just had to try one before it went under the knife, it tasted like raspberries.
My husband and I aren't radish fans because of their strong taste; however, when added with the line & coconut milk powder they were very mild and delicious. Actually, everything that had the lime & coconut milk powder sauce tasted really good. I'll have to add the coconut milk powder to my list of exotic foods to find!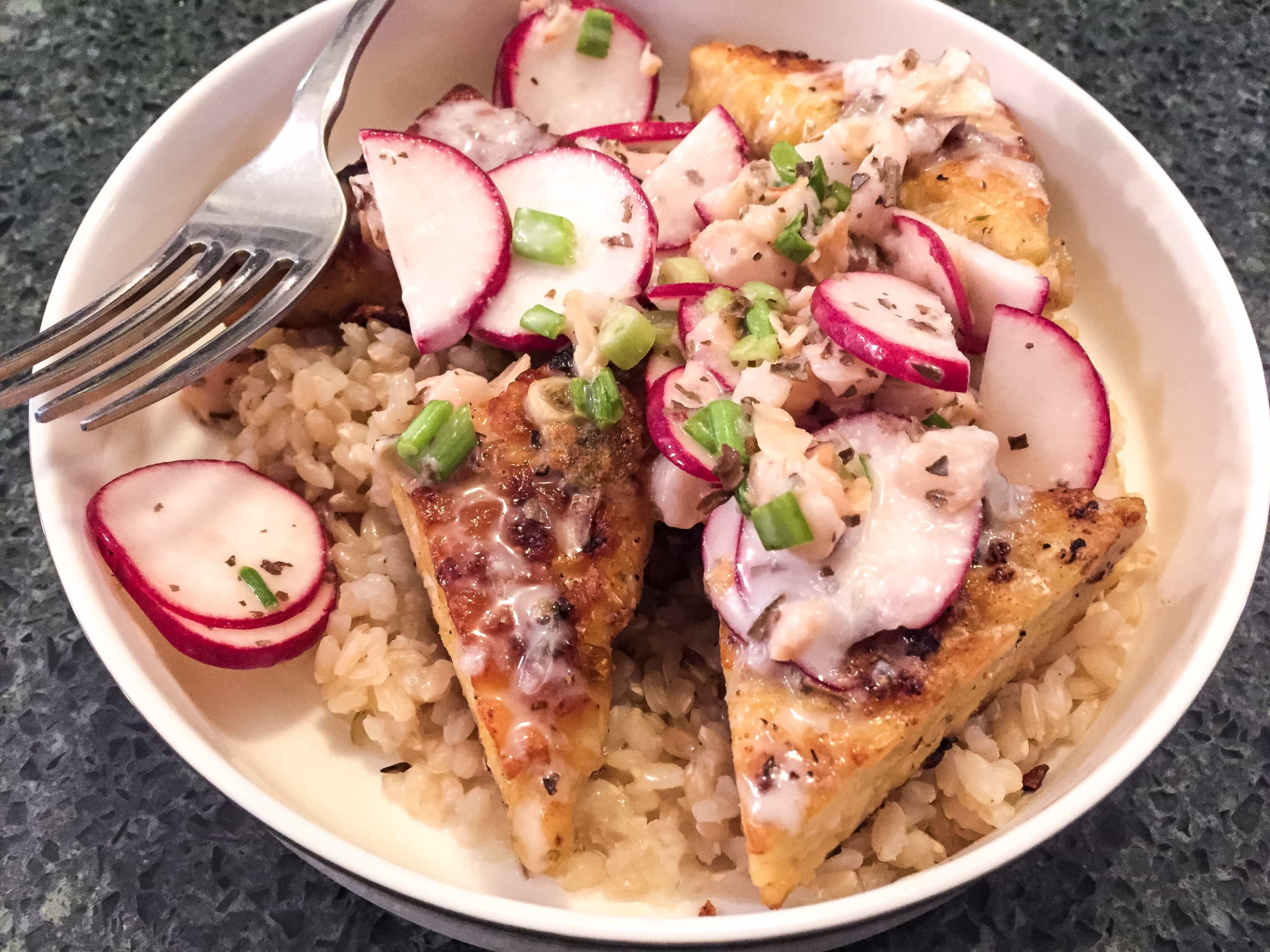 What made this dish so tasty was the radish lychee salad topped with the sauce. Very yummy and very filling with the rice and tempeh.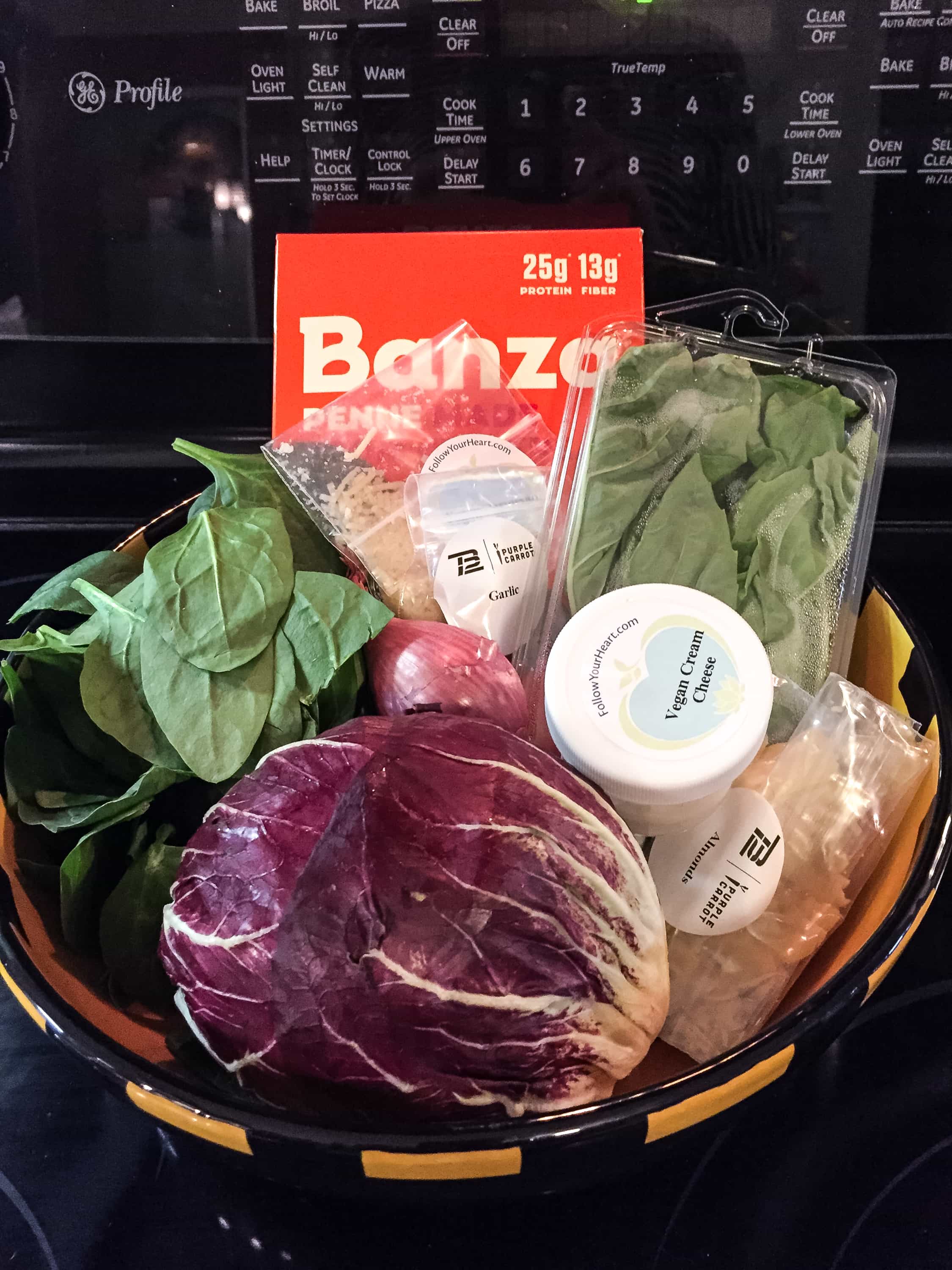 Creamy Pesto Pasta With Radicchio. 30 minutes, 780 calories per serving.
I love, love, love pesto and with this pesto you get the added nutrition from the spinach added in. This meal called for Banza penne, a pasta made from chickpeas. If I hadn't read the box I would have thought it was just good old standard pasta. Chickpeas are packed with nutrition and health benefits, so bring on the Banza!
I eat cabbage but I don't think I've ever had radicchio. If I did I must have thought it was red cabbage, they look just alike but radicchio has a slightly bitter taste. The pesto was a good balance with the radicchio, and topped with the Parmesan, just right!
The nice thing about these meals and recipe cards is that you make it the way Purple Carrot sends it and then use the recipe card again, only your way. For my personal preference, the next time I make this recipe I will use red cabbage so I can taste that wonderful pesto sauce much more.
Thanks TB12 for showing me a new way to make pesto sauce packed with nutrition!
Hello Fresh vs Purple Carrot
It's nice to try new things and this week I tried a box from Purple Carrot.  I've been receiving Hello Fresh for over a year now and have learned and eaten a lot of new foods.  Here's a couple of things I've noticed that are different:
Hello Fresh has their meals packaged in bags, 3 meals equals 3 bags.  Purple Carrot had most of the food labeled with the recipe title (so you get to sort them out).

Hello Fresh often has you cook pasta, rice, and/or grains with a stock concentrate which adds to the overall flavor.

Purple Carrot has the nutrition per serving on each card.  Hello Fresh sends an extra card with all 3 meals' nutrition on it, so if you want to save the recipe card and nutritional information you have to cut it out and put it with the recipe card.
Per OUR personal taste, I find we (husband and I) liked the overall tastes of Hello Fresh.
Are you getting TB12 Performance Meals from The Purple Carrot?