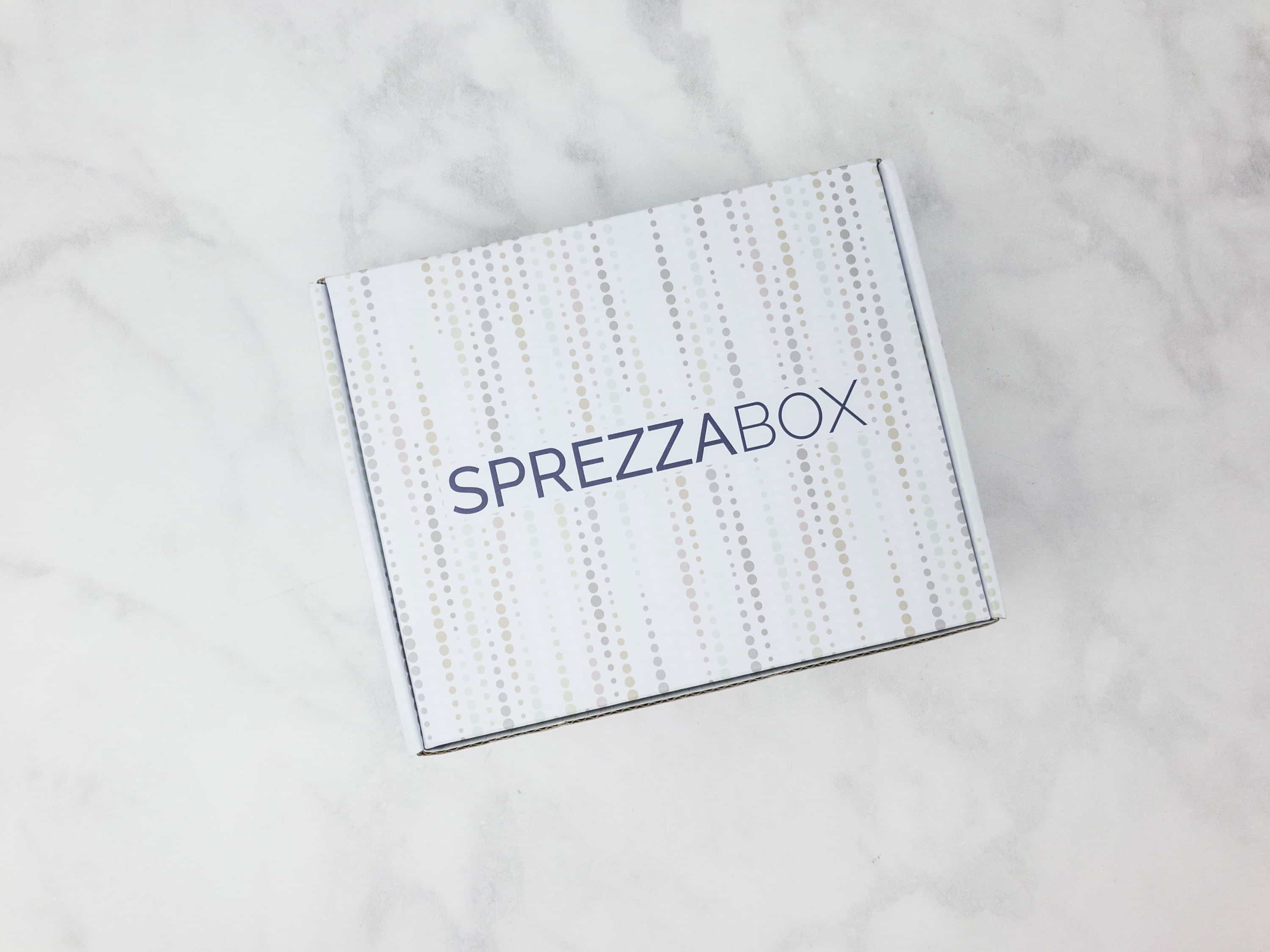 SprezzaBox is a men's accessories subscription. Every month, you'll receive 5-6 high-quality accessories or grooming items, all for $28 per month.
Items are chosen on the basis of the season and current trends – it's a curated mix of accessories that ensure you will always look dapper. Selections balance wearables and grooming or accessories, and the clothing items tend to complement each other and are wearable within a single, sharply-coordinated ensemble.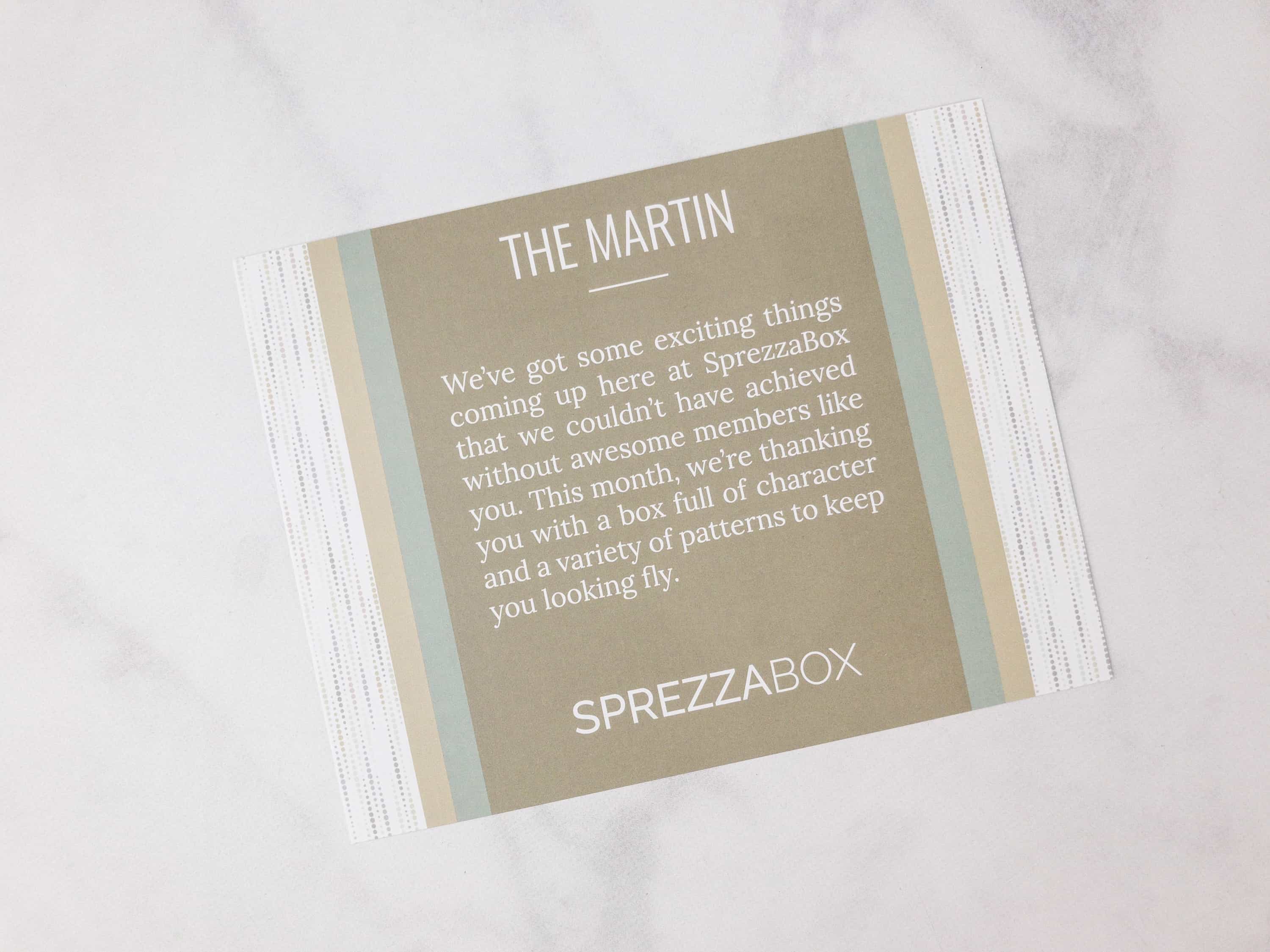 This month's box was themed The Martin and valued at approximately $199.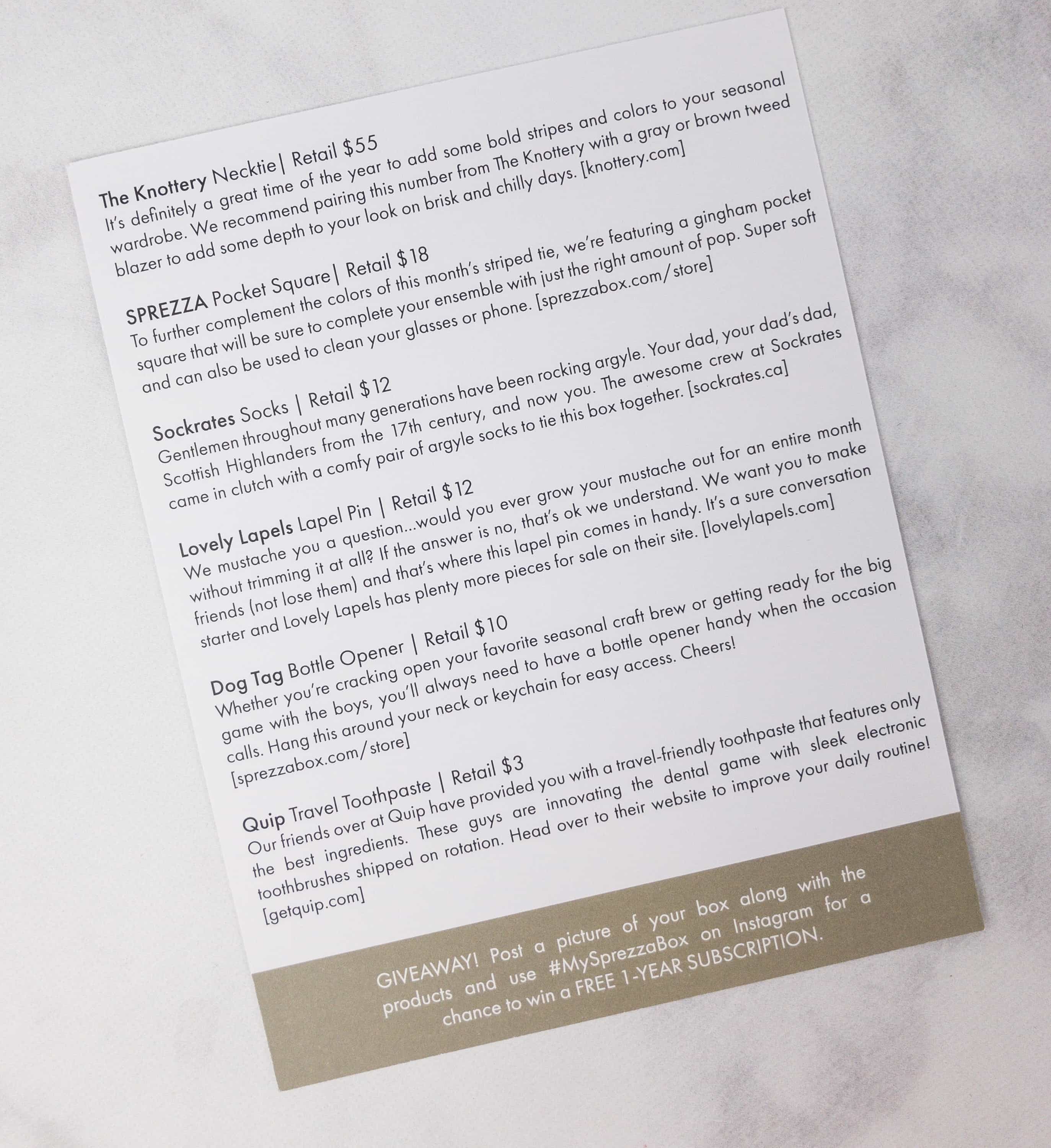 DEAL: Use coupon code HELLO20 to save 20% on your first box!
FYI – you can also get two boxes for $20 with BONUSBOX20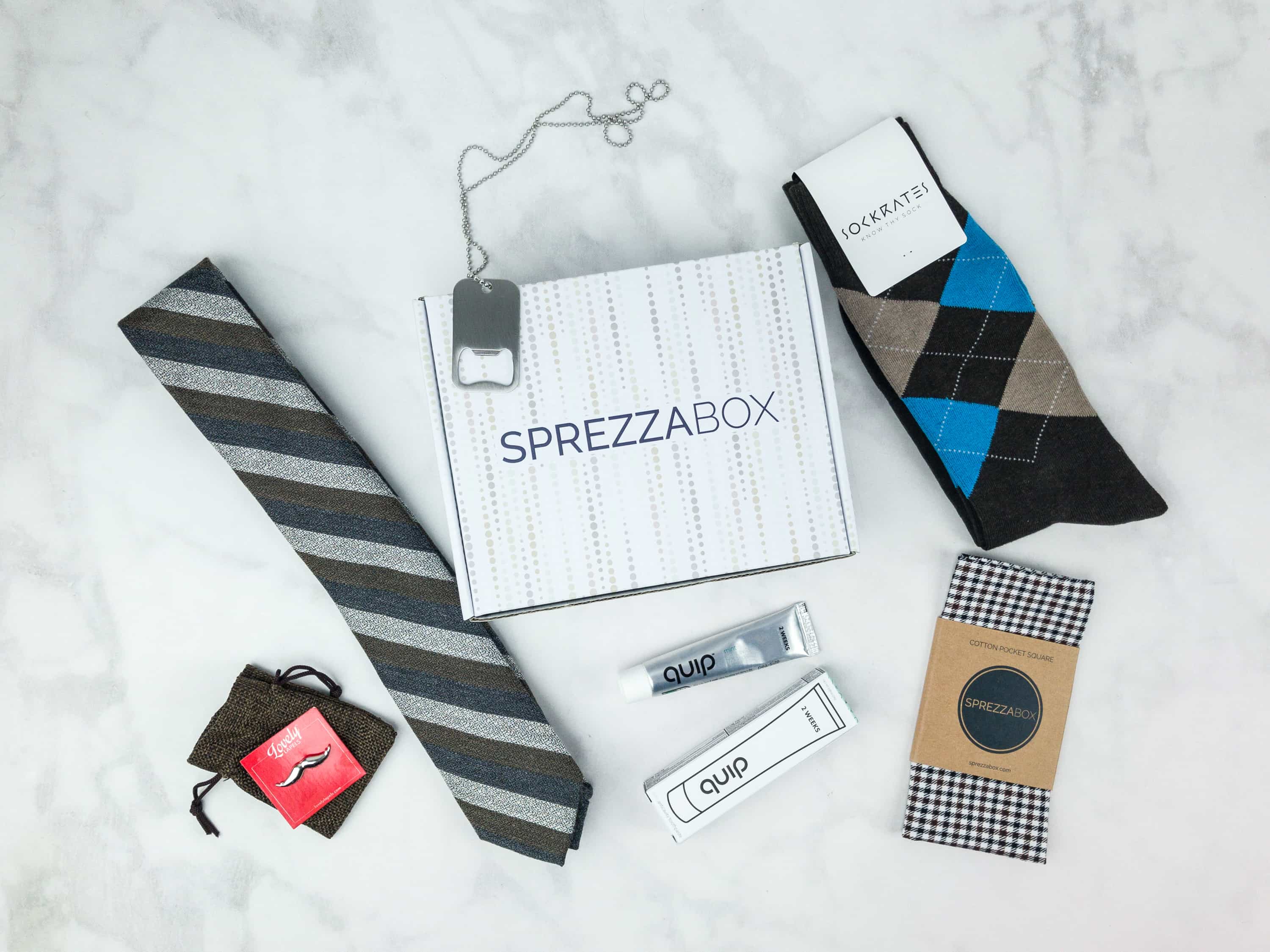 Everything in my box!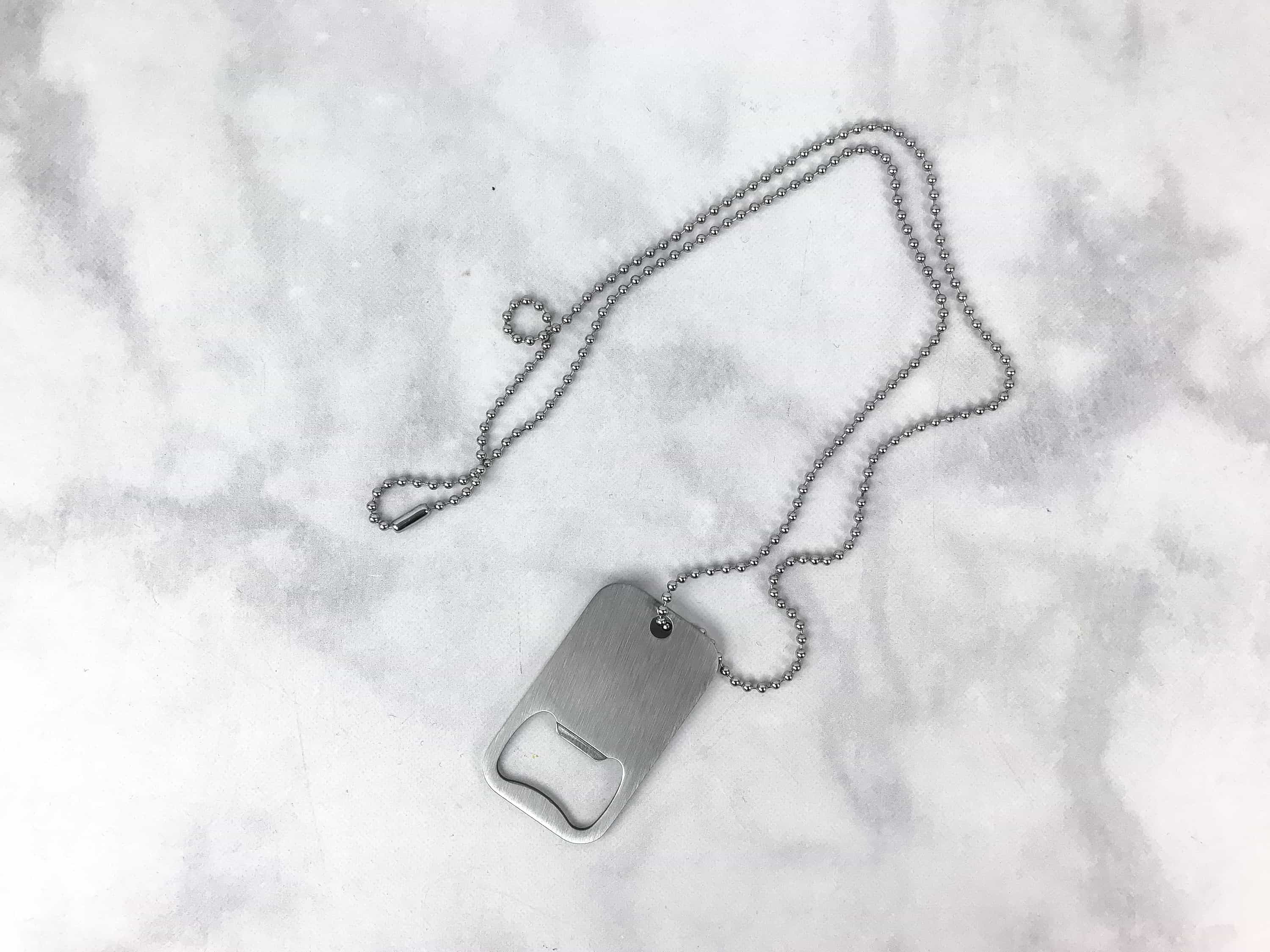 Dog Tag Bottle Opener. This dog tag-slash-bottle opener is not just handy, it's really stylish too. It dangles innocuously when not in use, but it's ready at a moment's notice — the cord also lets you keep it on you when you might not have available pockets, or when you don't want to drag around your keychain (the most popular spot for this type of accessory).
Lovely Lapels Lapel Pin ($12). A classic yet fun lapel pin. It comes with a pouch for safekeeping.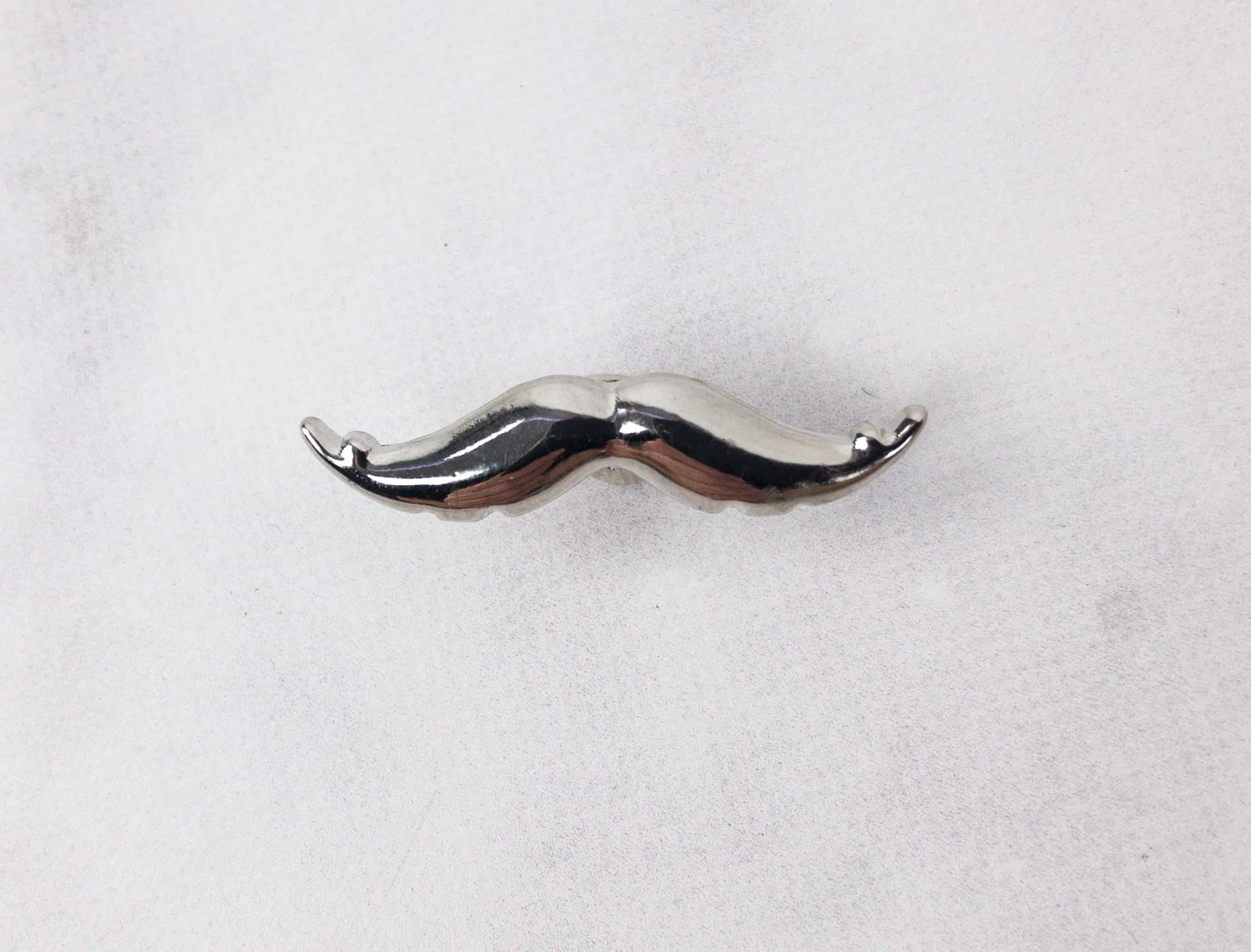 This moustache design really looks cool. It also reminds me of No Shave November! They added a surprising amount of detail to this 'stache.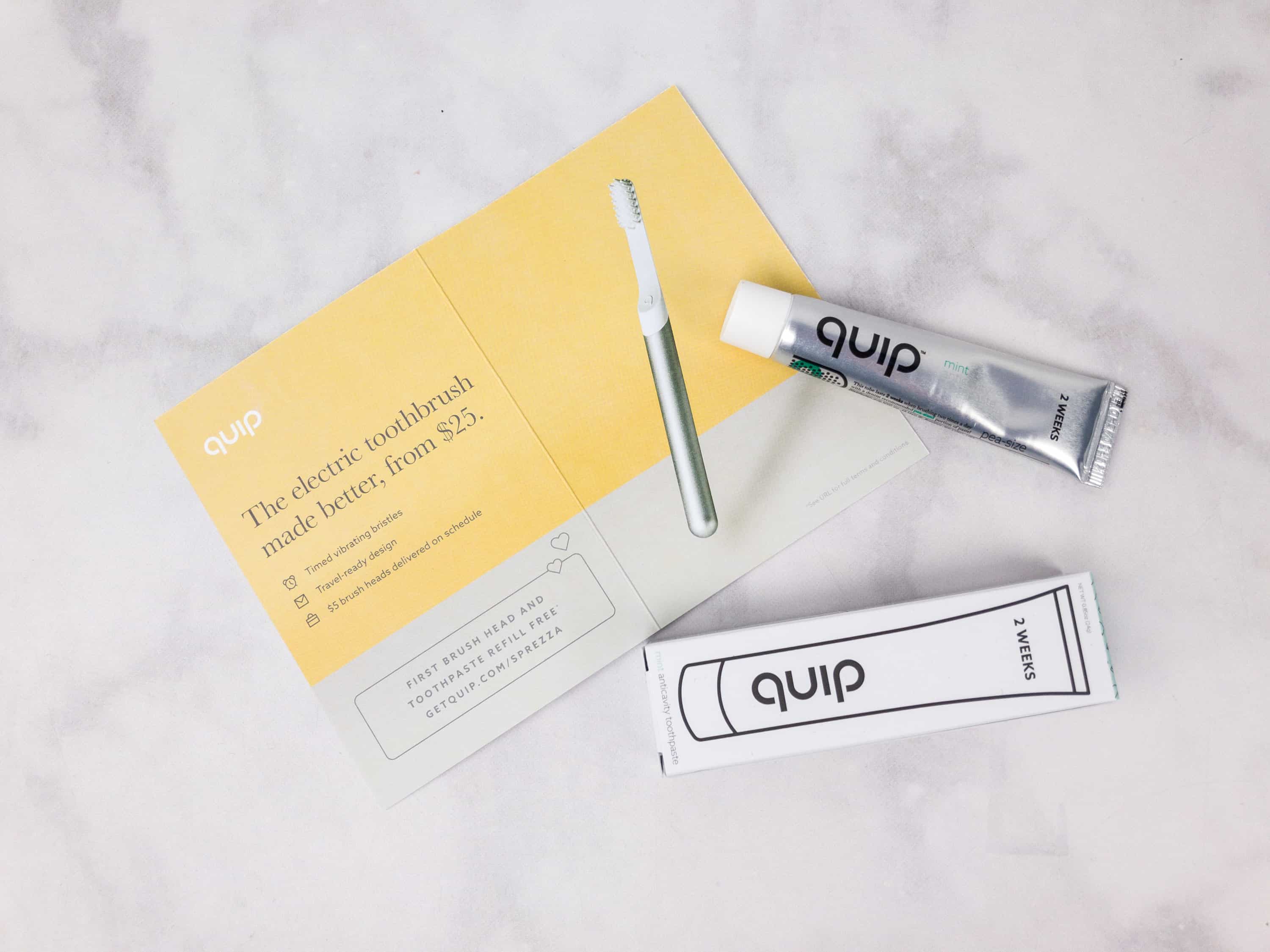 Quip Travel Toothpaste ($3). Glad to see this travel sized toothpaste in the box. It contains fluoride and one tube can last up to two weeks. I received a quip kit from another subscription a while back, and this will keep me in toothpaste for a while.
Sprezza Pocket Square ($18). Having this tucked neatly into your breast pocket is the perfect finishing touch for any sport coat or a suit jacket. I like the brown/black color combo — this will go with anything!
The back of the card suggests three easy ways to wear it.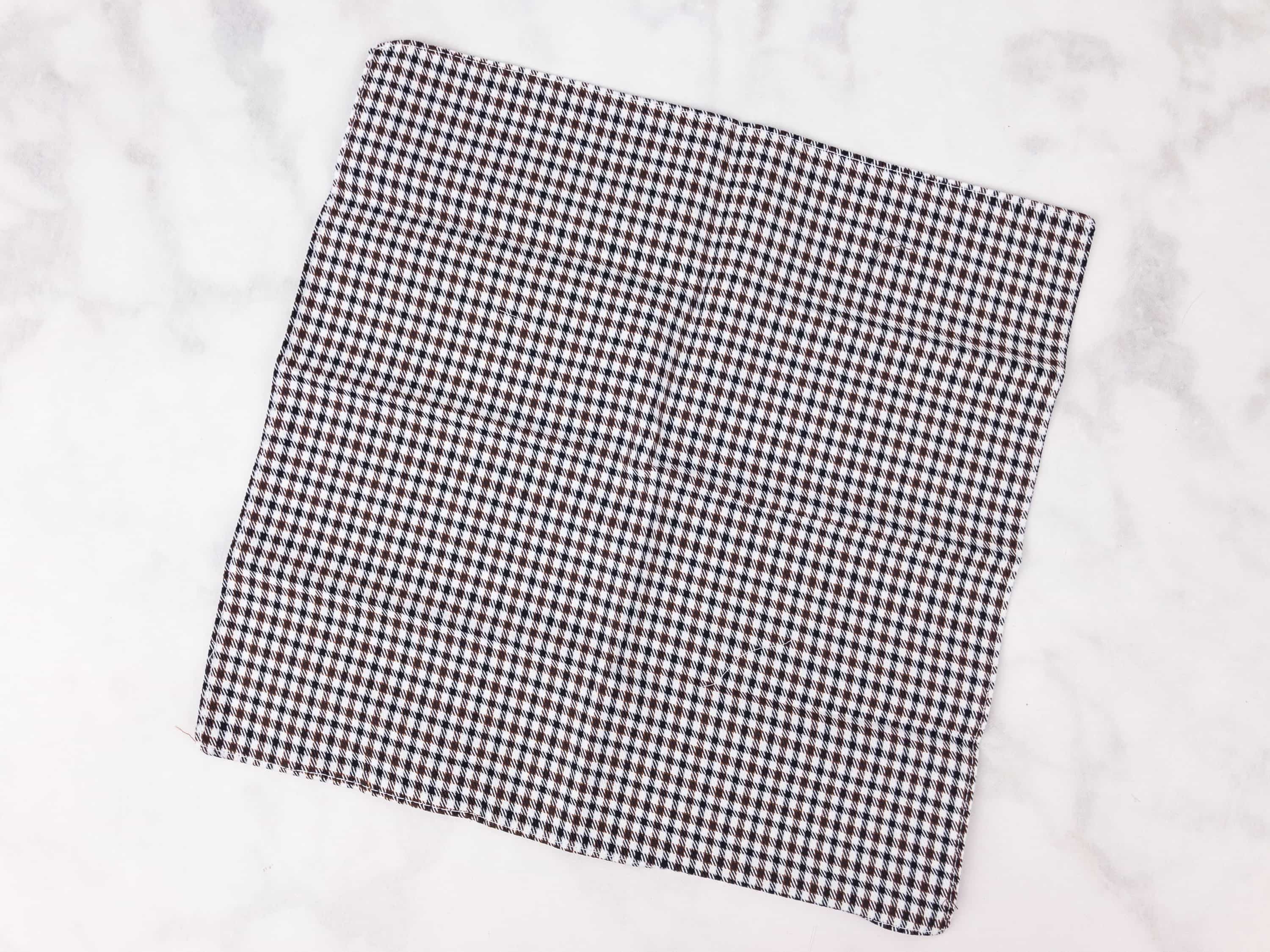 This one is super soft. I also like its simple but elegant look.
The Knottery Necktie ($55). With bold stripes and soothing colors, this tie goes well with the pocket square!
It's from Italy and made with 100% silk.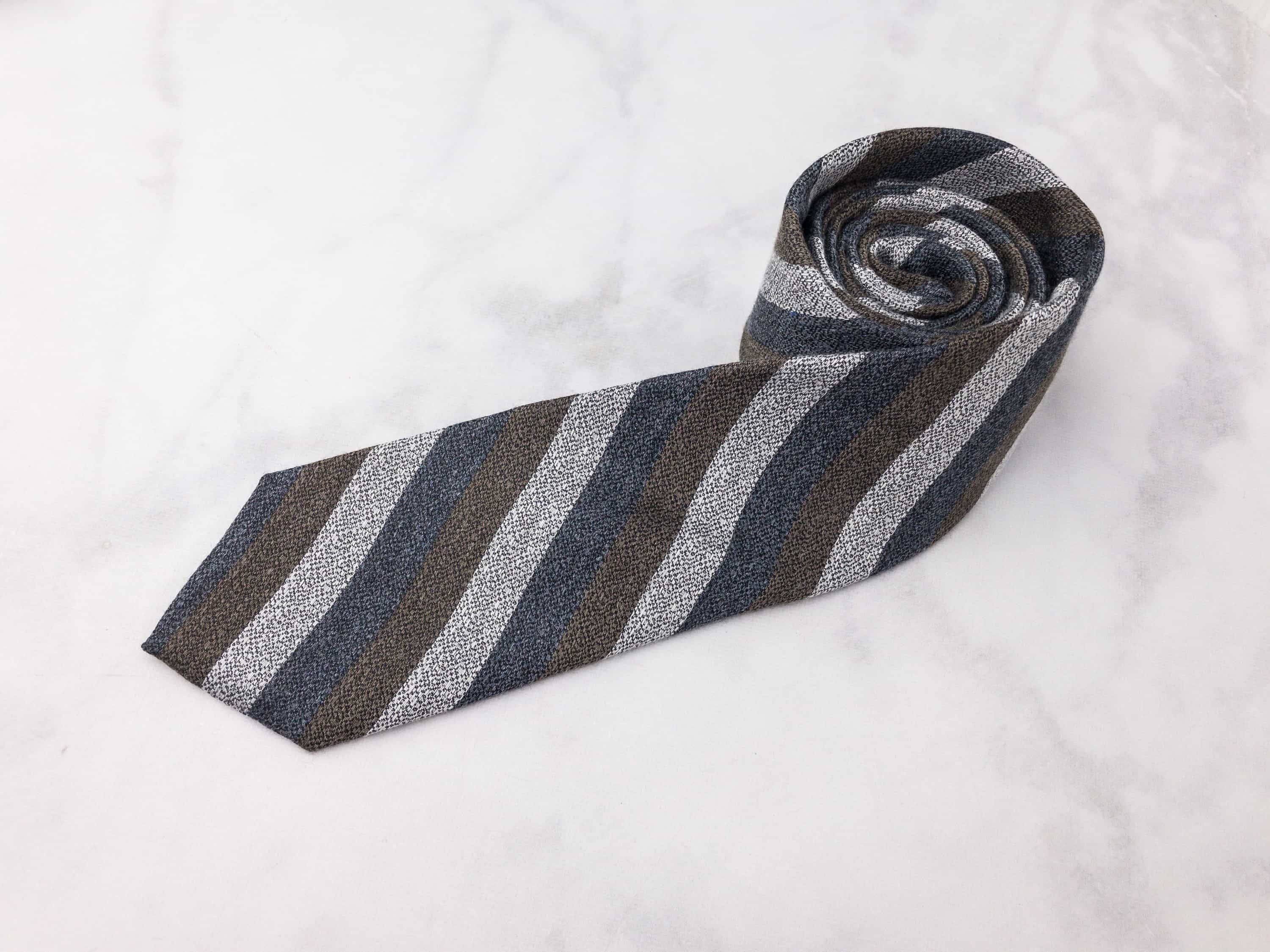 It can be paired with a gray or brown tweed blazer to add some depth on your look on a chilly day.
Sockrates Socks ($12). One constant in Sprezza is a pair of smart socks.
These are soft and comfy, and will also look great together with the other accessories included in this box.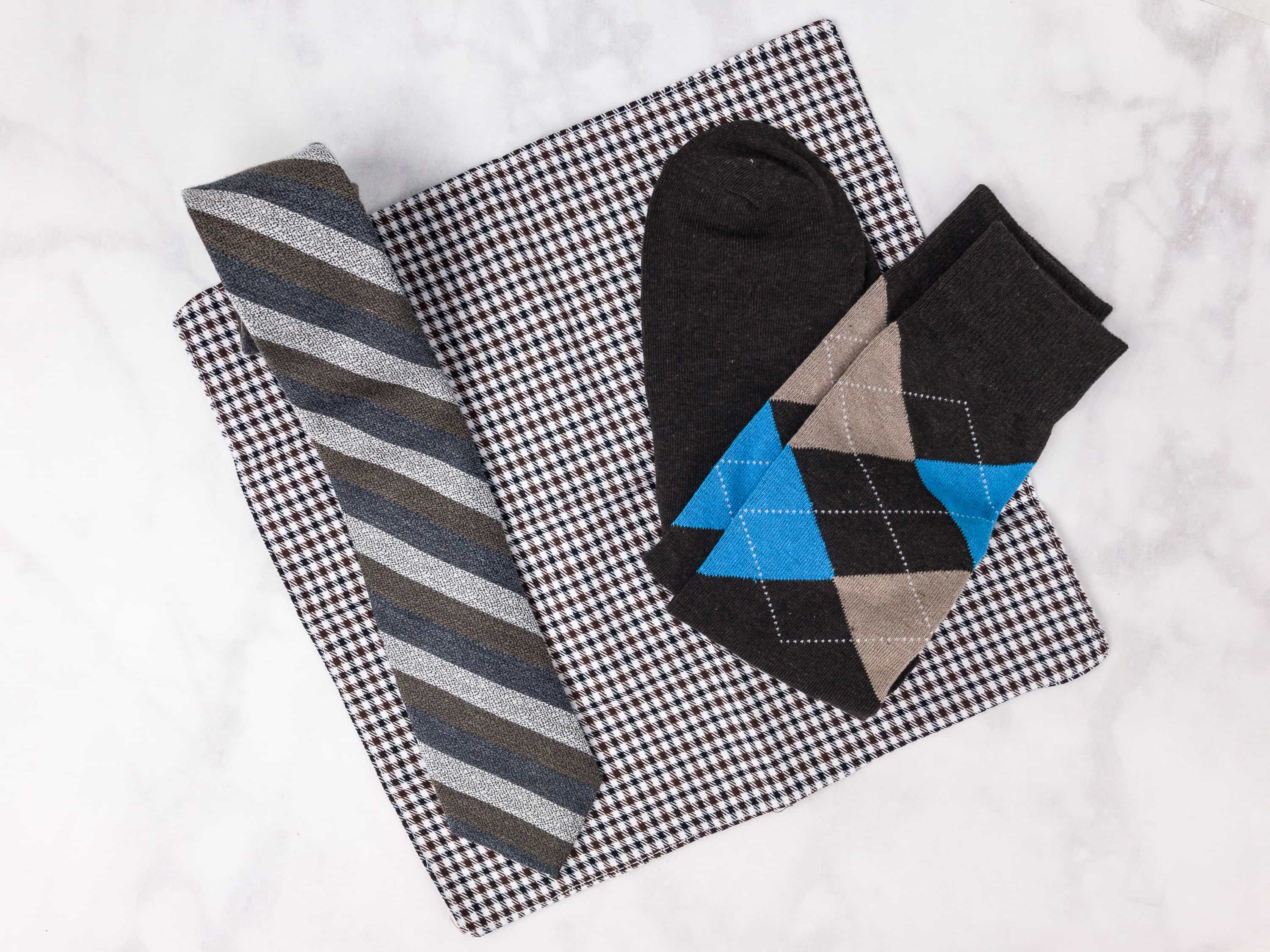 See, everything looks perfectly coordinated! The colors go well together without being "matchy." I like that every box seems to have a complete upgrade kit for your wardrobe, with a fresh, coordinated look — but the pieces can be worn apart from each other, too.
SprezzaBox is great for guys that dress up regularly, whether in full suit, sports coat, vest, or just a button down. Aside from the well-coordinated accessories, I also appreciate that they send other practical items like this month's bottle opener and travel-sized toothpaste.
Were you happy with this month's items? Let us know in the comments!