Mommy Mailbox is a women's lifestyle subscription. Each box promises 4-6 items for $33.95. But, the retail value will be 2 to 3 times the price of the box! Cha-ching. And, shipping is free within the U.S.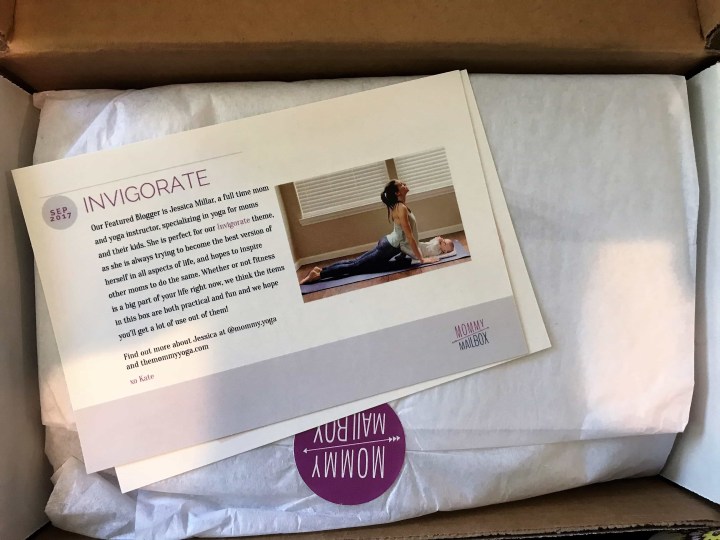 Our box had 5 full-size goodies in it.
DEAL: Take $5 off the first box with a month-to-month subscription Use coupon code HELLO5.
Each monthly Mommy Mailbox edition has been curated by a different guest blogger. This month's blogger is Jessica Millar. Her blog, The Mommy Yoga, is all about her life as a yoga instructor who specializes in yoga for moms and their kids. She picked the items for this month's Invigorate themed box.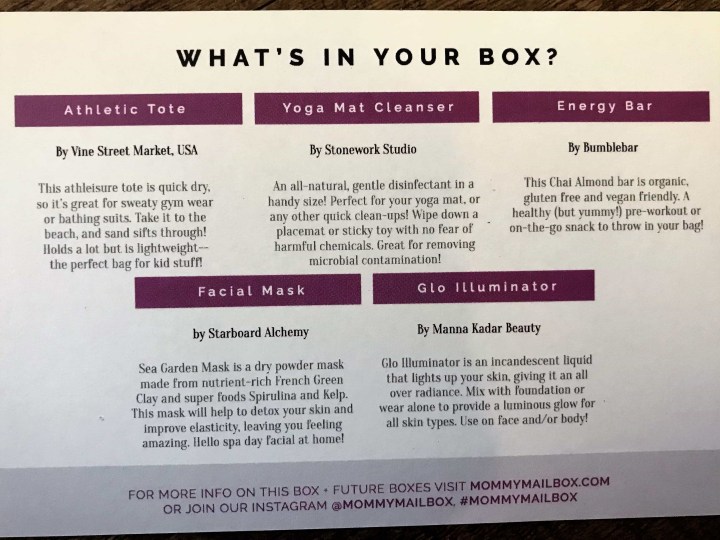 The information card gives bite-sized details on each item in the box!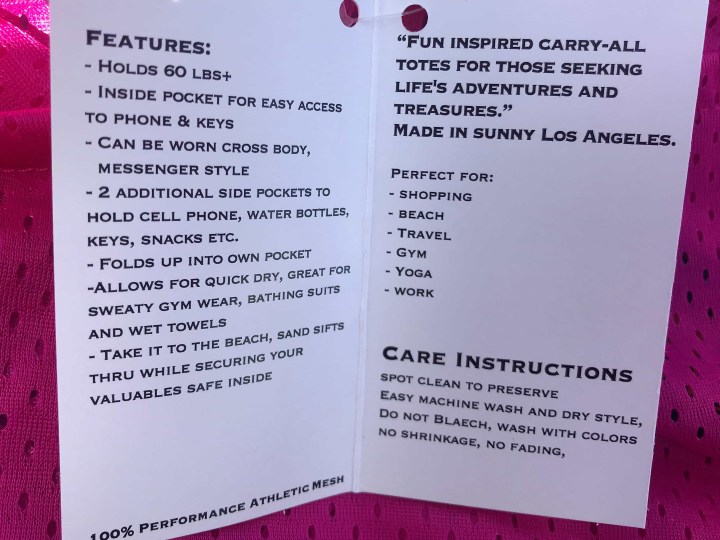 Athletic Tote by Vine Street Market, USA ($29.99) – "This athleisure tote is quick to dry, so it's great for sweaty gym wear or bathing suits. Take it to the beach, and sand sifts through! Holds a lot, but is lightweight – the perfect bag for kid stuff!"
My daughter has gym shorts made of this exact same material. And, the bag is perfect for the beach!!! The holes and the thin material combine for the perfect swimsuit drying storm.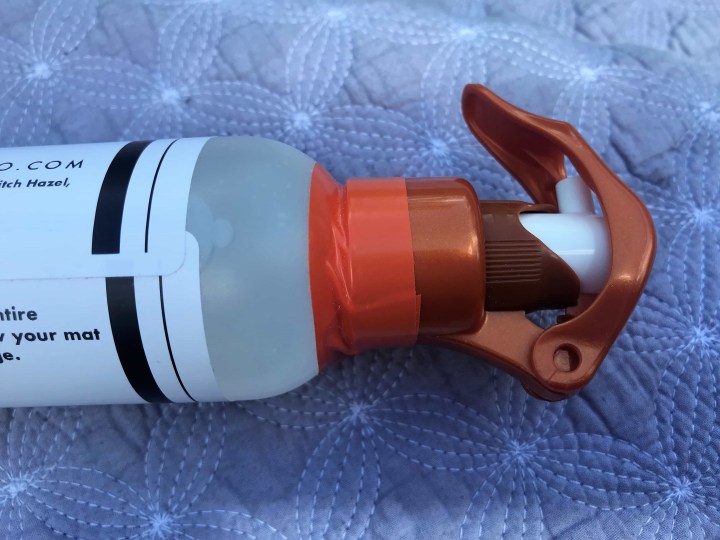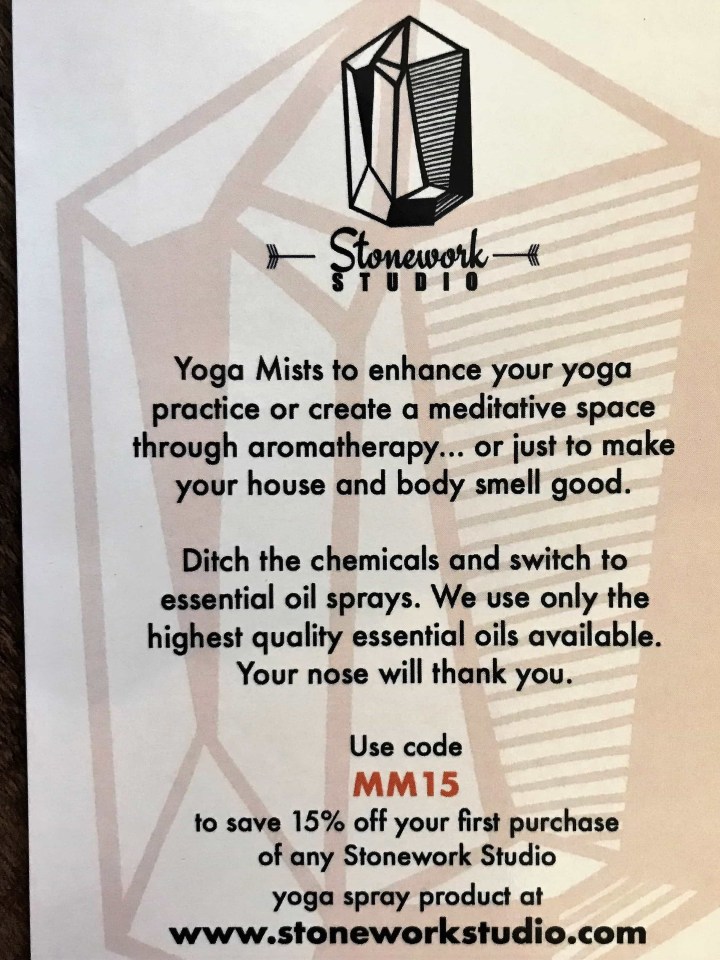 Yoga Mat Cleaner by Stonework Studio $14.95 – "An all-natural, gentle disinfectant in a handy size! Perfect for your yoga mat, or any other quick clean-ups!  Wipe down a placemat of sticky toy with no fear of harmful chemicals. Great for removing microbial contamination!"
Call me weird, but I tried this out as mattress refreshing spray. It worked wonderfully. I like to pull my sheets of about once a week to wash, spray the mattress down with a refreshing spray, let it dry all day and then put clean sheets on that night. The mattress smelled fresh and clean.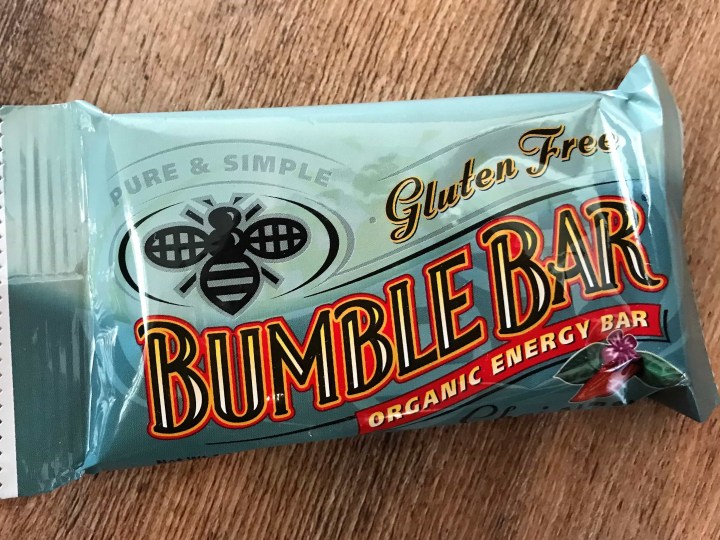 Energy Bar by Bumblebar ($18.99 for 12 pack) – "This Chai Almond bar is organic, gluten free and vegan friendly.  A healthy (buy yummy!) pre-workout or on-the-go snack to throw in your bag!"
This was slightly sweet, but not overly and had a nice soft, chewy consistency.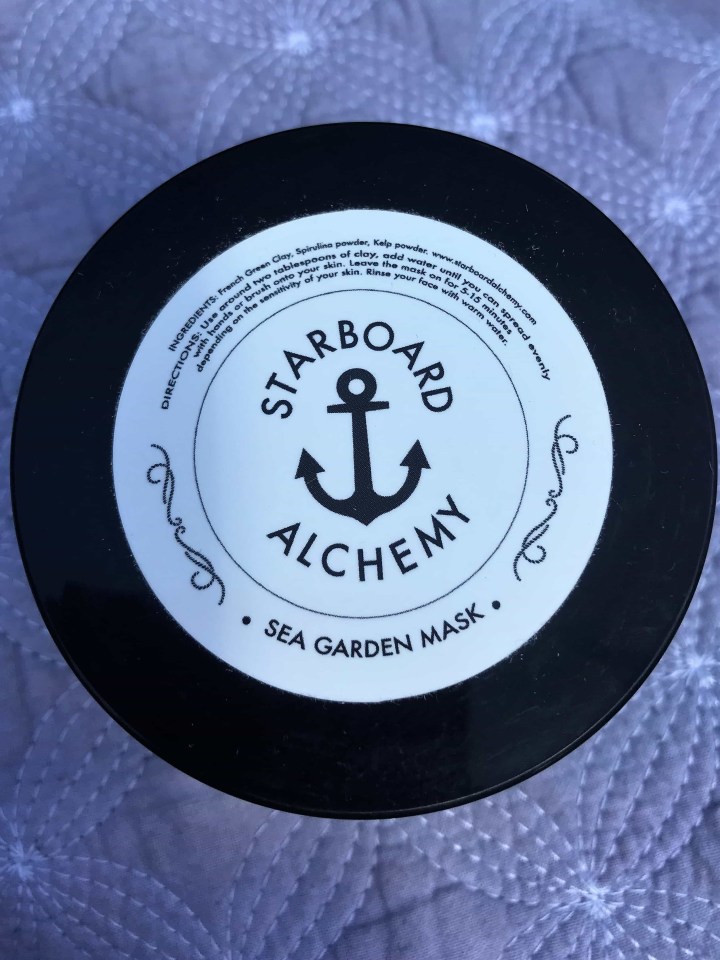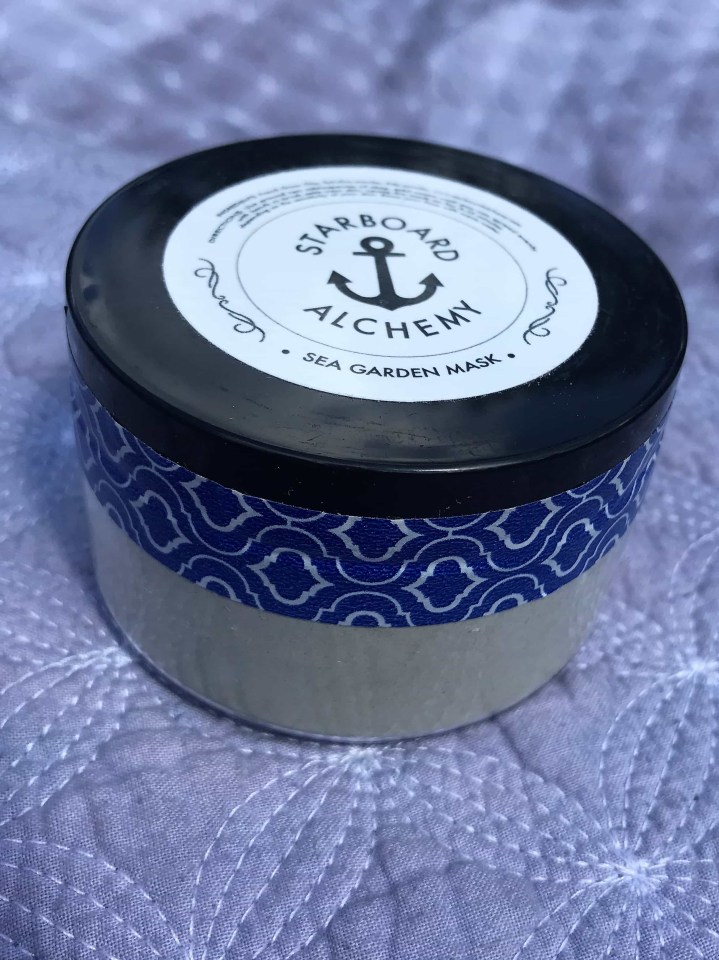 Facial Mask by Starboard Alchemy ($22) – "Sea Garden Mask is a dry powder mask made from nutrient-rich French Green Clay and super food Spirulina and Kelp. This mask will help to detox your skin and improve elasticity, leaving you feeling amazing. Hello spa day facial at home!"
If you were wondering, it doesn't smell like sea weed, just a clean earthy smell. I haven't used it yet, but I love the little scoop that came with it. It's the cutest thing!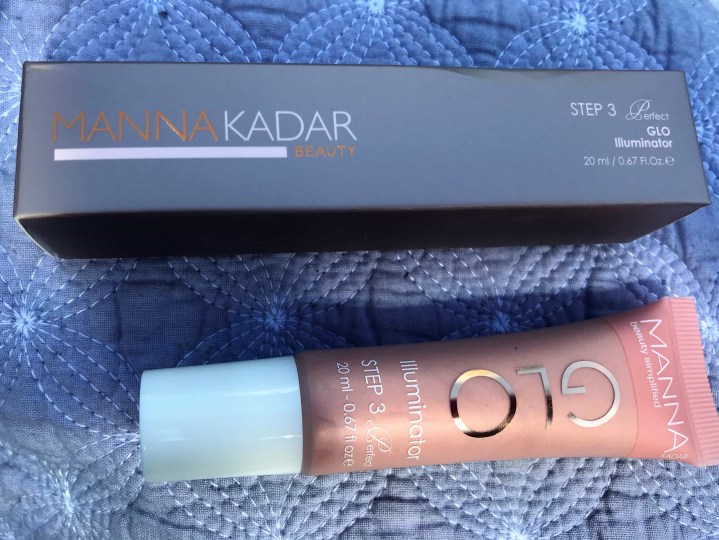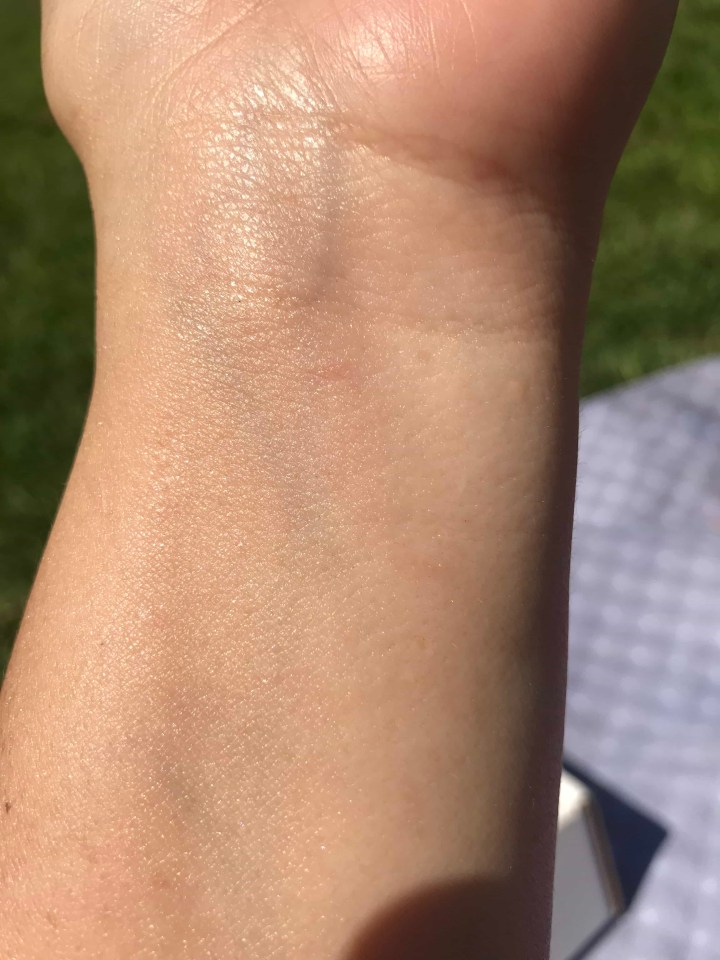 Glo Illuminator by Manna Kadar Beauty ($29) – "Glo Illuminator is an incandescent liquid that lights up your skin, giving it an all over radiance. Mix with foundation or wear alone to provide a luminous glow for all skin types.  Use on face and/or body!"
I love this stuff. It adds a gentle sparkle and smoothness, without the heaviness of foundation.
Mommy Mailbox is neat because the curation by different people every month leads to a more diverse item selection than most boxes can offer.  I particularly liked the yoga mat cleanser and the Glo Illuminator in this month's box.
What do you think of Mommy Mailbox for this month?!