Sensory TheraPLAY Box is a monthly subscription that sends sensory toys for 4 to 9-year-old children to your home. Each box is curated by a pediatric occupational therapist. While the box is ideally suited for autistic children, those with sensory processing disorders, and those who suffer from ADHD, anxiety and temper tantrums, it's also just a really fun toy box for anyone interested in playing and exploring. Boxes cost $39.95 each. Discounts are available for longer prepaid subscriptions.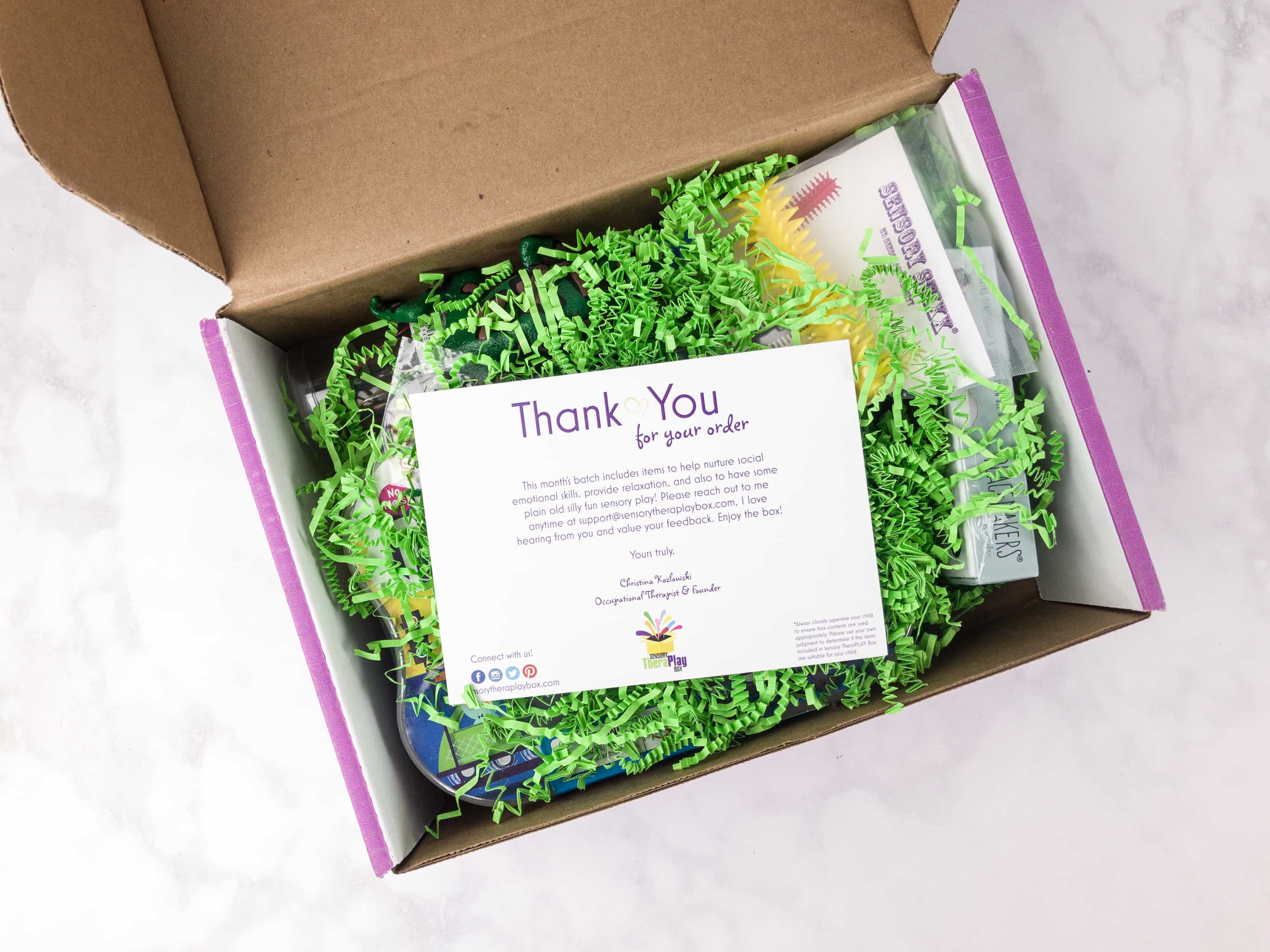 Every month you will receive a random surprise assortment of sensory toys and items for your child.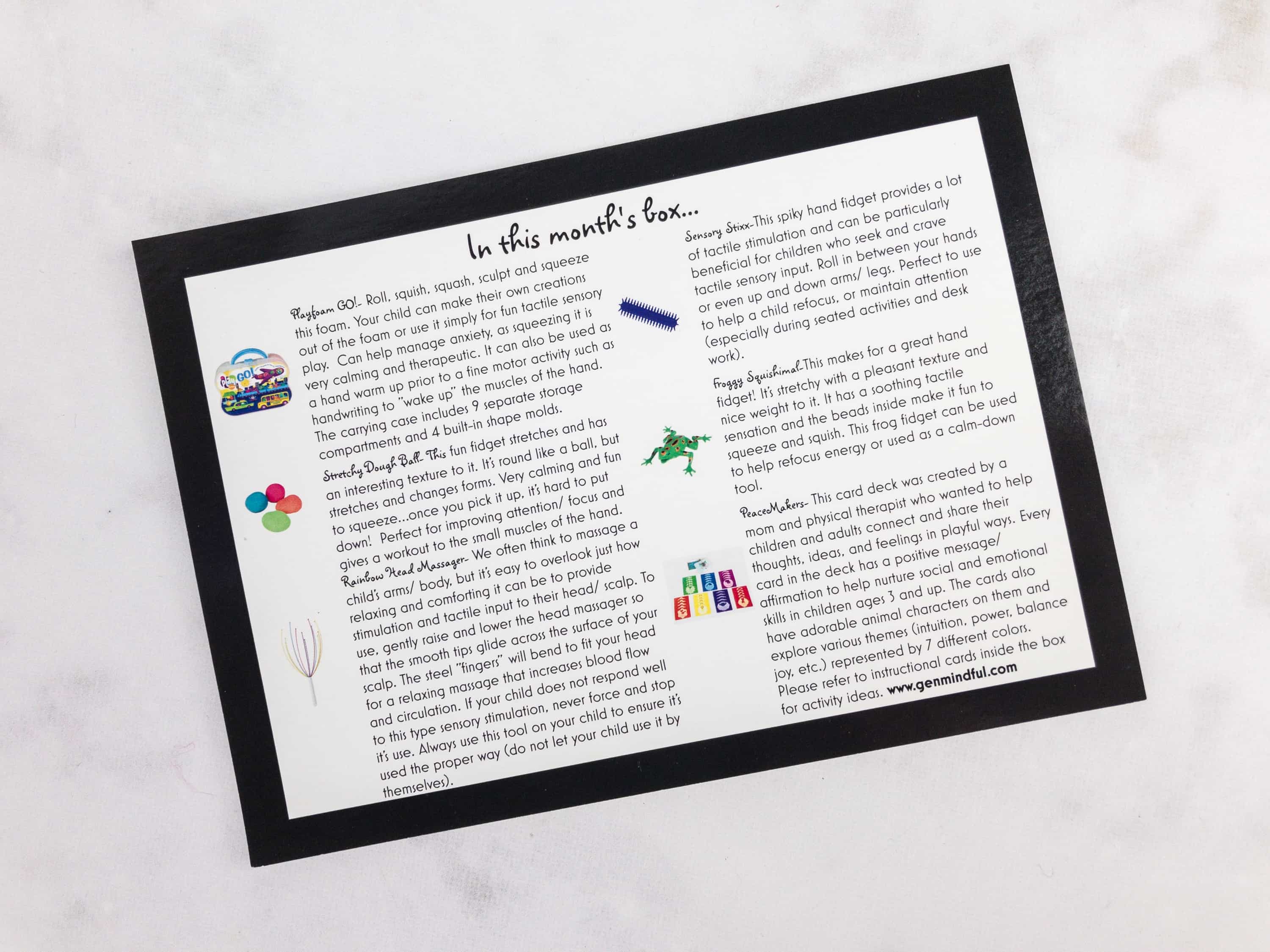 A card is included with a detailed explanation of each item and its common therapeutic use. Examples of items include putty, textured tactile toys/ fidgets, craft activities, light up toys, drawing utensils, etc.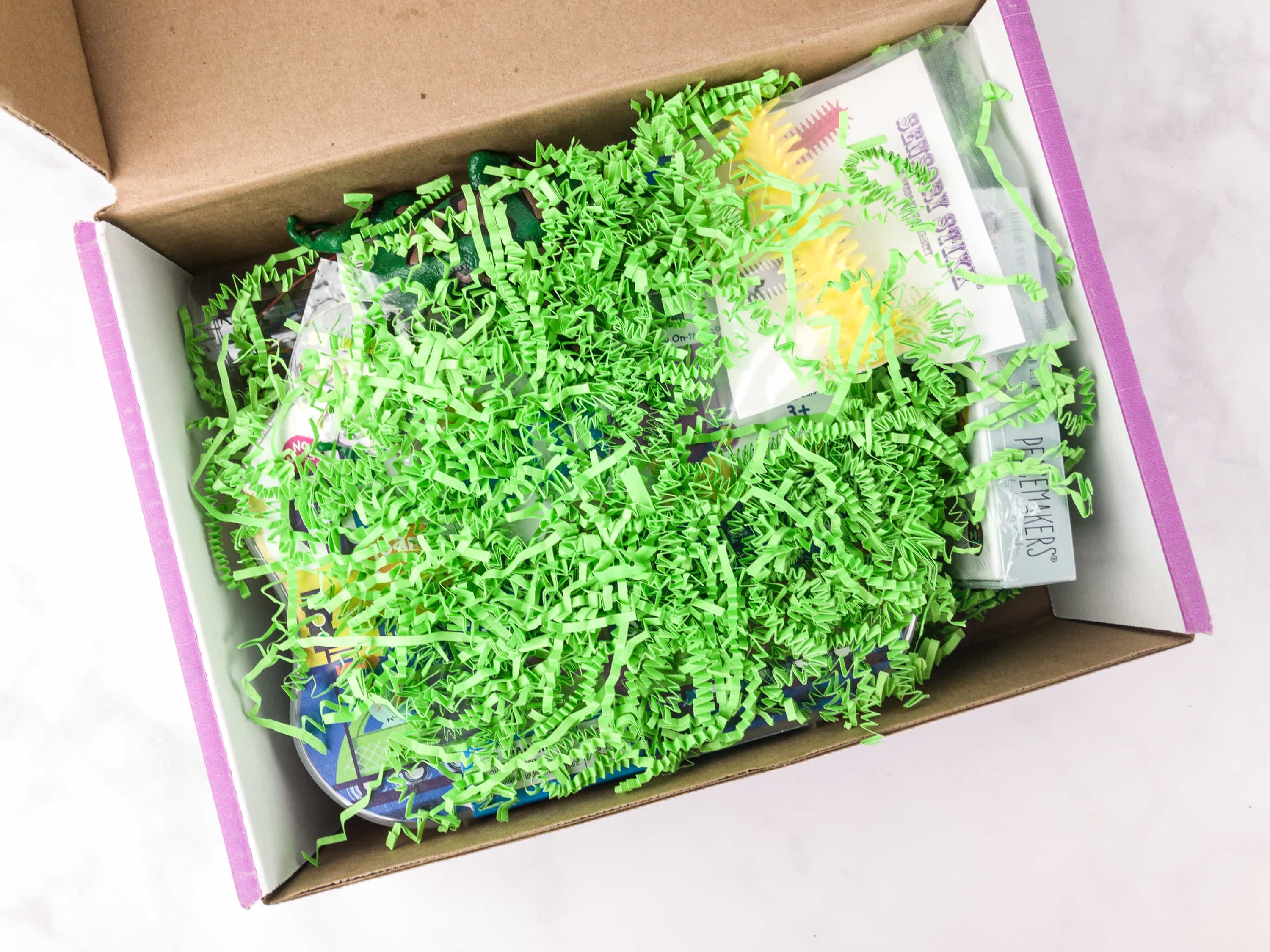 This wonderful sensory box is intended for children on the autism spectrum and/or children with sensory processing issues, but it has anything but a clinical feel — it is packed with bright paper squiggles and is fun to dig into.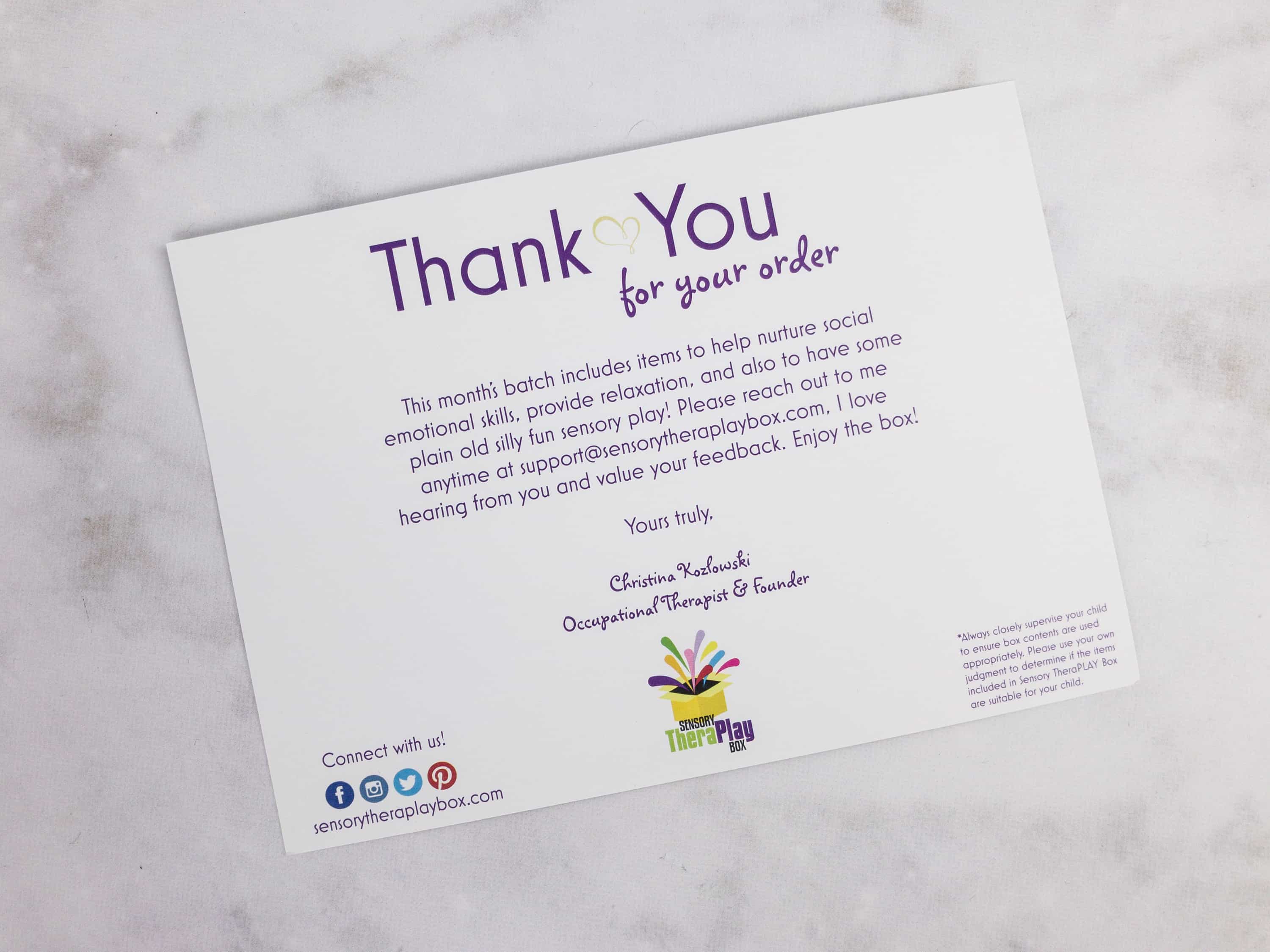 Kiddos with emotional disturbances (e.g., hyperactivity, impulsivity, excessive anxiety, temper tantrums, poor coping skills) can also benefit from the items in this box.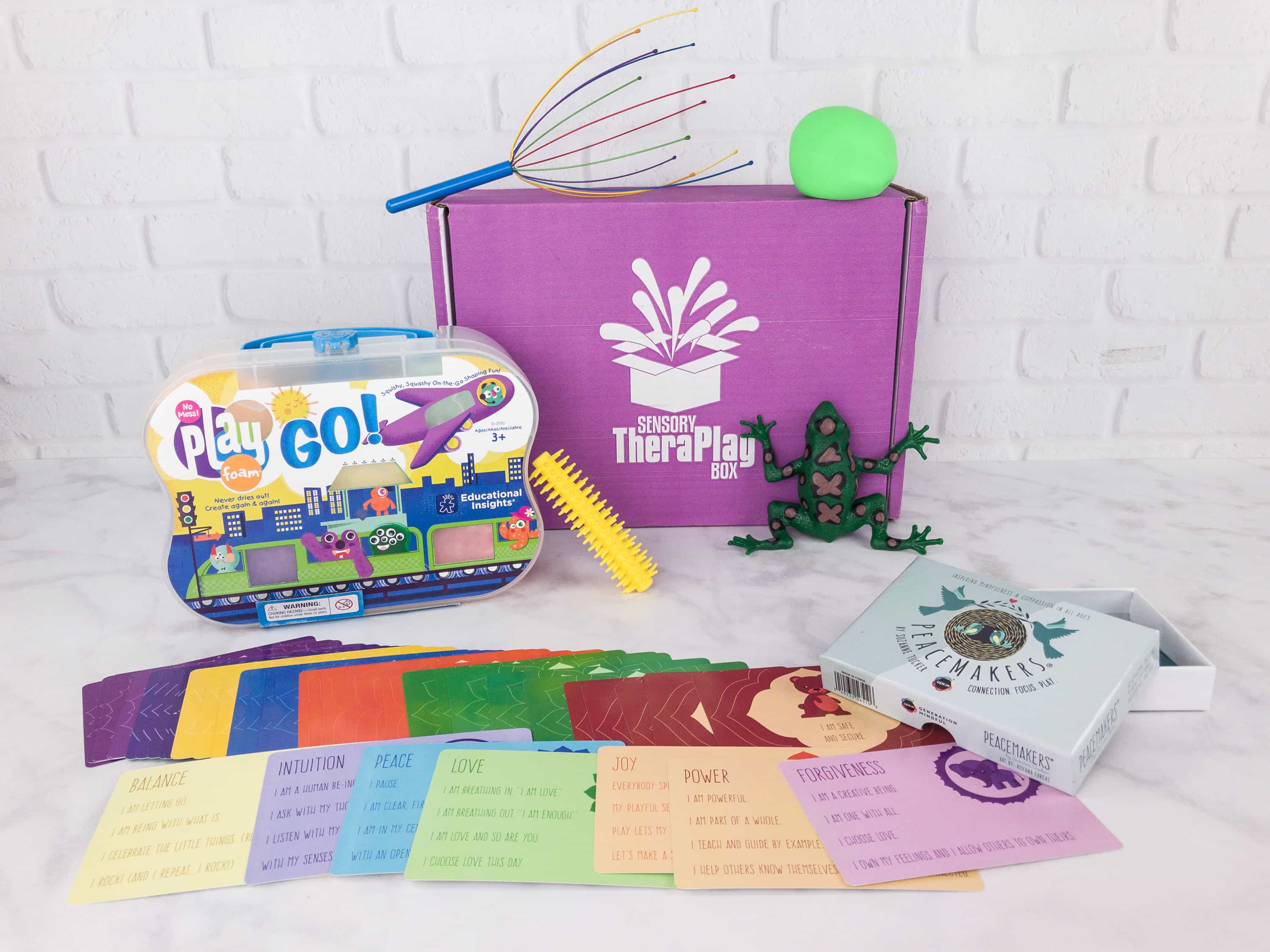 Our first look at this month's TheraPlay box! November is a fun month for some silly goodies, and this box provided that for sure!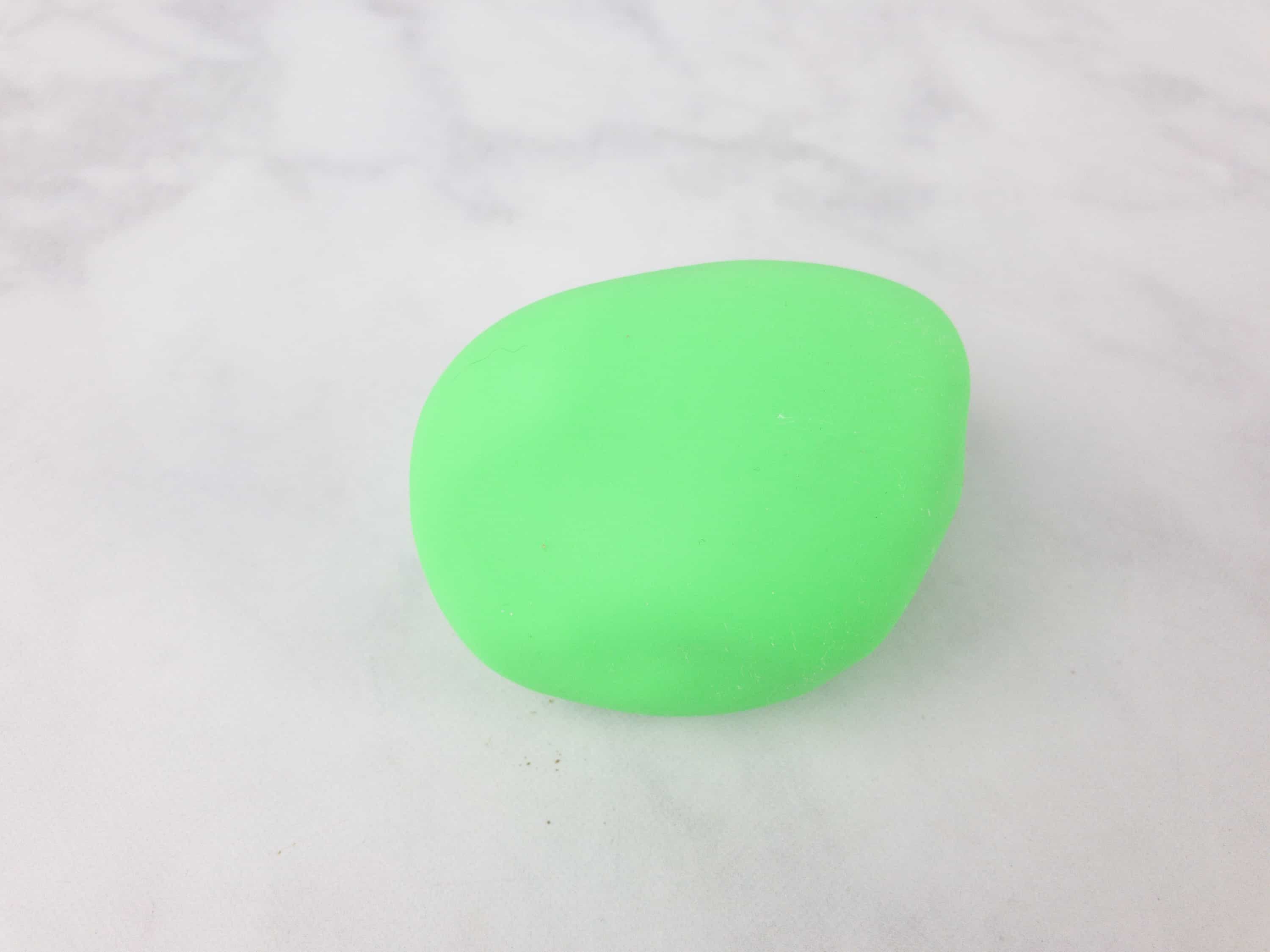 Stretchy Dough Ball: Though curated with a clinical application in mind, the toys are all genuinely fun and can be enjoyed for the simple pleasure they provide. Ball has a stretchy exterior, but the inside is a firm wad of sculpting dough. When squeezed, it exhibits a quality that is both moldable and elastic. It's great for maintaining focus, and it provides good exercise for the small muscles of the hand.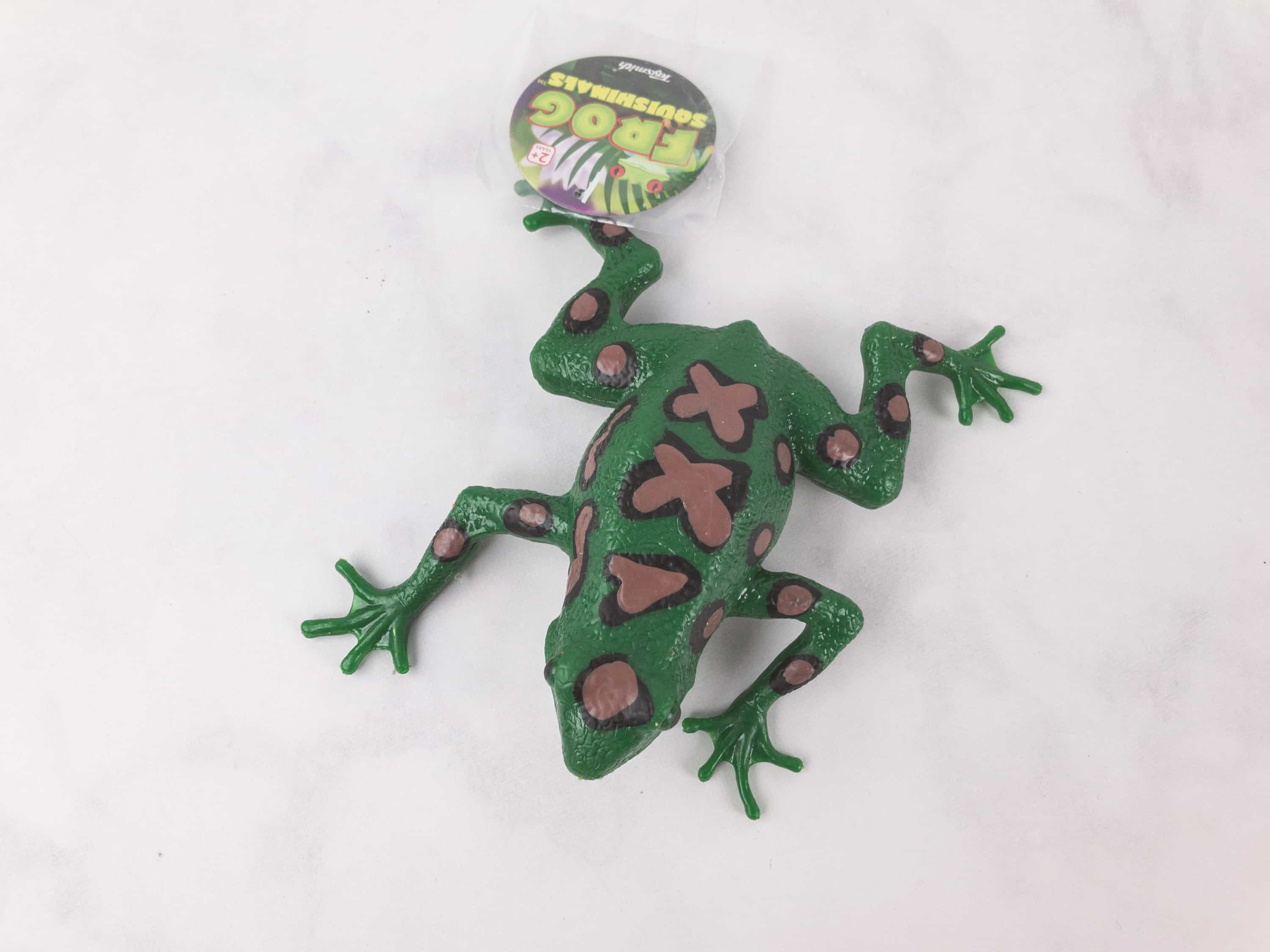 Froggy Squishymal: This frog looks awesome! His skin is sticky to the touch (but non-messy), and his body is rubbery. His belly has large beads that add an extra bit of sensory input — they also make a bit of a croaking sound when they rub together.
Along with the tactile characteristics, this toy is amenable to the classic, Twainish delight of smuggling a frog in the chest pocket of your overalls.
Sensory Stixx ($4.33): This is the most portable and inconspicuous of the devices. It is helpful for both focusing and managing anxiety, and can be secreted in the palm of the hand or pocket.
This is a wonderful "in case of emergency, break glass" toy to have in a purse or child's backpack. It can be used to assist a child in maintaining a calm demeanor without drawing any extra anxiety-inducing attention.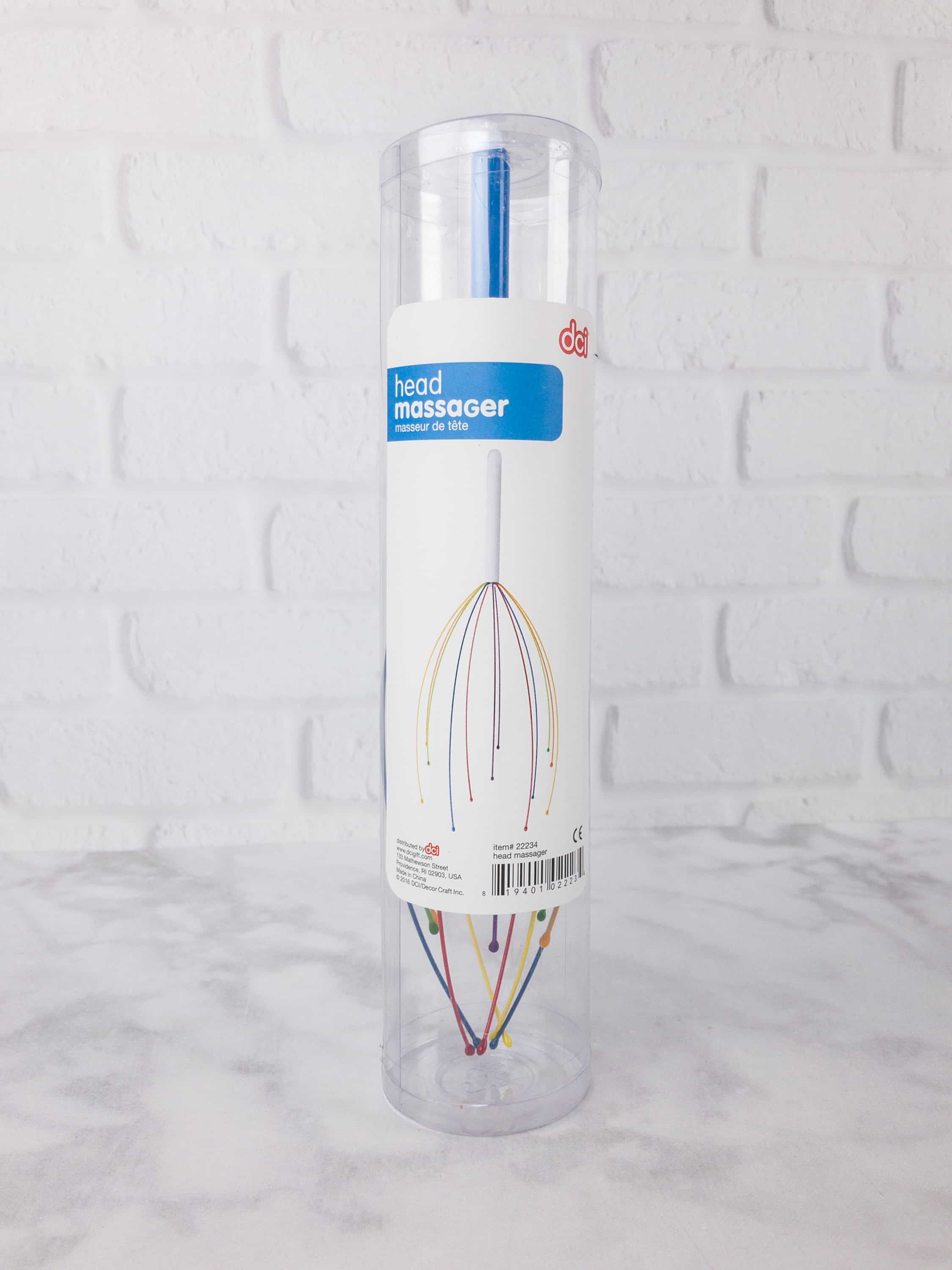 Rainbow Head Massager ($10.92): This is our favorite item in the box, and we are debating whether to keep it to ourselves without letting the kids even know about it. It provides the stimulation and relaxation of a head rub with minimal effort.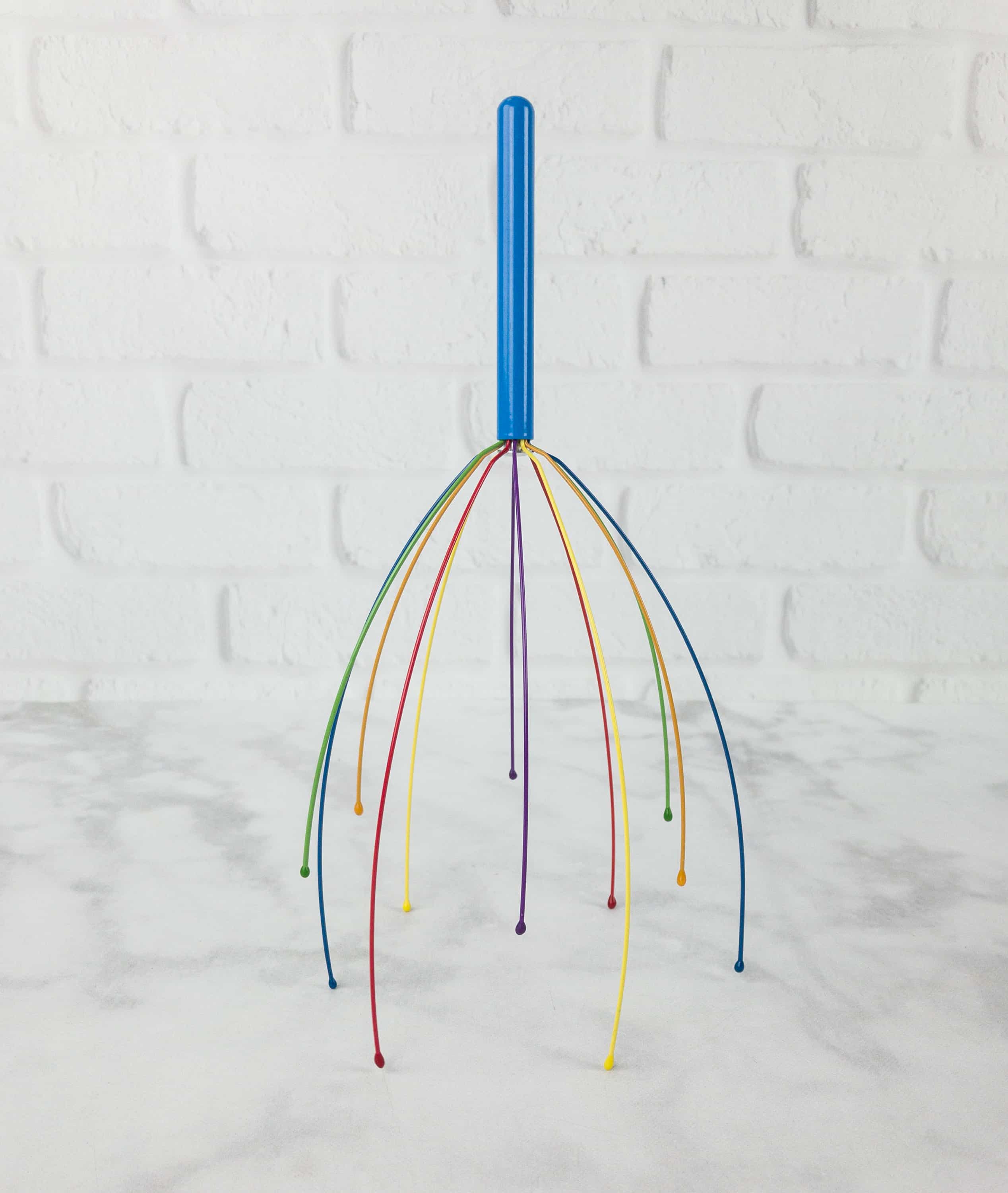 You simple slide it down over your crown, holding it by the handle, and the tendrils stimulate points all around your head. It is amazingly effective, and I got little tingles in my scalp immediately. It is very relaxing and can increase blood flow to your head, as well.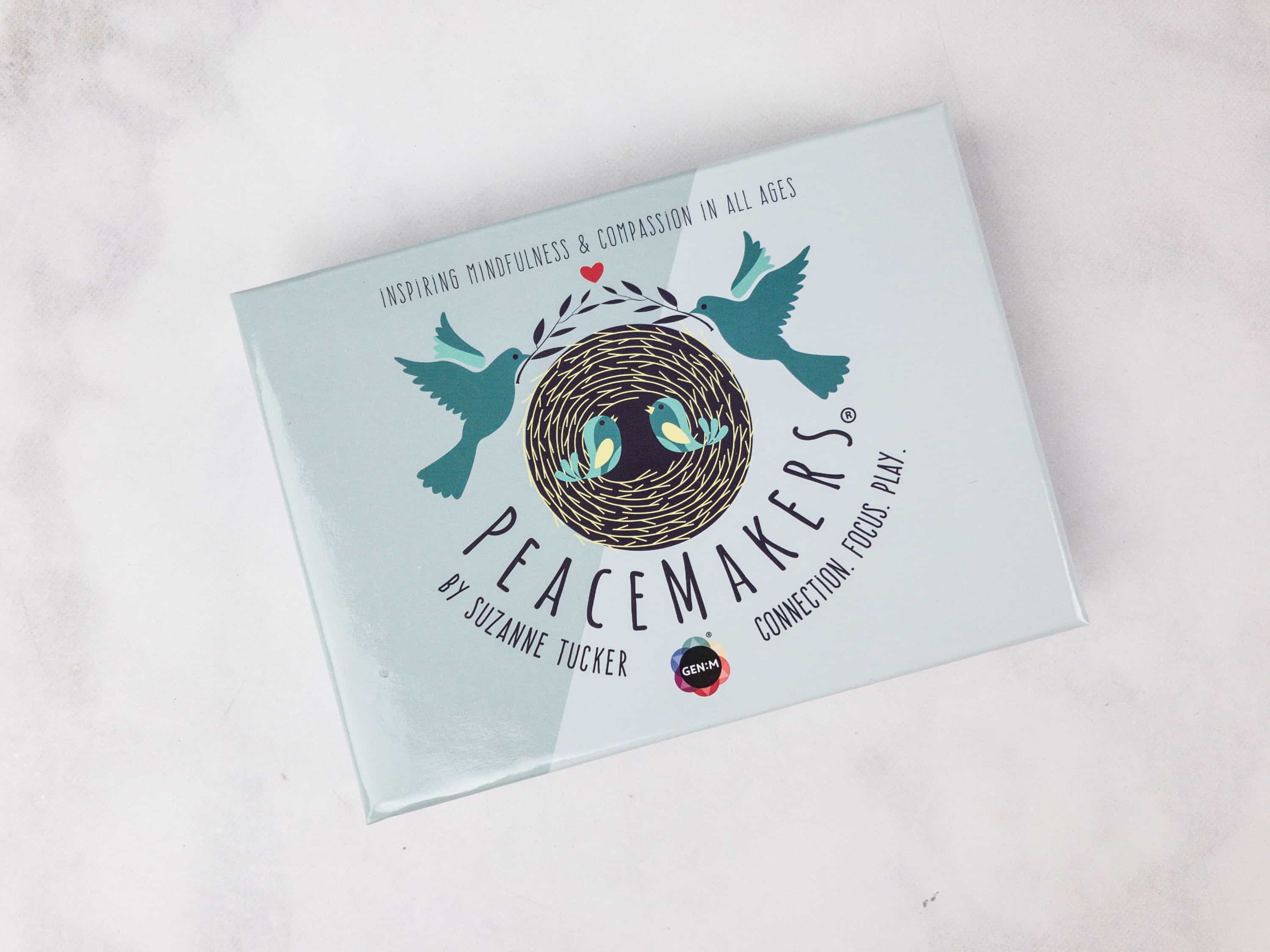 Generation Mindful Peacemakers:  These cards were designed by a mom and therapist as a way to help both children and adults increase their emotional communication.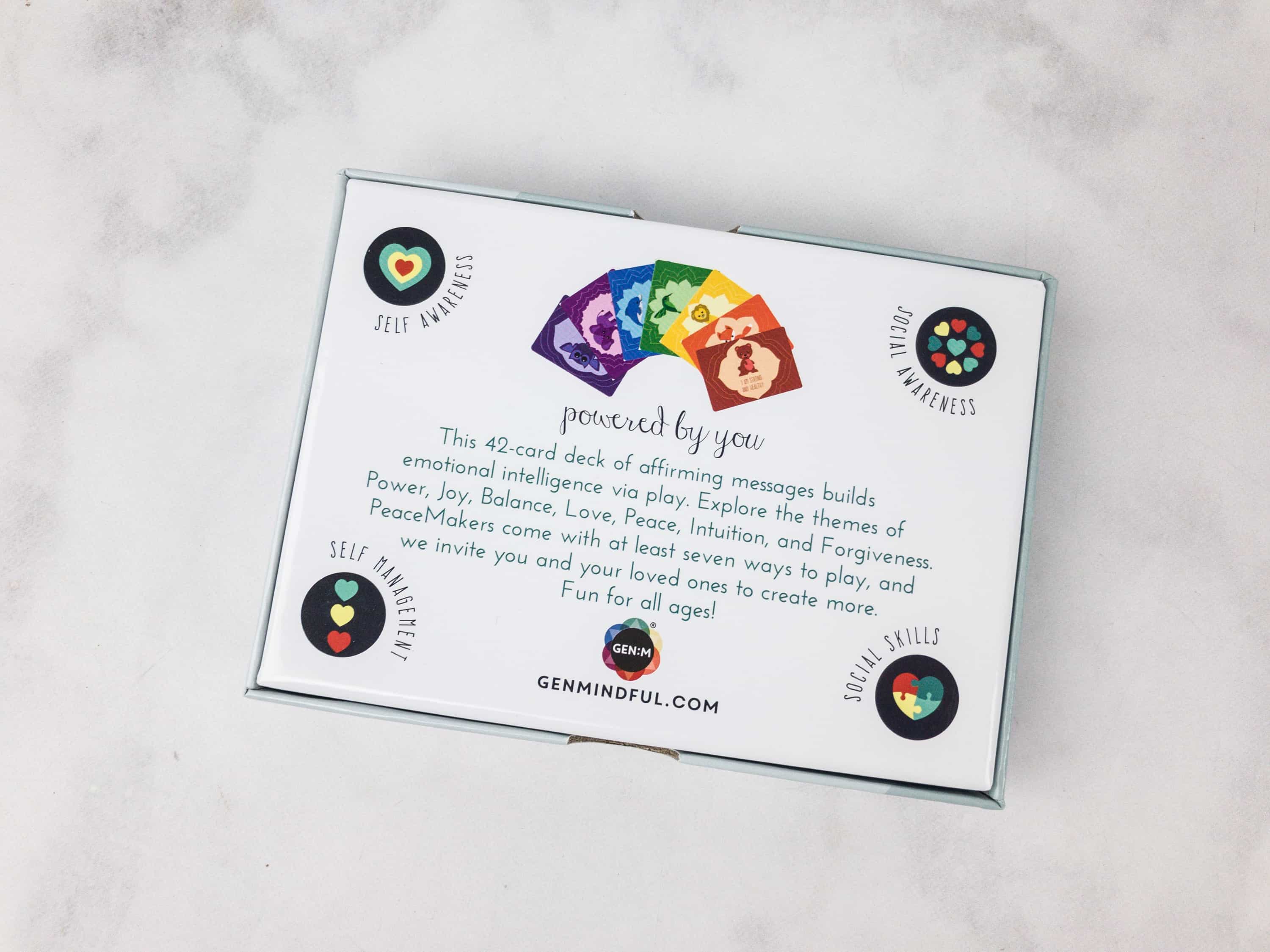 The deck is positive and affirming, and it is organized around seven themes representing different intelligences or emotional archetypes.
The set includes two different decks. The larger deck conveys simple, reassuring messages tailored to kids.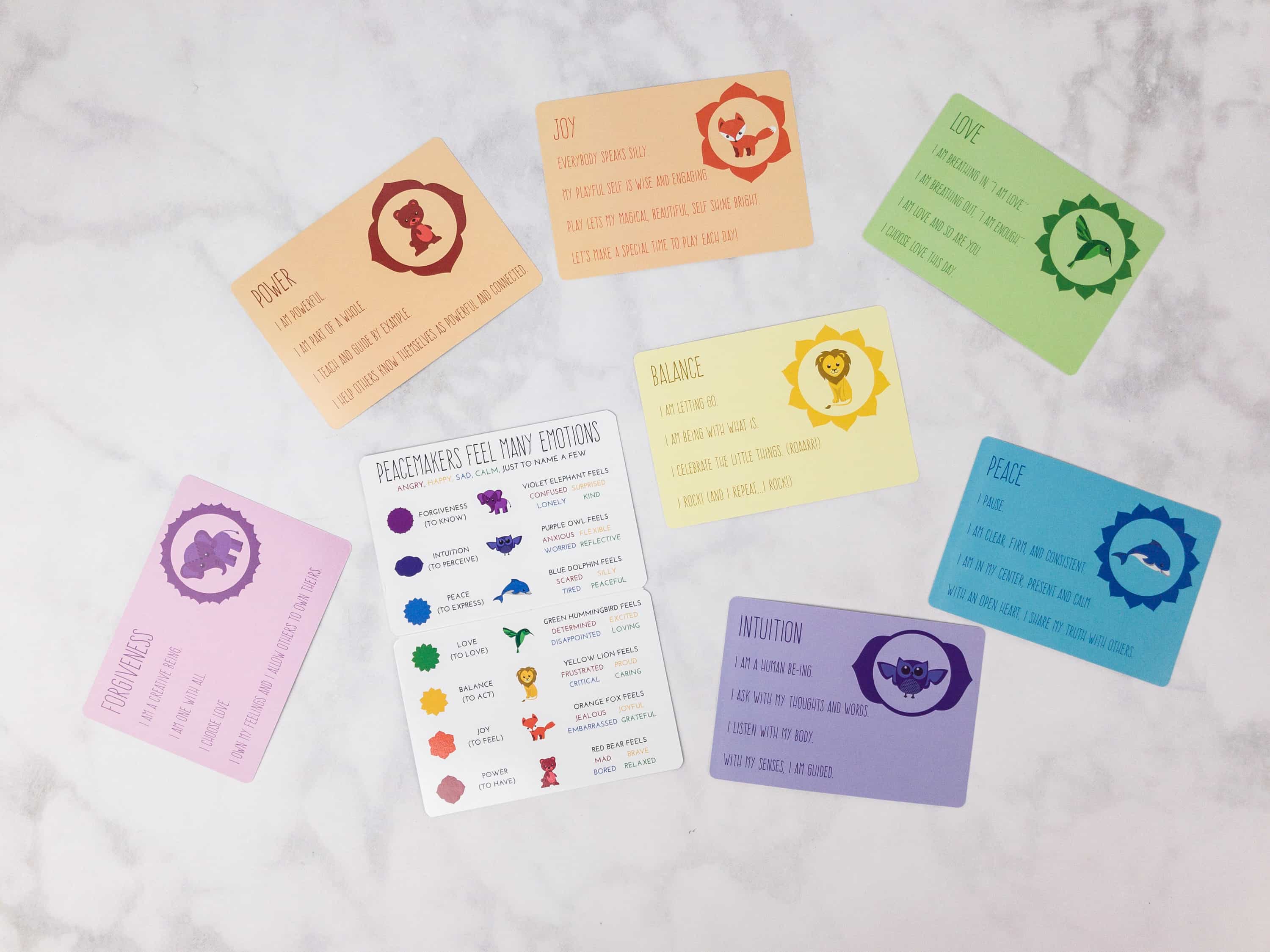 A second set of cards has a streamlined, but more sophisticated cluster of affirmations that are better targeted to older kids and adults.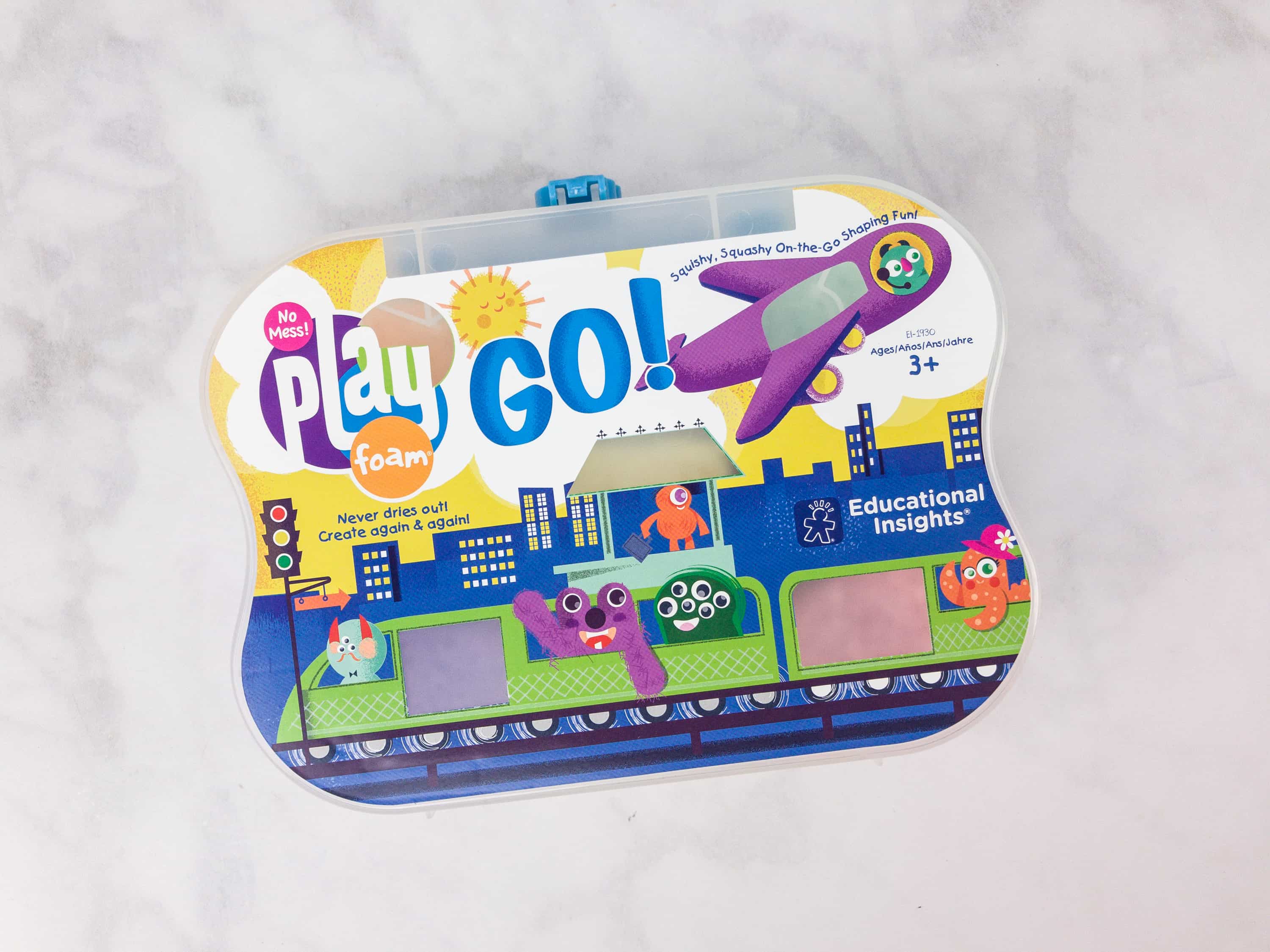 Playfoam Go ($14.99): This sculpt-able substance is great for calming and relieving anxiety. Unlike ordinary clay, it doesn't dry out, so you can use it over and over again.
It comes in eight bright colors, and the case has a compartment for each — plus an extra compartment for your own mixture.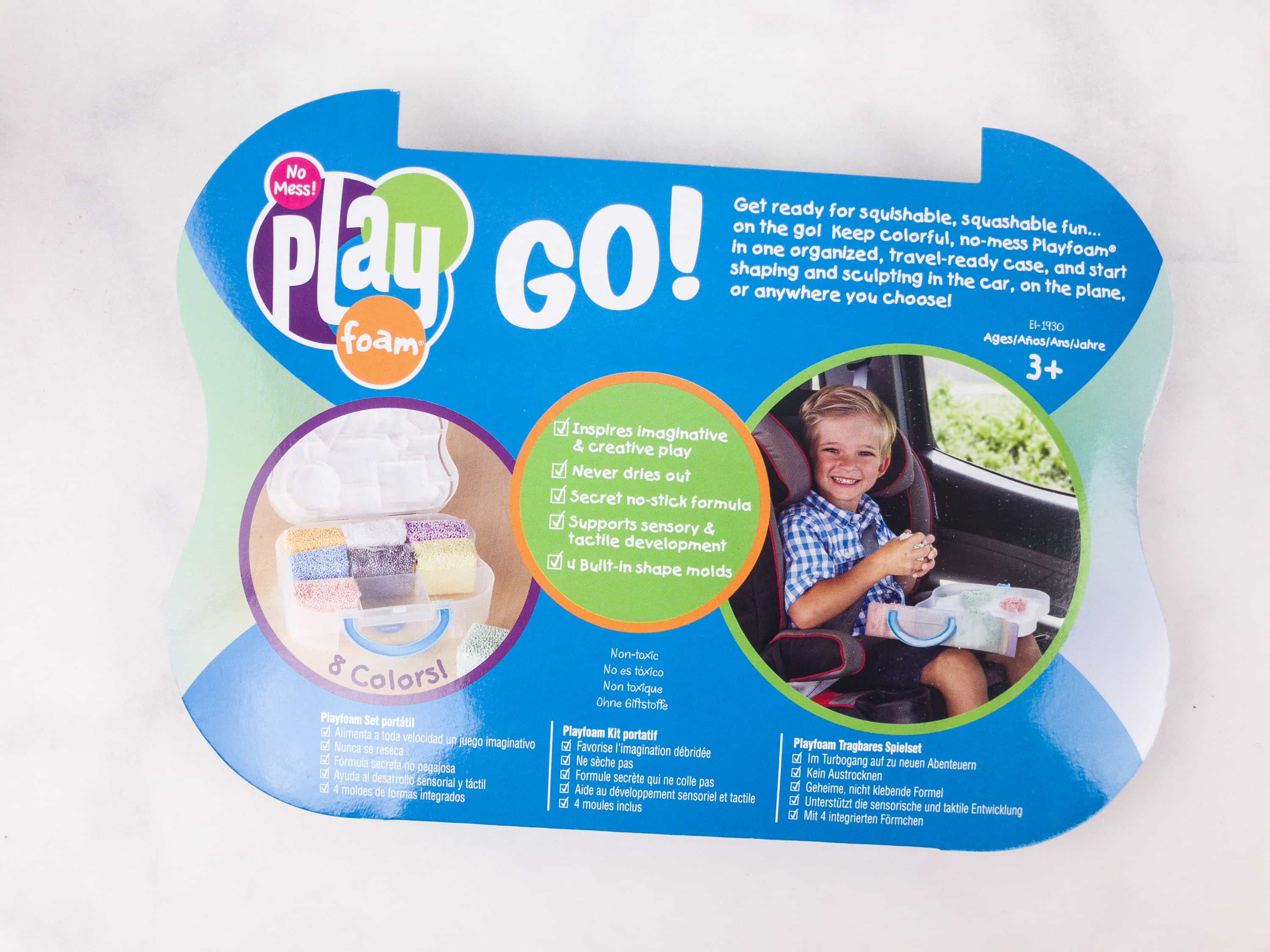 The beads are made of a material that doesn't stick to your hands or other objects, so it is surprisingly neat to play with and is even suitable for travel.
The lid of the box has several molds built in for a mobile pattern studio.
This is a fabulous subscription! We thought the November box had a great balance of items. Only one was ostentatiously therapeutic, with the rest easily slipping under the radar and masquerading as everyday toys. Very easy to employ and gain a child's interest.
We love that toys are fun in and of themselves, aside from any intended therapeutic uses. Unlike strategies that may require active intervention, these aids are intuitive to use and inherently calming — they can simply be handed to a child when needed, and they will have the desired effect. They are great tools to have on hand to keep any child focused and relaxed.
Are you planning to subscribe the Sensory TheraPLAY Box? What excites you most about this subscription?