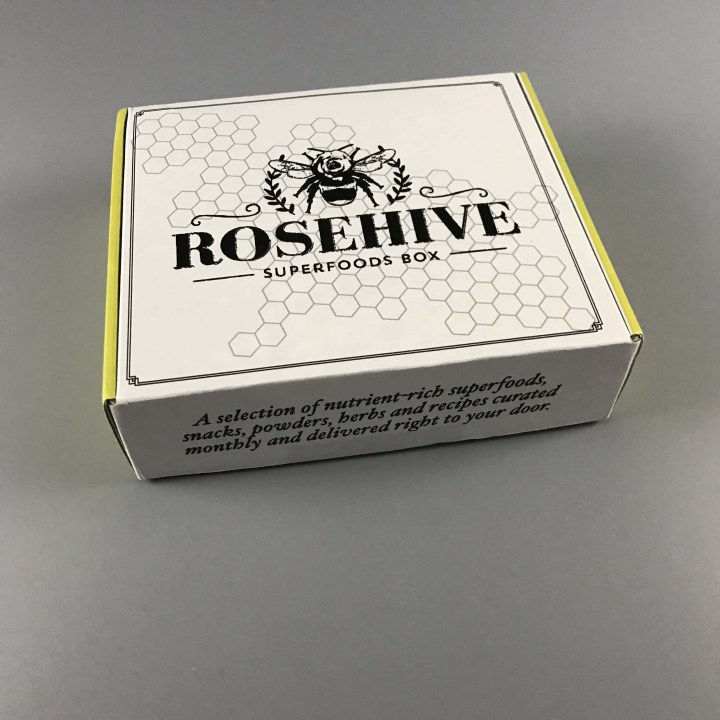 Rosehive Superfoods Box is a monthly snack box. Every box comes with 1 superfood snack (think Cacao Covered Goji Berries), 1 superfood drink (think Kombucha), 1 herb (to start building your own at home apothecary & learn how to make elixirs, tonics, herbal lattes), 1 superfood powder (think Chlorella), 1 cooking ingredient (think Black Bean Pasta), and a recipe card to cook with these superfoods at home. This subscription's goal is to open your world to unique staples that come from the earth in healthy and sustainable ways.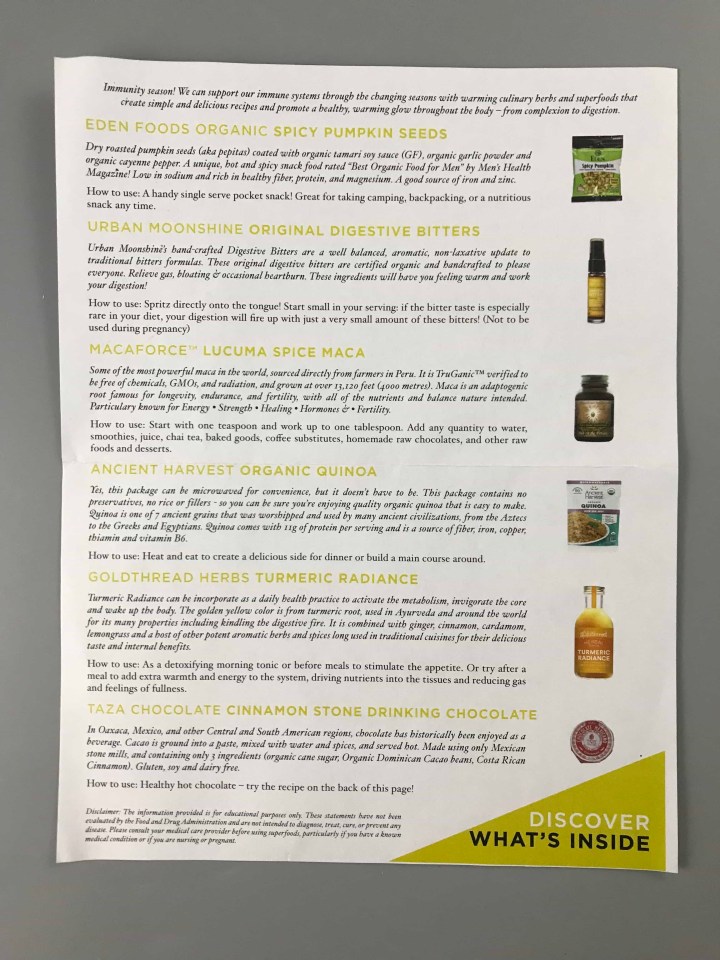 This month's theme is Immunity Season.
DEAL:
 Get 10% off Rosehive Superfoods Box! Use coupon code 
HOLA10
.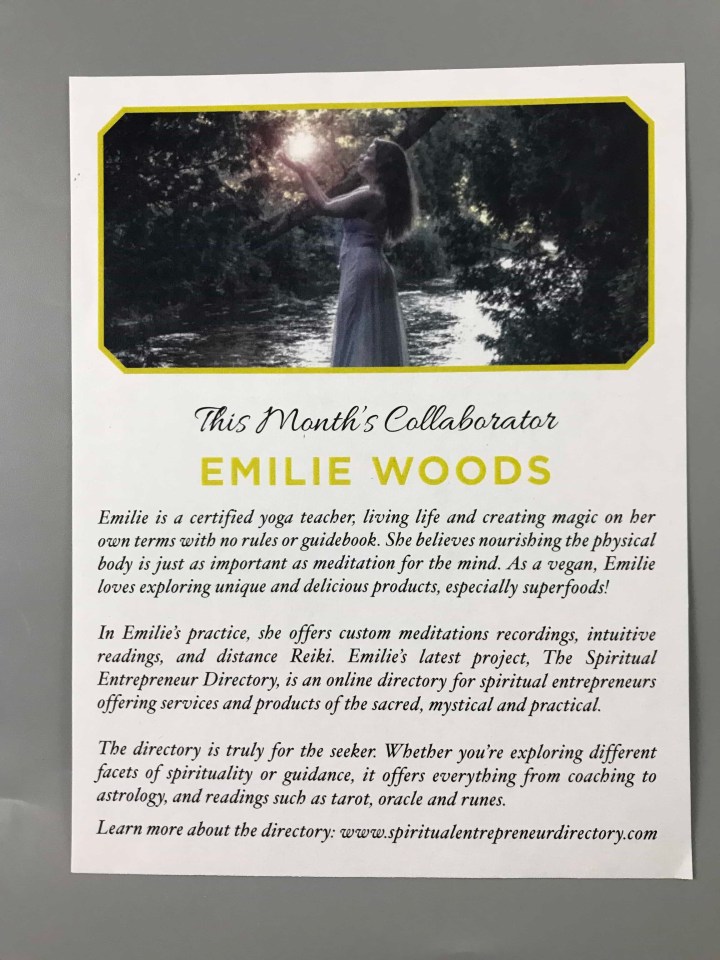 This month, Rosehive teamed up with Emilie Woods. She's a certified yoga teacher, living life and creating magic on her own terms with no rules or guidebooks. She believes nourishing the physical body is just as important as meditation for the mind.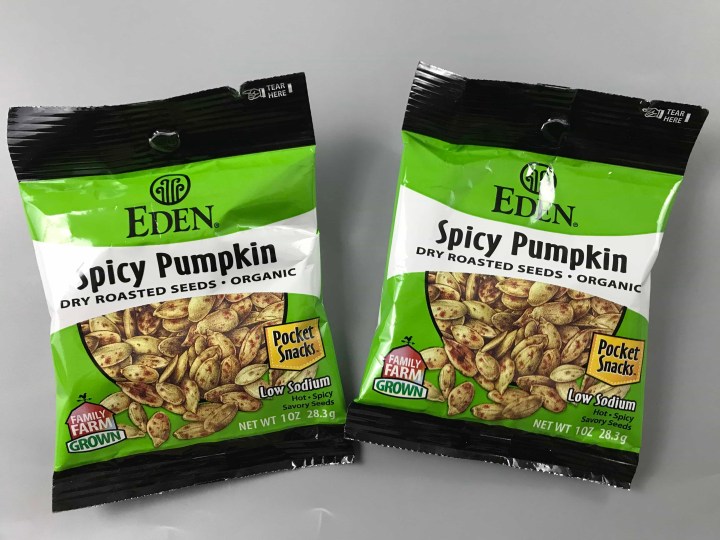 Eden Foods Organic Pumpkin Seeds. Dry roasted pumpkin seeds coated with organic, tamari soy sauce, organic garlic powder and organic cayenne pepper. It's a unique, hot and spicy snack food. This was not my cup of tea as I love my pumpkin seeds in the traditional way… a little bit of olive oil and a lot of salt. These were too dry for me and my husband wasn't impressed with pepper flavor, I hope to find other flavors because good snacks are hard to come by.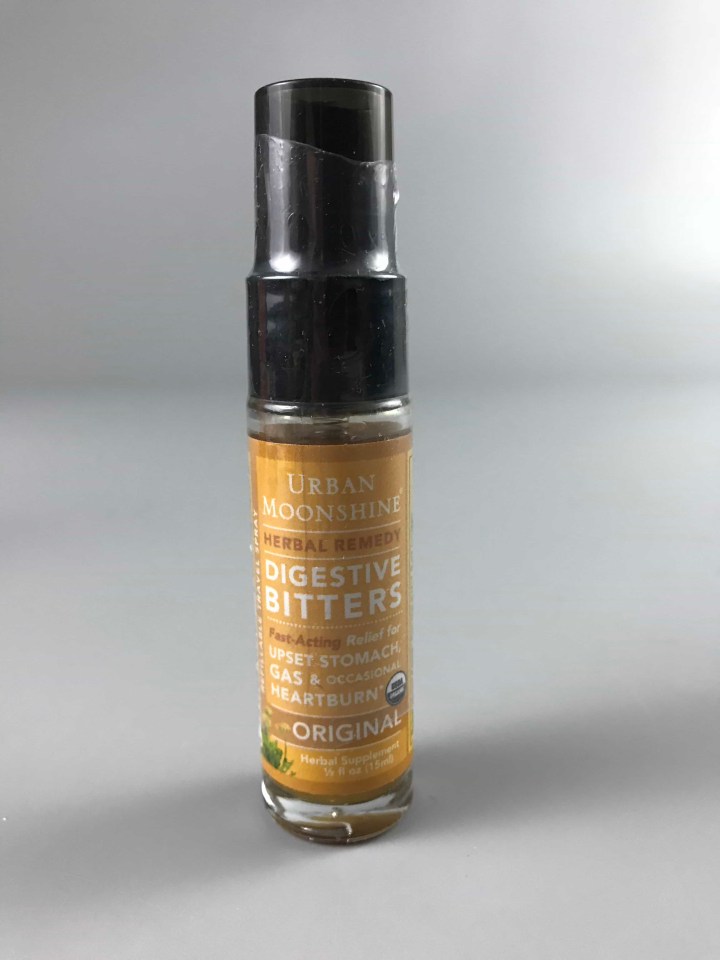 Urban Moonshine Original Digestive Bitters. This hand-crafted digestive bitters is a well balanced, aromatic, non-laxative update to traditional bitters formula. It helps relieve gas, bloating, and occasional heartburn. Start small and spritz directly onto the tongue, then let the bitters do their job.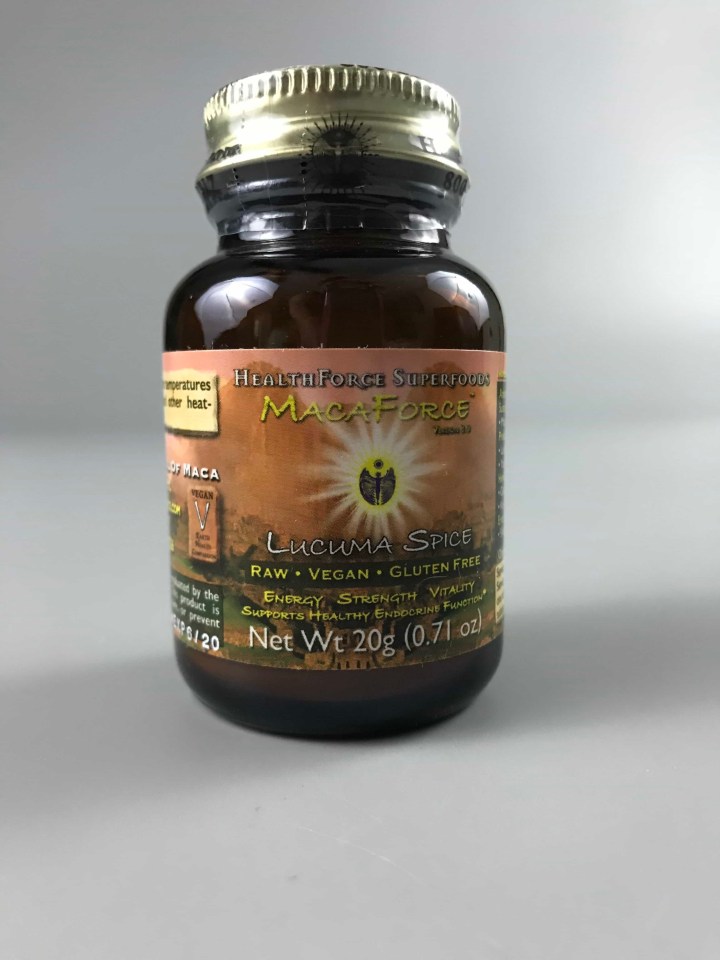 Macaforce Lucuma Spice Maca. This is sourced directly from Peru. It's verified to be fee of chemicals, GMO's, and radiation. Mava is an adaptogenic root famous for longevity, endurance, and fertility with all of the nutrients and balance nature intended. I love that this can be added to almost any food, smoothies, baked goods and coffee. I can't wait to see how this helps with energy.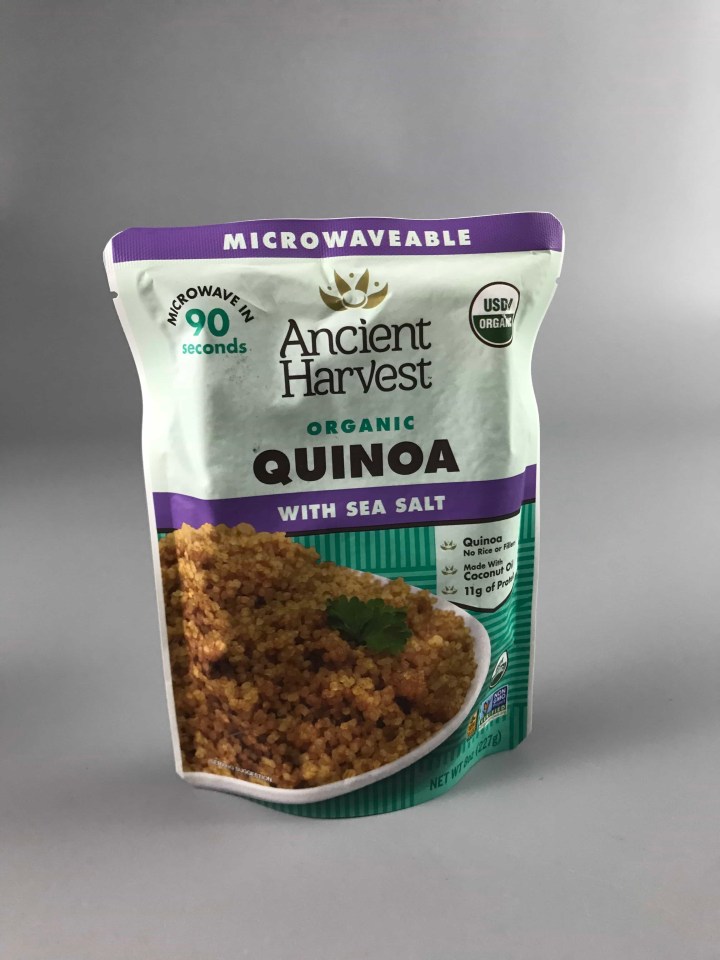 Ancient Harvest Organic Quinoa. It can be microwaved for convenience. There are no preservatives, no rice or fillers and there are 11 grams of protein! I am super excited for an easy way to prep quinoa because it takes forever to cook but now I can make all sorts of great dishes. I hope my family is ready for what's to come… a quinoa salad with spinach and avocado.
Goldthread Herbs Turmeric Radiance. Turmeric Radiance can be used to activate the metabolism, invigorate the core and wake up the body. This is combined with ginger, cinnamon, cardamom and lemongrass. In my opinion, the listed ingredients were much more appealing than the drink itself. I will be giving it another chance or two as I can always use a bit of help stimulating my metabolism.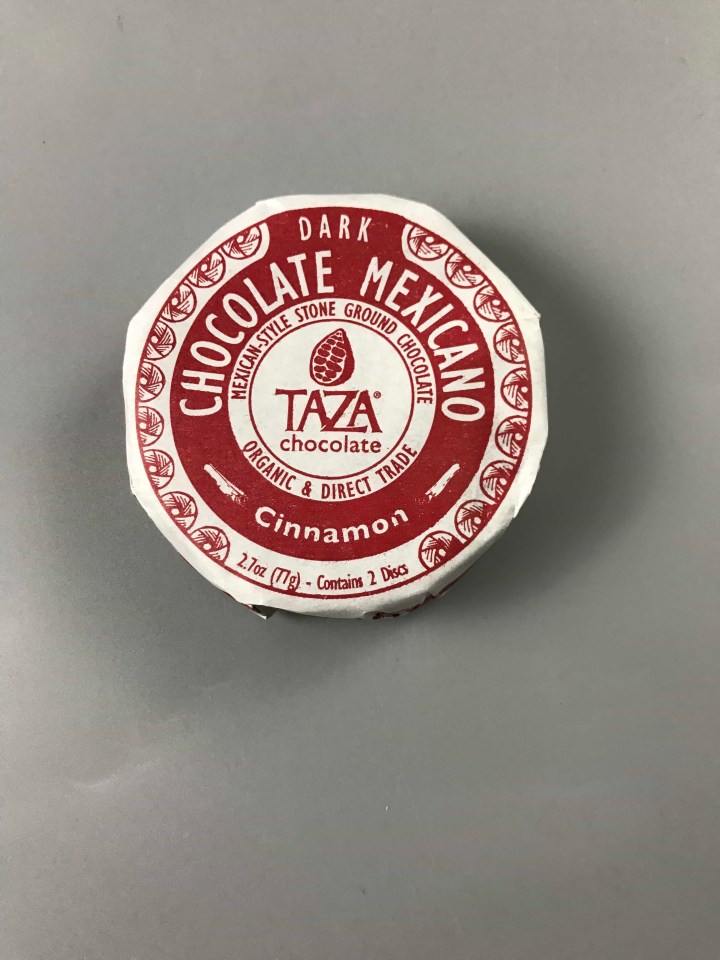 Taza Chocolate Cinnamon Stone Drinking Chocolate. In Oaxaca, Mexico and other Central and South American regions, chocolate has historically been enjoyed as a beverage. This chocolate only has three ingredients, organic cane sugar, organic Dominican Cacao beans and Costa Rican Cinnamon.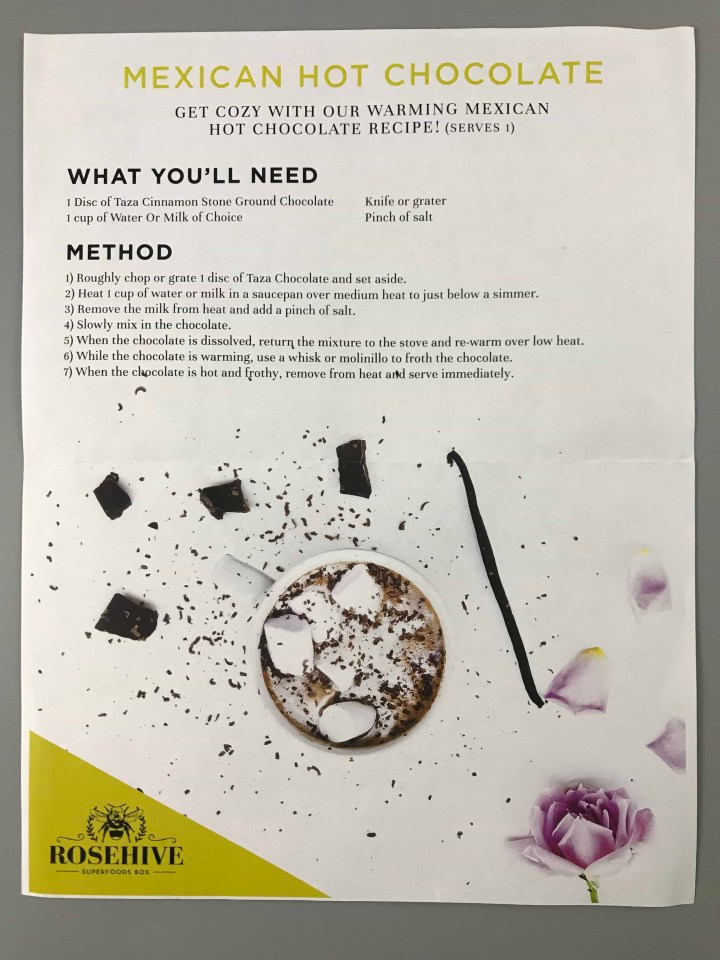 Thank goodness they included directions on using my Taza Chocolate Cinnamon Stone Drinking Chocolate.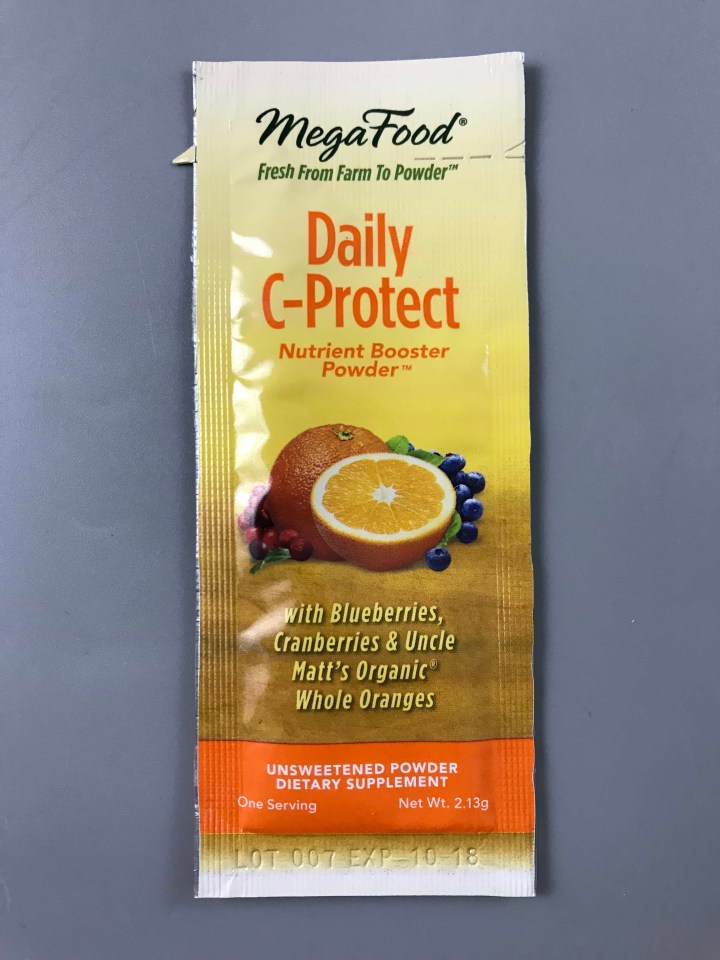 Mega Food Daily C- Protect Nutrient Booster Powder. Add it to any smoothie or drink for a shot of the best immune boosting vitamin. I will be adding this delicious supplement to my daily routine this winter to hopefully keep any cold or flu away.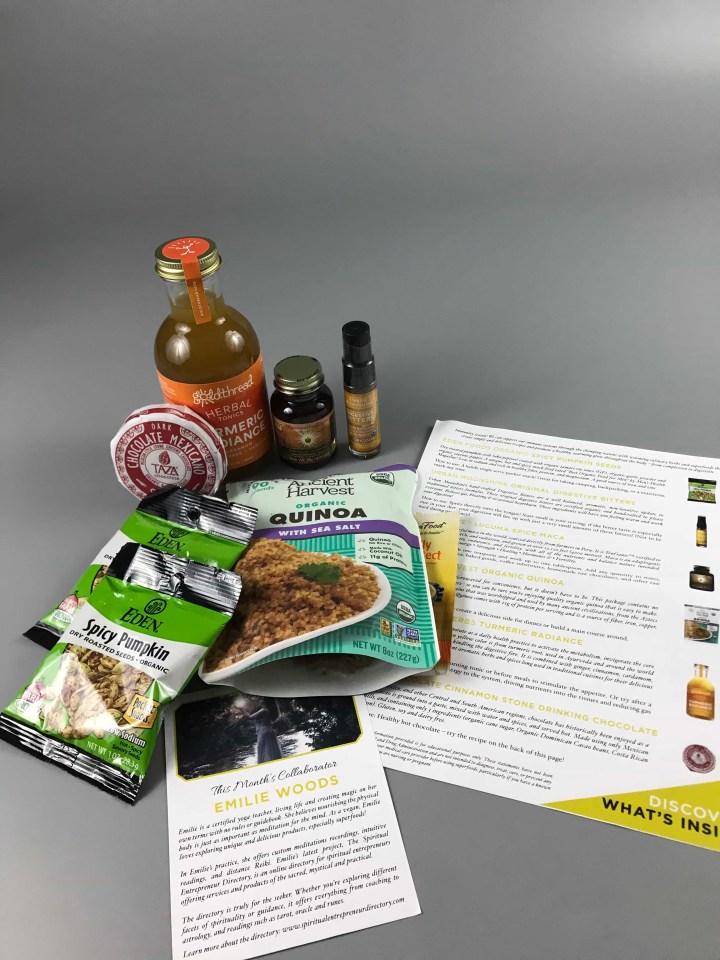 Rosehive Superfoods Box is very neat. I like that there are suggestions on how to use the products as well as well-researched reasons to add each item to your healthy lifestyle. I was super happy to see that there isn't any filler paper and the packaging used is either recyclable or very compact. Having a subscription box that is all about teaching me to be kinder to the Earth and my body is awesome! They even found a way to make chocolate "healthy" and I love it! Thank you for doing all the hard work for me, by picking out the great items and sending them to my door.
What do you think of this month's Rosehive Superfoods Box?
Visit Rosehive Superfoods Box to subscribe or find out more!