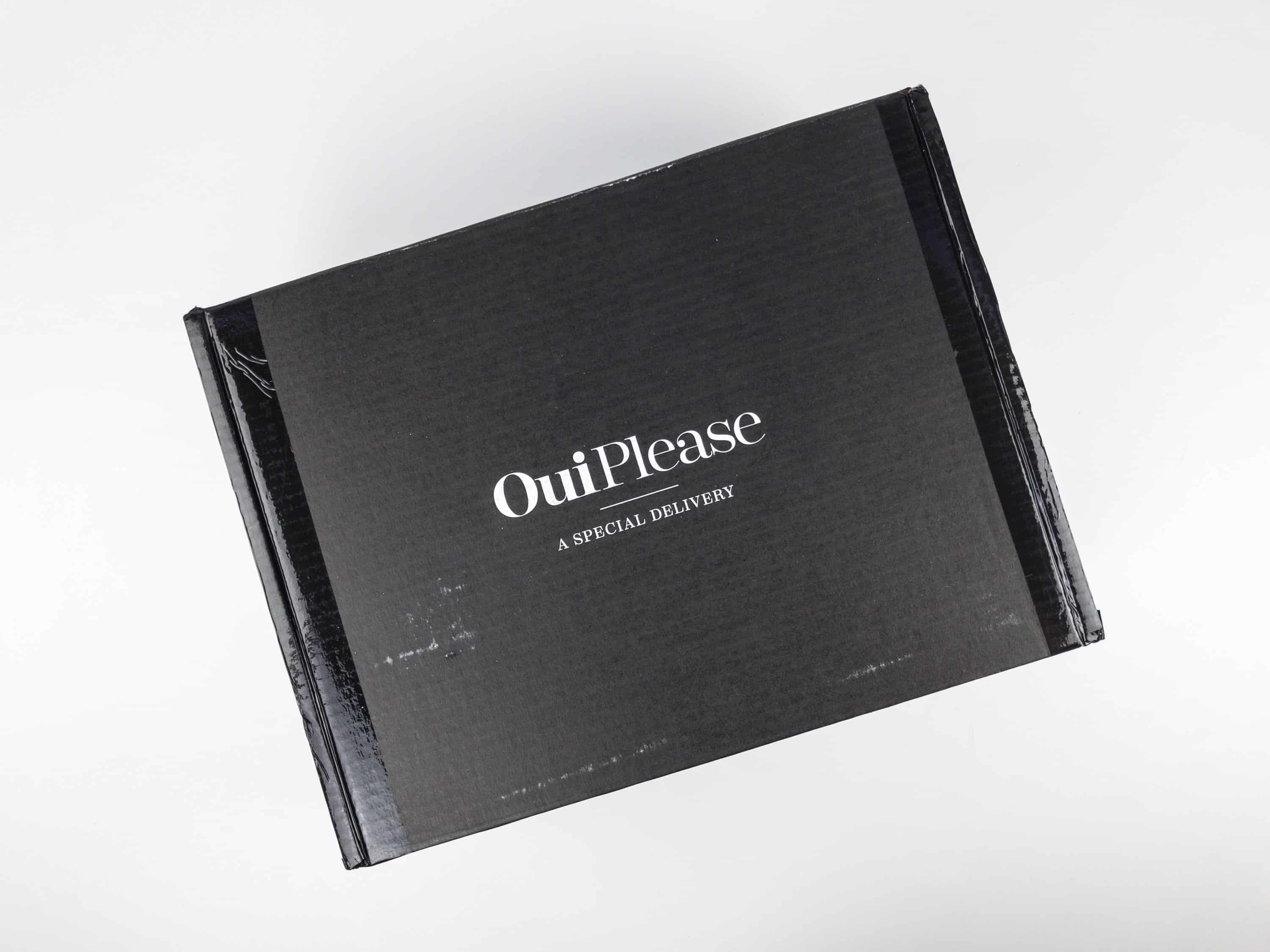 Oui Please is a French luxury subscription. Every parcel contains an assortment of full-size jewelry, accessory, beauty, fashion, and other products from France.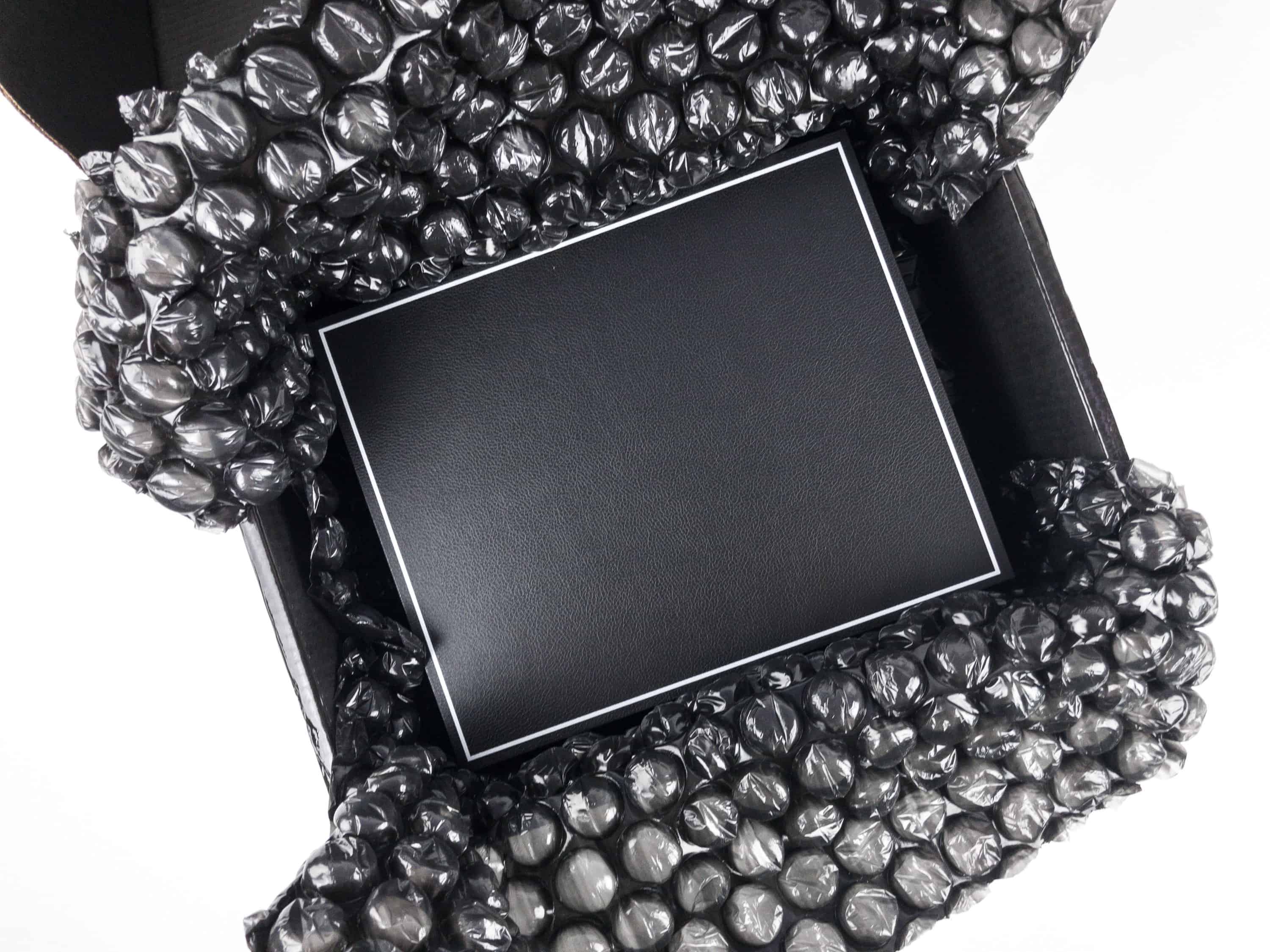 The Oui Please box is gorgeous and high quality, as in the box itself. I took a break from this subscription, but I decided to start it back up with a good coupon. In my opinion, the values of the boxes have been much more even than in the past, which was my primary complaint (besides overvaluing the items).
Also, I really missed these beautiful storage boxes!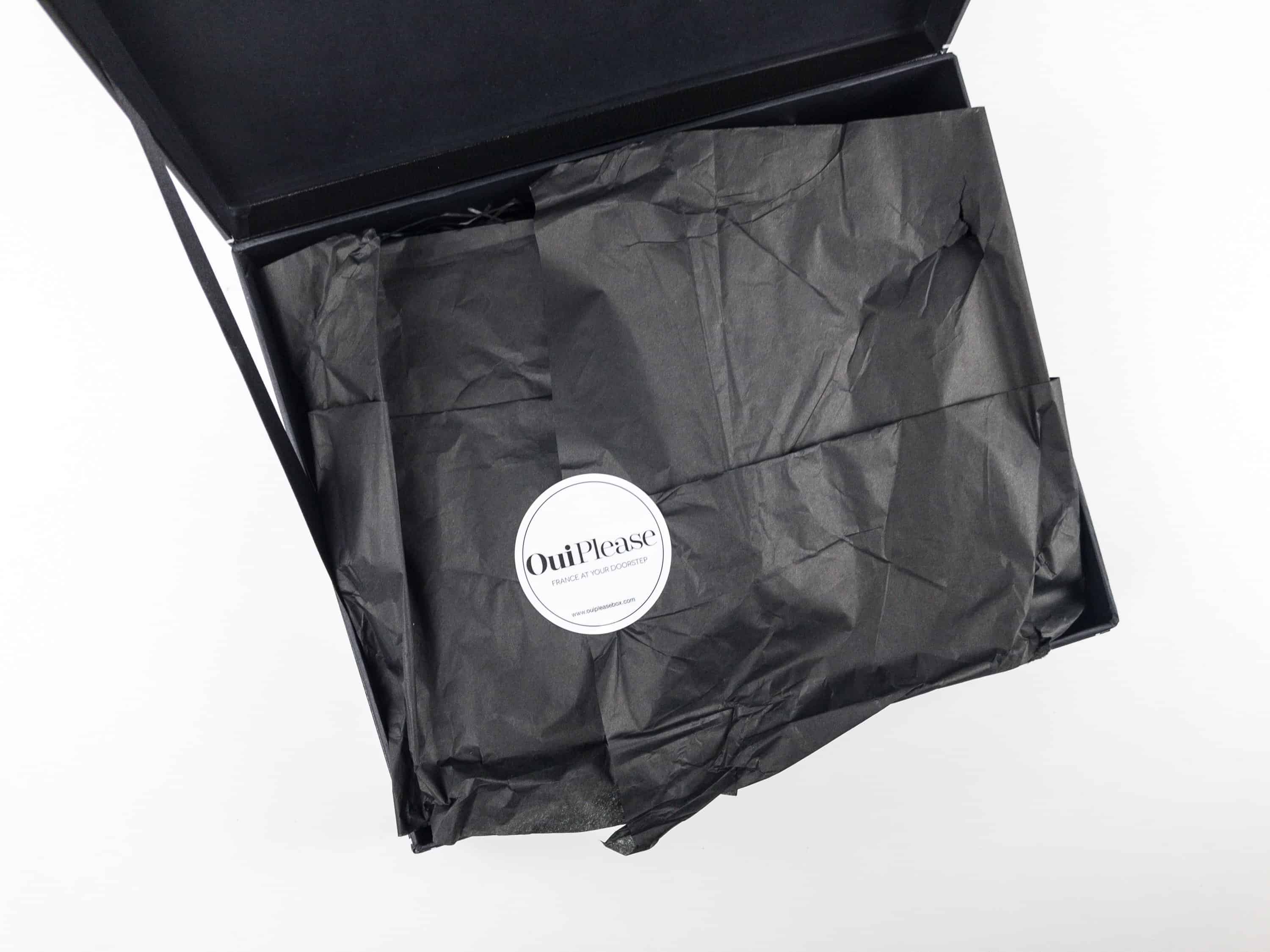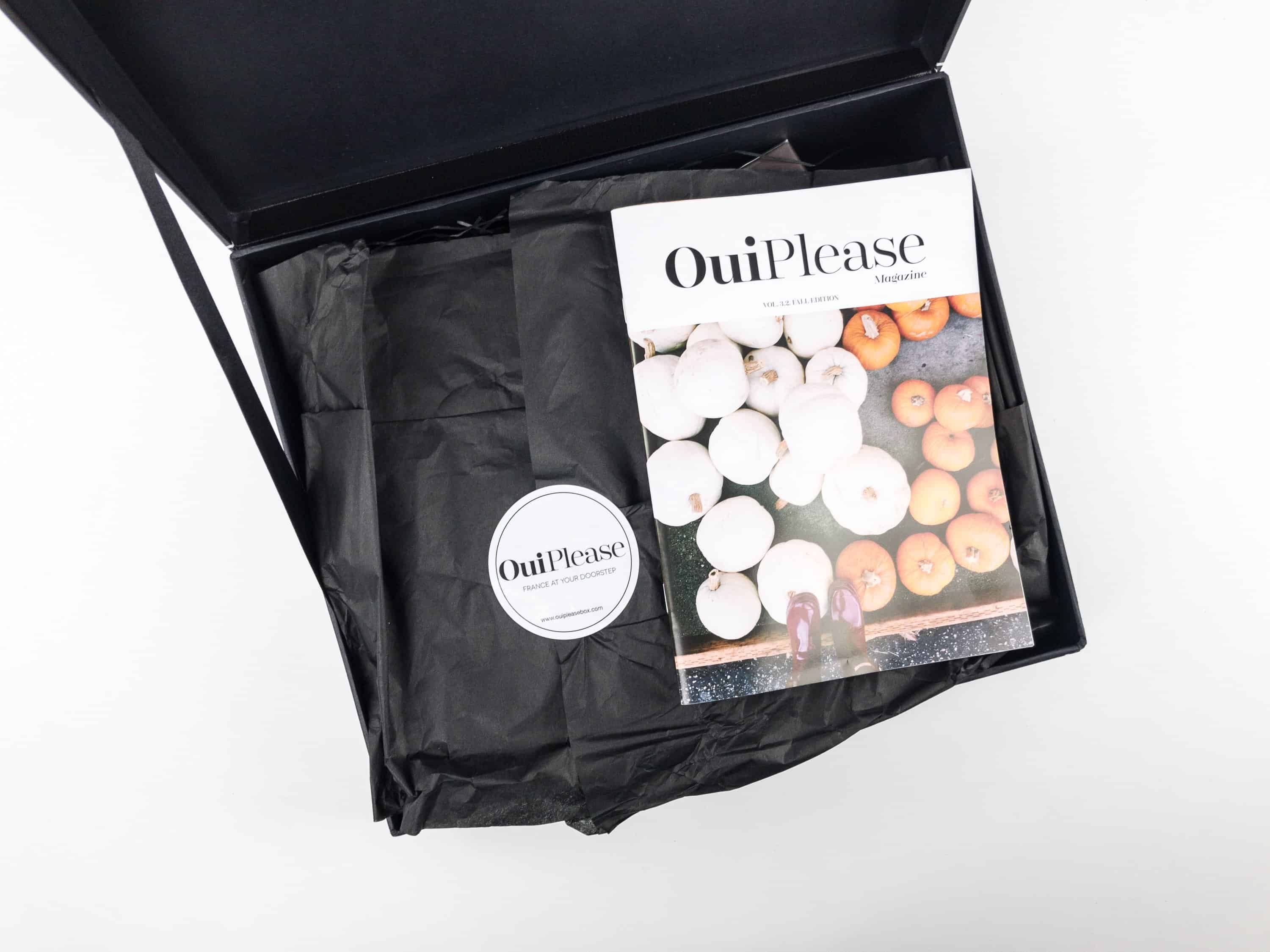 Each box comes with a mini-mag.
This mag is Vol 3.2 – Fall Box.
There's a welcome letter from the curator!
The mini mag details each and every possible variation of every item in the box. Subscribers don't all receive the same box so values vary accordingly.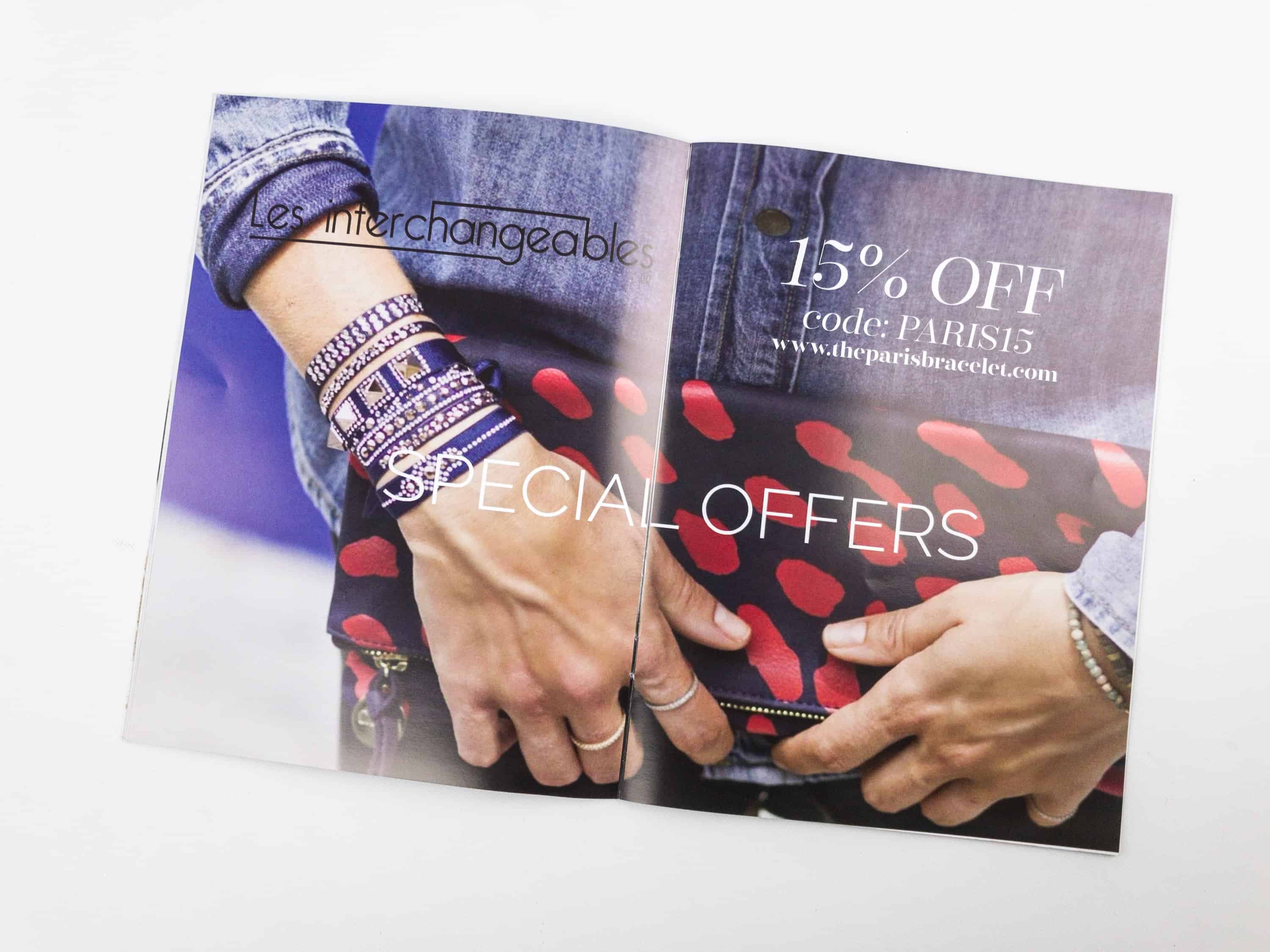 This box has a very uneven shipping schedule, just FYI.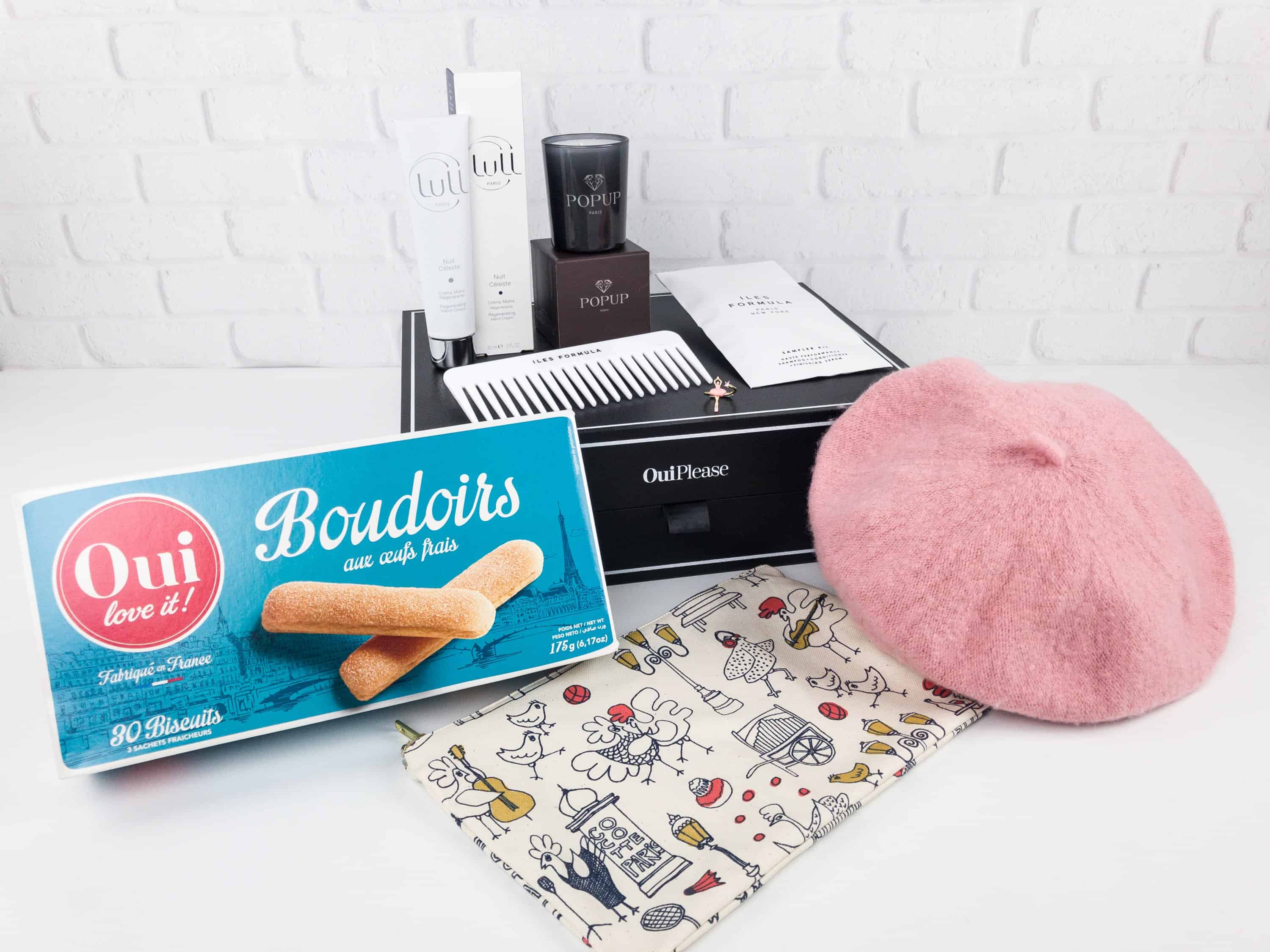 Everything in my Volume 3.2 box!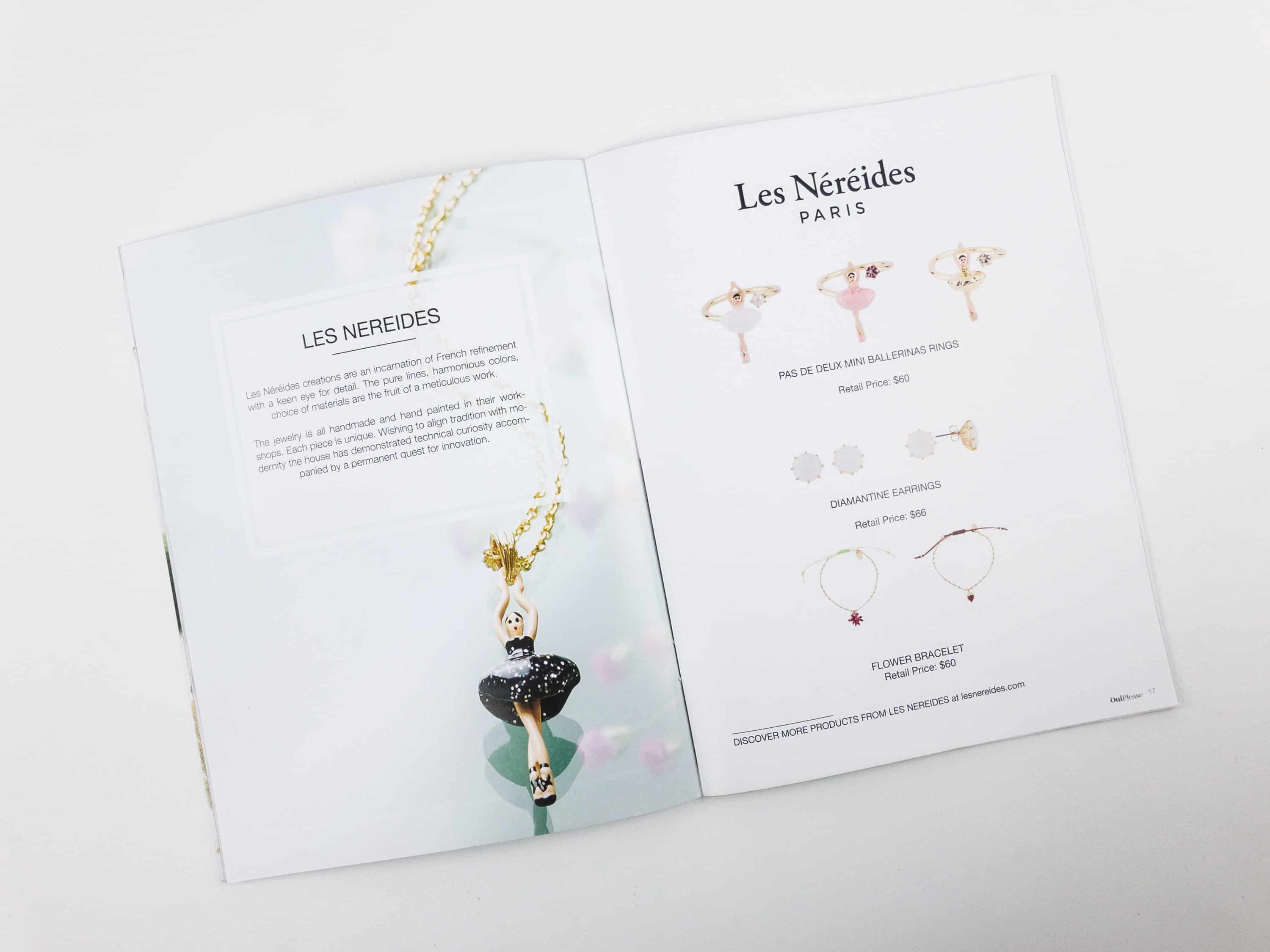 Les Nereides Pas De Deux Mini Ballerina Ring ($60) The brand is known for their handmade and handpainted jewelry.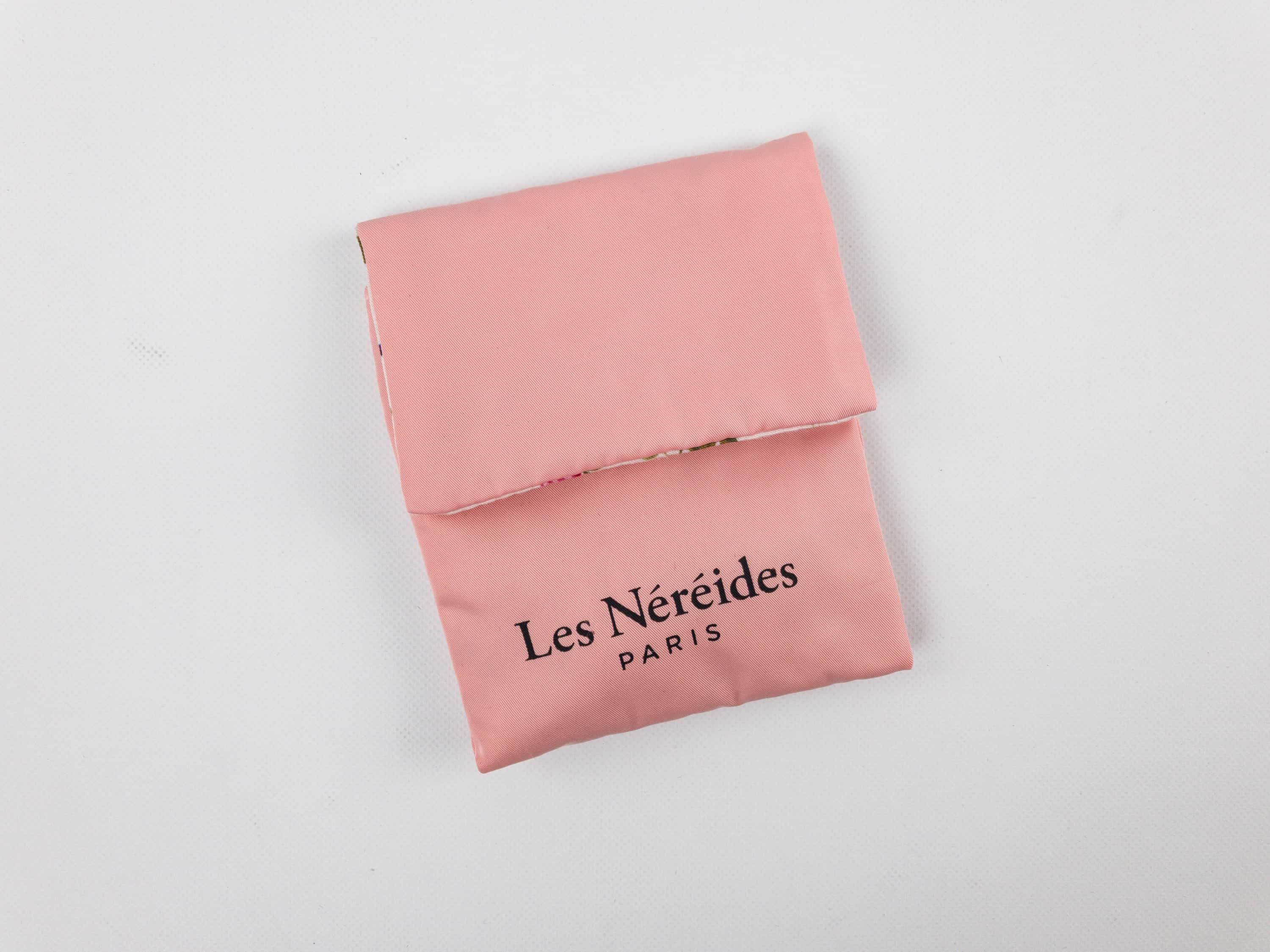 The ring was inside a cute pouch.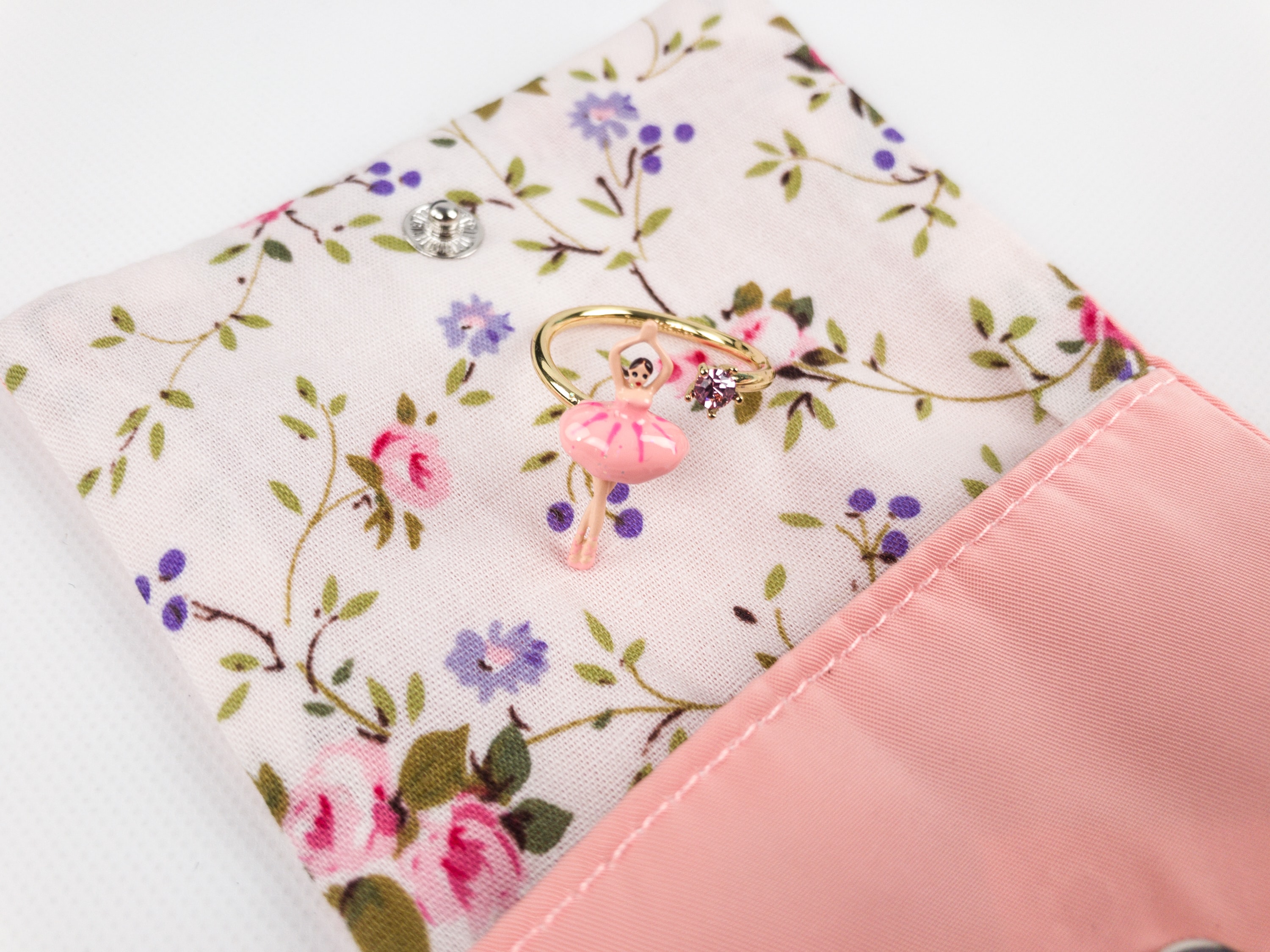 How lovely! The ballerina with a pink tutu skirt is made of hand-enameled brass, while the ring is made of 14 carat gold plated brass.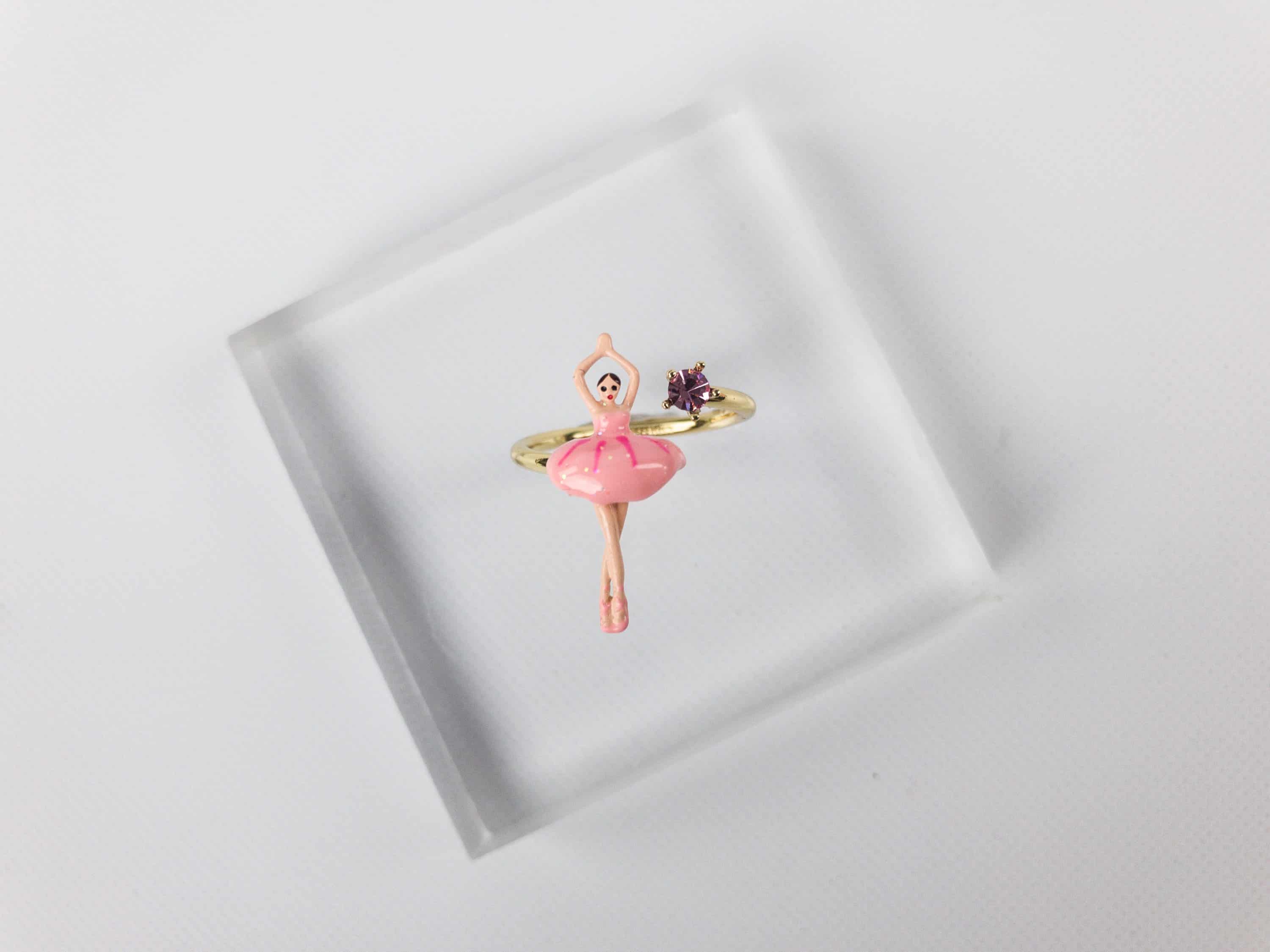 It is not welded, so it's pretty adjustable to all finger sizes. Other ballerina rings are in white and gold. Subscribers got to select, and I picked pink, because I had a sneaking suspicion that my daughter would just snag it from me anyways, so I was proactive about the color choice. My favorite was the aqua ballerina but that wasn't a choice.
La Cocotte Luxembourg Pouch ($50) A classy French pochette!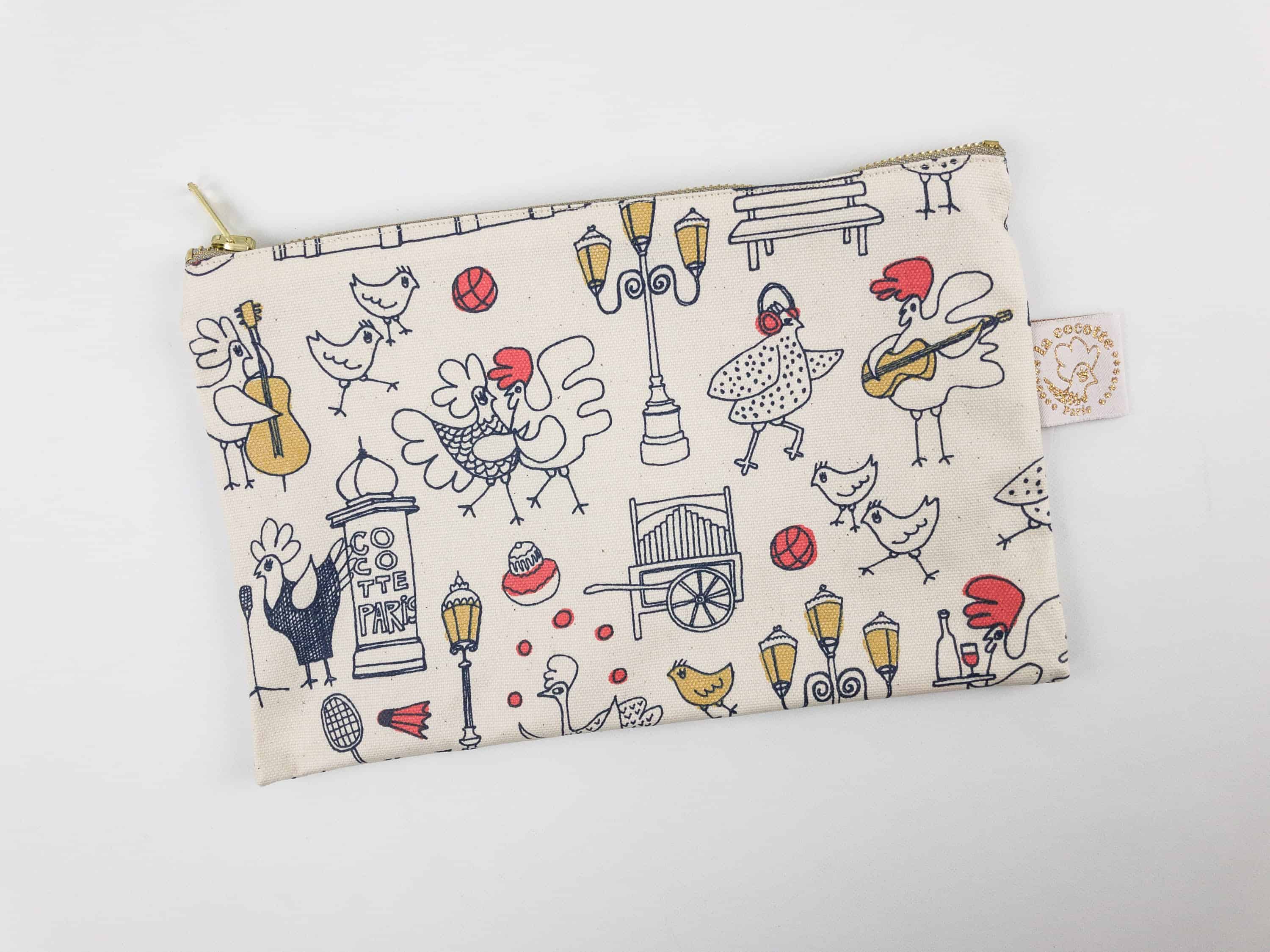 It's a wax-coated pouch featuring a scene from the Luxembourg Gardens in Paris.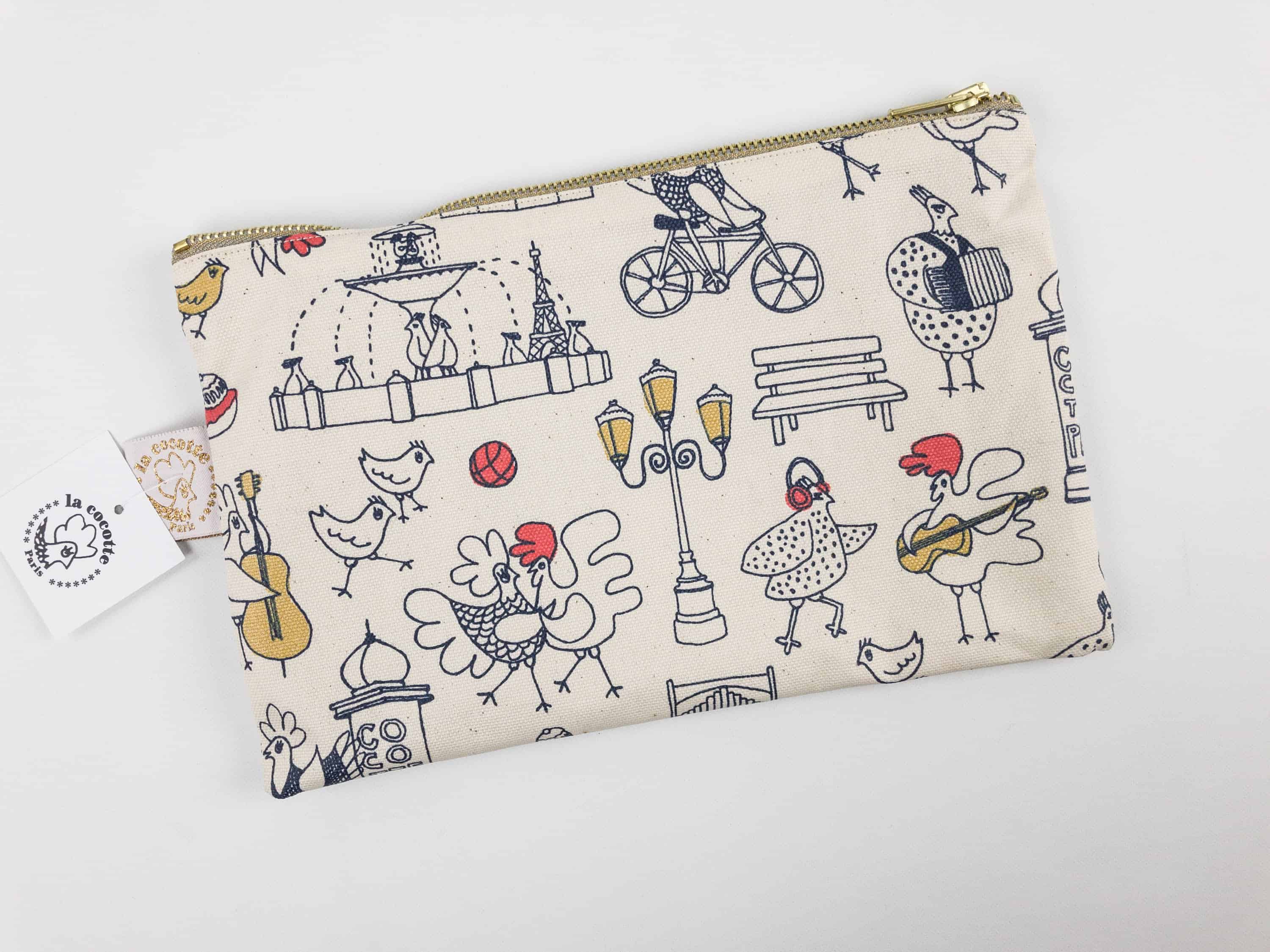 It can be used alone or for organizing a larger bag. The other variation is emblazoned with a La Cocotte signature rooster design. This brand appears rather frequently in this box.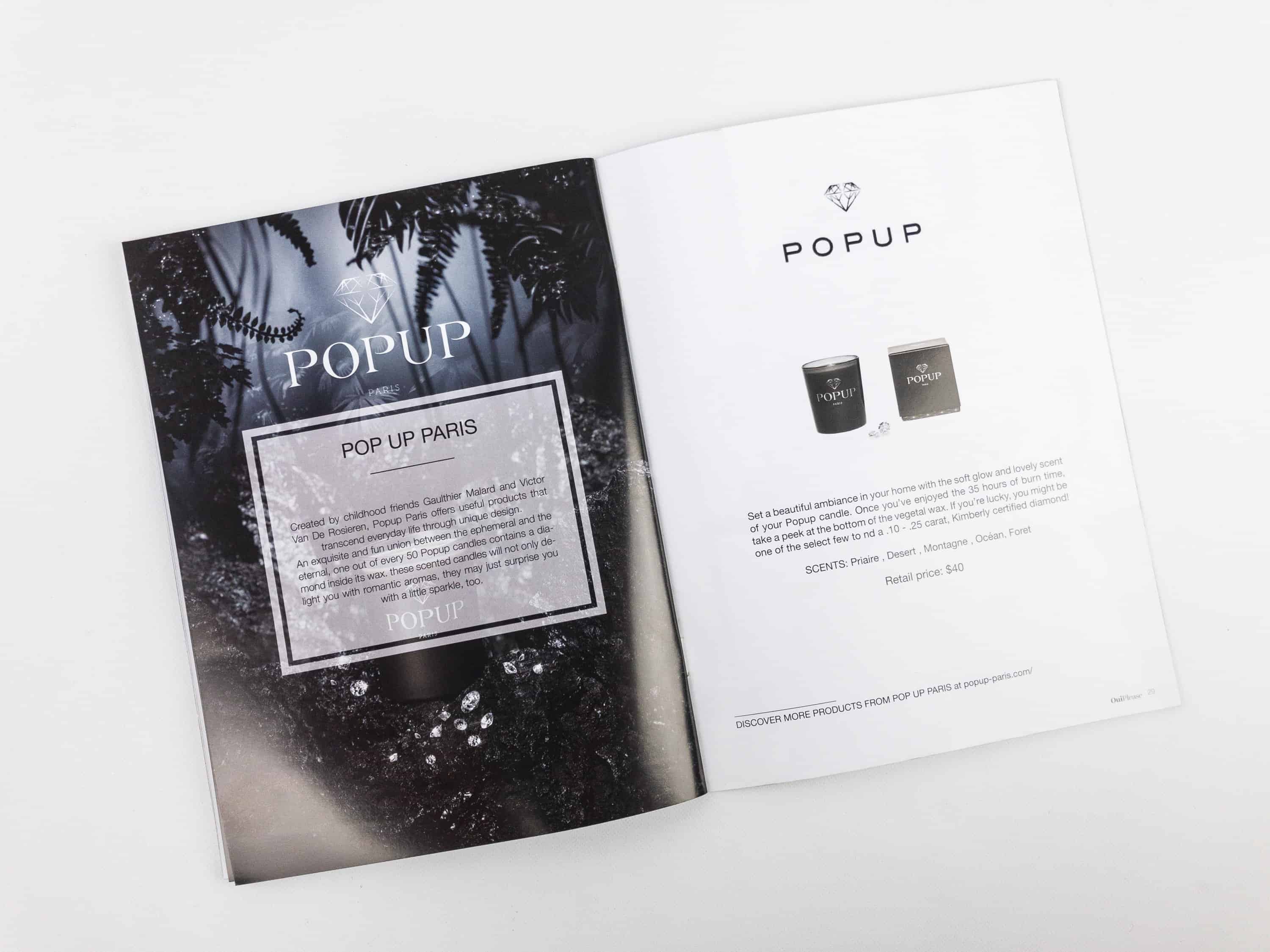 Popup Scented Candle ($40) A luxurious candle with 100% natural wax and 100% cotton wick.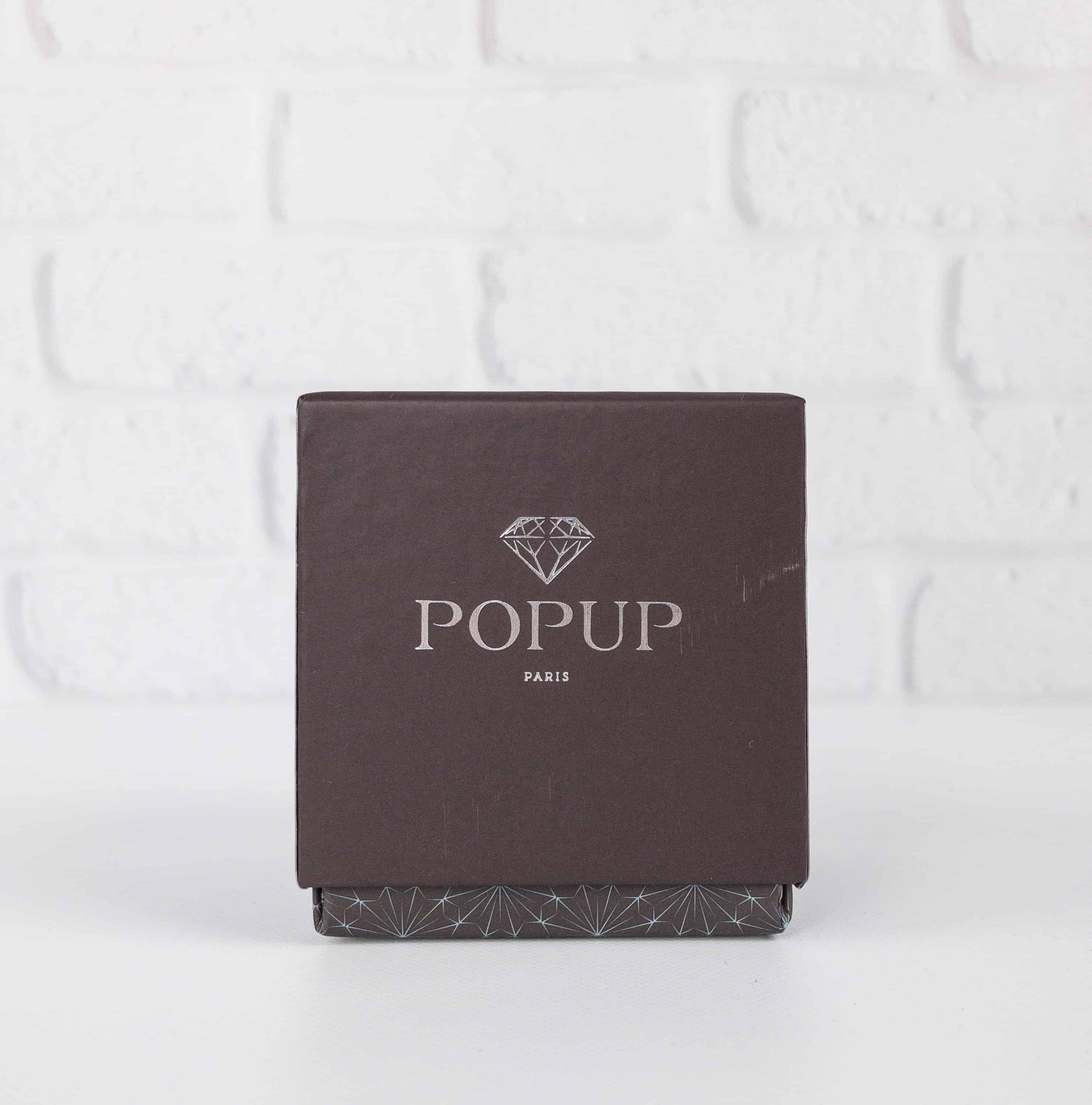 It was well packed inside a nice box.
Yup, you read that right, one out of 50 candles contains a diamond inside!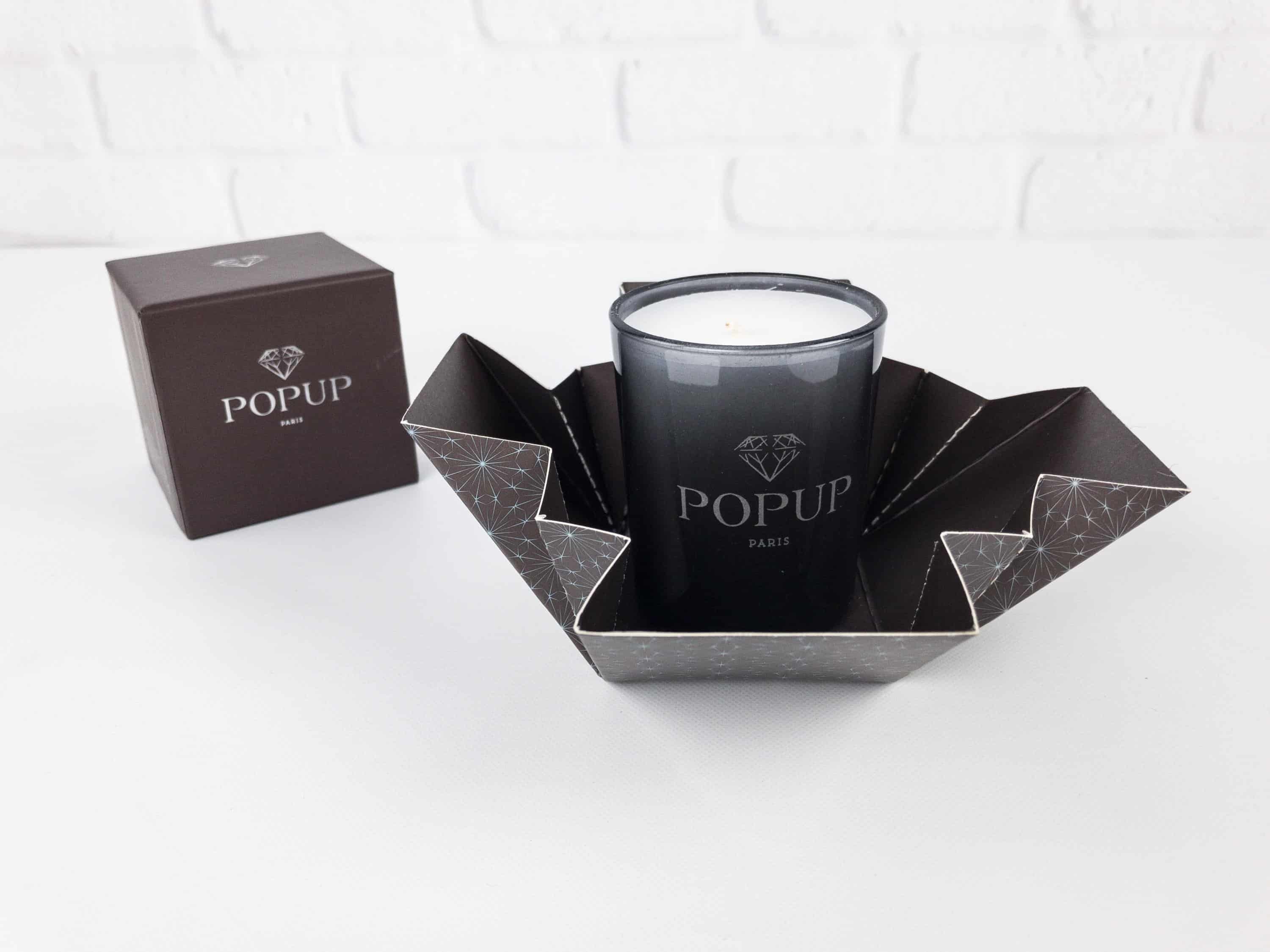 We have yet to find out if ours has a diamond inside but, even without it, this candle is already a win because has a wonderful scent! It's a little soapy smelling though, so I didn't want to use it in my office.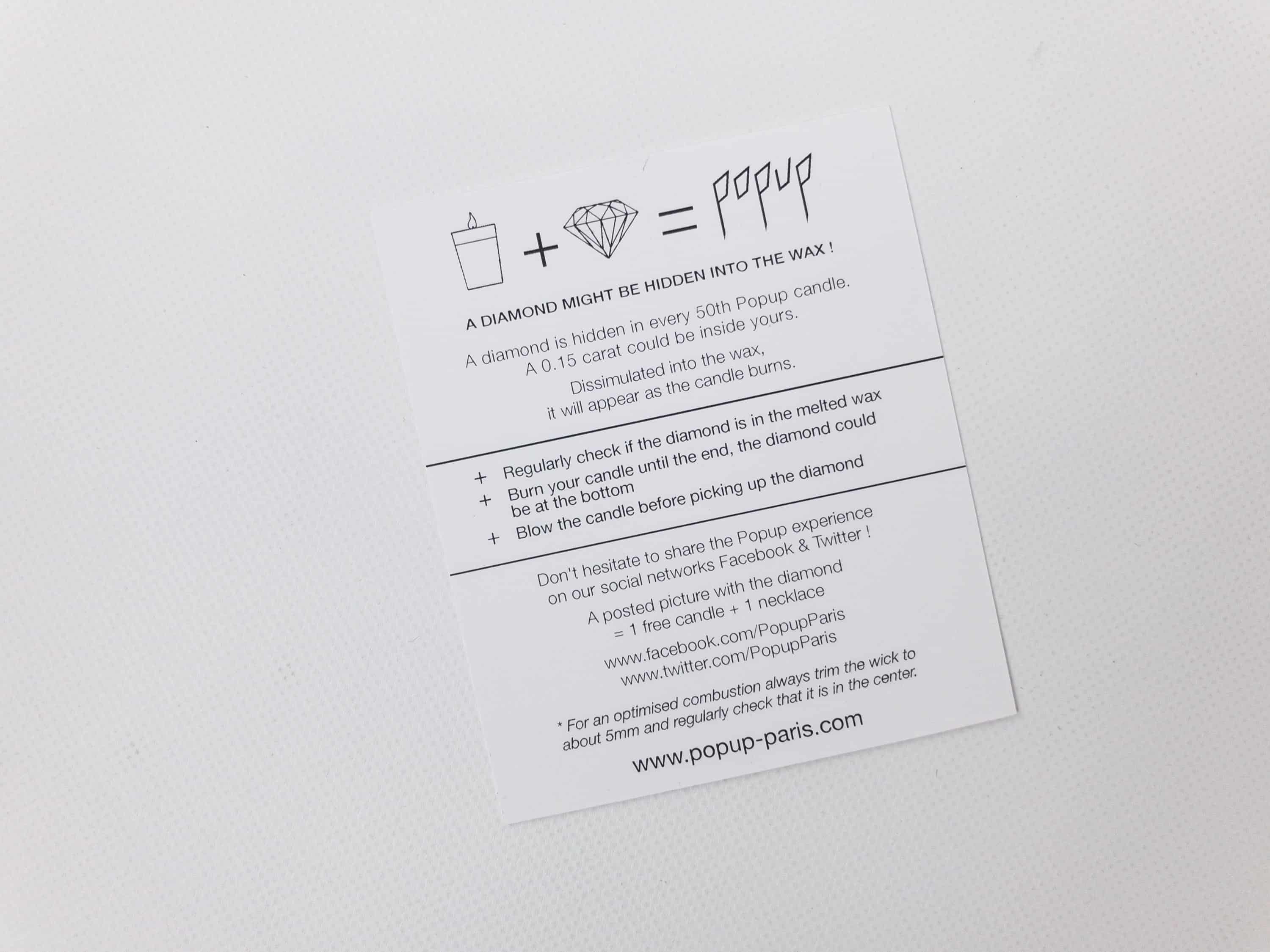 Also included with the candle is an info card. If you received a diamond, you can post a photo of it on Facebook and Twitter for a chance to win more items like a candle and a necklace.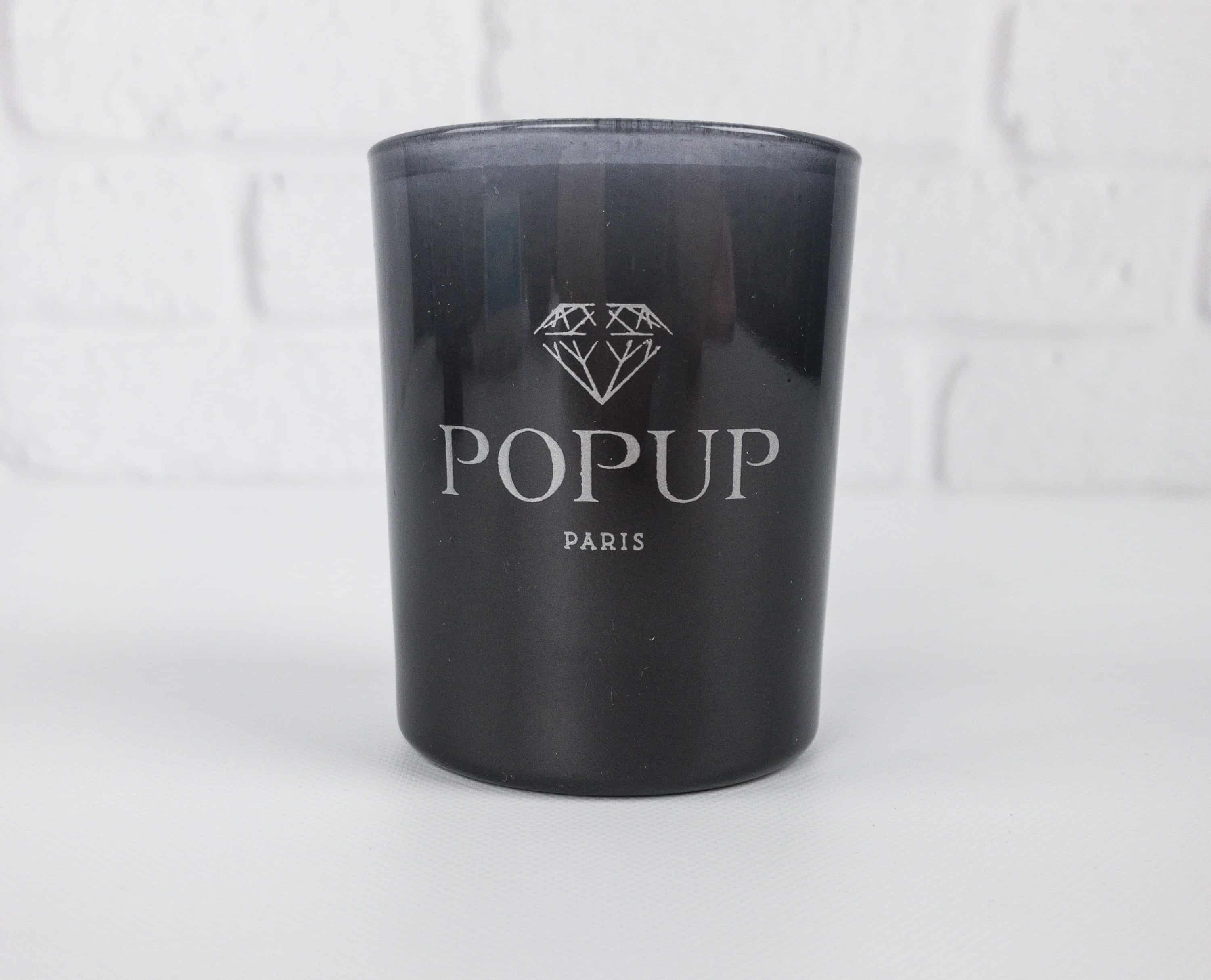 Each candle has an approximate burn time of 35 hours.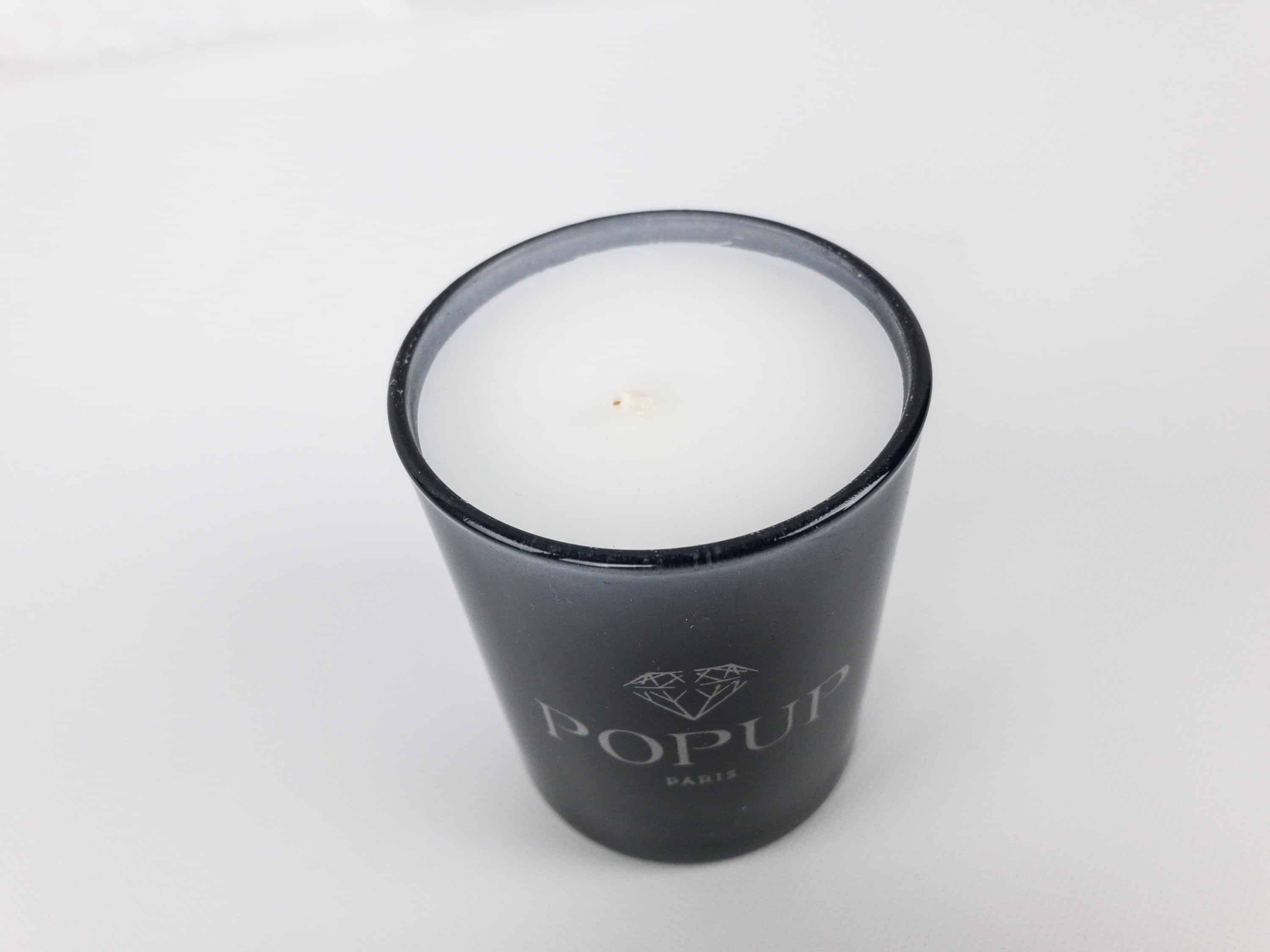 Subscribers will get 1 out of 5 scents.
Le Beret ($59) A French style ensemble won't be complete without the classic beret!
Oui Please included tips on how to style the beret.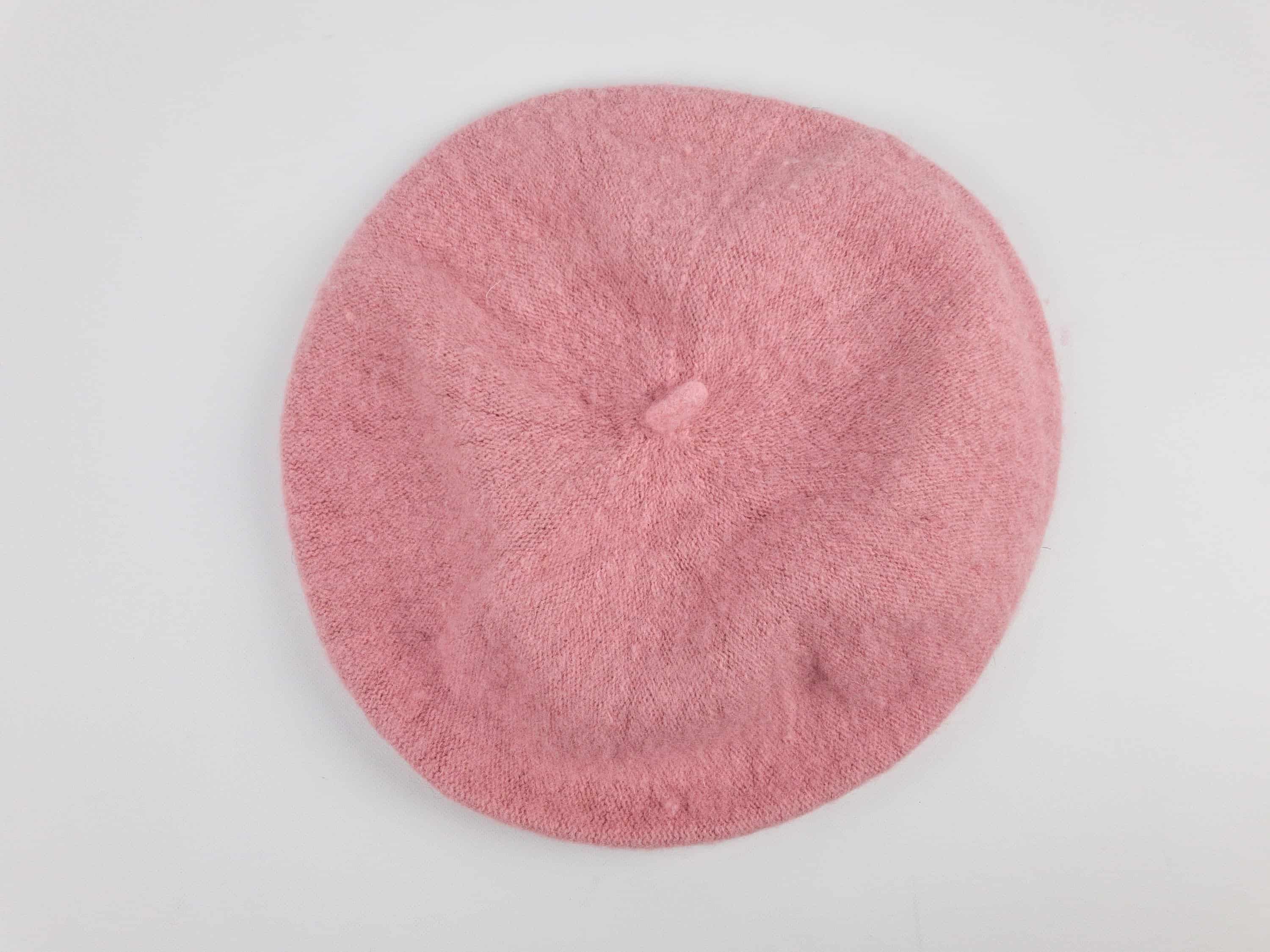 Tadaaah! It's so cute in pink, and so soft too!
This is a great fall and winter accessory, whether you're opting for a pair of jeans or a dress.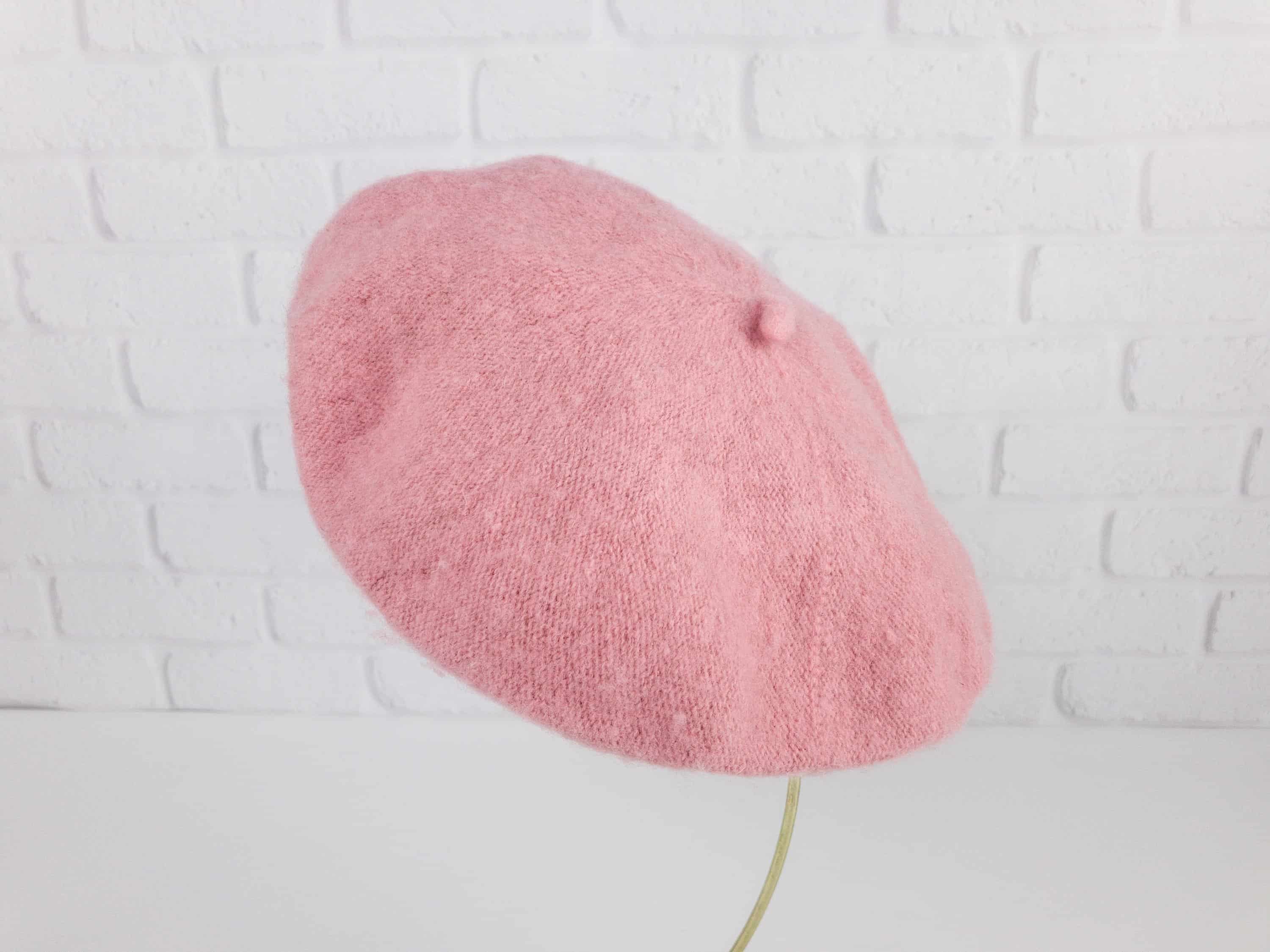 Actually, a beret is not just for style or statement, it provides added warmth too!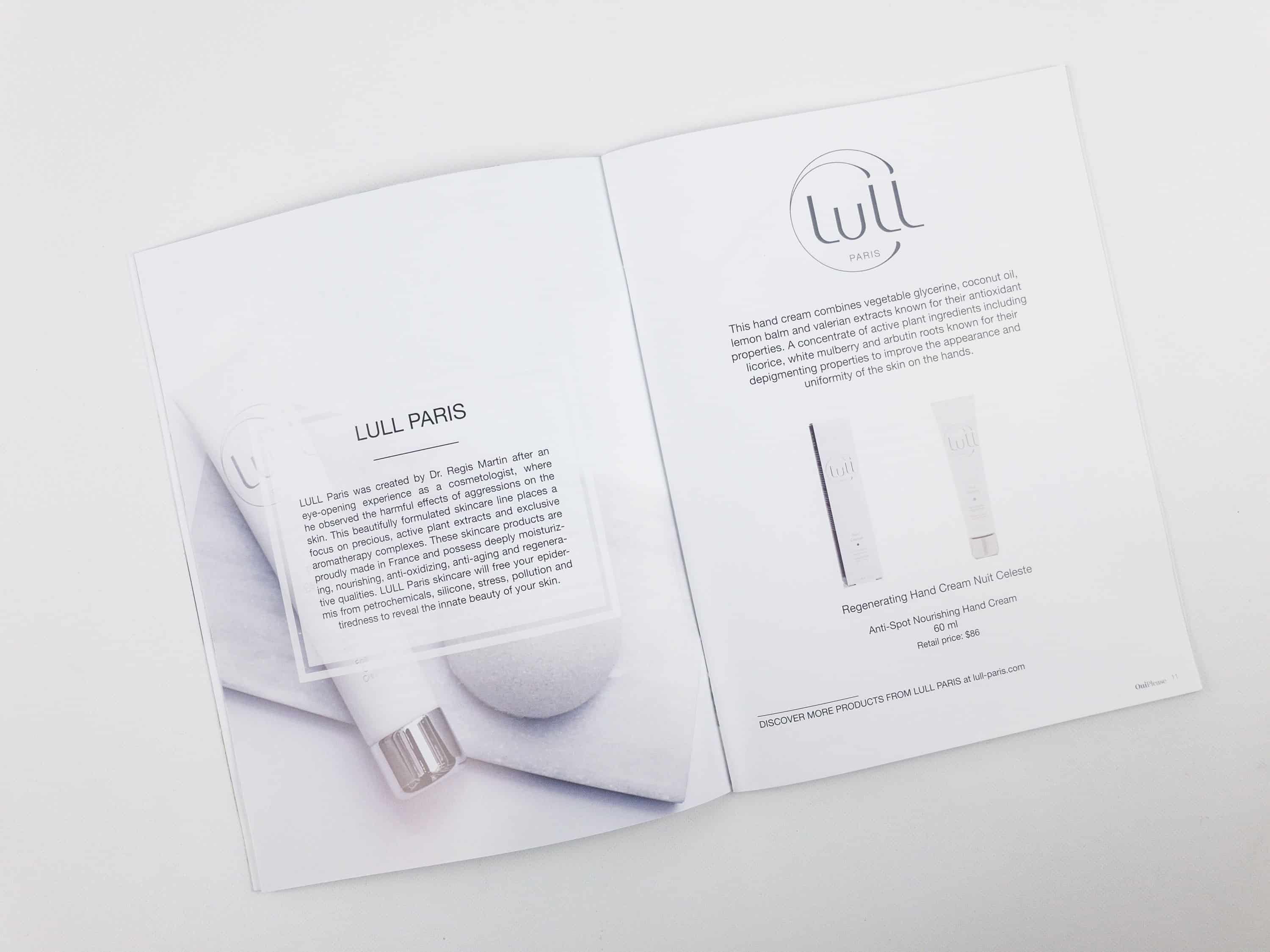 Lull Paris Anti Spot Nourishing Hand Cream ($86) This hand cream contains vegetable glycerine and coconut oil which has moisturizing and nourishing components.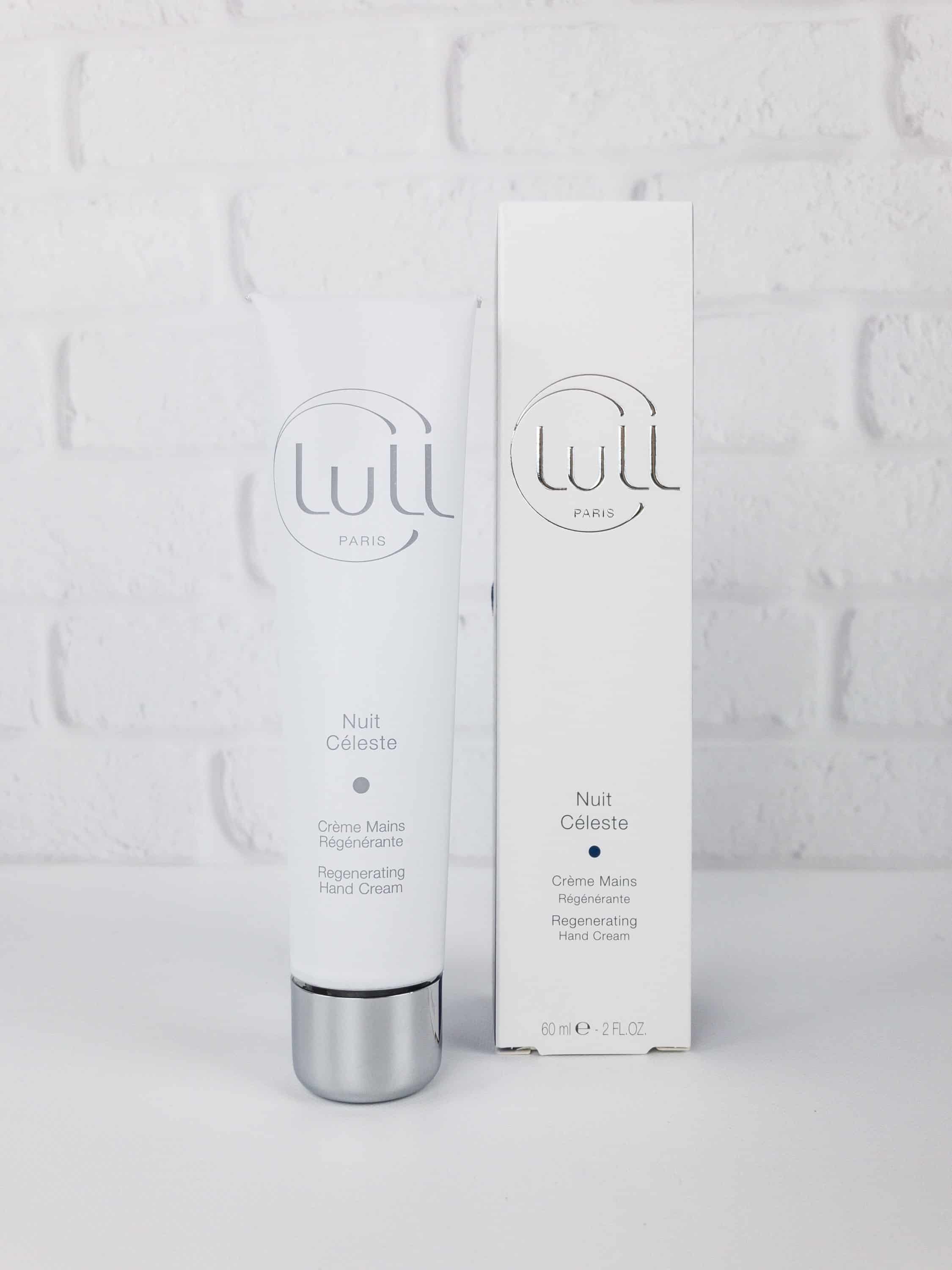 It made my hands feel soft and smooth. There was no sticky residue either!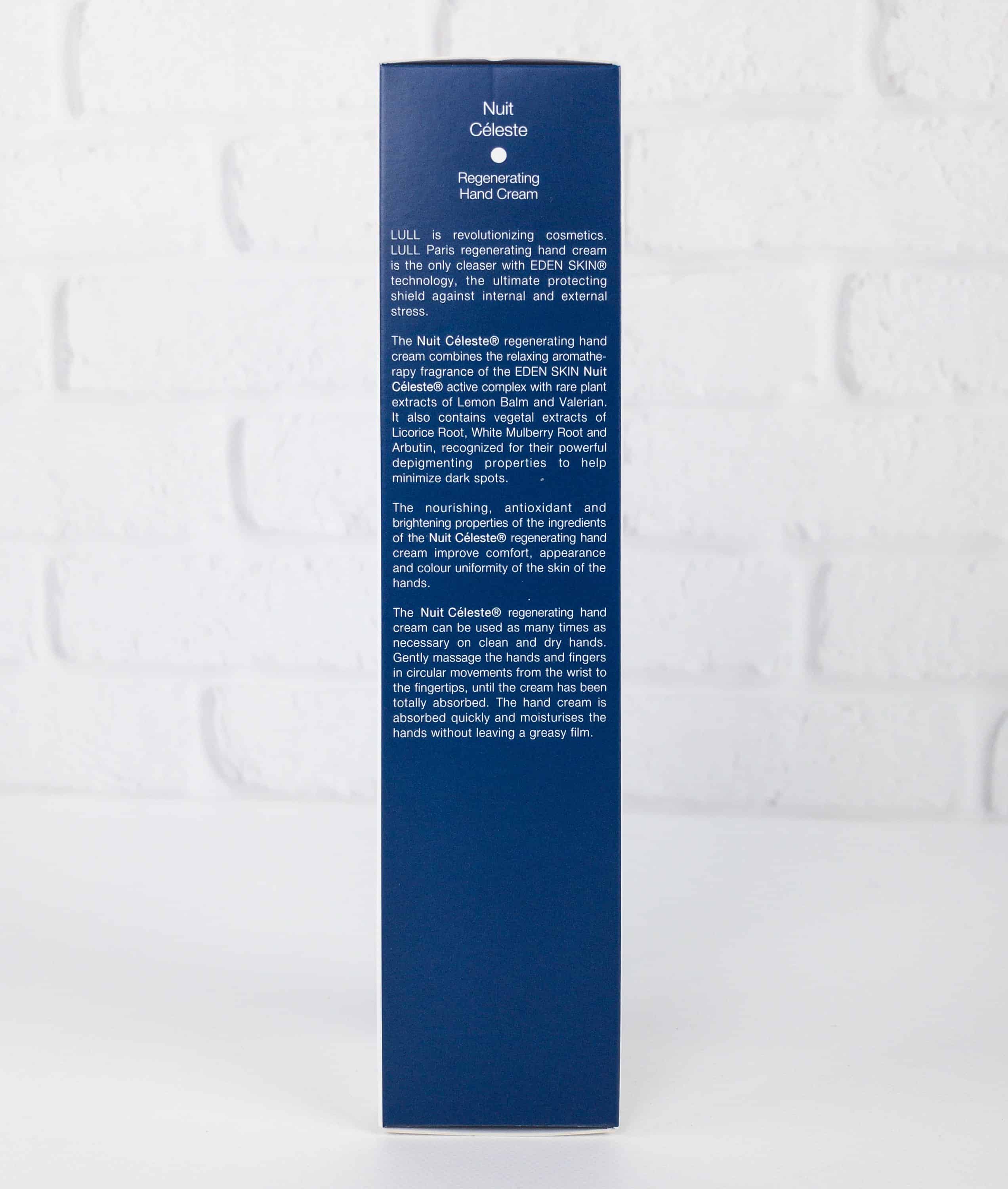 Other ingredients include lemon balm, valerian extracts, active plant ingredients from liquorice, white mulberry, and arbutin root.
It was formulated without silicones, mineral oils, allergens, parabens, and phenoxyethanol. Not tested on animals.
Also included was a booklet containing more information about LULL Paris products.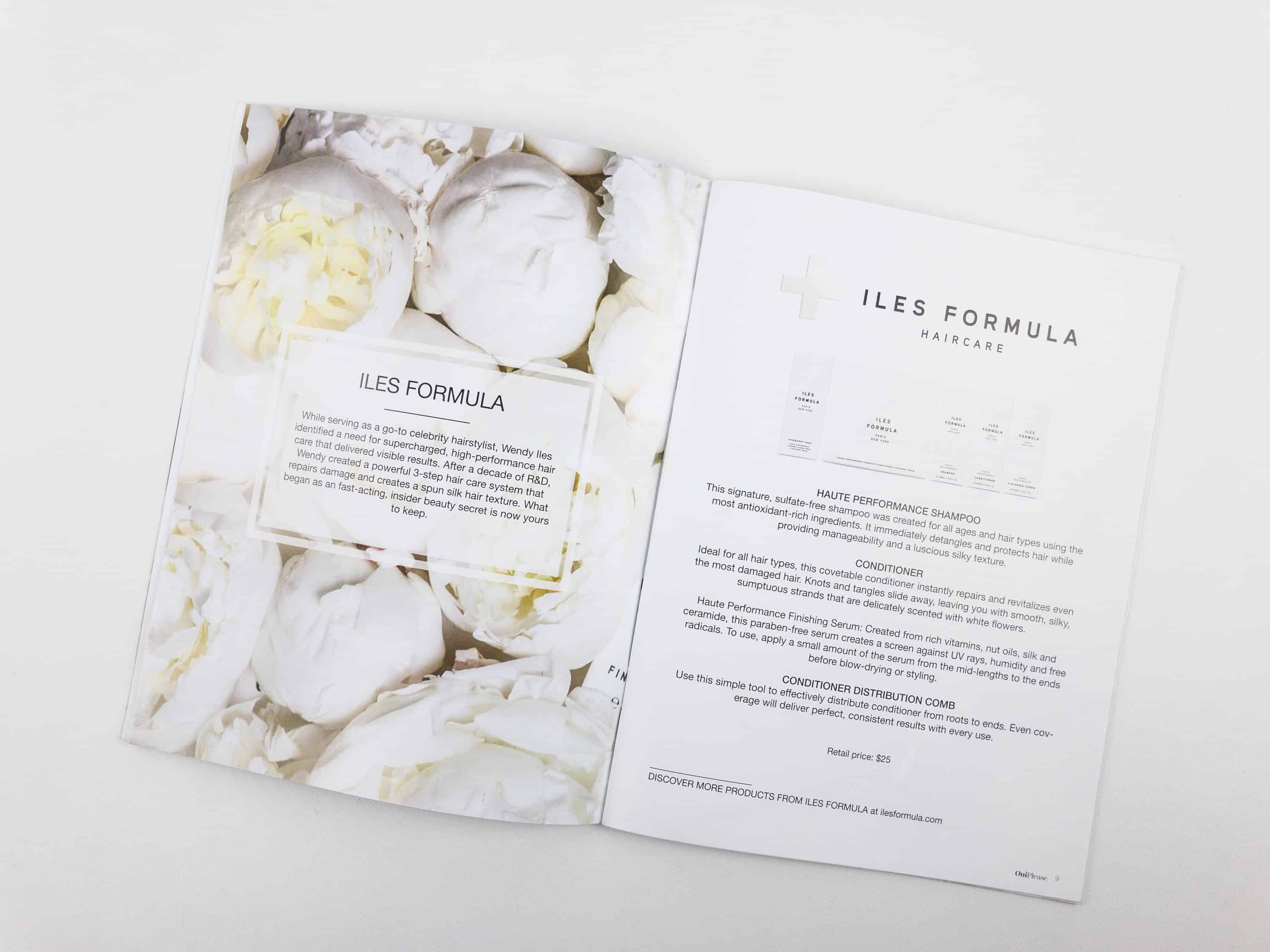 Iles Formula Discovery + Travel Kit ($28.50) A travel-friendly collection of hair essentials for on-the-go use!
Note that Oui Please is back to their old tricks on the value – the price given is for a kit that includes FOUR sets of packets and the comb, which has a $6 value.  We broke down the foil packets using our regular formula below, but FYI based on the price of the kit adjusted for everything, the foil packet set has a $5.625 value. That means this set is about 11.63 – not $25!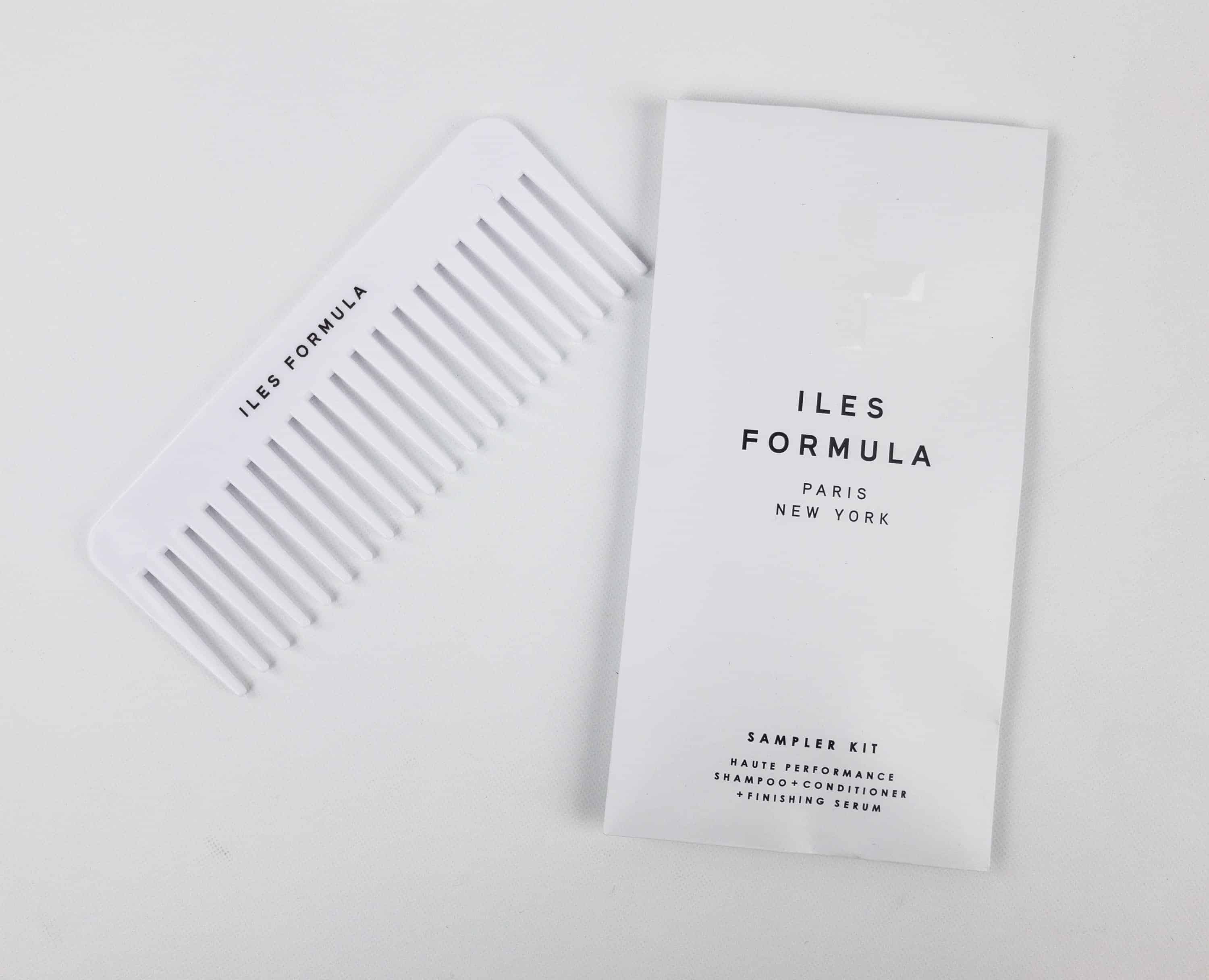 It includes a comb to evenly distribute products…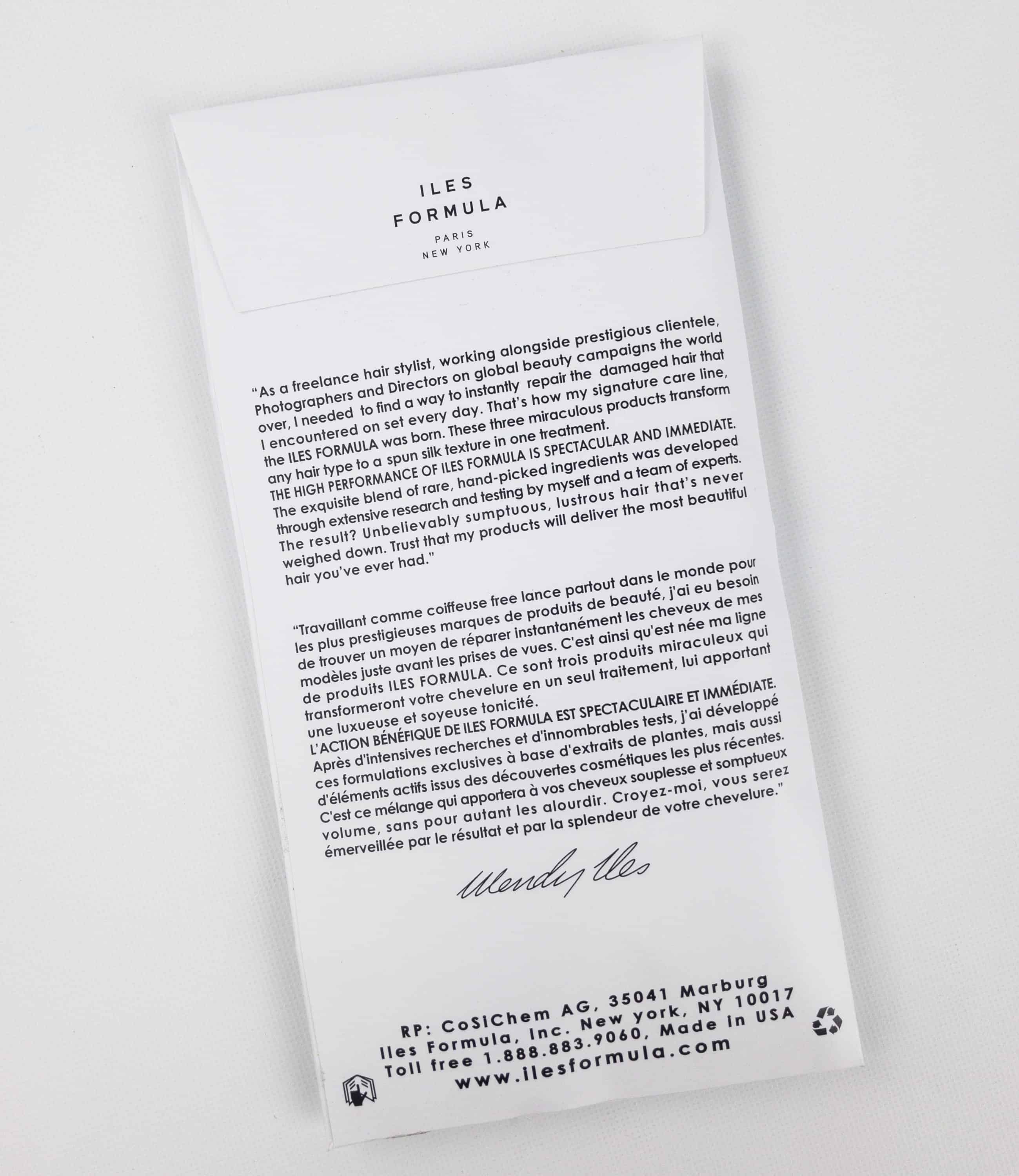 …and a cleansing shampoo, a nourishing conditioner, and a protecting serum. Everything was formulated without parabens, sulfates, and phthalates.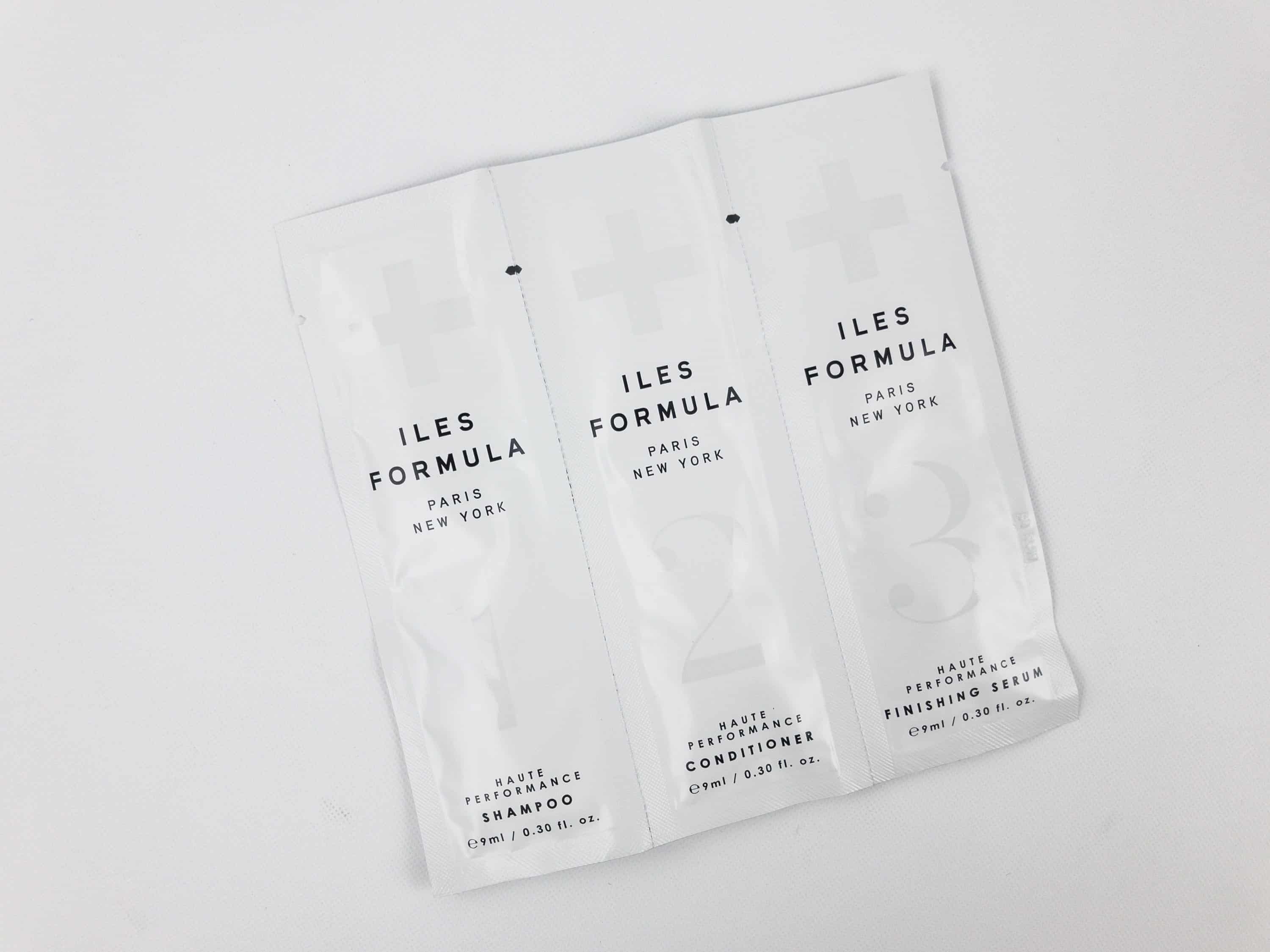 Iles Formula Haute Performance Shampoo ($1.45) Cleanses without drying the hair.
Iles Formula Haute Performance Conditioner ($1.72) Makes the skin silky and smooth.
Iles Formula Haute Performance Finishing Serum ($1.94) Can be applied to wet or dry hair to protect it from humidity and other environmental or chemical damages.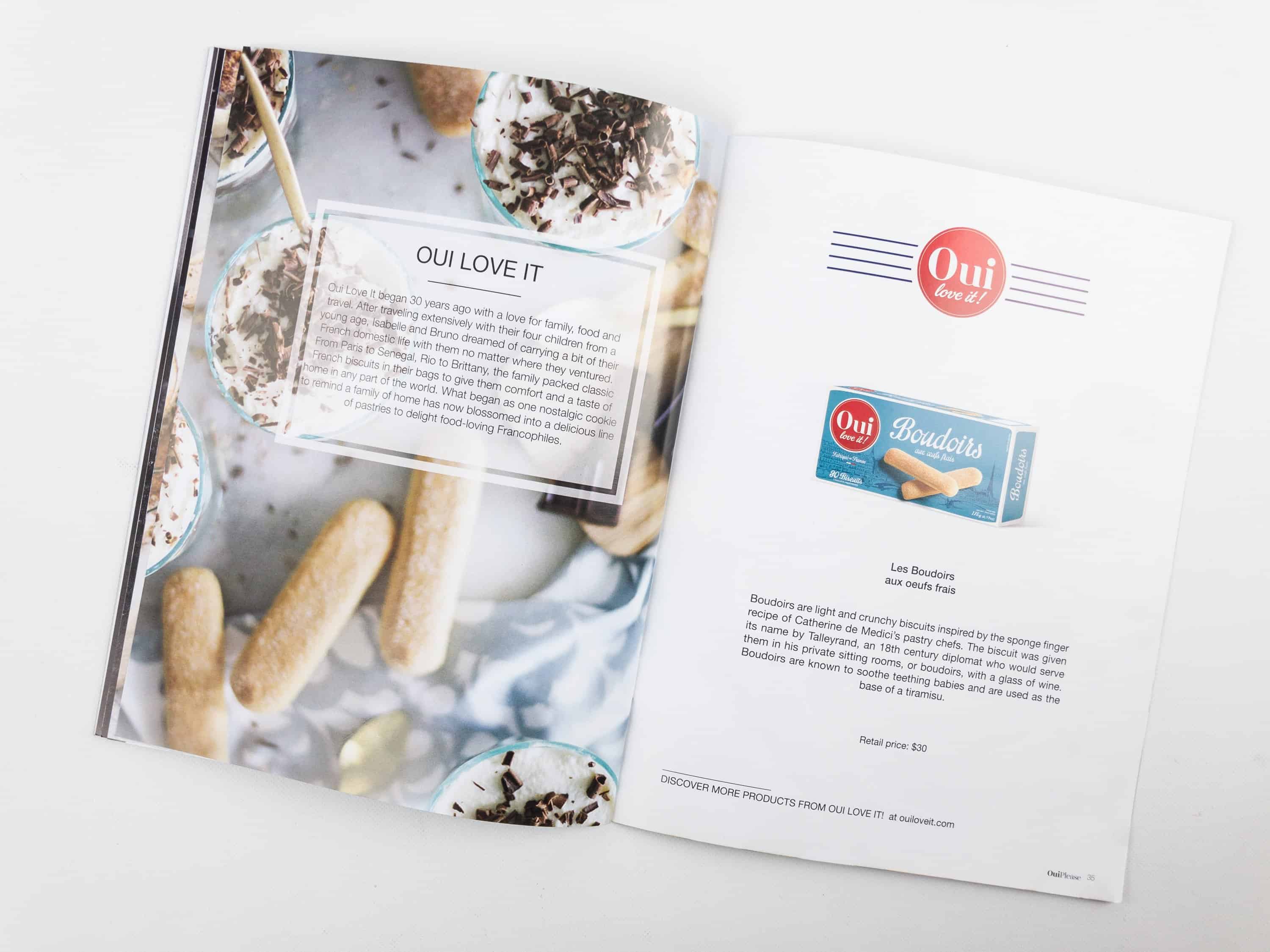 Oui Love It! Les Boudoirs Aux Ceufs Frais ($30 – get real Oui Please) Light and crunchy biscuits, also known as ladyfingers.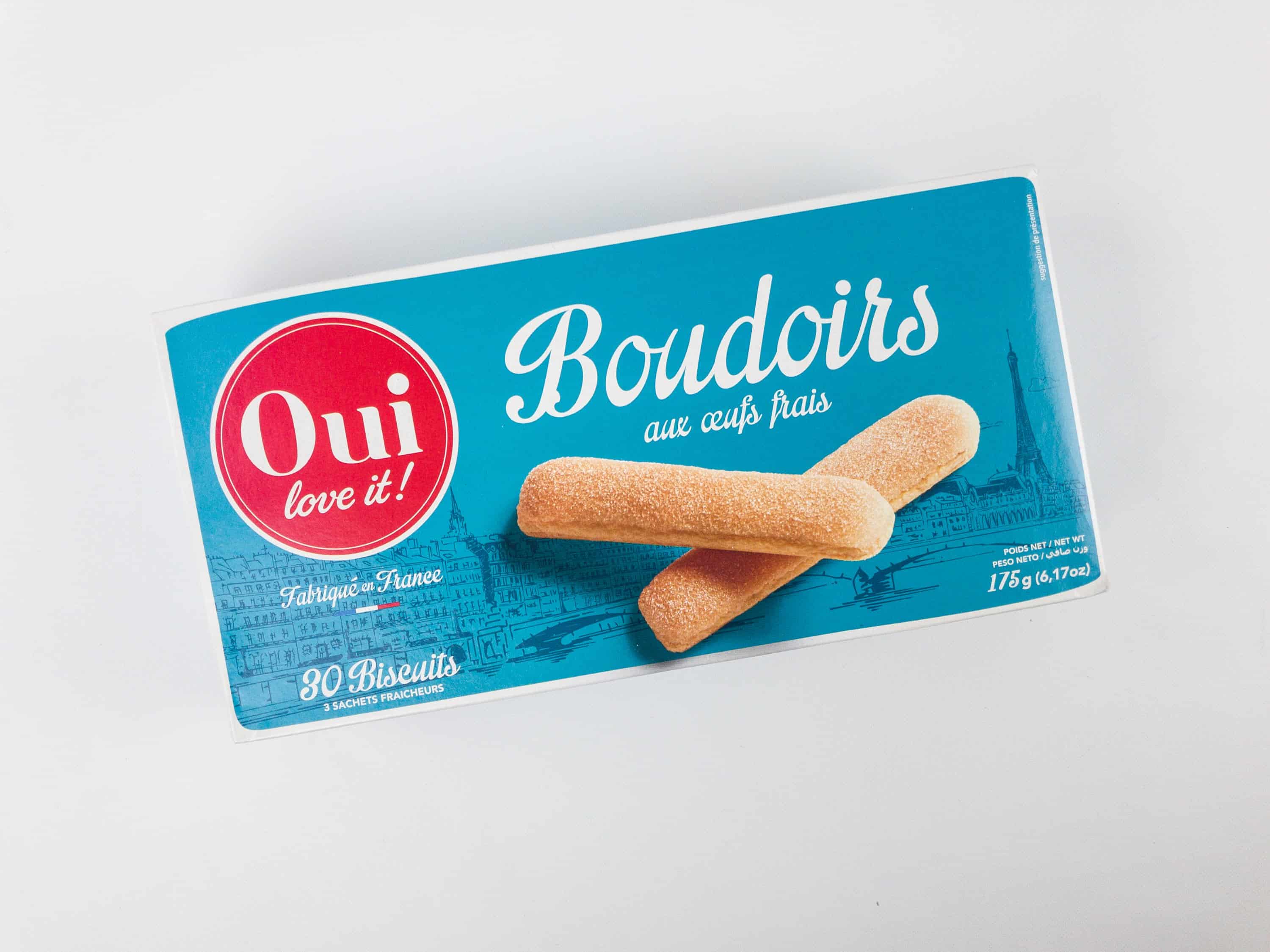 These can are commonly used as a base for tiramisu, but can also be eaten alone or with a cup of hot beverage.
Ingredients include sugar, wheat flour, fresh eggs, glucose-fructose syrup, milk proteins, citric acid, and ammonium carbonates as raising agent.
There were three packs inside the box!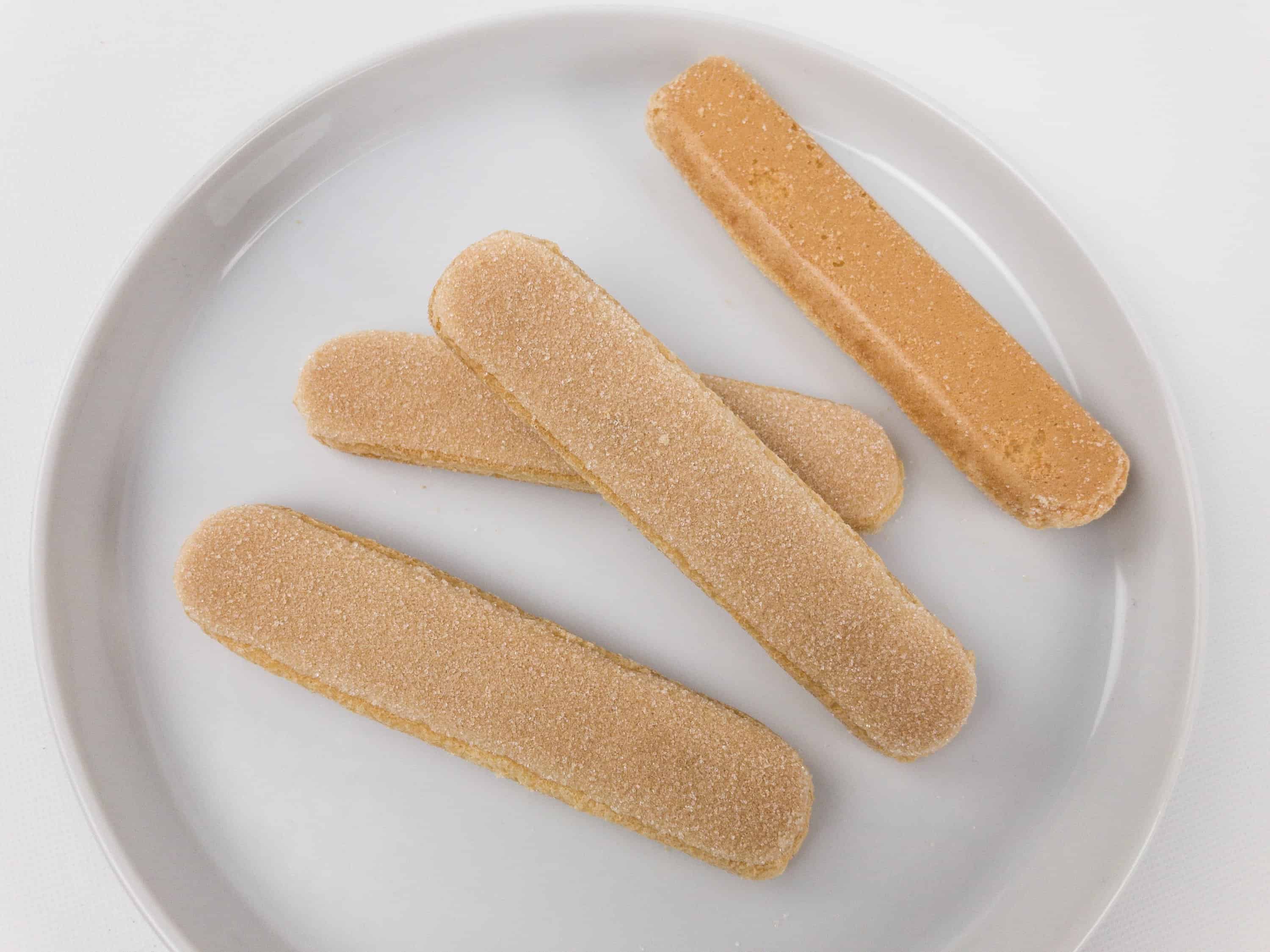 So yummy and fresh!
These are quite hard to find in the US, that's why we're really happy to see it in the box. They were also immediately gobbled and we never even thought of making a recette with them! I love the crunchy sugar on the outside! Do I think they're worth THIRTY DOLLARS? Absolutely not – but they were so good! We found them online for $4.89.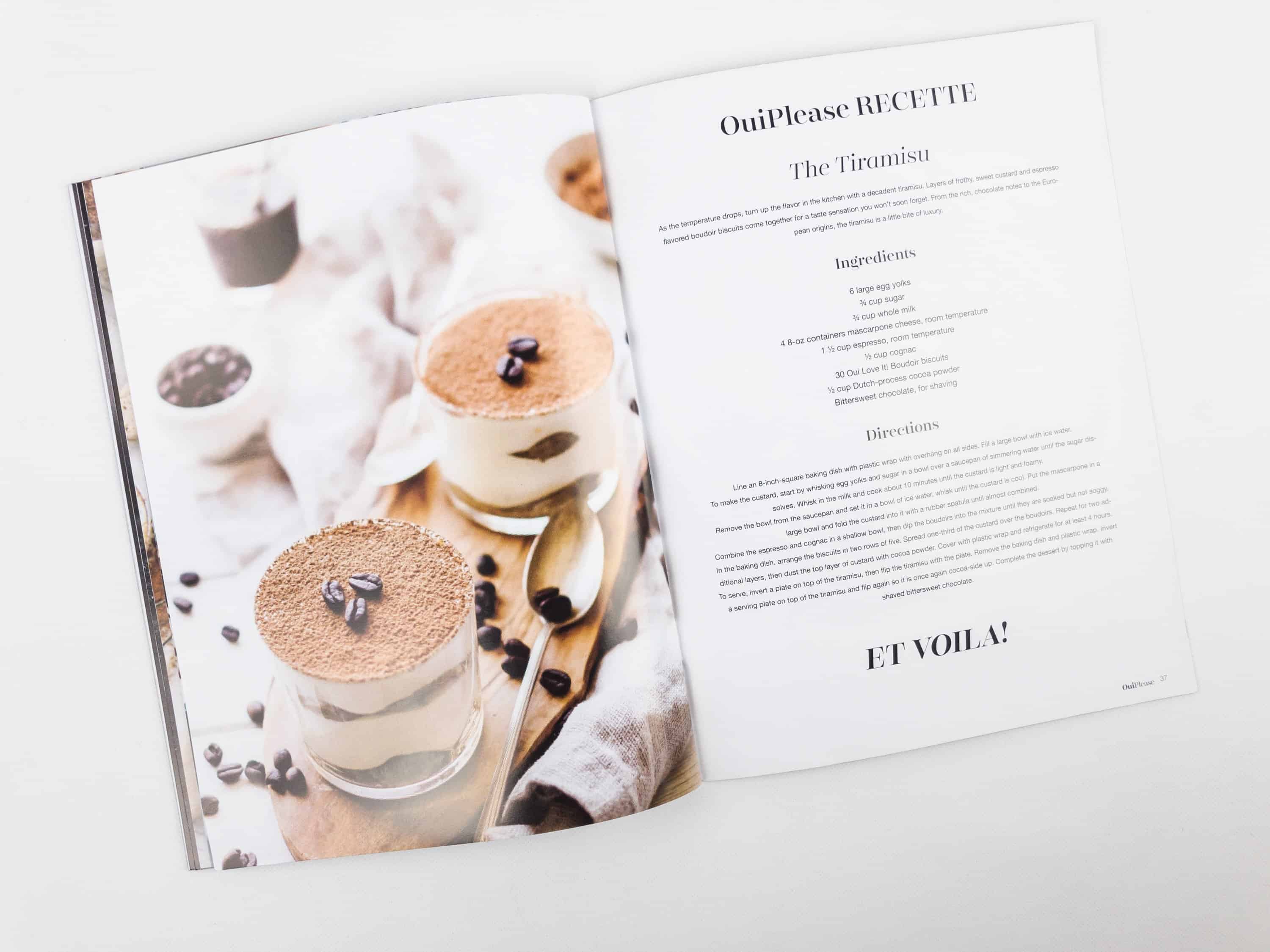 Oui Please even included a tiramisu recipe in case you want to give it a try.
This quarter's box had a high retail value but, just like the past ones, they included a bunch of items with inflated prices. It felt like this box was in need of a bulkier item too. Despite those issues, I still loved a bunch of things they sent, especially the beret and the biscuits. Still hoping they'll improve the subscription in one way or another because the concept is really fun! The value we arrived at is over $311 but really it's more about whether you think the cost of the box is worth the items inside.
What did you think of this season's Oui Please box?