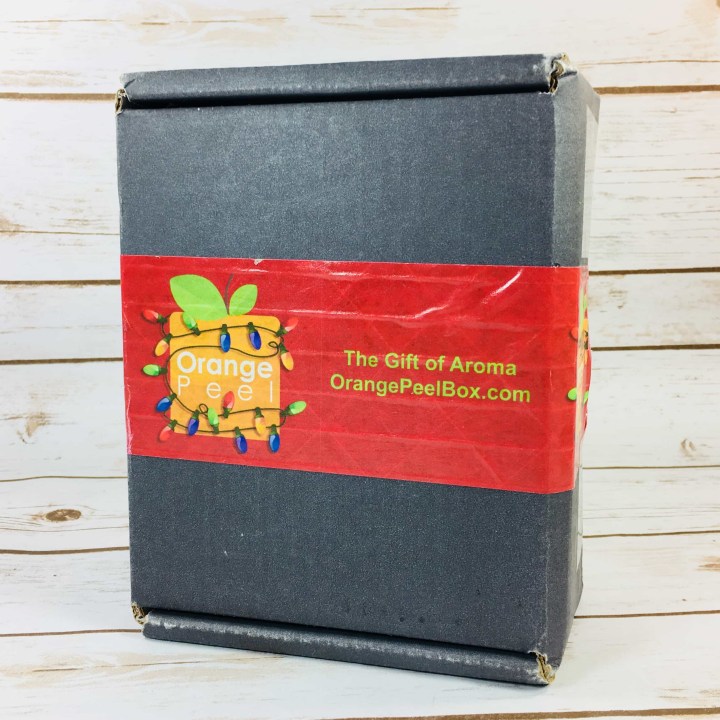 Orange Peel Box is a monthly aromatherapy box for your body and home featuring artisan made products that are clean and all-natural. The full-sized box (reviewed here) is $49.90 a month and will have 4-6 full-size products while the Orange Slice Box is $35.90 a month and will have 2-3 full-sized items. Shipping is free in the U.S. and will vary for other countries.
Each box will allow you to explore the diverse and growing world of aromatherapy products. The box will contain aromatherapy products for your home and your body such as: full size candles, diffusers, misters, body oil, shaving cream, shampoo, deodorant, balm, perfume, bath salts, inhalers, jewelry, and much more. Each month's selection will be based on the previous months selections, so you will not receive too much of one type of product and will have time to enjoy the products. Create the mood in your room or give yourself a little boost during the day.
DEAL: Get 10% off your first box when you use code: ORANGE10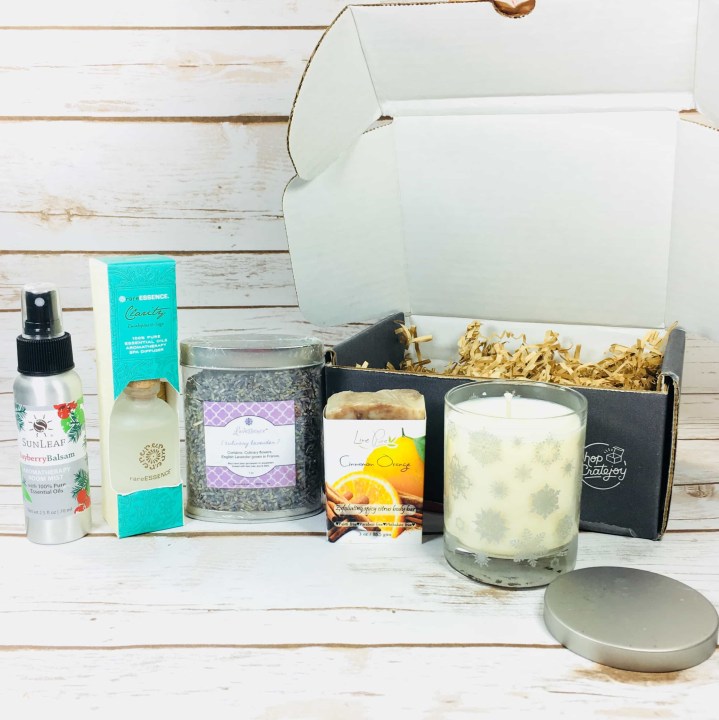 When I opened the box, I found all the items safely tucked away in brown paper squiggles.
The theme for November is Holiday Box and is supposed to help you create a special ambiance to help ring in the holidays with friends and family!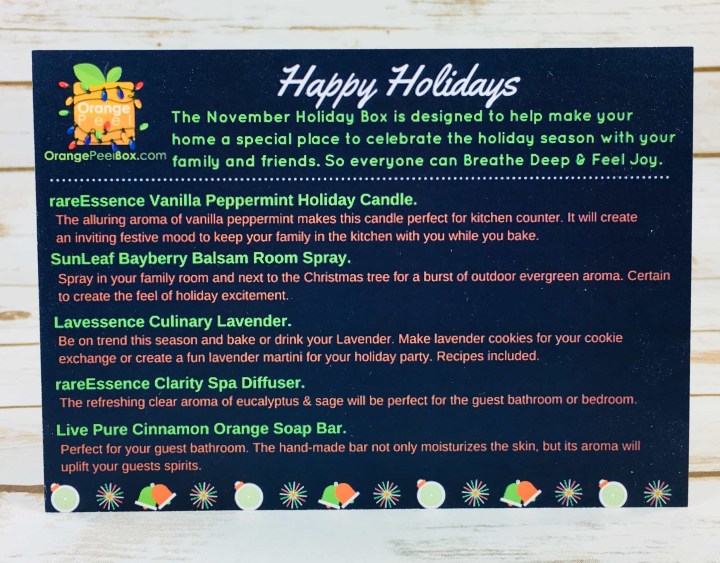 The back of the card lists all the products and suggestions for their use.
Everything in the box! I found a lovely assortment of items and the scents are spot on for this time of year!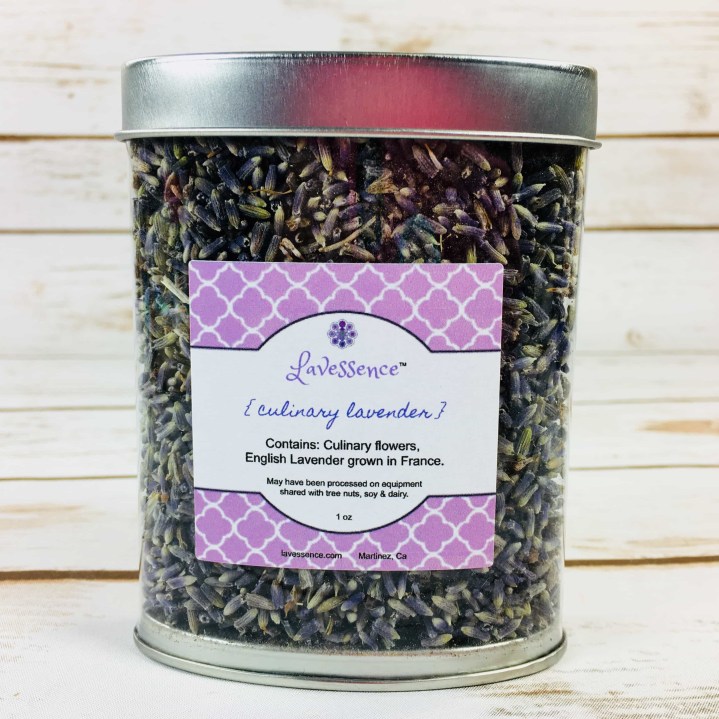 Lavessence Culinary Lavender ($4.25) is different from the type of lavender you might use for a sachet!
These little flowers are so pretty and can be steeped for a relaxing tea, used to flavor sugar, or used in recipes. I've pinned several already that look delicious.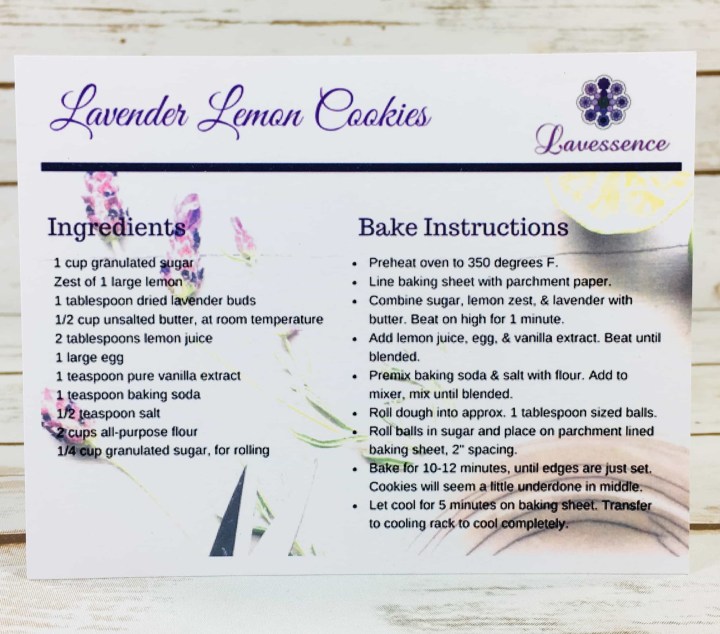 There was even a card that included two recipes that would make a lovely treat.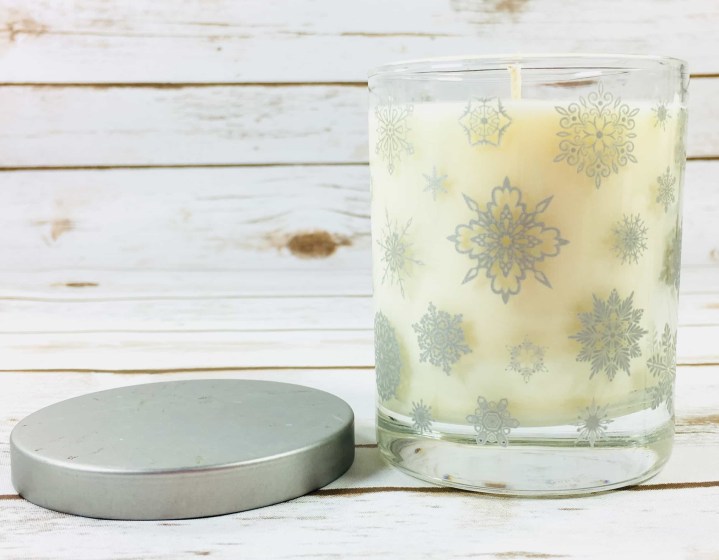 rareEssence Vanilla Peppermint Holiday Candle ($20?) I couldn't find this exact candle but similar ones are from $20-27 each. I love all things peppermint and this candle is no exception. It is sweet and uplifting.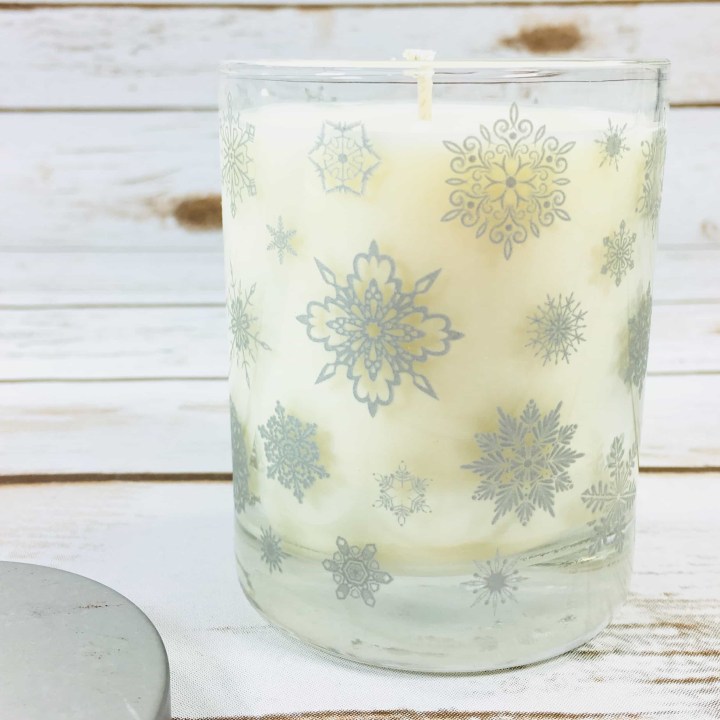 RareEssence candles are made from GMO-free soy and are scented with essential oils. This size should burn for around 40 hours. The holder is decorated with snowflakes but I would burn this any time of year.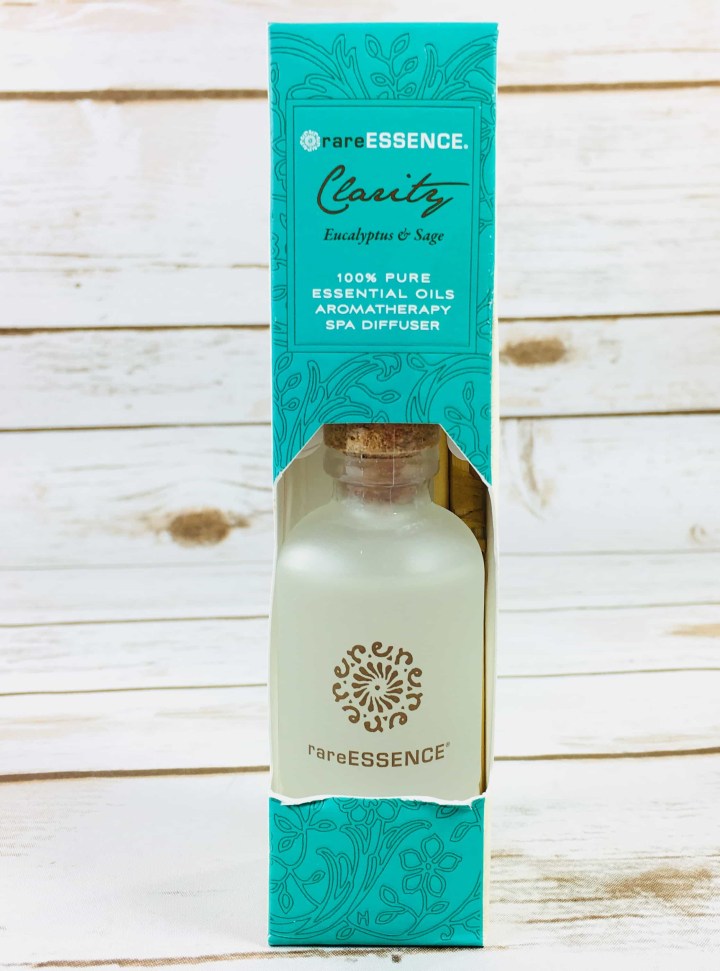 rareEssence Clarity Spa Diffuser ($18) "Clear the fog and find your center with the help of eucalyptus and sage."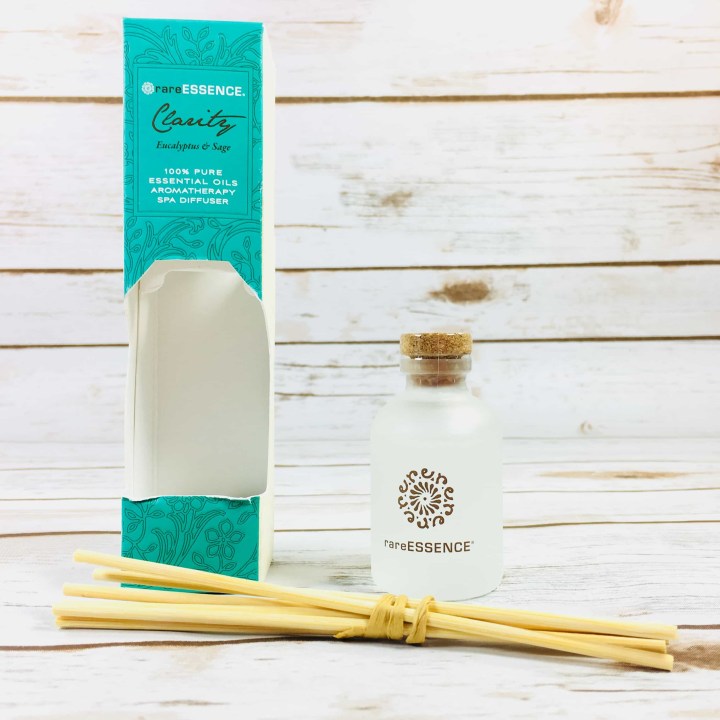 Inside this box, I found a frosted glass bottle and some reeds. The scent is provided by 100% essential oils including eucalyptus, sage, and lavender.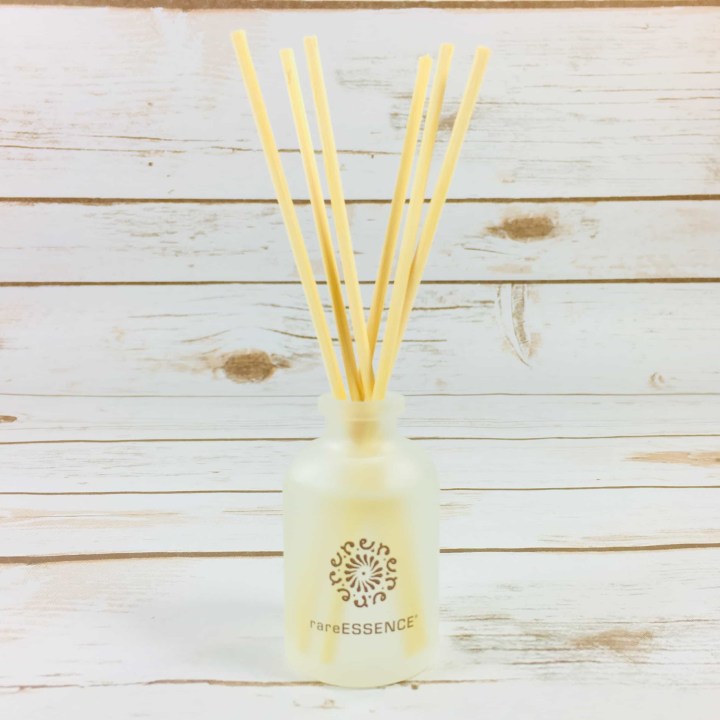 I placed the reeds in the bottle and set it on my fireplace mantle. The scent is fresh and uplifting and should last 3-6 months. It's not overpowering, a smaller space would probably hold the scent closer, but I love the little lift I get each time I pass it by. To refresh, simply remove the reeds, flip them over, and stick back in the bottle.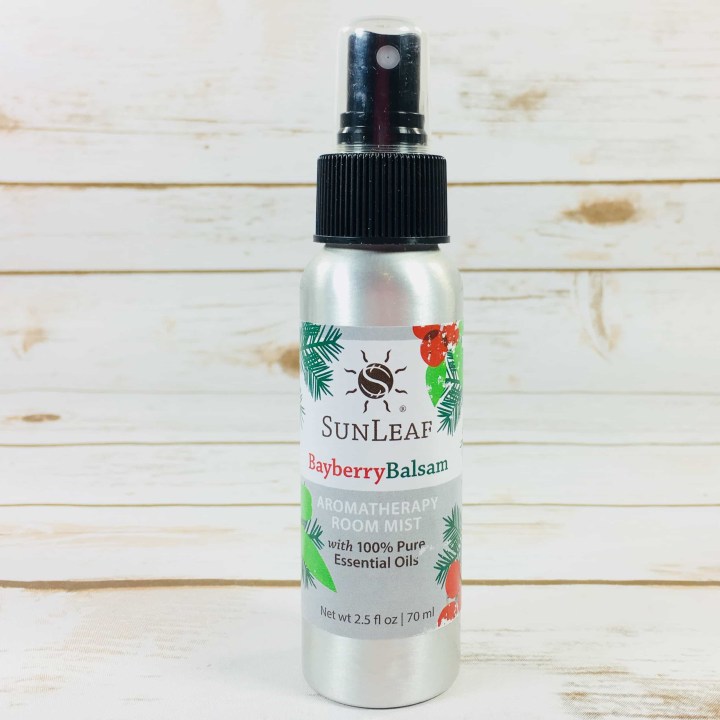 SunLeaf Bayberry Balsam Aromatherapy Room Mist ($9.99) We have an artificial Christmas tree and I miss that fresh pine scent this time of year. Well, now I can spray this around my house and it smells like we live in the forest! This limited edition scent is made with essential oils including balsam fir, bayberry, and clove. Just give a few spritzes and take a deep breath and imagine the pine cones all around.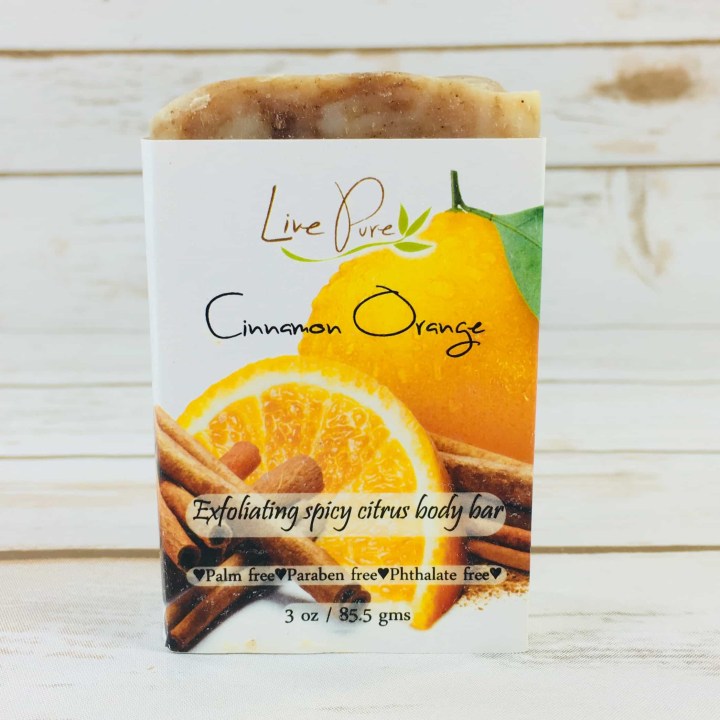 Live Pure Cinnamon Orange Exfoliating Spicy Citrus Body Bar ($5) Orange Peel Box suggests placing this in the guest bathroom but I plan on using this myself!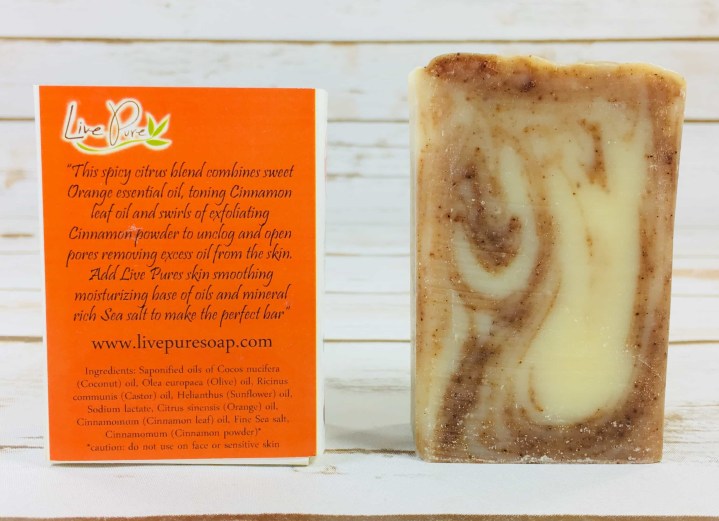 Saponified oils such as coconut, olive, and castor are blended with orange essential oil and cinnamon powder to help unclog pores and remove excess oil from the body (not suggested for the face.) It smells warm and sweet, almost like a clove-studded orange.
I can't help but get excited when I find my Orange Peel Box in the mail! I love that the products are all natural, high quality, and hand-made. They smell wonderful and the oils used seem high quality and pure to me! This box is a feast for at least 4 of my senses – smell, sight, and taste, as well as touch. The theme was perfect for the holidays and each item fit well and smelled magnificent. The value this month was around $57.24, possibly more depending on the value of the candle. I truly enjoyed each item and I also think this would make an amazing gift if you happen to be a house guest during the next month or two. Present this to your hostess; I bet she might prefer this to a bottle of wine!
What do you think of Orange Peel Box? Let me know in the comments!