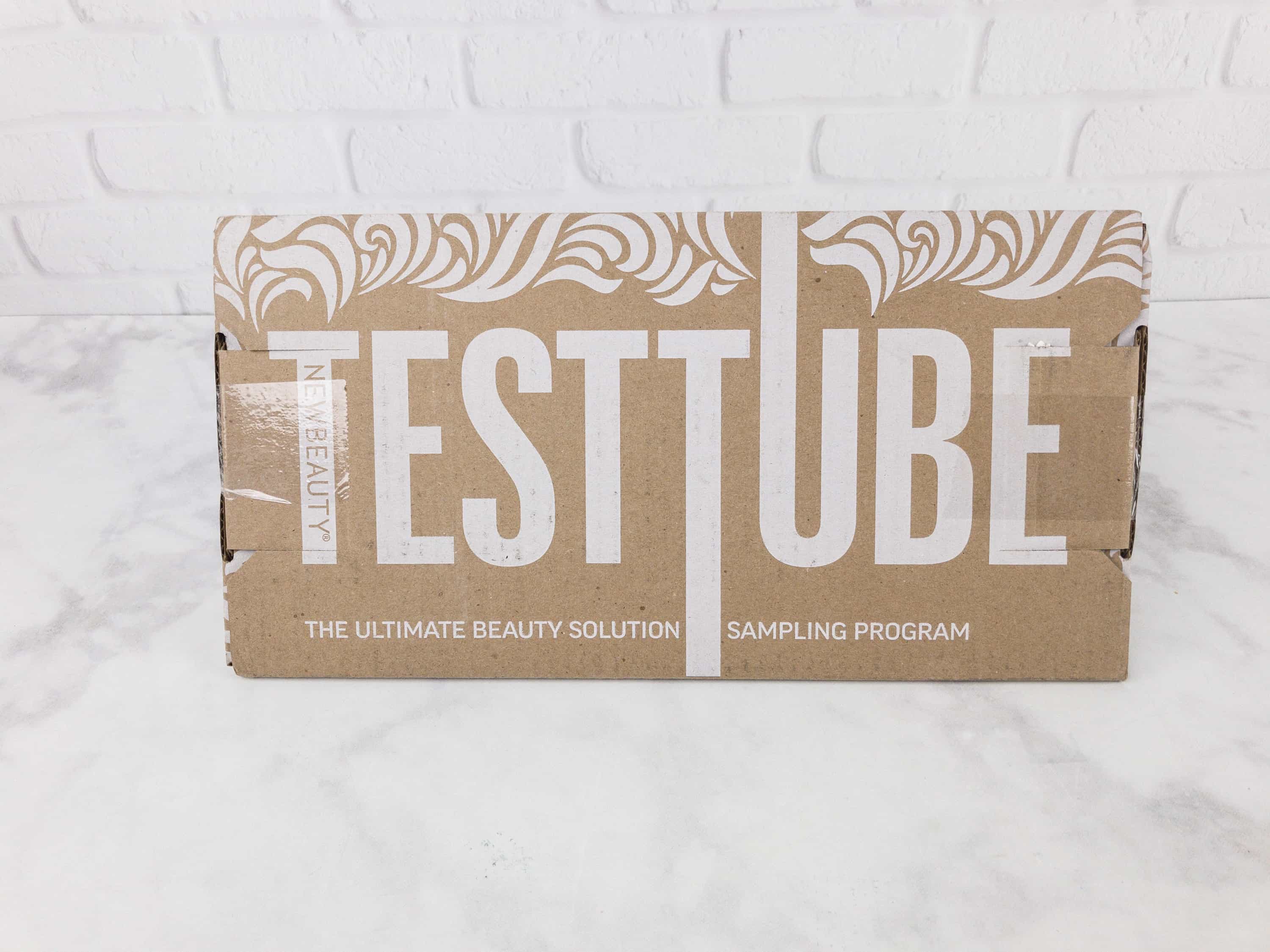 New Beauty Test Tube is a beauty subscription box filled with 10+ deluxe and full-sized luxury beauty products, plus a subscription to New Beauty Magazine, delivered quarterly. This subscription is $29.95 plus shipping and is delivered every other month. NBTT recently made some changes and now says that they offer "beauty solutions" that will help solve our biggest makeup, skin, hair, and body concerns.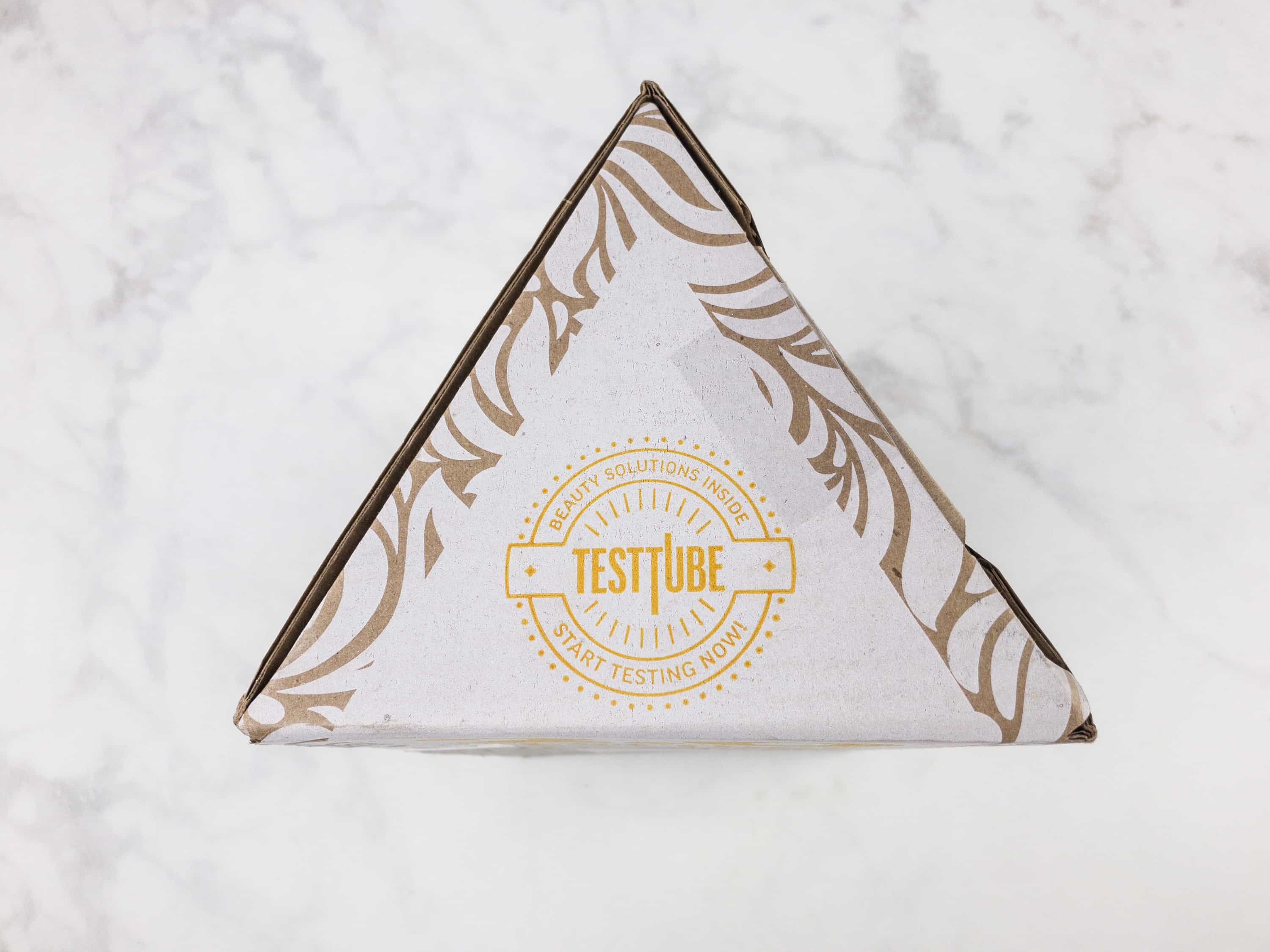 DEAL: Save $9 on your first box! No coupon needed, the discount will automatically be applied at checkout.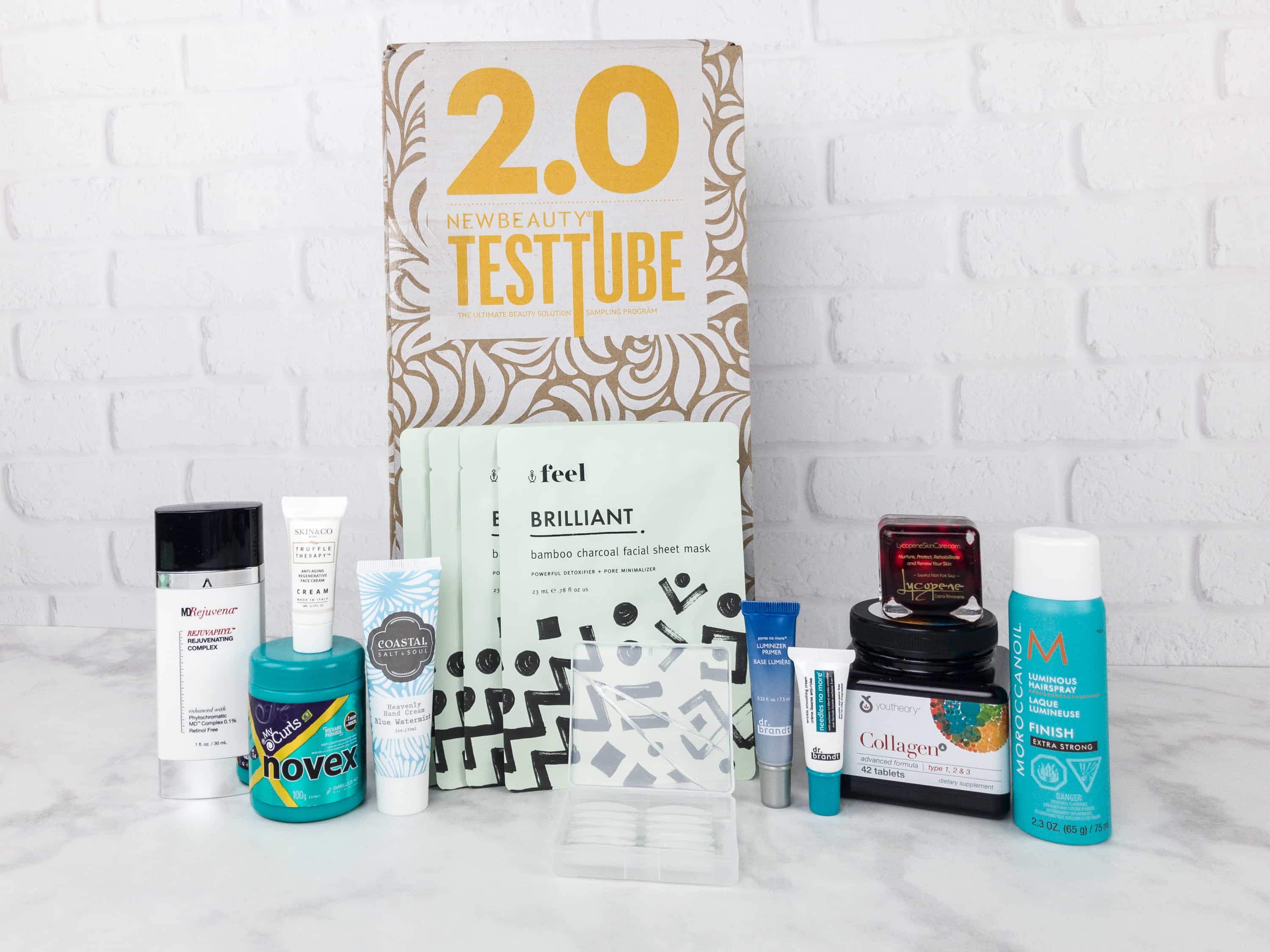 Everything in my box! NBTT promises 10 or more full-sized and deluxe sample-sized products and at least $150 value.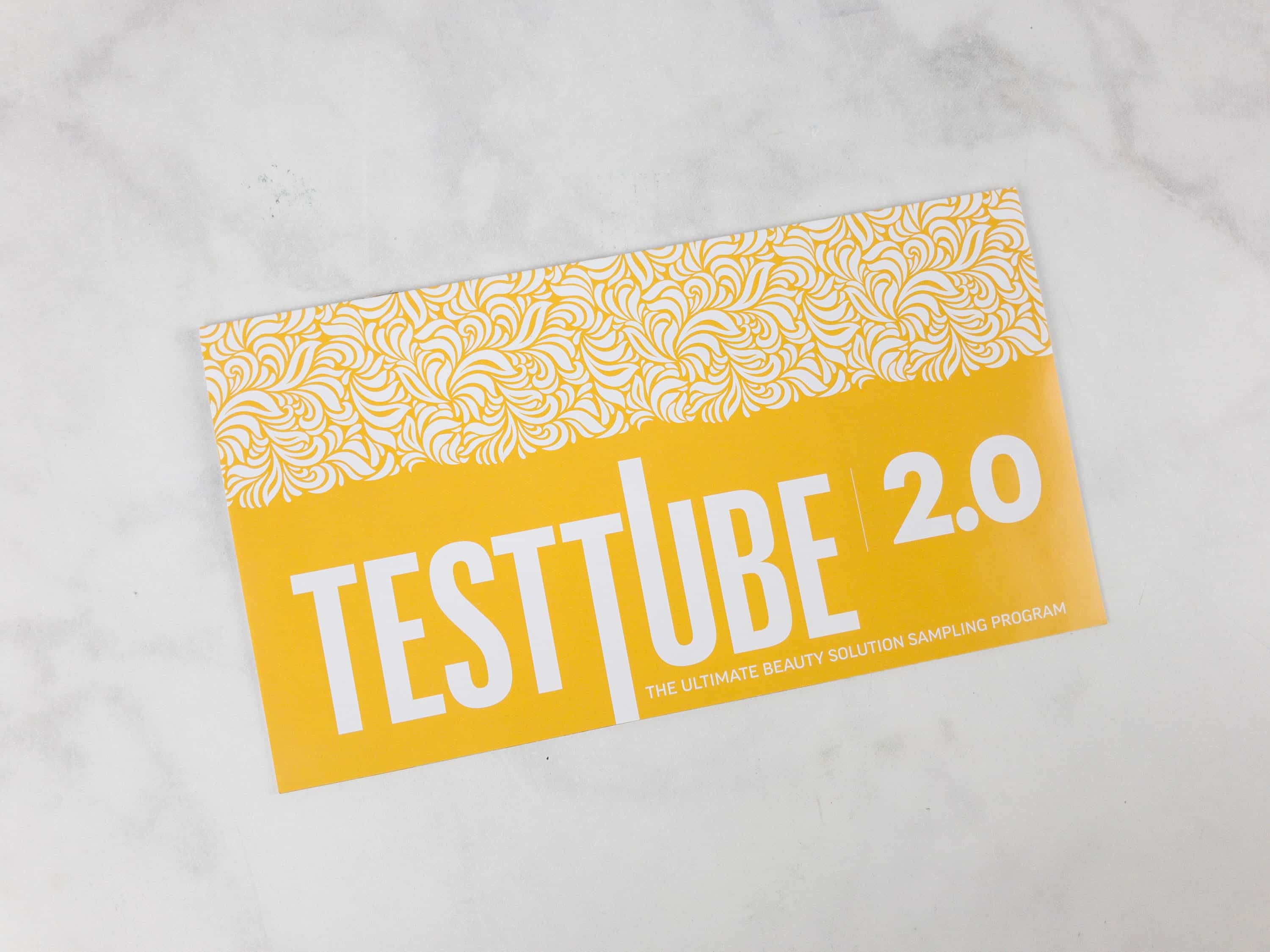 Each "Tube" comes with a lengthy product information booklet to teach you about everything in your haul.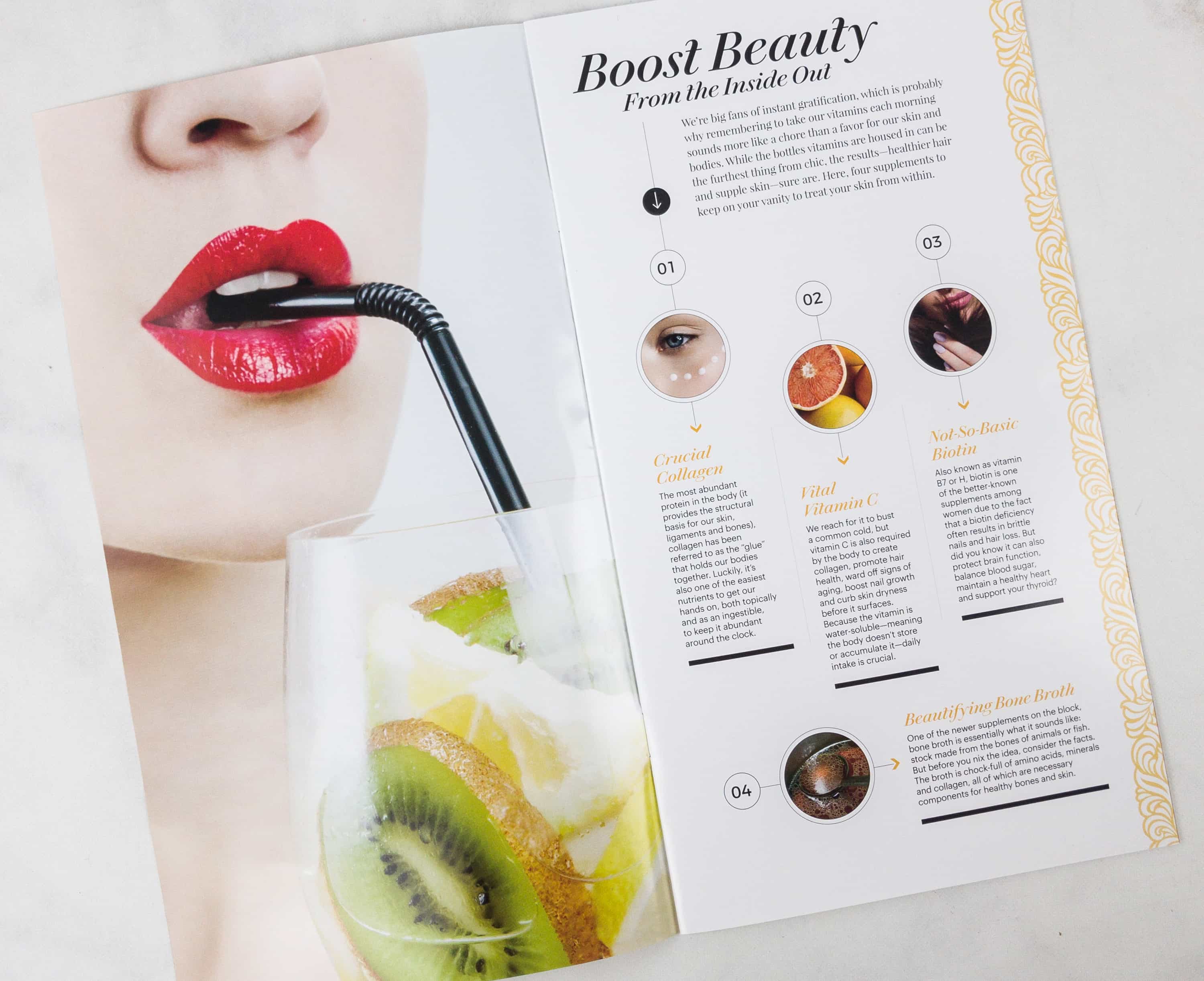 The booklet has several pages of listicals, pointing out trends and hot topics in the world beauty.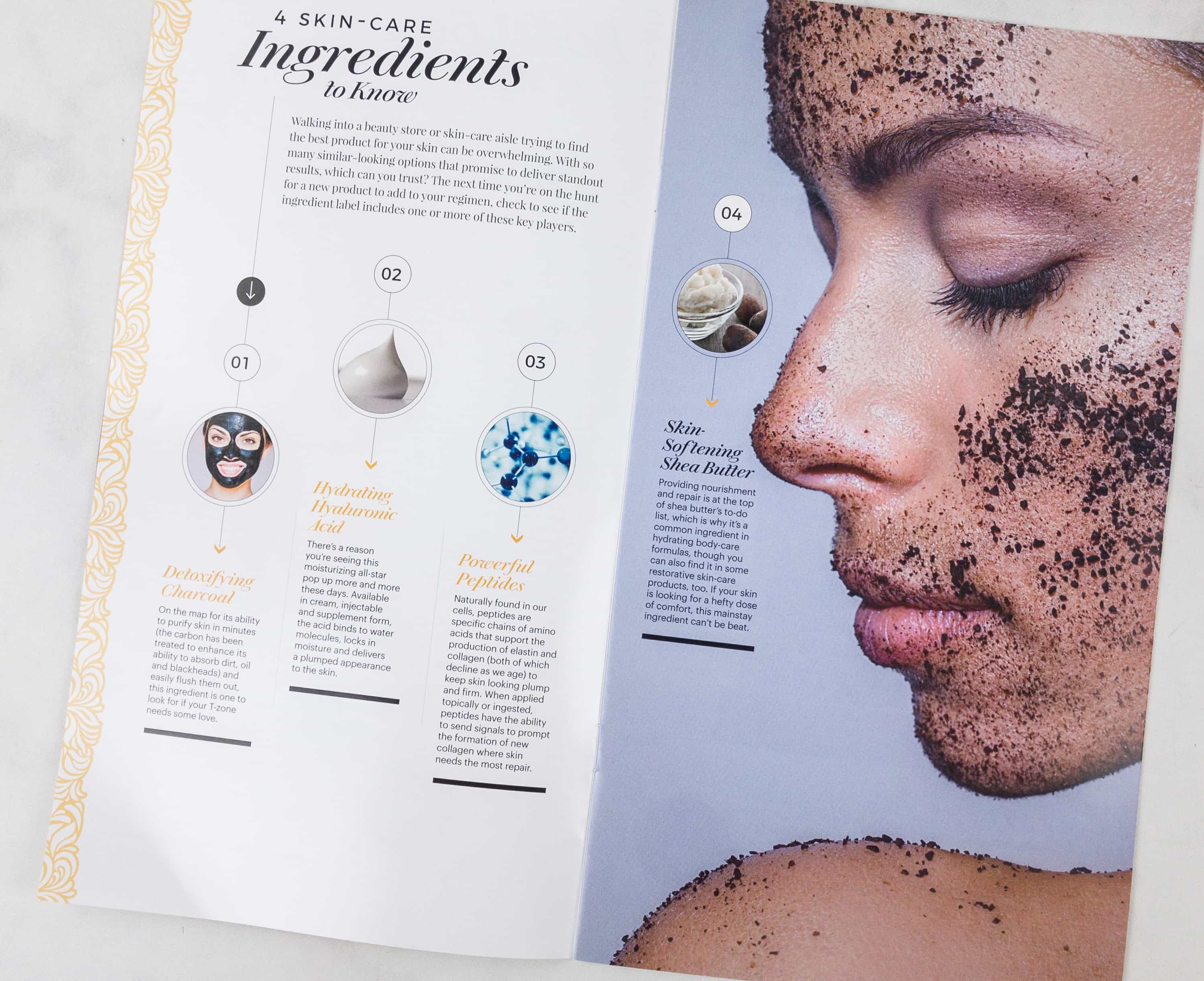 Many powerful ingredients pop up over and over again in the best beauty products — these pages explain some of the science that makes these products so effective.
The booklet also has product pages that are very detailed and list the problem, solution, retail price, and insight from the editors regarding each product.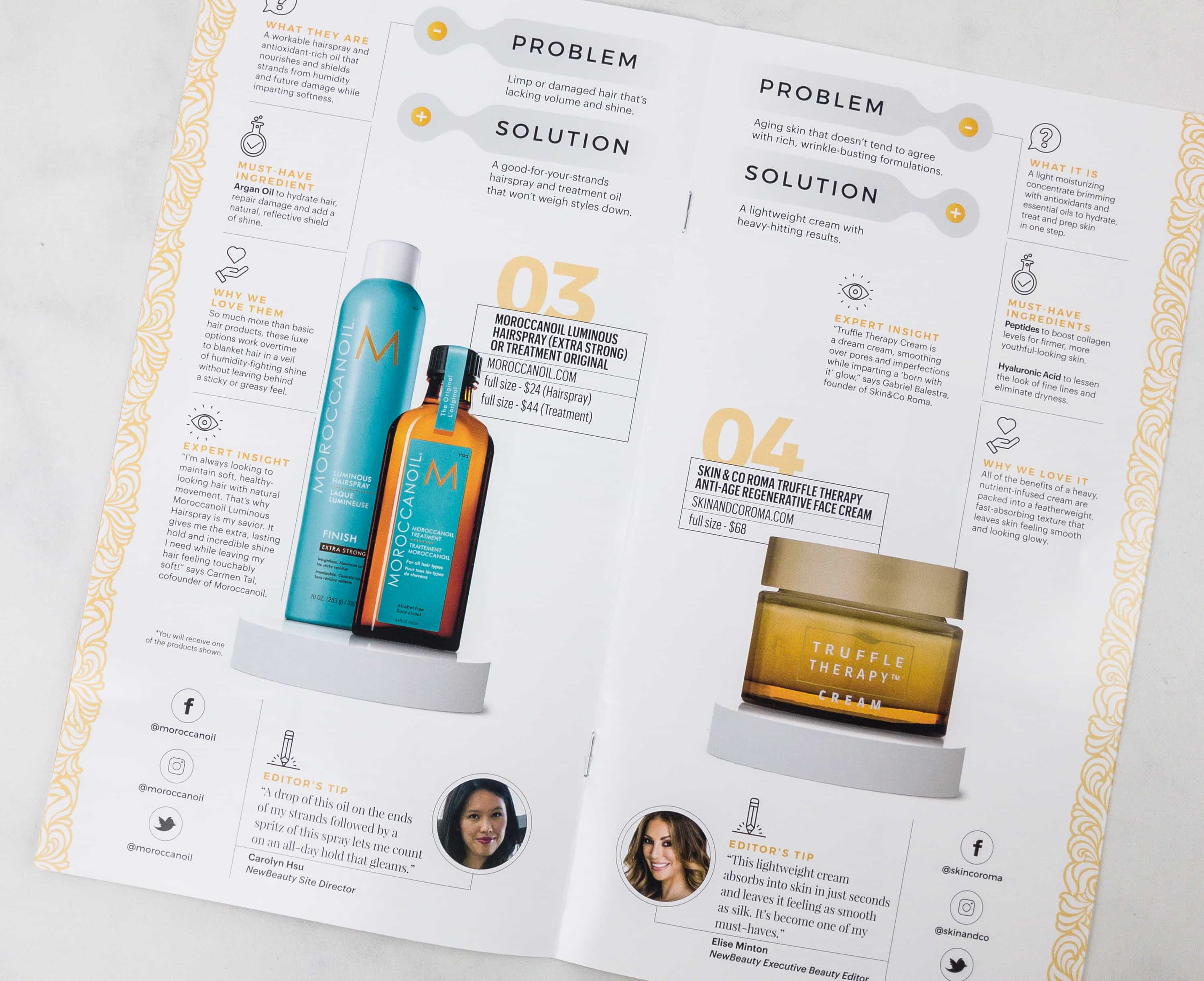 You'll notice those beneficial ingredients from the first few pages popping up all over the place.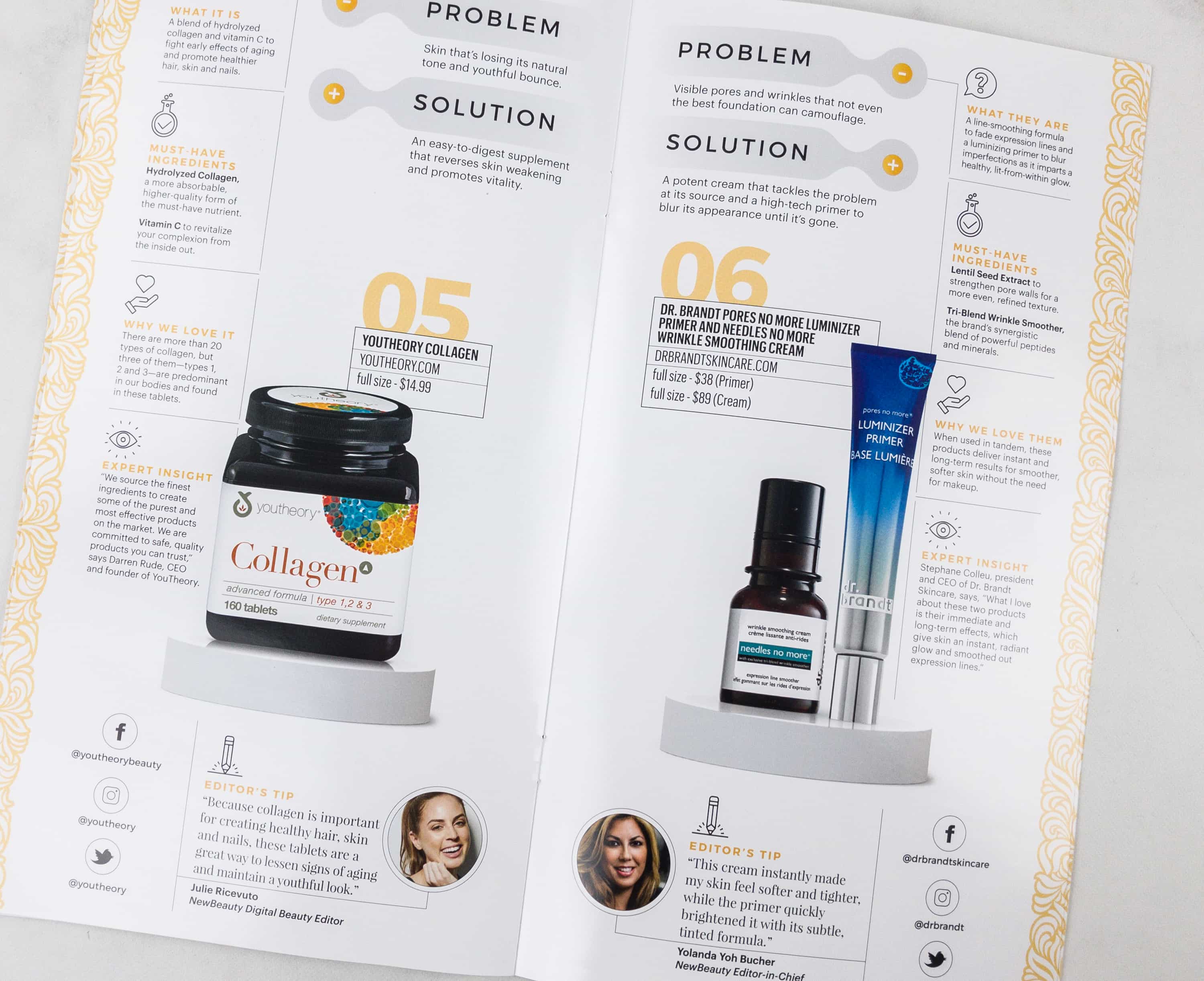 The price for a full-size version of each product is noted — you definitely get a sense of how much value is crammed into this subscription!
I find the format really useful. It has tons of information, but it's broken down into quickly-scannable blurbs, and the Problem/Solution header is an instant snapshot of each product's purpose.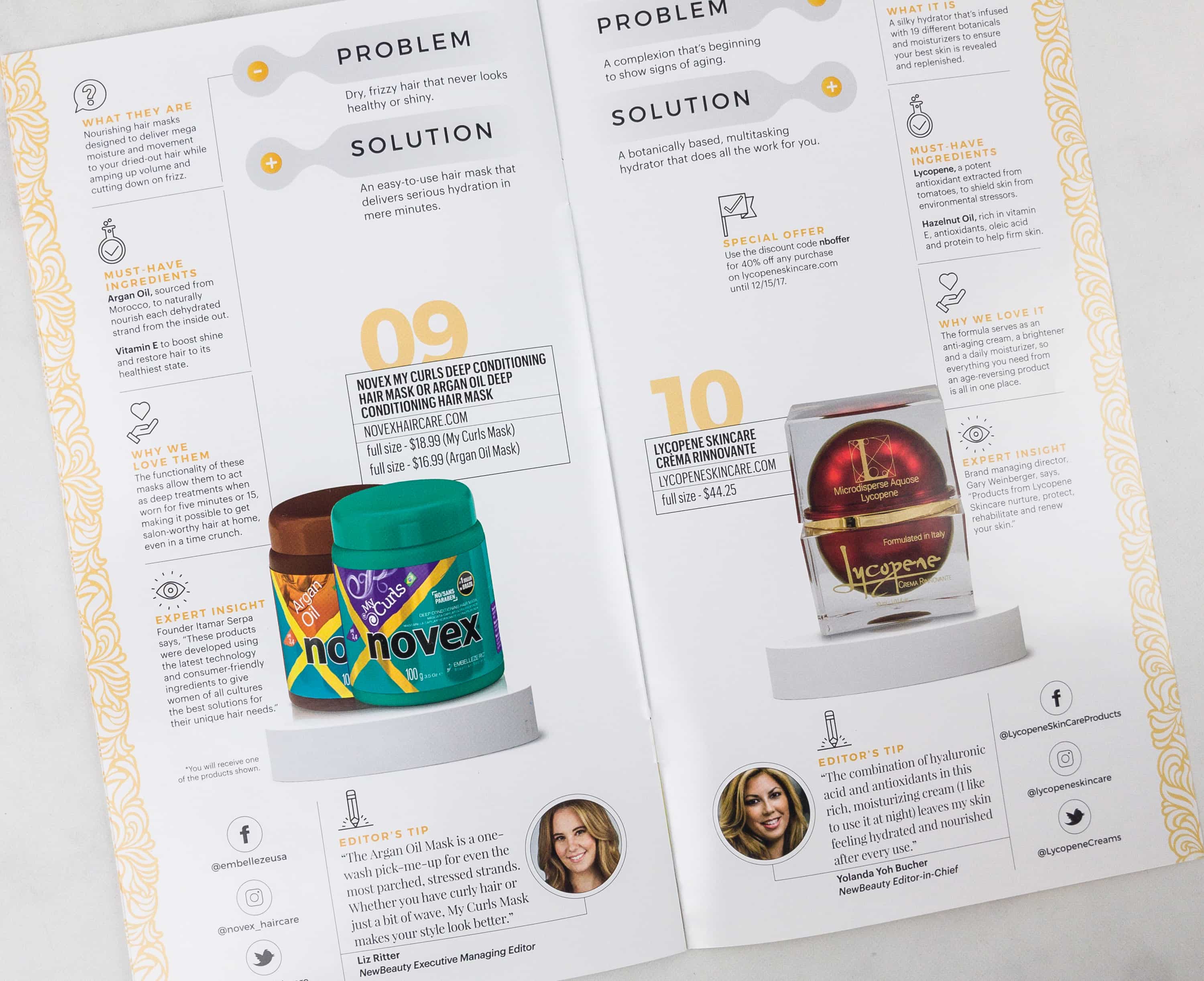 Not every product in the tube gets listed in the booklet, and there may be variations with the additional products.
This box has items that aren't in the booklet (total variations/bonus items) plus items that you will see in the booklet but not receive because they are a variant item. In addition – the booklet shows the full sizes while you may not receive the full size. We've broken things down into 3 sections below – in the booklet (everyone gets), everyone gets a variant item, and bonus items that aren't in the booklet. There weren't any bonus items this time around.
In the booklet – the following items were in the booklet and we think everyone should receive them.
Dr. Brandt Pores No More Luminizer Primer ($8) Makes pores less noticeable and leaves the skin with a natural glow.
Dr. Brandt Needles No More Wrinkles Smoothing Cream ($36 fullsize) A lightweight anti-wrinkle treatment that you can wear under your make up.
Such a powerful combo!
Also included is a 40% off coupon code which can be used at drbrandtskincare.com.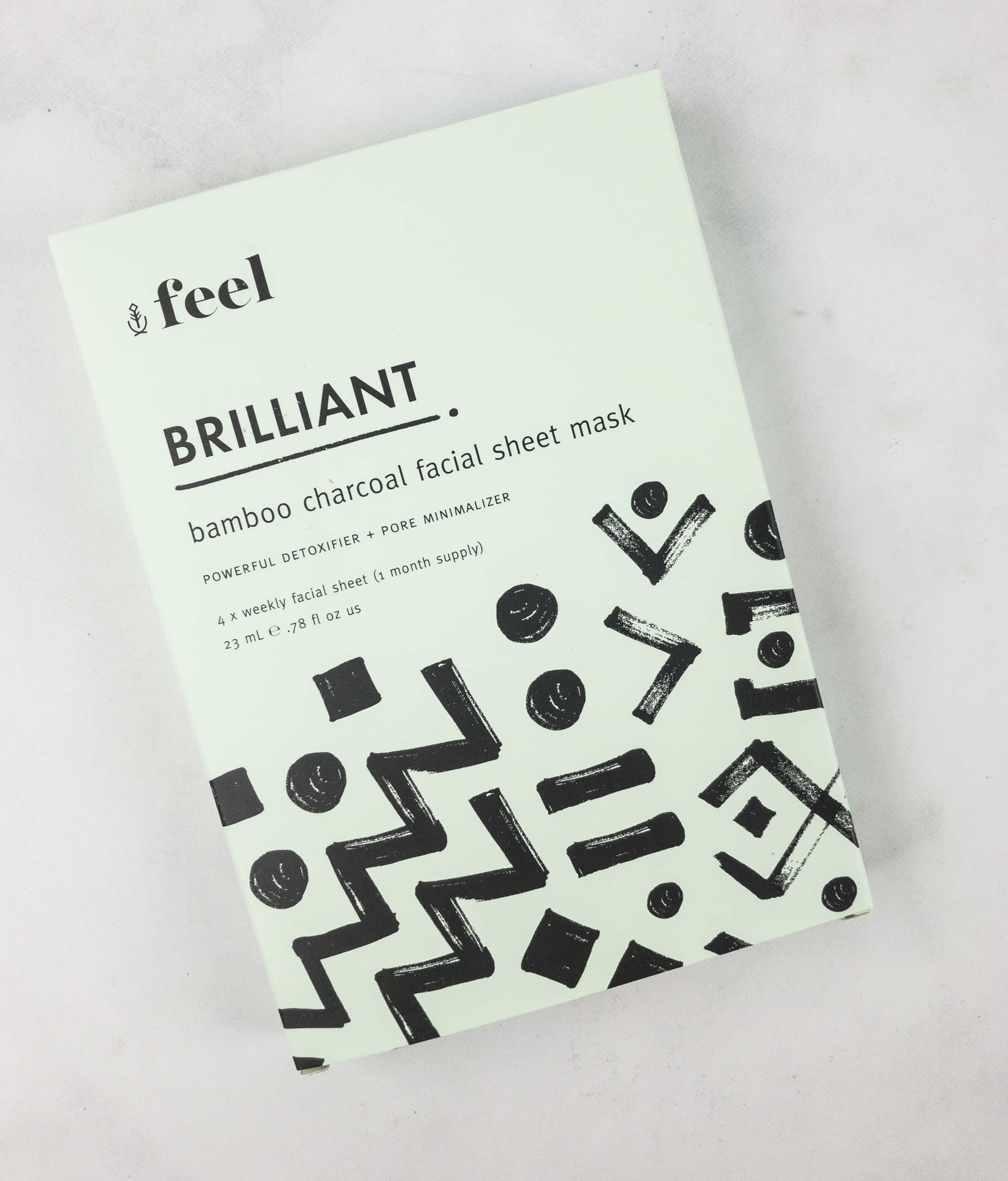 Feel Bamboo Charcoal Facial Sheet Mask ($35) Contains active charcoal that helps detoxify and purify skin.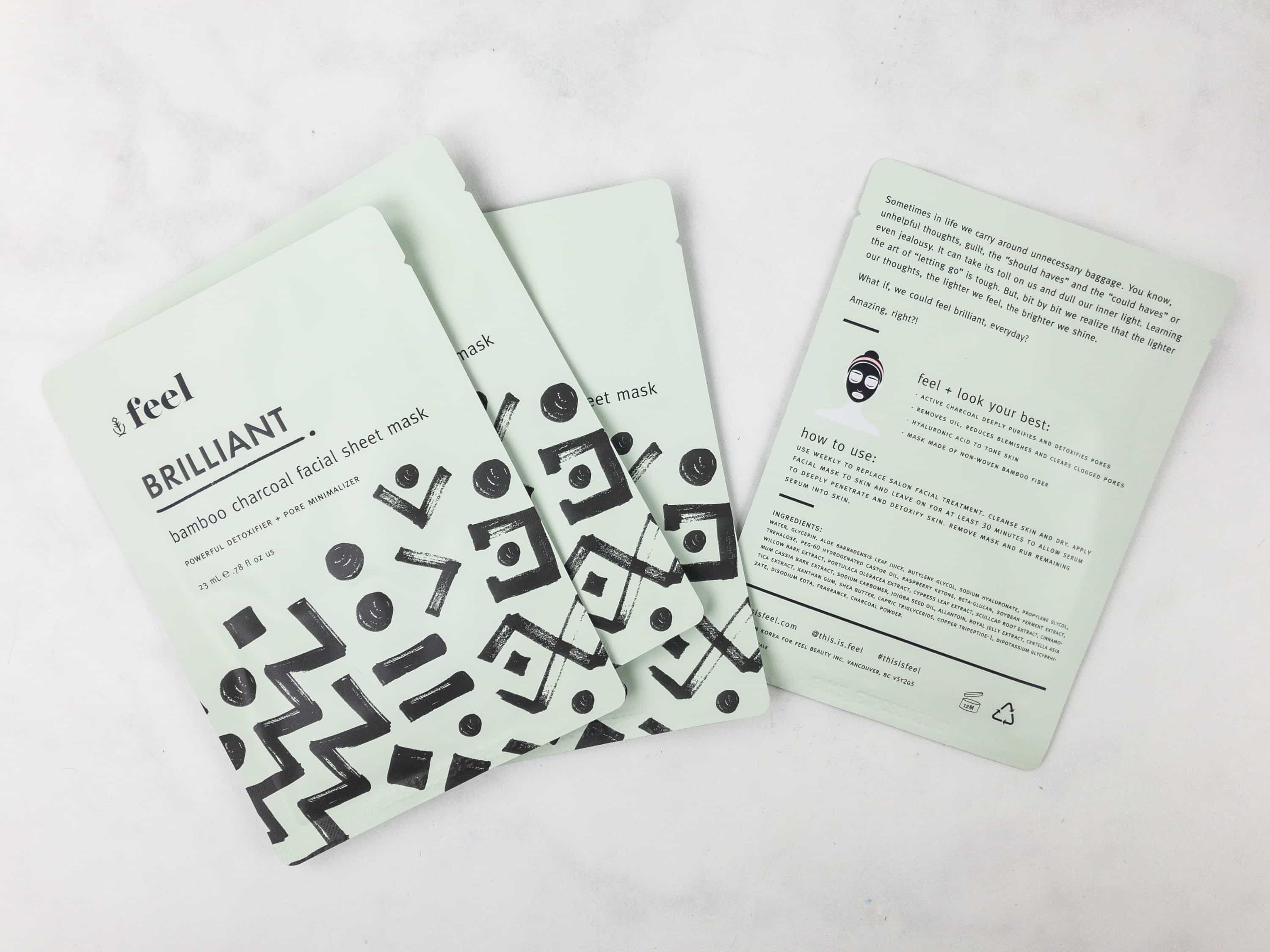 It feels soothing and relaxing on the skin, as if you're having an at-home facial spa treatment. We received a total of four sheet masks, which is basically a one-month supply since you only have to use it once a week.
Contour RX Lids By Design ($35.95) These instant eyelid correcting strips make the eyes look younger.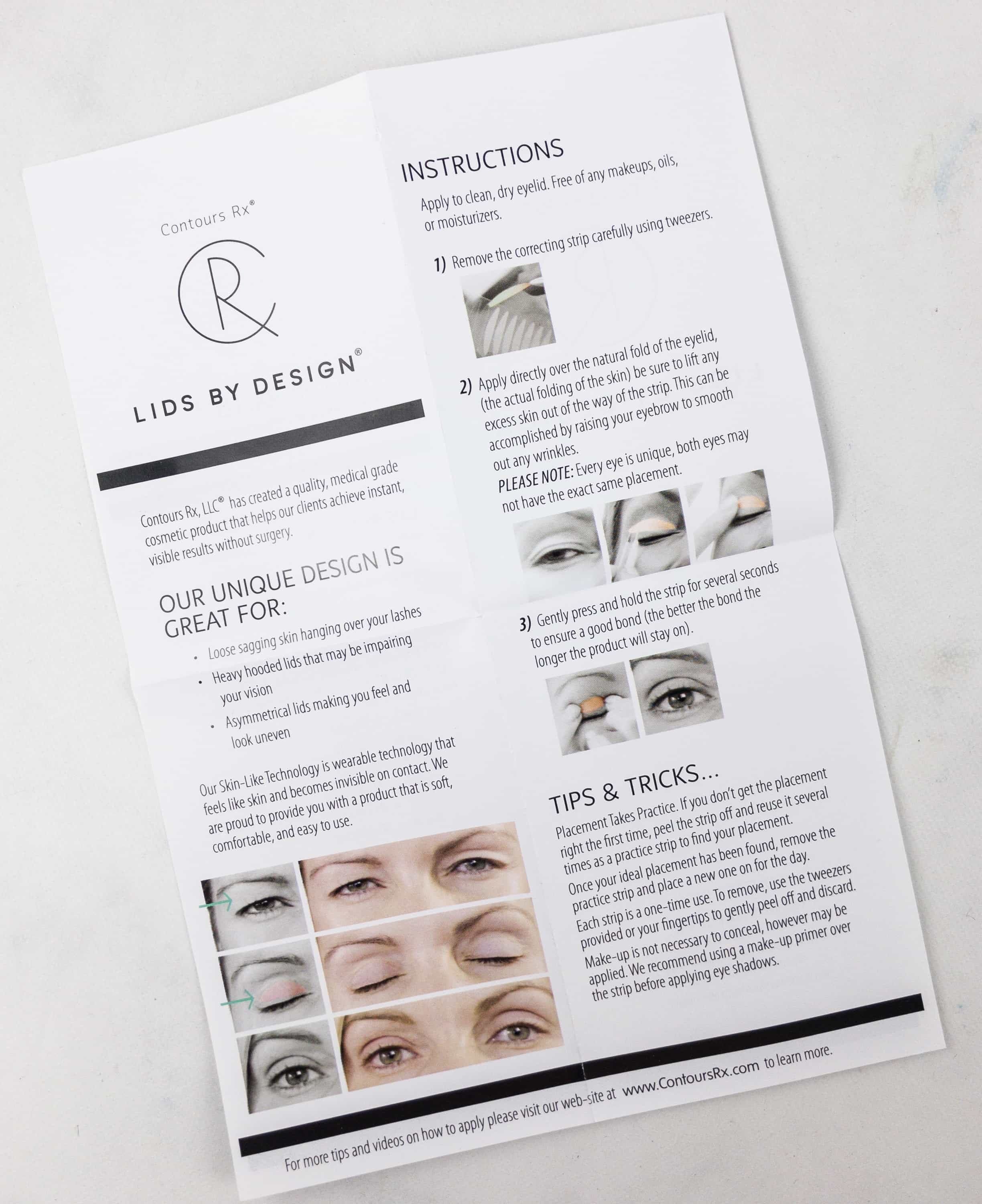 It's a bit tricky to put on at first, but anyone can definitely get used to it. What I like about these strips is that you can still apply makeup over them. You can use a make-up primer before putting on eye shadow for better results.
Skin & Co Roma Truffle Therapy Anti Age Regenerative Face Cream ($6) Packed with essential oils, this face cream helps in getting rid of pores, wrinkles, and fine lines. The formula is also ideal as a moisturizing concentrate and a primer base for makeup application.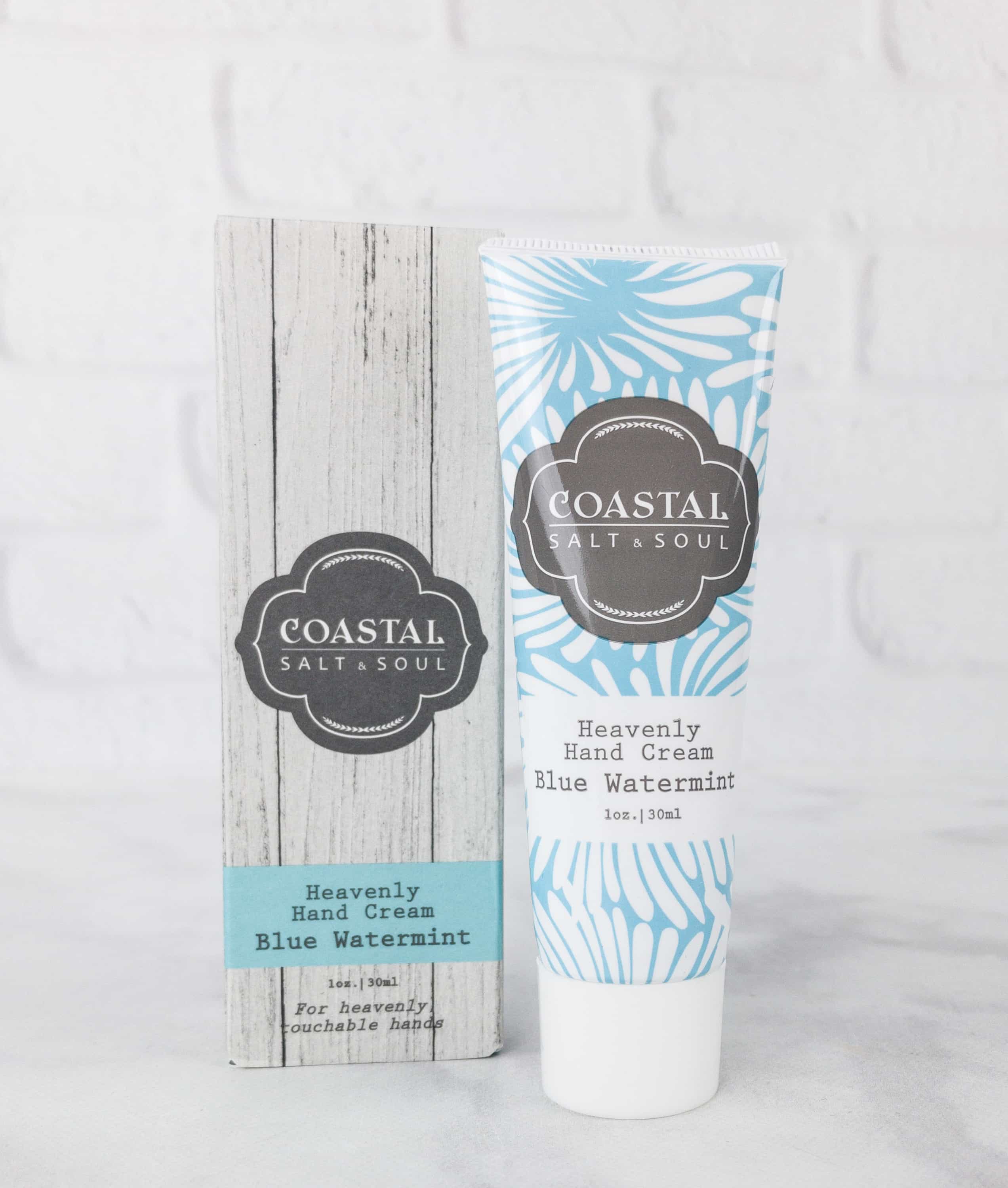 Coastal Salt & Heavenly Hand Cream Blue Watermint ($12) This will come in handy during winter season!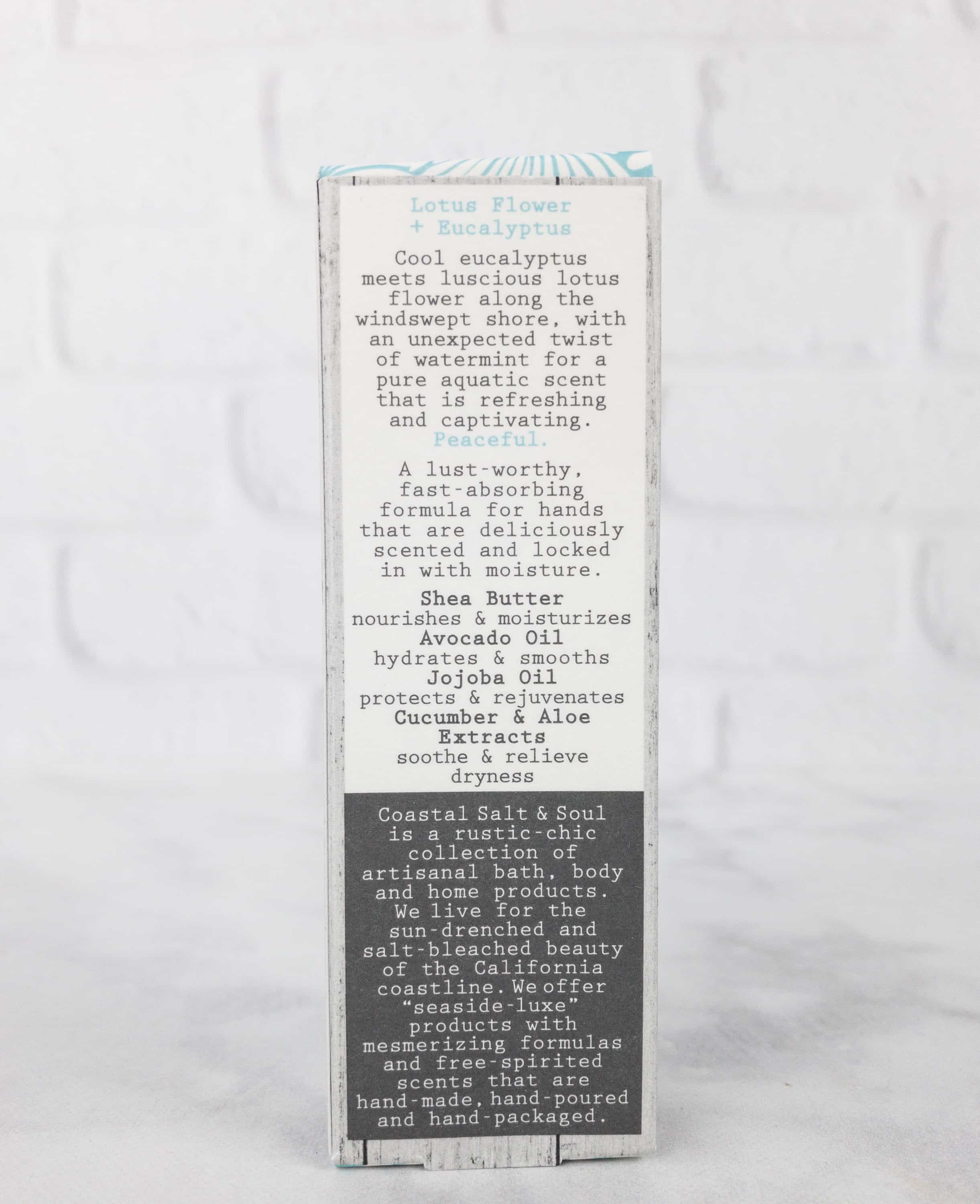 Ingredients include shea butter, avocado oil, jojoba oil, cucumber and aloe vera extracts. I like how this hand cream does its job without leaving a greasy residue!
Youtheory Collagen ($2.10) Collagen helps in strengthening the bones and the nails, as well as in promoting a clearer complexion. It might take a while before you notice results, so consistency is really the key when using such products.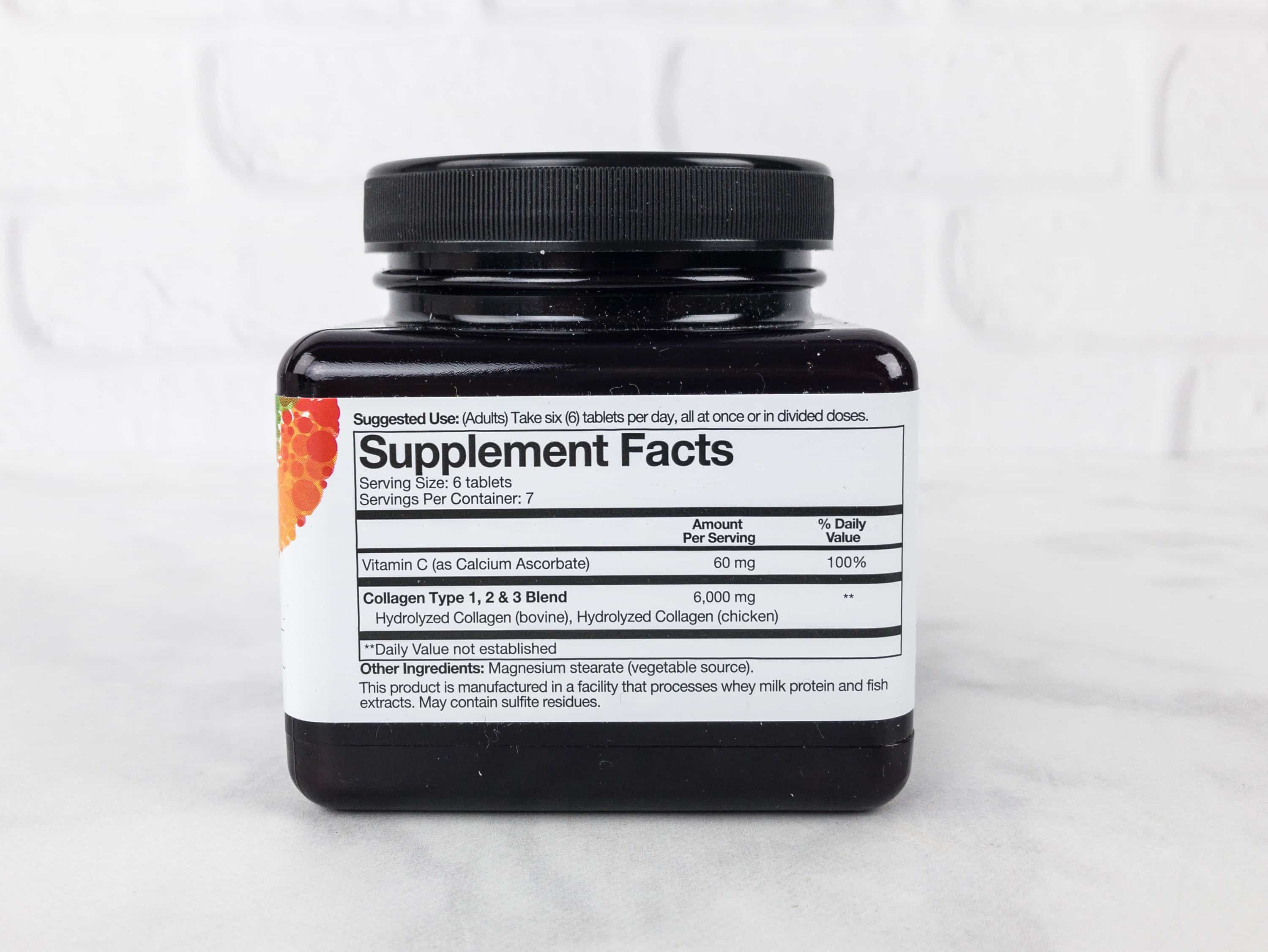 You can take 6 tablets per day, either all at once or in divided doses.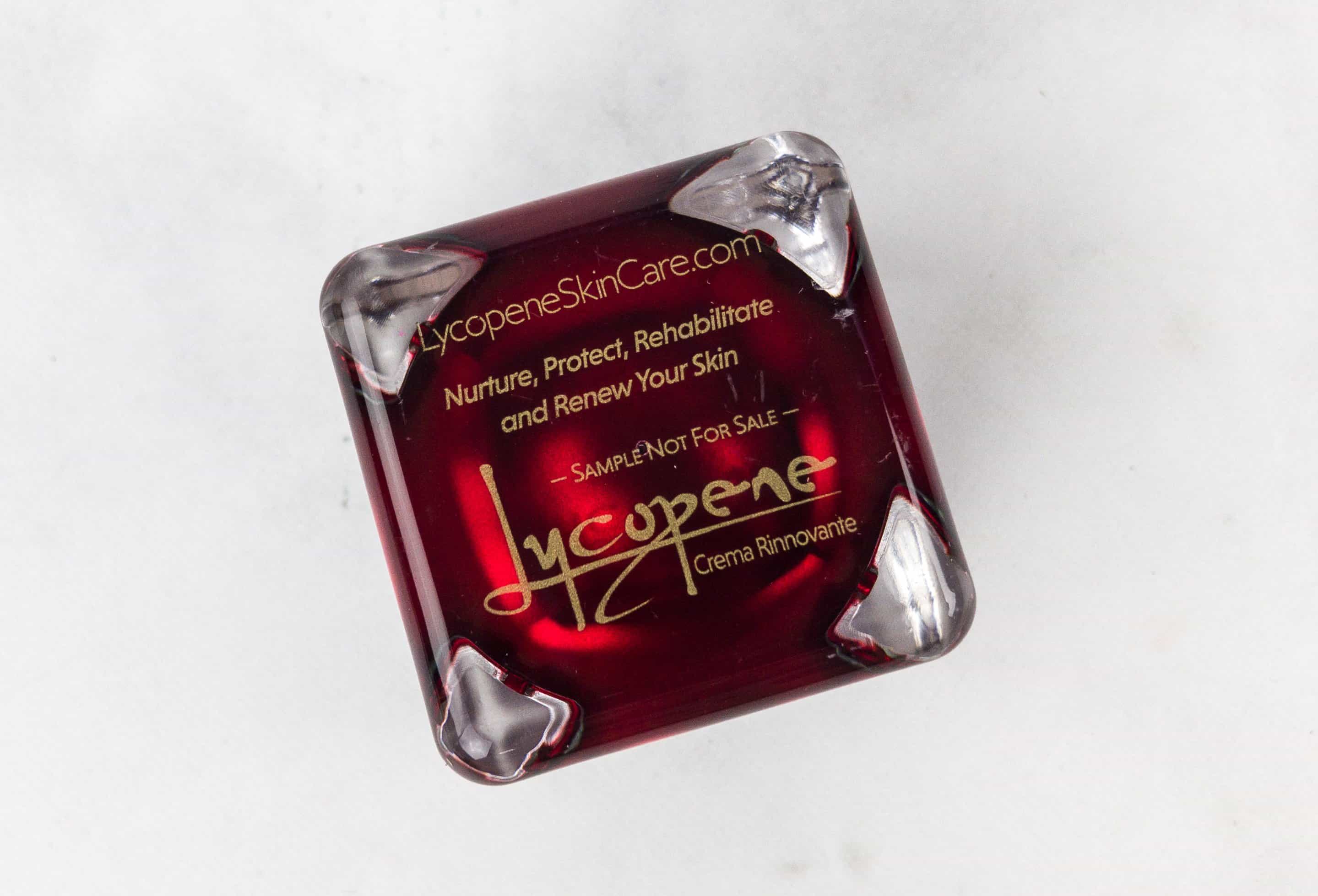 Lycopene SkinCare Crema Rinnovante ($44.25 fullsize) A lightweight face cream that goes on smoothly and is absorbed quickly by the skin. It helps reduce fine lines and wrinkles and, most importantly, it provides protection against the effects of the sun's UVA rays.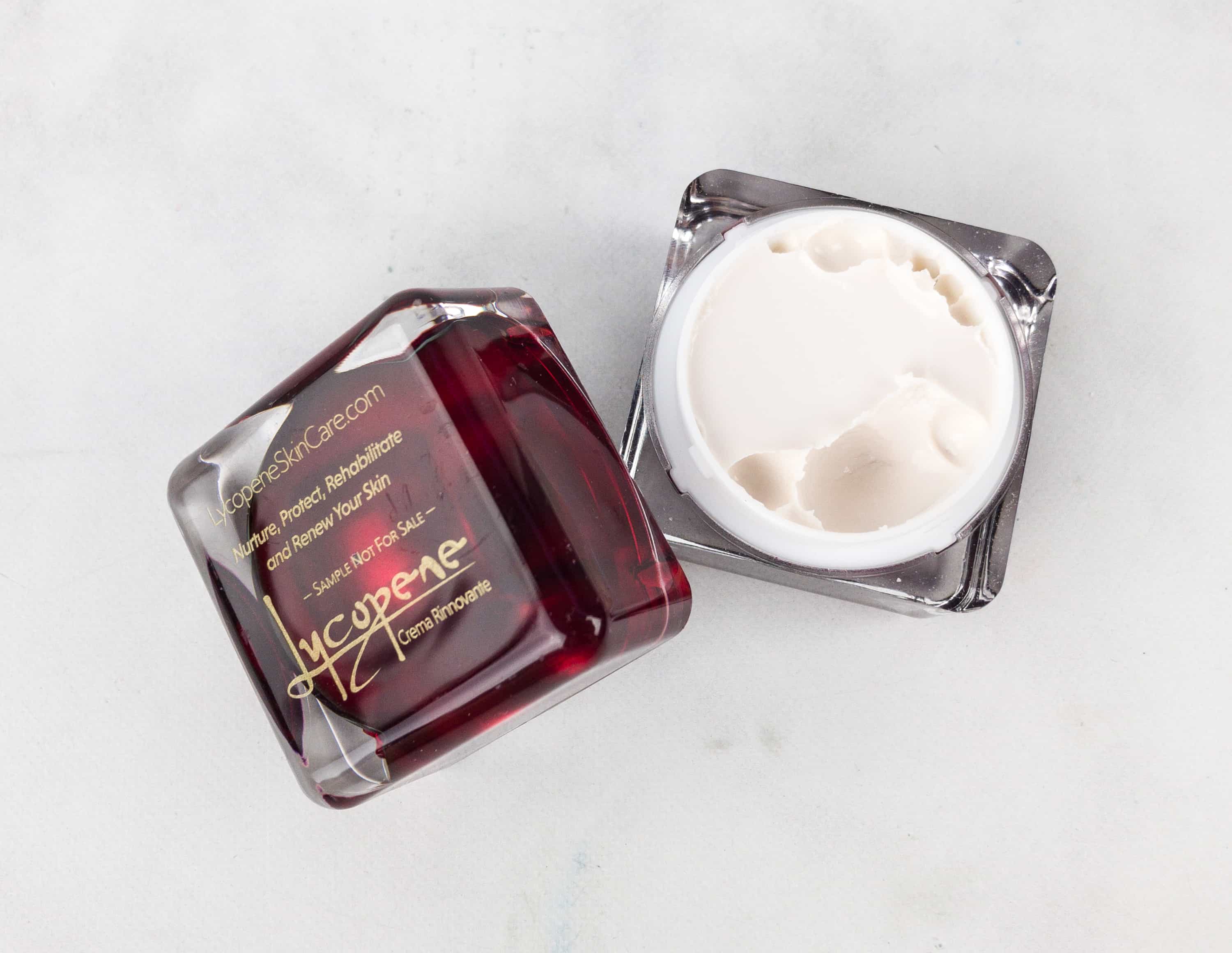 Its main ingredient is lycopene, which is known as a powerful antioxidant. It also contains natural botanicals and hyaluronic acid.
Variants – the following items are each one of multiple variants that might appear in the box.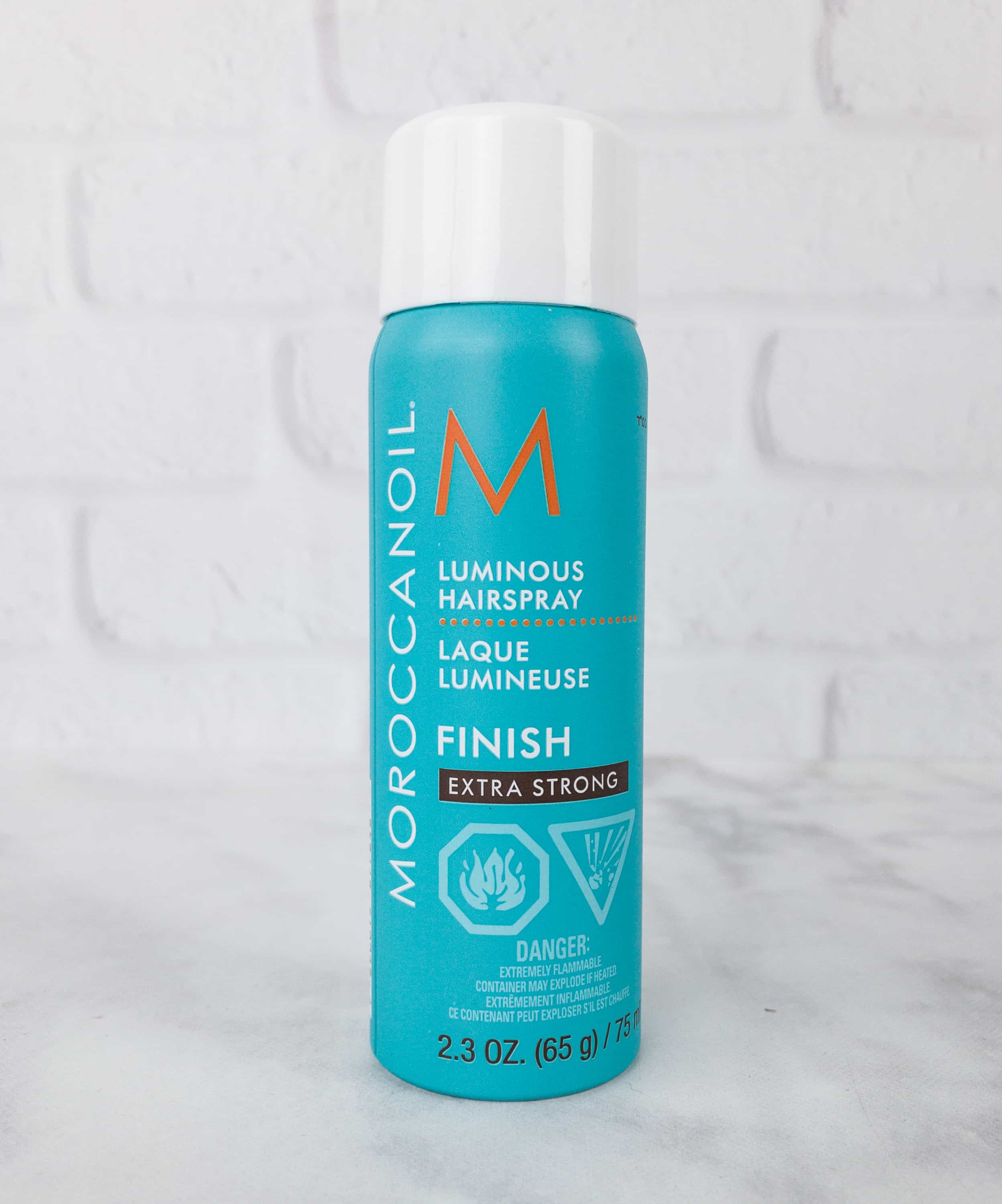 Moroccanoil Luminous Hairspray ($5.16) I like this argan oil infused hairspray because it has a strong hold but doesn't feel sticky at all. It also smells great! Other subscribers might receive the Treatment instead.
MD Rejuvena Rejuvaphyl Rejuvenating Complex ($120) Another anti-aging treatment from this month's box! It was formulated to target fine lines and wrinkles, and also to improve the skin's tone and texture.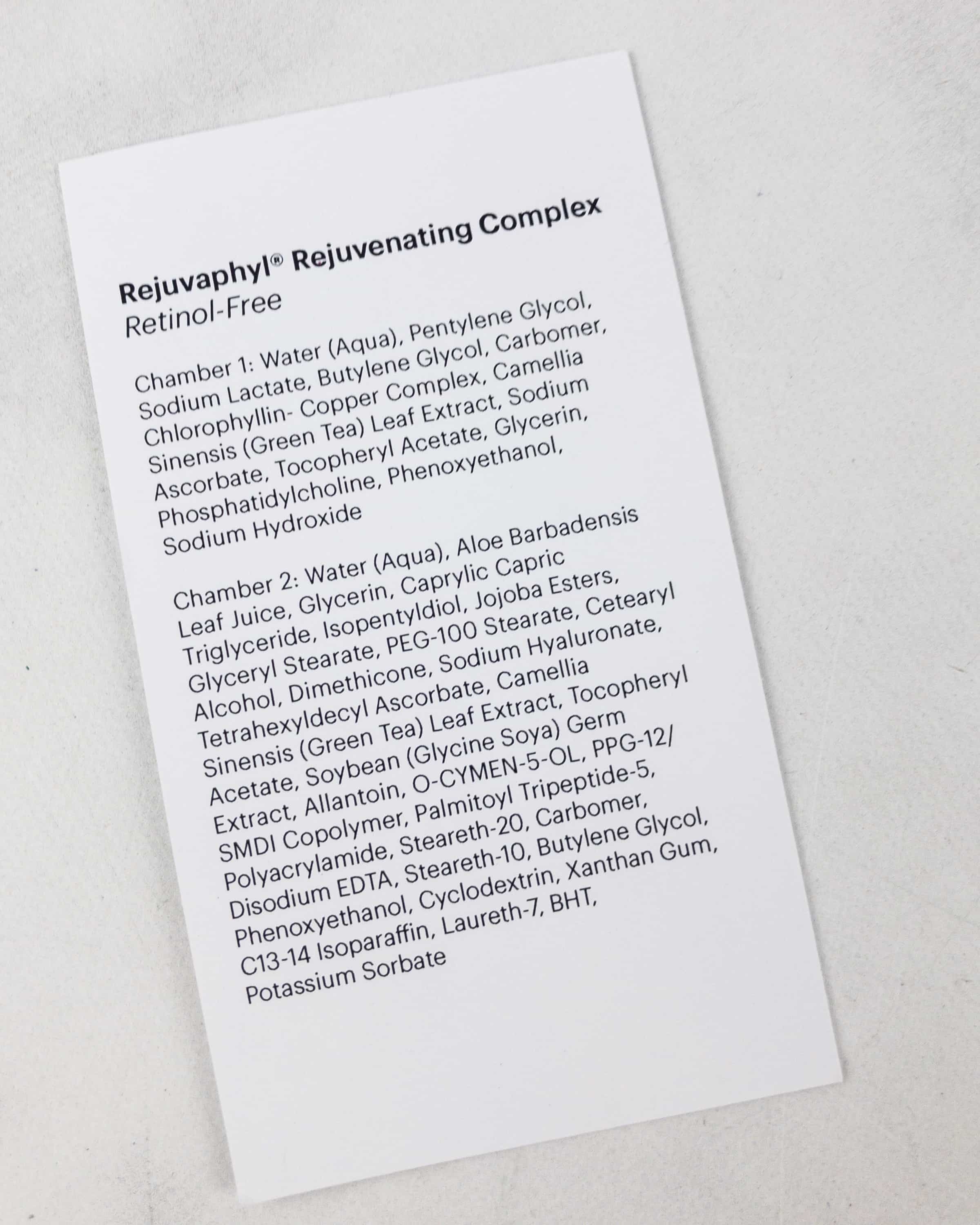 It contains patented Phytochromatic MD Complex, as well as anti-oxidants like vitamin C and green tea extract. Other possible variants include the Pore-Perfecting Complex, Redness Reducer, and Ultra-Rich Hydration
Novex My Curls Deep Conditioning Hair Mask ($1.53) This hair mask is ideal for curly hair. Mine is straight though, so I'm not sure if this will do anything for my hair. The variant is the Argan Oil Mask.
Ingredients include nutri-functional oils and cranberry. It promises to moisturize and define curls, as well as to manage frizz. I like the smooth and creamy texture.
I like this subscription's concept of providing beauty solutions to various concerns, instead of merely finding ways to cover up problem areas. The variant items can be a wildcard — for example, I got the Novex variant for curly hair — but the value of the subscription is really. I received the less expensive variant from amongst the Moroccanoil products, but my MD Rejuvena selection was a full-size that retails for $120! From the items to the overall value, I must say that New Beauty Test Tube is worthy of trying out!
What do you think of this month's New Beauty Test Tube?