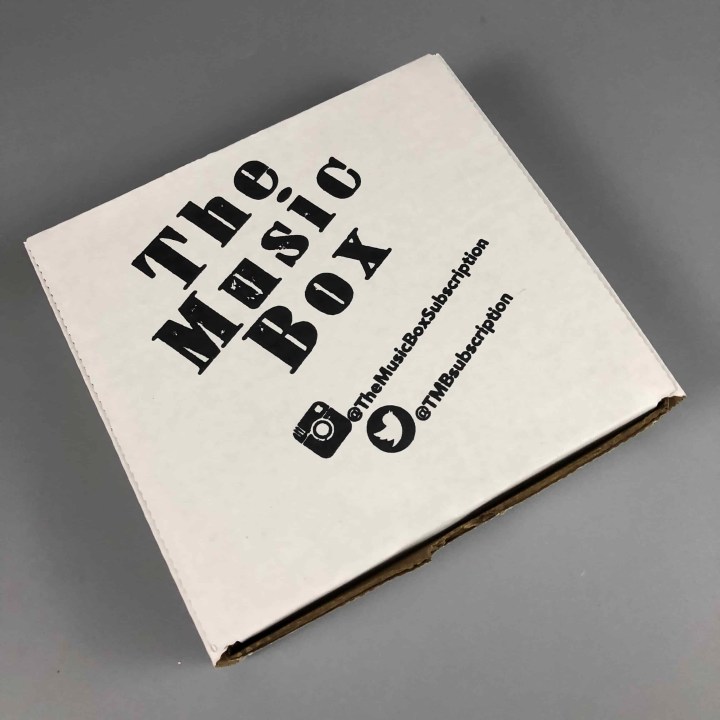 The Music Box is a monthly subscription box of… music! For just $10 per month, you'll get a box of CDs, downloads, and other music swag that will help you discover new artists.
Boxes are customizable to your tastes – choose your genre when you sign up.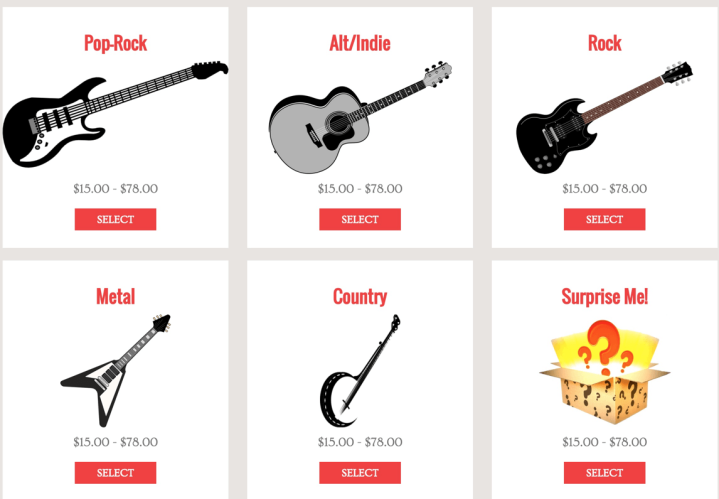 You can choose from Pop Rock, Alt/Indie, Rock, Metal, Country, or you can just let Music Box surprise you!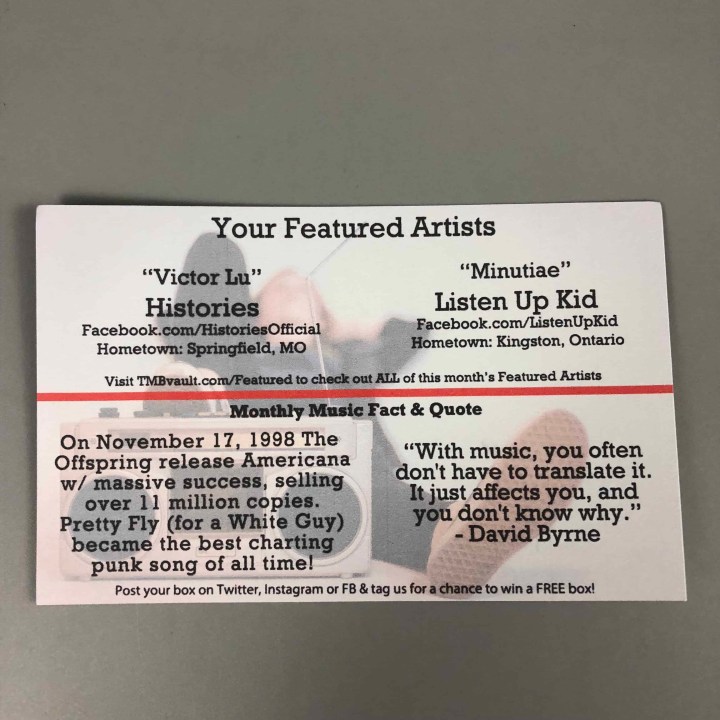 The description card gives a bit of insight into what you will find in the box.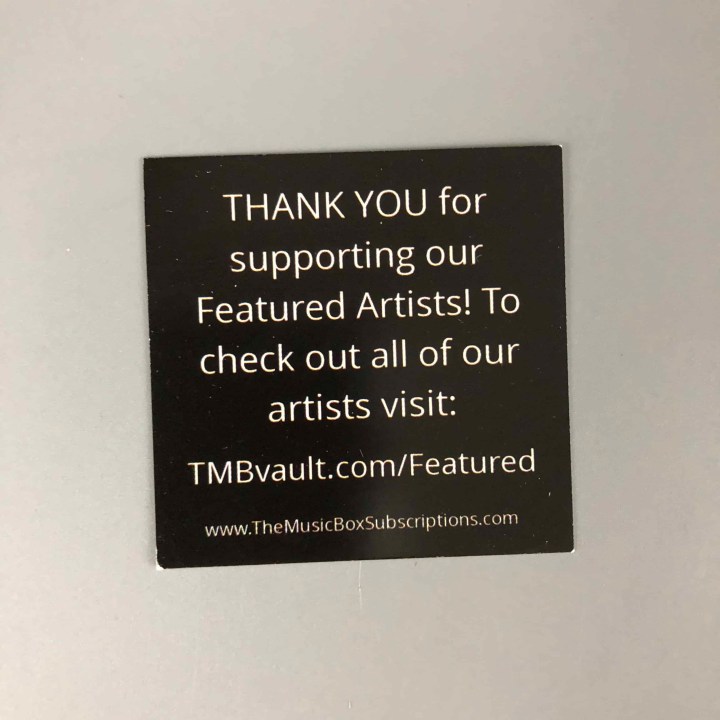 There's another card thanking the subscribers and reminding to visit their website.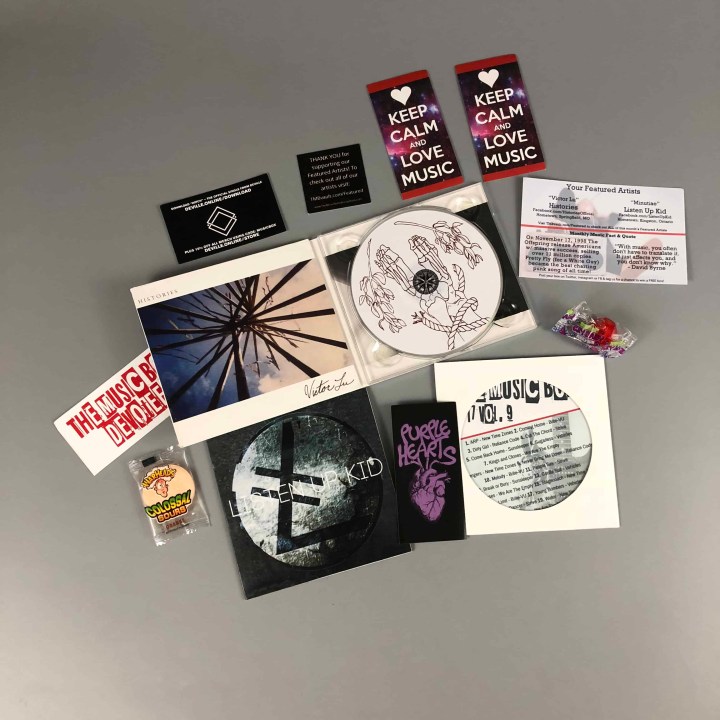 Everything in this month's box! I got 3 CDs, a download, and some swag.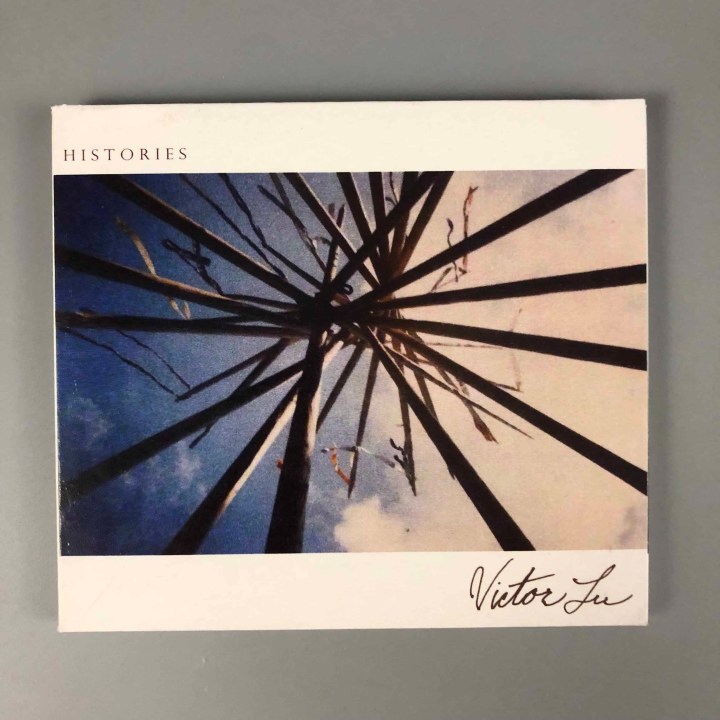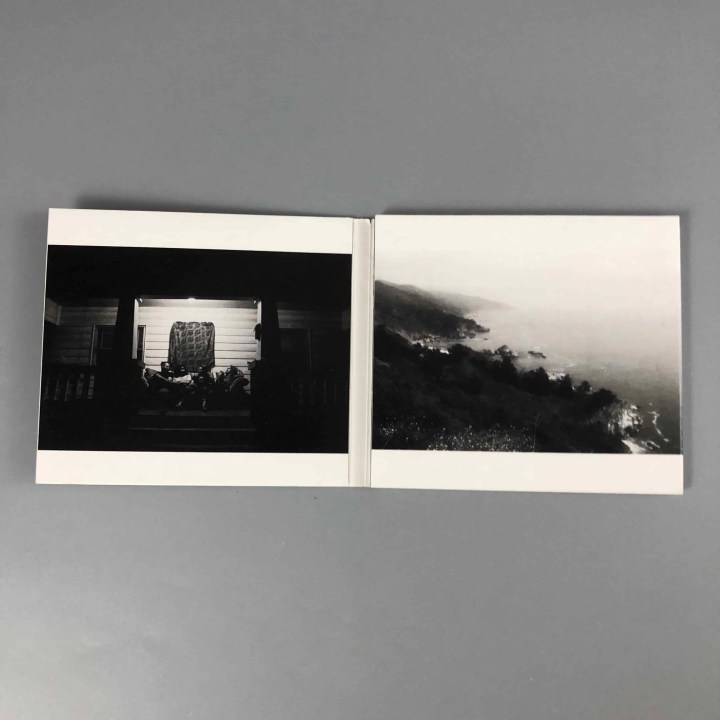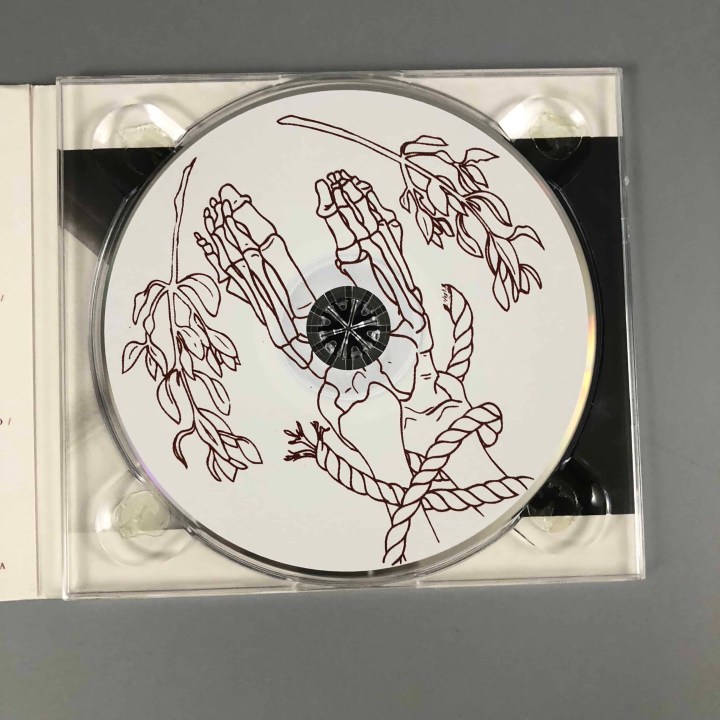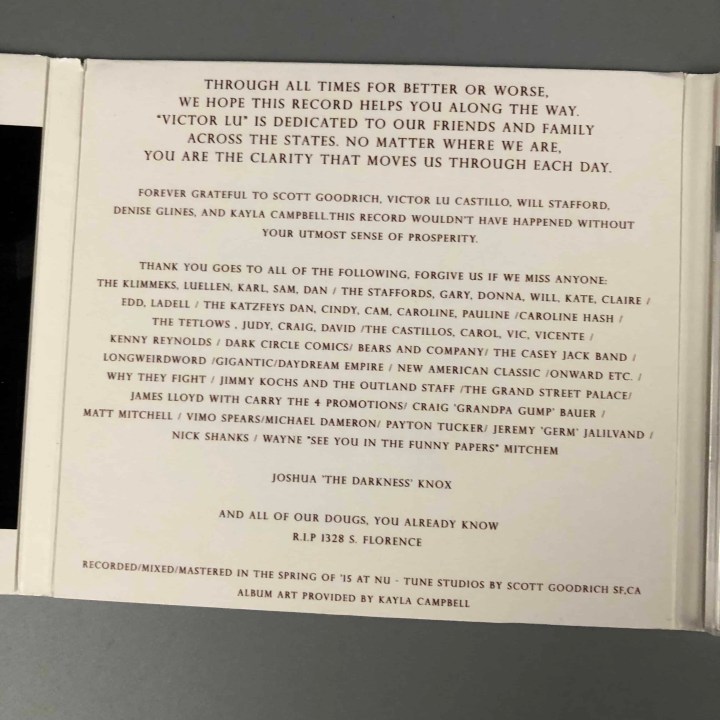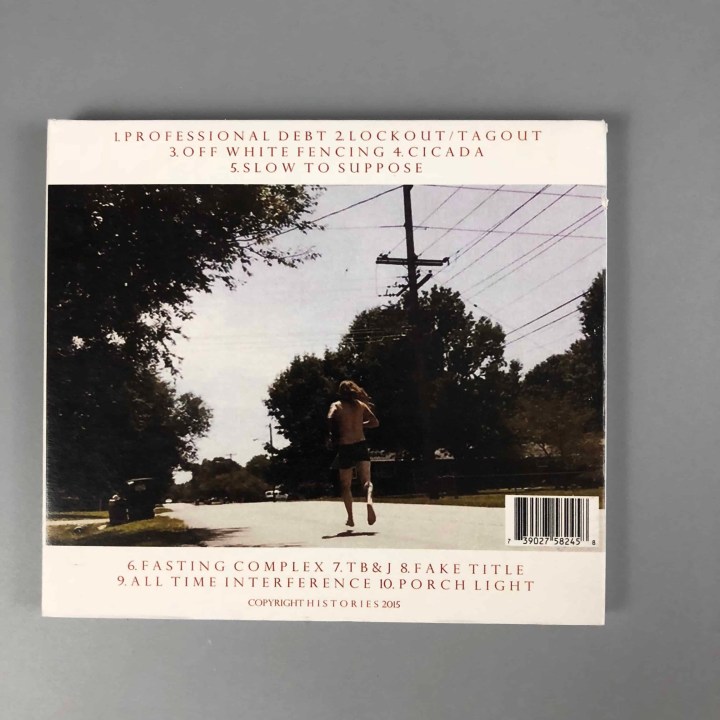 Victor Lu: Histories ($10) I'm going to classify this as alternative singer/songwriter rock with a very soft feel to it.  The cool thing about this CD is that the songs had a different feel to each of them.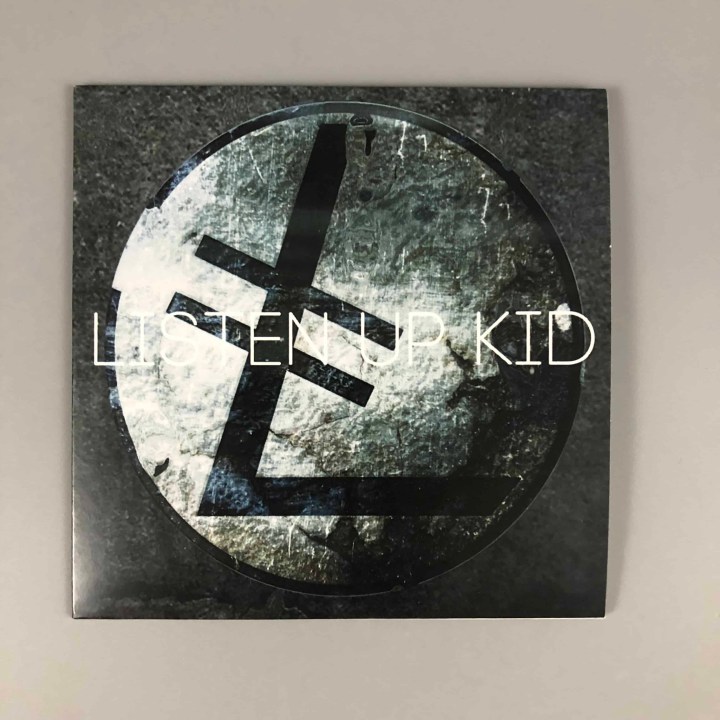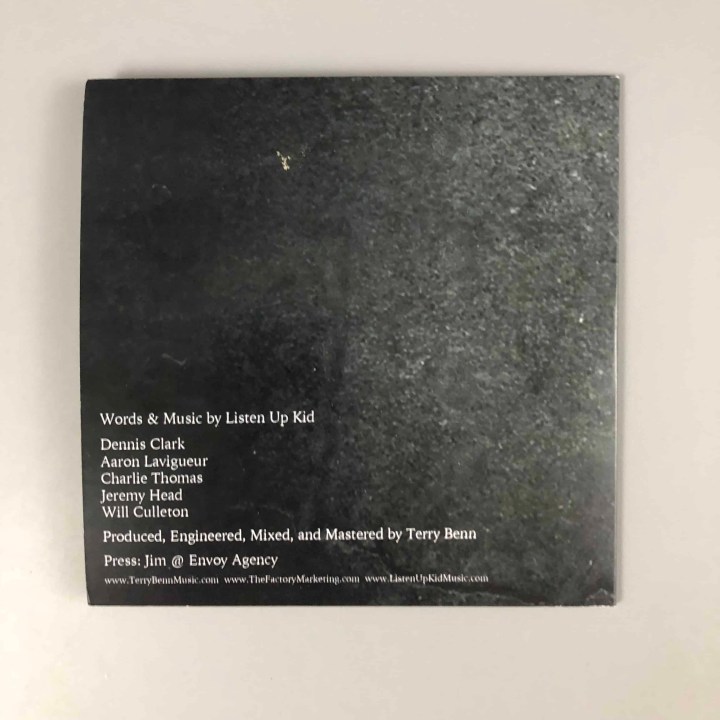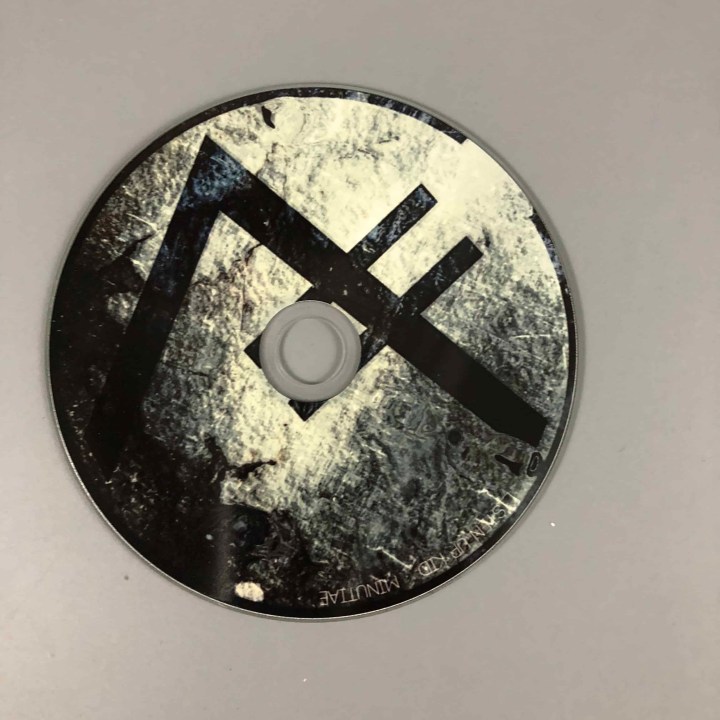 Listen Up Kid: Minutiae ($5.00): This is another CD that includes a softer feel to the music. Alternative easy listening would be the way I would describe this CD.  My favorite track on this CD was Totality.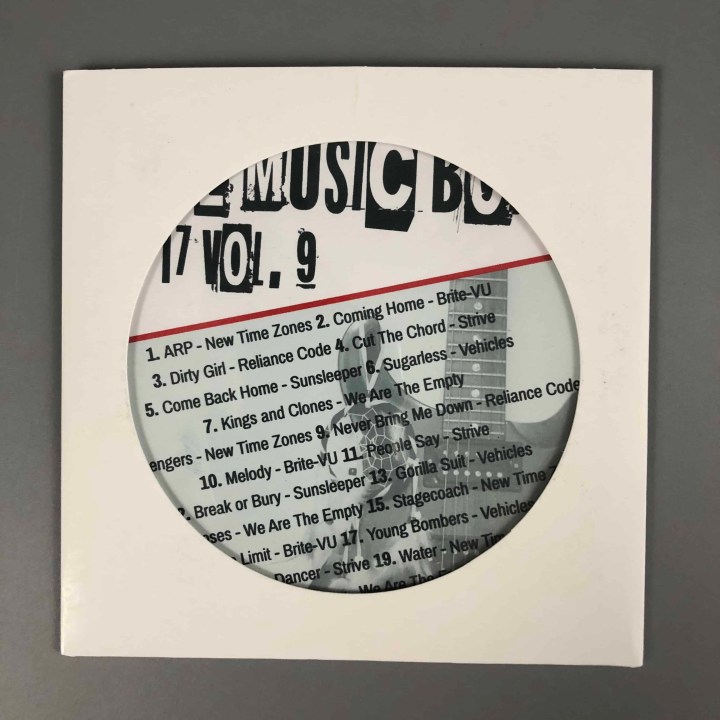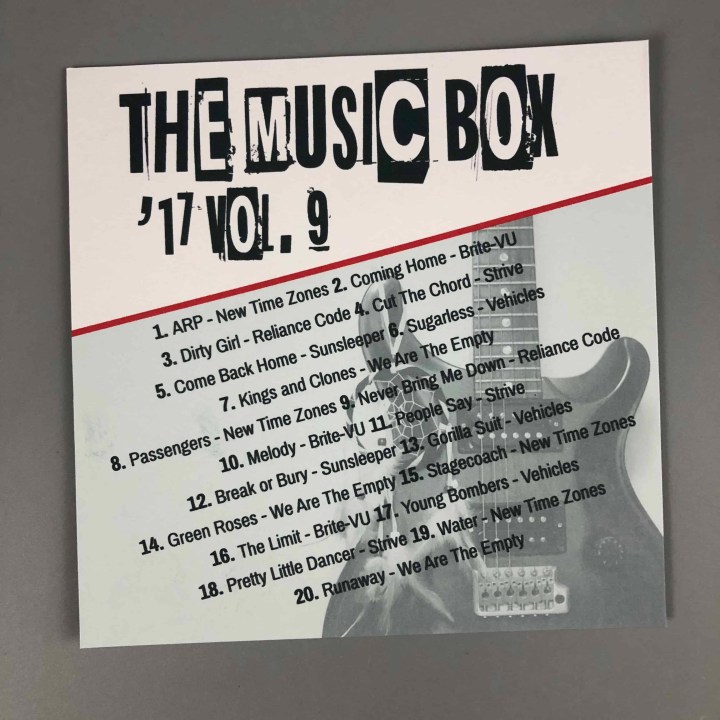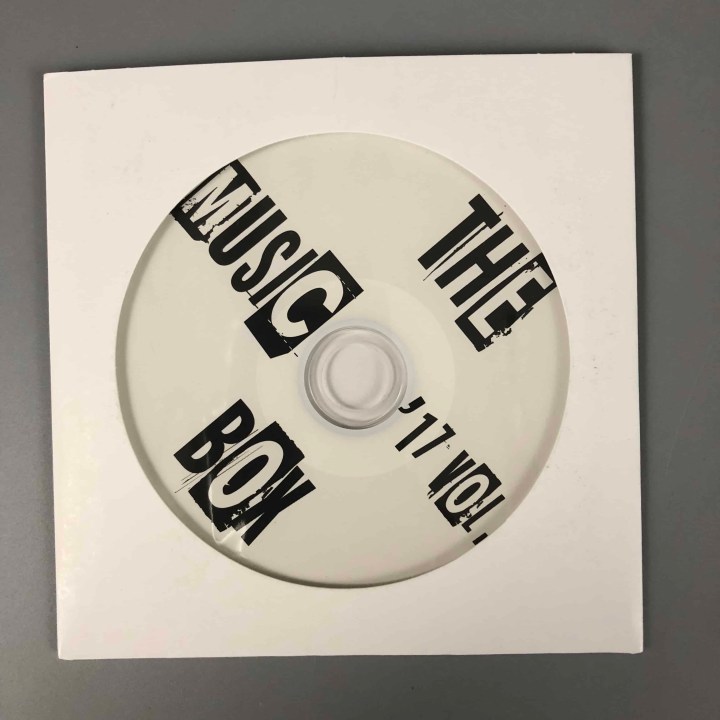 TMB '17 Voulme 9. This is an excellent compilation of multiple rock genres. From easy listening to hard rock, this is a great CD to pop in and let play all the way through.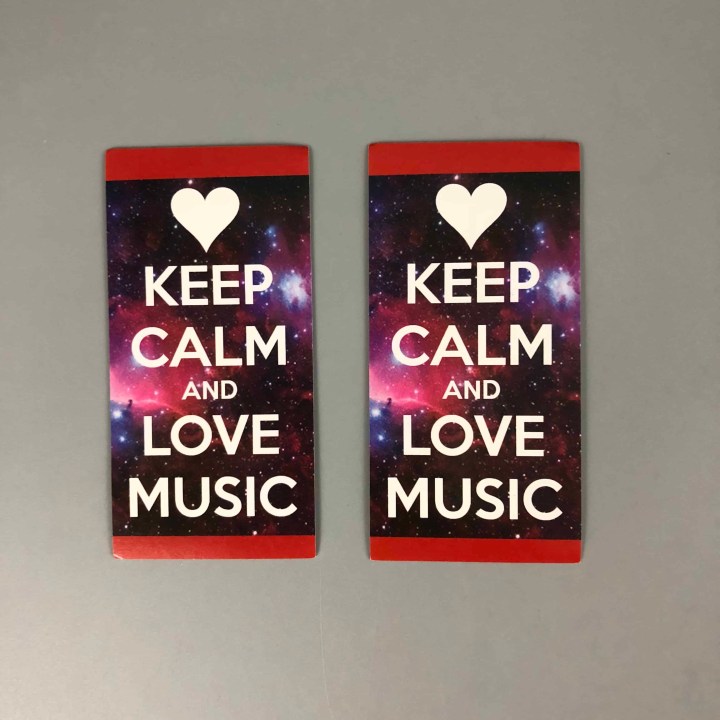 Keep Calm and Love Music Stickers. Sure, there are plenty of sayings that try to play off the "Keep Calm and Chive On" moniker but this is one I can definitely get behind.
Troup Sticker. I like the plain black and white look. Troup is a US-based rock band with classic rock influences.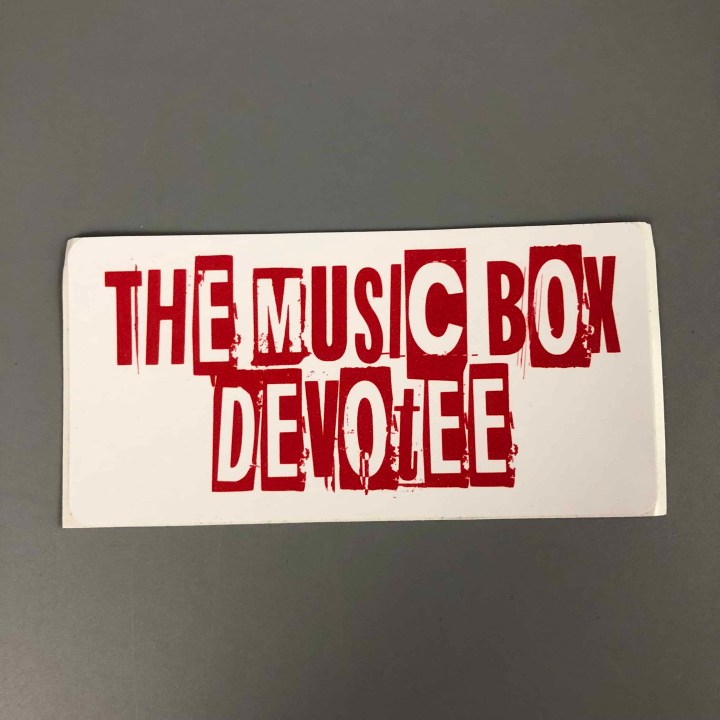 The Music Box Devotee Sticker. I am definitely a devotee. It's an awesome sticker to show your love for music!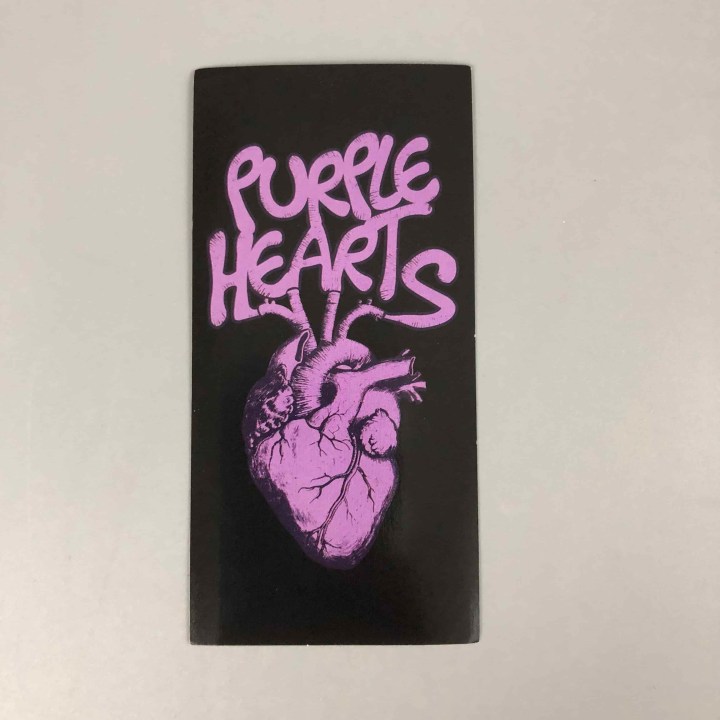 Purple Hearts Sticker. It's a cool logo, so now I have even more reason to look them up.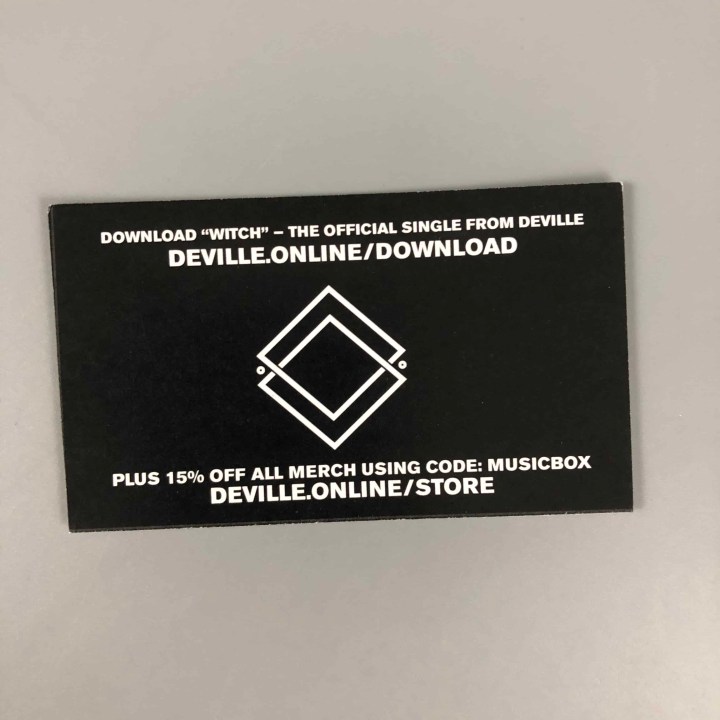 Deville Song Download. Every box includes a downloadable and this month, it's "Witch" the official single from Deville.
This box was fun to open since discovering music now is mostly just point and click or thumbs up/down. I liked the physical experience and it was fun to listen to some new music! I thought this was a cool box and the curators had excellent taste in music. There are a couple different sizes available for this box too, including just an envelope or a big box. The other thing that I liked is that this subscription supports the discovery of independent artists who are making great music – at least in the box I received!
What do you think of this month's The Music Box?