Medusa's Make-Up Beauty Box is a beauty subscription box that delivers 3-5 vegan products (with a value of $40) for only $15.95 per month.
This box includes 4 vegan beauty products. The information card contains the list of all the items.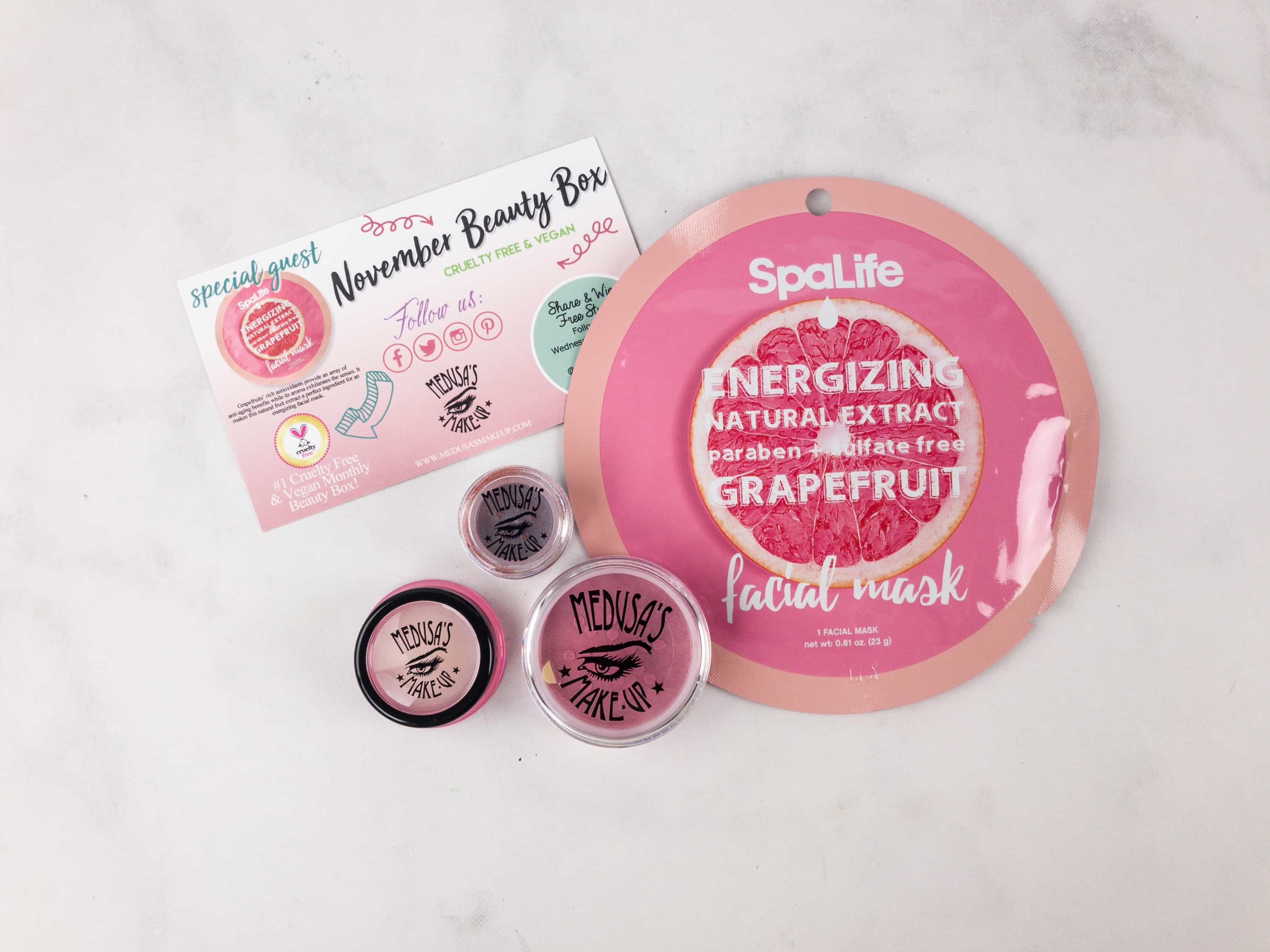 Everything in my November 2017 box!
SpaLife Grapefruit Facial Mask ($3.50) This energizing facial mask is packed with antioxidants and anti-aging properties. Paraben and sulfate-free!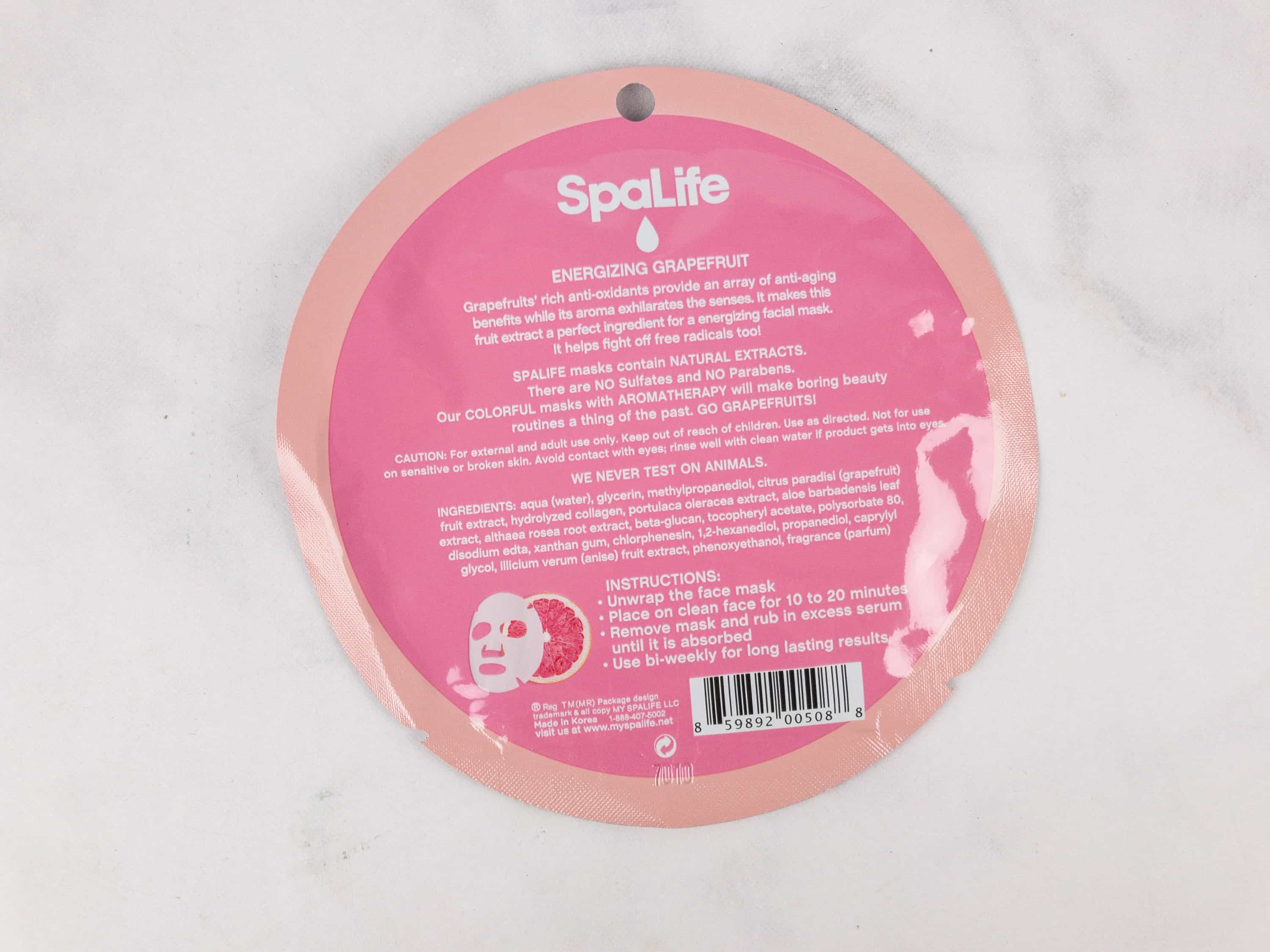 It's pretty much the same as other face masks. You have to make sure your face is clean before applying it for about 10 to 20 minutes. Then, after you remove mask, you have to rub in excess serum until it is all absorbed.
This mask was a bit odd because it was ROUND! I liked the scent though and I would agree that it was energizing!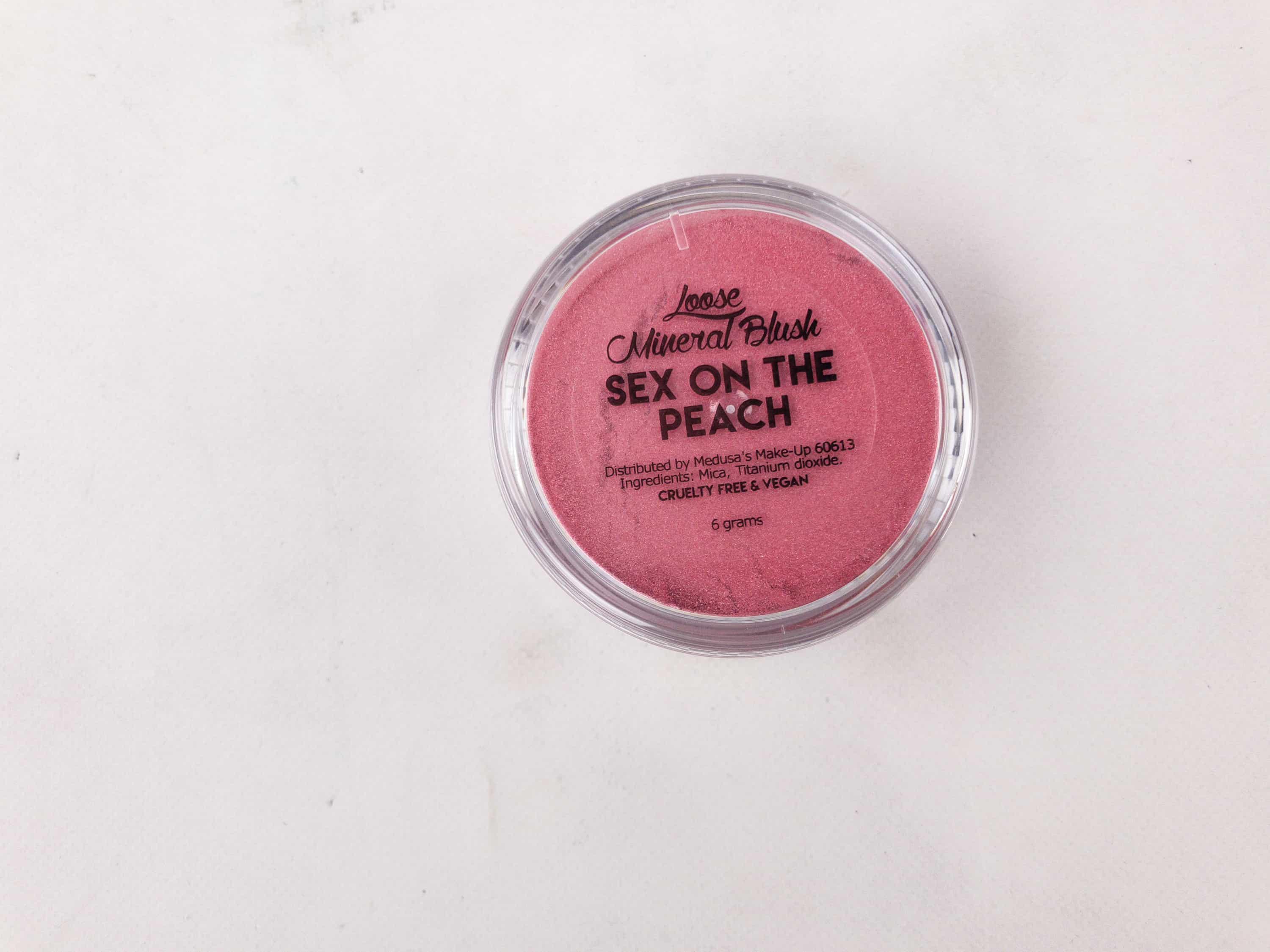 Blush Sex On The Peach ($12) This loose mineral blush gives the cheeks a peachy color with pink undertones.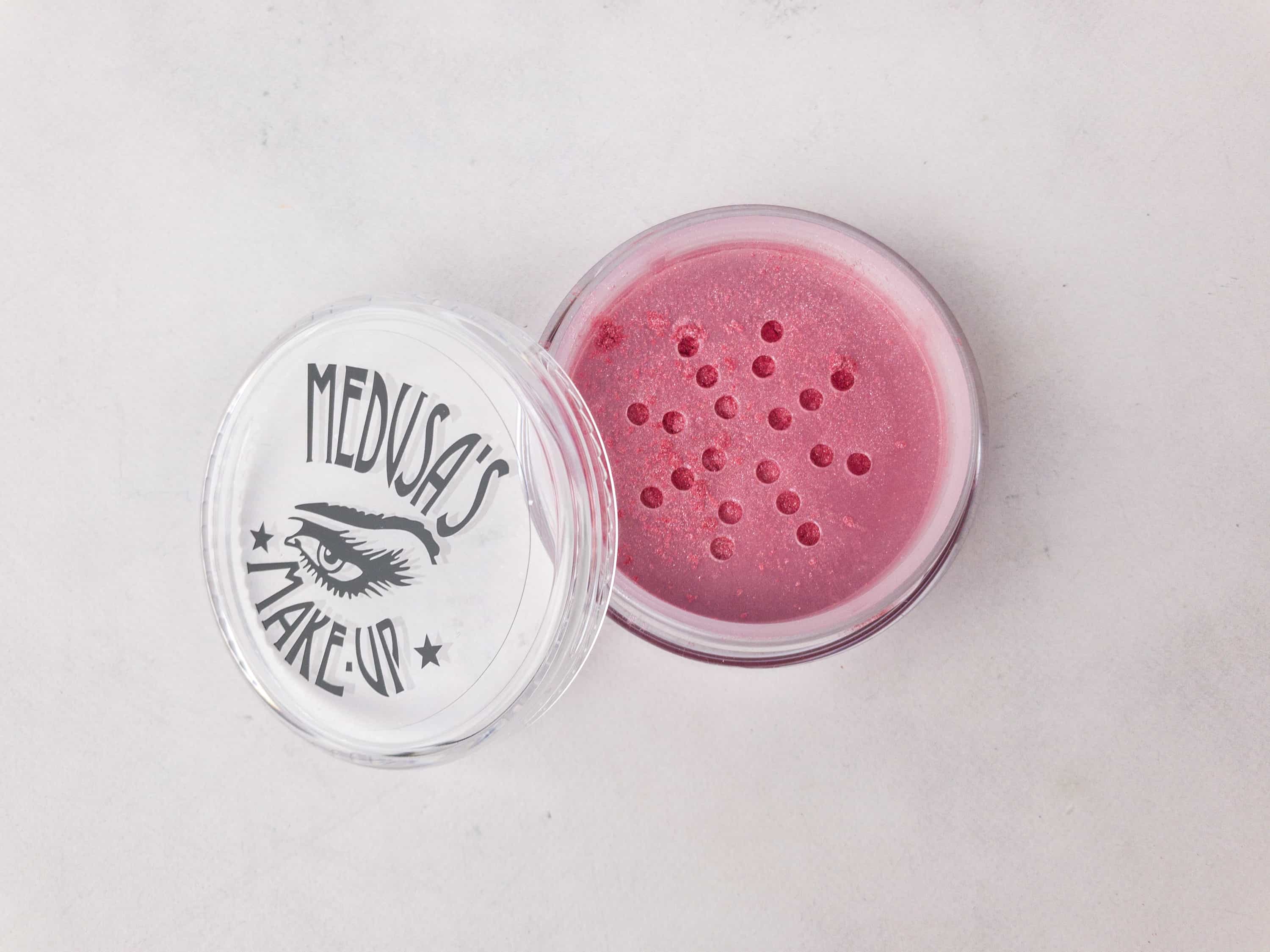 This came just right in time for the winter season. It's the easiest way to add that cute pinkish/peachy color to the cheeks!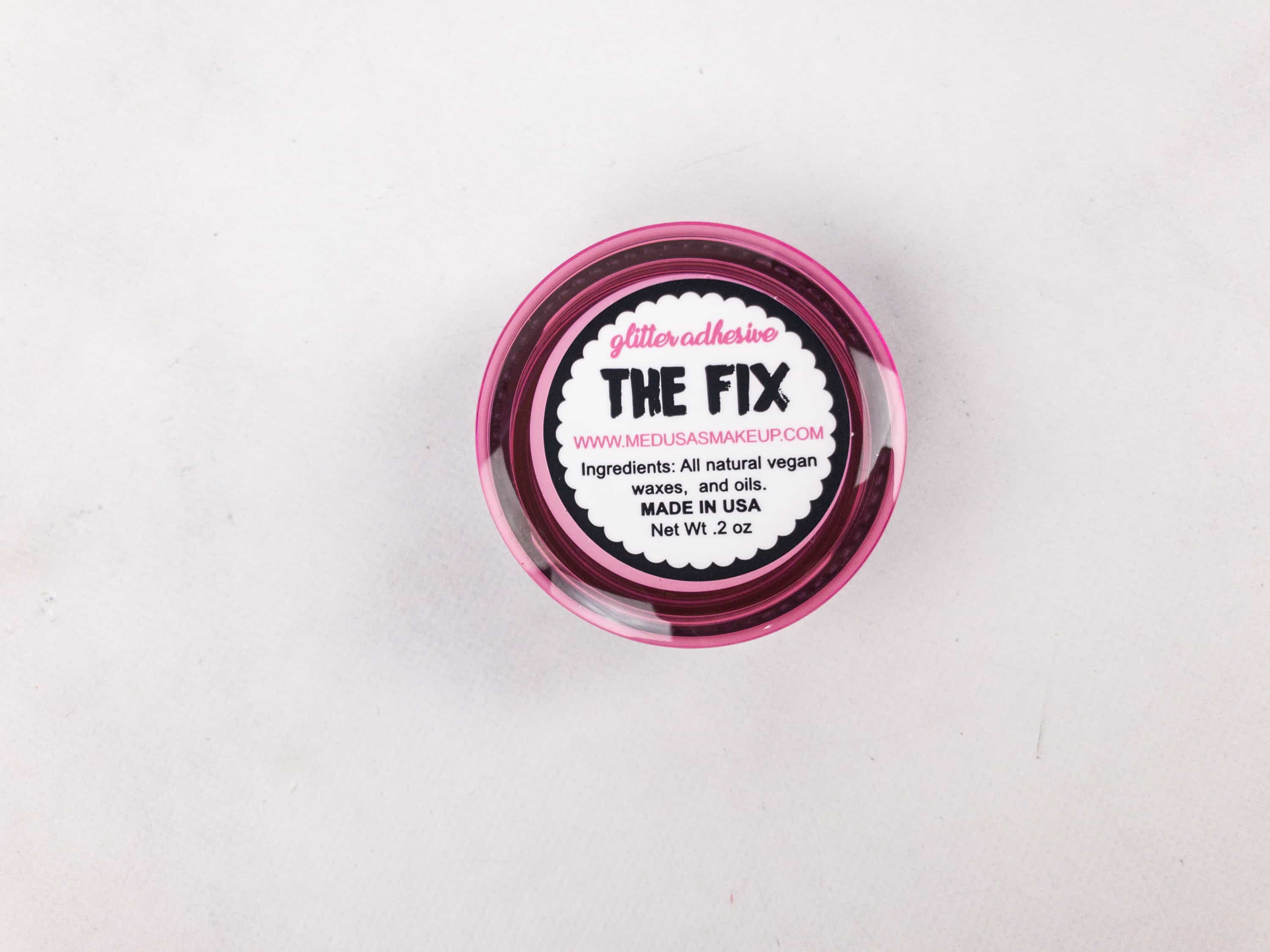 The Fix Glitter Adhesive ($9) This glitter adhesive is an all natural wax base for applying loose glitters.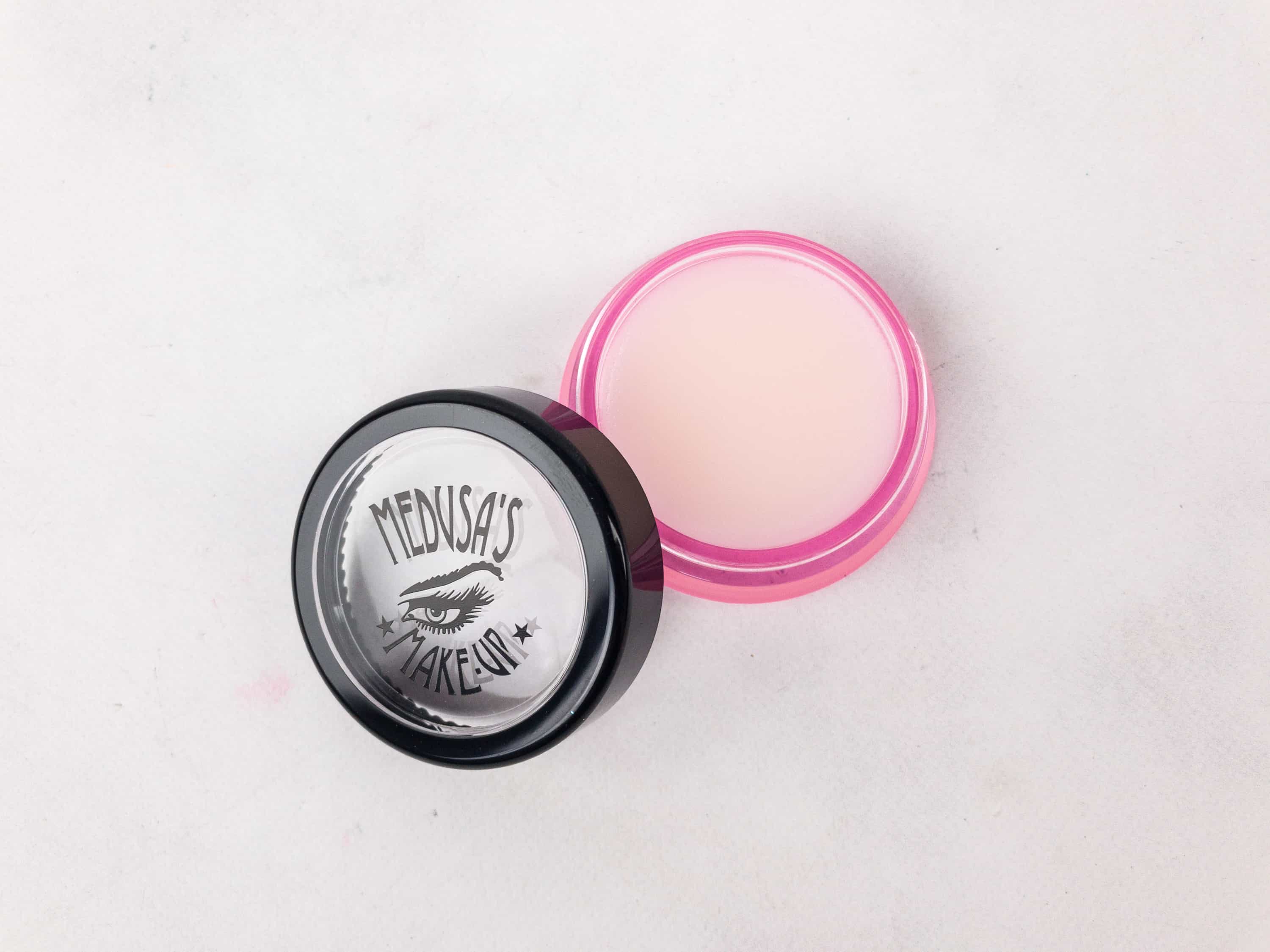 If you need extra sparkle on your look, just apply this glitter adhesive before putting on your glitter make-up of choice.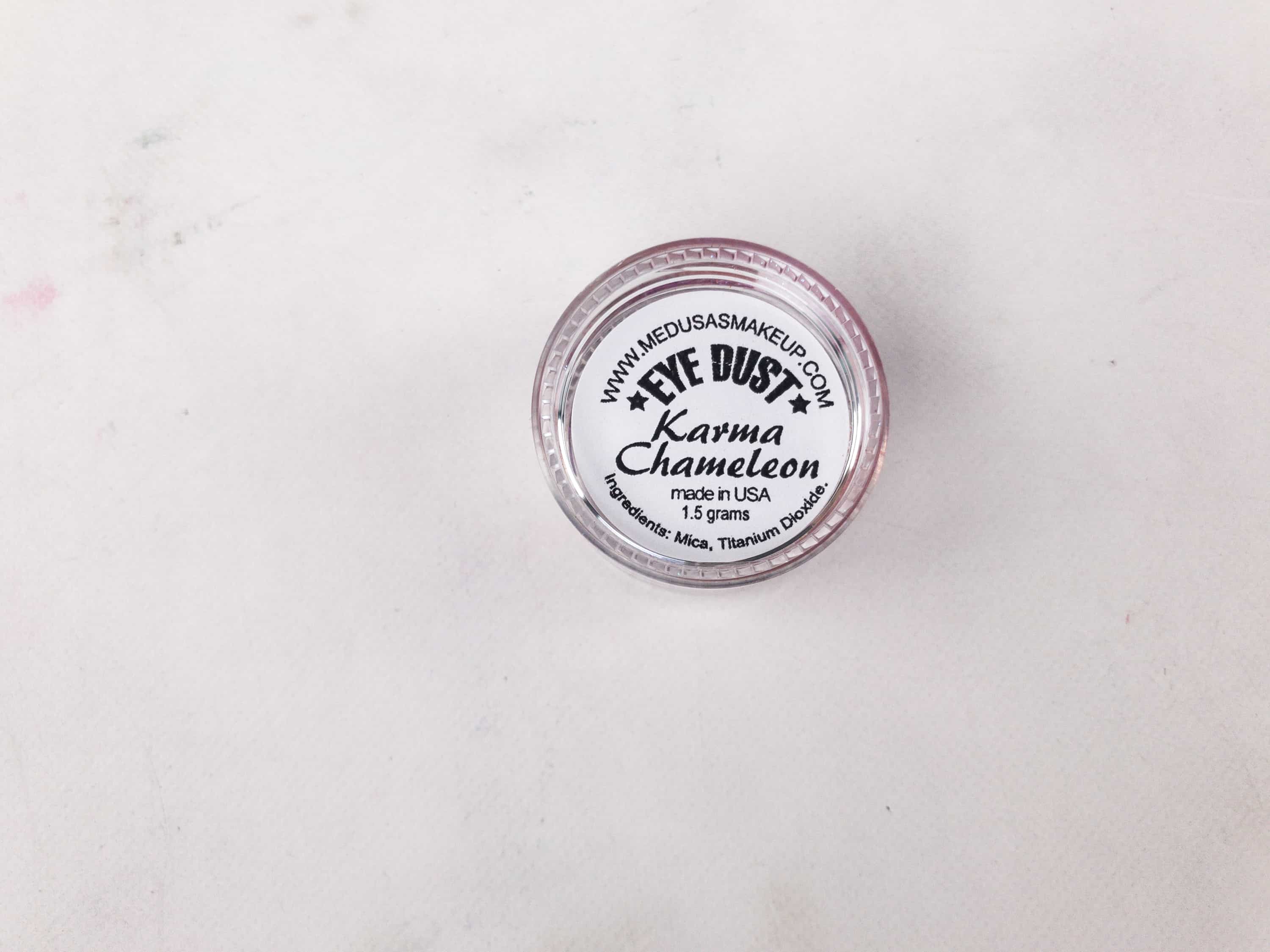 Eye Dust Karma Chameleon ($10) This mineral eye shadow easily glides on the skin like silk and wears well all day long. It can be applied to eyes, lips and face to add shimmer and sparkle.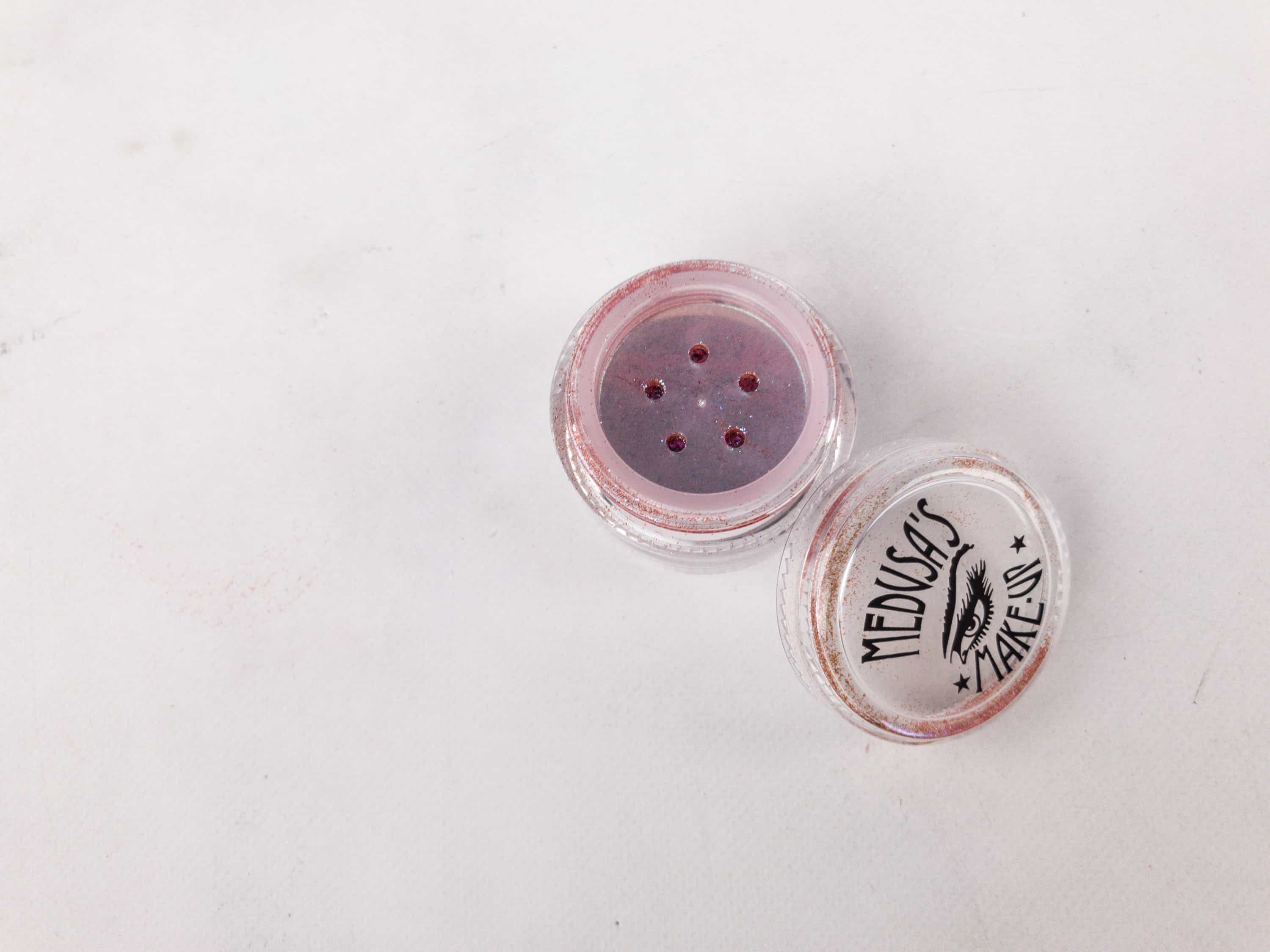 Like most of Medusa's products, it is compact so it can easily be brought and used for a quick make-up fix.
And from it's name, the sparkling color that is reflected depends on the lighting and how you look at it too. Truly an amazing make-up dust! It can be a purple, a blue, a red or a mix of all three!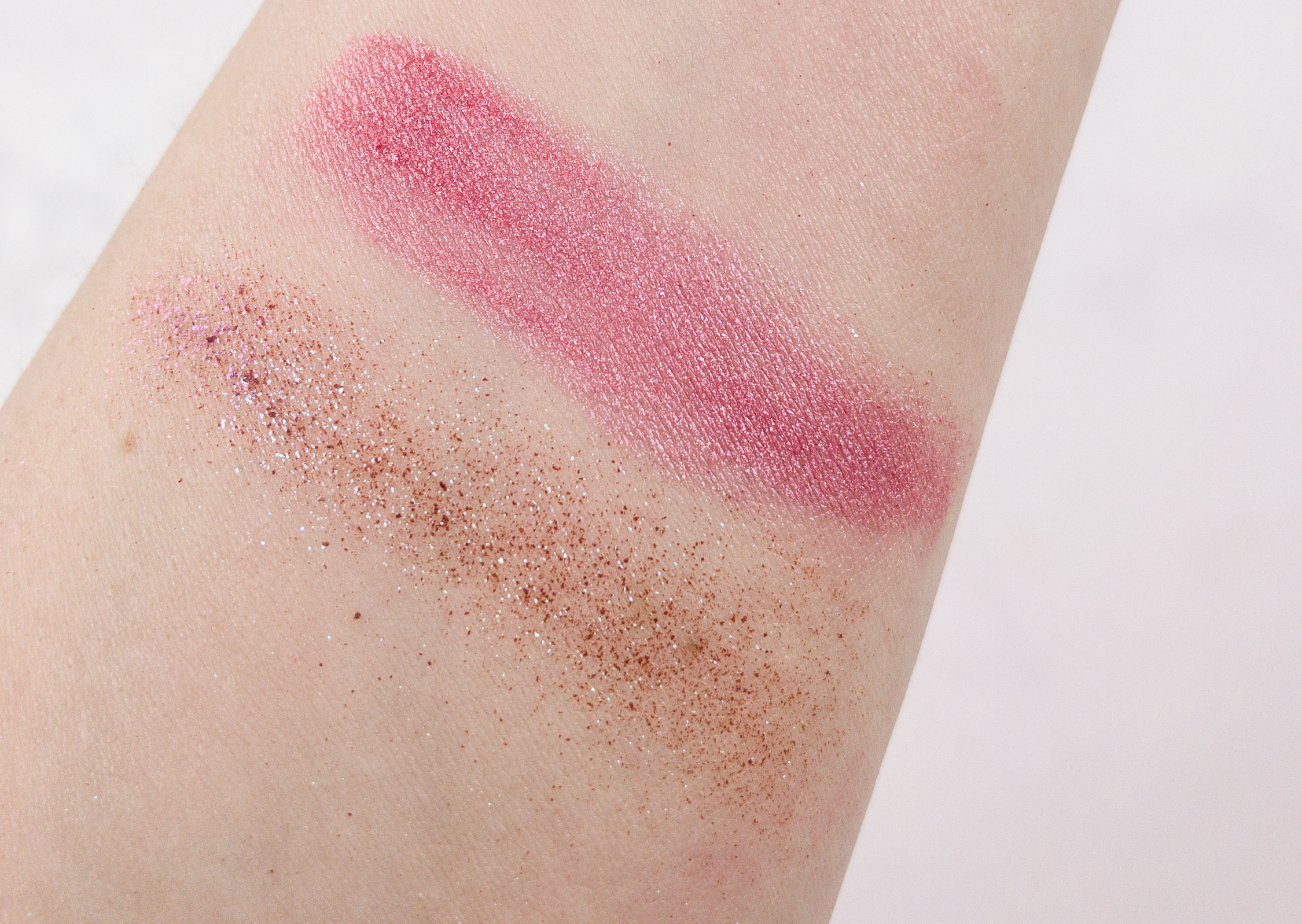 Medusa's Make-Up is a great vegan beauty subscription. This month's box totally gives the skin some lovin' as it includes a mask that energizes and keeps it healthy. It is also gives us great value for money because the products aren't just high quality, but all-natural and safe to use too!
What do you think of the October Medusa's Make-Up Beauty Box?
Visit Medusa's Make-Up Beauty Box to subscribe or find out more!