Luxe Pineapple Post Home Box is a bi-monthly box from LuxePineapple, featuring LP finds for the home including artisan crafted items, kitchen+baking, home textiles +linens, office must-haves, decor, specialty cleaning items plus more.
It's currently a one-time purchase or a 6 month subscription (3 boxes) for $89.50 – April, June, and August boxes. It looks like this box is still available as a one-time box but subscriptions are currently not open.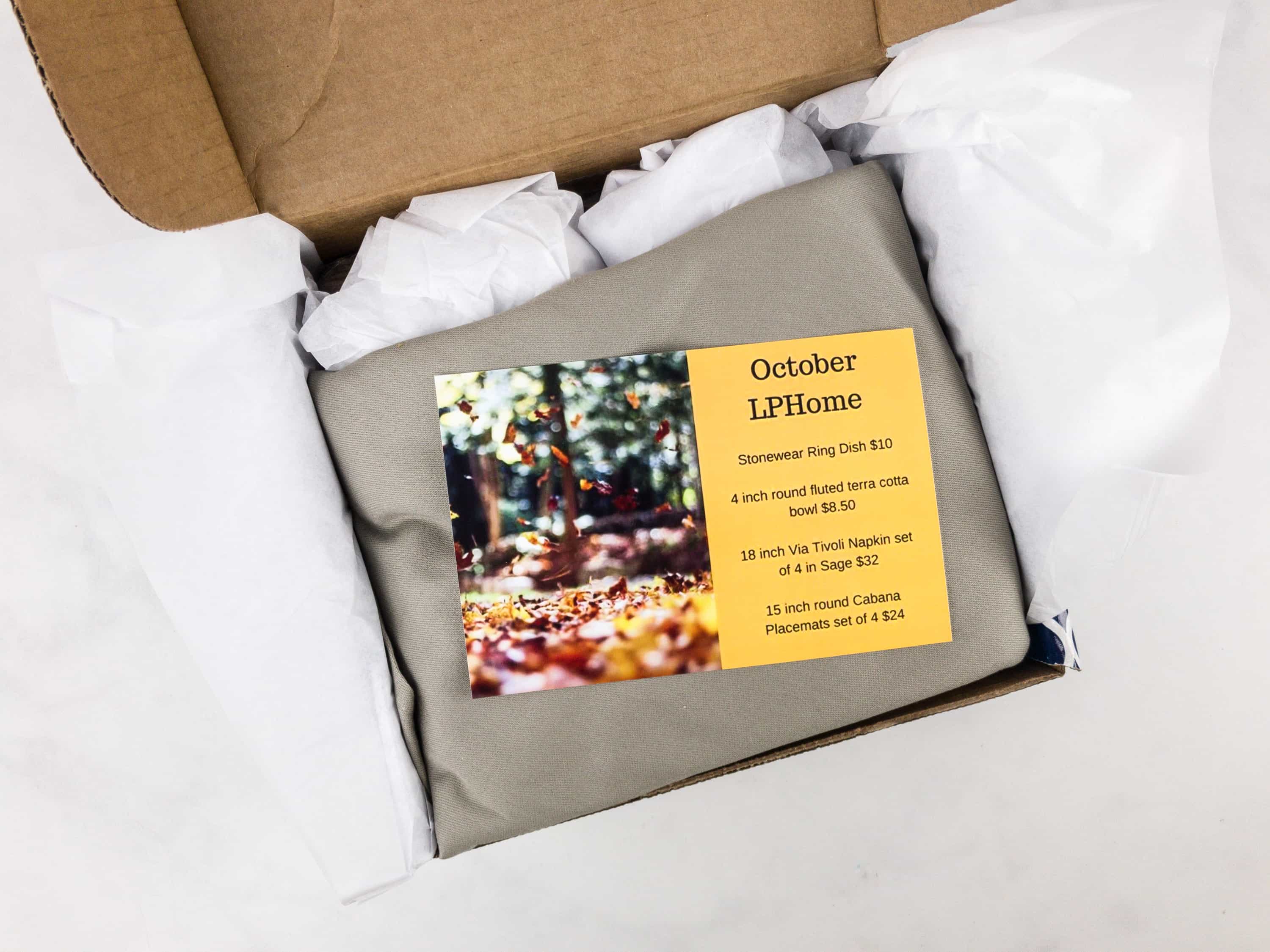 This month's theme is FALL.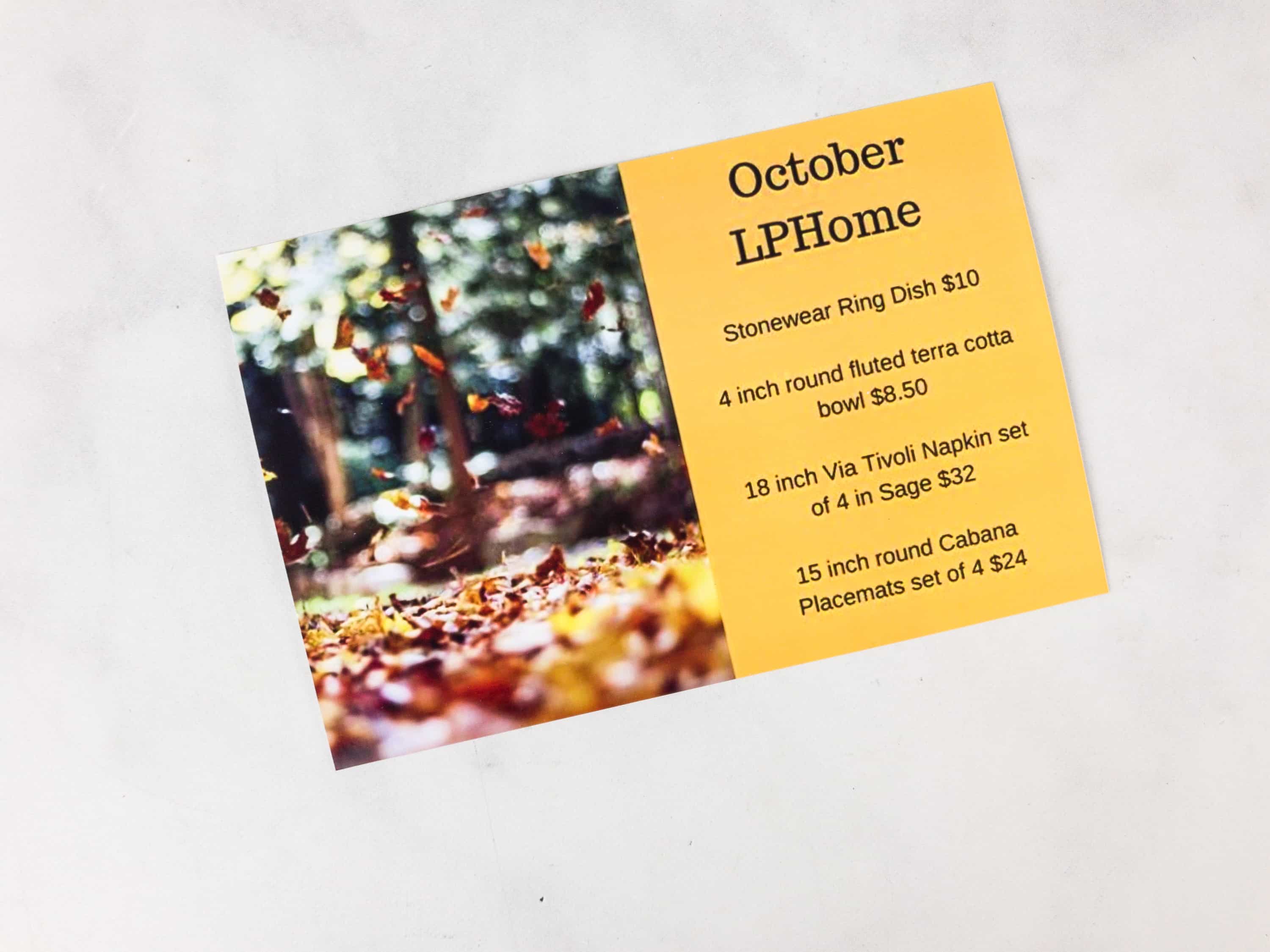 The information card gives you brief details about the items.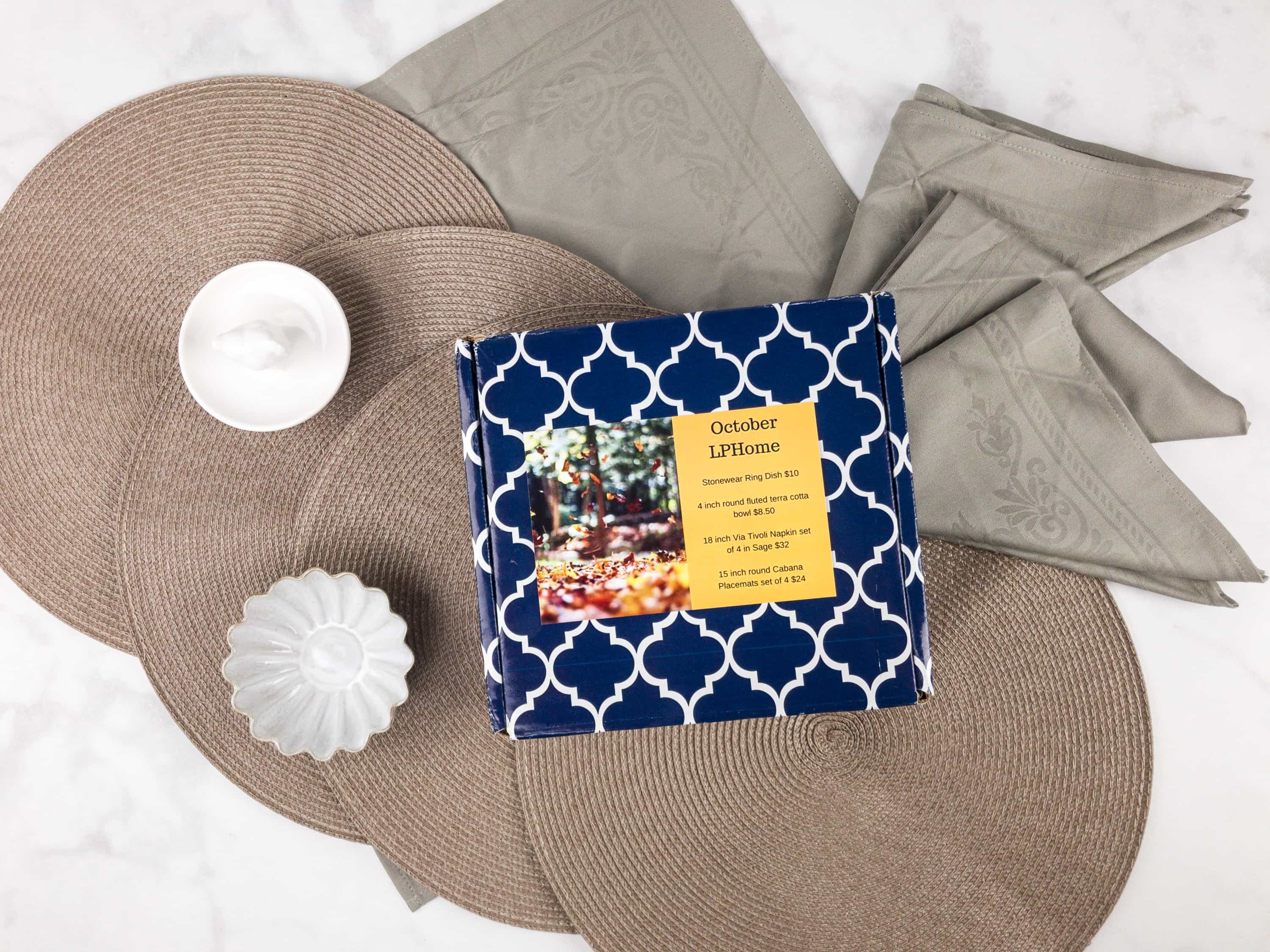 Everything inside the October 2017 box!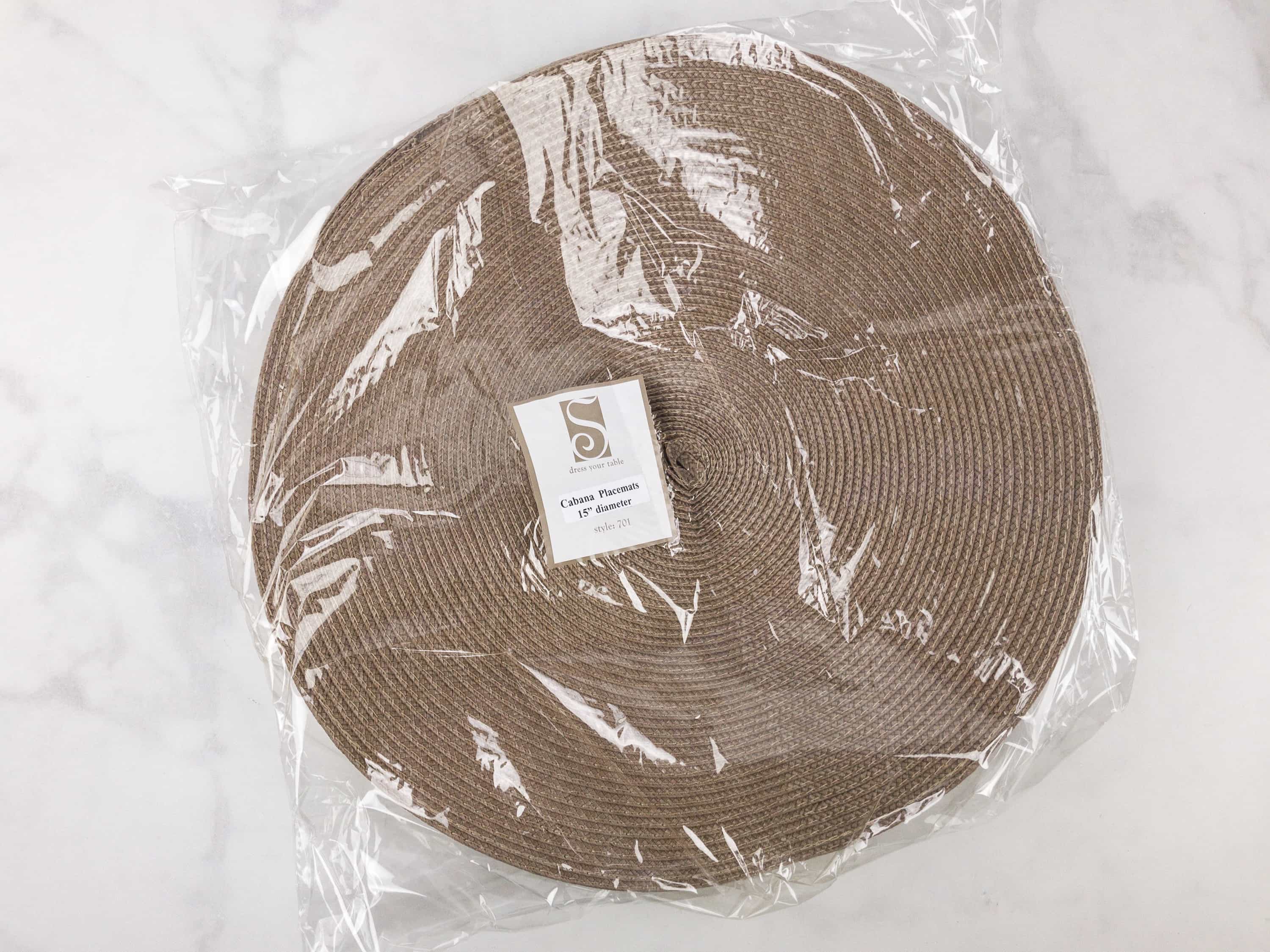 Cabana Placemats ($24) These placemats are made of limestone-colored cabana fabric.
I think these will look nice under a formal-ish place setting for Thanksgiving (with a charger) and it was great that there were four. On the downside – they were folded!
Round Fluted Terra Cotta Bowl ($8.50) This terra cotta bowl is great for serving dishes and treats, or for displaying stuff.
It's a nice size for a sink-side ring dish.
Stoneware Ring Dish ($10) And… and actual ring dish, with a chicken.
This definitely brings a touch of whimsy.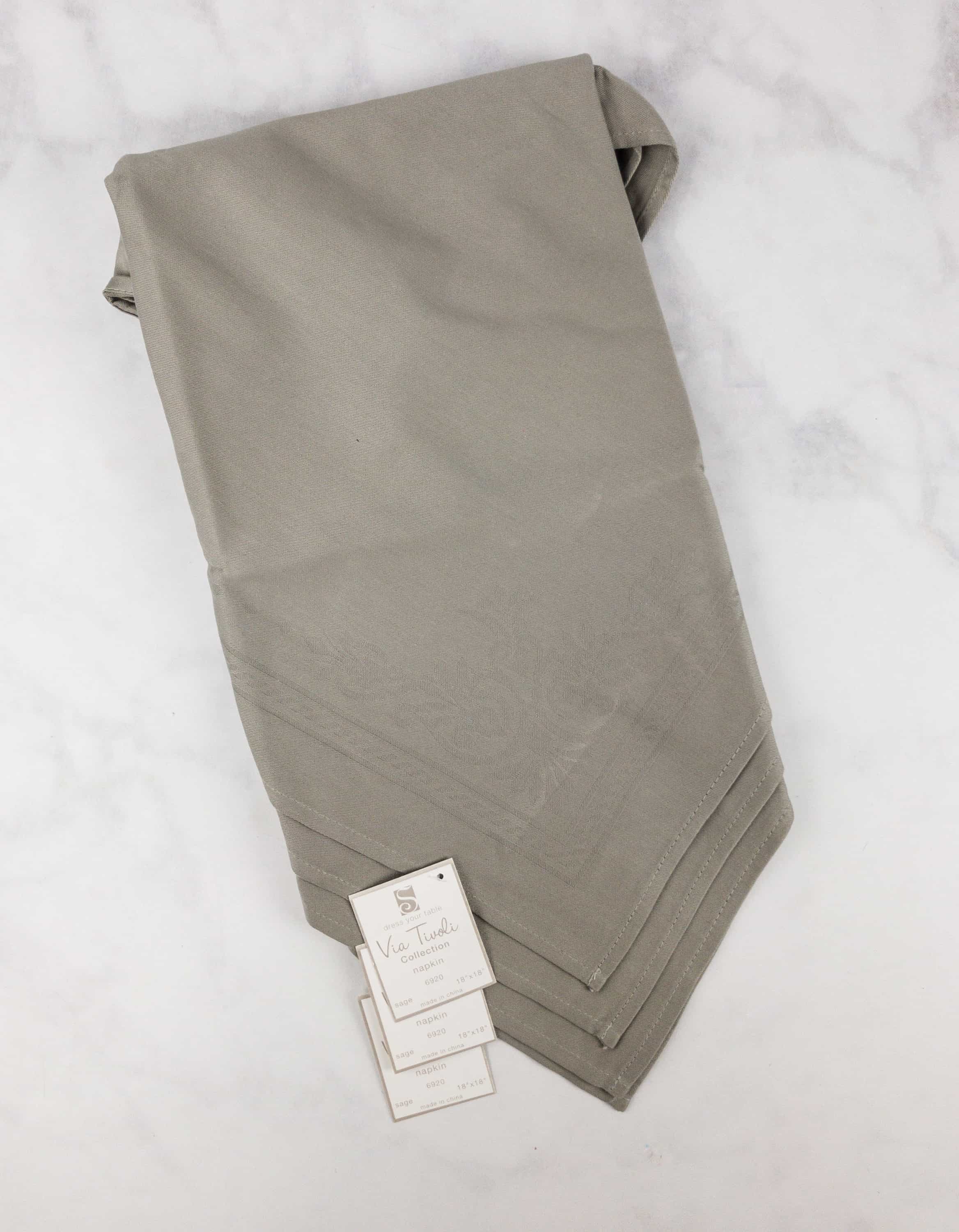 Via Tivoli Napkin  ($32) This elegant and classically designed napkins are great additions to a Holiday table set-up.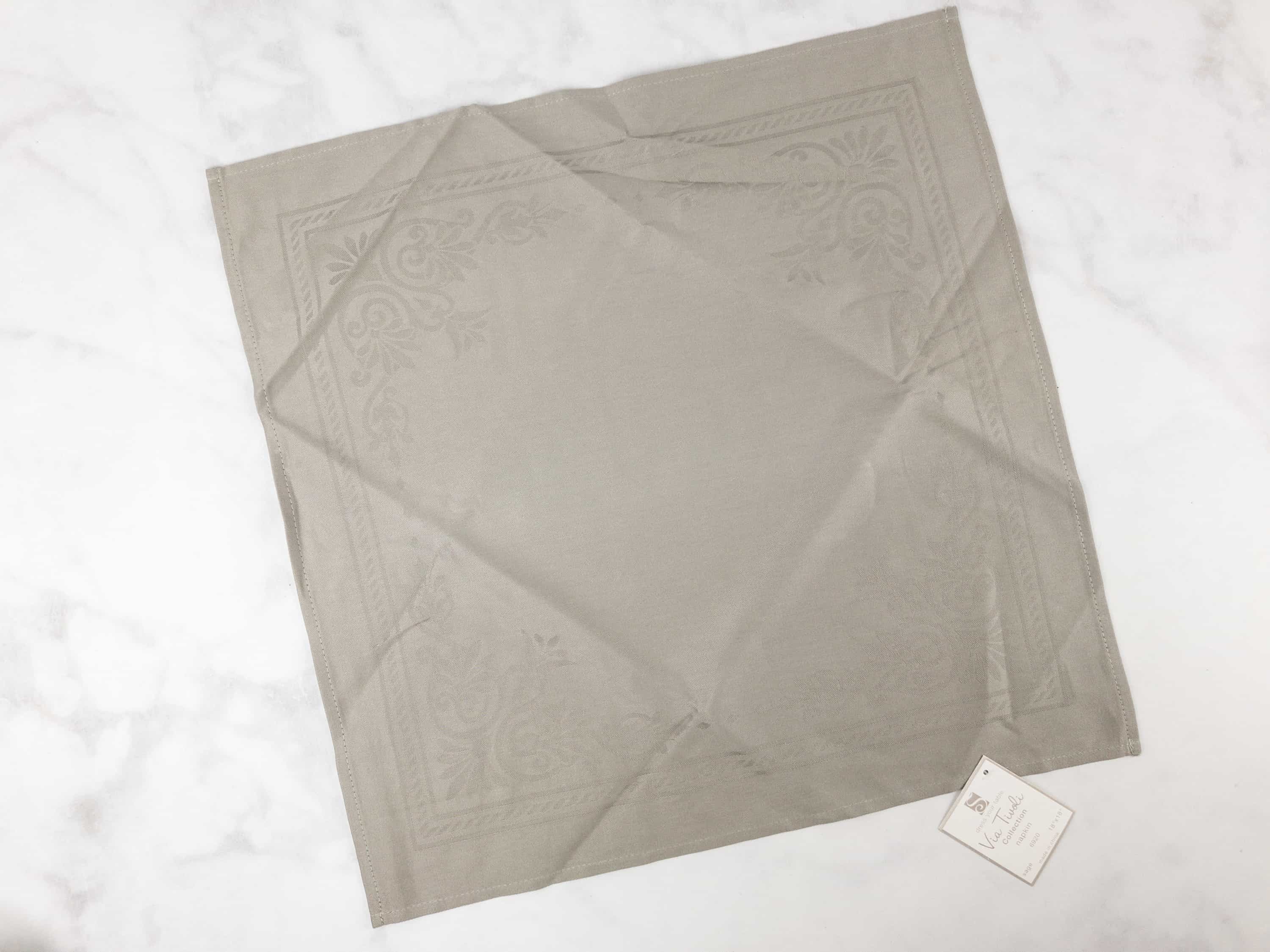 It comes in sage, a grey-green color that resembles the color of a dried sage leaf, a perfect representation of Fall! We can try a lot of napkin folding techniques with these.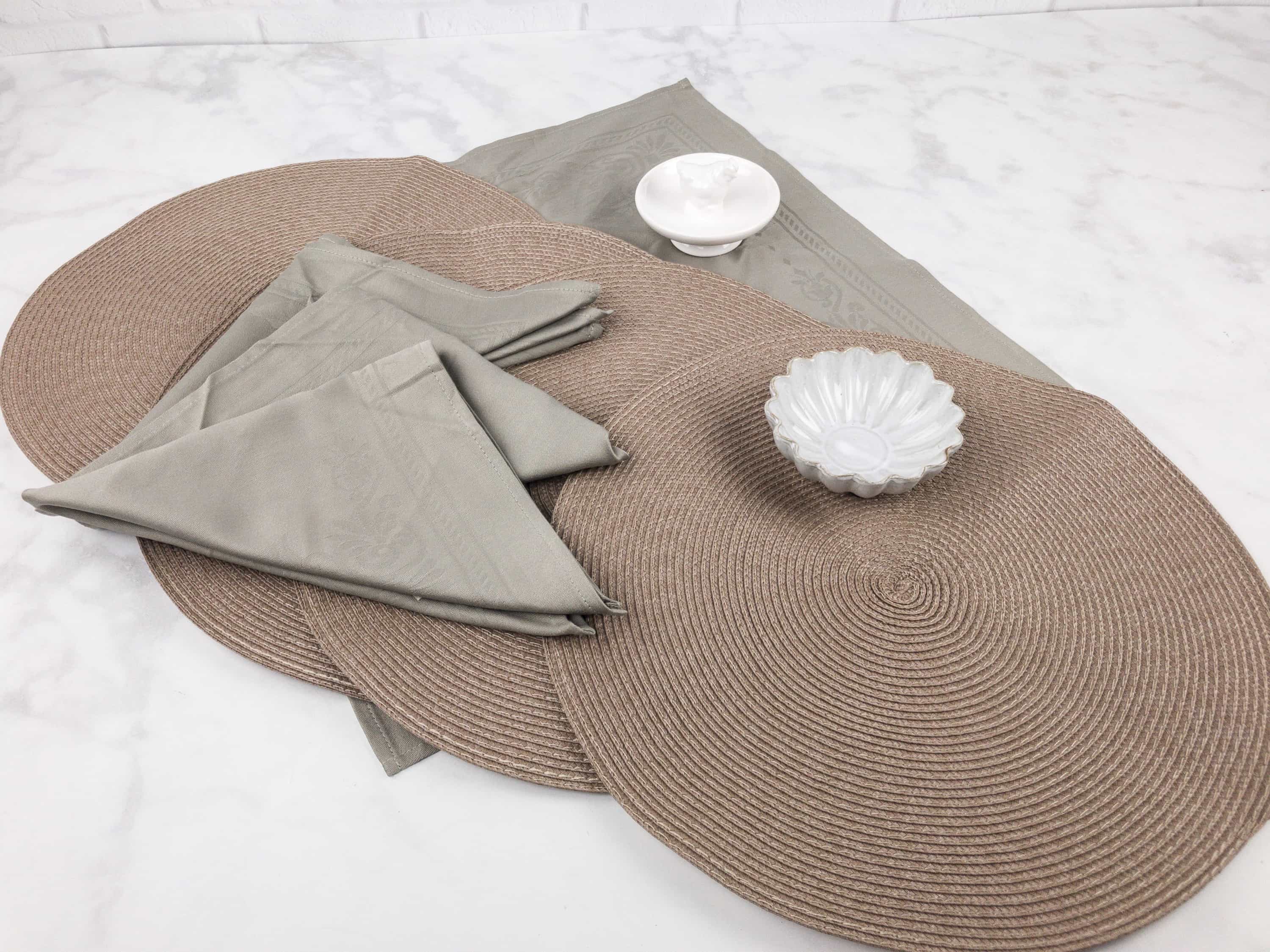 50 shades of beige?
This month's Luxe Pineapple box was designed to prepare for the coming season's feasts by including table set-up necessities. However, I think they missed the mark on color coordination – it's really all over the place and not my style, except maybe the silly rooster ring dish.
What do you think of this month's box? Let us know in the comments!