Lucha Loot is a monthly subscription box devoted to all things Lucha Libre! Lucha Loot is committed to officially licensed 100% items with lucha libre collectibles including DVDs, magazines, posters, art and more, plus lucha masks, all with royalties paid to or purchased directly from luchadores.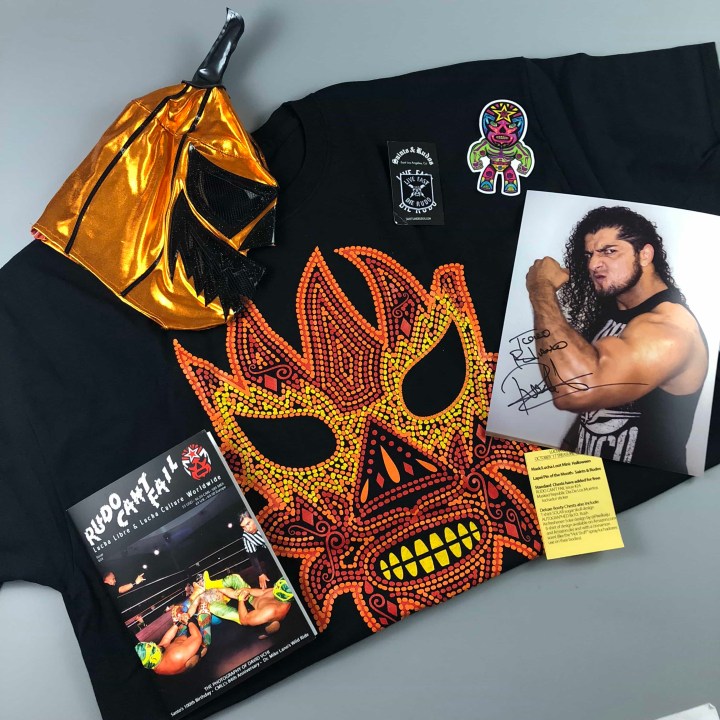 T-shirt, autographed picture, mask and more! There is a lot of loot packed into this treasure box. There are two sizes of Lucha Loot – the Lucha Loot Standard Chest ($19.95 + $8 shipping), and the Lucha Loot Deluxe Booty Chest ($29.95 + $8 shipping).
DEAL: Save 10% on your first box! Use coupon code TRYLL.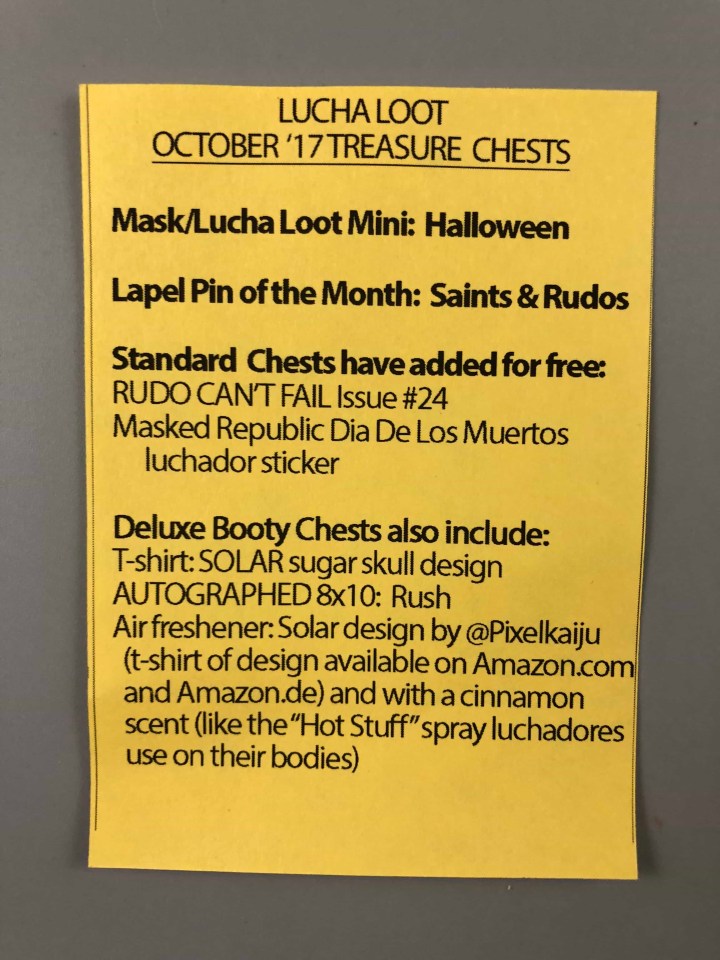 The description sheet provides a list of the items. Here, you will see the difference between standard and deluxe chests.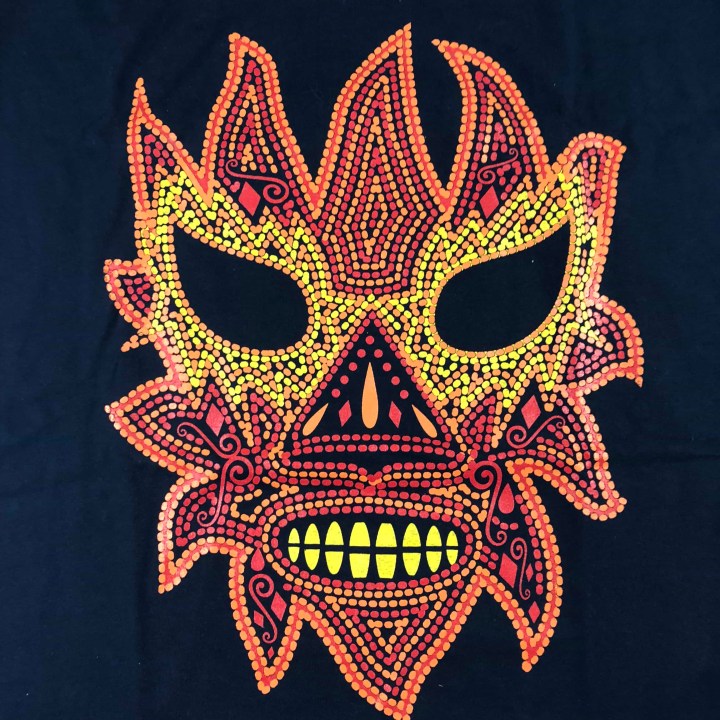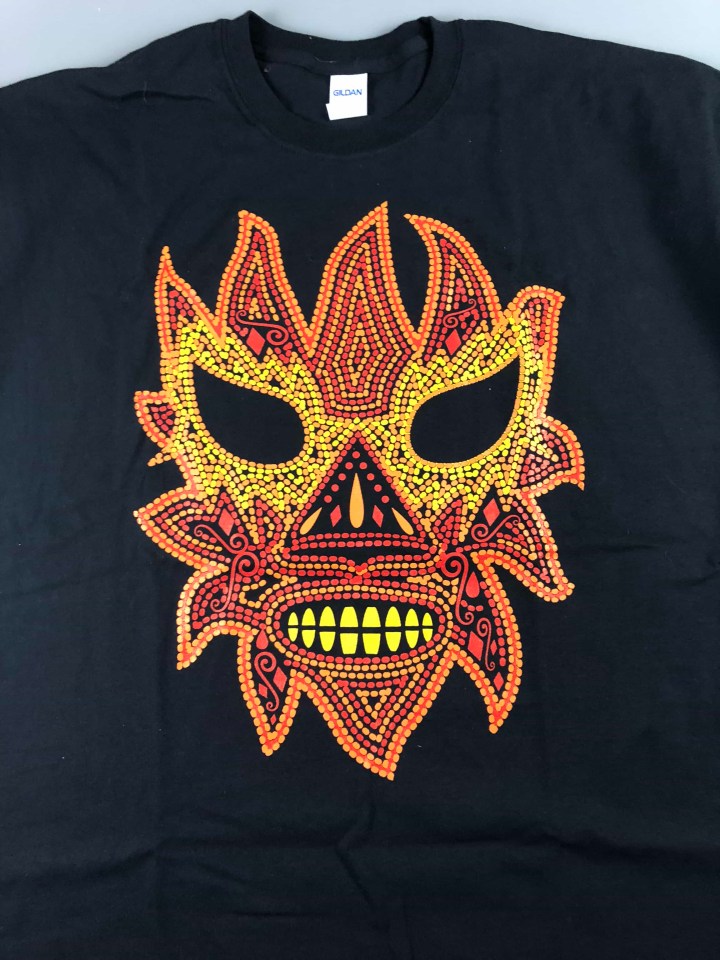 Solar Sugar Skull T-Shirt – The logo on this shirt looks incredible! I'm really looking forward to wearing this shirt. Only the deluxe box gets the t-shirt, so keep that in mind when you order.
Halloween Wrestling Mask – The mask has a nice use of colors and is a bit different than other lucha masks as there is no top to it. The mask also zips up as opposed to being able to tie it up in back.
How do I look?  I am pretty sure Norman Osborne would try to throw my head.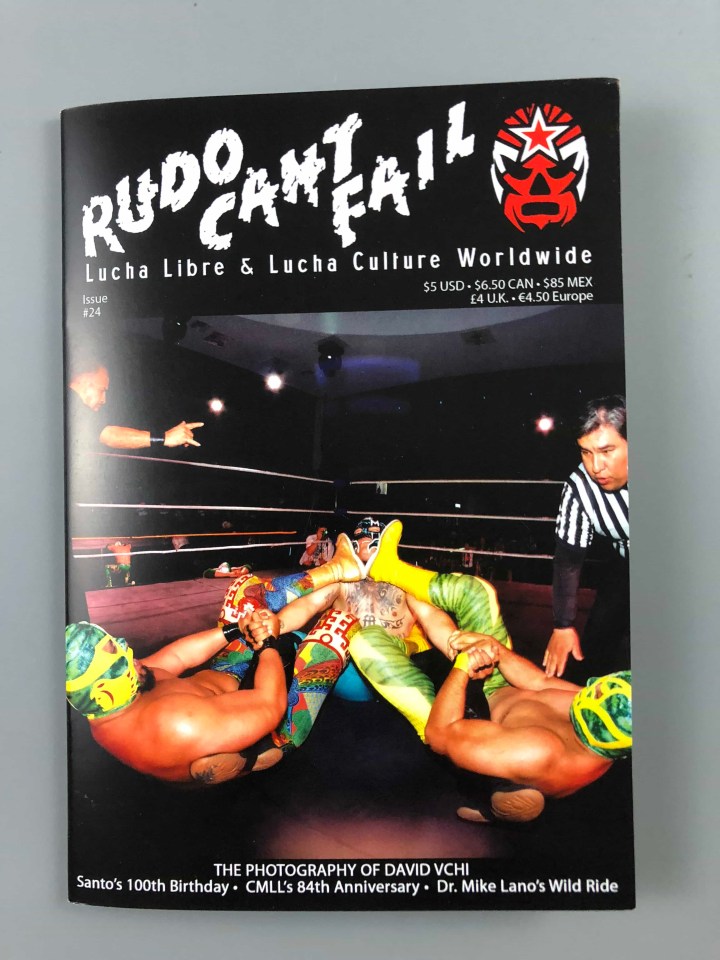 Rudo Can't Fail Magazine. Issue #24 has tons of news and photos from the world of Lucha Libre. I just wish I was able to get my hands on issue #1.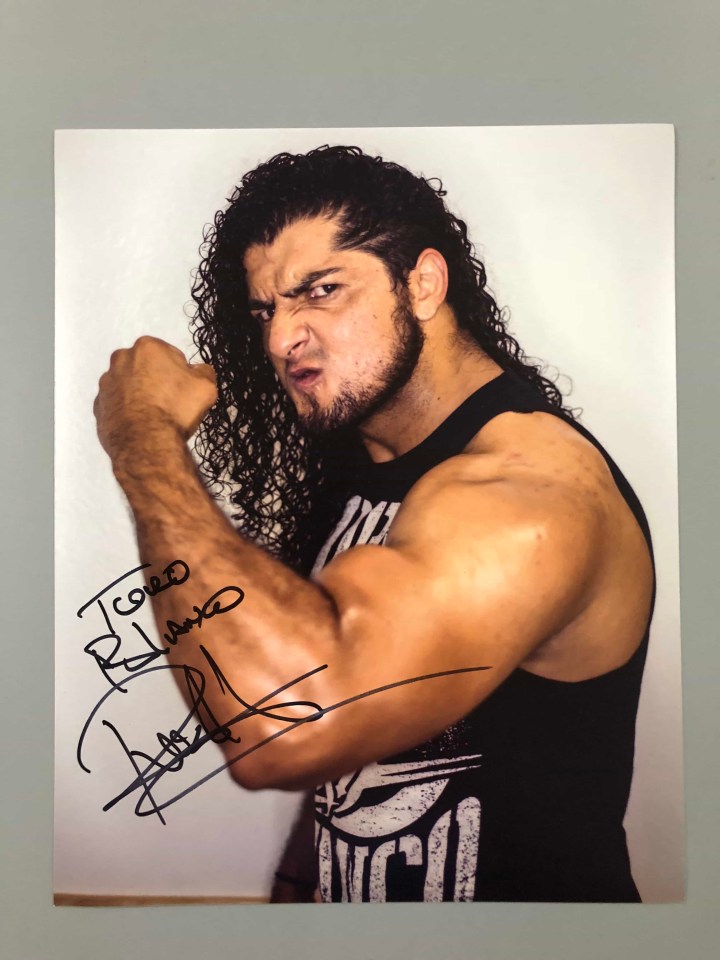 Rush Autographed 8×10. Lucha Loot is amazing with the way they include autographed items from some of the greatest in Lucha Libre today.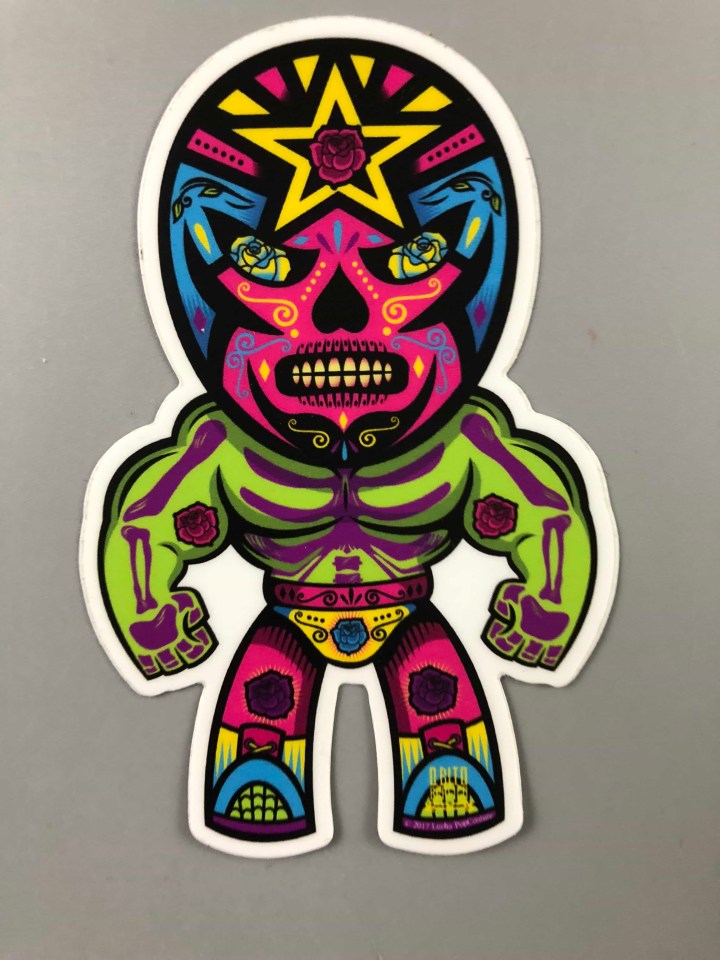 Dia de los Muertos Sticker. The sticker looks fantastic and it celebrates the Day of the Dead(which is also on my birthday).
Saints and Rudos Lapel Pin – Live Fast Die Rudo is the motto on this great looking black and white pin.
Solar Air Freshener – It smells of cinnamon and it looks incredible.
This is easily one of my favorite subscription boxes. There is a wonderful variety of items which is something I definitely love about this box. I'm looking forward to seeing what Lucha Loot has in store for the upcoming months!
What's your favorite loot this month?