Lootaku is a monthly geek subscription box from Hong Kong packed with high-quality geek and gamer items. The subscription costs $49.00 per month + shipping (currently about $17 to the US), and you'll get 4-6 themed products, like plushies, action figures, memorabilia, etc., to satisfy your geeky cravings monthly – no fillers or promo items!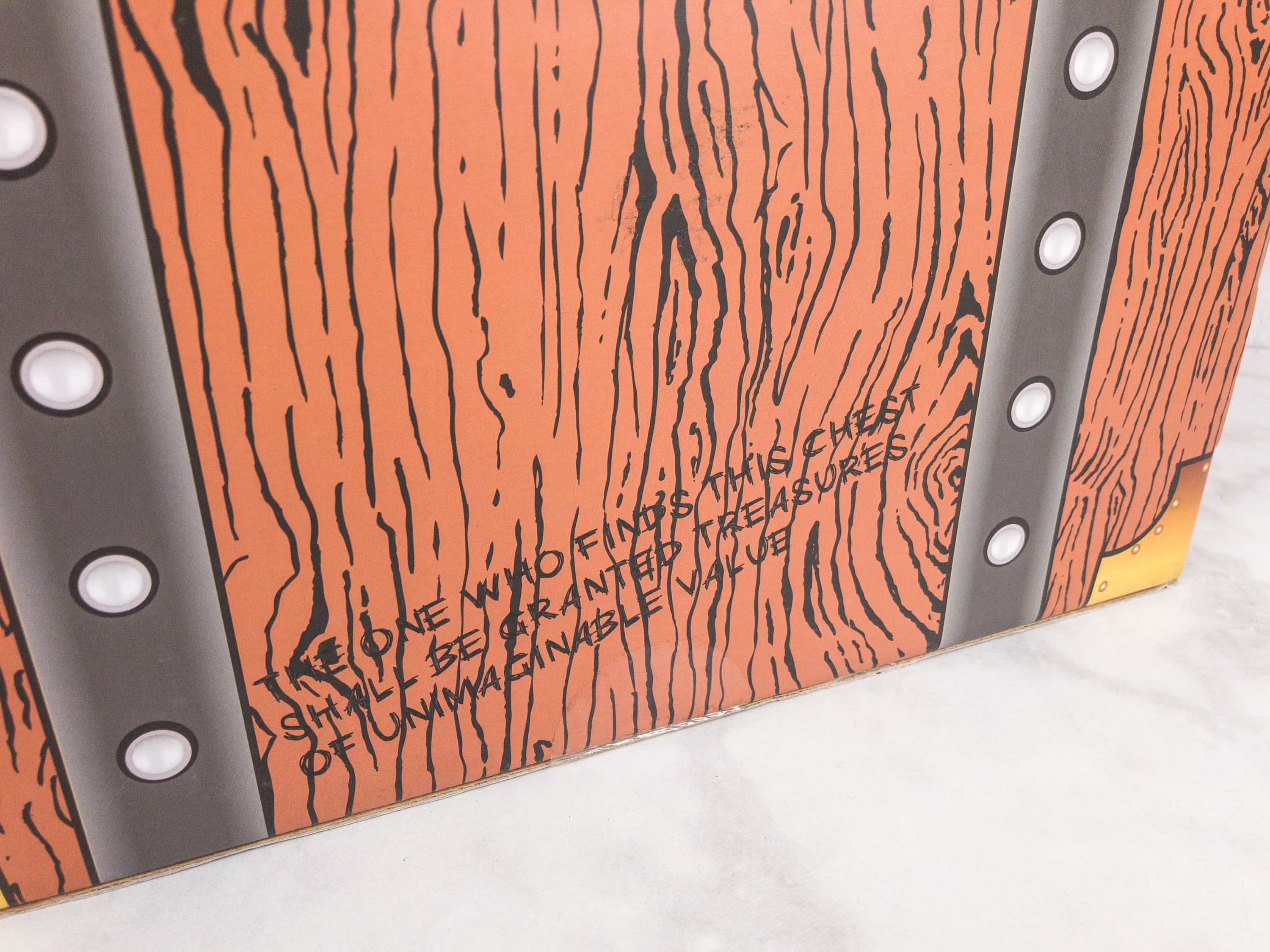 I like how the outside of the box is beautifully designed. A Chest – Full of Loot!
FYI – Lootaku dropped its price this year, reducing both the cost of the box and the shipping slightly, to the tune of about $7 in the US.
DEAL: Save 5% when you use this link and code DISCOUNT5.
The theme this month is "Masters of the Sword." (Gintama x One Piece x Sword Art Online)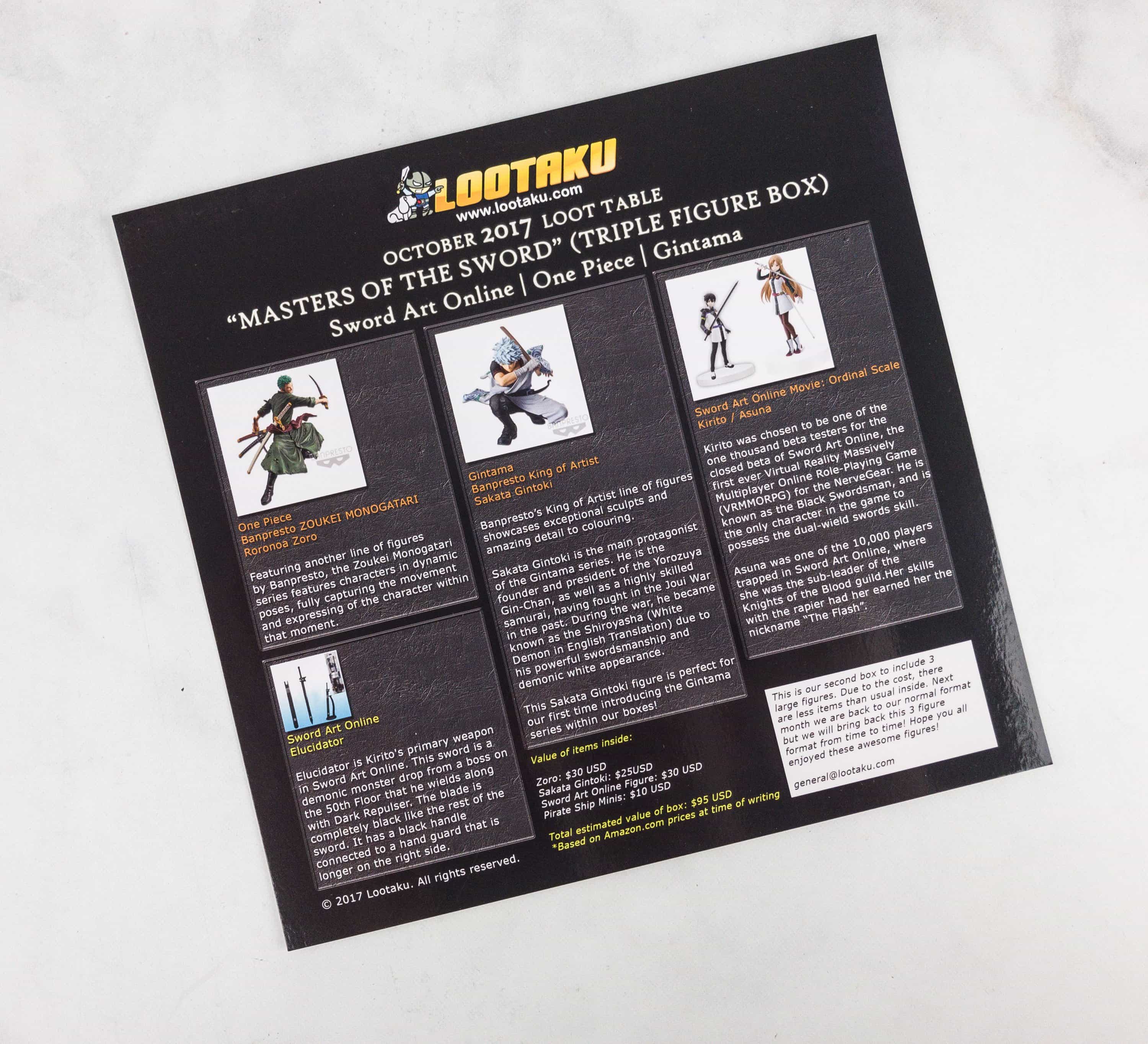 The item information card, or "Loot Table," is thick and glossy, with lots of detail. When there are variations, it typically lists each possible variation you might receive!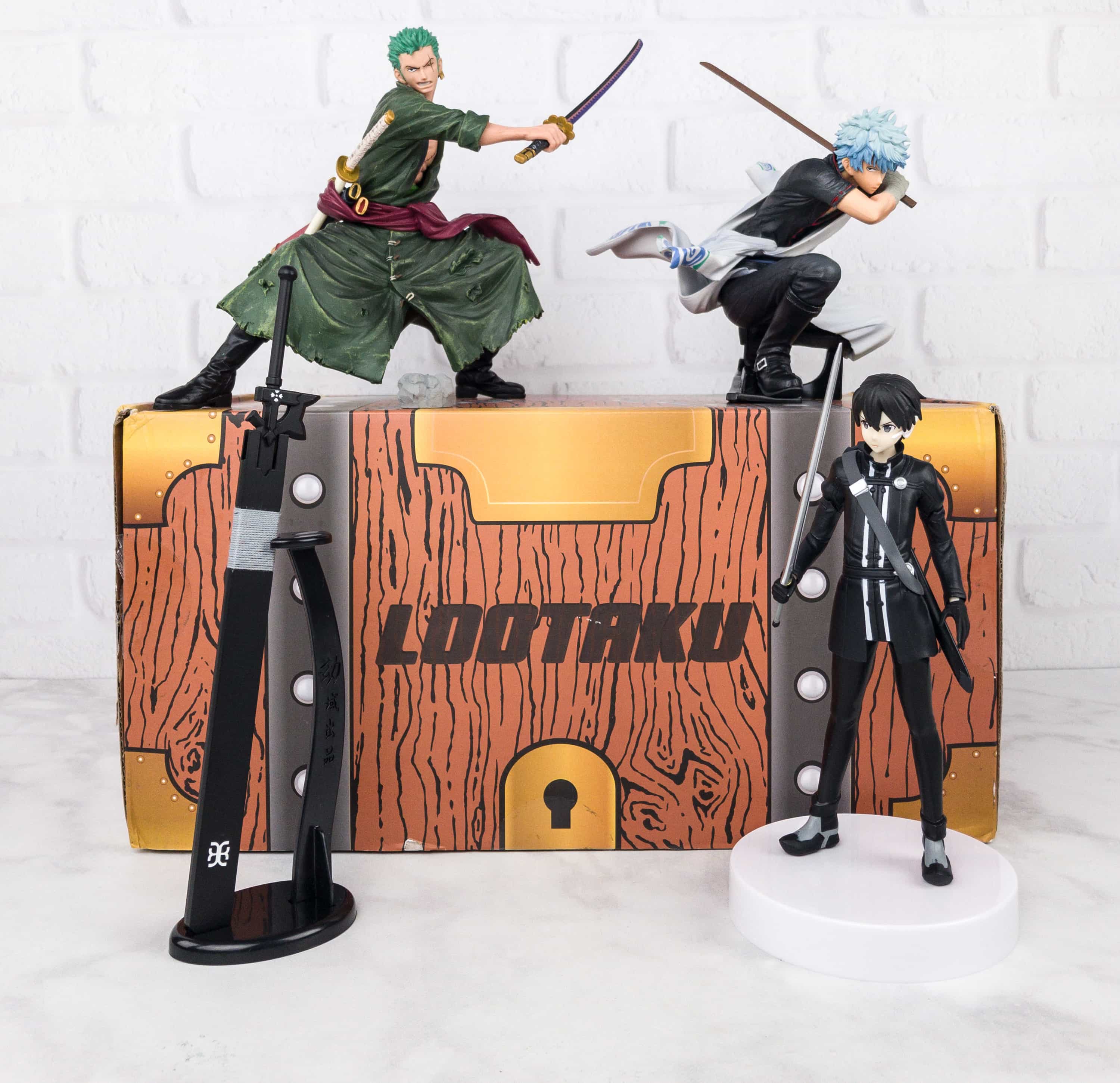 All the goodies inside my October Lootaku Box!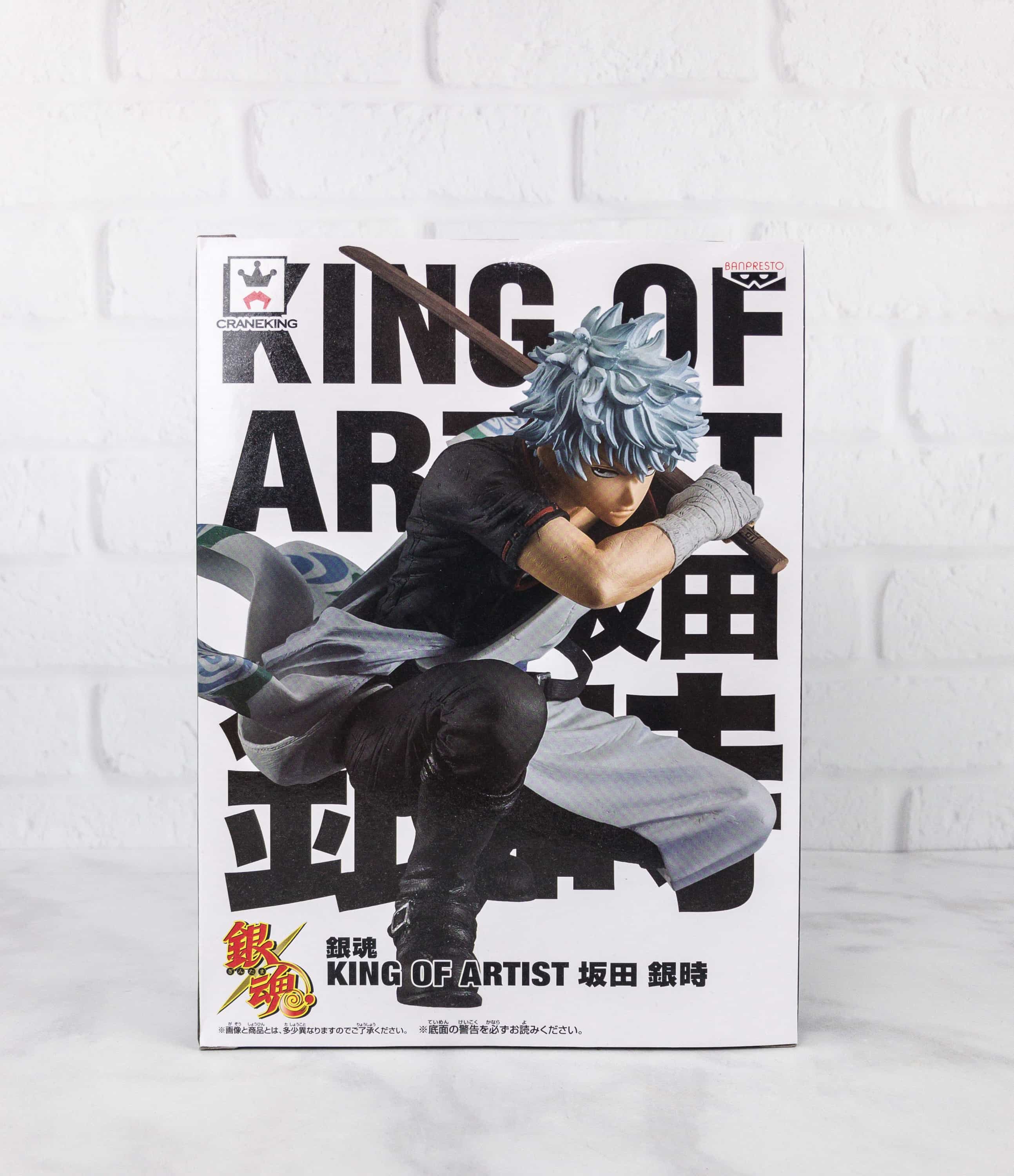 Banpresto King Of Artist Gintama Sakata Gintoki Figure ($25) It's Gintoki Sakata, the main protagonist of the Gintama series!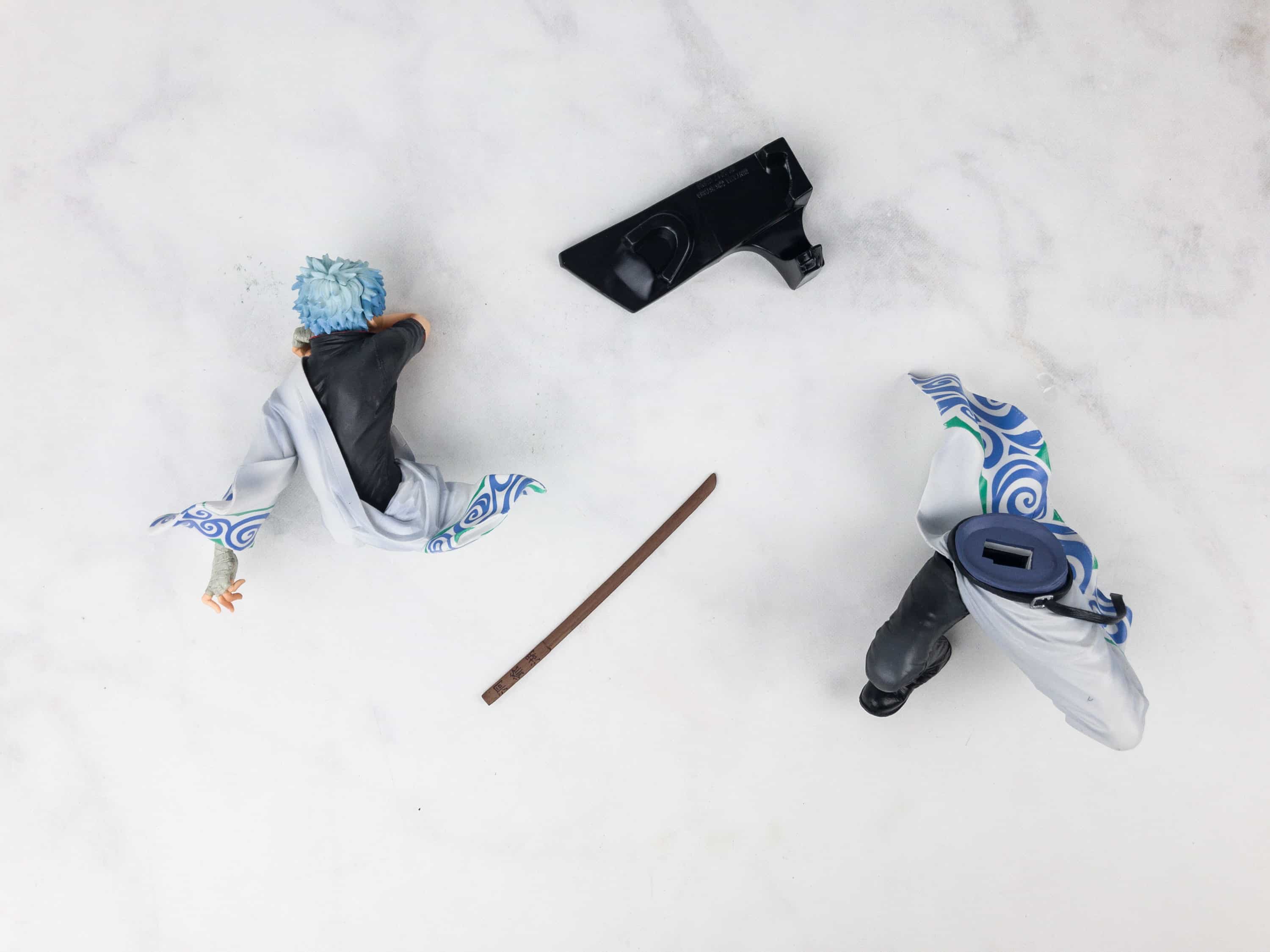 The figure came in four separate pieces, but it's pretty easy to assemble.
He has on his standard outfit that consists of a white yukata (light cotton kimono) with a blue swirl pattern, worn in such a way that his arm only goes through the left sleeve and the right half droops down over his obi (sash).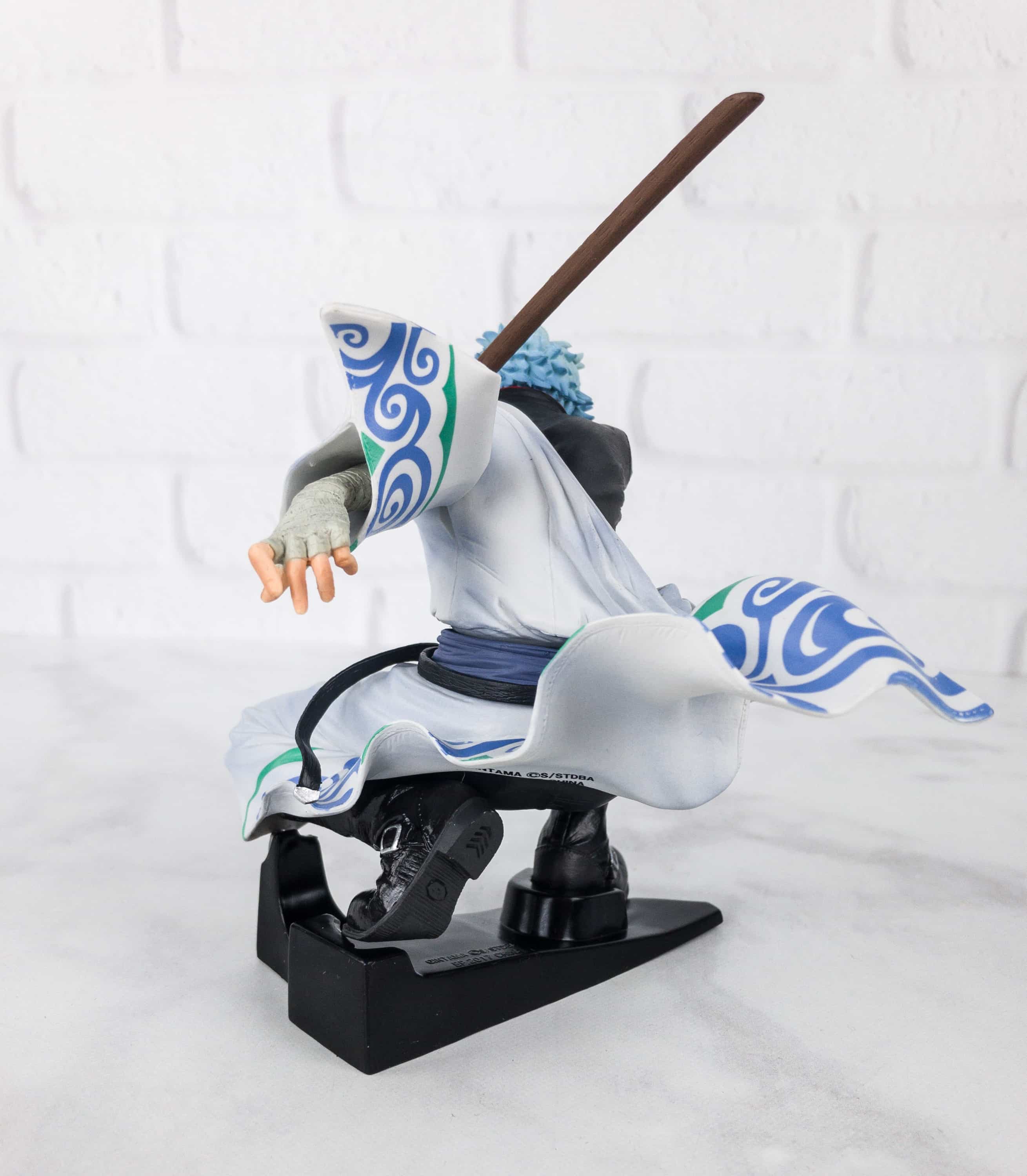 The details up close are really impressive.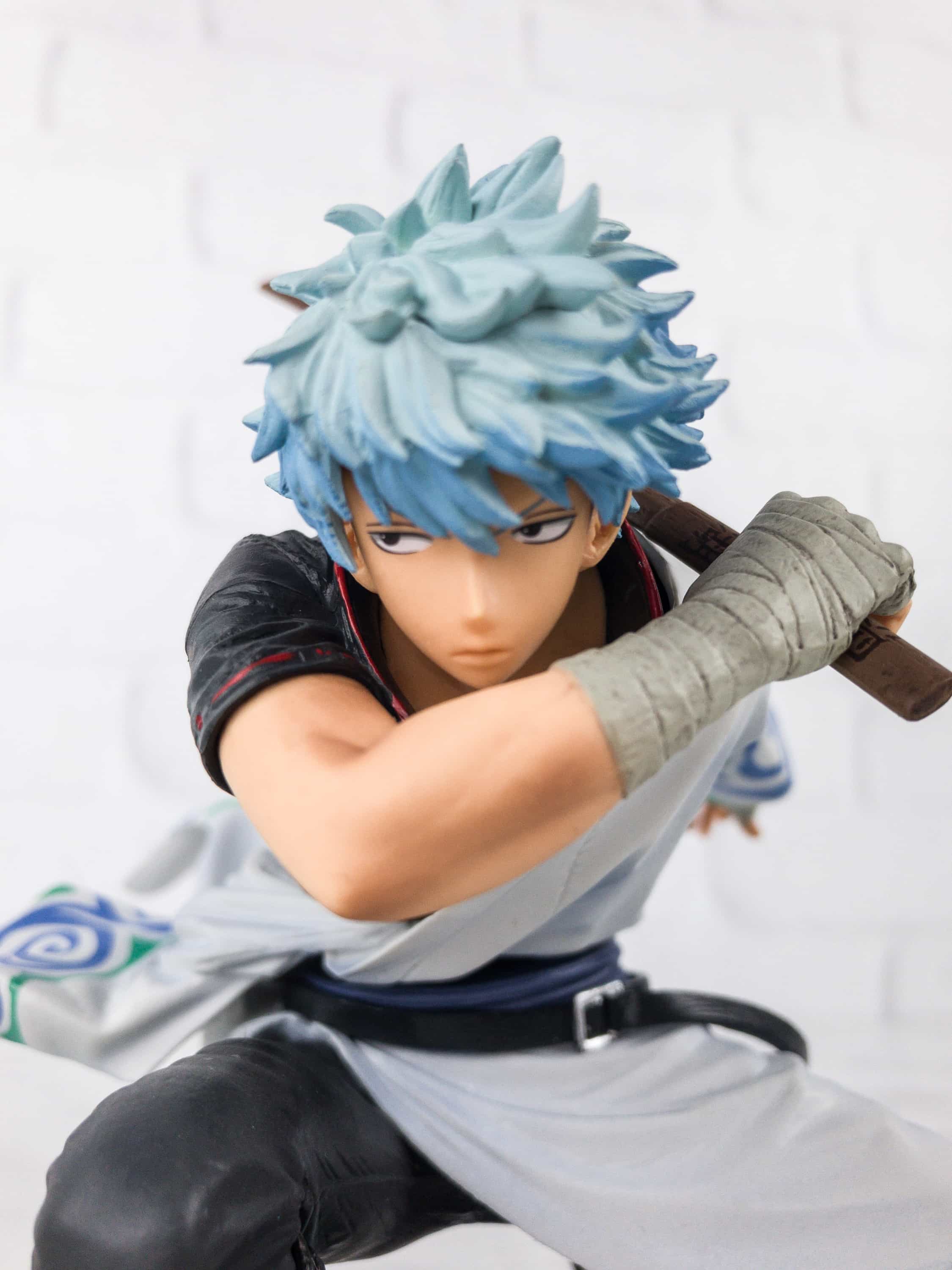 They also perfected Gintoki's silvery-blue "white demon" hair, and those half-lidded "dead fish" eyes!
Banpresto Sword Art Online Movie Ordinal Scale Kirito Action Figure ($30 on card, $28.53 online) Also from Banpresto is this Black Swordsman from Sword Art Online. His name is Kirigaya Kazuto, popularly known as Kirito.
The figure came in 4 easy-to-assemble pieces. The head, sword and base can be detached from the whole body.
In this figure, Kirito is donning his second ALfheim Online avatar look, with a new long sword and his hair back from spikes to his old look from SOA.
He's usually mistaken for a girl because of his soft looks but this Kirito here looks ready for battle! And as expected from Banpresto, really impressive detailing on the figures.
Banpresto One Piece Zoukei Monogatari Roronoa Zoro Figure ($30) This figure actually made me swoon! Zoro here looks gorgeous!
The back of the box shows how this awesome figure was materialized.
The figure was composed of 7 assemblable pieces. 
Zoro looks great assembled! Even the tiny rock looks perfect for a fight scene involving this straw hat pirate.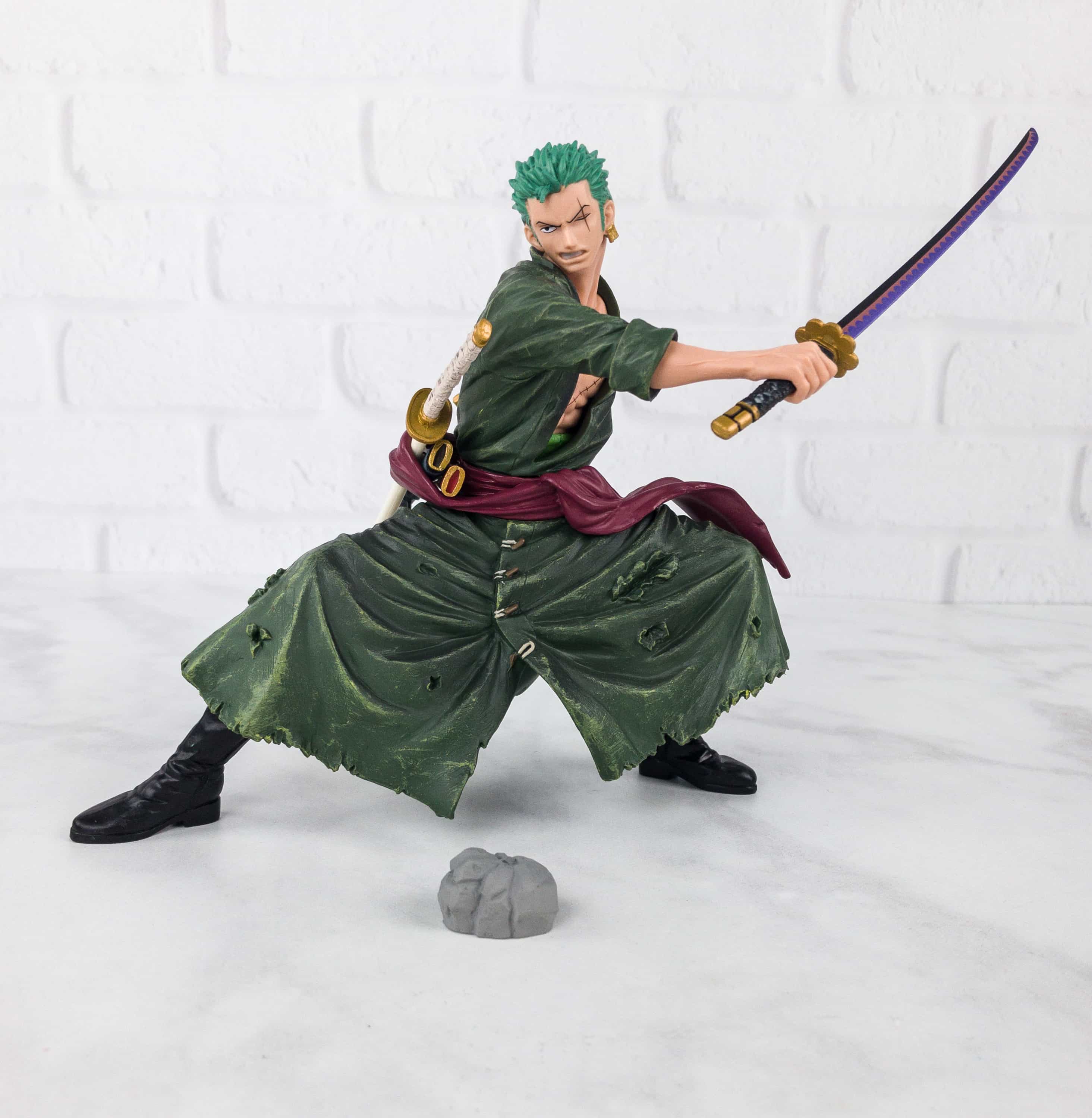 Zoro's cropped green hair, green haramaki, and even his battle scars are perfectly represented in this figure.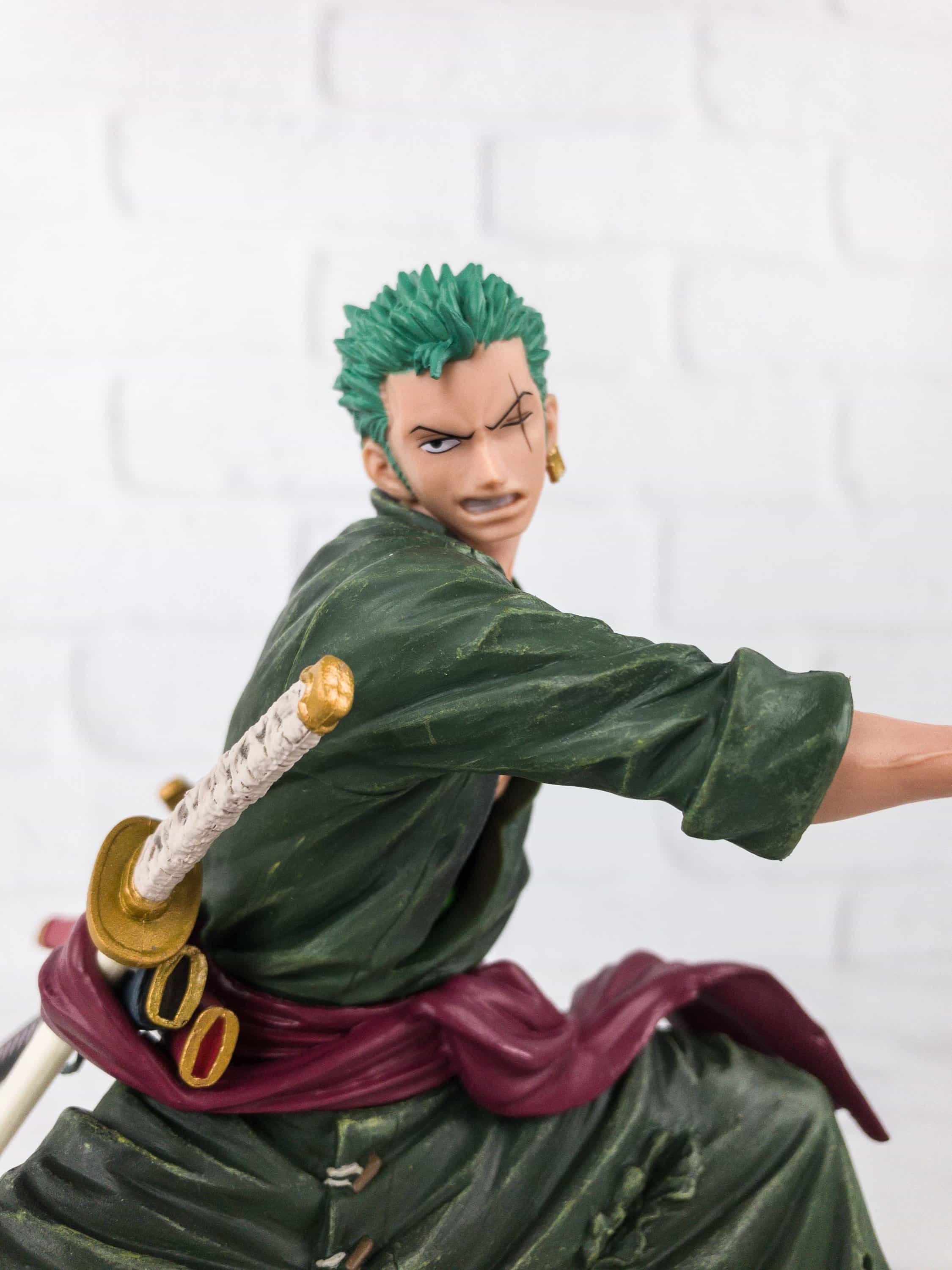 I really love how well they made the details of his haramaki (Japanese chest armour).
I am really impressed with his garb, even the sword sheaths look real, and the details are superb.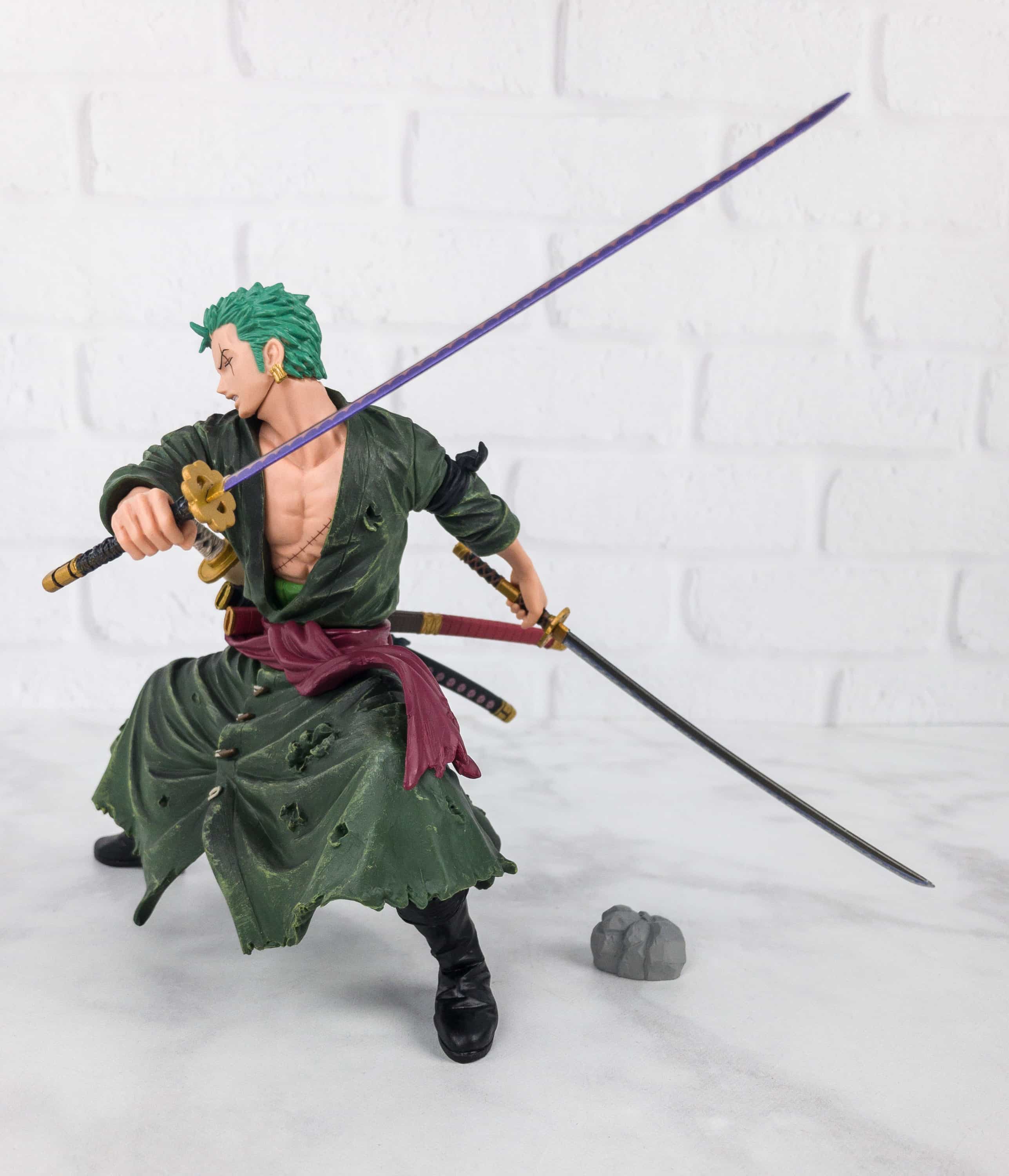 Zoro is all geared up for a battle!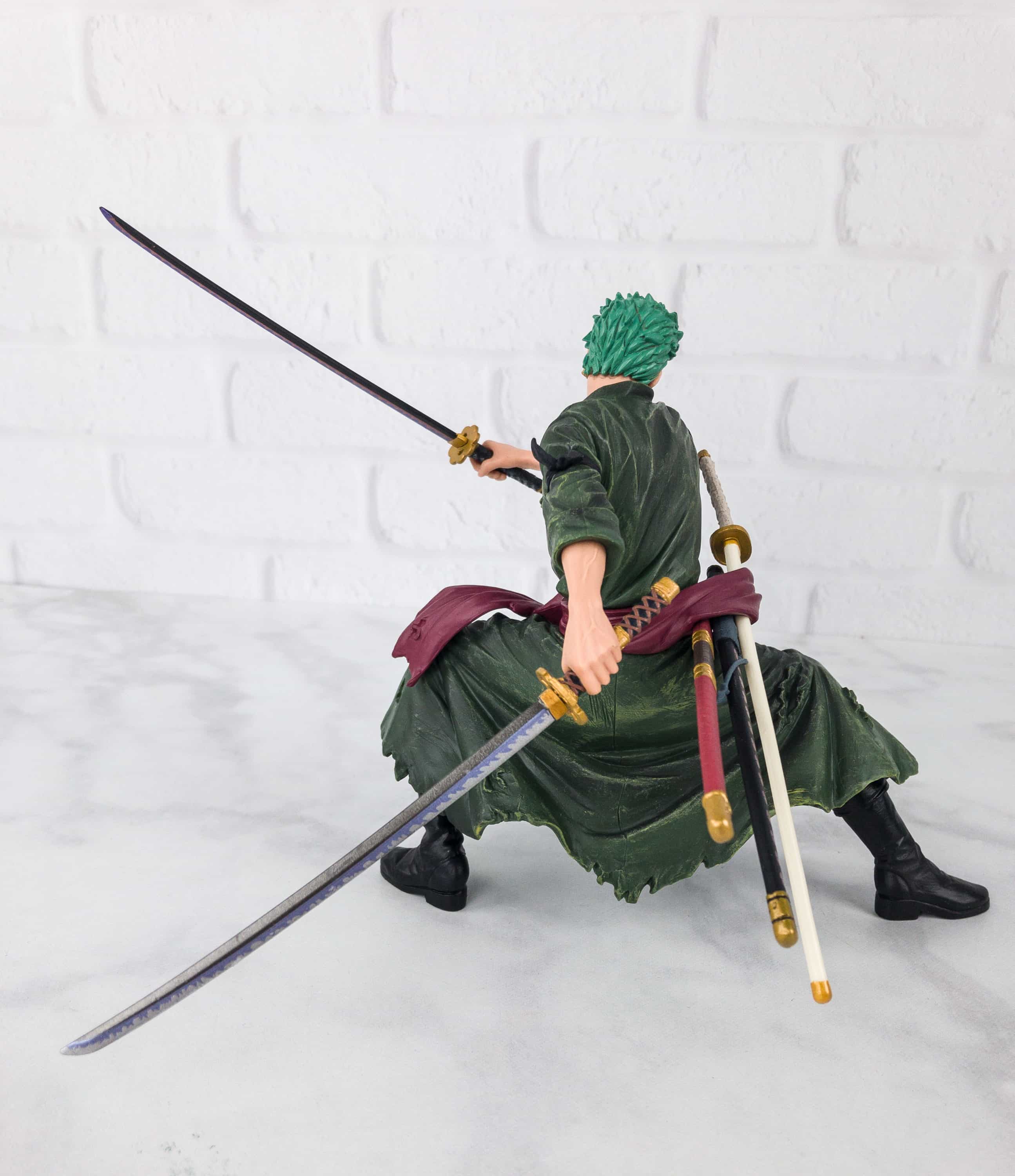 Just hoping his long swords won't get destructed during battles! Pirate Hunter Zoro is all-ready!
Sword Art Online Elucidator ($10) This sword is Kirito's primary weapon from SOA.
It is composed of four assemblable pieces.
This sword is a demonic monster drop from a boss on the 50th floor that Kirito wields along with Dark Repulser.
"Elucidator is a pitch black sword with trims of gray and is evenly balanced and quite powerful. It has a black hilt connected to a hand guard that drops down on the right side. Attached to this elongated area of the hand-guard is part of Elucidator's blade so as to better aid the user in retaining their grip on the sword when it is being used. The blade is completely black like the rest of the sword and the said blade is outlined in a light gray."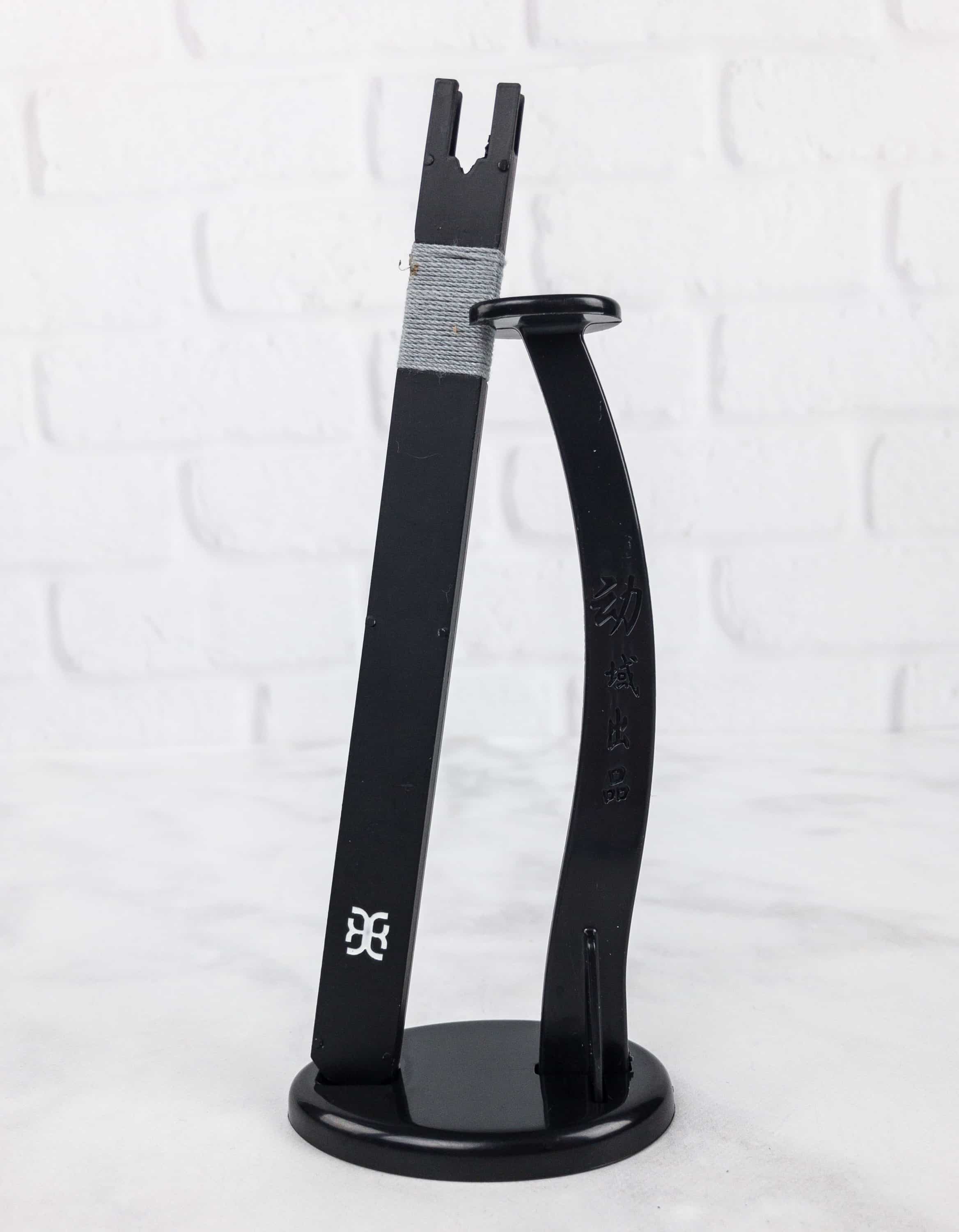 A look at the rest of the Elucidator, without the blades.
This month's Lootaku features 3 known swordsmen from different anime series, including their greatest and coolest weapon-companion. As always, the figures are impressive and high quality. Our favorite is the Zoro figure, such a great take on the famous Pirate Hunter from One Piece. This subscription is great for anime enthusiasts, especially for those who are looking to build their anime figure collection.
What do you think about Lootaku?