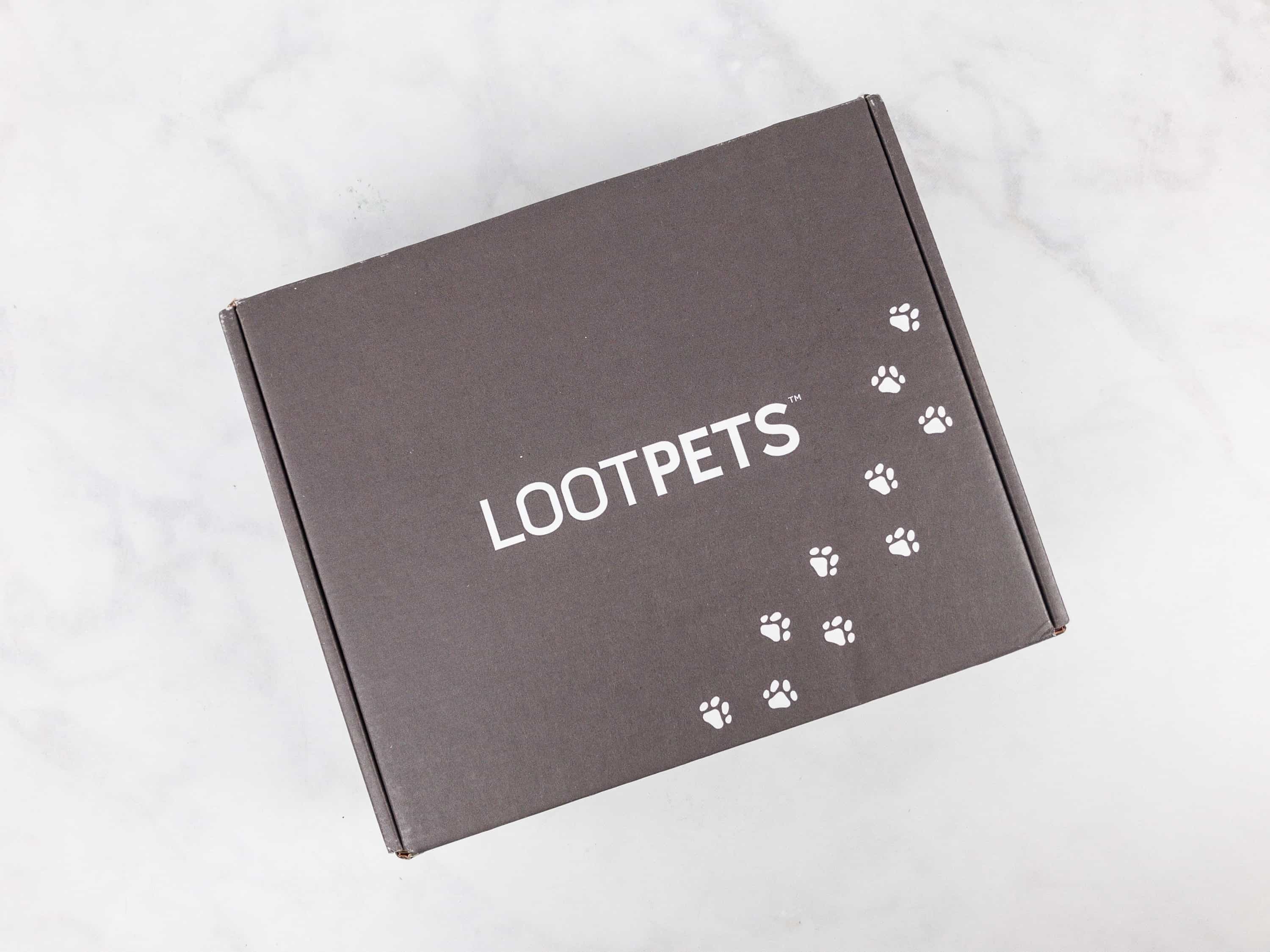 Loot Pets is a monthly dog subscription box from Loot Crate. Every month they select an assortment of geeky gear for your dog that matches the Loot Crate theme for the month.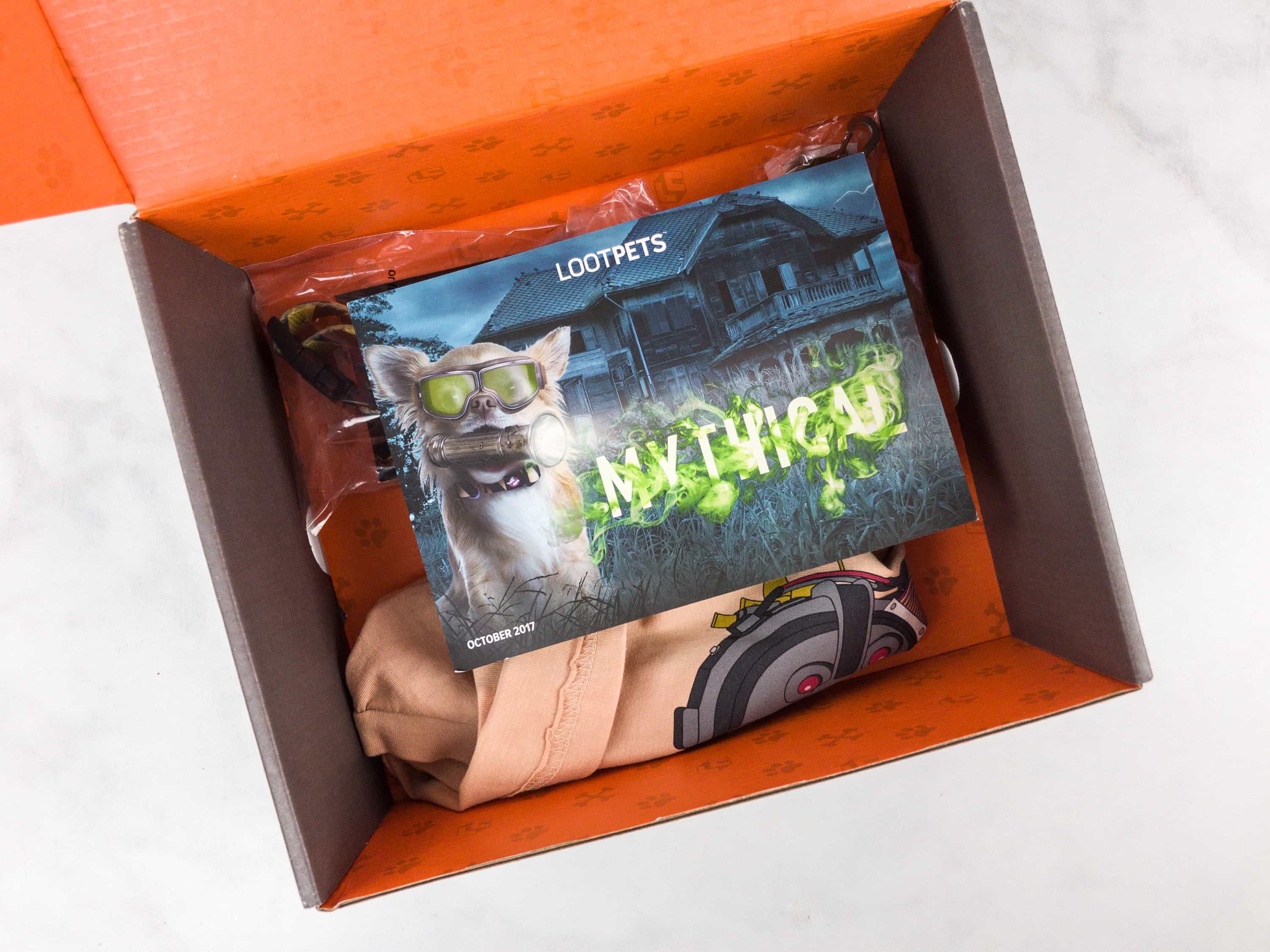 The box is $15 plus shipping (total $20 monthly in the US). Each crate includes themed treats and geeky toys, accessories, or wearables.
This month's theme was MYTHICAL!
DEAL:  Save $3 on your first month with coupon code SAVE3 or, save 10% on your entire subscription with coupon code HELLOSUBSCRIPTION!
Loot Pets has an information card that shows the items included in the box. Wearables are included from time-to-time, but the focus is on toys, treats, and other cool stuff.
Everything in the October Loot Pets box! It was 100% GHOSTBUSTERS!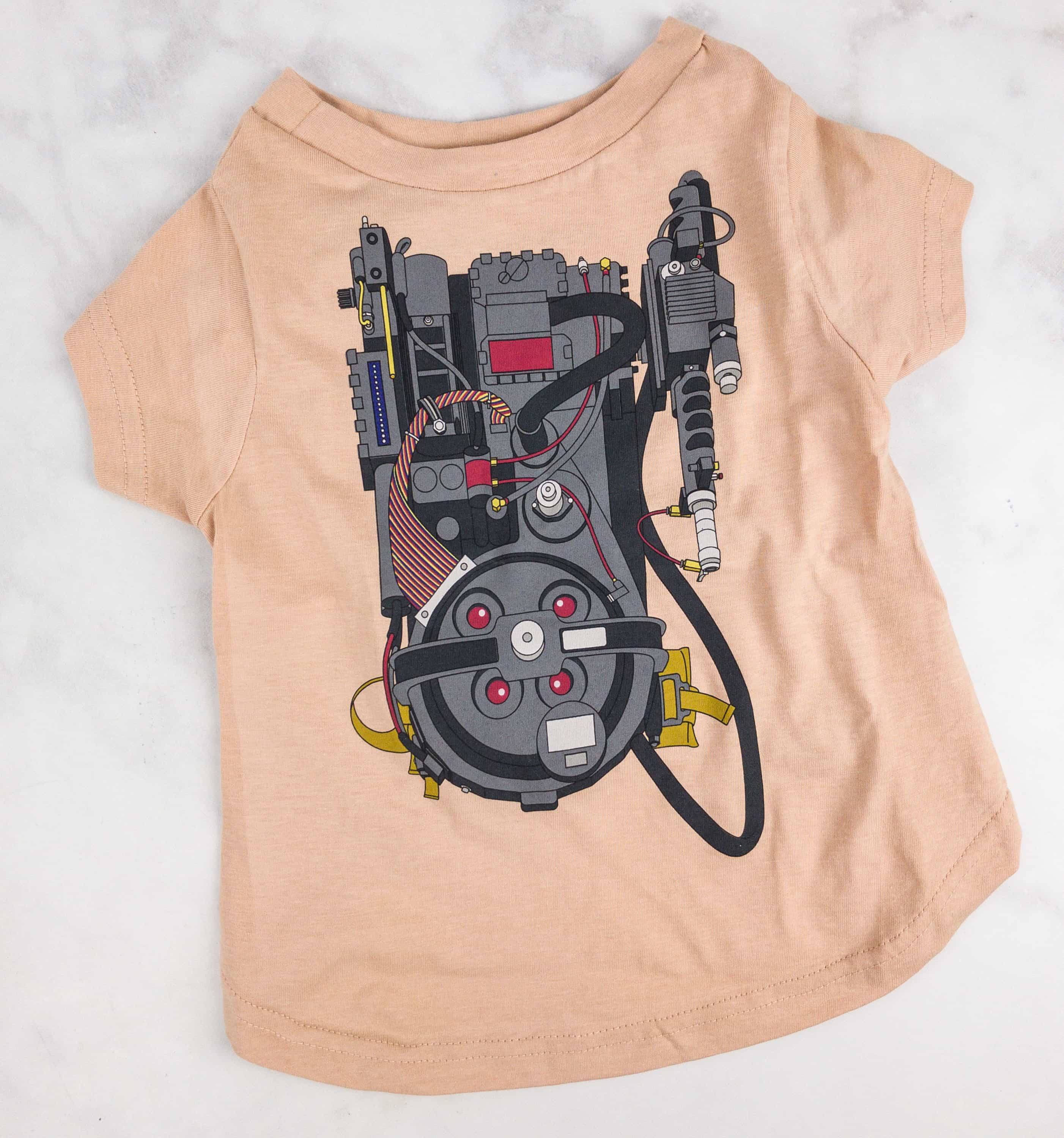 Ghostbusters Proton Pack Tee. This comfy dog shirt features the Proton Pack, the energy weapon used by Ghostbusters to weaken ghosts!
Our Dean looks dashing in this shirt. It's an instant Halloween costume for him!
A Spookily Spectacular Loot Pets Cookie. Yummy bone-shaped peanut butter cookie! Made in the U.S.A., it has the Loot Pets logo and some imprinted "screws" in it. Last month's box also had the same kind of cookie.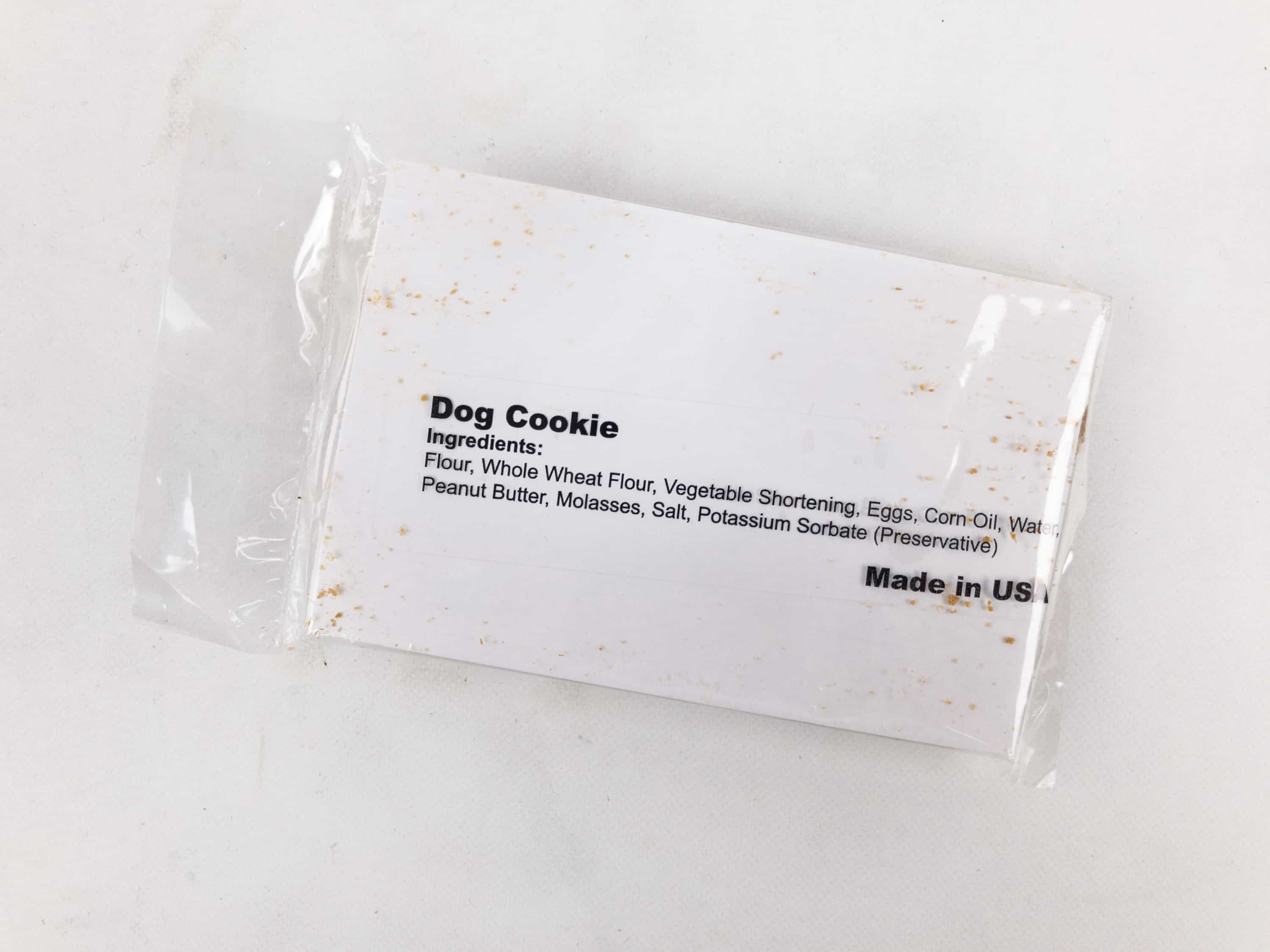 The cookie is soft. It breaks easily, but our pup loved it just the same. Ingredients include flour, whole wheat flour, vegetable shortening, eggs, corn oil, peanut butter, molasses, salt, and potassium sorbate.
Ghostbusters Slimer Collar Light. Walking our dog at night will be easier and more fun because of this light!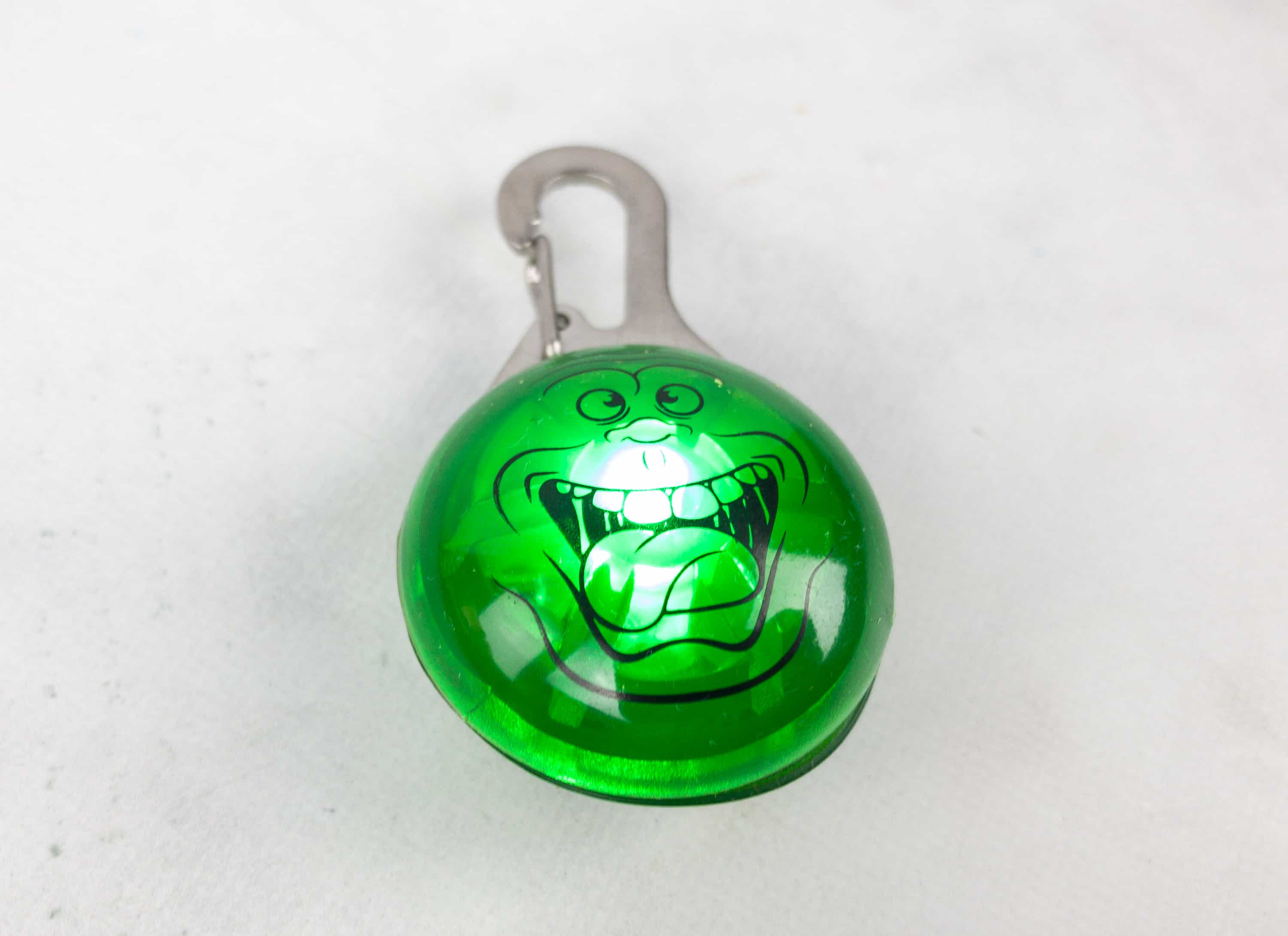 It can be easily attached to the dog's collar.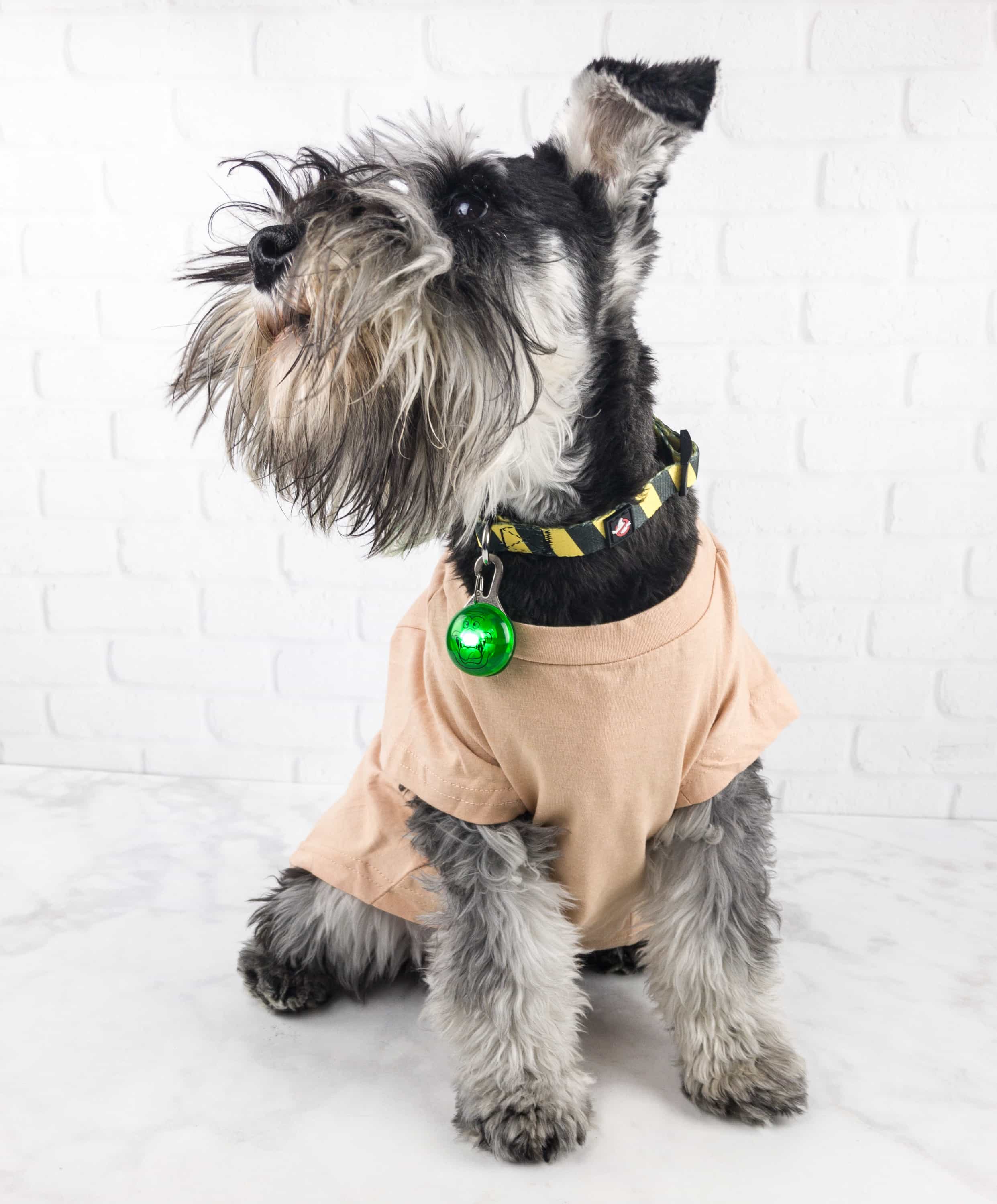 Dean is looking really handsome with all the Ghostbusters wearables!
Ghostbusters Caution Collar. Last but definitely not the least is this cool black and yellow collar!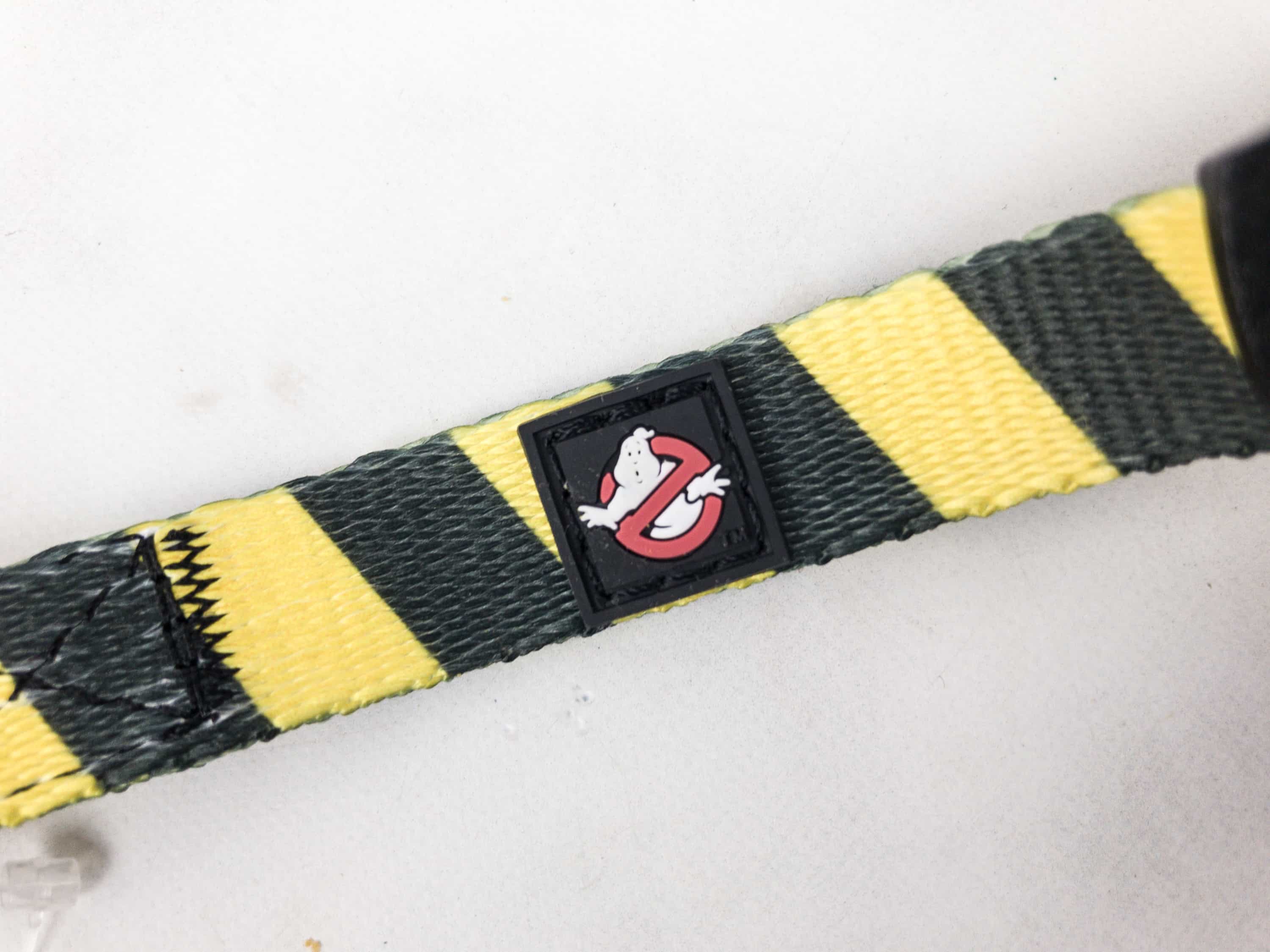 A vinyl Ghostbusters logo is attached on the collar.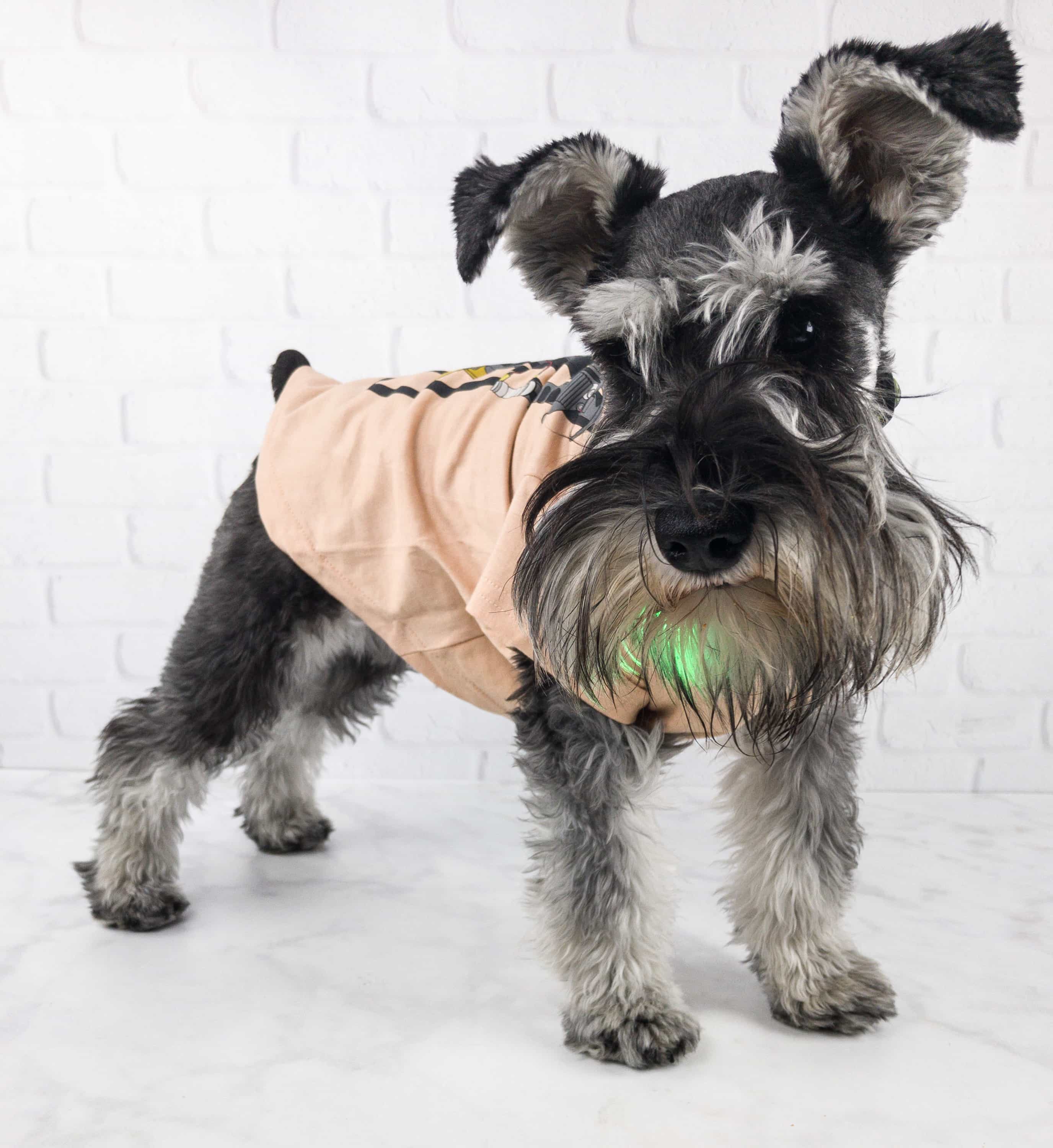 We can take Dean to a late night walk! And maybe chase ghosts at the same time too?
The wearables are back in this month's box! While we're missing the big dog treats, it's alright because these wearables are great for Dean too. Loot Pets never fails to send cool and high-quality stuff that makes us look forward to the subscription every month! I thought the 100% theming + awesome dog costume was just perfect.
What did you think about this month's Loot Pets items & theme?