L.V. Kiki is a high-quality fashion accessory subscription box featuring 4-6 accessories for $19 a month with free shipping. The website boasts shoppable collections from head to toe with affordable prices. I look forward to this box every month like a child waits for his/her birthday. Luckily the contents aren't as rough looking as the box.
DEAL: Save 20% on your first month! Use coupon code HELLOTAKE20.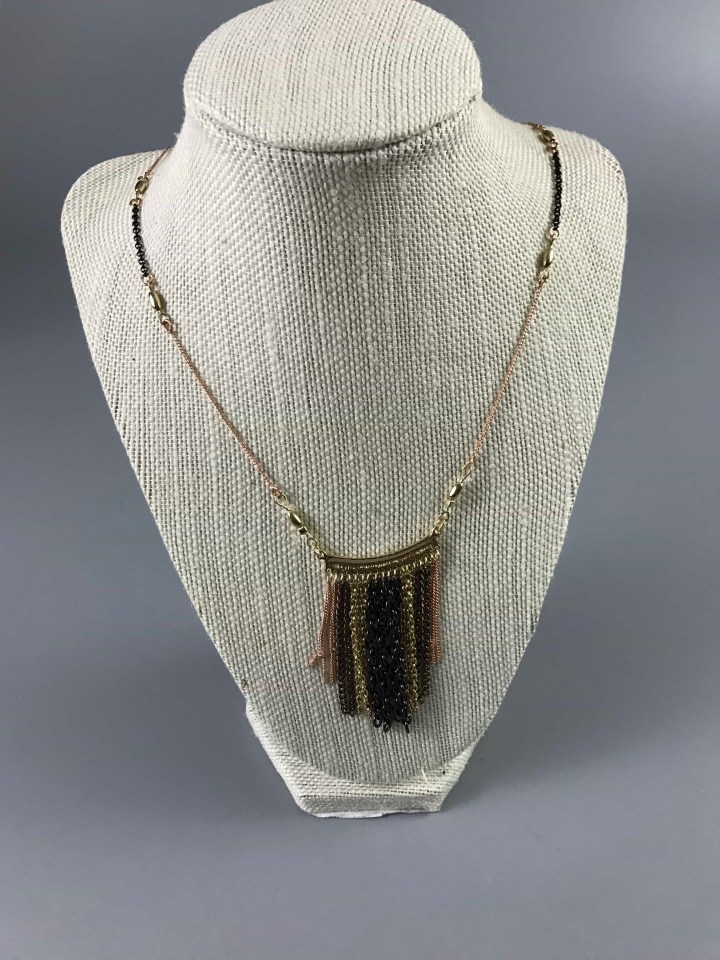 Beautiful long necklace in gold, rose gold, and black… this necklace goes with everything. I love that it's super long and can be layered with other necklaces for a truly unique look. This is a piece you pack for any trip because it goes from casual to night on the town and fancy dinner with just a few quick wardrobe changes.
Chunky Gold And Winter White Necklace. This reminds me of something my mother would have worn while I was growing up. I love that goes with so much and go from work to church. I can already see what I will be wearing with this for the holidays. This necklace is going to class up our family Christmas card, I 'm just afraid it will steal the show.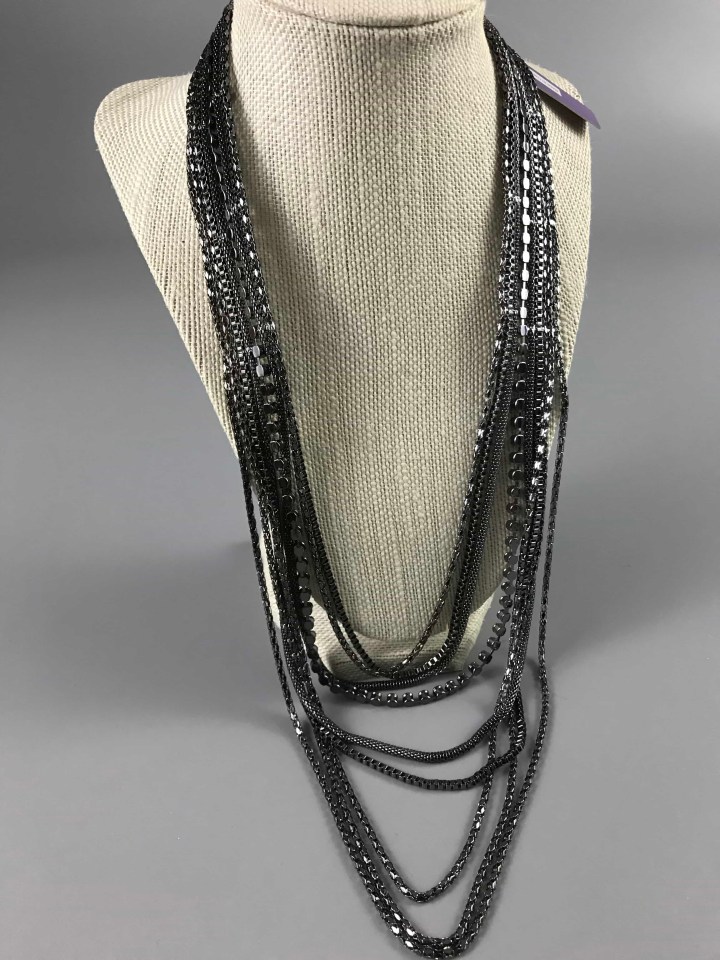 Hematite Layered Necklace. This is my favorite necklace from this month's box, it's simple and very rocker girl, in my opinion it's needed for any woman's collection. I think it will give just the right touch to jeans and a leather jacket or lay in the deep v-neckline for a flirty, sexy look.
Simple And Classic Silver Drop Necklace With Cubic Zurconia Stones. It's a timeless piece that every woman has a use for. I could see my daughter wearing this to her first junior high dance. Silver is my favorite metal and this necklace really does make me happy since the majority of the accessories included this month are a little bit chunky and demand to be the statement.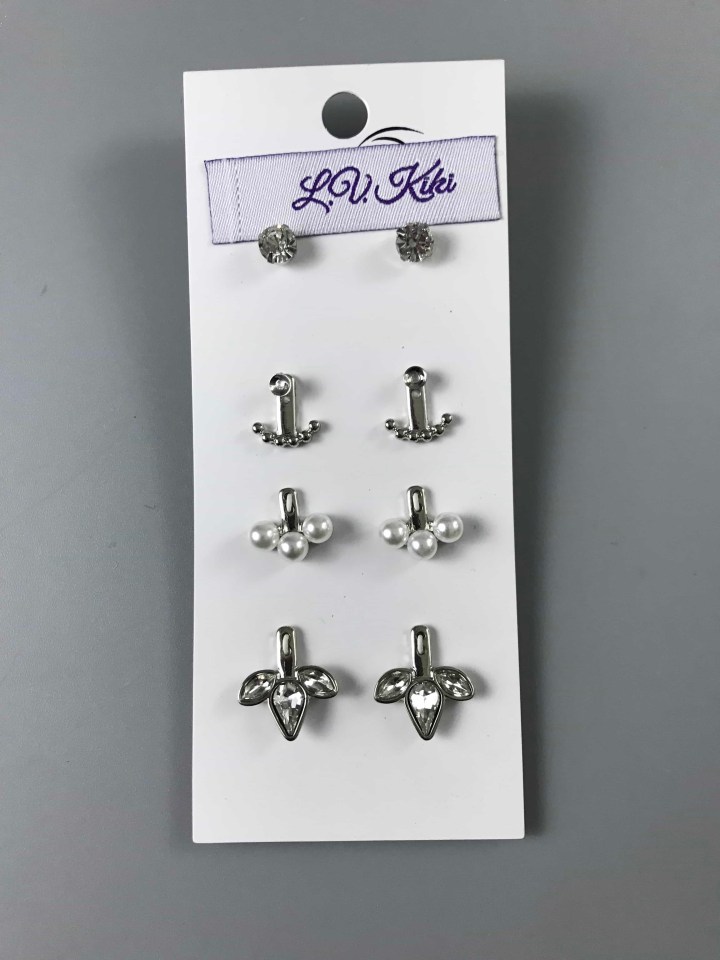 Earrings. A pair of studs and then different drops to use to create a lot of different statements. I like this idea because I have so many options and with this card I could pack them for a weekend away without any trouble.  I wish this had been a thing as I was growing up, would have saved a lot of money.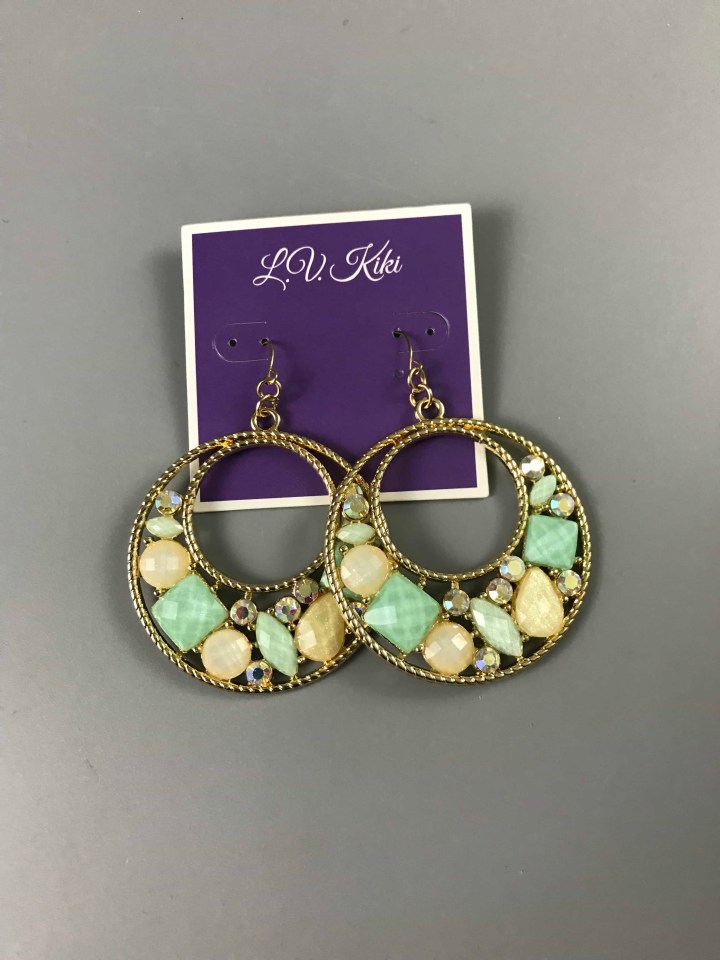 Gold Hoops with Pastel Gems. The mint green gems are absolutely beautiful and remind us all that spring will come after the dreary winter. These earring will look great with my hair down or in aan up-do, I call that I win.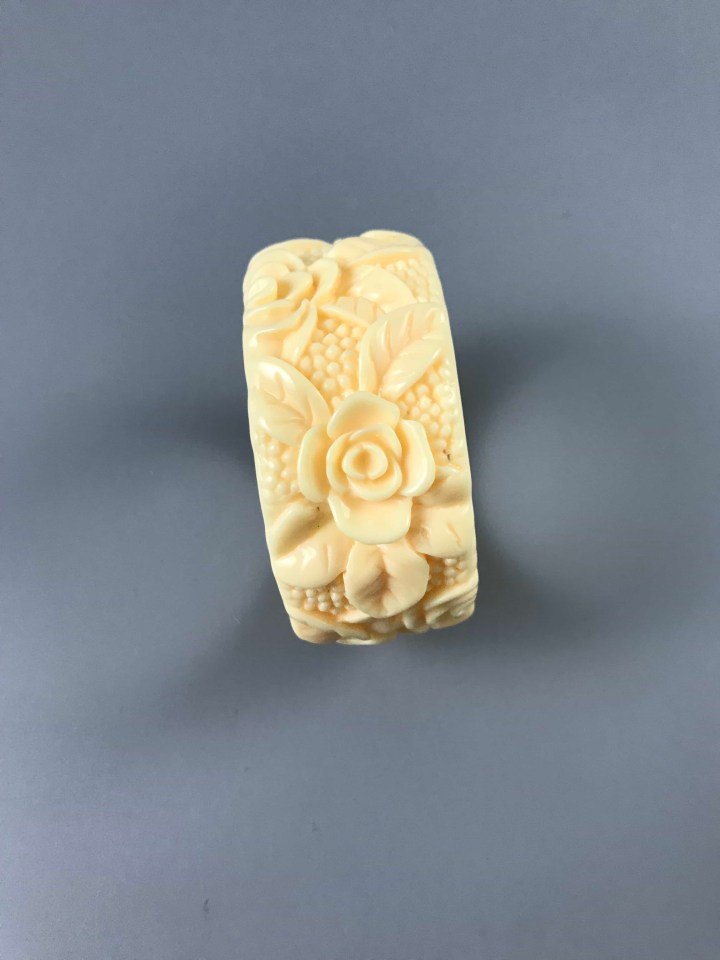 Carved Bracelet. First I am a huge fan of chunky bracelets, they really make my day and second the carvings are amazing. I may have jumped with glee when I opened it. The roses and leaves are carved with immaculate detail and precision. This is sure to be a hit with all of my friends and it will surely be well loved by me.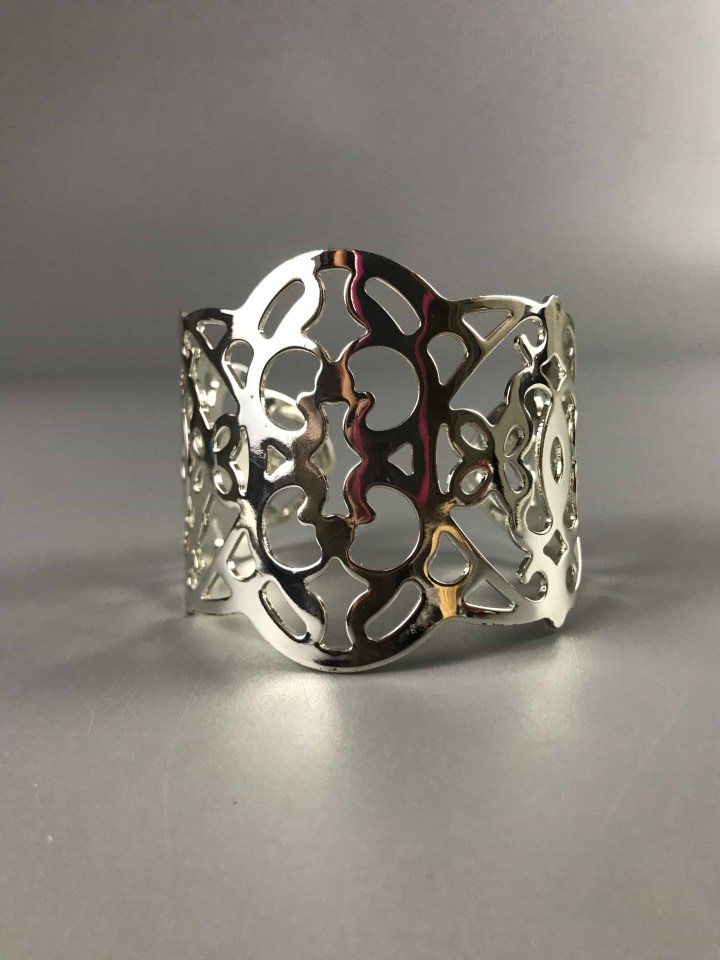 Silver Cuff Bracelet. I hope this means cuff bracelets are going to be coming back into style. I love them and this one is no different, it's spectacular. My favorite part of cuffs is they fit my small wrists and they go with everything I own and still demand that I continue to shop for the perfect outfit for this particular bracelet. I'm sure my husband will also appreciate this masterpiece.
Knit Hats. I am not a hat girl, they just make my curls flat and awful looking when I remove them but I have the perfect gift now for my daughter. She has stick straight hair and looks adorable in hats. I am super glad we live in a warm area that hats can be more fashionable than functional. I hope I can find matching boot socks for the perfect winter look.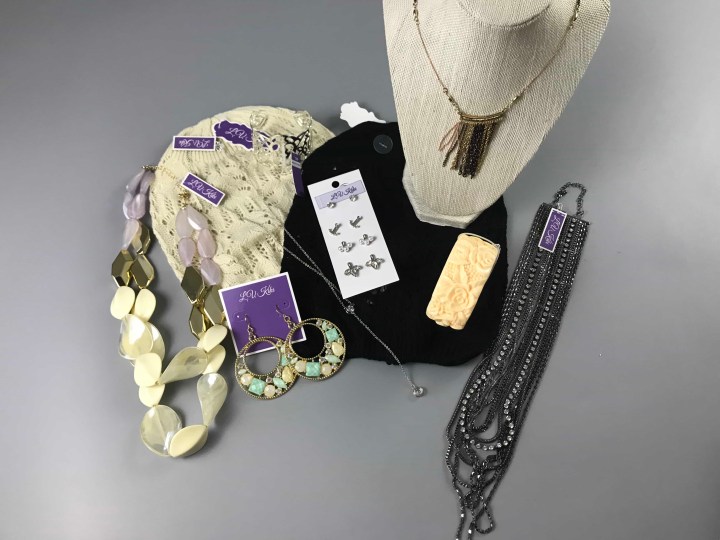 L.V. Kiki brought their A game to the table this month. I love that they hide all the goodies and make me work to reach each treasure, it's nice that everything comes wrapped separately so nothing gets ruined. With L.V. Kiki it's impossible to get bored with accessorizing every outfit and  almost impossible to resist getting subscriptions for my family and friends. I can't wait to see what next month brings.
What do you think of L.V.Kiki?