Kidpik is a styling subscription box for girls sizes 4-14 that is offered with no subscription, styling, or shipping fees. (It's like Stitch Fix for girls, but with no styling fee!) Kidpik can now be purchased once a season, twice a season or monthly. The box will be sent at no cost and you'll only be charged once you pick the items you want to keep. There's also no return shipping fee to send items back, so your daughter can ultimately decide which items are hers to keep.
This review is of the Kidpik Holiday Gift Box which starts at $68 without shoes $88 with shoes.   The Holiday Gift Box automatically includes the typical "keep it all" 30% discount!
Their holiday gift boxes start at $68 (or $88 including shoes) and there are 3 available boxes for each style! We highly recommend getting the shoes – our girl loves them! FYI – the prices for these holiday gift boxes include a 30% discount – just like keeping everything with a regular Kidpik subscription.
Unlike the normal style profile that Kidpik works on, you select the Holiday Box from an assortment.
This is the "Snow Angel" Box. Our box was a little early so the shirt is slightly different.
Warm and snuggly, yet full of shimmering shine – we love the sweet soft color of this box. Bling it on!
Kidpik also added other bonus items inside the box.
Cute button pins!
Fur Trim High Top ($29.50) It comes in a cute "Go Girl" shoe pouch.
This is definitely the perfect pair of sneakers for the Holidays!
It's furry and chic. Comes with zippers on the sides, so it's easy to wear and to take off.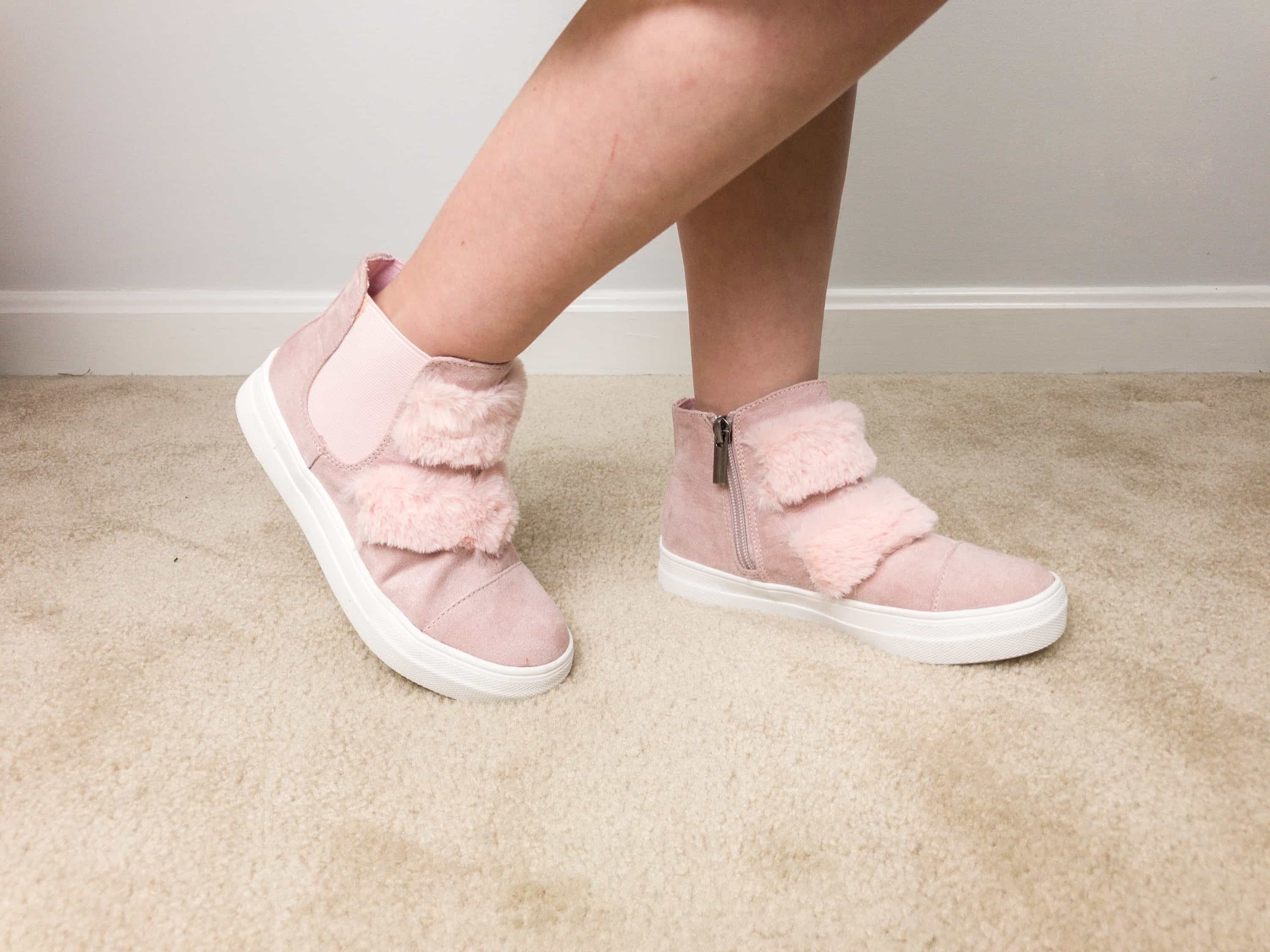 It really looks cute on her! It has rubber soles too, great for cold (or even bad) weather.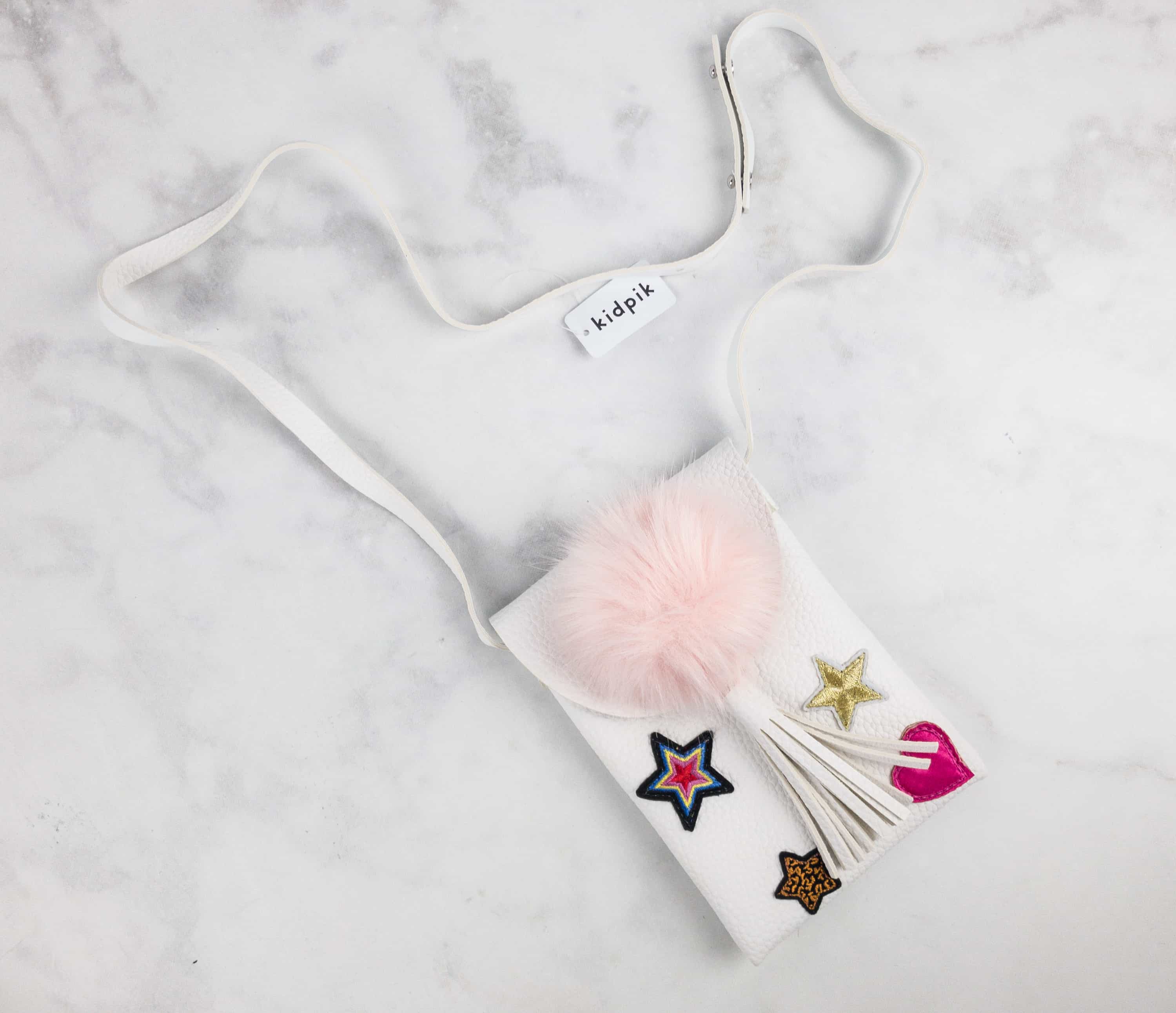 White Sling Bag. Being fashionable doesn't only mean having a wonderful wardrobe, but having a gorgeous bag too!
This white sling bag has some stars in it, a heart patch, and a pink fur on the flaps too! It's really cute and girly!
It has clasps, keeping what's inside really secured.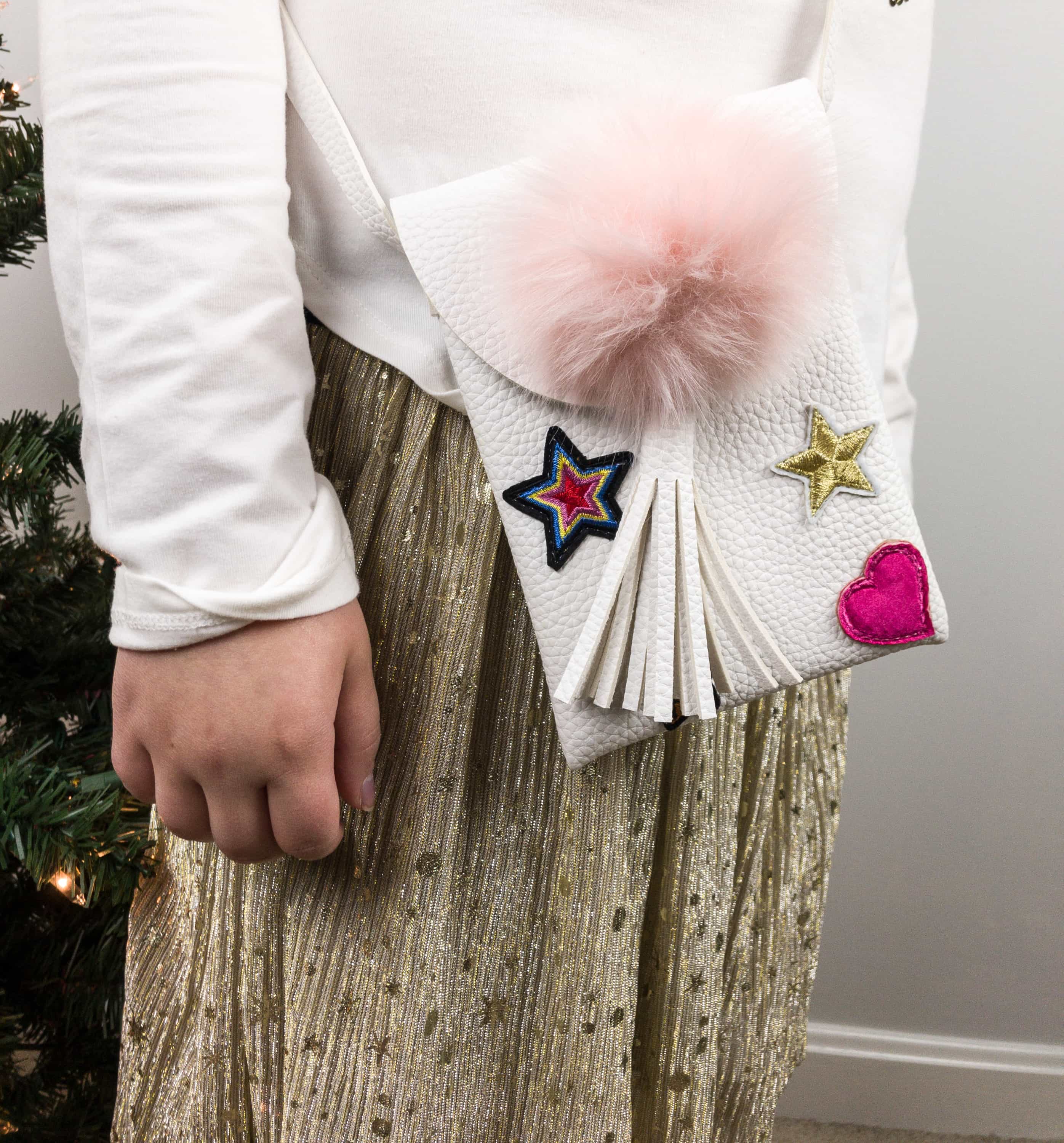 My daughter loves to use it whenever we go out!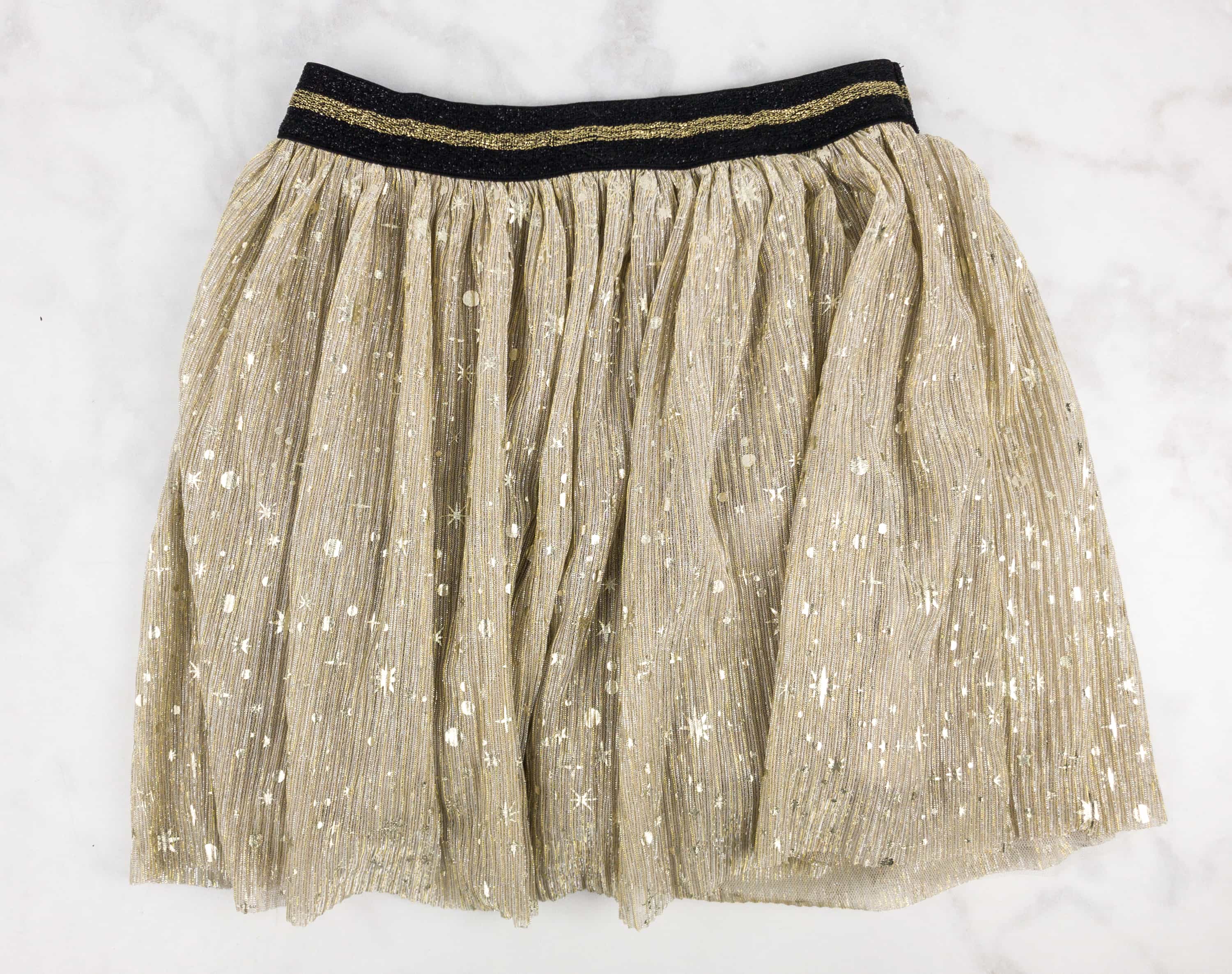 Celestial Pleated Skirt ($19.50) Such a lovely skirt for my lovely girl! The sparkly design is really perfect. It can be paired with any top, and it will still look really pretty.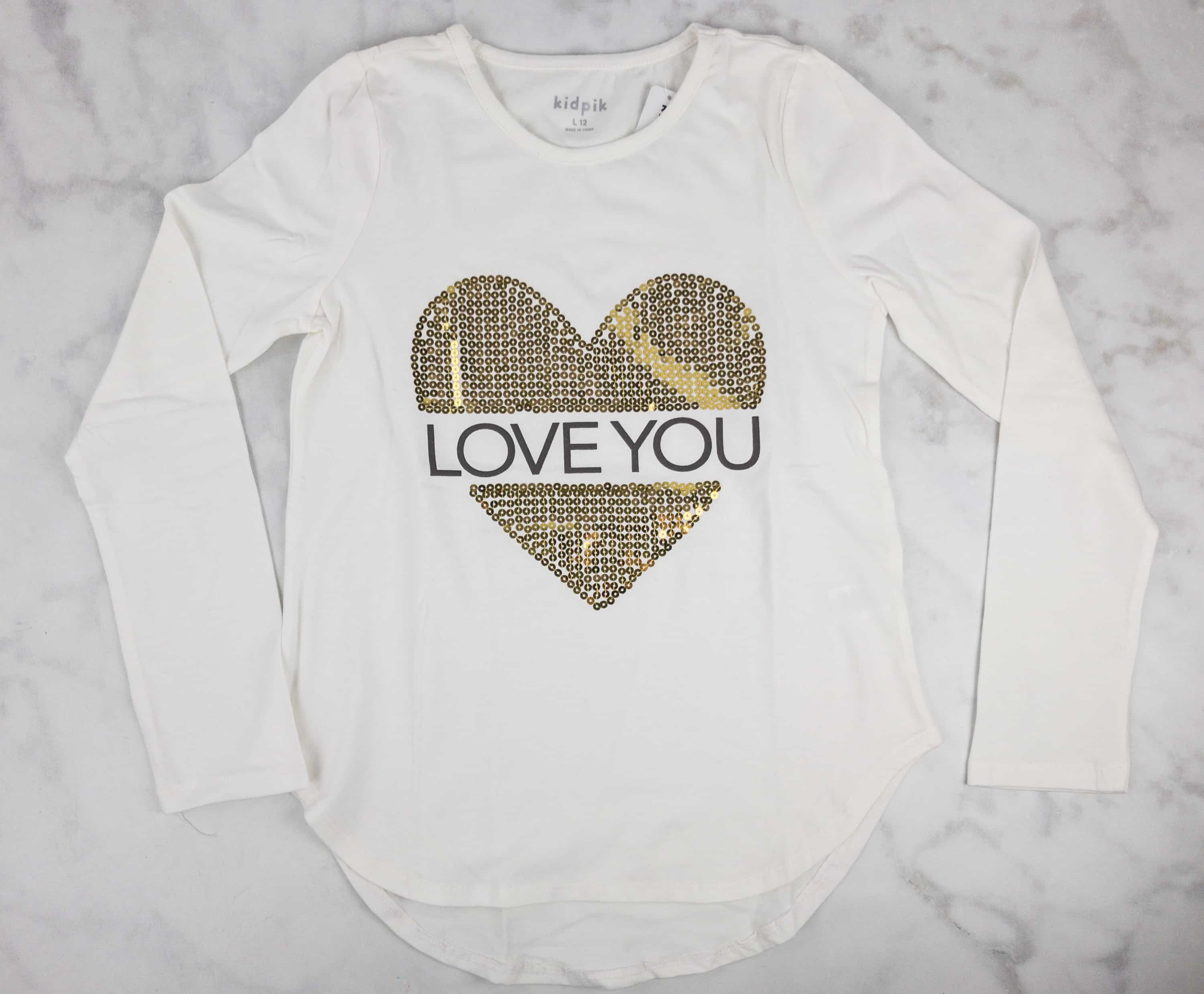 Floral Lace Bling Tee ($17.50) My daughter is really happy with this tee! She loves the design and the length of the sleeve is perfect too!
The tee goes well with the shoes, bag and skirt!
Super Soft Cord Skinny ($17.50) A great alternative to the skirt is a pair of skinny jeans.
Quilted Dress ($29.50) This is really a gorgeous dress! Perfect for those occasions when she needs to dress up a little.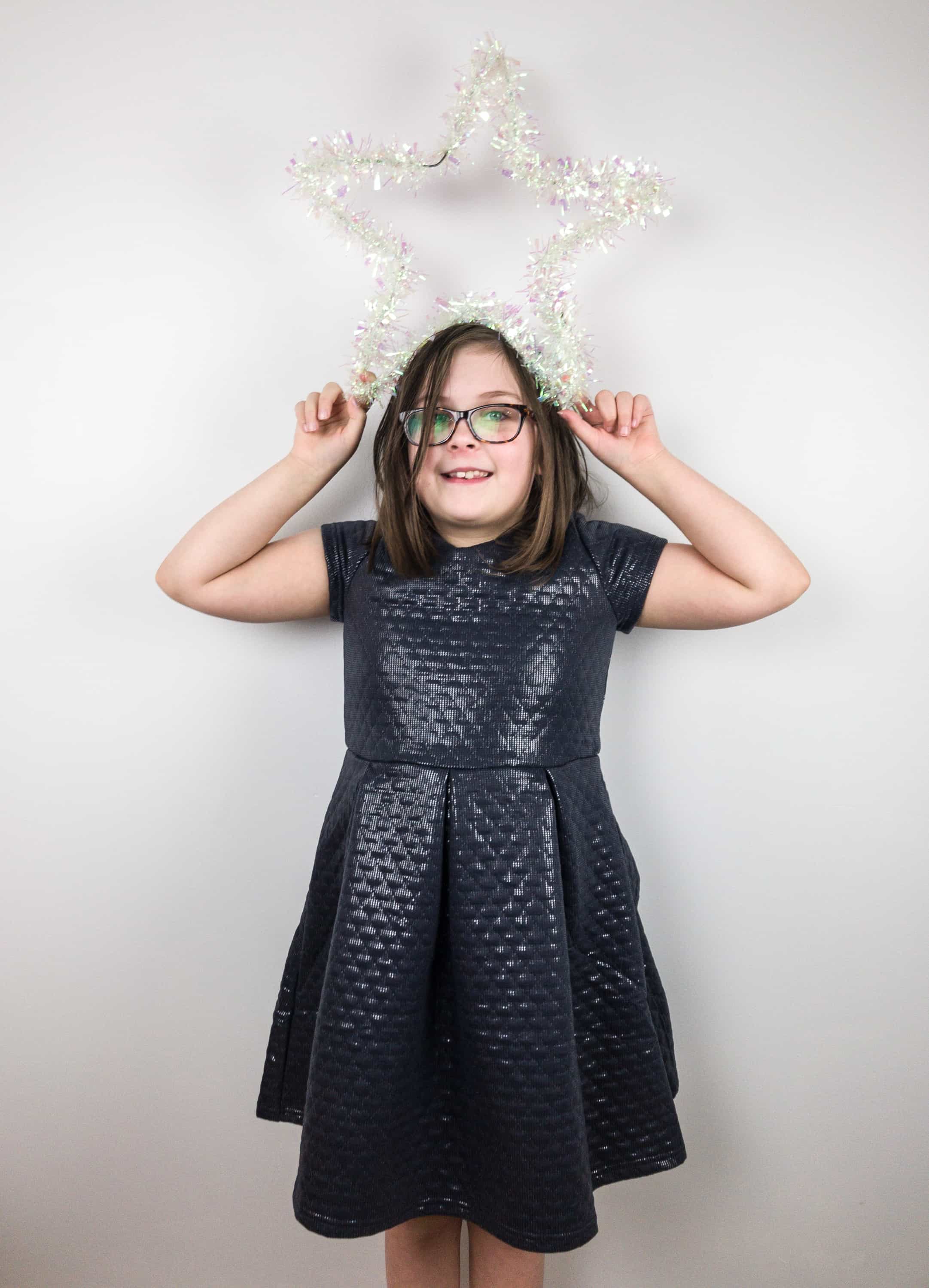 And here she is, having fun with the dress!
The items we received really made her happy…
…and festivities-ready!
Chevron Fur Jacket ($46.50) This one is great for those super cold days.
I am loving the colors, the details and the soft faux fur, really comfortable!
Again, it complements the other girly stuff that comes in the box. My daughter really looks fashionable and we couldn't get enough of the soft colors – we think they're just perfect for this holiday season.
We absolutely loved the Holiday Gift Box from Kidpik! I thought it was perfect to be able to select exactly what look we wanted for her holiday wear (she "pik"ed it herself!) and the price couldn't be better!
What do you think about Kidpik?