My Ireland Box delivers monthly curated gift boxes featuring unique items from Ireland's favourite artisans. Boxes can be shipped anywhere in the world, so a subscription can be a great gift for yourself or someone special abroad.
The box is sturdy and padded out with lots of green tissue paper to keep the contents secure.
October's box has a 'Irish Beauty, Art & Accessories' theme.  The box includes a three-page long note to subscribers which tells about each of the products, as well as stories of the artisans and their inspirations. It's a charming note and adds a nice personal touch to the box. I always appreciate when a subscription box includes lots of information about its contents – it shows the care that goes into selecting the products and it shows respect to the artists and producers who create them.
Let's take a look at the box contents, shall we?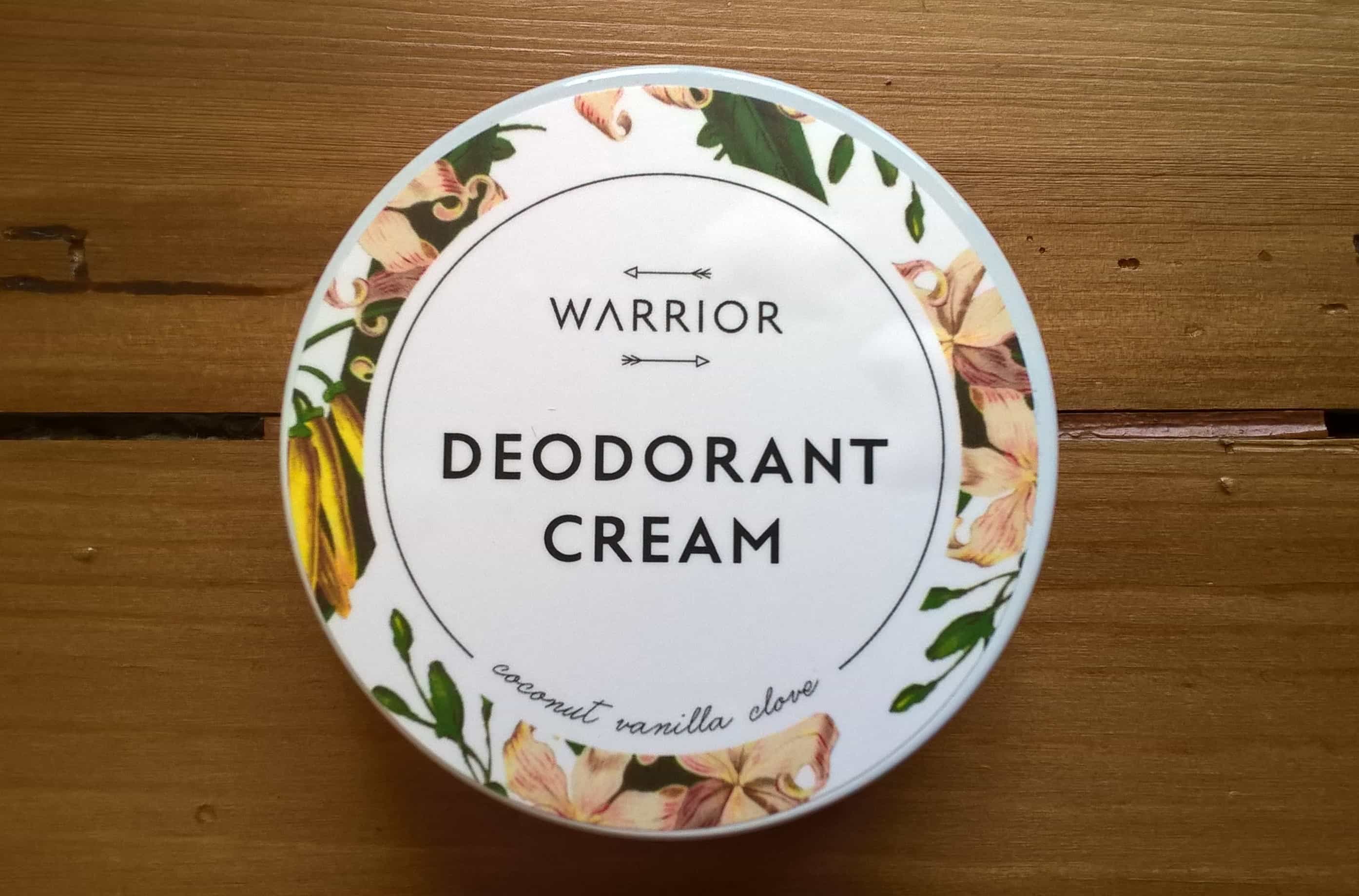 Warrior Botanicals is a new personal care brand based in West Cork. Founder Reidin Beattie uses organic, sustainably sourced, natural ingredients in her small-batch, handmade products. The box includes a tin of Warrior Deodorant Cream in Coconut Vanilla Clove. I really like the simple, elegant packaging and I love the cream's gorgeous scent and silky consistency.  This is a great product for people who want a chemical-free deodorant that also feels luxurious.
Mungo Murphy's Seaweed Co. Nourishing Seaweed Masks adapts the old Irish tradition of seaweed baths into a cleansing, moisturising facial treatment. Seaweed is rich in vitamins, minerals and amino acids, and all-around great for for your skin. The jar contains enough pure 'ascophyllum nodosum' to make 5 masks, simply by mixing with equal parts yoghurt, oil, honey or water and applying to the face for 10 minutes before rinsing. I tried the mask with yoghurt and it left my skin feeling clean, smooth and hydrated. The one drawback is that this smells of seaweed, which is to be expected, but this isn't the most pleasant of smells.
Creations Dana Jewellery is handcrafted from vinyl records – what an ingenious way to recycle and re-use a synthetic material that would otherwise end up in a landfill! Jeweller and designer Anne-Louise Laflamme is based in Sneem, County Kerry, and was inspired to begin working with records after stumbling upon a vinyl record bowl at a recycling centre in New Zealand. Today her company fits nicely within the burgeoning eco-friendly movement. This necklace is so pretty! The luminescent green vinyl actually looks like a stone with bright gold detail. I think the idea behind this jewellery is brillant and totally fun – I will definitely be checking out her other designs.
Seabloom Art, based in Greystones in County Wicklow, is the creation of American artist and musician Nancy Falkow who uses findings of sea glass and sea pottery from beachcombing to create unique pieces of art, jewellery and accessories.
I received a matted picture of a small bird on a branch made with a pretty light blue piece of sea glass. I really like my little work of art, which was created especially for My Ireland Box.
I wasn't sure what to expect from My Ireland Box. A box containing items from Ireland could hold so many different types of things, and I really pleased to find that I liked everything in this box. The items are all unique and high-quality, and it's great to read the stories of each of the makers.  I would definitely recommend this box for anyone with an interest in Ireland and supporting artisan makers.
What do you think of this month's My Ireland Box?