My Ireland Box delivers monthly curated gift boxes featuring unique items from Ireland's favourite artisans. Boxes can be shipped anywhere in the world, so a subscription can be a great gift for yourself or someone special abroad.
The box is sturdy and padded out with lots of green tissue paper to keep the contents secure.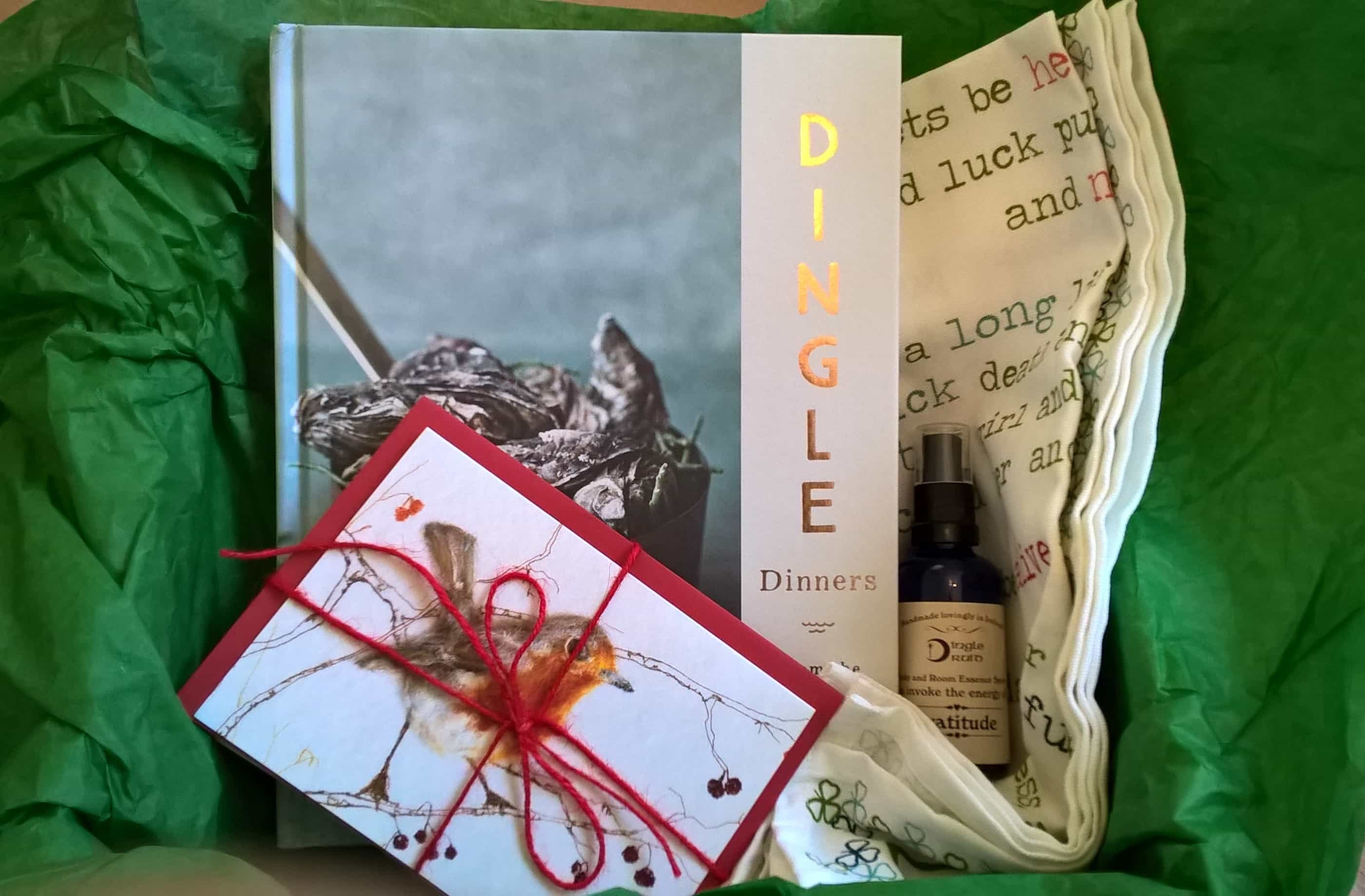 November's box has a USA Thanksgiving dinner theme. As an American with a bit of Irish ancestry (though less than my name suggests), I love the idea of blending Irish tradition into this all-American holiday!
The box includes a three-page long note to subscribers which tells about each of the products in the box, as well as stories of the artisans and their inspirations. It's a charming note and adds a nice personal touch to the box. I always appreciate when a subscription box includes lots of information about its contents – it shows the care that goes into selecting the products and it shows respect to the artists and producers who create them. I also love how this particular note coveys how totally enthusiastic the MyIrelandBox team are about the upcoming Chrismas holiday box!
So, what is in this holiday-inspired box?
Dingle Dinners by Trevis Gleason ($43) s a collection of recipes from the chefs of Dingle, County Kerry, named Ireland's #1 Foodie Town by the Restaurant Association of Ireland in 2015. Chef contributors range from the renowned to relative newcomers, and each presenting a three-course menu to feed six. These are supposed to be the kinds of meals chefs cook at home for their family and friends.
The recipes are accompanied by lovely photos and a short exposition about the chef. The menus are extremely varied – from traditional, hearty faire to the light, fresh dishes celebrating the bounty of the sea. This really is a lovely recipe book!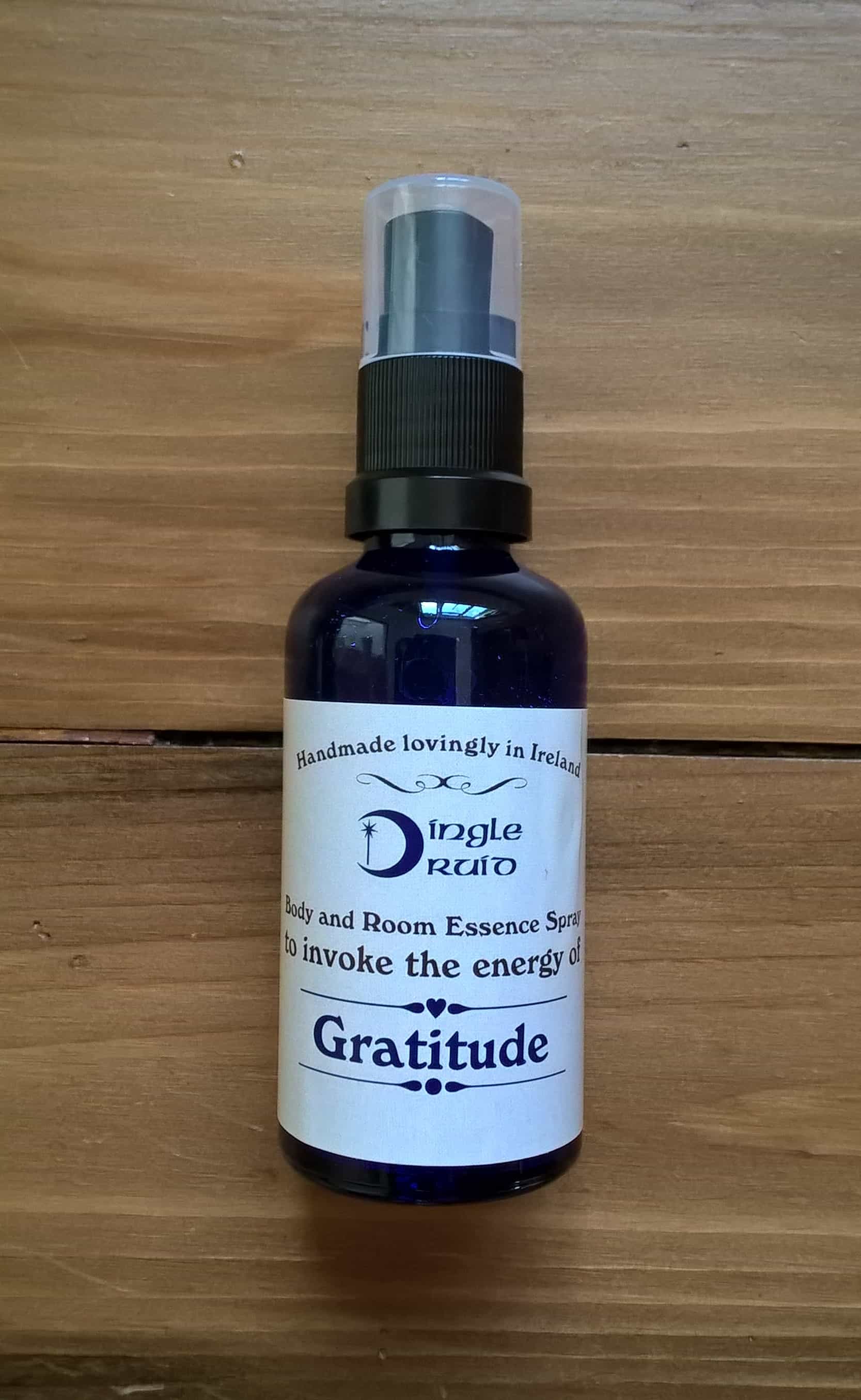 The Dingle Druid's Gratitude Body and Room Essence Spray is part of a range of natural beauty and aroma products created by Julie Malone using plants grown in her own country garden.  In keeping with the Thanksgiving theme, 'Gratititue Spray' uses Irish Dandelion and Irish Nettle to invoke feelings of relaxation, harmony and joy – all much needed at a big family Thanksgiving meal! This spray has a really wonderful and concentrated scent.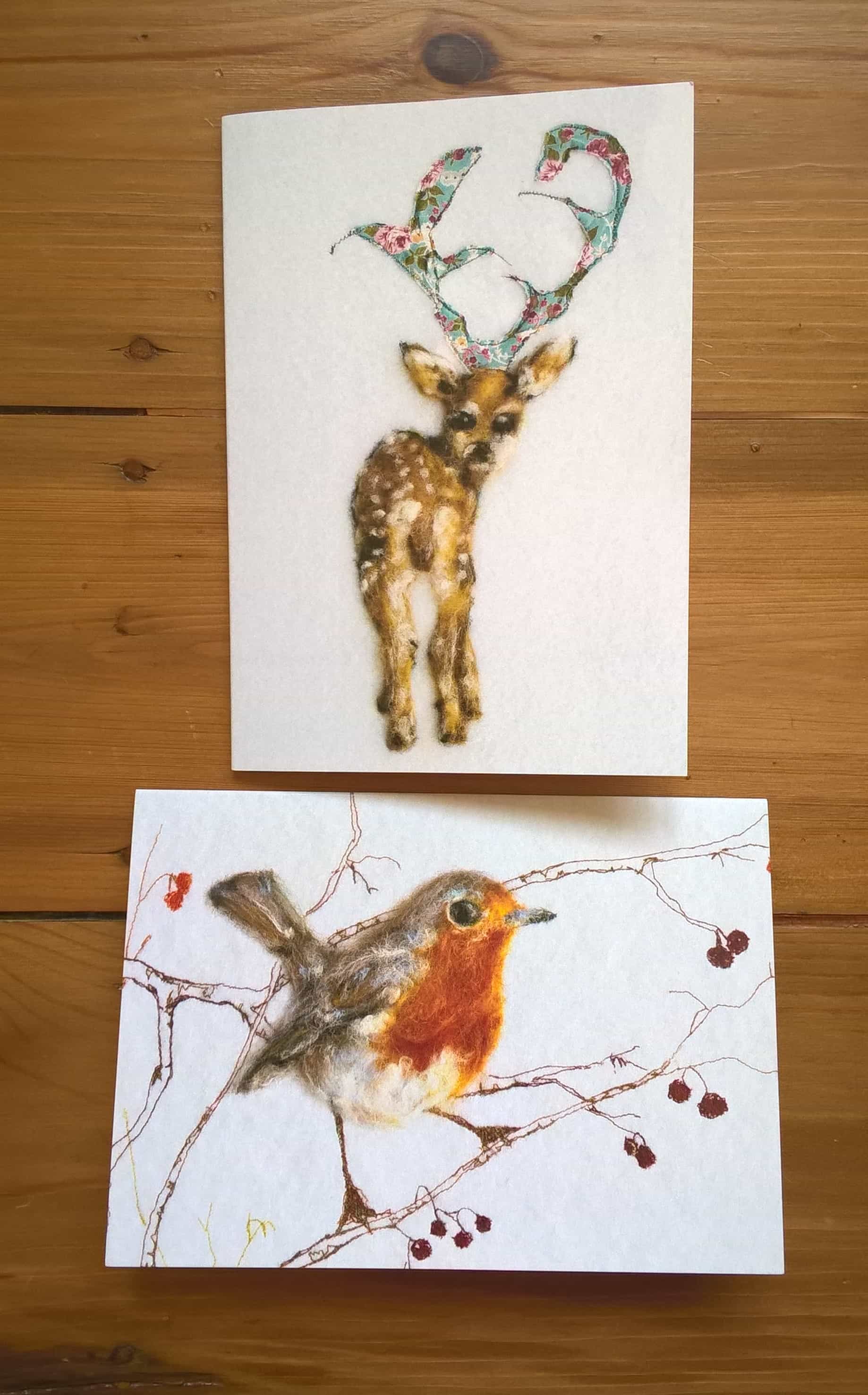 Looking ahead to Christmas, the box has two cards from Ewe Sir, an Irish paper goods and textile range featuring wildlife art made by artist Molly Ellis in Cahirciveen, County Kerry. The name of this company is so cute! The cards are also lovely, and they feature English and Gaelic messages inside which is not an easy thing to find outside Ireland. These are an ideal way to send season's greetings to a nature lover.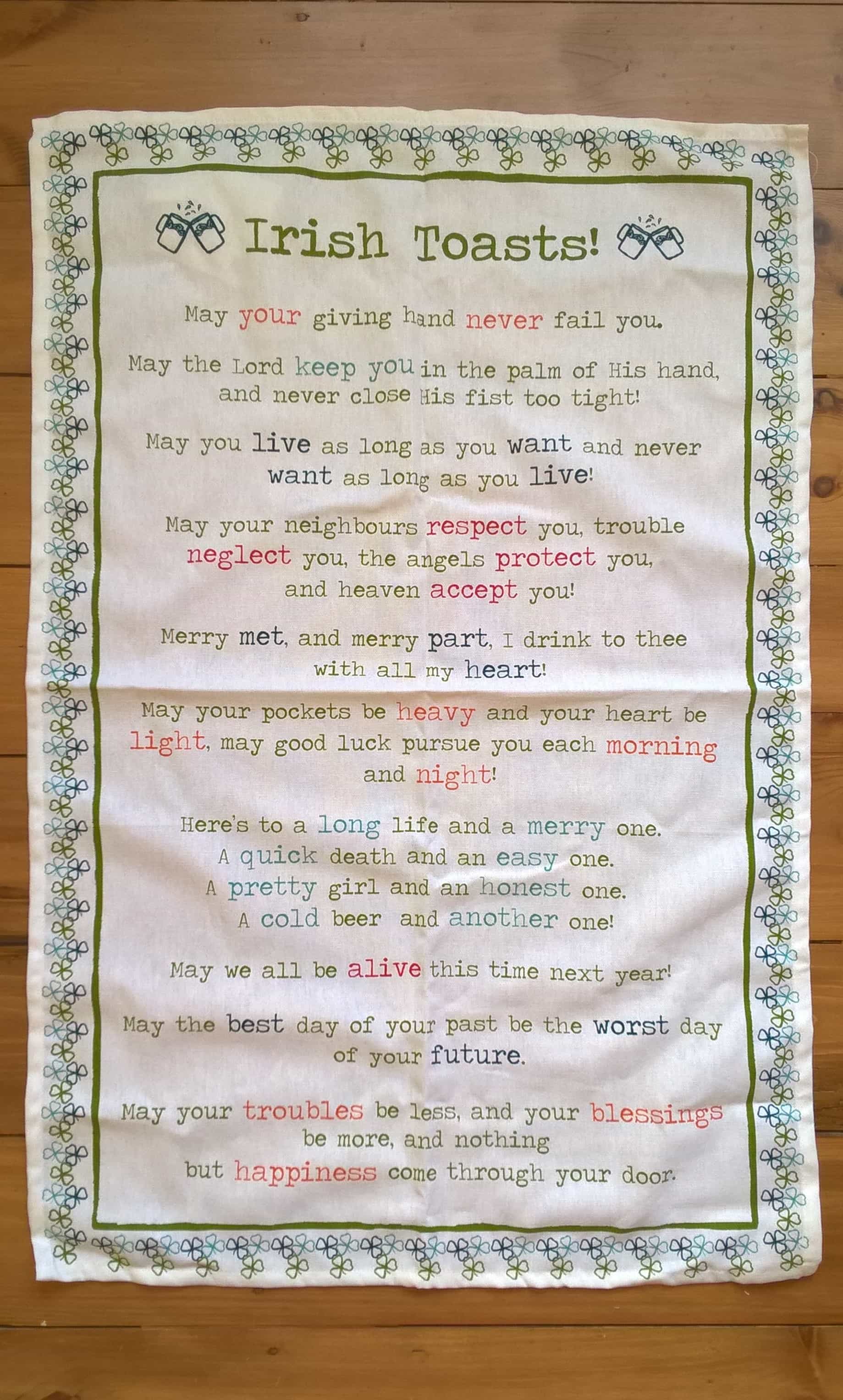 A perfect accompaniment to the cookbook, and an essential item when cooking up a Thanksgiving feast, is an 'Irish Toasts' tea towel by Ulster Weavers Home Fashions based in Holywood, Northern Ireland. The Ulster Weaving Company was founded in 1880 and began making kitchen textiles in the 1960s. This is a very nice tea towel made of high quality linen – I particularly like the adorable shamrock pattern around the edge.
Yet again, I really enjoyed discovering all the contents of the My Ireland Box. November's box has an interesting mix of practical items, perfect for keeping in your home or for giving as gifts. I can't recommend it highly enough.
What do you think of this month's My Ireland Box?